1-866-438-8677
1-888-360-2392
1-800-619-441
0800-404-9451
WHERE TO TRAVEL WHEN
Our Top Picks for April 2023
Whether you are planning to witness the Great Wildebeest Migration in East Africa, experience a Big 5 safari in the Kruger National Park or spend your honeymoon in the Seychelles, timing is important. Our guidelines are based on our expert, on-the-ground knowledge of Africa's travel seasons.
Cape Town - South Africa
Wine tasting in Franschhoek or Constantia, visiting the African penguins at Boulders Beach, climbing the lighthouse at Cape Point and taking the cable car to the top of Table Mountain. And be sure to rent a car (or get us to hire a reputable private guide for you) so you can venture further afield to the Winelands.
April heralds classic autumn weather in South Africa's oldest and most beautiful city. The heat and south-easterly winds of summer have passed, and the chilly drizzle of winter is yet to set in, making this month almost perfect in terms of the weather.
When to book
Like so much of travelling to Africa in April, much depends on when Easter and the South African school holidays fall. Cape Town is extremely popular with local travellers and the city hosts plenty world-class festivals and events that ensure hotels fill up quickly. If you can't book well in advance, then try to avoid the Easter break – in South Africa, this is a 4-day period that includes two public holidays.
Good to know
Read about South Africa's oldest wine-producing area – known as Constantia – and one of its youngest, in Hermanus . Cape Town is Africa's undisputed foodie capital – here's what's on offer . Here are the best places to watch its legendary sunsets or, if you do get the odd autumnal shower, the best places to pass a rainy day . Cape Town is strongly influenced by its connection to Malay culture – how to enjoy a Malay cooking course in the Bo-Kaap that will see you whipping up delicious samosas and chilli bites. There can still be very sunny days at this time of year – here are Cape Town's best beaches .
Bazaruto Archipelago - Mozambique
Snorkelling and scuba diving in Bazaruto National Park. Not to mention spa treatments, seafood feasts and long walks on the beach.
By April, the five islands that make up the Bazaruto Archipelago are drying up after the summer rains before peak season arrive. Visitor numbers are slowly growing, leaving you with a good choice of honeymoon or family vacation options on the two largest islands, Benguerra and Bazaruto.
Since peak season is still on the way, Bazaruto can be an option for spontaneous travellers who want to escape to an island paradise at the last minute.
How to combine a Mozambique beach holiday with a Kruger safari .
Sossusvlei & Etosha National Park - Namibia
Spellbinding landscapes at Sossusvlei and rewarding game watching in Etosha.
The intense heat of summer has passed and the rain is pretty much over but the cold evenings of winter are yet to arrive. The landscape still has some greenery and pools of water dot it here and there.
April is not yet peak season but, depending on when Easter falls and the Namibian school holidays arrive, it can be busy. Many South Africans also drive up over Easter and the South African school holidays. Consult your Africa Safari Expert at least two months in advance.
Read all about fun family road trips to Namibia and about Go2Africans Liesel and Anza's trip to explore its more remote areas . Watch our video on what to see and do in Namibia.
Call Us +27 81 892 8136
Enquire Now
Where To Go
Many of Africa's iconic experiences are seasonal in nature so take the guesswork out of planning your safari with our Travel Calendar: simply search by month or experience & find out the best time to travel to Africa for your requirements.
Africa in April
Find out where to go in april for your african safari: it's raining in some places but drying up in others – read more….
Africa in April sees one of the year's biggest weather changes: heavy rains have set in across East Africa but down in Southern Africa the reverse is true: it's drying up.
For the traveller, this means an African safari in April is probably going to be most rewarding in southern destinations such as Botswana, Zambia, Namibia and the Kruger. Even more so when you consider that April is a great time for iconic Victoria Falls and Cape Town, both easily incorporated into a safari itinerary. Or, if it's a beach holiday that you'd like to pair with your safari, then April is still warm and sunny and you have a choice of Southern African beach destinations ranging from the bracing waters of the Cape coast to sub-tropical Mozambican islands.
That's not to say that East Africa is off limits at this time of year. You are likely to experience rain on safari in April but as well as showers, April also brings reduced prices for accommodation and there are few other visitors. And although some experiences like gorilla trekking will be very wet and muddy, a Serengeti safari takes you into the heart of the wildebeest migration as they begin a great westward trek, pursued by predators on all sides.
Kruger/Sabi Sands | Victoria Falls | Chobe/Savuti | Cape Town/Garden Route | Kalahari | Namibia | Zambia
1. Kruger Park & Sabi Sands, South Africa
The summer rains are drying up in April which makes wildlife easier to see at water sources.
WHY GO? Milder weather & less rain makes April a great time for South Africa's heavyweight reserve plus the landscape is looking beautiful. WEATHER? Hot & rainy summer is coming to an end. First month of the year that you'll need a coat at night but not a rain jacket during the day. COMBINATIONS? You can fly direct to Cape Town to give you South Africa's top two holiday destinations on one itinerary; add on the Garden Route & you have the third.
The bush is still green and lush in the Kruger National Park in April, but waterholes are shrinking and animals are starting to cluster at the larger water sources.
There's always good wildlife viewing in the Kruger Park itself but for a more guaranteed Big 5 experience, go to the adjoining private reserves such as the Sabi Sands . Smaller than Kruger but with a great density and diversity of animals and birds, these reserves have accommodation for every type of traveller and you'll enjoy expertly-led day and night drives plus guided bush walks and off-road driving for exceptional sightings. Highly recommended for couples and honeymooners as well as multi-generational groups and families with children.
INSIDER TIP: "Several operators have put together 'Kruger Combo' packages with a mix of accommodations & destinations – it's a good way to stay within budget."
Other Great months for Kruger Park & Sabi Sands : June through October for the popular dry season; November through January for the Green Season.
Start the Dream
South Africa Safaris
2. Victoria Falls, Zimbabwe & Zambia
Victoria Falls is in full flow: put it at the centre of your African safari experience.
WHY GO? Victoria Falls is in full flow & the result is a mile of water sending a thundering cloud of spray up to a thousand feet into the air – no wonder it's a World Wonder! WEATHER? Warm to hot with the chance of rain. Safaris is summer have lush landscapes, off-the-scale bird watching and lots of new-born animals. COMBINATIONS? Take advantage of shoulder season rates & fly to Zambia's Lower Zambezi National Park for an all-action safari: game drives, bush walks, boat safaris & canoeing.
The local rains are drying up but the Zambezi River is close to bursting its banks as it absorbs the massive volume of water coming from the river's remote watershed. By the time the Zambezi reaches Victoria Falls it is a mile wide and rushing along like a train. The result of the river's sudden 100 metre (300 foot) drop is a plume of spray that can be seen from dozens of miles away – the Smoke that Thunders, to give it its local name.
You'll need to choose between staying in Zambia or Zimbabwe but the experience is similar in either country at this time of year and border crossings are usually straight-forward if you'd like another perspective of the falls. There are also many activities in the area – game drives, market trips, bungee jumps, scenic flights and elephant interactions – but with the water levels this high, there's no white-water rafting at this time of year.
INSIDER TIP: "Book a microlight or helicopter flight to see Victoria Falls from the air – it's the best way to see it – & ask us about reduced accommodation rates or 'Pay 2 Nights, Stay 3' deals."
Other Great months for Victoria Falls : March & May for the most water going over; June through October for dry weather & the best time for safaris, white-water rafting & Devil's Pool.
Contact the Consultant
Zambia Safaris
3. Chobe River & Savuti, Botswana
Drier conditions in April see animals gathering at water – it's ideal for wildlife photography.
WHY GO? The summer rains are drying up quickly & it's the start of shoulder season – go now for reduced accommodation rates at the best lodges. WEATHER? It's still warm in April – some days will be over 30°C (86°F) - mild nights, warm to hot during the day with a chance of rain. Savuti zebra migration. COMBINATIONS? Fly to Namibia & visit the legendary Sossusvlei dunes before peak season brings higher accommodation prices & many more visitors.
The Chobe River is the most famous region of the Chobe National Park and consistently delivers great views of big game and, above all, elephants. It is most productive in the dry season (July – October) but game drives and boat safaris will reveal a wealth of wildlife both in and next to the river at this time of year.
Then fly to Savuti ; it's an area in the centre of the park with a reputation among guides, photographers and filmmakers as the place to go for dramatic wildlife viewing. Temperatures are still warm in April but it is raw, unpredictable and a battleground for lions and hyenas – and in April a zebra migration is passing through. Stay at a lodge on the Savuti Channel and you'll have a good chance of seeing the local heavyweights – elephant, lion, buffalo and giraffe – from the comfort of your chalet.
INSIDER TIP: "As well as reduced accommodation rates there are 'Pay 7 Nights, Stay 8' deals – divide your time between different camps & enjoy diverse, productive wildlife viewing."
Other Great months for Chobe River & Savuti : December & early January for the Green Season; June through October for dry weather & peak safari season.
Find out More
Botswana Safaris
4. Cape Town & Garden Route, South Africa
The afternoon's shadows grow longer in the Winelands as autumn approaches: time for a tasting?
WHY GO? The Garden Route is the perfect vacation destination: starts with Cape Town and finishes wth the Eastern Cape malaria-free Big 5 safari. WEATHER? Sunny weather, mild temperatures, little rain & no wind ... April's one of the best months to be outdoors & exploring. Fewer visitors & cooler temperatures. COMBINATIONS? Fly via the Kruger, your Big 5 safari destination, to Vilanculos on Mozambique's Indian Ocean coast, gateway to the Bazaruto Archipelago.
April in the Cape and summer is gently cooling down into autumn. It's one of the best months to be outside and walking, whether it's on a mountain trail or the way to a wine cellar. Cape Town sits at the heart of the experience and there's plenty to do both in and around the city – hire a local guide for personalised tours and all the best secret spots. It's also a good destination to do yourself: hire a car and drive to the places you want to see in your own time – Table Mountain, Cape Point and the Boulders Beach penguins.
The Cape Winelands are within easy reach of Cape Town and have lots of accommodation and restaurants; why not go all the way and continue along the coast and onto the Garden Route , one of South Africa's most-loved holiday destinations.
INSIDER TIP: "If you like the sound of adding the 'Beach & Bush' to your Cape Town holiday, then there are great deals available: Pay for six nights and stay for eight! Ask us for more information."
Other Great months for Cape Town & Garden Route : December, January & February for the hot, dry summer; March & May for milder, less windy weather; August through October for whale watching & the best displays of flowers.
5. Kalahari, Botswana
April skies are clearing, revealing some of the best views of the cosmos you are ever likely to see.
WHY GO? The Kalahari is drying up, triggering herds of zebra to migrate north. Good opportunity to see predators in action & great for photography. WEATHER? It's a good time to be here in April: the night skies are becoming more impressive as the clouds clear and the weather is just right. COMBINATIONS? The Savuti for the best views of the zebra migration & add on the Khwai River area for its great reputation for leopard and wild dog.
April in the Kalahari and the summer waterholes are nearly gone. Six months of dry weather lie ahead and many animals are making the most of the last water and remaining greenery as they prepare for tougher times.
Other animals are migrating out of the Kalahari, and this is your chance to see one of Africa's least-known movements of animals – the Kalahari zebra migration. Head for the Makgadikgadi Pans and Nxai Pan National Parks to catch the migration in action as well as views of the Kalahari's classic animals such as springbok and gemsbok. There are always plenty of other animals to see in Botswana's Kalahari: this is a stronghold of lion and cheetah as well as rarer carnivores like wild dogs and brown hyenas.
INSIDER TIP: "Safari accommodation in Botswana is usually very expensive – ask us which lodges offer shoulder season rates in April & you'll enjoy a good saving."
Other Great months for Kalahari : December & January (Green Season); June through August for the cooler dry season; September & October for the hot dry season.
Start planning Today
6. Lower Zambezi & South Luangwa, Zambia
Zambia is opening up again after the rainy season: go now for great deals on safaris.
WHY GO? There is still some rain in April but Zambia's safari camps are opening for the new season: the landscape looks beautiful & there are few other visitors. WEATHER? Still hot in April – the average daily maximum is 30°C (86°F) - but there is a discernible change in climate as the first mild nights begin. COMBINATIONS? Victoria Falls: the waterfall is in magnificent full flow - therefore no white-water rafting - & many accommodations with reduced rates.
April is the first month that we'd recommend for a safari to Zambia: the country receives a lot of rain in summer and many camps are temporarily closed. The landscape starts to dry up and the safari season starts.
You can fly from Victoria Falls via Lusaka to both the Lower Zambezi National Park and South Luangwa National Park and choose your accommodation from a number of lodges both in and near the parks. Activities include game drives and walks with some of the best guides in Africa as well as river activities and birding. Both parks are noted for their big game, especially elephants, buffalo, hippo and big cats, and you also have the opportunity at some lodges to go on spot-lit night drives to track Africa's nocturnal hunters.
INSIDER TIP: "There are good-value deals around in April – ask us about extra fee nights as well as packaged itineraries, designed to save you money."
Other Great months for Zambia : June through October for peak safari season & the driest weather; December & early January for the Green Season.
7. Sossusvlei & Skeleton Coast, Namibia
Beat both the heat & high season prices with an April safari to Namibia's fascinating deserts.
WHY GO? Namibia is looking beautiful after the hot & rainy summer; this is a great month to visit before the arrival of crowds & peak season prices. WEATHER? Early winter: warm temperatures with a very slight chance of rain. Lush landscapes, excellent birding and 'green' desert. Best time to visit Sossusvlei. COMBINATIONS? Continue the adventure & visit Namibia's Kaokoland from the comfort of Serra Cafema, one of the most remote lodges in Southern Africa.
Namibia in April and you'll need an extra blanket at night but a hat and sunblock during the day. It can be very hot at low-lying Sossusvlei after the sun has risen but the landscape is sensational and there won't be many other visitors. A series of enormous, tsunami-like sand dunes in a desert ocean, Sossusvlei never fails to impress and is best seen at dawn when the dunes change colour, morphing from grey and purple to red and orange.
Combine this sea of sand with a real ocean: the savage south Atlantic, its waves thumping the beaches of the Skeleton Coast , so-named for the shipwrecks that punctuate this fascinating environment. Stay at a desert camp for game drives and walks – you'll be surprised which animals can survive here – and enjoy some of the most expansive night skies you'll have ever seen.
INSIDER TIP: "It's going to be better value if you take a fly-in package, complete with shoulder season rates: ask us about the best current deals."
Other Great months for Namibia : May to October – it's mild & dry for most of this time but hot in September & October.
Travel in April
Namibia Safaris
January | February | March | April | May | June | July | August | September | October | November | December
Hands-on Expertise
We're based in Africa
Consultants Travel in Africa
Knowledgeable team
Expect great customer service
Accredited & Bonded
SATSA – Bonded Membership (2061)
Travel Save Compliant Certificate
Fully Independent & Owner Run
Travel Support from Start to Finish
Excellent service and they supplied good suggestions for our holiday they also organised all internal flights and arranged check in for us so we had no worries while on holiday. We have had a most memorable holiday staying at wonderful places thanks to Sabrina and Safari Online. Would recommend Safari Online to organise your holiday.
Safari Online have been nothing but professional and incredible from the time we made our first enquiry to the last day of our stunning holiday. Nothing was too much trouble for Walter. We are now starting to plan our next family Safari for 2019. Guess who we will be booking with??? Safari Online we hope you are ready!!!!!
Would highly recommend. Safari online asked questions when booking and were efficient and knew exactly what we were looking for in terms of accommodation and animals were wanted to see. Gave advice on a few little extras with no pressure, which we did and am very grateful which make trip even more exciting. Would definitely recommend booking with them.
Our 28-day itinerary took us to South Africa, Namibia, Zimbabwe, Zambia and Botswana. A magnificent and unforgettable adventure. Everything ran smoothly and efficiently from the flights, transfers, rides, connections, etc. Absolutely wonderful! Can't thank them enough!
Our mom grew up in Central and South Africa so we had visited the continent many times. My sister and I wanted to take our teens and husbands to Africa to experience the magic. We had a limited budget but big and specific expectations and by some miracle Walter was able to manage both.
Our experience with Safari Online was excellent. After becoming very frustrated trying to search for a safari destination on our own, we turned to Karina for help and she was a lifesaver.  We had an amazing safari adventure at the lodge–the experience of a lifetime–and are so grateful for her help. We literally couldn't have done it without her!
From the very first contact we're very happy about the respond time and quality of information from safari-online.com. Based on the received first tailor-made quote, which is a weblink with all the details about the flights, photos of the lodges etc. we knew that this is "our" partner for this trip. Our expectations were excelled!!!
We have been to Africa for 24 of the last 27 years so know a bit about what is involved. Walter has arranged the details for the last couple of years, and has done a superb job. He is always quick to respond and comes up with answers immediately……..no evasive tactics, always head-on!
Safari Online understood our needs and was able to present us with sensible options to choose from. It was evident that this tour operator has knowledgable and experienced agents who can arrange a seemless tour. We were provided with a professional online itinary which was comprehensive and easy to use, knew exactely what to expect, and encountered no stumble blocks along the way.
Communication was excellent – I asked A LOT of questions and did a ton of research myself and Walter was extremely patient with me and very responsive. he was straight forward and extremely professional. Tour itself was excellent – an incredible experience and one never to be forgotten. Everything was spot on.
CAPE TOWN OFFICE:  T: + 27 (0)81 892 8136    |   M: + 27 (0)81 892 8136
8 Bellingham Road, Table View, 7441, Cape Town, South Africa
Safari Online CC 2003/089335/23
First Name *
Last Name *
Nationality * Australia United States United Kingdom Germany South Africa - Afghanistan Albania Algeria American Samoa Andorra Angola Antigua and Barbuda Argentina Armenia Australia Austria Azerbaijan Bahamas Bahrain Bangladesh Barbados Belarus Belgium Belize Benin Bermuda Bhutan Bolivia Bosnia and Herzegovina Botswana Brazil Brunei Bulgaria Burkina Faso Burundi Cambodia Cameroon Canada Cape Verde Cayman Islands Central African Republic Chad Chile China Colombia Comoros Congo, Democratic Republic of the Congo, Republic of the Costa Rica Côte d'Ivoire Croatia Cuba Curaçao Cyprus Czech Republic Denmark Djibouti Dominica Dominican Republic East Timor Ecuador Egypt El Salvador Equatorial Guinea Eritrea Estonia Ethiopia Faroe Islands Fiji Finland France French Polynesia Gabon Gambia Georgia Germany Ghana Greece Greenland Grenada Guam Guatemala Guinea Guinea-Bissau Guyana Haiti Honduras Hong Kong Hungary Iceland India Indonesia Iran Iraq Ireland Israel Italy Jamaica Japan Jordan Kazakhstan Kenya Kiribati North Korea South Korea Kosovo Kuwait Kyrgyzstan Laos Latvia Lebanon Lesotho Liberia Libya Liechtenstein Lithuania Luxembourg Macedonia Madagascar Malawi Malaysia Maldives Mali Malta Marshall Islands Mauritania Mauritius Mexico Micronesia Moldova Monaco Mongolia Montenegro Morocco Mozambique Myanmar Namibia Nauru Nepal Netherlands New Zealand Nicaragua Niger Nigeria Northern Mariana Islands Norway Oman Pakistan Palau Palestine, State of Panama Papua New Guinea Paraguay Peru Philippines Poland Portugal Puerto Rico Qatar Romania Russia Rwanda Saint Kitts and Nevis Saint Lucia Saint Vincent and the Grenadines Samoa San Marino Sao Tome and Principe Saudi Arabia Senegal Serbia Seychelles Sierra Leone Singapore Sint Maarten Slovakia Slovenia Solomon Islands Somalia South Africa Spain Sri Lanka Sudan Sudan, South Suriname Swaziland Sweden Switzerland Syria Taiwan Tajikistan Tanzania Thailand Togo Tonga Trinidad and Tobago Tunisia Turkey Turkmenistan Tuvalu Uganda Ukraine United Arab Emirates United Kingdom United States Uruguay Uzbekistan Vanuatu Vatican City Venezuela Vietnam Virgin Islands, British Virgin Islands, U.S. Yemen Zambia Zimbabwe
Contact Number
What is your budget Per Person (excl. int. flights) * Choose Budget Per Person (excl. int. flights) USD 1000-2000 USD 2000-3000 USD 3000-4000 USD 4000-5000 USD 5000-6000 USD 6000-8000 USD 8000-10000 USD 10000-15000 I am not sure
Arrival Date * YYYY dash MM dash DD
Departure Date * YYYY dash MM dash DD
Nights At Destination *
Year * Year of Travel 2019 2020 2021
Month * Month of Travel January February March April May June July August September October November December
How Long? * How Long? Less than 1 week 1 Week 10 Days 2 Weeks 2 - 3 Weeks 3 Weeks +
No. of Adults Travelling
No. of Children Travelling Please enter a number from 0 to 4 .
Child #1 Age *
Child #2 Age *
Child #3 Age *
Child #4 Age *
Please tell us more about your travel plans...
Verification
Where To Go In Africa In April
Where to go in east africa in april , tanzania in april: the serengeti, seychelles in april, where to go in southern africa in april , namibia in april, victoria falls in april.
TALK TO ONE OF OUR EXPERTS
itineraries
Although we tailor-make all our trips we have reproduced a number of popular itineraries here
Map of Africa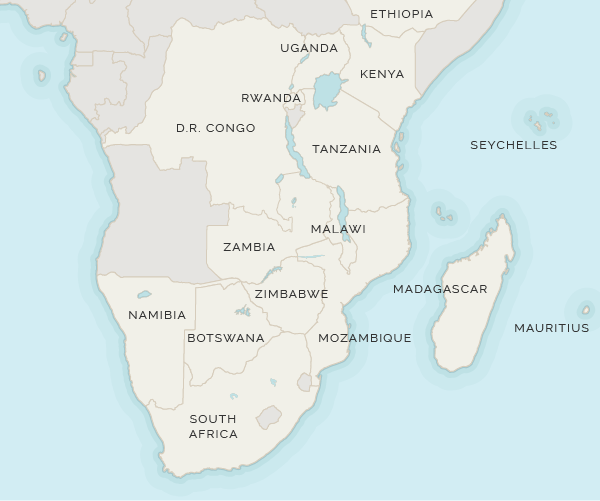 ZAMBIA & MALAWI
SOUTH AFRICA
SAO TOME AND PRINCIPE
INDIAN OCEAN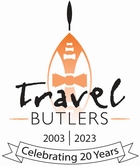 Call Us: 01483 266725

Where to go in Africa in April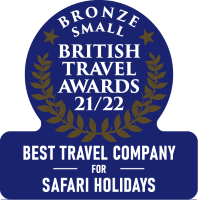 Enjoy the Late Summer Sun in South Africa
For those heading off on their travels in April, South Africa is probably one of the top destinations without a doubt. However, there are other countries that also hold an appeal for travellers - and especially if you are into diving or snorkelling, this is one of the best times to don your snorkel mask and explore the underwater coral reefs off one of the many island coastlines in Seychelles.
Quick 'At a Glance' Summary
One of the best times to visit absolutely anywhere in South Africa
Enjoy reduced rates for your Botswana safari
Dive or snorkel in beautifully clear waters in Seychelles
Enjoy elephant viewing at one of Hwange's waterholes
South Africa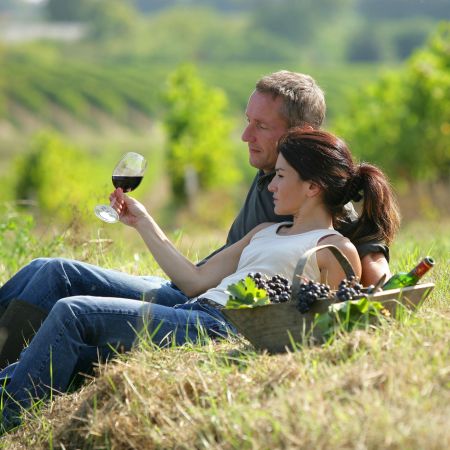 Enjoy the vibrant citylife in Cape Town , explore the Garden Route , track wildlife on daily morning and afternoon safari game drives in Kruger or in Madikwe , visit the battlefields of KwaZulu Natal or go wine tasting in the lush vineyards around Franschhoek and Stellenbosch - the choices are endless and you will find a holiday to suit any budget too.
The Best Of South Africa: From Cape Town to Kruger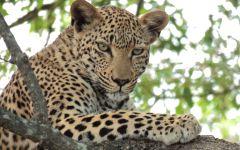 Code: ITINERARY-4
Enjoy an unforgettable safari, tour along South Africa's popular Garden Route coastline, go wine tasting in the Cape Winelands, watch whales and explore Cape Town, one of the world's most spectacular cities. Can you think of a better way to spend your holiday?
If you are looking for an island-hopping adventure, then April is one of the best months to head to Seychelles. Both hot and dry, you can expect wonderfully warm and sunny days throughout your holiday.
Island-Hopping in the Seychelles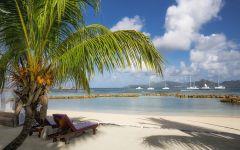 Code: ITINERARY-03420
An island-hopping holiday in Seychelles is a route straight into a Robinson Crusoe style fantasy. It's a world of giant pink boulders tumbling out of tropical jungle onto powdery white sands. Hopping from one sun-kissed slice of paradise to another, you'll be overwhelmed by the beauty of Seychelles. It's somewhere stunning to be stranded for a week or two.
Affordable Botswana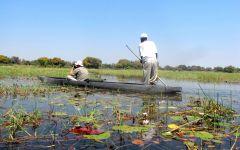 Code: ITINERARY-01952
Botswana is an unbeatable destination for an authentic African safari, and the itineraries here will give you the opportunity to experience it for yourself without breaking the bank. Come and see for yourself why Botswana is now rated as one of the best places to see wildlife on the planet.
It is the start of the dry season in Hwange National Park , so you can expect clear blue skies and very little/no rain if you choose to head here for a safari holiday. The wildlife start to gather at the waterholes as the bush begins to dry up, with the elephants taking centre stage due to their size and sheer numbers!
Suggested itineraries in April
The ultimate walking safari exploring zimbabwe's wilderness.
Walking safaris are the most unique way to discover the African landscape; with the fragile ecosystem underfoot walking helps you...
Classic South Africa: A Wildlife & Wine Lovers' Tour
If you want to soak up the most spectacular stretch of South Africa's coastline and spot the Big Five in...
Best-of-the-Best South Africa: A Short but Exquisite Tour
Being short on time doesn't mean you have to miss out on the best of the best. This itinerary showcases...
South Africa in Style: Cape, Kalahari & Safari
When you visualise South Africa, do you dream of epic star-filled skies, charming colonial heritage and unparalleled game spotting –...
Starlit South Africa: The Dream Luxury Honeymoon
Your honeymoon: where memories that last a lifetime are made and the trip that has to be nothing short of...
South Africa with the Kids: A Zero Jet Lag Family Holiday
Exploring the world through children's eyes can be a magical experience and South Africa is an absolutely fantastic family holiday...
Gourmet South Africa: Cape, Winelands & Garden Route
One of the best ways to get to know South Africa is by sampling its local specialities and remarkable wines...
Self-drive South Africa: An Epic Road Trip
Experience all the romance and adventure of an epic road trip, whilst staying in the lap of luxury as you...
A Classic Botswana Circuit – Wildlife & Waterways
Looking for an African wildlife adventure that won't break the bank? Pack those khakis and binoculars and head off on...
A Grand Safari Migration – Follow in the Footsteps of Botswana's Giants
This epic safari will transport you from the mighty Chobe River to the magical waterways of the Okavango and end...
Safari in Style – The Ultimate Botswana Safari
Imagine sipping an ice-cold G & T in your plunge pool whilst watching a breeding herd of elephant splashing and...
Safari with the Kids - A Luxurious Family Holiday to Botswana
A safari with kids can seem daunting but in Botswana, careful thought and planning has gone into making sure that...
A Safari of Discovery - Botswana Off-the-beaten-track
Walking with the Kalahari Bushmen, floating on a viewing hide watching the great African Zebra migration and canoeing or walking...
The Perfect Botswana Honeymoon
The Okavango evokes images of still waters, waterlilies with a back drop of elephant and ridiculously beautiful sunsets – a...
Namibia Express: Sossusvlei, Damaraland & Etosha
This compact Namibia journey manages to pack the hotspots of Sossusvlei, Damaraland and Etosha into just 7 nights, capturing the...
Namibia: Deserts, Dunes, Wildlife & Coastlines
This sweeping tour of Namibia leaves no stone unturned. From climbing the heady heights of Dune 45 at Sossusvlei to...
Starry-Eyed Namibia: The Ultimate Romantic Getaway
Enjoy a great big dreamy dollop of romance with this 13-day exclusively guided holiday. With its divine landscapes, luxurious lodgings...
Namibia with the kids in tow 
Travelling with the kids can often feel like a daunting task! Our family friendly safari promises to keep the kids...
Namibia in Style: A heady mix of safari, dunes & culture
This Grand and wholly indulgent tour is crafted to showcase Namibia's finest lodgings in the most remote and eye-wateringly beautiful...
Namibia Off The Beaten Track
Ever dreamt of climbing the world's highest free-standing dunes, trekking across the moonlike Namib Desert or tracking the rare and...
Beach Bliss on the Magical Island of Benguerra
This romantic and idyllic beach holiday works perfectly in combination with a safari or on its own for those wanting...
Best-of-the-Best Mozambique at Santorini & Benguerra
This super stylish Mozambique beach holiday combines the beautiful Santorini Mozambbique and Azura Benguerra. The holiday begins with an international...
Cultural Mozambique – A Historical Journey in the Footsteps of Vasco da Gama
This fascinating holiday takes you on a journey into the historical world heritage site of Ilha de Mozambique in the...
Sublime Island-Hopping in the Quirimbas Archipelago
This exotic island-hopping experience is, in our view, the ultimate way to experience Mozambique's pristine and unspoilt Quirimbas Archipelago in...
A Blockbuster of Southern Africa – Cape Town, Okavango Delta & Victoria Falls
Ever dreamt of climbing Table Mountain or gliding through the Okavango on a mekoro or drinking Earl Grey tea overlooking...
Beach, Wildlife & Waterfalls - An epic holiday to South Africa, Botswana, Zambia & Mozambique
If you have time on your hands and are seeking an unforgettable African adventure which leaves no stone unturned, look...
From Namibia to South Africa - Whales, Dunes, Shipwrecks & Wildlife
Take a spectacular coastal expedition beginning in Namibia at the greatest dunes on Earth in Sossusvlei and ending along the...
An African Extravaganza: Namibia, South Africa, Botswana, Zimbabwe & Mozambique
This once-in-a-lifetime holiday is a celebration of Africa's most prized hotspots. A sweeping journey from the highest dunes in Africa...
Events in April
Client testimonials, let us keep you up to date.
UK +44 (0)1367 850566
USA 1-855-216-5040
Where To Go In Africa In April
Travelling on safari in april.
The great summer starts winding down in Africa in April and the year catches its breath before winter. In southern Africa, safari destinations like the Kruger, Botswana and Zimbabwe emerge after months of heavy rain. Cloaked in green, they offer lovely scenery, superb birdwatching, and good game viewing.
Black-maned Kalahari lions enjoy a glut of new-born prey, and a termite population explosion draws raptors and other migratory birds to feast on this seasonal banquet. This is the time of the zebra migration in the Kalahari desert in Botswana. South Africa still enjoys lovely sunny days with only a hint of crispness in the early mornings, while the Indian Ocean islands offer travellers hot days on postcard-perfect beaches.
Africa in April is a quieter experience and a great time for visitors who want to avoid peak-season crowds and prices. For those who don't mind some rain, Kenya is fabulous in April. This is their secret season, when prices are less expensive, many lodges are closed and visitors are few …. But – the weather is just as glorious in between showers, and the wildlife is second to none – but you have it pretty much to yourselves!
Madagascar: lemurs, birdlife and beaches
Madagascar is superb –  the perfect destination for a superb holiday which is a little bit different. Amazing for birdlife, beaches, lemurs, unique geology and more!
Kalahari Desert, Botswana: Zebra Migration
In April the Kalahari Desert hosts its own fascinating migration of Zebra, which have travelled over 250km from the Okavango Delta. They come here to graze on the nutritious grasses that grow after the earlier rains and are quite a sight!
Ethiopia: Easter Festival (Fasika)
This is one of the most important Ethiopian Orthodox festivals in the religious calendar and can be best experienced in Lalibela.
Zambia: emerald season
The Emerald Season continues with lovely birdlife and wildlife. This is Zambia's secret season, where everything is still very green and beautiful, especially on the Zambezi river. Great for canoeing in both Zimbabwe and Zambia.
Kenya: secret season
The Masai Mara and coast are wonderfully quiet in April. There are some showers, but the weather is just as glorious in between and the wildlife is second to none! 
Namibia: Skeleton Coast safaris
The Skeleton Coast in Namibia is one of the top regions to visit on the African continent. Perfect at this time of year, together with the rest of Namibia.
Chad: Zakouma wildlife
For the hardy, one can still visit Zakouma National Park in Chad for a sublime, if somewhat hot, top wildlife viewing experience!
Begin your tailored journey of a lifetime...
4 Priory Court, Poulton, Gloucestershire, GL7 5JB, UK
Useful Information
Privacy Policy
Terms & Conditions
Where to go in April
The best places to explore at this time of year
Design your own trip
Customise one of our recommended trips or design your own from scratch
It's a great time for
Best beaches.
April in Southern Africa is 'shoulder season.' It's an excellent time of year to travel, you just have to know where to go! On safari, you'll get the best of both worlds; the lush beauty of the wet season is still evident, but it's stopped raining. In some places, the smaller bush camps start to reopen, ready for the dry season, and in South Africa, Kruger and the northern parks are entering prime game-viewing time. East Africa (Kenya, Tanzania, Uganda, Rwanda) however, is in the midst of the 'long rains', making the weather unpredictable.
Botswana in April makes our hearts flutter. Officially 'shoulder season', it's wonderfully quiet, prices are cheaper and the weather is dreamy. The iconic herds of elephant are beginning to congregate around the Chobe River, and in the Delta, the water is on the up making for some spectacular game-viewing and excellent mokoro safaris. In the Makgadikgadi Pans and the Kalahari, there's still a good carpet of emerald-green grass across the sand, but elements of the dry, parched desert we all know and love are visible too. You'll also catch sight of the zebra migration as the herds start to make their way back to the Boteti River, and it's a good time of year to spot the unique brown hyena.
Victoria falls
During April and May, Victoria Falls is at its postcard-perfect best. The waterfall is in full flood, enormous clouds of spray rise up to the sky, and it's a phenomenal sight. It's high-water season and pretty much all the adrenalin activities can be done, with the exception of the Devil's Pool in Zambia. If you're looking for a safari, all of the larger camps and lodges in the main parks will be open and game viewing is good – try Matusadona, Hwange and Mana Pools in Zimbabwe, and the Lower Zambezi, South Luangwa and the Kafue in Zambia. Bear in mind, however, that some of the smaller bush camps may still be closed, particularly in Mana Pools in Zim, and the South Luangwa in Zam.
It's Autumn down south, and temperatures are starting to cool down from the hot, steamy summer months. In Cape Town, the days are still bright and warm, but the evenings and mornings are a little chillier. It's one of the best months for a safari in South Africa too; in Kruger, the weather is mild, there's little rain, and the vegetation is drying out, revealing fantastic game viewing, and there's a similar situation happening in Madikwe, the Eastern Cape and Phinda. If you're looking to do a classic South Africa combination of Cape Town, Kruger and Mozambique, this is the perfect time of year.
Pick a trip, selected and curated by our travel experts, then choose your properties - we have 100s of handpicked options to suit every style and budget.
Start with one of our trips or design one from scratch.
Popular trips
Our favourite ways to explore in april.
What our guests are saying
Not sure where to go?
Try our trip wizard to find your dream trip
Choose a destination, pick your properties, and we'll do the rest
Popular places
Trip Wizard
Special offers
COVID-19 updates
Terms and Privacy
Earn travel credit
Need a hand?
Explore the world from your inbox
Join our newsletter with all the good stuff to help you design your own trip.
Best Time To Visit Africa
A handy weather guide to Africa
The best time to visit Africa depends on the countries you want to visit, the time of the year, and if you are keen on going on one of the big five Africa safaris . Here is an overview of Africa destinations to help you plan the perfect African tours .
The Great Migration
Botswana offers the best game viewing experiences during the dry months of June to October. In October, while temperatures can rise up to 40 ° C during the day, they can drop below 10 ° C at night. The months of April and May are also suitable for a Botswana safari, although you have experience the occasional bout of rain as well.
Best time to visit: June to October
Watch out: Nights can be cold and chilly during the peak season, especially in the drier areas
The best time to travel to Kenya is between mid-December to mid-March and from June to October. The country experiences heavy rainfall between April and June, and shorter spells of rain in November and December. However, with various parts of Kenya being accessible at different months, you can actually travel in Kenya throughout the year.
Best time to visit: July to October
Watch out: Expect chilly weather conditions in higher altitudes
Seasons in Lesotho are diametrically opposite to ours. While in winter, temperatures can dip to -15°C, summer days are uniformly pleasant at 30 ° C. Lesotho also experiences the occasional thunderstorm during the summer months. Spring and autumn are the best time to travel to Lesotho, with April and May being the ideal months.
Best time to visit: May to October
Watch out: Great game-watching opportunities, but nights can be as cold as -12°C
In Malawi , the weather is distinctly different between summer, winter and the rainy season. While May to July are the cooler months, Malawi experiences warm weather between August and September. Road conditions are poor during the rainy months from the end of September until April, making it difficult to travel in Malawi. With the weather being generally quite warm throughout the year, we recommend travel to Malawi between the months of May to August or September.
Best time to visit: June to August
Watch out: Days are warm and cloudless but nights can be cold
Mauritius experiences warm and sunny weather with few variations between seasons. Beach holidays in Mauritius are possible at any time of the year, although there are possibilities of heavy storms in January and February. As the country is located in the southern hemisphere, expect dry weather with low humidity between the months of May to November.
Best time to visit: September to January
Watch out: The summer months typically get heavy rainfall with occasional thunderstorms
Moroccan weather can be unpredictable from October through February and can vary from one year to the next; some winters are moderate and others are wet and cold. Generally, the months April, May, October and early November are the best time to visit Morocco for a more comfortable, temperate climate.
Best time to visit: September and October
Watch out: October is a busy month for tourism so please confirm your travel plans much in advance
In  Mozambique  too, the dry and wet seasons are distinctly different from one another. The dry weather lasts from April to September and is generally the best time to travel to Mozambique. As you travel inland, or to the south, the weather can be quite hot and humid during the rainy season.
Watch out: Due to strong winds in August, visibility can be poor in some areas
The sun shines down on Namibia throughout the year! Set in the southern hemisphere, Namibia can be quite cold in the dry winter months, with temperatures often dipping below the freezing point. The time between June to October is best for Namibia safaris.
Best time to visit: April to June
Watch out: By the end of June, temperatures as well as the amount of greenery begin to decrease steadily
Rwanda and Uganda
It is best to travel to Rwanda and Uganda during the long dry season between May to October or in the short dry season between December to March. Traveling in the rainy season is also possible as rainfall generally occurs in short, violent bursts. If you are interested in gorilla trekking, do keep in mind that Volcanoes National Park experiences plenty of rainfall throughout the year.
Watch out: This being the dry season, food is harder to find in Nyungwe, so chimp families often retreat further into the forest.
The climate of Seychelles is determined by the winds that blow through the country! The North-West trade winds bring warm and humid weather between the months of October to March, while in January and February, the country receives a lot of rainfall. Seychelles experiences cool and dry weather between May to October, making these the best months for travel.
Watch out: These are the busiest months for tourism in Seychelles
South Africa
The climate varies significantly between regions, so the best time to travel in South Africa depends on what you wish to do. As the country is in the southern hemisphere, seasons in South Africa are opposite to ours. While Springtime, between August and October, is the ideal time for safaris, you can actually travel to South Africa all around the year. During the school holidays, between mid-December to mid-January, as well as in Easter, a large amount of local tourists flock to popular destinations. Thus, it is best to avoid traveling in popular South African destinations at this time.
Best time to visit: May to October in the north and eastern parts; October to November and February to March in the Southern Cape region
Watch out: Between May to August in the north and eastern parts, expect cool and dry weather with temperatures dipping below -12°C at night.
Tanzania is great for year round travel, so before you plan your trip, consider which activities and experiences are important to you. April and May are the least suitable months for travel to Tanzania as it rains heavily during this time.
Watch out: It can get quite cold in the higher altitudes
The best time to travel to Zambia is during the cool and dry months of May to August. The temperature is pleasantly mild at this time and it is also a great time for game viewing. In the hot and dry season, temperatures can rise up to 40 ° C, although this is also a great time for a safari in Zambia. While it is difficult to reach remote areas during the rainy season, this is also the best time for bird watching.
Watch out: While the days are warm and cloudless, nights can be chilly!
The best time to visit Zimbabwe is between the cool, dry months of May and August. While the temperature is generally around 20 ° C during the daytime, nights are usually cooler. In the higher regions of Zimbabwe , temperatures can drop below freezing point. These months are also considered the best for safaris in Zimbabwe .
Watch out: Pack warm winter clothes for morning game drives since temperatures can dip as low as 6°C
Best time to visit the Victoria Falls
With the summer rains just ended, the Victoria Falls are at their impressive best during the months of March and April. Expect to be thoroughly drenched by the spray from this show-stopper if you are visiting during this time. It's also the ideal time for a scenic helicopter ride in the Victoria Falls, flying over the gushing cascade of water. The months of July and August are also considered the best time to visit Victoria Falls. Water levels are still impressive during this time and you can also visit the Devil's Pool at the edge of the cliff and Livingstone Island located mid-river.
The Best Time to Visit Africa
Do you have more questions about the best time to visit Africa? Africa tours need to be planned well, especially if you wish to include several countries and experiences, such as safaris and beach holidays, into your itinerary. Let us experts plan the best African safari tours and advise you on the best time to visit Africa. Tell us your Africa travel dream and we will design your private and tailor-made Africa tour to match all your interests and preferences.
The Best Time to Visit Africa For A Wildlife Safari
Wondering what's the best time to visit Africa for a wildlife safari ? It can be overwhelming to decide when to go on a safari vacation in Africa, especially if you plan to visit multiple destinations. Our well-traveled experts can help you with their insights and recommendations, based on your interests. Whether you want to witness the Great Migration in Africa , trek through the Kalahari Desert or glide along on a canoe in the Okavango Delta, our experts can curate the best African safari tours tailored exclusively for you.
Popular Trips To Africa
South Africa: Cape Town, Kruger and Victoria Falls
This immersive tour of South Africa blends history and wildlife, and includes a visit to the magnificent Victoria Falls. Explore landmarks in and around Cape Town, enjoy Big Five safaris and get up close to the waterfalls in Zimbabwe.
Treasures of Northern Tanzania
This nine-day tour takes you through some of Tanzania's finest wildlife reserves. Keep an eye out for lions, zebras, elephants and more as you explore Tarangire, Lake Manyara National Park and Ngorongoro.
Kenya Safari: Masai Mara, Ol Pejeta And Solio
Visit Kenya's iconic wildlife reserve and hidden gems! Ol Pejeta has the highest density of wildlife while Solio is home to rhinos and lots more. Round off your experience with Big Five safaris in Masai Mara.
Morocco: Coast, Countryside and Royalty
Go off the beaten track and explore some of Morocco's hidden gems on this guided tour. Soak in the rich history and culture of Tangier. Stroll through the turquoise alleys of Chefchaouen, a fortress town. Experience life in the countryside at Akchour, admire the picturesque scenery at Talassemtane National Park, and unwind at one of…
Secret Southern Tanzania: Safari and Wildlife
Go off the beaten path on this luxury vacation in Tanzania, exploring the untouched wilderness in the far south of the country. Explore Nyerere National Park and Ruaha National Park in depth: enjoy morning, afternoon and nigh game drives, guided bush walks and boat cruises, accompanied by our experienced guides and trackers who know the…
Tanzania: Luxury Safari & Barefoot Paradise
On this luxury safari in Tanzania, journey into the lesser-visited, pristine southern wilderness in Nyerere and Ruaha. After an overnight stay in the capital city of Dar Es Salaam, take a short, hour-long flight to the Selous, Africa's largest protected wildlife reserve. The meandering waterways of this region are home to huge herds of elephants,…
From the Blog
Winter in South Africa – the superb, secret season!
Winter in South Africa offers unique experiences far from the madding crowds. From African safaris to Cape Town, wine tours in South Africa and adventure, learn why.you should visit in winter.
Your Monthly Guide to the Great Wildebeest Migration in Africa
Bless the rains down in Africa! Pack your bags and get ready for the spectacular wildebeest migration across African parklands of the Serengeti and the Masai Mara with this month on month guide.
Top Five Best African Safari Parks You Have To See
Come away with us to a wild, wild land. Such is the pull of the best African safari parks that we guarantee you'll be coming back for more. Hauntingly beautiful, Africa's timeless landscapes have inspired safari dreams for centuries.
Best time for Safaris
Whether it is classic safaris in world-renowned national parks, luxury safaris in remote destinations, drive-through tours in Kruger, or world class game viewing in Zimbabwe with the best guides, African safari tours can be life-changing. Plan the ideal wildlife safari in Africa by combining a visit to several countries and include unique experiences in your itinerary. Discover the best time for safaris in Africa by region.
Things To Do
From rolling savannas to thundering waterfalls and hundreds and thousands of animals roaming freely through vast, timeless landscapes, Africa tours offer fascinating bucket-list experiences. Discover the top ten highlights of Africa, as recommended by our destination experts. From the Great Migration in the Serengeti to a luxury safari on the Okavango Delta, discover bucket-list Africa!
The Enchanting Difference
Safe & secure.
Your safety and well-being are our top priorities. We only offer hotels and vehicles with the highest health and safety standards.
Financial Protection & Flexibility
We believe in complete transparency. We are bonded members and license holders of all leading travel organizations. Your booking is flexible and completely secure with us.
Fully Supported Travel
Your dedicated and personal trip coordinator is available around the clock during your trip to accommodate requests, take care of the details, and handle any unforeseen situations.
Authentic & Unique
Go off the beaten track. Our award-winning, licensed local guides provide incredible insights and insider tips, passionately bringing alive unique and exclusive experiences for you.
Personalized & Private
Discover our enchanting world your way. Our experts completely customize your private tour to match your interests and preferences through their comprehensive knowledge of each destination.
High-Quality Experiences
All our accommodations and services are personally tested by our team. Tell us your travel dream and we will create an itinerary packed with the best experiences your destination has to offer.
What Our Guests Say
Do you have a vacation in mind? Personalize your itinerary with our Trip Builder.
The Best African Countries to Visit in Spring

Content and CRM Executive
Eyeing up Africa as the destination for your springtime getaway? Weather conditions and tourist seasons can vary drastically across the continent, so this is our guide to the best Culture Trip adventures you can take in Africa this spring.
View all trips.
March to May in Africa is likely to either be very wet or lovely and dry, depending on where you go. Much of the eastern and southern nations will be in rainy season, while North Africa gets a beautiful springtime glow, without the intense heat that comes later in the summer. We've narrowed it down to three epic destinations, each with an immersive Culture Trip adventure to choose from. The question is, will you go for desert adventures or a wildlife safari?
Destinations Unlocked:
Looking for an expert's perspective.
CentralAmerica

Gorgeous Guatemala
1. guatemala.

Beachy Belize

Colonial Mexico
Back to map, southamerica.

Adventurous Ecuador

Ancient Peru

Seductive Southern Italy

Edinburgh And The Scottish Highlands By Train
2. scotland.

Complete Portugal By Train
3. portugal.

Soulful South Korea
1. south korea.

Thailand, Cambodia & Vietnam
2. thailand.

Secrets Of Sri Lanka By Train
3. sri lanka.

Epic Morocco

Ultimate Egypt

Immersive Kenya

Morocco, to experience vibrant souks, mountain villages and desert camps
Springtime in morocco might just be our favourite time to visit, as the sunshine beams a warm glow over its landscapes, the countryside is fresh with blooming trees and flowers, while the sahara remains cool enough to explore without the intensity of summer sun. our 11-day epic morocco trip is a pretty comprehensive tour of the country, blending vibrant cities with snow-capped mountains and desert adventures. you'll start in casablanca, visit the quirky blue city of chefchaouen, the roman ruins of volubilis and explore the ancient streets of fes medina. next up is the sahara itself, and we'll spend a night in a luxury desert camp – wine tasting, stargazing and getting up early for a memory-making sunrise camel ride. from there we'll head up into the atlas mountains, dining berber style and exploring epic mountain gorges. our final journey, from the atlas to marrakech, is gorgeous at this time of year as almond blossoms flourish in the countryside. we'll visit kasbah ait-ben-haddou and a local tea house en route, before embarking on a mouthwatering street food tour of marrakech., from us$2369, next available from 27th jan 2024, secure your spot with a low deposit, trip highlights and details, casablanca, morocco, marrakech, morocco, physical rating.

South Africa, for a mesmerising Garden Route road trip
Despite being autumn in south africa, march to may is a delightfully pleasant time to explore the western cape. temperatures will plummet at night, but the days still tend to benefit from the gentle warmth of the autumn sun. crowds, meanwhile, are far smaller than in peak season, so you can enjoy a thoroughly pleasant, relaxing exploration of this splendid part of the world. our 11-day trip is an amazing road trip around the garden route, starting in cape town. after exploring the city's diverse range of cultures and ascending table mountain by cable car, we'll head off to the cape of good hope, stopping off in simons town to kayak with some penguins. next up is the cape winelands, home to some of the world's finest vineyards, which you'll get a day to explore via the charming franschhoek wine tram. our adventure continues in oudsthoorn and then knysna, from where we can spend an afternoon enjoying the flora, fauna and fynbos of tsitsikamma national park. our final destination is the most spectacular by far, as we end with two nights at a luxury lodge on a huge game reserve. you'll be treated to as many as four safari drives in search of the big five, while free time can be spent at the bush spa, on mountain bikes or in the infinity pools, which are sometimes shared with the local elephants, from us$3009, next available from 3rd feb 2024, cape town, south africa.
Become a Culture Tripper!
Sign up to our newsletter to save up to 800$ on our unique trips..
See privacy policy .

Egypt, to see the Great Pyramids and cruise the Nile
As early as april, expect it to be hot and sunny all over egypt – making it the perfect african destination to welcome the spring and escape those lingering winter blues. this comprehensive nine-day tour begins with a visit to the great pyramids of giza, the sphinx and the grand egyptian museum. after that you'll get a locally guided tour of the most remarkable hidden gems tucked away in the busy streets of cairo. soon enough, you'll be travelling south to luxor and the valley of the kings. the best part of the trip begins in luxor, as you board a luxury ship for a four-night cruise all the way to aswan. explore souks, tombs and temples along the way, as well as swapping the ship for a much smaller kayak, from which you can really explore the majesty of the nile., from us$2239, next available from 8th feb 2024, cairo, egypt, aswan, egypt.
This is an updated version of an article originally written by Richard Collett.
Volcanic Iceland Epic Trip
Meet our local insider.
HOW LONG HAVE YOU BEEN A GUIDE?
What do you love about your job, it's the personal contact, the personal experiences. i love meeting people from all over the world... i really like getting to know everyone and feeling like i'm traveling with a group of friends., what destination is on your travel bucket-list, i have so many places on my list, but i would really lobe to go to africa. i consider myself an "adventure girl" and africa feels like the ultimate adventure.
Every CULTURE TRIP Small-group adventure is led by a Local Insider just like Hanna.
See Our Culture Trips

KEEN TO EXPLORE THE WORLD?
Connect with like-minded people on our premium trips curated by local insiders and with care for the world
Since you are here, we would like to share our vision for the future of travel - and the direction Culture Trip is moving in.
Culture Trip launched in 2011 with a simple yet passionate mission: to inspire people to go beyond their boundaries and experience what makes a place, its people and its culture special and meaningful — and this is still in our DNA today. We are proud that, for more than a decade, millions like you have trusted our award-winning recommendations by people who deeply understand what makes certain places and communities so special.
Increasingly we believe the world needs more meaningful, real-life connections between curious travellers keen to explore the world in a more responsible way. That is why we have intensively curated a collection of premium small-group trips as an invitation to meet and connect with new, like-minded people for once-in-a-lifetime experiences in three categories: Culture Trips, Rail Trips and Private Trips. Our Trips are suitable for both solo travelers, couples and friends who want to explore the world together.
Culture Trips are deeply immersive 5 to 16 days itineraries, that combine authentic local experiences, exciting activities and 4-5* accommodation to look forward to at the end of each day. Our Rail Trips are our most planet-friendly itineraries that invite you to take the scenic route, relax whilst getting under the skin of a destination. Our Private Trips are fully tailored itineraries, curated by our Travel Experts specifically for you, your friends or your family.
We know that many of you worry about the environmental impact of travel and are looking for ways of expanding horizons in ways that do minimal harm - and may even bring benefits. We are committed to go as far as possible in curating our trips with care for the planet. That is why all of our trips are flightless in destination, fully carbon offset - and we have ambitious plans to be net zero in the very near future.

Guides & Tips
The best places in africa to visit in 2024.

The Best Places to Travel in July 2024

The Best Private Trips to Book in Africa

The Best Destinations to Spot Elephants Up Close With Culture Trip

The Best Private Trips to Book in North Africa

The Remotest Island Vacations in the World

The Top Guided Hiking Trips for Couples in 2023

Top Historical Trips Around the World

Top Trip Ideas for a Dream Visit to Africa

Top Culture Trip Adventures in Africa

Top Culture Trips for Safari Adventures

Experience the Best of Africa on These Epic Group Trips
Black Friday Offers on Our Trips
Incredible savings.
Post ID: 1002121081
Sponsored? No
View Payload