UK and Ireland
Northern Europe
Western Mediterranean and Atlantic
Eastern mediterranean, north america, south america, australasia.
South Pacific
Middle East
Panama Canal
Adults-Only Cruises
All-inclusive Cruising
Boutique Cruising
Classic Cruising
Cruise from the UK
Expedition Cruising
Family Cruises
Fly Cruising
Luxury Cruising
Mini Cruises
Ocean Cruising
River Cruises
Small Ship and Yacht Cruising
Solo Cruising
Ultra-Luxury Cruising
World Cruises
Ambassador Cruise Line
Carnival Cruise Line
Celebrity Cruises
Cunard Line
Emerald Cruises
Fred. Olsen Cruise Lines
Holland America Line
Hurtigruten Expeditions
Marella Cruises
MSC Cruises
Norwegian Cruise Line
Oceania Cruises
P&O Cruises
Princess Cruises
Regent Seven Seas Cruises
Royal Caribbean International
Saga Cruises
Silversea Cruises
Viking - Ocean Cruises
Virgin Voyages
Amadeus River Cruises
AmaWaterways
Avalon Waterways
CroisiEurope
Riviera Travel
Scenic River Cruises
Uniworld Boutique River Cruises
Viking - River Cruises
Top 10 Exclusive Cruise Deals
Top 10 Ocean Cruise Deals
Top 10 Luxury Cruise Deals
Top 10 River Cruise Deals
Cruise Package Deals
View All Deals
Insurance, hotels and transfers
Offers & Deals
Competitions
Fashion and lifestyle
Culture and history
Entertainment
Recommendation
Ship Reviews
Food & Drink
River Cruising
First cruise advice
Godmother Profiles
Our Opinion
Ship Visits
Ship Launches
The best around the world cruise deals
Around the world cruises are an experience in themselves, so it's worth finding the best cruise available and for the best price. if you want to know all about how to book an all around the world cruise for 2023, 2024 or 2025, you're in the right place. so, what is a world cruise find out all you need to know about world cruises below.

Enchanting Rhine
7 nights, departs on the 12 Sep 2024
AmaWaterways, AmaLucia
Basel, Breisach, Strasbourg, + 8 more

Rhine Metropolises
5 nights, departs on the 29 Mar 2024
A-ROSA, A-ROSA BRAVA
Cologne, Willemstad, Antwerp, + 3 more
5 nights, departs on the 24 Mar 2024

Rhine Enchanting Christmas Markets
5 nights, departs on the 08 Dec 2023
A-ROSA, A-ROSA SILVA
Cologne, Rüdesheim am Rhein, Speyer, + 4 more
5 nights, departs on the 03 Dec 2023

Rhine Christmas Markets City Experience
A-ROSA, A-ROSA SENA
Cologne, Rotterdam, Amsterdam, + 3 more

145-Day World Cruise: Extraordinary Horizons
145 nights, departs on the 11 Jan 2024
Seabourn, Seabourn Sojourn
Los Angeles, California, Avalon, Santa Catalina Island, California, Hilo, Hawaii, + 90 more

World Cruise
101 nights, departs on the 07 Jan 2024
Fred. Olsen Cruise Lines, Borealis
Southampton, Kings Wharf, Charleston, South Carolina, + 46 more
72-Day World Cruise: Treasures Of The Pacific Realm
72 nights, departs on the 11 Jan 2024
Los Angeles, California, Avalon, Santa Catalina Island, California, Hilo, Hawaii, + 41 more
World Cruises - Frequently Asked Questions
Are world cruises worth it.
World cruises boast ultimate itineraries, no matter where they go. An adventure of a lifetime, advantages to world cruises include seeing multiple locations all in one go, as well as planned itineraries and onboard activities. World cruises visit some of the world's most revered sites, and you will only need to pack once in order to see it all. The shared family experiences and parties and celebrations onboard and ashore make for an experience everyone should embark on. Apart from there being plenty to do, they're also relaxing and often last a long duration of time, which means for a prolonged alleviating escape.
How long does a round the world cruise take?
A round the world cruise is often 90 to 120 days, but the duration of time ranges. With visits to multiple countries, there's been a trend toward longer sailing times in recent years. The duration of time is definitely something to consider when booking a world cruise.
What should I pack for a world cruise?
As you could be at sea for weeks or months at a time, it is vital to bring variety of clothing options for all types of weather. Weather can be changeable, and it never hurts to prepare for all eventualities, from sun to rain! Of course, cruise ships will do their best to avoid storms and itineraries will be planned accordingly, so no need to worry.
Sea days – bring a few comfortable outfits, such as shorts and t-shirts or jeans and a jumper
Dinner and formal nights – dress code may be specific to your cruise line, but bring formal clothing if necessary
Gym-wear – if you intend to make use of the gym or any hiking excursions, make sure to pack some workout clothes
Comfortable shoes – there may be a lot of walking involved
Rain coat and compact umbrella – aside from a regular coat, you may be guaranteed to have at least a few rainy days
Bathing costumes – you'll need a few sets
Medication – you may need to speak to your doctor about obtaining an extra prescription to ensure you have plenty to last you throughout the duration of your trip
Toiletries – while it is possible to buy these elsewhere, you may not be able to find your favourite brands
Books & entertainment – bring your hobbies on board with you
What are the best cruise lines for an all around the world cruise?
The best cruise line for you must be tailored to your favourite itineraries, ship size, and ideal price range. Here's a selection of cruise lines cruising around the world, most of which offer a round the world cruise from the UK.
Around the world cruise Royal Caribbean - offers a 274-night ultimate world cruise with like-minded explorers across all seven continents and 65 countries.
Cunard round the world cruise - offers the greatest of world cruise experiences on larger ships with an international mix of passengers.
P&O world cruise - consists of classic British cruising, offering several ships in a wide variety of sizes.
Princess Cruises world cruise – known for its innovative technology and entertainment.
Fred. Olsen world cruise – known for traditional and welcoming cruising.
How much is a world cruise?
Prices range depending on your cruise line of choice and how long the trip is. Royal Caribbean's Ultimate World Cruise is currently starting from £45,000, though this is one of the longest cruises. Other options such as 30 to 117 day voyages with Cunard range from £4,289 - £15,019 per person. P&O's World Cruise 2023 departing from Southampton for 99 nights ranges from £12,449 - £27,039 per person, depending on the type of cabin. Princess Cruises ranges from £12,00 - £14,000, spanning more than 100 days. Fred. Olsen's 80-day voyage is from £13,999 per person, and its world cruise from Southampton to Liverpool is from £16,199 per person. It is important to note the duration of the cruise, which often correlates with the price.
What is a world cruise?
Cruises around the world offer a vast variety of ideal locations, top-of-the-line itineraries and relaxing experiences.
A world cruise is the ultimate travel experience and itineraries come in a variety of forms. World cruises travel to several countries and continents, so you can expect several sea days, with most itineraries having at least one long stretch of days at sea. World cruises will take you to a number of destinations and cultures to explore.
If you feel daunted by the idea of being away for so long, you don't have to book an entire world cruise. You can opt for a segment that ranges from two weeks to a month. This is a great sample experience and will help you offset the price of a world cruise, while also committing to a shorter duration of time. You can depart from a nearby homeport, such as Southampton, only embarking on a middle segment and flying home afterwards.
Calling at several continents, world cruises explore incredible destinations including the Norwegian fjords, the Great Barrier Reef in Australia, New Zealand's Fiordland, Petra in Jordan Petra, the Caribbean and South-East Asia. World cruises offer a great range of places to visit from beaches and historic sites to world wonders.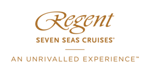 Country guides for around the world cruises
If you're travelling around the world on a cruise you'll see some amazing places. Our guides will give you the low-down on each region.
Western Mediterranean cruise holidays take passengers to three of the world's most popular getaway…
There's no cruise destination quite like the Mediterranean. Nowhere else in the world allows you to…
North America cruises offer a diverse range of experiences. Whether you're dreaming of the bustling…
Japan cruise holidays offer oodles of excitement. As a destination, its rich culture and magical…
Cruises Australia and New Zealand cruise holidays see travellers sailing to the farthest reaches of…
From the Andean peaks to the urban centres, South America cruises explore a region of astounding…
Caribbean cruises are hugely popular and are an excellent way to explore this incredibly diverse…
Mediterranean cruise and travel tips: What to pack and where to go
Outside cabin guide: how to choose the best cabins for your needs, how fast do cruise ships go amazing cruising facts and figures, best places to cruise in australia, new zealand and the south pacific, sydney in one day, three ways as australia opens back up today, cunard queen mary 2 review: what it's like cruising on the world's only ocean liner.
We use cookies to give you the best experience on our website. Continue using our site if you are ok with this. Accept and Close »
Cruise Deals
ALL CRUISE LINES
Ambassador Cruise Line
Carnival Cruises
Celebrity Cruises
Celestyal Cruises
Cunard Cruises
Disney Cruise
Fred. Olsen Cruises
Holland America Line
Hurtigruten
Marella Cruises (Thomson Cruises)
MSC Cruises
Norwegian Cruise Line
P&O Cruises
Princess Cruises
Royal Caribbean Cruises
Virgin Voyages
ALL RIVER CRUISES
AmaWaterways
Avalon Waterways
Emerald Cruises
Riviera Travel
Scenic Luxury Cruises & Tours
APT River Cruises
TUI River Cruises
European River Cruises
French River Cruises
German River Cruises
Danube River Cruises
Douro River Cruises
Elbe River Cruises
Rhine River Cruises
Rhone River Cruises
Seine River Cruises
Mekong River Cruises
Yangtze River Cruises
ALL CRUISE AND STAY
Australia, New Zealand & South Pacific
Canada & Alaska
Caribbean, Mexico & Central America
Dubai, Emirates & Indian Ocean
Europe & Mediterranean
South America
Transatlantic
Cruise From UK
Azamara Cruises
Explora Journeys
Hebridean Island Cruises
Oceania Cruises
Regent Seven Seas Cruises
Scenic Ocean Cruises
SeaDream Yacht Club
Silversea Cruises
Star Clippers
Swan Hellenic
Tradewind Voyages
ALL DESTINATIONS
Australia & New Zealand
British Isles
Canary Islands
Central America
Dubai and Emirates
Far East & Indian Ocean
Mediterranean
Middle East
North America
Polar Region
Scandinavia
Last Minute Cruises
Mini Cruises
2023 Cruises
2024 Cruises
Family Cruises
Job Vacancies
Our Cruise with Confidence Guarantee
Recommend a Friend
Cruise & Stay
Request a Callback
Thank you for your question. We will get back to you ASAP.
Sorry, there has been an error.
Please enter your details below and we'll get back to you at your preferred time
World Cruises
World cruises are one of the ultimate travel experiences.
Choose a departure range of up to 1 month if you have not selected a specific cruise line or Choose a departure date range of up to 3 months if you have selected a specific cruise line
World Cruise Offers
1. the intrepid beauty of africa & the indian ocean.
Bolette 93 nights 19 Nov 2023
Smaller ships. Fewer guests. Personal service.
2. Southampton to Cape Town
Bolette 69 nights 19 Nov 2023
3. Circle South America - Miami to Miami
Seven Seas Splendor 67 nights 04 Dec 2023
6 star ultra-luxury all inclusive cruising
Each suite is ocean view with butler service
Fare inc flights, transfers, unlimited drinks & shore excursions
Gratuities, laundry service & WiFi all included
4. The Ultimate World Cruise - Miami to Miami
Serenade of the Seas 274 nights 10 Dec 2023
5. Round the Horn: Americas & Antarctica Expedition
Serenade of the Seas 63 nights 10 Dec 2023
Award winning ships & spectacular entertainment
Fun for all the family
6. Seychelles to Southampton
Bolette 60 nights 22 Dec 2023
7. Continental Majesty - Miami to New York
Insignia 196 nights 29 Dec 2023
Fares inc flights, speciality restaurants & WiFi
Small, luxurious cruise ship
Gourmet dining experiences
Free soft drinks, bottled water, specialty coffees and teas
8. Odyssey of Discoveries - Abu Dhabi to Tokyo
Riviera 82 nights 29 Dec 2023
9. USA And Caribbean
Aurora 65 nights 03 Jan 2024
Elegant, traditional and exclusively for adults

10. Grand World Voyage - Ft. Lauderdale to Singapore
MS Zuiderdam 79 nights 03 Jan 2024
11. Full World Voyage - Roundtrip New York
Queen Mary 2 123 nights 03 Jan 2024
White Star Service
Classically British cruise experience
12. Grand World Voyage - Roundtrip Ft. Lauderdale
MS Zuiderdam 128 nights 03 Jan 2024
13. Grand Australia & New Zealand Voyage
MS Volendam 94 nights 03 Jan 2024
14. Grand Australia & New Zealand Voyage
MS Volendam 58 nights 03 Jan 2024

15. World Cruise - Ft. Lauderdale to Dubai
Island Princess 66 nights 04 Jan 2024
16. Grand Americas, Amazon & Antarctica
Seabourn Quest 80 nights 04 Jan 2024
6* Luxury All-Inclusive Cruising
17. World Cruise from Civitavecchia (Rome)
MSC Poesia 121 nights 04 Jan 2024
18. Fort Lauderdale, Florida to Fort Lauderdale
Silver Nova 71 nights 04 Jan 2024
19. World Cruise - Ft. Lauderdale to Rome
Island Princess 88 nights 04 Jan 2024
20. World Cruise from Civitavecchia (Rome)
MSC Poesia 115 nights 04 Jan 2024
New Zealand
San Francisco
About World Cruises
World cruises are one of the ultimate travel experiences - wake up to new horizons and new adventures each day as you journey through the world's most exotic destinations and famous ports of call.
There's nothing that captures the imagination quite like the romance of a world cruise.  Discover exotic destinations and experience new cultures, ranging from cosmopolitan cities such as New York, Sydney and Tokyo to the ancient mysteries of Cairo and Bangkok.  Relax on white-sand beaches in the tropical island paradises of Hawai'i, Tahiti, Fiji and the South Pacific or take in the carnival atmosphere of South America's cities... each day brings new sights, new sounds and new opportunities - all while travelling in 21st-century luxury onboard your modern cruise ship.
As well as full round trip World Voyages (which can vary in duration between 80 and 120 nights, depending on their itinerary), many cruise lines also offer shorter duration World Cruise Sectors or Exotic Voyages, allowing passengers to book a particular leg of a journey or see a particular destination without committing to a full World Cruise voyage.  World Cruise sectors are often combinable with additional pre or post-cruise hotel stays and land tours - to find out more about the array of options available, call our friendly cruise consultants today!
Cunard Line, P&O Cruises and Fred Olsen Cruise line all offer World Cruises departing directly from the UK. Several ships depart from Southampton in January and returning in March or April each year.  Other cruise lines that regularly offer World Cruise voyages include Princess Cruises, Holland America Line and luxury cruise lines including Crystal Cruises, Seabourn and Silversea.
Popular world cruise lines
Cunard world cruises, p&o world cruises, holland america line world cruises, fred olsen world cruises.