May We Suggest?
Is this it, how about this, search results.
Our reviewers evaluate products and services based on unbiased research. Top Consumer Reviews may earn money when you click on a link. Learn more about our process.
Carnival Cruises Review
Sunday, November 19th
2023 Cruise Line Reviews
Carnival Cruises
Best for a party atmosphere and cruising on a budget
Good for US port departures, with additional destinations in Europe
Carnival Cruise Line is a popular American cruise line that is part of the Carnival Corporation, the world's largest leisure travel company. The company was founded in 1972 by Ted Arison and has since grown to become one of the most recognized names in the cruise industry, offering affordable and fun-filled vacations to travelers of all ages.
Lots of ships and itineraries to consider
Carnival has a fleet of 24 ships that sail to destinations all over the world, including the Caribbean, Mexico, Alaska, Hawaii, Europe, and Asia. The cruise line offers a range of itineraries, from short weekend getaways to extended voyages, and caters to a variety of travelers, including families, couples, and groups of friends.
Fun fun fun
One of the defining characteristics of Carnival is its focus on fun and entertainment. The cruise line offers a wide range of onboard activities and amenities, including water parks, sports facilities, casinos, live entertainment, and comedy shows. Carnival's ships are known for their vibrant and colorful designs, which feature themes such as "Fun Ships" and "Carnivalization". The interiors of the ships are filled with bright colors, playful designs, and eye-catching art pieces, giving the vessels a lively and energetic atmosphere. But, depending on the Carnival ship you sail on, you might find that it has a somewhat outdated vibe - especially if you're been on other cruise lines that have been refreshed more recently.
Food is surprisingly good
Carnival features a variety of dining options, including casual eateries, upscale restaurants, and specialty dining venues that showcase global cuisine. Despite being a "bargain" cruise line, we were surprised to find that the food quality on our Carnival sailing rivaled other large cruise lines in the same class (not luxury or all-inclusive).
Over 50 options to spend spring break in the Caribbean
One of the reasons why Carnival is so popular is its commitment to providing an affordable vacation experience. The cruise line offers a variety of deals and discounts, making it possible for travelers to enjoy a cruise vacation without breaking the bank. Looking at our comparison sailing, a Caribbean cruise in March about a year in advance, Carnival was indeed one of the lowest-priced options out there - and with a whopping 53 results (where some rival cruise lines only had a handful or none at all during that time of year). There were several 4- and 5-day sailings from New Orleans, Tampa, Miami and Galveston, with starting prices under $400 per person (not including taxes, fees, and port expenses). Even on the high end, you'd still be paying under $1,000 per person, even on a 12-day Southern Caribbean sailing out of New York with stops in St. Thomas, St. Kitts, Barbados, St. Lucia, and St. Maarten.
Higher-than-average gratuities
But, in some ways, Carnival makes up for its lower cruise fares with its extras. For example, you'll pay more in gratuities here than in some places: Carnival's recommended service charges are $16 per person per day in standard staterooms and $18 pp per day in suites Fortunately, you can ask that those be modified once your onboard, but that should only be done if you've received poor service and Carnival can't make it right.
Kids' clubs don't compete with other cruise lines
And, even though Carnival cruises are advertised as being fun for the whole family, that wasn't exactly our experience. First, at least on an Alaskan cruise we experienced, the kids' clubs were only open periodically and rarely followed the posted schedule. Even when the kids were in the club, the counselors seemed to phone it in most of the time and often didn't do the activities that had been planned - instead leaving the kids to play video games or have open time in the club. There weren't as many all-ages entertainment options either, so the kids in our travel party wound up in the stateroom watching TV because "there wasn't anything else to do" .
Not exactly PG-rated sometimes
Beyond that, Carnival cruises almost always have a party atmosphere. That's totally okay if you're sailing to celebrate a bachelorette party or trying to have a wild spring break in the Bahamas! But, for those traveling with children, it isn't the most wholesome environment. ( Let's just say that while one of our staffers went to look at the northern lights on that Alaska sailing, their kids had to avert their eyes from some... adult activities happening on the loungers ). You might want to look at other cruise lines if you wouldn't enjoy that kind of experience.
Underperforms with respect to safety
The last factor in Carnival's lower-than-them-all ranking here is safety. While most cruise lines experience issues from time to time, Carnival typically ranks as one of the lowest-performing. There have been several incidents involving Carnival ships, including fires, power outages, and mechanical failures. The highest-profile issue was back in 2013, when the Carnival Triumph was stranded at sea for several days. People even referred to it as the "poop cruise" because of how a fire aboard knocked out the power and left cruisers without AC, lights, water, food, and working toilets.
You won't choose Carnival again once you've tried another cruise line
Now, we'll probably incur the wrath of devoted Carnival VIFP Club members, who wouldn't dream of sailing on any other cruise line. That's fine, but most people we found who've cruised with one of our higher-ranked options ( which is ALL of them, by the way ), have a hard time seeing Carnival in a very positive light once they've tried a rival's ship, service, and itinerary. Even if a super-big bargain is your deciding factor, with the right promotions you can probably get a great deal with a higher-performing cruise line. Whether you're a first-time cruiser or you've sailed with Carnival before, we really encourage you to see if you can make the numbers work with a different company before settling for Carnival.
More Cruise Line Reviews
The 15 Best Cruise Lines
Which cruise line is the best.
Cruising is a popular way of traveling for many people, offering a unique experience that combines the convenience of a floating hotel with the excitement of visiting multiple destinations in one trip. In an average year, over fifteen million people say "all aboard" and set sail on an amazing vacation.
There are many different cruise lines to choose from, and each one offers a different type of experience. Some are geared towards families, while others are more focused on luxury or adventure. What would you like to see and do while you're onboard? Is a casino a must-have or a rather-avoid? Would a Broadway-caliber show tip the scales for you? Do you need a wide range of activities to keep the kiddos happy while the adults live it up or relax? The onboard activities and amenities can really make or break your vacation, so be sure you know what you're getting.
Cruise Line FAQ
Which cruise line is the best, what is included in the cost of a cruise, what is the minimum age to cruise, what are the dining options on a cruise ship, are cruise ships crowded, do i have to dress up, are activities included at destination ports, can i bring my own alcohol onboard.
Continued from above...
Another factor that can influence which cruise line you choose is the itinerary. Cruise ships travel all over the world, but some cruise lines may not have destinations available where you're hoping to go. You should also consider the size of the ship: larger ships offer more amenities, but smaller ships can access ports that bigger ships can't.
Speaking of amenities, make sure you understand what you'll get as part of your fare and which extras will come with an additional cost. For example, most cruises offer drink packages for alcoholic and non-alcoholic beverages, but a few have drink stations where you can get complimentary lemonade, coffee and tea. Other amenities that might be important to you are Wi-Fi, spa services, babysitting, fitness classes, and upgraded dining experiences. You can usually get a decent discount if you sign up for an amenities package before you sail, so keep an eye out for promotions in the months leading up to your sailing.
When you take a cruise, it's almost always expected that you'll tip the crew members who have attended to your needs while onboard: your cabin steward ( who probably leaves your towels folded into fun shapes every night ), your servers at your nightly meals, and the head waiter. Cruise lines have a recommended gratuity to cover all three of those staff members, usually $15-$20 per traveler, per day; the total gratuity amount may be charged automatically to your account, or you may be given envelopes to make cash payments.
While it usually isn't mandatory to pay those gratuities - you can ask to have them removed if they're applied automatically, especially if you've received poor service - it's typically considered in poor taste not to tip at the suggested levels (because crew members' salaries, much like servers at your local restaurant, are based on the expectation of tips paid by guests). And, if you receive service that goes above and beyond, adding to the recommended gratuity is always appreciated. Be aware that tips for bartenders, poolside servers, and professional services provided in the spa or elsewhere are not included in the daily suggested gratuity and may be charged automatically at the time of service.
Now that you have a good overview of the cruising experience, which cruise line should you choose? Beyond the points we already covered, here are a few additional criteria that might make it easier to pick:
Embarkation port. You could get a great deal on a cruise, but what will it cost you to get to the port? That could involve airfare, an overnight stay or two in a nearby hotel (so that you're less likely to be affected by travel delays), and transportation from the airport or hotel to the port. This is especially true if you're taking a cruise that departs from an international destination.
Perks for repeat cruisers. Like frequent flyer programs on airlines, most cruise lines offer benefits the more you sail. If you find yourself absolutely loving cruise vacations, it can be advantageous to put all of your eggs in one basket, so to speak. Rewards programs can include casino benefits, complimentary meals at the upgraded dining experiences, exclusive sail-away parties with free cocktails and tchotchkes, early-access booking on future cruises, and much more.
Reputation. It's a really smart idea to see what other travelers have said about their overall experience with a cruise line before booking your trip. The ads on TV may make that private island look amazing, but someone who's been there might point out that you'll pay extra to get on that waterslide. Or, previous cruisers could tell you that despite having several formal nights on the schedule, a particular cruise line has no problem with people showing up to dinner in flip-flops and swimsuit coverups. Find out if the cruise line you're considering lines up in reality with what they advertise.
Here at Top Consumer Reviews, cruising is one of our favorite ways to travel and experience new things. And with so many different cruise lines to choose from, it can be overwhelming to know where to start. But, don't worry: take a look at our in-depth analysis of today's most popular options, find the one that's the best match for your vacation ideas and your travel party, and book that trip you've been dreaming of. Bon voyage!
Compare Cruise Lines
Select any 2 Cruise Lines to compare them head to head
Trending Cruise Line News
TheStreet.com on MSN
Carnival Cruise Line gets serious on enforcing controversial rule
Pay attention to the cruise line's rules because ignoring them has serious consequences. Cruise lines operate outside U.S. law. The major cruise lines, including Carnival and Royal Caribbean, flag ...
Sat, 18 Nov 2023
The Wall Street ...
Former Norwegian Cruise Line CEO Frank Del Rio Asks $15.9 Million for ...
Del Rio, who retired in June, says he's looking to sell the Vero Beach vacation property so he can take more cruises.
New York Post on MSN
Carnival Cruise Line slaps Texas mom with lifetime ban after she ...
Carnival Cruise Line banned a Texas mother from their fleet for life after she tried to get onboard one of the company's ships with a pack of CBD sleep aid gummies in Miami.
Fri, 17 Nov 2023
Cruising From Southampton: Britain's Biggest Cruise Ship Port
Southampton Cruise Port is home base for a wide variety of cruise lines, offering everything from luxury to family and budget cruises.
Orlando Sentinel on ...
After takeover, Crystal is back in Florida with a revamped cruise ship
Crystal Cruises' future was up in the air when its ships were seized and it declared bankruptcy in 2022. But a new owner bought its two ocean-going vessels, which combined went under a $170 ...
Residential cruise ship startups selling condos at sea for over ...
Companies like Storylines are launching condos-at-sea that will continuously sail around the world. Most are facing delays and don't have a ship yet.
Related Cruise Line Reviews
Since you're interested in Cruise Lines, here are some other reviews you might find interesting.
Cruise Vacation Sites
What's the best place to book a cruise vacation? You've finally got some time off, and you've decided you want the full-experience: sailing, relaxing, and new and exciting ...
Luggage Stores
Which luggage store is the best? Luggage is something that everyone will need at some point in their life, whether it be a backpack for an overnight trip or school, or a full set of luggage ...
Passport Services
Where can you get a passport fast? Maybe you've found a last-minute travel deal to that far-flung destination you've always dreamed of visiting.
Photo Book Companies
Where is the best place to get photo books out there today? Photo books are a fantastic way to keep our special memories in a tangible, beautiful format instead of just storing pictures on ...
Travel Visa Services
What's the easiest way to get a travel visa? Online travel visa providers have revolutionized the way individuals apply for visas when planning their international trips.
Vacation Rental Sites
What's the best website to use for booking a vacation rental? Are you tired of the same old hotel experience when you go on vacation?
Newest Reviews
Bicycle Part Stores
Where can you get the best bike parts? With everyone talking about fitness, commuting, and staying closer to home, bike buying is hotter than ever.
Credit Monitoring Companies
Who offers the best credit monitoring service? In today's interconnected digital world, maintaining a strong credit profile is essential.
Diamond Stores
Where can you find the best selection of loose diamonds? Have you ever ventured into a local jewelry store with high hopes of finding the perfect stone, only to leave feeling disappointed?
Flower Clubs
Which monthly flower club is the best? Whether you wish to brighten up your living space, adorn your office with nature's beauty, or surprise someone special with a heartfelt gift, flowers are a great way ...
Online Backup Services
Which online backup service is the best? When it comes to backups and cybersecurity, you can never be too safe, especially when it comes to your files.
Rowing Machines
Where can you find the best rowing machines? Rowing machines, or "rowers," have swiftly sailed into the mainstream fitness world, gaining traction as a one-stop solution for a comprehensive workout.

You are using an outdated browser. Please upgrade your browser or activate Google Chrome Frame to improve your experience.
Already Booked?
My Favorites
1.800.377.9383
Email Deals
Personal Quote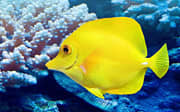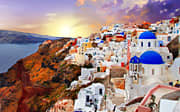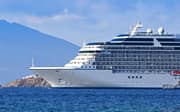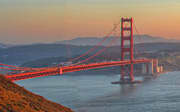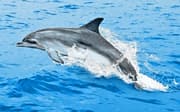 Last Minute Cruise Deals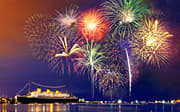 Holiday Cruise Deals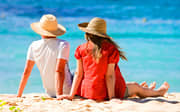 Military Cruise Deals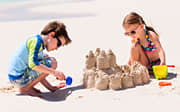 Popular Destinations
Australia/New Zealand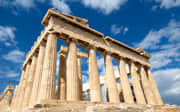 Popular Int'l Departure Ports
Amsterdam, The Netherlands
Barcelona, Spain
Civitavecchia (rome), italy.
Piraeus (Athens), Greece
Reykjavik, Iceland
Southampton, England
Stockholm, Sweden
Sydney, Australia
Vancouver, British Columbia
Venice, Italy
Popular U.S. Departure Ports
Baltimore, Maryland
Boston, Massachusetts
Cape Liberty (Bayonne), New Jersey
Fort Lauderdale (Port Everglades), Florida
Los Angeles, California
Miami, florida, new york, new york, port canaveral, florida, san francisco, california, seattle, washington.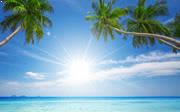 Popular Lines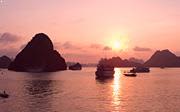 Luxury Lines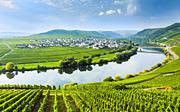 River Lines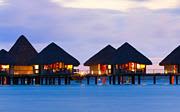 AmaWaterways
Atlas Ocean Voyages
Avalon Waterways River Cruises
Carnival Cruise Line
Celebrity Cruises
Holland America Line
MSC Cruises
Norwegian Cruise Line
Oceania Cruises
Paul Gauguin Cruises
Princess Cruises
Regent Seven Seas Cruises
Royal Caribbean International
Seabourn Cruise Line
Silversea Cruises
Uniworld River Cruises
Viking Expeditions
Viking Ocean Cruises
Viking River Cruises
Windstar Cruises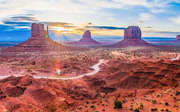 Land Vacations
Cosmos Tours
Globus Journeys
Kensington Tours
Tauck Tours
All-Inclusive Resorts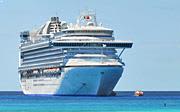 Cruising 101
Why Cruise?
Shore Excursions
Cruising Tips
Future Cruise Credits
Photo Galleries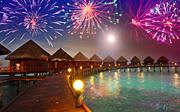 Specialty Cruises
Group Cruises
Business / Incentive Cruises
Events & Meetings at Sea
Private Charters
Theme Cruises
Cruise Tours
Wedding Cruises
Hosted Cruises
Family Cruises
Senior Living at Sea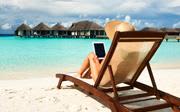 News & Media
Press & News
Testimonials
Social Media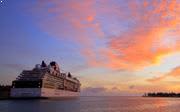 Pre-registration
Passports / Visas
Travel Protection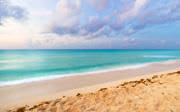 Why Cruise Web?
Our Approach
Low Price Guarantee
Gift Certificates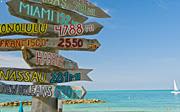 Customer Service
Not sure where to start?
Talk to a travel consultant.
Free quotes. Expert guidance. No booking fees.

Carnival Sale: FREE Room Upgrade*

Carnival Family Cruising

Carnival Bahamas cruises from $159*

Destinations
Departure Ports
Photo Gallery
Carnival Cruise Lines brings you an extraordinary experience where it's "Fun for All, All for Fun". Adults, kids, grandparents – there's something for everyone onboard Carnival's Fun Ships. Carnival has been offering a fun and activity packed cruising experience since 1972, and has over 20 fun ships sailing the high seas all over the world. With award-winning ships cruising incredible destinations from Baja Mexico to the Bahamas, as well as a cheerful, caring staff onboard, Carnival Cruise Lines will put a smile on your face and leave you with countless memories.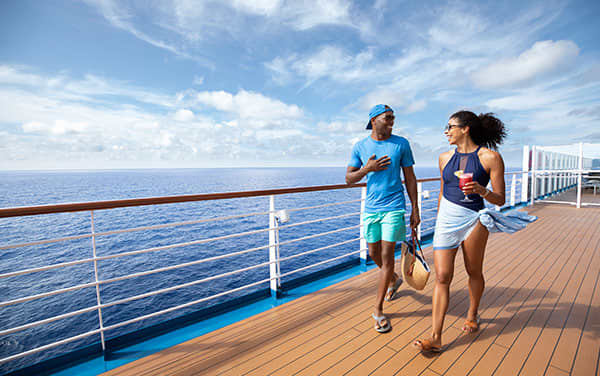 Accessibility
Learn about Carnival Cruise Lines' handicap accessible cruises and accommodations for guests with special needs or disabilities - including special staterooms, accessible elevators, dietary accommodations and more.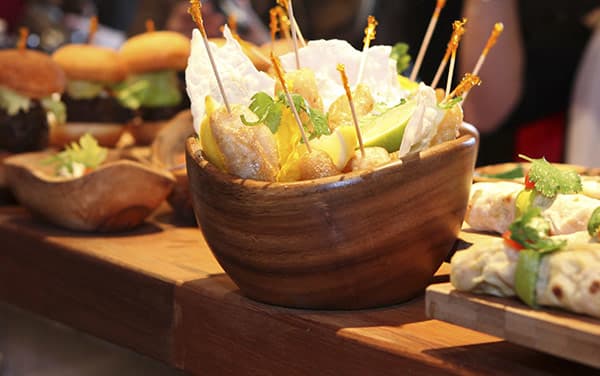 Savor dining aboard Carnival cruises, including Guy's Burger Joint, BlueIguana Cantina, Cucina del Capitano, Bonsai Sushi, the Asian Kitchen, Main Dining Room, Steakhouse, Pizzeria, Coffee Bar, Seadogs, Shake Spot and more.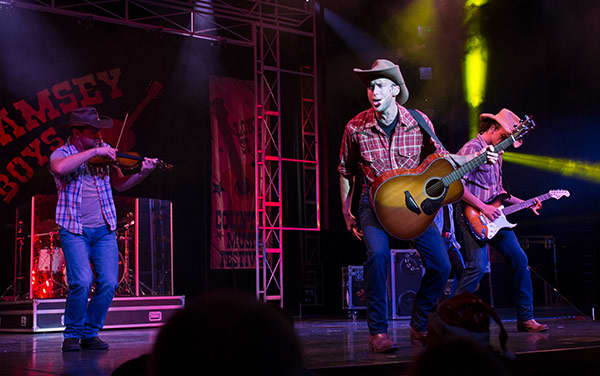 Entertainment
Enjoy Carnival's onboard entertainment, including stage shows, Thrill Theater, game shows, comedy clubs, live music, DJs, seaside theater, karaoke and more.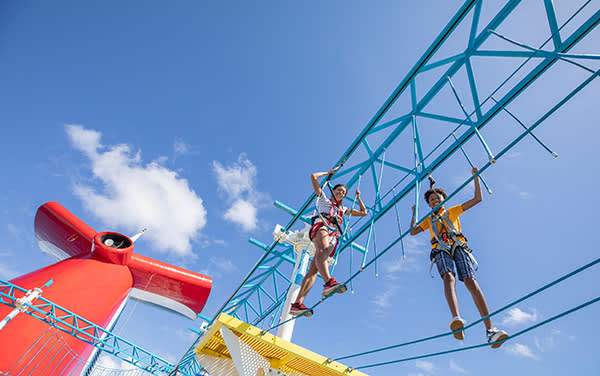 Onboard Activities
Take advantage of Carnival's onboard activities, including WaterWorks water slides, pools, sports courts, ropes course, mini-golf, video arcade, sports bars, casino, duty-free shopping, bars and lounges, art gallery and more.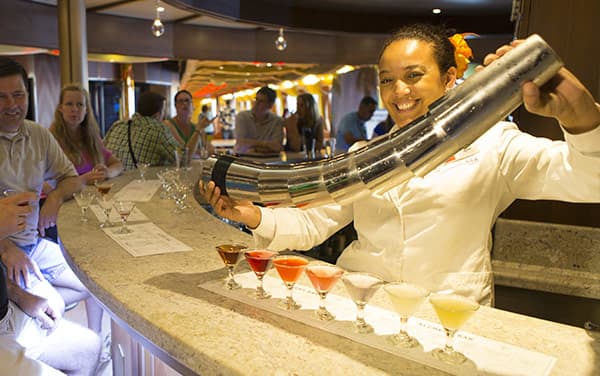 Service & Awards
Learn how Carnival takes care of your every need with an extensive list of onboard services by attentive, cheerful staff. Plus, view Carnival Cruise Lines' awards.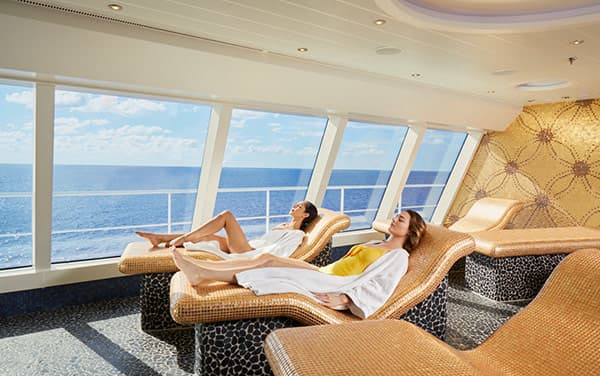 Spa & Fitness
Relax at Carnival's Serenity Adult Retreat, Cloud 9 Spa, fitness center, jogging track, beauty salon, yoga or pilates courses. Carnivals treatments include massages, body wraps, facials, thermal suites and more.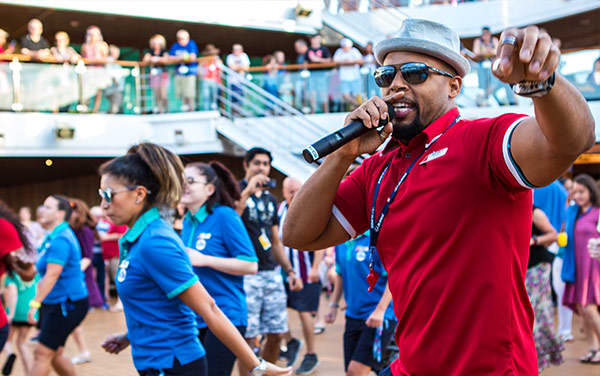 Special Events
From weddings to parties, celebrate your special events at sea with Carnival Cruise Line.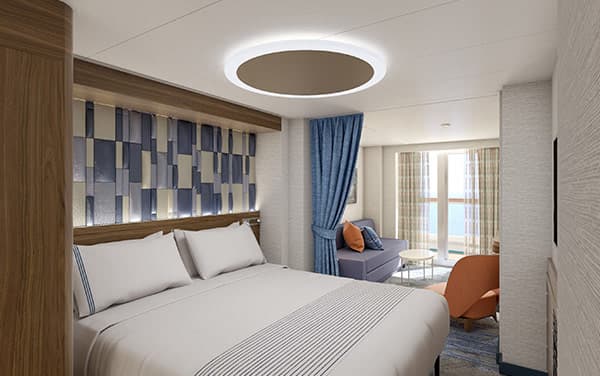 View Carnival's cruise ship staterooms, including suites, balconies, oceanviews and interior staterooms. Plus, Cloud 9 Balconies bring health and wellness to your room.
Youth Programs
Learn about cruising with children aboard Carnival. There's Camp Carnival for ages 2 - 11, Circle C for young teens and Club O2 for ages 15 - 17. Plus, Camp Carnival Night Owls will watch kids until 3 am.
Top 10 Carnival Cruise Line Itineraries
Carnival Horizon 6-day Western Caribbean Cruise Departing From Miami, Florida (Nov 2023 - Apr 2026)
Carnival Legend 7-day Bahamas Cruise Departing From Baltimore, Maryland (Nov 2023 - Mar 2024)
Carnival Celebration 7-day Exotic Eastern Caribbean Cruise Departing From Miami, Florida (Nov 2023 - Apr 2026)
Carnival Pride 7-day Exotic Western Caribbean Cruise Departing From Tampa, Florida (Nov 2023 - Mar 2024)
Carnival Venezia 10-day Exotic Eastern Caribbean Cruise Departing From New York, New York (Nov 2023 - Oct 2024)
Carnival Liberty 4 Day Bahamas Itinerary Departing From Port Canaveral, Florida (Nov 2023 - Apr 2024)
Carnival Radiance 4 Day Baja Mexico Cruise Departing From Los Angeles, California (Nov 2023 - Oct 2025)
Carnival Freedom 5-day Exotic Eastern Caribbean Cruise Departing From Port Canaveral, Florida (Nov 2023 - Jul 2025)
Carnival Miracle 4 Day Baja Mexico Cruise Departing From Los Angeles, California (Nov 2023 - Mar 2024)
Carnival Elation 4 Day Bahamas Cruise Departing From Jacksonville, Florida (Nov 2023 - Apr 2026)
Carnival Cruise Line Cruise Destinations
Spanning 6 continents and countless countries ranging from Croatia to the Bahamas, Carnival Cruise Lines' list of destinations below is nothing short of inspiring. There's somewhere for the culinary enthusiast, the history buff, the beachside lounger and the rugged explorer. Destinations include, but are not limited to: the Bahamas, Northern Europe, Canada and New England, the Caribbean and the Mexican Riviera, just to name a few. You can follow the links to learn more about each particular destination.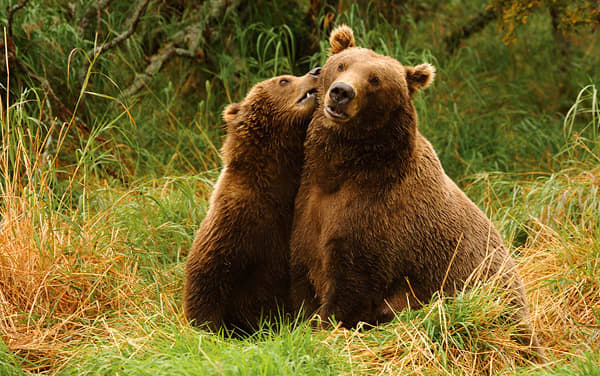 Tundra expeditions and glacier visions—find your adventure with an Alaska cruise.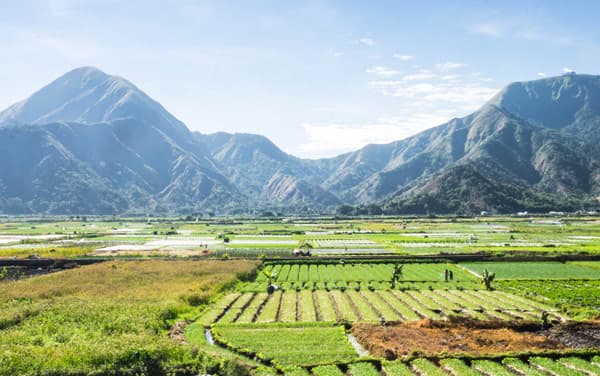 Explore the cultural wonders of Southeast Asia with temples and tastes while onboard the famously fun ships of Carnival Cruise Line!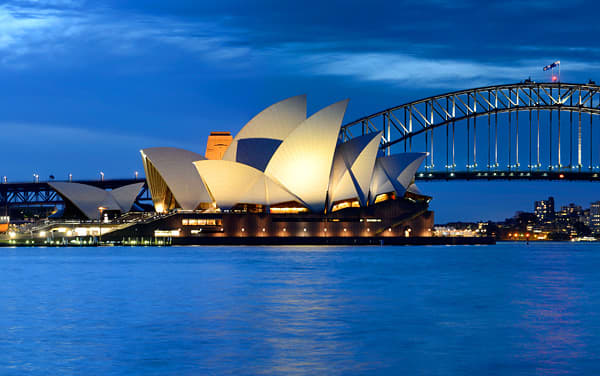 Fun in the sun meets the land down under for an unforgettable family vacation filled with amazing onboard entertainment, delicious food and breathtaking views on an Australia and New Zealand cruise with Carnival Cruise Line.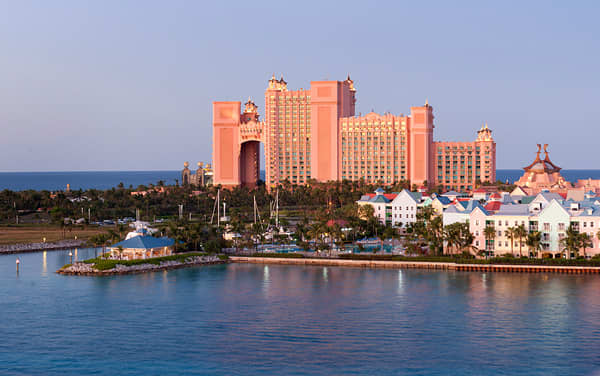 Bring the whole family for a sunny Bahamas cruise full of smiles, sandy beaches, and maybe a snorkel or two.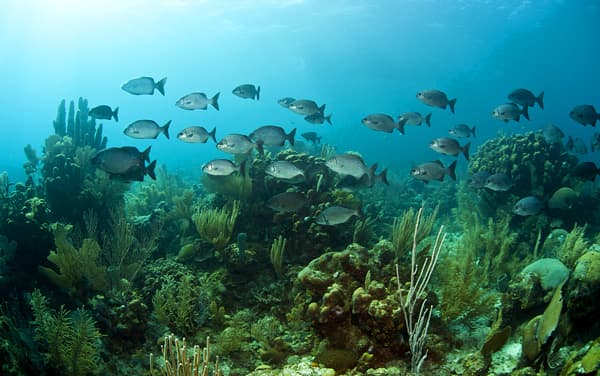 Be enchanted, enthused and enamored with the history, setting and fun that Bermuda has to offer with Carnival Cruise Lines.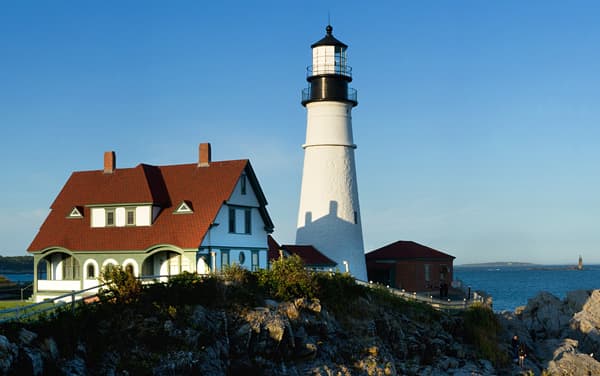 Discover a region as unique as it is beautiful, filled with seafood and special moments in history—we're talking about a cruise to Canada and New England.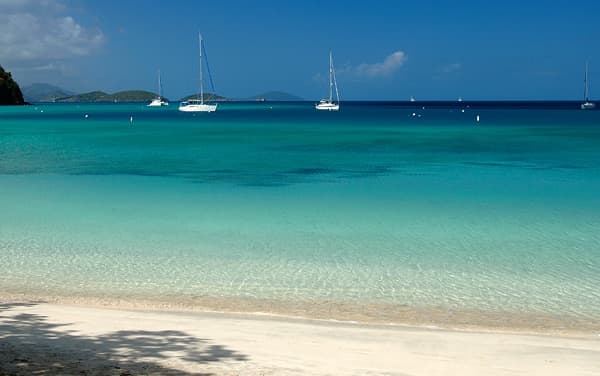 Cruise to the Caribbean for tropical weather and splendid beach-side excursions.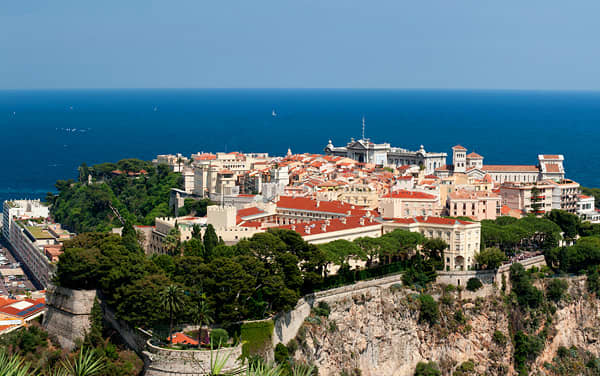 Fine wine, intricate arts and music, and cultural enrichment worth a thousand vacations: that's what you'll find on a cruise to Europe.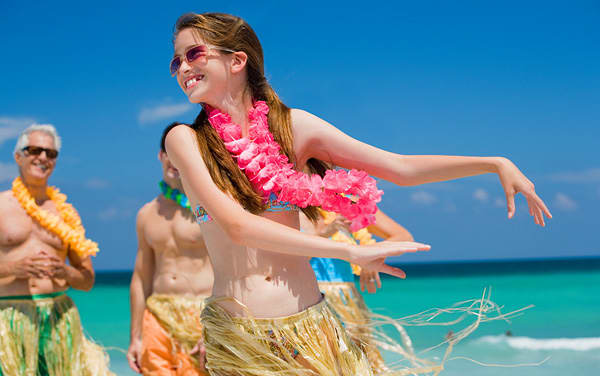 Volcano crater golf, dolphin encounters, helicopter tours and so much more—cruise to Hawaii.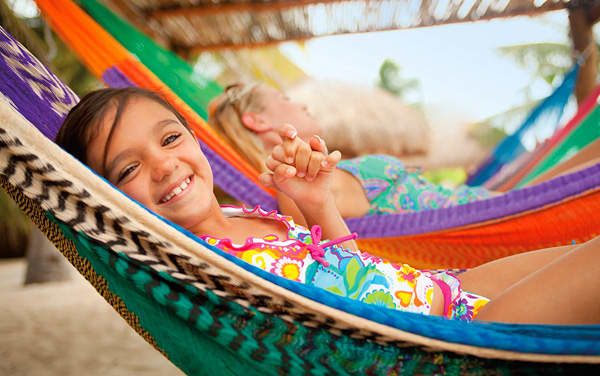 Mexican Riviera
Cruise to Mexico, and discover a culturally rich region with everything from dune buggies to soothing string music.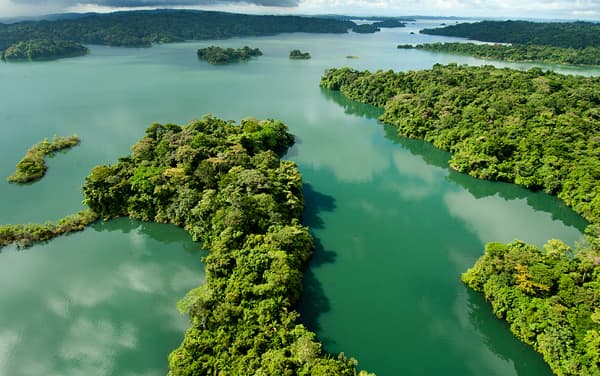 Panama Canal
Mankind's finest accomplishment sits among intriguing culture and natural splendor—cruise to the Panama Canal.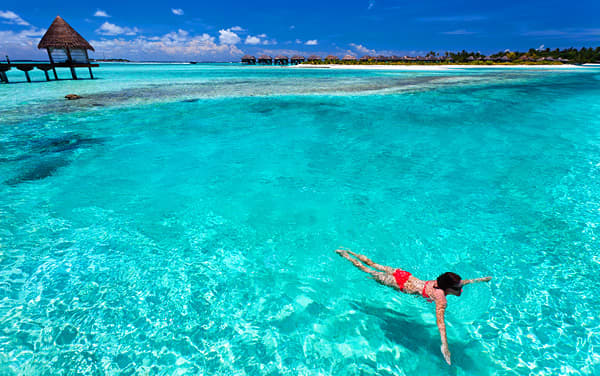 South Pacific / Tahiti
Exotic, sunny days filled with local culture and fine beaches are in your future with a Pacific Islands cruise.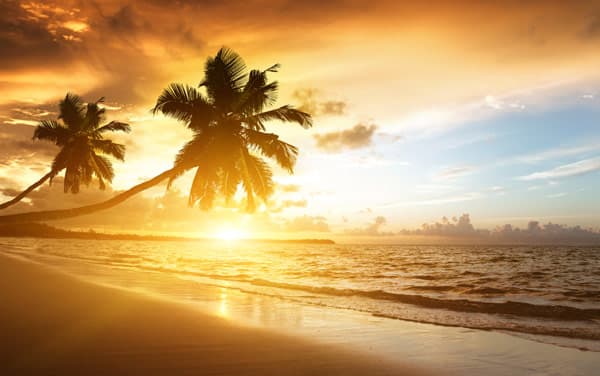 Transpacific
Have the time of your life with fun shows, waterslides, great food and more on your Transpacific cruise with Carnival Cruise Line.
Carnival Cruise Line Departure Ports
Carnival has ships home ported in cities across the U.S. making sure you're never more than a car ride away from embarking on an unforgettable vacation. You can find Carnival ships in Charleston, New York, Long Beach and New Orleans. Ready to sail, call The Cruise Web to start your trip today!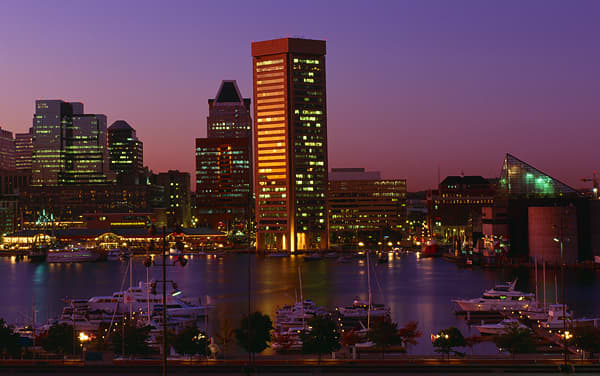 Explore Baltimore's rich history and culture as you visit the local neighborhoods which are home to important world changing events.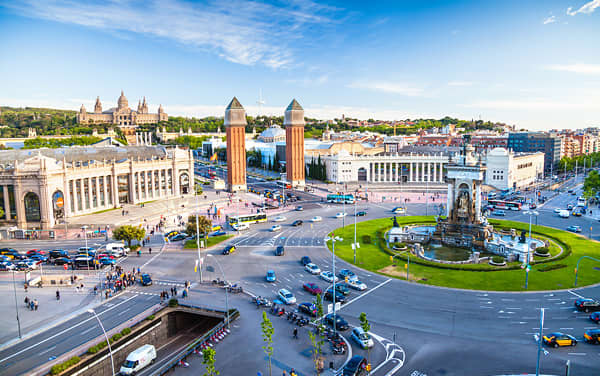 Discover imaginative architecture, impressive Spanish dishes and beautiful excursions into nature when you cruise to Barcelona, the capital of Catalonia.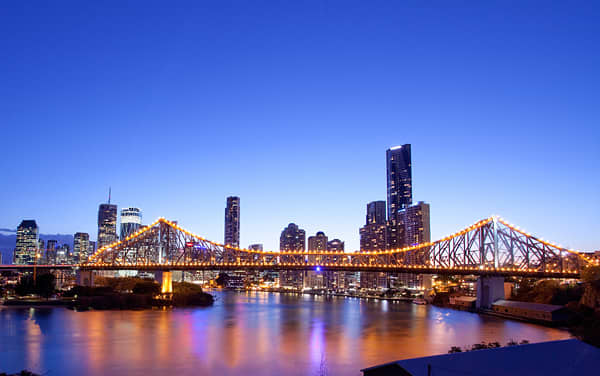 Brisbane, Australia
Brisbane with its lazy subtropical aura is quickly becoming one of Australia's most popular cruise destinations.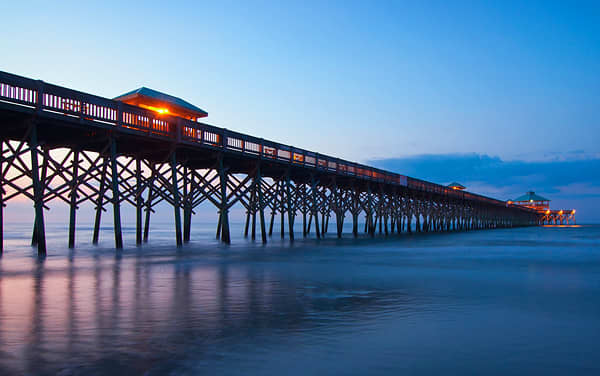 Charleston, South Carolina
Charleston, South Carolina is known for its southern charm, historic buildings and beautiful beaches.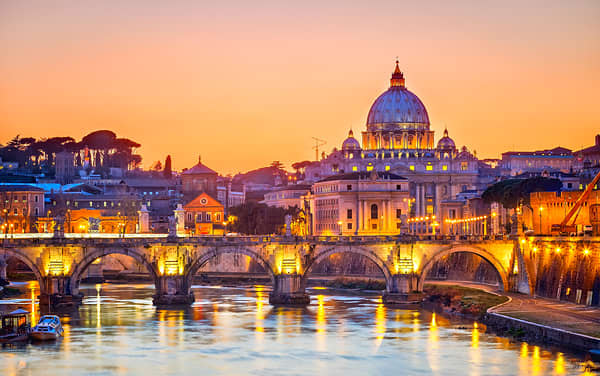 A cruise to Civitavecchia is a chance for you to hop a quick train to Rome and explore the enormous history through ruins, galleries and The Vatican museums.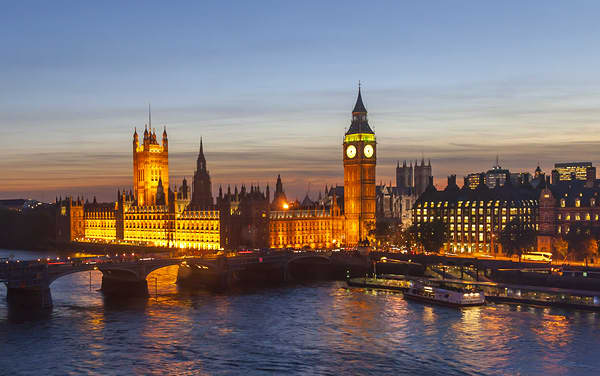 Dover (London), England
Dover, with its striking white cliffs, is one of the most popular gateways to England. Take in the area's natural beauty or head to nearby London to see more of England's most popular attractions.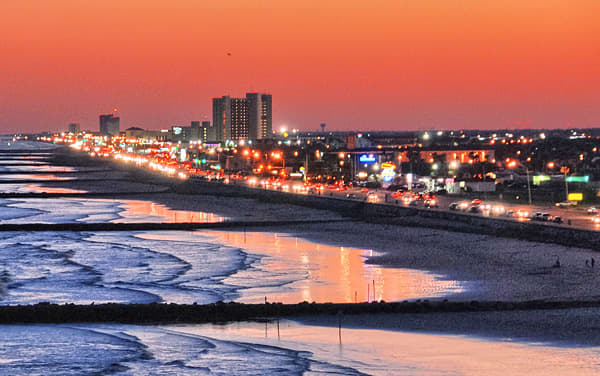 Galveston, Texas
Indulge in the local flavor with fresh Gulf shrimp, Galveston Bay oysters and pristine Gulf coast beaches as you relax in southern comfort in Galveston, Texas.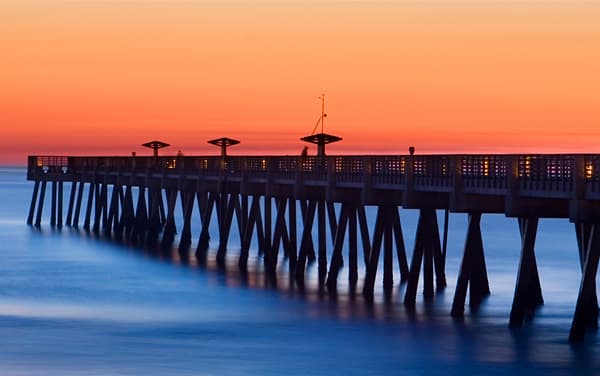 Jacksonville, Florida
When in Jacksonville, expect diverse itineraries, award-winning ships and top-notch excursions. Favorites include trips to the beach and museums, or just cruise the downtown on your tropical adventure.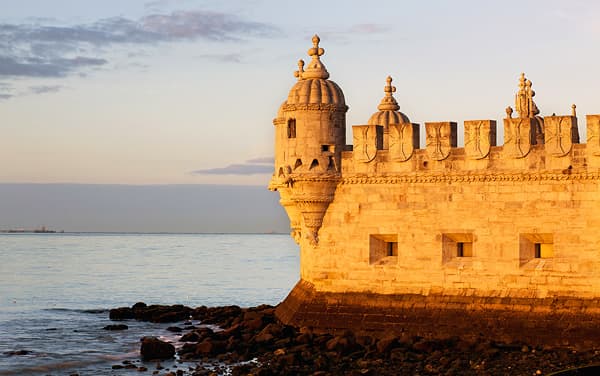 Lisbon, Portugal
Lisbon has deep cultural roots that are exposed through ruins and museum artifacts. Cruise to Lisbon and discover the culture and history of Portugal in its capital city.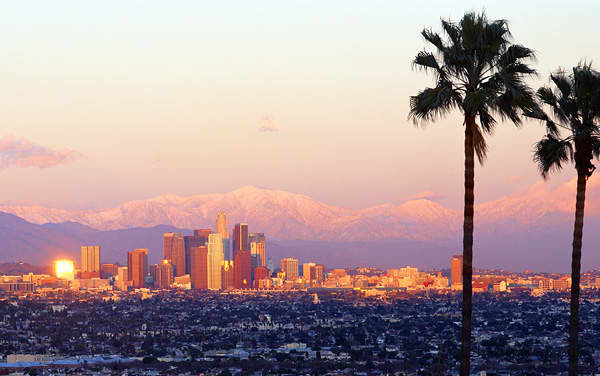 The possibilities are endless when cruising to or from the City of Angels. Let your inner rock star shine as you explore the many wonders of Los Angeles, California.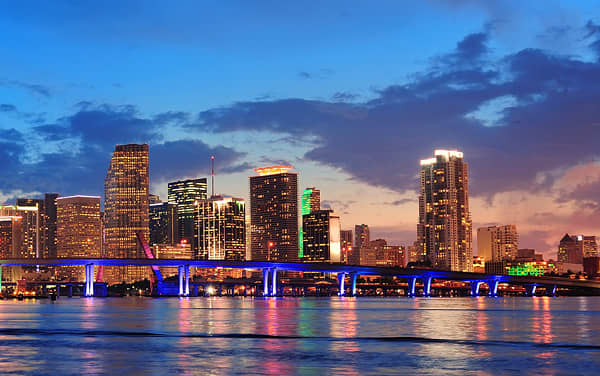 In Miami, you'll enjoy a small taste of the tropical weather many of you will experience during your cruise, and you'll see why Miami is one of the most popular places to live in America.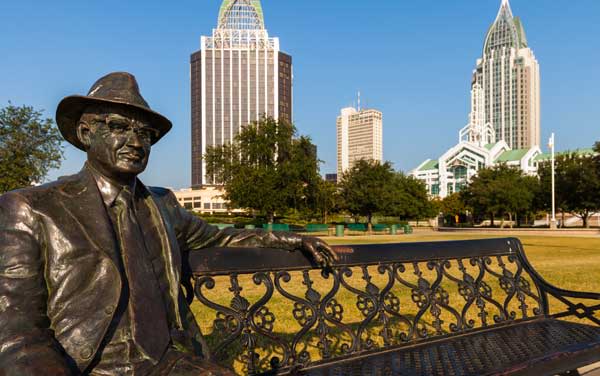 Mobile, Alabama
Located on the Gulf Coast of the United States and known as the 12th largest port in the country, the cruise port of Mobile Alabama is definitely one for history buffs.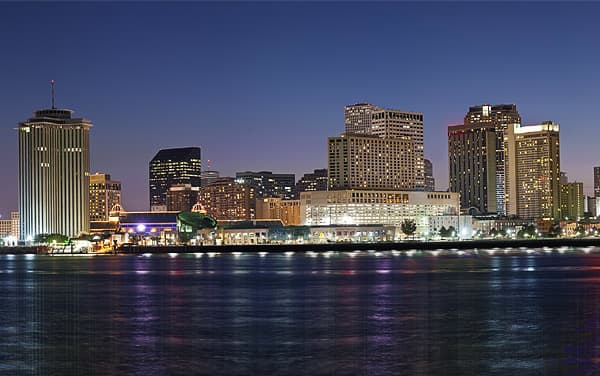 New Orleans, Louisiana
The Big Easy is one of the world's most fascinating cities and a melting pot of culture, food and music.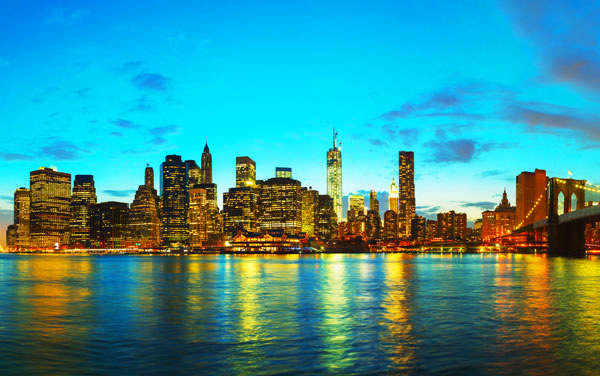 Take in the incredible art scene of New York City, expand your cultural horizons in the city's diverse neighborhoods and marvel at the architectural wonders.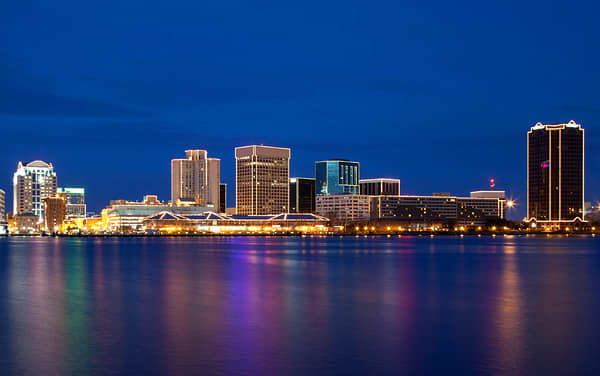 Norfolk, Virginia
Norfolk is a quaint historically nautical town situated at the mouth of the Chesapeake Bay, leading to the Atlantic Ocean and many wonderful cruise destinations.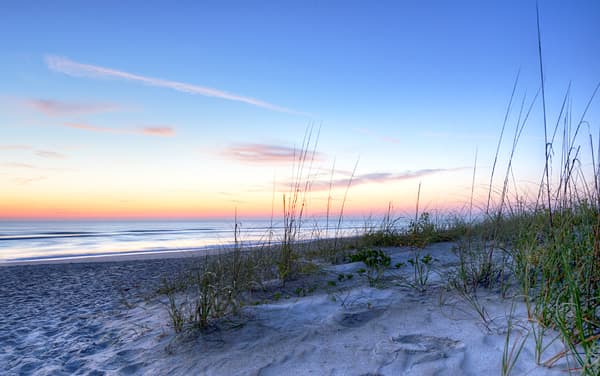 The seafood is fresh, the sun is shining and there's a whole lot to do, so get out there and explore the city before, during and after your cruise from Port Canaveral, Florida.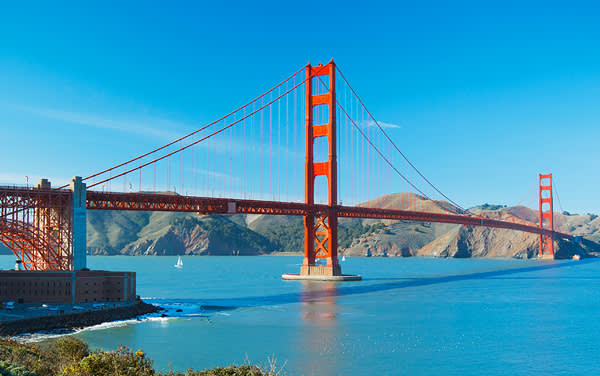 On a cruise from San Francisco you can experience all that the 'City by the Bay' has to offer, from its artistic, forward-looking culture to the beautiful coastline.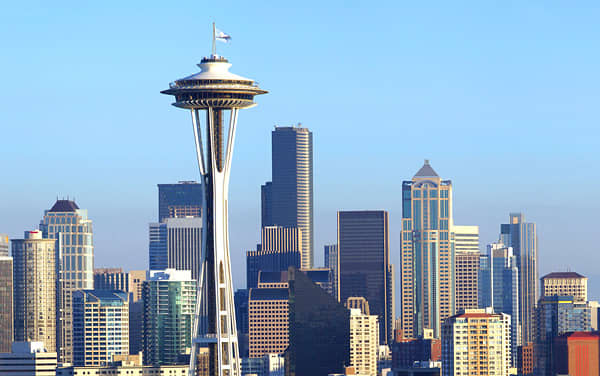 Known as The Emerald City, Seattle is a beautiful, luscious city with incredible views of the Cascade Mountains and Elliott Bay. The city is full of activities for both water lovers and outdoor enthusiasts.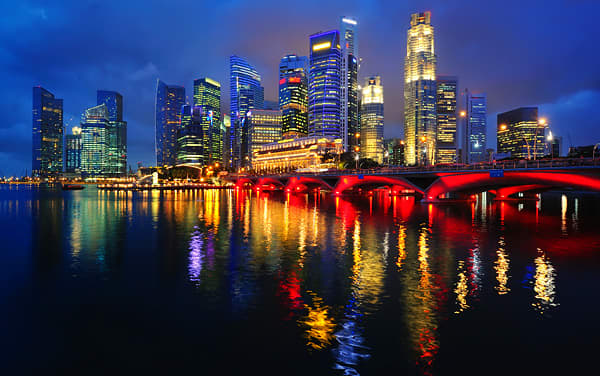 Singapore, Singapore
Southeast Asia's most modern city, Singapore, also contains a lot of history and treasures from the past, along with a perfect tropical climate – all making Singapore a wonderful destination year round.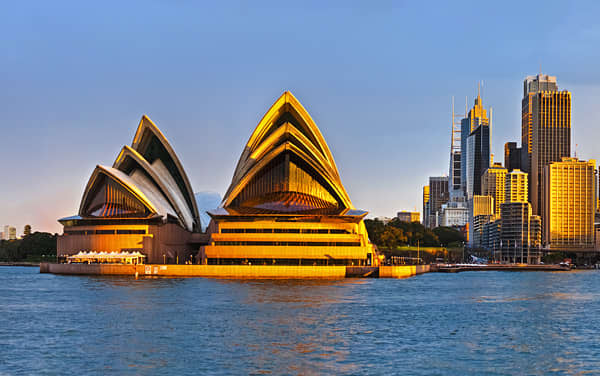 The near perfect days, beautiful scenery, pristine beaches and sparkling water offer the perfect backdrop for any dream adventure in Sydney, Australia.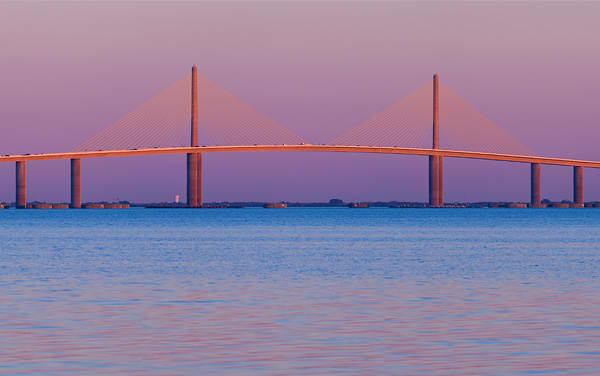 Tampa, Florida
Whether it's a trip to the historical streets of Ybor, a day in the Florida Aquarium or a nice Cuban-infused meal, your time in Tampa will make you consider a longer stay.
Carnival Cruise Line Ships
Carnival Cruise Lines has over 20 cruise ships, but all are based on one thing: fun. Each ship is filled with exciting activities, amusing entertainment for all ages and unique dining experiences. There are staterooms for any type of traveler, whether it's a family of four or a newlywed couple. Staples of Carnival Cruise Lines' ships include: sport areas, nighttime clubs and a kids program - a chance for young cruisers to connect with their peers. Each ship is different.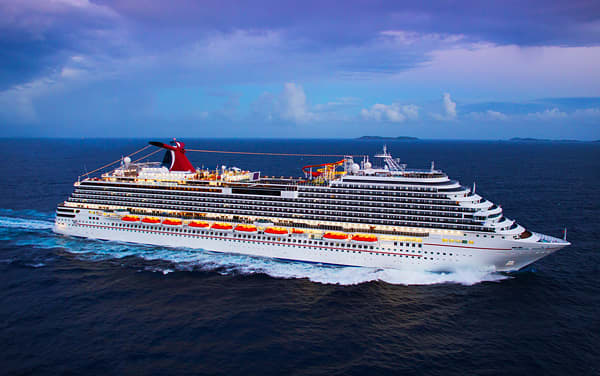 Carnival Breeze
Passenger Capacity: 3,690 (double occupancy)
Year Built: 2012
Last Refurbished: 2019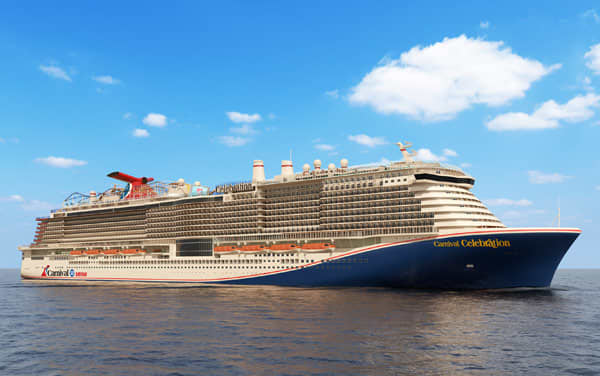 Carnival Celebration
Passenger Capacity: 5,374 (double occupancy)
Year Built: 2022
Last Refurbished: N/A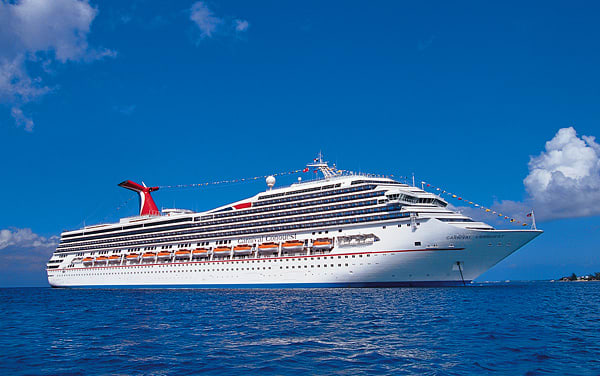 Carnival Conquest
Passenger Capacity: 2,980 (double occupancy)
Year Built: 2002
Last Refurbished: 2022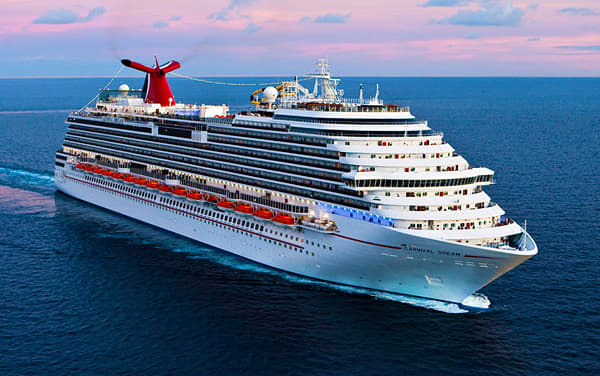 Carnival Dream
Passenger Capacity: 3,646 (double occupancy)
Year Built: 2009
Last Refurbished: 2017
Carnival Elation
Passenger Capacity: 2,190 (double occupancy)
Year Built: 1998
Last Refurbished: 2023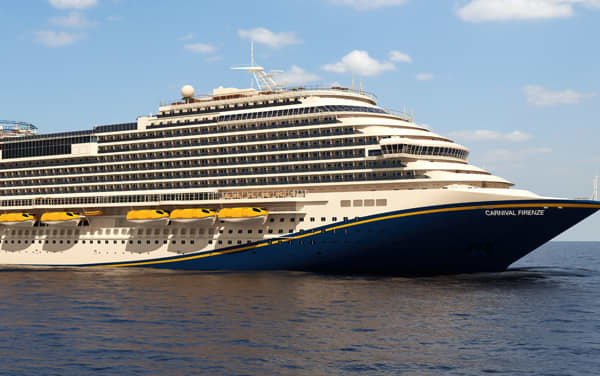 Carnival Firenze
Passenger Capacity: 4,126 (double occupancy)
Year Built: 2015
Last Refurbished: 2024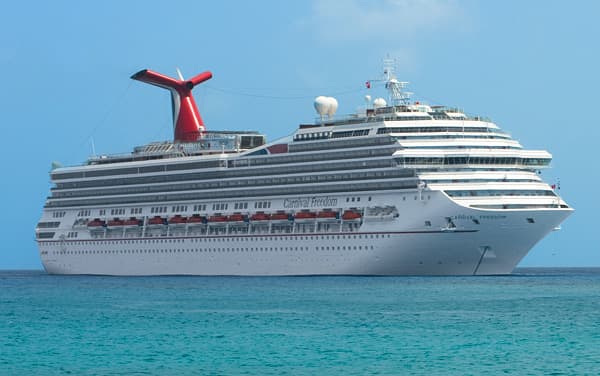 Carnival Freedom
Passenger Capacity: 2,980 (double occupancy)
Year Built: 2007
Last Refurbished: 2019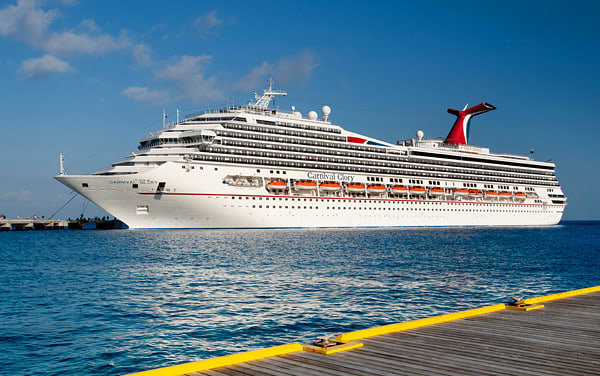 Carnival Glory
Passenger Capacity: 2,980 (double occupancy)
Year Built: 2003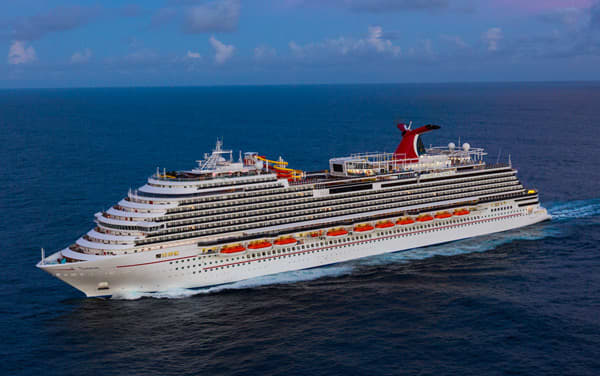 Carnival Horizon
Passenger Capacity: 3,960 (double occupancy)
Year Built: 2018
Last Refurbished: 2022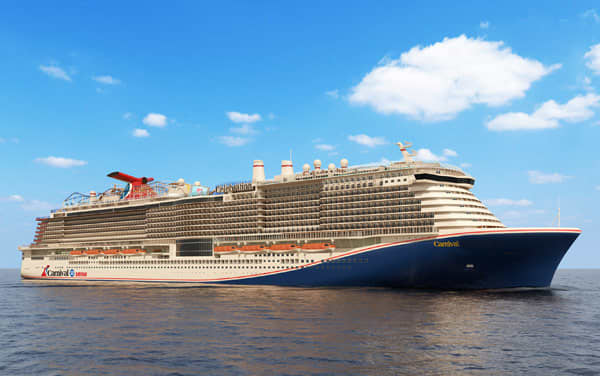 Carnival Jubilee
Passenger Capacity: 5,374 (double occupancy)
Year Built: 2023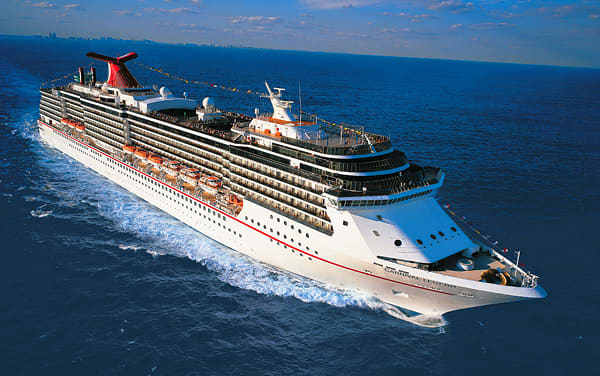 Carnival Legend
Passenger Capacity: 2,124 (double occupancy)
Last Refurbished: 2021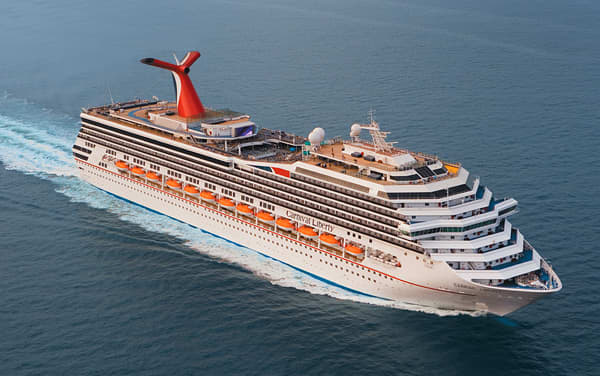 Carnival Liberty
Passenger Capacity: 2,974 (double occupancy)
Year Built: 2005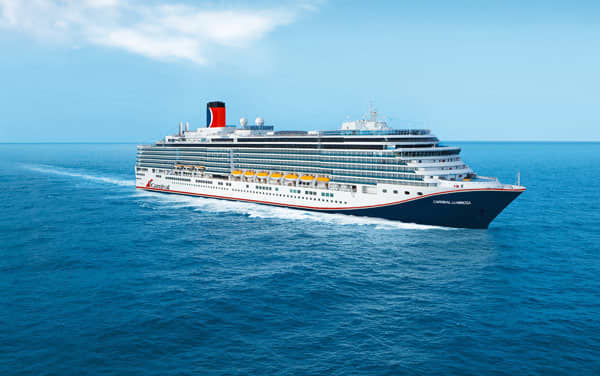 Carnival Luminosa
Passenger Capacity: 2,876 (double occupancy)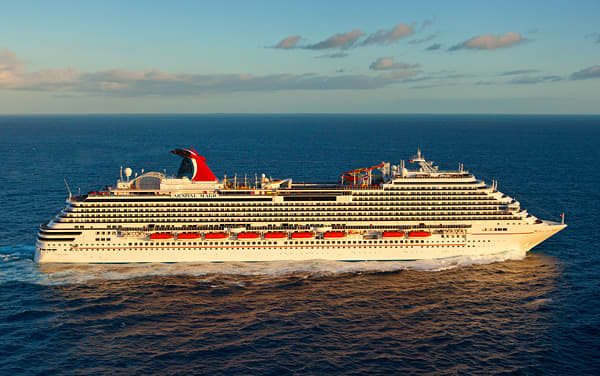 Carnival Magic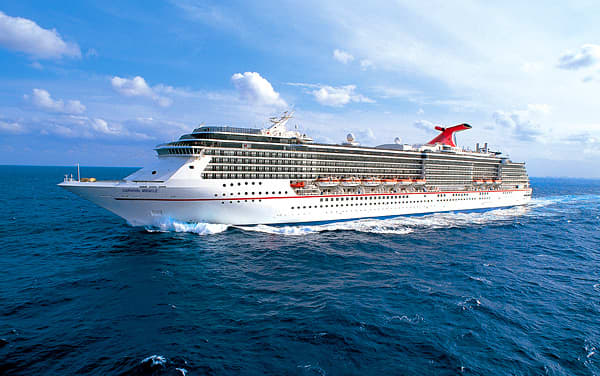 Carnival Miracle
Carnival Panorama
Passenger Capacity: 4,008 (double occupancy)
Year Built: 2019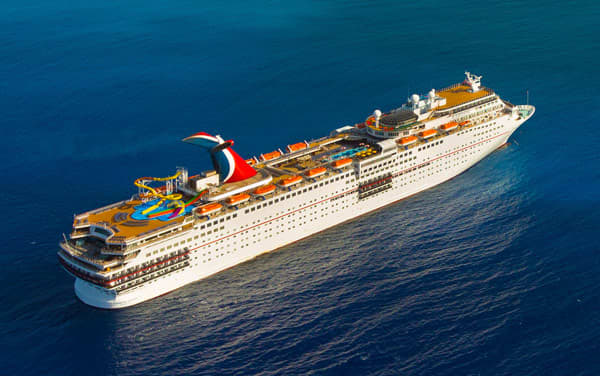 Carnival Paradise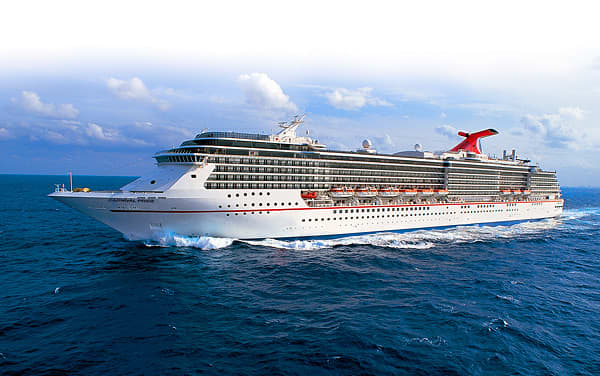 Carnival Pride
Passenger Capacity: 2,134 (double occupancy)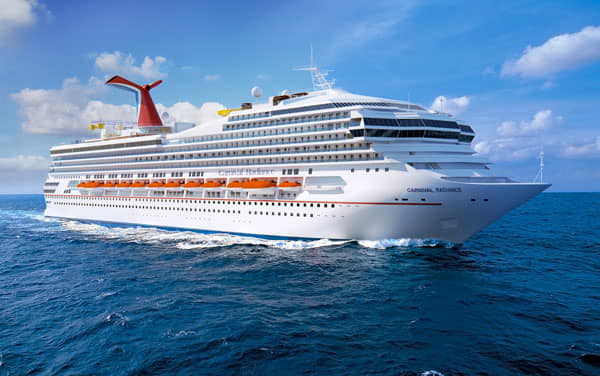 Carnival Radiance
Passenger Capacity: 2,984 (double occupancy)
Year Built: 2000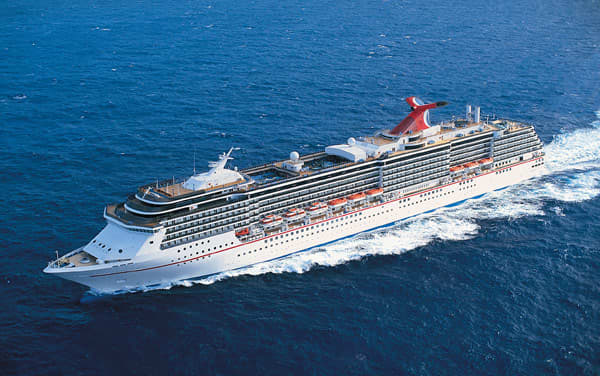 Carnival Spirit
Passenger Capacity: 2,124 (double occupancy)
Year Built: 2001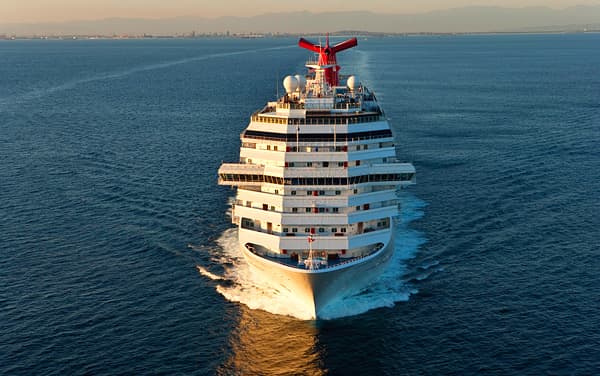 Carnival Splendor
Passenger Capacity: 3,012 (double occupancy)
Year Built: 2008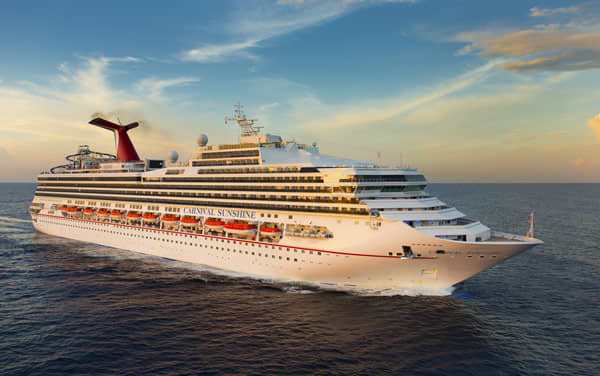 Carnival Sunrise
Passenger Capacity: 2,984 (double occupancy)
Year Built: 1999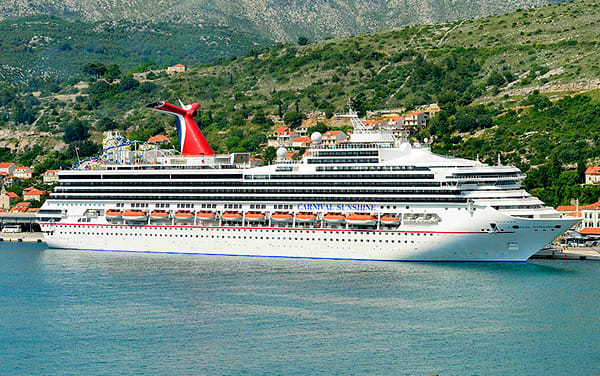 Carnival Sunshine
Passenger Capacity: 3,002 (double occupancy)
Year Built: 1996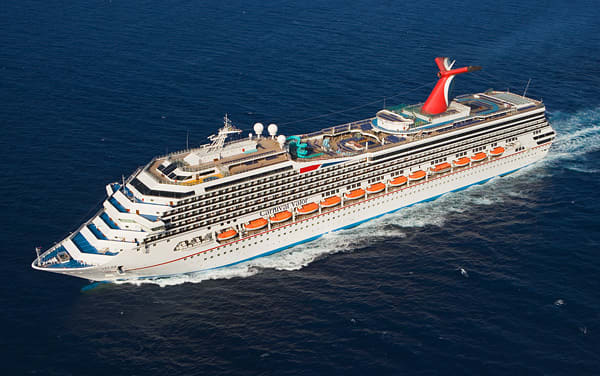 Carnival Valor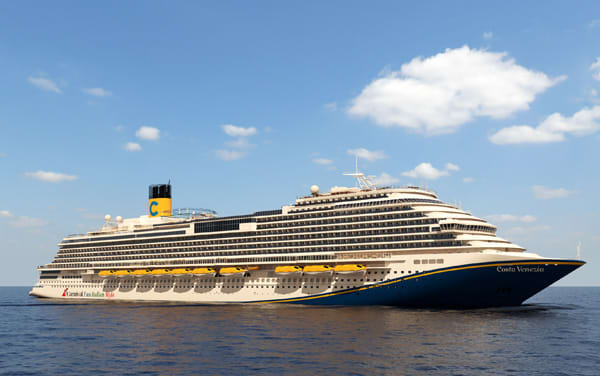 Carnival Venezia
Passenger Capacity: 4,082 (double occupancy)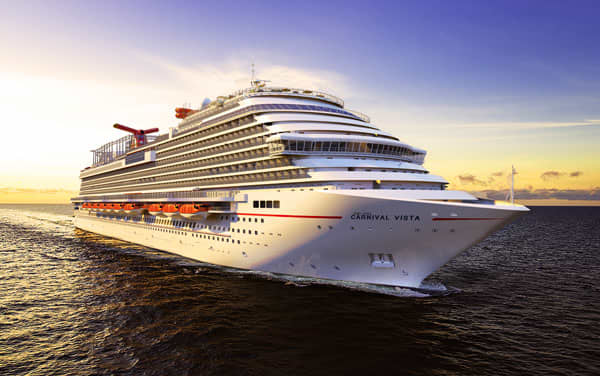 Carnival Vista
Passenger Capacity: 3,934 (double occupancy)
Year Built: 2016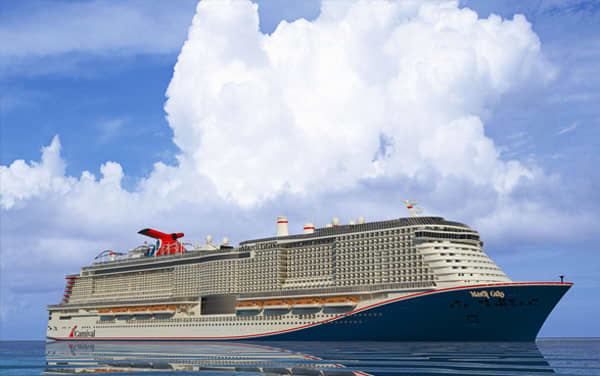 Passenger Capacity: 5,282 (double occupancy)
Year Built: 2020
Photo Gallery for Carnival Cruise Line Cruises
Imagine the fun that's waiting for you on a Carnival Cruise. The drinks, the games, the sights and the sun! Take a look at this photo gallery to help you envision your perfect vacation.

Guests enjoying a horseback riding adventure

Carnival Fantasy waterworks

Carnival Splendor sea side theater

Carnival Miracle Sports Deck

Carnival Sensation resort pool

Carnival Magic ropes course

Carnival Breeze Red Frog pool bar

Carnival Fantasy promenade

Carnival Liberty Golden Olympic restaurant

Carnival Steakhouse specialty dining

Thalossotherapy Spa

Carnival Pride Grand Suite Stateroom

Carnival Cloud9 Balcony stateroom

Isle of Pines, New Caledonia

Learn how to Hula in Hawaii

Dolphin interaction excursion

Boogie boarding in the Caribbean

Skagway, Alaska

Tracy Arm Fjord, Alaska

Tuscany, Italy landscape

Xunantunich mayan ruins, Belize

We Make Vacation Planning Easy
With an overwhelming world of choices, we understand you may need some personal assistance to plan your perfect vacation. From finding the right destination to choosing the best departure date, we're here to help. Plus, our experienced travel consultants have access to exclusive vacation deals to make sure you get the best value for your time and money.
Expert guidance. No booking fees.
Find a cruise.
All Cruise Types
Popular Cruises
Luxury Cruises
Vacation Deals
Destinations & ports.
Cruise Lines
Popular Cruise Lines
Luxury Cruise Lines
River Cruise Lines
All Cruise Lines
All About Cruising
Already Booked

Follow our social media and blog for the latest cruise and travel news, including our best vacation deals.
Carnival Newsroom
Carnival jubilee successfully completes sea trials ahead of debut in galveston, texas.
Carnival Cruise Line's newest ship, Carnival Jubilee , has successfully completed its first full round of sea trials. Now, she's one more milestone closer to her monumental debut in Galveston, Tex. on Dec. 23.
Carnival Jubilee's sea trials successfully completed on Nov. 14. The trials were led by a full contingent of officers, technicians and engineers on board who thoroughly tested the ship's technical, mechanical and navigational systems.
"Our all-new Carnival Jubilee performed extremely well through each test we put her through this past week. Now shortly, we'll start cruising and our team is prepared to welcome our guests from Galveston onto this beautiful new ship," Captain Andrea Catalani said.
Carnival Jubilee is the first Carnival ship to be built in Germany. She will officially join the fleet when she is delivered to Carnival by shipbuilder Meyer Werft in Papenburg on Dec. 4. The ship proudly displays a Texas star on the bow of the ship to pay tribute to Jubilee's homeport of Galveston. The ship will feature unique concepts in sea-themed zones that will delight guests with delicious food and beverage options, such as the Dr.Inks, Ph.D Bar. Technology and other design elements will transport guests from a sunny pier-like "boardwalk" to an adventurous ocean-floor promenade.
The cruise line's third ship to be powered by a Liquefied Natural Gas propulsion system, Carnival Jubilee also features other stunning innovations – including top-deck rollercoaster BOLT: The Ultimate Seacoaster , and guest-favorites like Guy's Pig & Anchor Smokehouse , and Shaquille O'Neal's Big Chicken restaurant.
Carnival Jubilee will sail year-round to popular Caribbean destinations, including Cozumel and Costa Maya, Mexico, as well as Mahogany Bay (Roatan). To see all available sailings on Carnival Jubilee, click here .
For additional information on Carnival Cruise Line and to book a cruise vacation on Carnival, call 1-800-CARNIVAL, visit http://www.carnival.com , or contact your favorite travel advisor or online travel site.
Carnival Magic
Courtesy of Carnival Cruise Line
Find a Cruise on Carnival Magic
with a cruise advisor
Traveler Reviews
A ship's traveler rating is provided under license by Cruiseline.com , which manages one of the largest databases of cruise reviews and ratings by travelers. A total of 3539 guests have reviewed Carnival Magic , giving it a rating of 4.1 on a scale of 1-5.
Cruiseline Travel Rating:
Reviews by traveler type, most recent reviews.
Made Magic Memories!??????????
Nov 19th, 2023
Due to Covid, we haven't cruised since 2020. We had a great time! Met great people and can't wait till February to do it again!????????????
Traveler Type
Had a great time.
Nov 16th, 2023
Had great time other than a water leak in our hallway. Not a big one but none the less some work needs to be done next time in drydock.
Wonderful Cruise
Not my favorite ship. It's old and need work. Our carpet was wet and it had to be cleaned up and loud fan placed in our cabin to dry it out.
Family (older children)
4-6 cruises
Magic Caribbean cruise
Nov 15th, 2023
All in all, a fun time. We just aren't fans of smaller ships.
magic cruise
Nov 14th, 2023
Staff is above amazing. They are knowledgeable and helpful at every encounter. We got to know some pretty well cause we would see them in the same section at the same time.
Family (young children)
Nov 13th, 2023
Overall one of the best cruises we have been on. Service was outstanding. We have cruised Carnival for over 20 years
Nice ship but needs major work
Nov 9th, 2023
Inspite of cosmetic issues a brief power failure and soot discharge at Grand Turk into the water it still was an enjoyable cruise. I was also on the ship June 2023 and dramatic negative change in ships condition.
Singles/Friends
another great cruise in the books
Nov 4th, 2023
traveled with a friend that hasn't sailed on carnival in about 15 years and has sailed rcl 4-5 times... she told me, she's never going back to rcl. to say she had a great time is an understatement and she already booked us on another one for April
Siblings Cruise
Oct 31st, 2023
The Magic is a great ship. Had I good time with my siblings on our first cruise together.
Large Group
Great until the end
Oct 25th, 2023
This was my first cruise and our twenty year anniversary. At this time I really am hesitant to take another cruise do to my concerns over safety.
1 cruise (first)
Disclaimers about ship ratings: A ship's Health Rating is based on vessel inspection scores published by the Centers for Disease Control and Prevention (CDC). If a ship did not receive a CDC score within 22 months prior to the calculation of its Overall Rating, its Health Rating appears as N/A; in such a case, the ship's Overall Rating is calculated using the average Health Rating of all CDC-rated ships within the cruise line. All ship Traveler Ratings are based on ratings provided under license by Cruiseline.com.
You Might Also Like
Carnival Valor
Carnival Liberty
If you make a purchase from our site, we may earn a commission. This does not affect the quality or independence of our editorial content.
Frequently Asked Questions
CruiseMapper
Cruise Ports
Russia Rivers Cruise Ports
Moscow (Russia)
Cruise port schedule, live map, terminals, news.
Region Russia Rivers
Local Time 2023-11-19 12:55
Moscow is a Volga River cruise port, Russia's capital and largest city (population over 12,2 million, metro 17 million). Moscow City covers a total area of approx 2610 km 2 (970 mi2). By population, the city is ranked the world's 14th largest. Moscow is one of the Russian Federation's all 3 federal cities - together with St Petersburg and Sevastopol .
Being Russian Federation's capital, Moscow is a major economic, political, scientific and cultural center, as well as Europe's biggest city.
According to Forbes 2013, Moscow has been ranked as the 9th most expensive city in the world by Mercer and has one of the largest urban economies, being ranked as an alpha global city according to Globalization and World Cities Research Network. It is also one of the fastest-growing tourist destinations in the world according to MasterCard Global Destination Cities Index. Moscow is the northernmost and the coldest megacity and metropolis on the Earth. It's home to Ostankino Tower, the tallest free-standing European structure; the Federation Tower, the tallest European skyscraper; and the Moscow International Business Center.
Moscow is situated on Moskva River in the Central Federal District of European Russia, which makes it the most populated inland city in the world. Moscow city is well known for architecture, particularly its historic buildings like Saint Basil's Cathedral. With over 40% of its territory covered by greenery, it's one of the greenest capitals and major cities in Europe and the world. Moscow is the seat of power of the Russian Government, being the site of Moscow Kremlin, a medieval city-fortress that is now the residence of the President of Russia. Moscow Kremlin and Red Square are among the several World Heritage Sites in the city.
Moscow has 2 passenger terminals, North River Terminal (Rechnoy vokzal) and South River Terminal. The regular ship routes and cruises along Moskva and Oka rivers are used mostly for entertainment. North River Terminal (1937-built) is currently the main hub for long-range routes along the river. There are 3 freight ports that serve Moscow.
In late-July 2021 the city announced plans to incorporate a fleet (unspecified number) of fully electric passenger ferries into its public transportation network from summer 2022, the goal being to reduce the dependence on cars.
The boats are designed with length ~22 m (72 ft), passenger capacity 42, modern amenities (Wi-Fi, USB charging points, tables for working commuters), spaces for storing scooters and bicycles.
Moscow Transport confirmed that two routes (with max daily capacity ~16,000 passengers) have already been mapped out.
Passengers will be able to pay via bank cards, the city's Troika card (smart card for travel by any public transportation) or biometric payment cards. Those with monthly/yearly public transit tickets will use the boats at no extra cost.
The new electric ferry service is up to 5 times faster (in comparison to other city public transports) and ~2 times faster than by car.
Moscow launches electric ferry service in 2022
Russia's capital city Moscow plans to incorporate a fleet of fully electric passenger ferries into its public transport network from summer 2022...
Vodohod's first Project PV300 river ship departs on maiden cruise
Project PV300 built by United Shipbuilding Corporation's Krasnoye Sormovo Shipyard (Sormovsky-Nizhny Novgorod, Russia) and recently delivered to...
Emerald Waterways opens bookings for 2021 Russian River Cruises
The premium brand Emerald Waterways opened bookings for its 2021 Russian river cruise season. Voyages will feature a newly chartered...
Vodohod's Mustay Karim cruise ship to be delivered by July 10
Russia's largest cruise company and tour agency Vodohod expects its newbuild cruise ship MS Mustai Karim (currently under construction at Nizhny...
2018 FIFA World Cup Games to Be Shown Aboard Princess Cruises Ships
Princess Cruises passengers sailing all over the world will spectate and cheer on their favourite teams during the single largest tournament of the...
Moscow - user reviews and comments
The Coast Guard called off the search for a Carnival cruise passenger who went overboard in the Gulf of Mexico
The Coast Guard suspended its search for a man who went overboard from a Carnival Glory cruise ship.
Tyler Barnett, 28, went overboard on Monday. The cruise line said he jumped.
His mother told Business Insider she believes Barnett slipped.
The US Coast Guard announced on Thursday that it called off its search for a man who went overboard from a Carnival Glory cruise in the Gulf of Mexico earlier this week.
In a press release, the Coast Guard said that Carnival Cruise Lines reported 28-year-old Tyler Barnett missing to the USCG around 12:40 p.m. on Monday. The Houma, Louisiana, resident went overboard about 30 miles off the coast of Southwest Pass, Louisiana, the statement continued.
According to its statement, the Coast Guard suspended its mission after searching 5,625 square miles, an area roughly the size of Connecticut.
The Coast Guard is searching an approximately 200-mile area for an unaccounted-for 28-year-old man from the Carnival Glory cruise ship. Full press release here https://t.co/Q85HafNX1H pic.twitter.com/gFaz92U0Ax — USCG Heartland (@USCGHeartland) November 14, 2023
According to the Coast Guard's statement, inclement weather made the search more difficult. Crews reportedly faced "8-foot to 12-foot seas, limited visibility, and gale force winds" while searching for Barnett.
"The Coast Guard launched multiple search and rescue assets as soon as we were notified of a missing passenger from the Carnival Glory," Lieutenant Commander Sean DiGeorge, the search and rescue mission coordinator, said in the statement.
"Our crews battled severe weather conditions for multiple days and made every effort to find Mr. Barnett. Suspending an active search is never a decision we make lightly, and we offer our most sincere condolences to Mr. Barnett's family and friends."
As Business Insider previously reported , surveillance footage viewed by the ship's security team appeared to show Barnett jumping from Deck 4 after midnight on Monday.
"He can be seen climbing on a lifeboat and jumping from there," a company spokesperson said in an update issued Tuesday.
Barnett's mother, Elisha Reid, told BI she doesn't believe he jumped, and after reviewing security footage, she thinks he slipped.
"They hit a wave and he went down off the lifeboat," she said. "Tyler was my only son, my firstborn. He was my everything in life! He was the air I breathed. He was the beat of my heart. I feel as if my heart no longer beats."
Barnett, who had two twin girls, isn't the first cruise passenger to go overboard this year.
Since January, at least nine other people have gone overboard . On Wednesday, just two days after Barnett's disappearance, the Coast Guard began its search for a 30-year-old who went overboard from an MSC cruise ship .
Earlier this month, a 41-year-old passenger fell overboard during the annual "Headbangers Boat," a heavy-metal-themed cruise to the Bahamas.
Carnival Cruise Line bans woman for life who tried to bring CBD gummies on board
Carnival has banned a 42-year-old woman for life after finding CBD gummies in her bag, she said.
She said the candies were advertised as a sleeping aid.
Now Melinda Van Veldhuizen has hired an attorney in an effort to be refunded for her family's fare.
A Texas woman said she was banned for life from Carnival cruises after security found CBD gummies in her luggage.
In August, Melinda Van Veldhuizen, 42, was preparing to set sail from Miami with her family when security searched her bag and discovered a pack of CBD gummies. In the following hours, Van Veldhuizen was held away from her family and ultimately denied the chance to board, Miami ABC affiliate WPLG earlier reported.
Later, Van Veldhuizen received a letter from Carnival Cruise Line informing her that she'd be prohibited from boarding any Carnival ships in the future — and any future bookings would be canceled, she told the station.
"This decision was based on your actions on the current cruise, which were a violation of the ship rules, interfered with the safety and/or enjoyment of other guests on the ship or caused harm to Carnival," the letter from Carnival Horizon Captain Rocco Lubrano reads. Business Insider obtained a copy of the letter.
Van Veldhuizen told local news that she bought the gummies because they were advertised as a sleep aid.
Carnival didn't immediately respond to a request for comment from Business Insider.
The cruise line responded to WPLG with a statement reiterating that CBD is prohibited from Carnival ships and said it's listed as a controlled substance by federal laws.
"We are not here to ascertain where our guests purchase CBD or what they intend to use it for once on board. Our responsibility is to follow federal guidelines and stop prohibited items from being brought on board our ships," a spokesperson told WPLG.
Daren Stabinski, an attorney hired by Van Veldhuizen, told the Washington Post that she was still being held responsible for the roughly $5,586 fare for her family of four. Business Insider also spoke to Stabinski, who verified the details of the situation.
Later, Carnival sent a follow-up letter offering to reimburse Van Veldhuizen for $1,665 for her own fare, but Veldhuizen's entire family decided not to board after she wasn't allowed to.
Stabinski's office is now working on a claim with Carnival in an effort to get a full refund. He said a lawsuit isn't out of the question.
CBD is short for cannabidiol. It's found in marijuana and can be derived from hemp or non-hemp plants, according to the Centers for Disease Control and Prevention.
Watch: The rise and fall of the cruise industry
Bahasa Indonesia
Slovenščina
Science & Tech
Russian Kitchen
Cruising the Moskva River: A short guide to boat trips in Russia's capital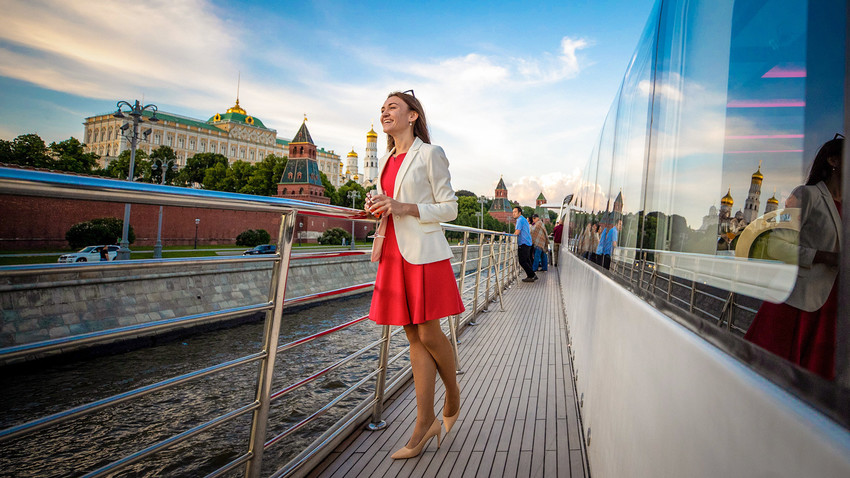 There's hardly a better way to absorb Moscow's atmosphere than on a ship sailing up and down the Moskva River. While complicated ticketing, loud music and chilling winds might dampen the anticipated fun, this checklist will help you to enjoy the scenic views and not fall into common tourist traps.
How to find the right boat?
There are plenty of boats and selecting the right one might be challenging. The size of the boat should be your main criteria.
Plenty of small boats cruise the Moskva River, and the most vivid one is this yellow Lay's-branded boat. Everyone who has ever visited Moscow probably has seen it.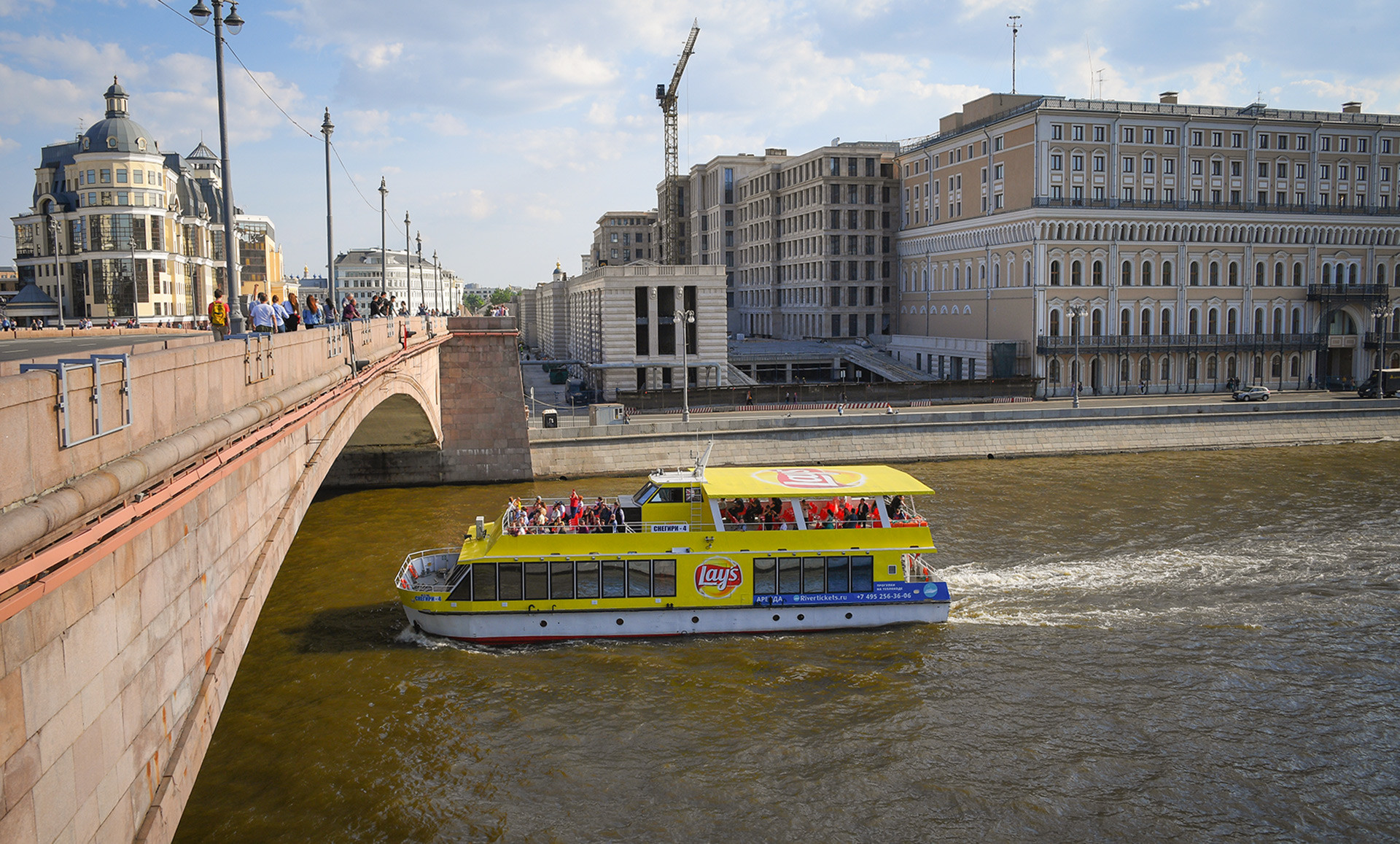 This option might leave a passenger disembarking partially deaf as the merciless Russian pop music blasts onboard. A free spirit, however, will find partying on such a vessel to be an unforgettable and authentic experience that's almost a metaphor for life in modern Russia: too loud, and sometimes too welcoming. Tickets start at $13 (800 rubles) per person.
Bigger boats offer smoother sailing and tend to attract foreign visitors because of their distinct Soviet aura. Indeed, many of the older vessels must have seen better days. They are still afloat, however, and getting aboard is a unique 'cultural' experience. Sometimes the crew might offer lunch or dinner to passengers, but this option must be purchased with the ticket. Here is one such option offering dinner for $24 (1,490 rubles).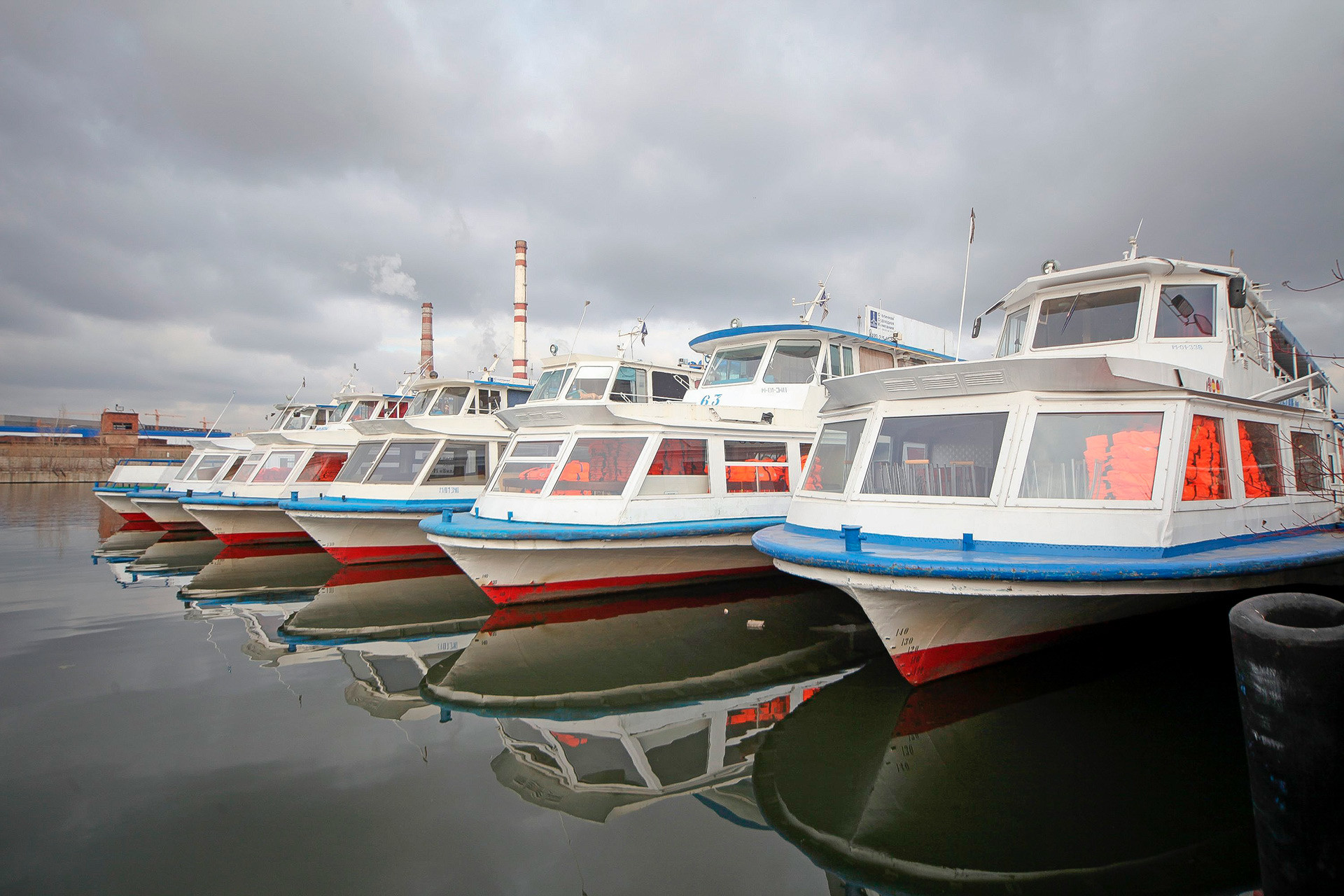 If you want to travel in style, consider Flotilla Radisson. These large, modern vessels are quite posh, with a cozy restaurant and an attentive crew at your service. Even though the selection of wines and food is modest, these vessels are still much better than other boats.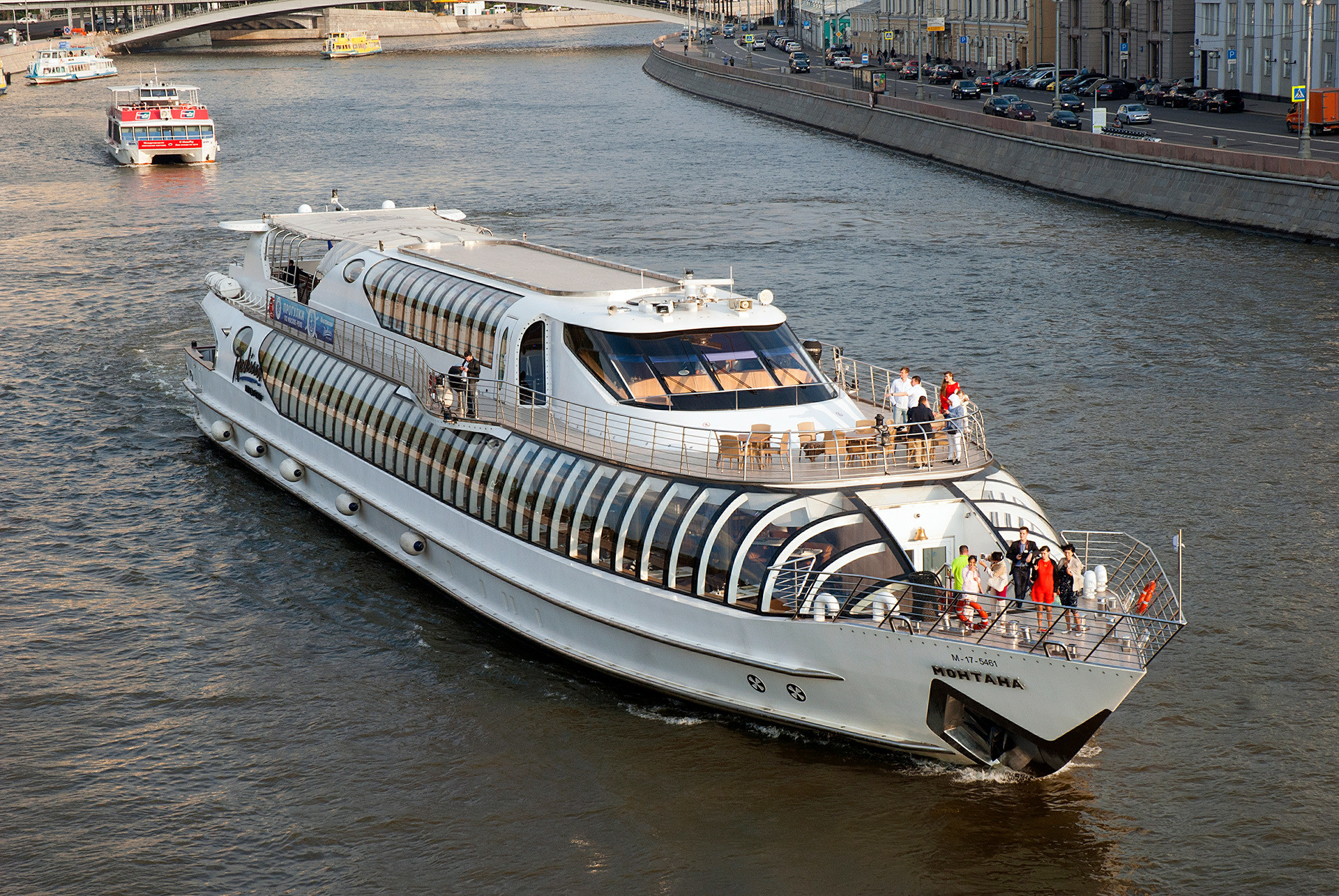 Surprisingly, the luxurious boats are priced rather modestly, and a single ticket goes for $17-$32 (1,100-2,000 rubles); also expect a reasonable restaurant bill on top.
How to buy tickets?
Women holding photos of ships promise huge discounts to "the young and beautiful," and give personal invitations for river tours. They sound and look nice, but there's a small catch: their ticket prices are usually more than those purchased online.
"We bought tickets from street hawkers for 900 rubles each, only to later discover that the other passengers bought their tickets twice as cheap!" wrote (in Russian) a disappointed Rostislav on a travel company website.
Nevertheless, buying from street hawkers has one considerable advantage: they personally escort you to the vessel so that you don't waste time looking for the boat on your own.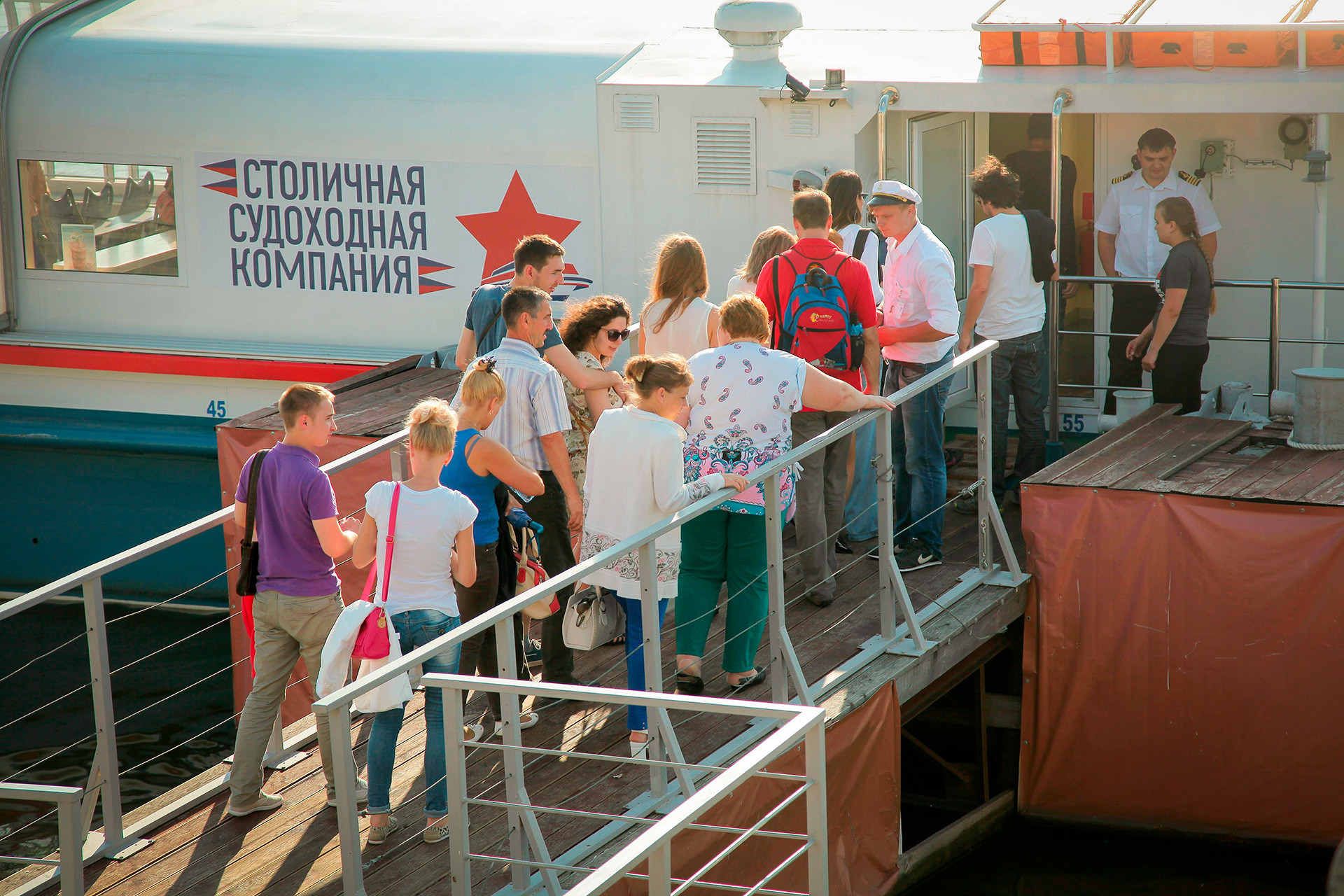 Prices start at $13 (800 rubles) for one ride, and for an additional $6.5 (400 rubles) you can purchase an unlimited number of tours on the same boat on any given day.
Flotilla Radisson has official ticket offices at Gorky Park and Hotel Ukraine, but they're often sold out.
Buying online is an option that might save some cash. Websites such as this offer considerable discounts for tickets sold online. On a busy Friday night an online purchase might be the only chance to get a ticket on a Flotilla Radisson boat.
This website (in Russian) offers multiple options for short river cruises in and around the city center, including offbeat options such as 'disco cruises' and 'children cruises.' This other website sells tickets online, but doesn't have an English version. The interface is intuitive, however.
Buying tickets online has its bad points, however. The most common is confusing which pier you should go to and missing your river tour.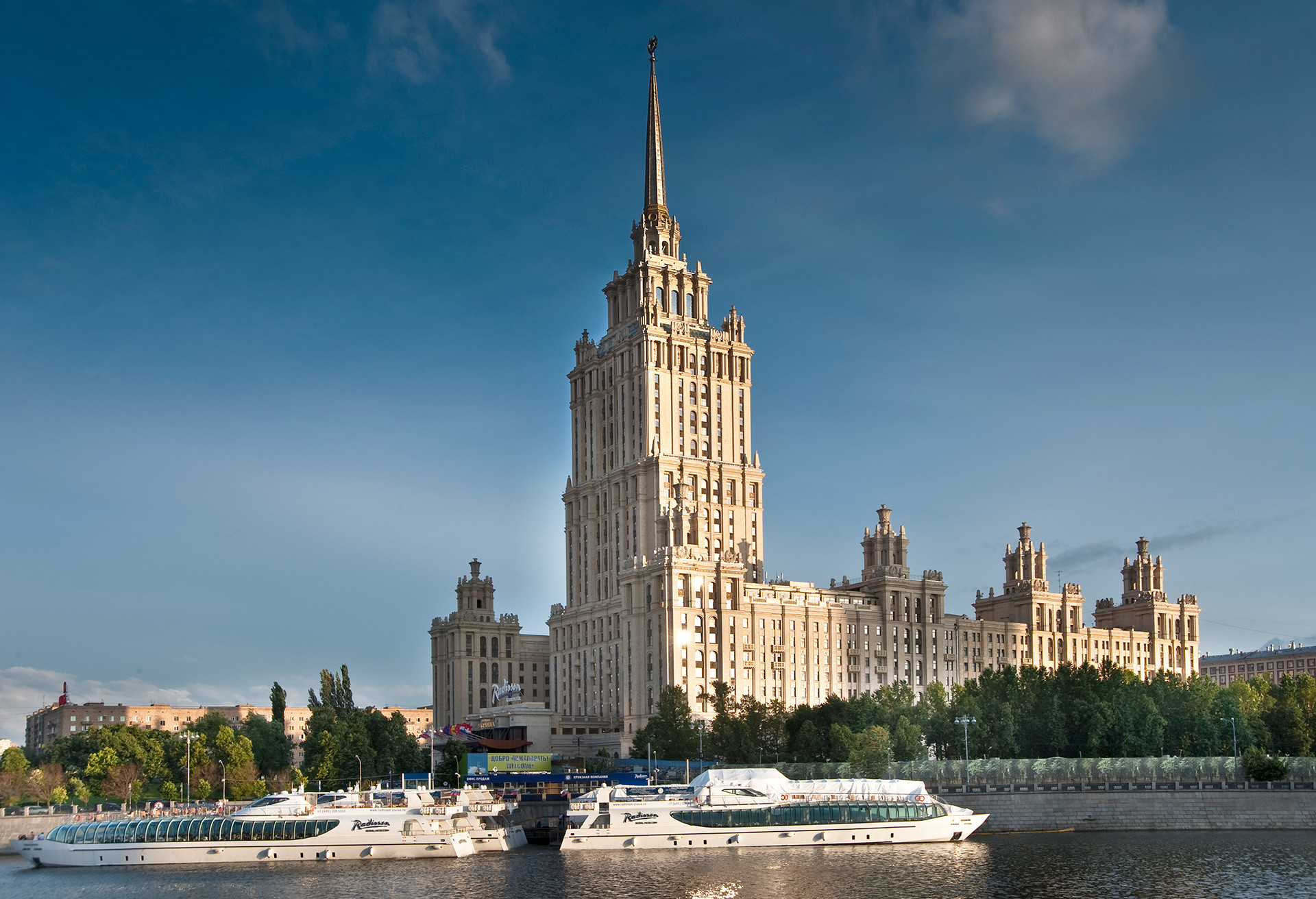 "I once bought tickets online to save with the discount that the website offered," said Igor Shvarkin from Moscow. "The pier was initially marked as 'Park Kultury,' but when I arrived it wasn't easy to find my boat because there were too many there. My guests had to walk a considerable distance before I finally found the vessel that accepted my tickets purchased online," said the man.
There are two main boarding piers in the city center: Hotel Ukraine and Park Kultury . Always take note of your particular berth when buying tickets online.
Where to sit onboard?
Even on a warm day, the headwind might be chilly for passengers on deck. Make sure you have warm clothes, or that the crew has blankets ready upon request.
The glass-encased hold makes the tour much more comfortable, but not at the expense of having an enjoyable experience.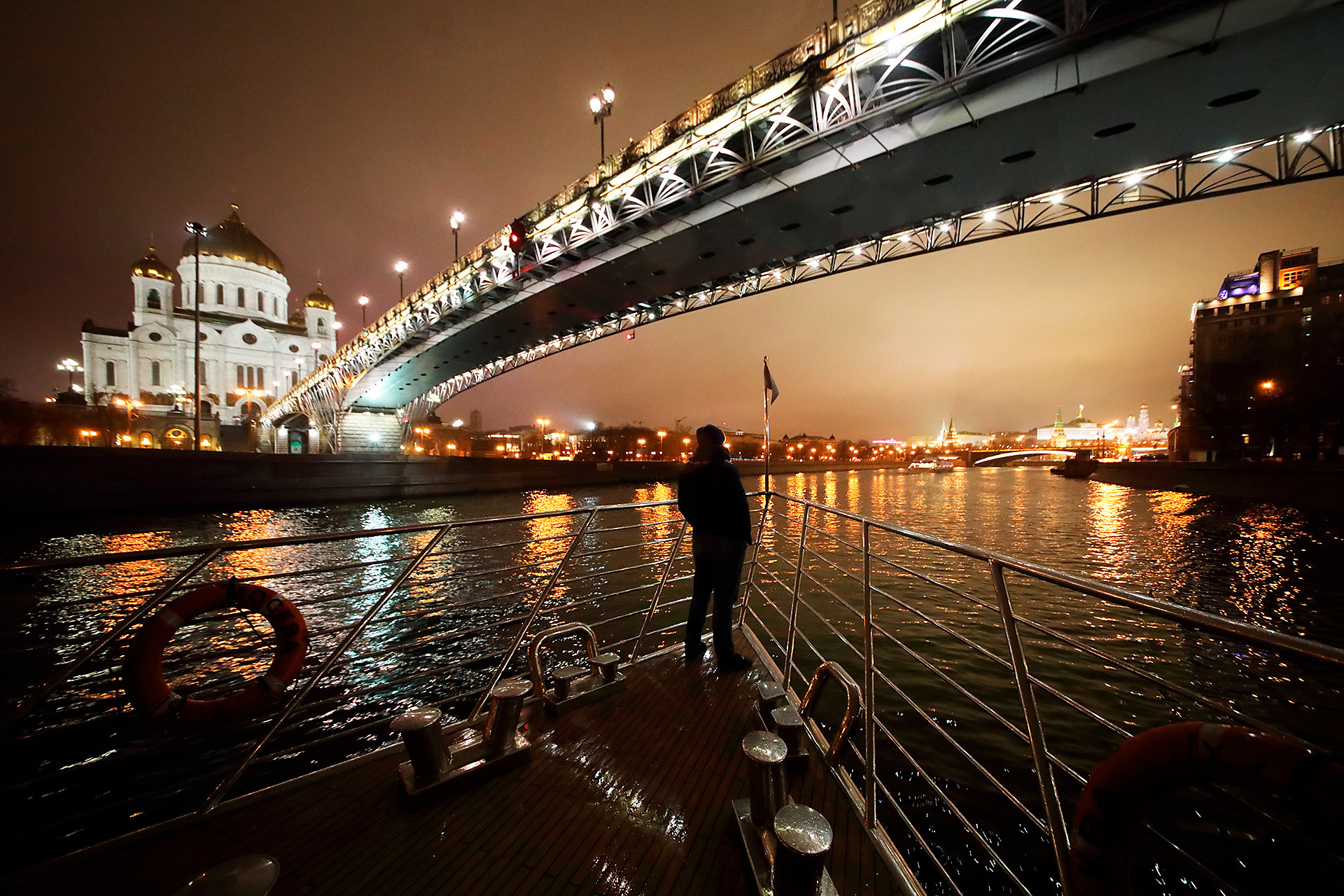 Getting off the boat requires preparation as well. Ideally, you should be able to disembark on any pier along the way. In reality, passengers never know where the boat's captain will make the next stop. Street hawkers often tell passengers in advance where they'll be able to disembark. If you buy tickets online then you'll have to research it yourself.
There's a chance that the captain won't make any stops at all and will take you back to where the tour began, which is the case with Flotilla Radisson. The safest option is to automatically expect that you'll return to the pier where you started.
If using any of Russia Beyond's content, partly or in full, always provide an active hyperlink to the original material.
to our newsletter!
Get the week's best stories straight to your inbox
What to do in Moscow City, if you're not mega-rich
Moscow after dusk: 10 places to drink, dance, and groove
5 things you must do in Moscow in 2018 between football matches (or without them)
Sandwiched between Moscow and St. Petersburg: How to spend a perfect weekend in Tver 
24 or 48 hours in Moscow: Where to go and what to do in 2019
This website uses cookies. Click here to find out more.
City Sightseeing Moscow Hop-On Hop-Off Bus Tour with Optional Cruise
Hop-on or hop-off at any of Moscow's main highlights
Views of Moscow from an open-top, double-decker bus
Learn about the city with recorded commentary
Visit Red Square, Alexander Gardens, and more
Bus pass inclusions: 48 or 72 hour bus pass + walking tour
Boat pass inclusions: 60 minute boat trip + walking tour
Bus & Boat pass inclusions: 48 hour bus pass + 60 minute boat trip + walking tour
Vouchers valid for 12 months
Hotel pickup and drop-off
Food and drinks, unless specified
Location Name: The route begins at Red Square but you can board at any stop
Wheelchair accessible
Stroller accessible
Near public transportation
Confirmation will be received at time of booking
Red Route runs from 10:00am - 6:00pm, every 25 minutes. Duration - 60 minutes. First stop - Bolotnaya Square.
Most travelers can participate
Green Route runs from 10:00am - 6:00pm, every 60 minutes. Duration - 120 minutes. First stop - Bolotnaya Square.
Orange Route (currently suspended) runs from 10:30am - 6:30pm, every 30 minutes. Duration - 140 minutes. First stop - Museum of Cosmonautics
Walking tour runs daily at 10:45am. Duration - 2 hours 30 minutes. Meeting point - Next to monument of Saints Cyril and Methodius.
Boat tour operates 5th May - 20th October, from 11:30am - 6:30pm. Duration - 60 minutes. Meeting point - Zaryadye Park Pier.
Mobile and paper vouchers are accepted for this tour.
Vouchers can be redeemed at any of the stops along the routes.
Vouchers are valid for 12 months
For a full refund, cancel at least 24 hours in advance of the start date of the experience.
City Sightseeing Moscow Hop-On Hop-Off Bus Tour with Optional Cruise provided by City Sightseeing Moscow