Mahabalipuram
Top Things List

32 KM Loop Road in Yercaud
Yercaud lake, annamalaiyar temple yercaud, tiruppur tourist places, pollachi tourist places, udumalpet to chinnar – things to do, chennai to pondicherry – ecr ride, the reason why everyone love thirumoorthy malai, list of 10 beautiful waterfalls in kodaikanal, kumbakarai waterfalls, kodaikanal, vattakanal waterfalls, fairy waterfalls kodaikanal, kodaikanal liril falls, what is special in sea shore temple, kurinji andavar murugan temple – kodaikanal, the reasons to visit amaravathi dam, 7 things you should do in thiruvanmiyur beach., 5 useful traveling tips for those who wish to visit mahabalipuram beach..
Ultimate Travel Guide To Megamalai
Megamalai – The Unseen Paradise
Yes, Megamalai is an unseen paradise located in the Theni district. It is also known as Paccha Kumachi(Green Peak). The highest point of this place is 1500m above sea level. Megamalai is a Tea Estate despite all of us thinking of it as a tourist place. However, we can enjoy the nature, weather, waterfalls, mountain view and dams available in and around the place.
Come, let's dig in more information.
Places To Visit In Megamalai
High wavys dam.
Highwavys dam is 9 KM away from the Megamalai. Though the highwavys dam is not a great viewpoint, you can still spend 15 mins here to see the dam's design. Here is the Google Map Location of Highwavys Dam.
Manalar Dam
Manalar dam or reservoir is the sightseeing place where you can spend almost 30 mins enjoying nature along with the reservoir. Click here for the Google Map location .
High Wavys – View Point
Highwavys View Point is another beautiful place that gives a visual treat to your eyes. You can also find the Tourist guide board around there, which is very useful for your Theni trip. Appending the Google Map link Here .
Experience The Local Food With Their Love
You can experience the roadside food as none of the 5-star or 3-star restaurants is available in Megamalai. You can feel the different tastes compared to premium hotels. But still, it's worth having your breakfast or lunch there. Whenever you get a chance to experience new things, never say NO! go, explore them. Here is where we've had our incredible breakfast (9.620928061191332, 77.31573245712508). Google map location not found for this place. Copy these coordinates and search them on Google Maps.
Maharaja Mettu View Point
And here comes the breathtaking trekking spot (5 Mins trek). Maharaja Mettu Viewpoint is the primary tourist place to explore when you visit Megamalai. You can see the extensive view of Cumbum, Eighteenth Canel Falls and Gudalur from here. It is the right place for photographers. On the other hand, Wedding photographers do their post-wedding photoshoots here. Here is the Location .
Iravangallar Dam
Iravangallar dam is another viewpoint where you can enjoy nature without any interruption. This dam is the last viewpoint of Megamalai, so chill for few hours and then return. Here is the Google Maps location .
Our Experience In Megamalai
Assault on first attempt.
On Saturday evening, we started our journey towards Megamalai at around 4 PM from Chinnamanur. Surprisingly, the rain started while entering the Megamalai road. Around 15 mins we got wet in the rainfall. After reaching the check post, we get to know only people who booked the stay will be allowed after 4 PM(If you're not staying in Megamalai, you'll have to return before 6 PM to the check post. After 6 PM check post would be closed. Check the FAQ section for more details). Few booking brokers suggested booking a homestay in Megamalai even though at the weekends. But we denied it due to the high price. And then we settled in Chinnamanur for a cheap and best lodge.
When Did We Start?
In the first place, our motive is to experience the wild animals so, we've planned to start early at 5.30 AM, but we've ended up leaving the lodge and Chinnamanur at 7 AM. There is no question in the check post and, we hit the first hairpin bend at 7.45 AM. After that, we saw many Reptiles on the way to the Unseen Paradise.
Reached Megamalai At 9 AM
We reached the Unseen Paradise at 9 AM. Despite enjoying the drizzling day, our day was Sunny. However, we enjoyed taking photos at the Megamalai door and talked to some tea estate workers. They said their monthly salary is not more than 12K. We men have to guard our family against the elephants at night time. It was a good experience talking to them, besides this, working in the daytime and protecting their family at night from animals(Not all days and no animal going to harm them, but still) is really hard.
Breakfast At Venniar Estate near Maharaja Mettu
Here's our breakfast time. Taking photos and experiencing wildlife made us to forgot having breakfast. But our stomach did not let that happen. We were looking for a good hotel from Highwavys, but we couldn't discover anything until reaching the Venniar Estate. Upon reaching Venniar Estate, a 65-year-old grandma came and took us to their home come hotel. There we had a delicious breakfast 👌😋 with breeze air. We're sharing more details about this place in our Vlog.
Off-Road To Maharaja Mettu
After that place, it is full OFF-ROAD and road construction work is going on. It was very thrilling for us as we're going on a bike. Somehow I managed to sit back and record videos as the road condition is not good to shoot steady videos. It'll be around a 7KM journey.
The viewpoint of Gudalur, Cumbum
Finally, we've arrived at the place of Unseen Paradise. It'll be around 15 mins trek, never mind, it was a small trek. We spent almost 2 hours taking photos, enjoying nature and experiencing the beautiful view of Cumbum, Gudalur and more. Some couples came and enjoyed their post-wedding shoot. There is a Hindu temple where we prayed at the top of the hills. From the peak, we've seen Indian Gaur(Bison), waterfalls, clouds and a lot of other things that made our day incredible. After spending 2 hours, we came to Chinnamanur at around 2 PM as we've to get back to our hometown of Udumalpet.
Our Stay, Food And More Details
The trip is about Four members(All are men) and Two days(Planned six members, while getting ready Two dropped). Our entire trip costs 4000 for stays, food, and travel. We stayed at Chinnamanur and, Petrol is a higher expense for us.
Where to Stay In Megamalai?
There are no best stays in Megamalai except the Govt cottage that too an average. If you want to stay, you'll have to book online for weekends. At the same time, for weekdays you can directly go and book. But we strongly recommend you take rooms on Chinnamanur or Theni and start as soon as possible in the morning to get the pure air! In reality, we are unable to find any good stay in Megamalai with good services provided.
Budget For Megamalai
Whenever we plan for a trip, the major expenses are Stay, Food and Purchase. In this case, we don't have to worry about it, since there are NO 5-star hotels to stay in and restaurants for food. On the other hand, there are no special items to purchase for ladies, which saves a lot for you 😃. Given these things, for the best memories, it'll cost ₹1000 per person per day.
Megamalai Wildlife
You can experience Chameleon, Squirrel, Elephants, Tiger Indian Gaur (Bison), Monitor lizard, butterflies and reptiles species, etc. You can see elephants easily in the morning time. If you're lucky, in the evening time you can spot the tigers crossing the road.
About Tea Estates
Megamalai is full of with Tea estates and Cardamom plantations. In other words, instead of projecting this place as a tourist attraction, we should realize this is a Tea Estate. With this in mind, the question may arise, "Whose managing these tea estates Private or Govt"? The answer is few private groups, including the Woodbriar Group , Ananda Plantations and few others.
Megamalai Entry Timing
If you're staying in Megamalai, the check post is open from 6 AM to 6 PM. If you're roaming and enjoying the Megamalai, you'll need to return to the check post on or before 5 PM for your safety. Other than these times, check post will be closed, and you're not allowed to climb or return.
What's Awesome At Unseen Paradise
Peace and Less crowded. Viewpoint from Maharaja Mettu. Small Falls beside the road. Gorgeous clouds and incredible nature will let you know who you're.
Concerns of Megamalai
Better accommodations and hotels are not available. No Cellphone Tower 90% the places. Fewer spots. Fewer Bus facilities.
How Many Days Recommended?
One day is certainly enough to visit all places in Megamalai.
Watch Full Video Of Megamalai In Tamil
FAQ's
The stunning nature, Clouds, Peace and Tea Estates makes this place a special one.
The Winter season is the best time to visit Megamalai. So, it'll be Oct – Feb.
There is a total of 18 Hair Pin bends to Megamalai.
You can reach Theni via Usilampatti and Andipatti. And then head to Chinnamanur. From Chinnamanur, it'll be a 50KM journey.
Yes, bus facilities are available but limited. Starts from Chinnamanur  04:00, 10:00, 12:30, 18:00 to Iravangallar. Returns from Iravangallar To Chinnamanur 06:00, 07:00, 14:00, 16:00 . Time may vary in future.
Yes, you can explore all the mentioned places by your vehicle, bike or car no matter. We suggest you explore on your wheels.
Until Highwavys the road condition is good. After that, it'll be an OFF-ROAD ride. You can hire a Jeep or thrill your trip by going your wheels to Maharaja Mettu and Iravangallur Dam. Road work (Around 7Kms) going on, soon they'll conclude the construction work.
Yes, Megamalai is open for tourist despite covid lockdown.
Except for BSNL, there will not be a signal when you travel to Megamalai. Some of the highest places may be Jio and Airtel will work!
Yes, there are no restrictions to go to Megamalai.
Nearby Attractions
Suruli Falls
Eighteenth Canal
Kumbakkarai Falls
It was a ridiculous adventure for us to visit Megalai for the first time. We enjoyed ourselves a lot. Now it's your turn to explore Unseen Paradise. Also, if you couldn't find what you're looking for in this blog post, please comment below your questions. We'll answer them as soon as we see it.
RELATED ARTICLES MORE FROM AUTHOR
Eighteenth canal – hidden gem in theni, 11 comments.
How to be explore safely from wild animals?
They really don't do anything bad for us bro. If you spot any animals crossing the road or standing in the road, please let them go. Until wait for them. On the other hand, for your utmost safety, you can choose a Jeep after crossing Highwavys. It'll be more safety.
Nice write up. There is no private hotels in Megamalai. Village panchayat rooms are available to stay in Megamalai It has some 4 or 5 rooms.
Oh, That sounds cool. If you know any of them, share contact details here. Maybe it'll be helpful for someone.
Great article!! We went to this lovely place in 2014 when the road from Checkpost was a jeep track. How is the road now?
Now, the road condition is better until Highwavys, after that there is an Off-road which you can see in the video we've added.
Megsmali amazingly beautiful. We stayed one day in Briar estate bunglow. Awesome
I am living past 35.years ago in Vellaiammalpuram Check post in garden D aily trip bycycle. Go to Megamalai private. Road Chinnamanur To Megamalai .IAM Studying Typewriting Chinnamanur in Agragaram Institute. Megamalai. Adivaram Frequently I am going to Bycycle. Thanks Valga Valamudan
If i travel in govt bus to Megamalai. Once i reach there how can i explore there. which is best way to go there from Theni. Bus or hiring cab. First time we are going Megamalai. safe for couples
It's safe for everyone. Hire a cab if you're going the first time. Even if you choose the bus to go there, you can still enjoy it. But bus facilities are less. So better choose Cabs.
Somrone kindly share thr contact number to stay in megamalai Also contact number of that government stay
LEAVE A REPLY Cancel reply
Save my name, email, and website in this browser for the next time I comment.
Marvel at the sky piercing mountains cloaked by clouds and carpeted by tea plantations at Meghamalai. A quiet hilly village where you get to experience the quaint nature and the simple village life. Tour the hamlet, make new friends, taste the local cuisine and savour the unique landscapes of Meghamalai.
Meghamalai in Tamil translates as Paccha Kumachi ( Green hills ). Once you reach here after the riveting drive along the 18 hairpin bends, you will know how aptly it is named. Fog seems to be a perennial presence here. Experience the magic as it glides over the hills, blanketing the tea plantations and greeny ranges. Untouched by the spate of buildings, Meghamalai dabbles in a special charm. The ever pleasant weather, the quiet air and the spectacular sights make this place one of the most favored destinations. Notable landmarks here include the wildlife sanctuary, Meghamalai waterfalls, Suruli waterfalls, dams, Maharaja Mettu view point, tea, cardamom plantations and Vellimalai.
Enjoy the breathtaking view of Cumbum valley from Manalar dam and the panoramic view of beautiful hamlets. Do visit the Highway point dam and Suruli theertham. Stroll along the mist laden landscapes and head to the tea estate, coffee plantations and spice gardens. Meghamalai falls is a visual treat and no matter what the season is, water gushes forth unabated. It drops down in two separate places from Surulii theertham which originates from the hills. You also get to spot wild animals like elephants, gaur and spotted deer. Keep your cameras ready as a beautiful shot is just around the corner. Head to the Silver mountain located at 1650 metres above the sea level. One of the most enchanting places here, it is blessed with natural beauty and greenery.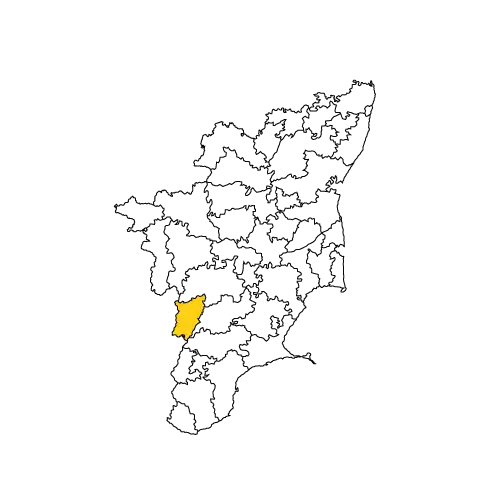 How to Reach
Best Time to Visit
Nehru Ji Bus Stand, Chinnamanur, about 51 km away
Madurai Airport, about 103 km away
Madurai Railway Station, about 119 km away
Winter season is the best time to visit Megamalai. Oct – Feb
Things to do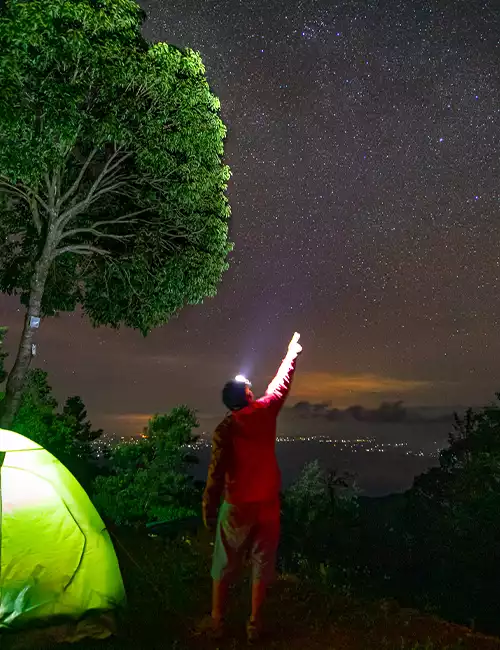 Off Roading
Nearby destinations.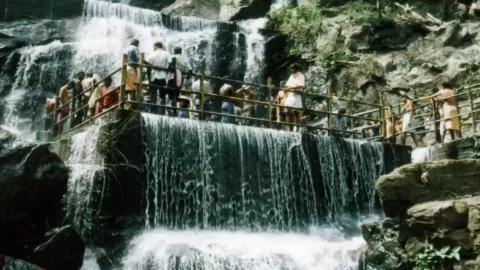 Suruli Falls, Theni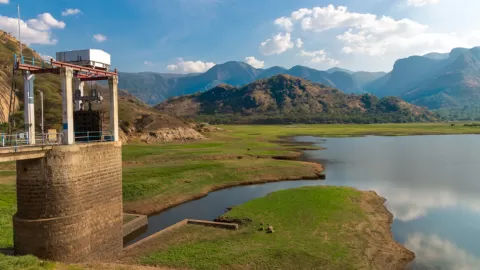 Pilavakkal Dam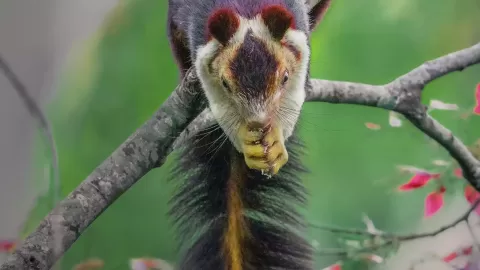 Srivilliputhur Sanctuary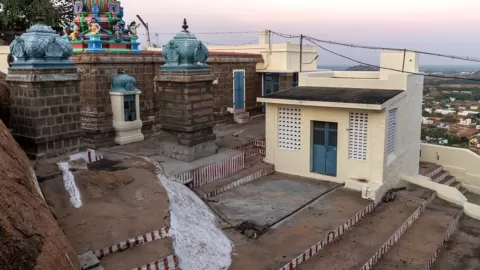 Sanjeevi Hills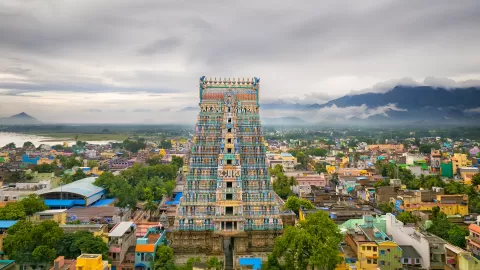 Srivilliputhur Andal Temple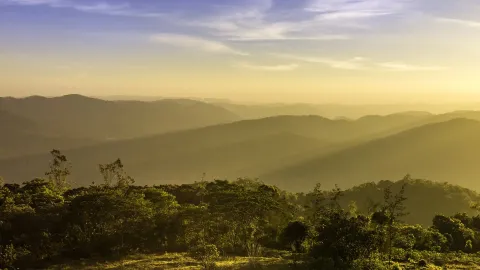 The Cardamom hills - Kodaikanal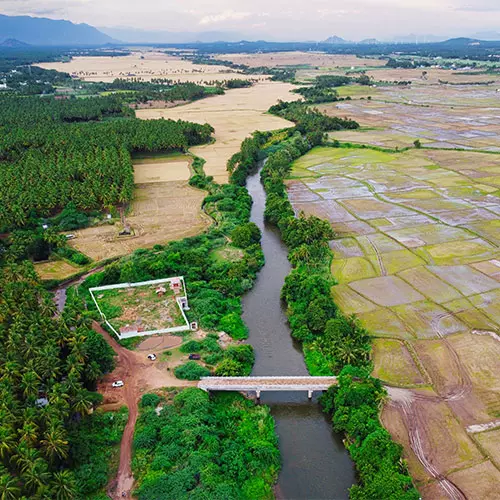 The mountains are calling...
Check out these five lesser-known but pristine hill stations of Tamil Nadu that will certainly leave you spellbound. Explore the unexplored.
Explore Theni District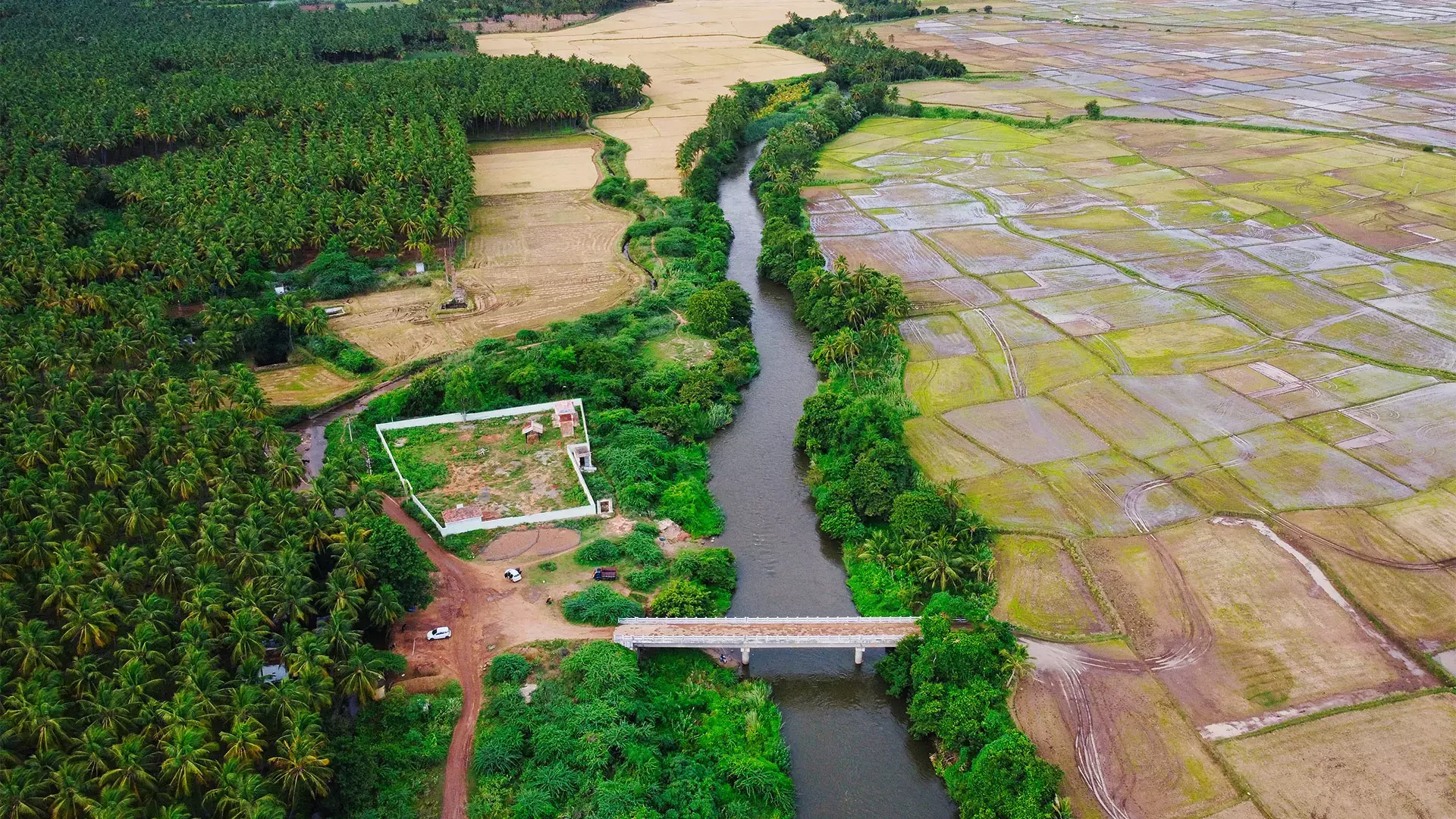 #TamilnaduTourism
Check out the world know your way of experiencing Tamil Nadu
Subscribe to our newsletter
Subscribe to our newsletter Sign up for Tamilnadu Tourism's monthly newsletter to learn about our events, offers and more...
Market Trends
Current News
Infrastructure
Locality Trends
Seller Corner
Commercial Realty
Budget 2022
Budget 2023
Coronavirus
Citizen Services
Personal Finance
Construction Know-How
City Transport
PG / Co-Living
Celebrity Homes
Famous Monuments
Green Homes
Home Automation
Home Improvement
Shopping Hubs
Rent Receipt Online
Pay Rent Online
Rent Agreement Online
Web Stories
Home » Lifestyle » Travel » Places To Visit In Meghamalai India 2024 | Best Tourist places
Places To Visit In Meghamalai India 2024 | Best Tourist places
The Meghamalai region of the Western Ghats is a paradise unexplored even by the people of Tamil Nadu. The local Tamil language also refers to it as Paccha Kumachi, which means 'Green Peaks'. Located at approximately 1,500 metres above sea level, this small mountain village is surrounded by tea and cardamom plantations. 
Table of Contents
There is no better place to escape the heat than this picturesque getaway surrounded by nature. Meghamalai is one of the best places to visit in Tamilnadu if you are looking for a quiet and peaceful weekend away from the city. During your vacation in this hill station, you can explore the following Meghamalai tourist places .
How to reach Meghamalai?
By Air: Meghamalai is approximately three and a half hours from the Madurai Airport. 
By Rail: The nearest railway station to Meghamalai is the Madurai Railway Station, about 119 kilometres away. 
By Road: Located 49 km from Theni, 112 km from Munnar, 201 km from Karur, 222 km from Tenkasi, 118 km from Madurai, 51 km from Bodinayakanur, 63 km from Periyakulam, 124 km from Dindigul, 244 km from Tirunelveli, Meghamalai is connected by the Tamil Nadu State Road Transport Corporation (TNSRTC) and some private travel services.
8 Meghamalai tourist places to visit in 2022
Meghamalai Wildlife Sanctuary
Source: Pinterest 
Within the dense forests of Meghamalai, Meghamalai Wildlife Sanctuary covers a vast area of 600 square kilometres where you can discover hidden wildlife. You will be enchanted by the picturesque beauty of this place surrounded by bushy trees. It is home to a serene lake where a variety of birds and animals can be seen taking a dip or quenching their thirst.
The Meghamalai area is home to six popular dams that are a must-see for travellers. Stunning views of the surrounding area can be enjoyed from the dams. They include the Iravangalar Dam, the Vanniyar Dam, the Thoovanam Dam, the Manalar Dam, and the Thekkady Dam. There is something beautiful about every dam, and it is worth a visit to see them all.
Clouds Land Falls, also known as Meghamalai falls, descend from the Meghamalai ranges. There is a sweet sound that echoes throughout the place as the cascading waterfalls from a height of 190 ft. Sitting around here and listening to the music of nature and witnessing its beauty is the perfect way to spend some quiet moments.
The Suruli Falls are a must-see place to admire the beauty of water flowing among lush green trees. The waterfalls are 58 metres high. Standing underneath the waterfalls or dipping your feet into the pool that is formed will allow you to enjoy the coolness of the water.
Vellamalai is located at the heart of Meghamalai and offers a magnificent view of the whole area. The clouds seem close enough to touch here; you feel like you're walking on them. It is an enchanting sight to see the green plantations swaying rhythmically with the breeze. Animals can easily be seen in this place since it is home to many species.
The Murugan Temple, situated on a hilltop of a mountain range in the Meghamalai mountain range, is a pious place from which people both seek blessings and enjoy the picturesque beauty of the area. On your trip to Meghamalai, don't miss this famous temple.
The Mangala Devi Temple is situated 14 km away from the city and is popular among devotees seeking blessings and prayers. Rocks were used to construct the temple, which sits atop a hill. Trees and plantations surround the temple, making the place appear more pristine.
Take a trip to Maharajamettu ViewPoint to witness the magnificence of Meghamalai all at once. You can see the whole place from a bird's eye perspective, and the endless greenery and rocky mountains complement each other well.
What is the best season to visit Meghamalai?
Meghamalai is best visited during the cool and pleasant winter and summer seasons from October to May. It is recommended that you do not visit Meghamalai during the monsoon season because landslides and road blockages may occur.
How many days are required to visit Meghamalai?
It takes at least 1-2 days to explore the most important attractions in Meghamalai.
What is famous in Meghamalai?
With its tea estates and cardamom plantations, Meghamalai is known for its lush natural beauty.
Housing News Desk is the news desk of leading online real estate portal, Housing.com. Housing News Desk focuses on a variety of topics such as real estate laws, taxes, current news, property trends, home loans, rentals, décor, green homes, home improvement, etc. The main objective of the news desk, is to cover the real estate sector from the perspective of providing information that is useful to the end-user.
Facebook : https://www.facebook.com/housing.com/ Twitter : https://twitter.com/Housing Email : [email protected]
Related Posts
Theni Tourist Places to Visit in 2023.
10 best places to visit in Goa.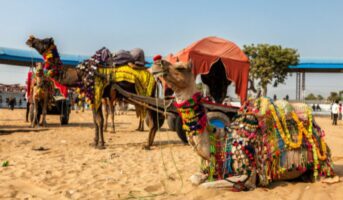 Resorts in Pushkar for an incredible holiday.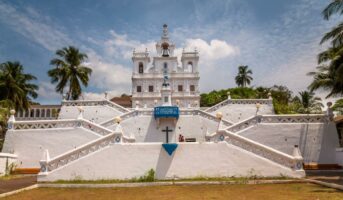 5 famous churches in Goa.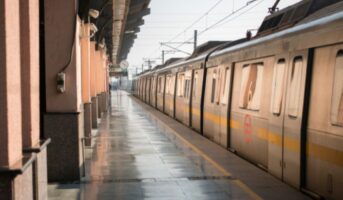 Commuters' guide to Nawada Metro Station in Delhi.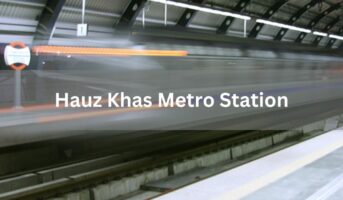 Hauz Khas Metro Station.
Recent Podcasts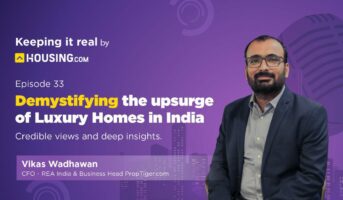 Places to visit in Meghamalai
Tourist places in Meghamalai


Tour Enquiry
Sign up | Login
My Bookings
New User? Sign-up
Domestic Tours
South India
Maharashtra
Golden Triangle
North India
North East India
International
All Domestic Tours
All International Tours
Offbeat Tours
Domestic Cruise Tours
Jungle Lodges by JLR
Kabini River Lodge
Bandipur Safari Lodge
JLR Kings Sanctuary
River Tern Lodge
Kali Adventure Camp
Hampi Heritage & Wilderness Resort
K Gudi Wilderness Camp
Car Rentals
Destinations
Tourist Places on Drive
Driving Directions
* Workation
* Tour Plans
List Property
MEGHAMALAI TOURISM | TOURIST PLACES TO VISIT & TRAVEL GUIDE TO MEGHAMALAI
Meghamalai Overview
Top 8 Places to Visit in Meghamalai
1 Best Meghamalai Tour Packages
Top Resorts in Meghamalai
Best Time to Visit Meghamalai
How to Reach Meghamalai
Driving Directions to Meghamalai
About Meghamalai
Country: india | state: tamilnadu, #22 of 23 places to visit in tamilnadu | places to visit in india, ideal trip duration: 1-2 days, base station: meghamalai, nearest city to meghamalai: madurai (126 kms), best time to visit meghamalai: october to may, peak season: december to january & march to may, meghamalai weather: summer: maximum - 39° and minimum - 24° c winter: maximum - 25° c and minimum - 15° c.
At a distance of 55 km from Theni, 59 km from Gudalur, 92 km from Kumily, 126 km from Madurai, 127 km from Munnar, 130 km from Dindigul, 214 km from Kochi, 216 km from Alappuzha, 250 km from Tirunelveli, 294 km from Thiruvananthapuram, 344 km from Kanyakumari, and 563 km from Chennai, Megamalai or Meghamalai is a beautiful hill town in the Theni district of Tamil Nadu. It is one of the offbeat hill stations in South India , and among the top places to visit near Madurai . Popularly called Highwavys Mountains, Meghamalai is an unexplored paradise in the Western Ghats and is very little known even to the people of Tamilnadu. It is also known as 'Paccha Kumachi' meaning 'Green Peaks' in the local Tamil language. The town was called High Wavys during the British period. Later, locals call it Megamalai since the peak is always covered with clouds. If you are looking for a calm and tranquil weekend from the hustle-bustle of city life, Megamalai is one of the perfect place to visit in Tamilnadu . Perched at an altitude of 1,500 m, this small hill station is a place of natural beauty dotted with cardamom plantations and tea estates. It is a perfect getaway to beat the heat and enjoy some peaceful time relaxing amidst nature. Megamalai Wildlife Sanctuary, Highwavy Dam, Megamalai Viewpoint, Manalar Dam, Suruli Falls, Iravangalar Dam, and maharaja Mettu are some of the must-include places in Meghamalai tour packages . Its long winding roads through lush green tea plantations are ideal for nature walks. Also, Meghamalai offers many opportunities for its visitors including trekking, mountain walks, bird watching, and wildlife spotting. With an elevation of 1650 m above sea level, Vellimalai forms the heart of the Meghamalai Mountain range. Silver-lined clouds gently resting on green hilltops is a common sight here. This region is also the abode of the river Vaigai. The hill range also affords a wonderful view of the entire range of Varusanadu Hills. There are a few large private tea and coffee plantations in and around Meghamalai include The Highwavys Estates, Ananda Plantations, Ponsiva Plantations, and Feildmede Estate which give plenty of scope for leisure walks. Madurai Airport is the nearest airport which is about 137 km from Megamalai Bus Station. It has direct flights from Chennai, New Delhi, and Bengaluru. Madurai Railway Station is the nearest railhead which is 126 km from Megamalai. It has well-connected trains from all the major cities of India. From here, one can reach Megamalai by bus or hiring a cab to reach Megamalai. Megamalai is well connected by a few buses with Theni and Chinnamanur (4.30 AM, 6 AM, & 10 AM). Theni Bus Stand is the nearest major bus station and has well bus connectivity with Madurai, Palani, Dindigul, Thiruchirappalli, Kumuli, Bangalore, Coimbatore, and Chennai. It is always better to travel by SUV due to the pathetic road condition. There are few deluxe, medium to budget accommodation options are available in Megamalai to stay and explore the nearby places. The best time to visit Megamalai is from October to May with cool and pleasant weather for sightseeing. Avoid visiting Megamali in monsoon as there is a chance of landslides and road blockages.
...read more
Nearest Airport: Madurai - Madurai Airport (137 Kms)
Direct flights to madurai, nearest train station: theni (55 kms) madurai junction (126 kms), direct trains to theni, madurai, nearest bus station: meghamalai bus station (0 kms), direct buses to meghamalai, distance chart, distance chart & driving directions to meghamalai, top 10 places to visit in meghamalai, highwavy dam.

#1 of 8 Places to Visit in Meghamalai
At a distance 1 km from Megamalai Bus Station, Highwavy Dam is an artificial dam situated in Megamalai. It is one of the tourist places in Meghamalai . The small hill town of Meghamalai boasts 6 dams along with countless waterfalls which are round-the-year waterfalls. Iravangalar Dam, Manalar Dam, and Highway Dam are the most popular ones that one can visit as part of Meghamalai holiday packages . Surrounded by tea and coffee plantations, the Highwavy Dam is a peaceful place to visit with your family and friends. The Highwavys dam was built in the year 1978 CE. Its water capacity is 2.4 million m3. The serene lake and the beckoning mountains ranges are among the best places in Meghamalai to spend some time in solitude with your loved ones. During the rainy season, one can witness the majestic flow of water that attracts many tourists every year. .....
Manalar Dam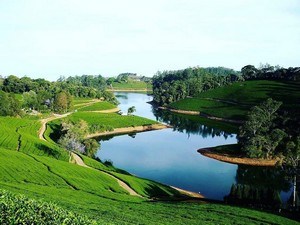 #2 of 8 Places to Visit in Meghamalai
At a distance 4 km from Megamalai Bus Station, Manalar Dam is an artificial dam situated in Megamalai. It is one of the famous tourist places to visit in Megamalai as part of the Madurai Tour Packages. The small hill town of Meghamalai boasts of 6 dams along with countless waterfalls which are perennial. Iravangalar Dam, Manalar Dam, and Highway Dam are the most popular ones. Surrounded by tea plantations, the Manalar Dam is a peaceful place to spend some time in solitude amidst mother nature. The Manalar Dam was built in the year 1978 CE across Suruli River, also known as the Manalar River. Its water capacity is 13.5 million m3. The serene lake and the beckoning mountains ranges are among the best places in Meghamalai. During the rainy season, one can witness the majestic flow of water that attracts several tourists every year. The dam offers the bird's eye view of the Cumbum ravines and the villages in the Theni district. Besides, it is also an ideal place for photographs .....
Megamalai Viewpoint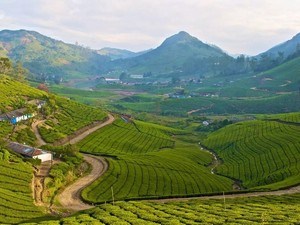 #3 of 8 Places to Visit in Meghamalai
At a distance of 11 km from Megamalai Bus Station, Megamalai Viewpoint is the picturesque spot located in Megamalai, Tamilnadu. It is one of the best and scenic places to visit in Megamalai. Surrounded by blissful nature and green cover, this breathtaking viewpoint will make you awestruck. If you are looking out for an adventurous experience, then the Megamalai viewpoint is a must-visit place for you. Also, one can do activities like camp firing and spend a memorable night with your loved ones with proper guidance. Tourists need to do a short trek to reach out to the spot. From the viewpoint, one will get stunning views of surrounding plains, lakes, vast tea gardens & mist-covered mountains. As there are no shops one must carry an essential amount of snacks, water, first-aid kit, etc. Timings: 6 AM - 5 PM Entry: Free
Iravangalar Dam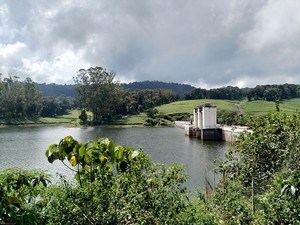 #4 of 8 Places to Visit in Meghamalai
At a distance of 18 km from Megamalai Bus Stop, Iravangalar Dam is a man-made reservoir situated at Iravangalar village near Megamalai. It is one of the scenic dams in Tamil Nadu and among the famous Megamalai tourist places. The small hill town of Meghamalai boasts of 6 dams along with countless waterfalls which are perennial. Suruli Theertham, Iravangalar Dam, Manalar Dam, and Highway Dam are the most popular ones. Surrounded by tea plantations and misty hills, the Iravangalar Dam is a perfect place to spend some time in solitude amidst mother nature. An undiscovered eco-paradise, Iravangalar Dam is a must-visit tourist spot on your next trip to Tamilnadu. The serene lake and the mist-covered lovely picturesque environs attract a lot of tourists every year. The dam is maintained by the Tamilnadu electricity board. It is a perfect weekend getaway to chill in the soothing climate and to get drenched in the beauty of the lush green valleys and mist. Timings: 6 AM - 5 .....
Chinna Suruli Falls / Cloudland Falls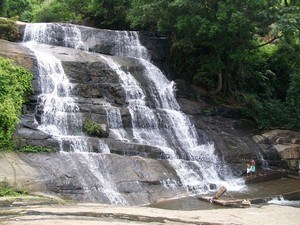 #5 of 8 Places to Visit in Meghamalai
At a distance of 3 km from Kombai Thozu, 44 km from Theni, 69 km from Megamalai, Chinna Suruli Falls is a picturesque waterfall located at Kombai Thozhu village near Theni. Situated in between Megamalai and Theni, it is one of the beautiful waterfalls near Madurai , and among the top Meghamalai places to visit . Chinna Suruli Falls is located amidst thick green forests at the foothills of the Meghamalai range. It is also known as Cloudland Falls as it originates in the Megamalai Hills. In the local language, Chinna means small or younger, so in a sense, it is called the younger Suruli Falls and is different from Suruli Falls which is situated near Cumbum town. The waterfall cascades down from a height of about 190 feet and is two-tiered falls. During peak season, the resounding cascades amidst the silver-lined clouds invite a huge number .....
Megamalai Wildlife Sanctuary

#6 of 8 Places to Visit in Meghamalai
At a distance of 3 km from Megamalai Bus Station, Megamalai Wildlife Sanctuary is a protected reserve situated at Megamalai in Tamil Nadu. It is one of the popular places of wildlife in Tamilnadu , and among the top Meghamalai tourist places . Covers an area of around 63,000 hectares, Megamalai Wildlife Sanctuary is a haven for wildlife and nature lovers. As this wildlife sanctuary is located at the border of Tamilnadu and Kerala, hence it acts as the buffer zone for Periyar Tiger Reserve in Kerala. The sanctuary is a haven for wildlife buffs and nature lovers. From shrub and evergreen forest to a range of mammals, birds, and reptiles, it dwells so many species of flora and fauna. Proposals have been made to transform the Megamalai Wildlife Sanctuary in the Theni district into a tiger reserve. It is one of the must include places in Meghamalai packages . Sharing .....
Maharaja Mettu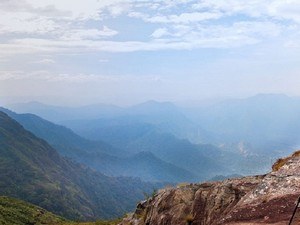 #7 of 8 Places to Visit in Meghamalai
At a distance of 1 km from Iravangalar Dam and 17 km from Meghamalai Bus Stop, Maharaja Mettu is a popular vantage point in Megamalai. Located at Vennial Tea Estate, it is one of the must-visit places in Megamalai as part of Megamalai Packages. Maharaja Mettu offers a wonderful view of the entire mountain range of Varusanadu Hills, lush tea plantations & Cumbum Valley. From the viewpoint, one would be amazed to see endless greenery complimented well by the rocky mountains. The route to the vantage point kept meandering through the tea estates. From the road, one needs to cover about 400 m to reach the viewpoint. The spot is maintained by Tamil Nadu Forest Department, y so one needs to pay the entry fee to enter the viewpoint. View of the plains interspersed with clouds and mist was spellbinding from the point. If you are lucky enough, you may spot some wild elephants in the surrounding jungle. Timings: 8 AM - 5 PM Entry: Rs. 10 for Person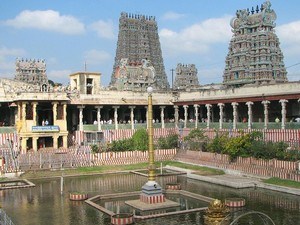 #8 of 8 Places to Visit in Meghamalai
At a distance of 114 km from Kodaikanal, 136 km from Trichy, 169 km from Thanjavur, 170 km from Rameswaram, 209 km from Coimbatore, and 464 km from Chennai, Madurai is the third-largest city in Tamilnadu. It is one of the most famous places of pilgrimage in Tamilnadu , and among the must-visit places as part of Madurai packages . Situated on the banks of the River Vaigai, the city is very well known for Madurai Meenakshi Temple, among the most famous places to visit in Madurai . Often referred to as Athens of the East, Madhurai is the oldest continually inhabited city in the Indian peninsula with a history dating back to the Sangam period of the pre-Christian era. It has been inhabited since at least the 3rd century BCE. It is considered the cultural capital of Tamilnadu. Madurai was the seat of ..... Distance (From Meghamalai): 126 Kms Trip Duration (From Meghamalai - Including Travel): Full Day .....
Meghamalai Related Pages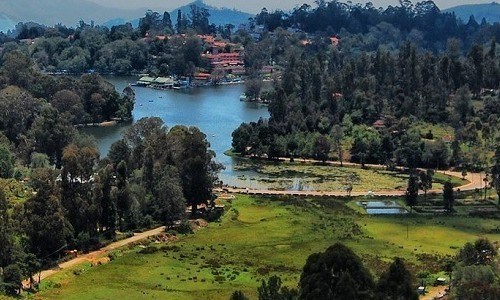 Near By Places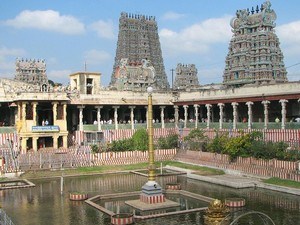 Similar Places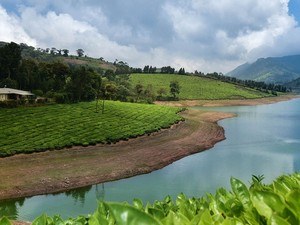 Planning a Trip?
Need customized tour request quote.

100% SECURE PAYMENTS
Domestic & international cards accepted.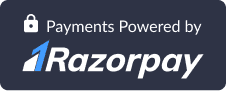 Our WhatsApp Numbers
International tours, +91-8217845740, south india tours, +91-7995649483, goa, maharashtra, gujarat tours, +91-7032828835, north india tours, rest of india, +91-7799591230, request quote, travellers #.
Explore Tour Packages
Login / Sign-up
Your sign in was successful itinerary will be downloaded shortly., sign up with trawell.in.
Already Created Account? Login Here
Sign in with Trawell.in Account
Forgot Password?
New User? Sign Up Here
Activate Your Trawell.in Account
Your account is activated successfully. Login Here
Reset Your Trawell.in Password
Your password has been reset successfully. Login Here
Booking Policy
Tags : Hills & Valleys
Time Required : October - March
Planning a Trip? Ask Your Question
Meghamalai, Theni Overview
Tucked within the Western Ghats of Tamil Nadu, Meghamalai in Theni district is the kind of hidden paradise that you read about in books, complete with exhilarating trek routes, breathtaking scenes and an excellent opportunity to take a break from your everyday life in the lap of nature.

Read More on Meghamalai
Flora and fauna at meghamalai, tourist attractions at meghamalai, best time to visit meghamalai, how to reach meghamalai, history of meghamalai , top hotel collections.

5 Star Hotels
Top Hotels Near Meghamalai
7.8 (63 reviews)
8,621 kms
₹ 1,260 onwards
7.4 (61 reviews)
8,635 kms
₹ 2,300 onwards
7.8 (44 reviews)
₹ 1,350 onwards
Meghamalai Reviews
Have a question on meghamalai, other top ranking places in theni, related posts.

Places Near
Places to Visit Near Theni
Similar Places

Get Customized Travel Packages
Compare quotes from upto 3 travel agents for free
*All prices shown on the website are tentative. Final prices will be shared by our partner agents based on your requirements.
Log in to your account
Welcome to holidify.
Forget Password?
Share this page
Meghamalai - High Wavy Mountains
Top ways to experience nearby attractions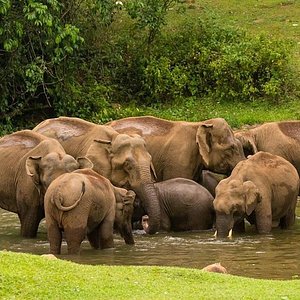 Also popular with travelers
Meghamalai - High Wavy Mountains - All You Need to Know BEFORE You Go (with Photos)
Sun - Sat 6:00 AM - 5:00 PM
(0.15 mi) Briar Tea Bungalows - Megamalai
(0.12 mi) Sand River Bungalow
(9.63 mi) Harvest Fresh Farms
(8.17 mi) Hotel Lemurian Heritage
(8.98 mi) JSD Mahal
(9.76 mi) French Restaurant and Bakery
(7.27 mi) Hot N Spot Pizza
(8.70 mi) Bodi Iyer Hotel
(8.65 mi) TriniT Cafe
(8.67 mi) Downtown Diner
Meghamalai - High Wavy Mountains Information
Tourist Places Around the World.
Privacy Policy
Terms of Use
TOURIST PLACES IN THE WORLD
TOURIST PLACES IN INDIA
1008 சித்தர்கள் வரலாறு மற்றும் ஜீவ சமாதிகள்
Sunday, 28 June 2020
16 places to visit in meghamalai.
No comments:
Post a comment.
Megamalai Tourism
Meghamalai Tourism offers a variety of exciting activities and attractions for visitors. From trekking and hiking to camping and birdwatching, there's something for everyone to enjoy. Visitors can also take part in local cultural activities and learn about the area's rich history. Meghamalai Tourism also caters to adventure lovers. There are options to go rappelling, rock-climbing, and even river rafting. For a more relaxed experience, visitors can explore the lush green tea estates, take a stroll along the streams, and visit the numerous waterfalls in the region. Meghamalai Tourism also offers a range of cultural experiences, like visiting local villages, interacting with the locals, and taking part in traditional festivals and activities. Visitors can also enjoy the region's unique wildlife, with a variety of rare bird species and other animals. For a truly immersive experience, visitors can stay in one of the many homestays in the area. There are also opportunities for trekking and rock climbing, as well as jeep rides through the jungle. The area is renowned for its breathtaking views and pristine forests, making it a must-visit destination for anyone looking for a unique and memorable experience. Visitors to Meghamalai can enjoy a variety of activities and attractions, exploring lush green tea estates.
Coimbatore To Meghamalai,Thekkady
Theni To Meghamalai,Thekkady
Theni To Meghamalai,Thekkady,
Trichy To Meghamalai, Thekkady
Sivakasi,Virudhunagar To Theni
Dindigul To Kodaikanal, Megamalai
Madurai To Munnar,Thekkady,Megamalai
Chennai To Megamalai, Sedan
Suruli Falls
Megamalai water falls.
The Megamalai ranges are also the birthplace of Megamalai Falls. This fall descends from a stream originating from the hills. It is also known as Clouds Land Falls and serves as the rendezvous of many wild animals. Megamalai falls are round-the-year falls that do not run dry. The originating place of Suruli Theertham (Suruli falls near Cumbum town) is a popular attraction for tourists. Megamalai Wildlife Sanctuary Tamil Nadu Forest Department is established the Megamalai Wildlife Sanctuary in an area of 600 sq km of the forest in the division. The Sanctuary will serve as an excellent buffer to the Periyar Tiger Reserve and will also help in strengthening the conservation efforts in the Tea estates and dams.
Bird watching:
Megamalai is also host to a wide variety of birds, mammals, reptiles and butterflies. It is also an ideal place for bird watching. In the forests over 100 species of birds have been identified.
Wild animals / Sightings:
Wild Gears and Elephants are commonly sighted across the few plantations, but more so within the Highways Group of Estates. Being very close to the forest, a number of wild animals can be seen roaming here. The most commonly seen animals are Tiger, Leopard, Nilgiri Tahr, Gaur, Spotted Deer, Barking Deer, Sambar, Wild Boar, Porcupine, Nilgiri Langur, Lion-Tailed Macaque, Common Langur, Peafowls, Barking deer, Indian Gays, Jungle fowl, Malabar Giant Squirrel. Bonnet Macaque, Sloth Bear, Gray Jungle Fowl, Smooth-Coated Otter and Flying Squirrel. Resident and migratory elephants can also be seen wandering in groups here.
Long mountain walks:
You can travel to the nearby forest in the morning ( ideally by 6.00 am ) and roam around, and another area is a view point. It's the right place where you can see Cumbum town in Tamilnadu and the water reservoir in thekkadi. It is not an exposed/exploited (not sure which is correct, but both ways it is correct) hill station with less tourists. You will not find much tourists over there, it's mainly because of inadequate travel facility and condition of the road. But it offers an excellent view of the tea plantations. The rolling hills , the cool mountains and the breathtaking scenery here is ideal for trekking and long mountain walks.
Tea estates and dams:
A 6000 acre tea plantation the largest plantation, the Highwavys Group, is a tea plantation owned previously by Hindustan Lever and today run successfully by the Woodbriar group. Highways is a viewpoint that will afford a wonderful view of the entire mountain range of Varusanadu Hills. There few large private tea, spices and coffee plantations all around, notable include The Highwavys Estates owned by The Woodbriar Group, Ananda Plantations, Ponsiva Plantations and Feildmede Estate have the largest holdings of plantations in Meghamalai, an artificial lake and plenty of scope for making leisurely walks. Kardana Coffee Estate is situated in the High Wavy Mountains Six dam s on the hill and originating place of Suruli falls near Cumbum town are popular attractions for tourists. From Manalar dam, one can view the deep Cumbum Valley and the villages of Theni district.
Best Travel Agency Rengha Holidays
Once upon a time, in the promising land of Theni, there lived a young man. He had an unending love for the automobile and lost his heart to travel. With nothing but lots of hope and courage, he started his dream company Rengha Travels with just 2 ambassador cars. The dream morphed with time and became air-conditioned cabs, first of its kind in the Dist. of Theni.
Travel- a simple word which makes one very modest. It makes one realise what a small portion of the world he occupies. All love to travel, but are we ready to take it head-on? Though we leave our identities back, we are very much stuck to some level of comforts.
Best Tourism Award 2022 - Tamilnadu Government
we have started indulging in taking devotees on the pilgrimage of their interest without compromising on the comforts.
500+ Destinations
Are you want to travel world wide? We are ready to take you on
Best Price Guarantee
Affordable price with greatest guidance.
Top Notch Support
Experience the best with rengha holidays
Testimonials
What our happy clients say.
Very good timing planning, thanks govardhan bro. Nice tour plan really we enjoyed.......thanks driver Anna 😊🥰🥰🥰🥰🥰🥰🥰🥰🥰🥰🥰🥰🥰
I found your service 5star experience..I will definitely use your service again thank you rengha travels.
Suresh Kutty
Travel tips and advice.
megamalai tour video
Membership details
Rengha Holidays & Tourism Private Limited is a well-recognized, reliable Tours and Travels agency located in Theni district. We are one of the Govt of India recognized (Ministry of Tourism) Tours and Travels agency in our district. 
Privacy Policy
Theni Tourism
Theni Travels
Dindigul Tourism
Our Visitor
Contact Info
23A, Eswar Plaza, Periyakulam - Cumbum Rd, Theni Allinagaram, Tamil Nadu 625531
94430 04141
© 2023 Rengha Holidays | All Rights Reserved.
Things to Do
Restaurants
Holiday homes
Travel Stories
Add a Place
Travel Forum
Travellers' Choice
Help Centre
Megamalai, an unforgettable tourist... - Megamalai Wildlife Sanctuary
Asia
India
Tamil Nadu
Theni District
Theni
Theni - Places to Visit
Megamalai Wildlife Sanctuary
The area is rich in wildlife. Night travel is not allowed. Have to be indoors after 6 PM. got to... read more
Very nice very chillness place. Staying no hotel and Lodges .only government quarter s. No... read more
Megamalai, an unforgettable tourist place for travelers..
megamalai (meghamalai) is a beautiful location and we went there with our bullet. Roads are very bad condition so that we couldn't reach the view point. But the journey towards megamalai was really unforgettable and enjoyable. You can see the clouds near you by kissing the cheeks. We went through tamilnadu village roads. You have to ride through a mountain to reach up to there.
I think this is my one of the favourite place I have visit so far... Heaven.... But condition of road..is very bad...
This is such a heavenly place with mesmerising hill views . Roads are very bad when we visited and of course it should be bad to preserve this place. Let it be original forever. Let's not make it a tourist spot and destroy its beauty. If you are lucky will be able to spot animals mostly the big boys-elephants There is only one resort available in Mallar.Better call them and book before visiting. There are no restaurants/hotels and petrol bunk.so plan your trip carefully. Also there is only one bus available from theni to this place. Humble request don't pollute this place. Let it be a heaven forever.
It is a heaven on earth kinda experiance. Very scenic and unpolluted. But alas they are widening the roads. In a decade it will be like Kodaikanal or Ooty. You ask why am so negative? In a year probably around a 1000 people may visit this place. There were just 8 rooms in the whole hill station when we visited. Even with such a tiny foot fall, we could find broken liquour bottles even in the remotest of locations (megamalai is itself remote... sigh). Am a nature lover and it pains to even think about the wounds these glass pieces can cause to those poor wildlife. So people who visit, please dont throw plastic and glass things everywhere. I dono how to get to you but i hope you understand. Few years down the road we dont want to see a review here by a fellow traveller saying "MEGAMALAI ISN'T WHAT IT USED TO BE". Not just the wildlife in Megamalai, even the cows and dogs that gaze our strrets should be cared for. Make it a practice to keep your place pollution free, cause 'practice makes perfect'. Lets be perfect travellers. MUST SEE, 1. Maharajamettu - The view from this place will blow your mind! The hills just drop down to the plains and you get to see small towns and villages, kinda like an eagle's eye view. To get here you will need a local guide/jeep+driver. Only their machines can take you there. Insist that you want to go to the very top and not the view from the road. The jeep driver will drop you at the foot of a hill with stairs. Its a 20 min leisurely walk from there. Better ask the driver to guide you. Vattakal or Vattaparai - Kinda forgot which one is its name. But ask there. This is a place where animals come to quench their thirst. Mostly in the mornings and evenings. We couldnt sight any animals here when we went. But this were we picked up a lot of broken glass bottles and pieces. Wildlife - If you are lucky you can see wild elephants gazing somewhere nearby. As it happens out jeep driver got news of elephants nearby and took us there. It was a nice experience. But be very quiet. The whole place will have pin-drop silence. My nephew who merely said 'mom elephants' while we were standing half a kilometer uphill was enough for the elephants to scram. See photos. W.A.L.K - Go on long walks in the mornings and evenings. The hotel is surrounded by tea plantations on three sides and a lake on the forth. A nice place to stroll with some nice music soothing your soul. But dont stay out late alone, its a tiger reserve for crying out loud. There are also leopards in this forest. Even these guys wont hurt you mostly compared to wild boars. The walk by the lake is the best. There are small bridges here and there and very green and awesome. Inquire around for more places among the locals. Its not a 'many places to see' kinda tourist spot. Its a 'many feelings to discover' kinda place.
Before planning make a phone call to panchayath cottage for room booking but only a small hotel is there only Indian foods are available otherwise bring some fruits & bread jam
Slew of Dams carpeted by TEA-fields.....Its a feast for the eyes, and rejuvenating for the body and mind....To start with the ghat roads are really in bad shape .widening is going on in a slow pace...Once you are in Meghamalai its un-spoilt beauty of mother nature...abutting Periyar wildlife sanctuary this place is buss with wildlife .Tourist facilities are not much to mention.Food & Accommodation options very few.....worth a visit ...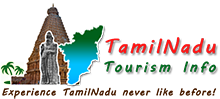 Meghamalai – Theni
Meghamalai – highwavys mountains.
Meghamalai is a mountain range situated in the Western Ghats in Theni District of Tamil Nadu. It is also called the Hignwavys Mountains, the term 'Highwavys' being derived to describe the steep and undulating mountain ranges. As the name suggests, Meghamalai is invariably a place where the clouds meet the mountains. It marks natural beauty surrounded by tea and coffee plantations and varieties of flora and fauna.
Image Attribute : Vinoth Chandar
Tourist Attractions in Meghamalai
Meghamalai falls.
Meghamalai Falls also called the Clouds Land Falls are round-the-year falls that do not run dry. The falls descends in two separate places from the stream Suruli Theetham that originates from the hills. Spotting wild animals such as elephants, guar, spotted deer and other dwellers of the forest is not very uncommon.
Meghamalai Tea Estates
Large tea estates, coffee plantations and spice garden could be found in abundance in the Meghamalai region. The Highwavys Estates is a tea plantation run by the Woodbriar Group. Highwavys is the ideal viewpoint for a wonderful view of the Varusanadu Hills.
Meghamalai Dams
Six dams originate from Meghamalai Mountains, most popular of them being the Suruli Theertham. Manalar Dam offers a breathtaking view of the Cumbum Valley and distant villages in Theni District. Highway Point Dam is another important landmark.
Meghamalai Forests
Meghamalai forests in all its wilderness is home to exotic birds, flora and mammal life. Meghamalai has been declared as a protected area by the Government of Tamil Nadu owing to its quintessential wildlife.
Vellimalai or the Silver Mountain is situated in the heart of Meghamalai at about 1650 metres above sea level. This place is where the Vaigai River originates. It is a lovely place to experience the natural bounties that Meghamalai has to offer in the form of tea gardens and rare species of fauna.
Things to do in Meghamalai
Meghamalai is not a very crowded place so you could thoroughly enjoy the pristine nature and the peaceful vibe of a hill station. Trekking and long mountain walks is an experience second to none.
Ideal time to visit Meghamalai
The month of September to May is the ideal time to visit Maghamalai. It is pleasantly cool and refreshing this part of the year.
How to reach Meghamalai
Roads are not very proper and buses that take you to Megamalai are few. You could reach Meghamalai from Theni via Chinnamanoor or from Andipatti via Kandamanayakkanur. Both Theni and Andipatti are well connected from the districts of Madurai and Dindigul. The nearest rail heads are at Dindigul, Kodairoad and Madurai. The nearest airport is at Madurai (130 kilometres), Trichy (190 kilometres) and Coimbatore (290 kilometres).
Any content change in this Article?
Your Name (required)
Your Email (required)
Your Message
Note: Kindly add your valuable comments related to this particular post only. You may also send your valuable feedback to our email [email protected]
Megamalai Tourism and Travel Guide
Trips and itineraries for megamalai.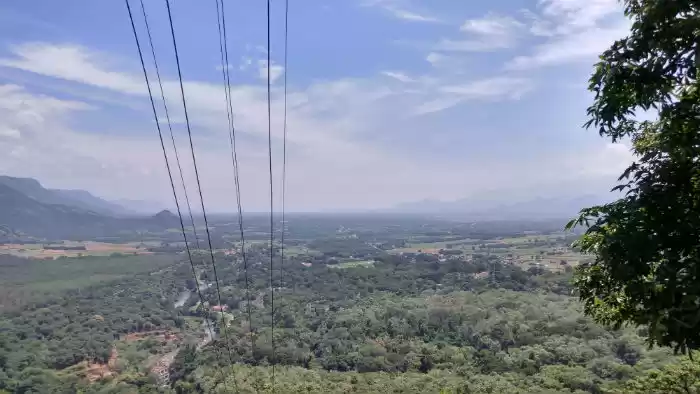 Top Places To Visit in Megamalai
Weekend getaways from megamalai.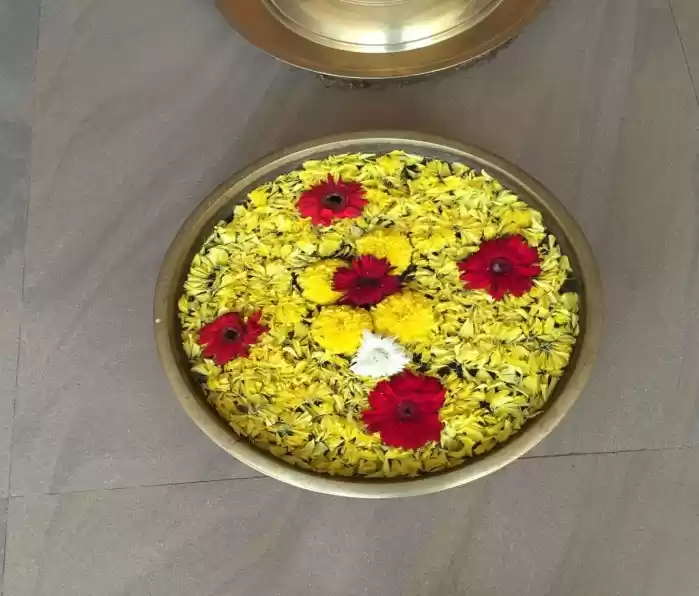 Tourist Places
Verbal Ability
Send your Feedback to [email protected]
Help Others, Please Share
Learn Latest Tutorials
Transact-SQL
Reinforcement Learning
R Programming
React Native
Python Design Patterns
Python Pillow
Python Turtle
Preparation
Interview Questions
Company Questions
Trending Technologies
Artificial Intelligence
Cloud Computing
Data Science
Machine Learning
B.Tech / MCA
Data Structures
Operating System
Computer Network
Compiler Design
Computer Organization
Discrete Mathematics
Ethical Hacking
Computer Graphics
Software Engineering
Web Technology
Cyber Security
C Programming
Control System
Data Mining
Data Warehouse
Javatpoint Services
JavaTpoint offers too many high quality services. Mail us on h [email protected] , to get more information about given services.
Website Designing
Website Development
Java Development
PHP Development
Graphic Designing
Digital Marketing
On Page and Off Page SEO
Content Development
Corporate Training
Classroom and Online Training
Training For College Campus
JavaTpoint offers college campus training on Core Java, Advance Java, .Net, Android, Hadoop, PHP, Web Technology and Python. Please mail your requirement at [email protected] . Duration: 1 week to 2 week
SKIP TO MAIN CONTENT
தமிழ்நாடு அரசு
Government of Tamil Nadu
A+ Font Size Increase
A Normal Font - Selected
A- Font Size Decrease
A High Contrast
A Normal Contrast - Selected
Megamalai Wilde Life
Megamalai is also called as ''Paccha Kumachi'' which means green peak is at 1500 mts above sea level, altitude. During British period this was popularly called as High Wavy Mountain. Since the peak is covered with clouds always, locals call it as Megamalai. ( Theni to Megamalai 50 km )
Photo Gallery
How to Reach:
Nearest Airport at Madurai.
Nearest Railway station : Madurai
Reaching from Madurai-Usilampatti-Andipati to Theni
Discover the world
Where do you want to go :.
Destinations
Travelers & Locals
Tours & Guides
320 Places and 555 Members
1250 Places and 2400 Members
2050 Places and 1500 Members
820 Places and 3400 Members
1050 Places and 2650 Members
1000 Places and 4340 Members
775 Places and 350 Members
800 Places and 750 Members
Join the Fun!
Create your travel profile. Meet like minded travelers. Share the places you love.

Tour Guide or Travel Agent?
Create a free profile and list your travel offers.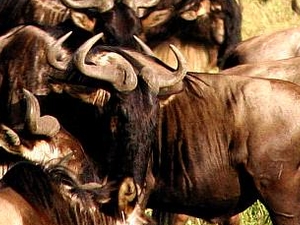 A Social Network Connecting Travelers and Locals
Travel is all about new experiences. No matter where you're going, Touristlink gives you opportunity to get a real feel of the culture. Meet up with a local for a coffee or beer, find travel companions to share the journey. Touristlink makes it easy to arrange your trip directly with the person organizing it. With over 50,000 tour operators and 150,000 travelers and locals signed up we are the largest social network connecting travelers and locals. Learn More >
Want to get started? Sign up and tell us where you're going. Share your trip plan with other travelers and locals and meet someone new or broadcast it to local guides to find the best deal or discover a tour you have not heard about. How it Works >
Post a Trip. Here is how it works
Travel is all about new experiences. No matter where you're going, Touristlink gives you opportunity to get a real feel of the culture. Meet up with a local for a coffee or beer, find travel companions to share the journey, or if you want arrange a tour with an independent guide. If you are looking to find a tour guide we will email your trip plan to relevant local guides and tour operators.
Post your trip
It takes just a few seconds to post your trip details to the Touristlink community.
Get Connected
Once it's posted locals and other travelers going the same place can see it and contact you. If you're looking for a guide or great travel deal will email your trip plan to the local tour operators so they may contact you.
Enjoy your Trip
Half of travel is meeting new and interesting people. Take a chance and see where Touristlink takes you. Get started.
Explore World
Places To Visit
Recreation / Outdoor
Tourist Essentials
Shopping / Nightlife
Popular Destinations
Towns & Villages
Universities
Skyscrapers
Historic Houses
States/Regions
Heritage Sites
Key Buildings
Neighborhoods
Famous Streets
Plazas and Squares
We use cookies to ensure you get the best experience on our website. Learn more I agree

Maharashtra
Madhya Pradesh
Andra Pradesh
Megamalai Wildlife Sanctuary
About Megamalai
Photo Gallery
Video Gallery
Nearest Attraction
SELECT YOUR HOLIDAY DESTINATION
Amusements parks in tamilnadu, art and craft in tamilnadu, beaches in tamilnadu, bird sanctuary in tamilnadu, cave in tamilnadu, city in tamilnadu, districts in tamilnadu, forts in tamilnadu, golf club in tamilnadu, hill stations in tamilnadu, historical monuments in tamilnadu, islands in tamilnadu, lakes in tamilnadu, museum in tamilnadu, national park in tamilnadu, temples in tamilnadu, trekking camping in tamilnadu, waterfall in tamilnadu, wildlife sanctuary in tamilnadu.
CONNECT WITH US

Customer service
Terms & Conditions
Privacy statement
© 2018, ↑ HolidayLandmark All rights reserved
5 Best Meghamalai Cottages, Resorts & Tent Stay for Friends & Family
Meghamalai Cottages : If you're looking for the best meghamalai cottage to stay with your friends and a safe meghamalai resort to stay with your family then I'd give the list of best meghamalai cottages that are available in 2021 post lockdown below. Cottages in Meghamalai are booked two days before during weekends as there are only 4 budget meghamalai cottages available there and the rest of the resorts in Meghamalai are costly.
The best Meghamalai cottages are Woodbrier cottages but they are damn costly, So the alternate megamalai cottages are listed below in this article.
If you want to book Meghamalai Cottage then Whatsapp me here:
Table of Contents
Best Meghamalai Cottages and Resorts 2021
Megamalai which is located few kmds away from Chinnamanur is one of the booming tourist destination for Honeymoon couples and families. Post lockdown many people are enquiring me regarding the best resorts and cottages in Meghamalai to stay and enjoy their weekend. I have already posted an article on Megamalai tourism which has more details on how to reach, places to visit in Megamalai.
As the phone signal connectivity is poor in Meghamalai it is difficult to contact the resort owners in Meghamalai and that's the main reason people are finding it difficult to book a budget room stay in Megamalai .
There are only 4-5 cottages in Meghamalai that are budget friendly that will cost you around 2400 per room for 3 members.
Also read: Varkala cliff resorts with swimming pool .
Meghamalai Cottages Rates 2021:
Meghamalai is not a commercialized tourist place so, the cottages and resorts in Megamalai don't have names instead they have the estate names. The best meghamalai cottages are:
Highwavys Panchayat Lodge
Gubendran Estate
Woodbriar Cottages
Premium Cottage #6 (Recent addition 2021)
Stay 1 : If you're on a budget trip and looking for cheap place to stay then Meghamalai Panchayat lodge is the best place that you can book for around Rs.700 .
Stay 2 : If you are on a weekend trip looking to stay in a best Meghamalai Cottage then I'd definitely suggest the place where I had stayed during my previous trip. It has a wonderful waterfall view and normal room that's cost you more than Rs.2400 for 3 person room.
This is how it Looks: https://www.instagram.com/stories/highlights/17871578092910462/
There are other similar cottages in Meghamalai but the cost starts from Rs.2000
Also read: Vagamon resorts with swimming pool .
Stay 3 : If you're planning a solo trip or with friends and looking to stay in a tent then this one is the best.
This includes Breakfast, Lunch and Dinner and campfire.
Note : You have to trek for 1 hour to reach the camping location in Meghamalai .
Guests will be taken before evening to the camping spot in Megamalai because to avoid disturbing wild animals.
Tents available are mixed – 1 person, 2 persons upto 6 persons tents are available.
There's Another Meghamalai Tent pitching spot approximately 1 km from here to camp.
Other than these private properties tourists are not allowed to camp in Meghamalai with their own tents so If you are already carrying your tents with you pitch them in a private property and not inside the forest.
Stay 4 : If you're ready to expand your budget then there are few costly resorts in Meghamalai available to book from MMT and other booking websites.
Stay 5 : This cottage comes under premium value and looks very attractive, clean and neat. The restrooms are sanitized properly and it is located in the best place in Megamalai. They also offer balcony view rooms.
Meghamalai Cottage Booking Details :
To book the above meghamalai cottages which you like, Message me in Whatsapp
Whatsapp me only if :
Your Megamalai trip date is confirmed
Your Cottage budget is fixed
Number of members are confirmed
How to Reach these Meghamalai Cottages?
The cottages in Meghamalai that are listed above are not pointed in Google maps but reaching them is very easy, I can help you with the directions after you book the Meghamalai resort .
Also Check how to book premium alleppey houseboats .
Campfire is allowed in most of the cottages in Megamalai if it is not raining.
Food can be purchased from a nearby hotel in Meghamalai which is located 2 kms from the cottage.
I have been helping tourists to book resorts in Meghamalai after the quarantine has been lifted. Since I'm getting so many enquiries everyday I'd like to clear few things here so that you don't have to ask me about:
Is Meghamalai Opened for Tourists?
Yes after the lockdown, Meghamalai is opened for tourists.
Do we need E-pass?
No, You don't need E-pass to enter inside Meghamalai
How to reach Meghamalai by public transport?
Reach Chinnamanur and take bus from there.
Can we get cheaper Meghamalai cottages?
There is a cheap dormitory stay in Meghamalai which I wouldn't recommend anyone.(Don't ask me)
Watch our video on Megamalai tourist places here :
Incoming search terms:
meghamalai cottages highways, tamil nadu
meghamalai resorts list
megamalai panchayat cottage online booking
megamalai panchayat cottage megamalai, theni, tamil nadu
meghamalai dormitory
sand river cottage meghamalai
megamalai rooms
woodbriar meghamalai
16 thoughts on "5 Best Meghamalai Cottages, Resorts & Tent Stay for Friends & Family"
Need resorts/ cottages for one day night as 24-oct-2020
Hi, you have to book 1 week before your stay because cottages gets sold faster during weekends.
Hi, one of my friend sais that it is unsafe for just two people to travel (couple) to meghamalai. She suggest only to travel in groups. Is it true. They say people will gang up and even rape and robbery possible. Pls advice.
I think your friend was joking and you took it too seriously.
தவறான தகவல்
Hi sir, am from Chennai. We are planning to come Meghamali around 20 ppl during pongal holiday, can yu pls guide me which will be best and safe resorts, bcz we are comin along with the children's.. pls do reply sir
yes, whatsapp me here: +916385822088
megamalai resort number
we are to visit next month pls give guidlines proper staying and food
contact us in whatsapp
We would like to book a cottage for 8 people travelling to Megamalai on Dec 10th, 2021. Could you please help?
Dear Sir, Thank you so much for providing all the details. My wife and me are planning to visit Meghamalai during the last week of May, 2022. We would like to stay either in a Cottage or in a resort. On getting reply from you, I shall send you advance amount. kindly reply: [email protected]
Hi Can u send me the premium class hotel details for 18 th June coming Saturday 1 night stay..for 3 families can u pls suggest immediately..
Paln to arrive megamalai on Aug 12….any good family resort is avaible….
Leave a Comment Cancel reply
Save my name, email, and website in this browser for the next time I comment.
Group Enquiry? NEW
10 Resorts in Megamalai
Megamalai Resorts
Here are some of the best resorts in megamalai:, quick navigation, sterling resort.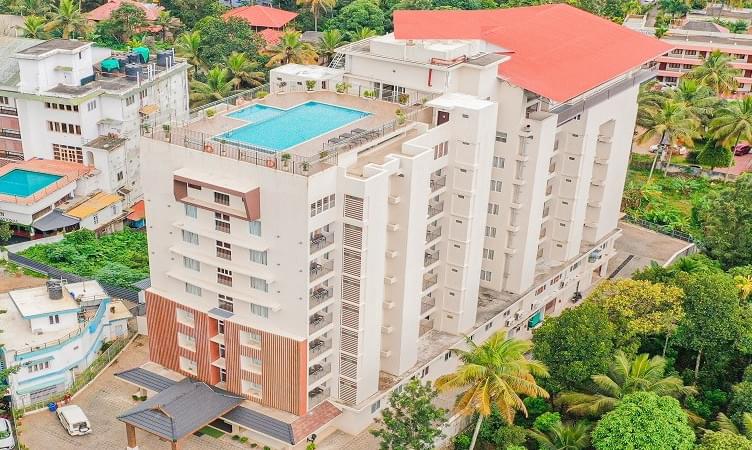 Nestled amidst the charming Idukki mountains, Sterling Resort offers an ideal getaway from the busy city life. The Resort features 83 opulently equipped rooms commanding picturesque views of the surrounding mountains. The spacious lodgings available here make it one of the most popular Megamalai resorts among families and couples alike. The scenic rooftop pool adds to the luxurious charm of the place. The in-house restaurant at the resort promises a gastronomic treat. The spacious banquet hall offered by the Resort can also be availed for private events and conferences. Location: Kottayam - Kumily Road, opp. Holiday Home, Thekkady, Kumily, Tamil Nadu 685509 Amenities: Swimming Pool Adventure activities such as jungle treks Karaoke Borrowing library Spa
Wood Note Resort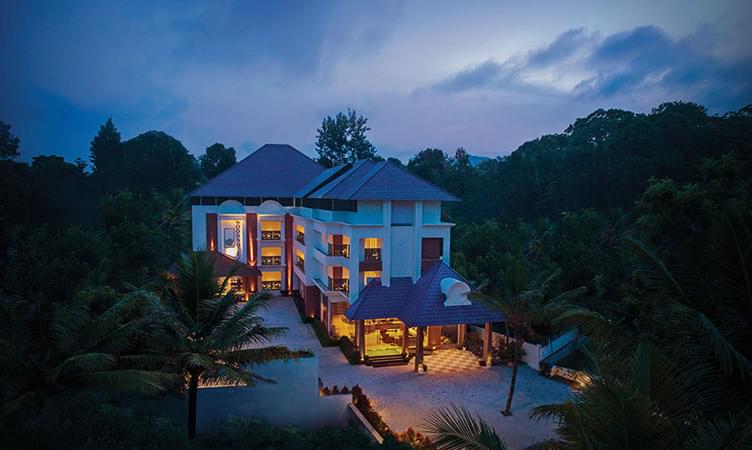 Occupying a tranquil patch on the fragrant Cardamom Hills, Woodnote promises a restful sojourn in the heart of Thekkady. Offering a luxury experience at pocket friendly rates, Woodnote is one of the most sought after budget Megamalai resorts. The rooms and suites available at Woodnote are designed to convey the most elegant styles without compromising the quality of comfort. Drizzle, the multi-cuisine restaurant at Woodnote, seeks to thrill its diners with its unique delights. Additionally, the resort café offers a range of sweet treats with delectable beverages. Location: Thamarakannan Rd, Thekkady, Kumily, Kerala 685509 Amenities:  Outdoor swimming pool Fitness Centre Sightseeing services
Aranya Nivas Resort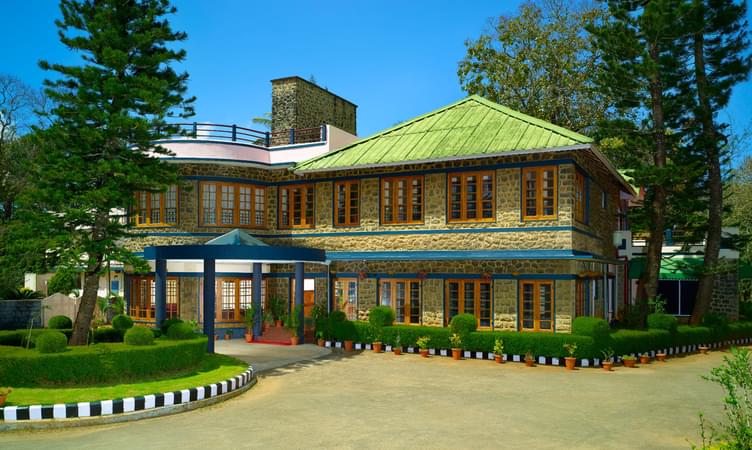 Its name literally translates to 'The Home Within the Forest', Aranya Nivas is a jungle lodge nestled within the Periyar Tiger Reserve. Overlooking the Periyar Lake, this luxury lodge offers 30 rooms for stay. The spacious and well-decorated rooms here offer fantastic, unobstructed views of the surrounding sanctuary. The laidback restaurant and casual bar at the resort add to the charm of the place. Aranya Nivas is one of the most oft-visited Megamalai resorts for adventure sports, with exclusive boating facilities on the adjacent Periyar Lake. It is also among the only resorts in Megamalai that allow pets. Location: Thekkady P.O., Kumily, Kerala 685536 Amenities: Outdoor swimming pool Spa Centre Adventure activities Plantation tours Pet friendly
Hills & Hues Resort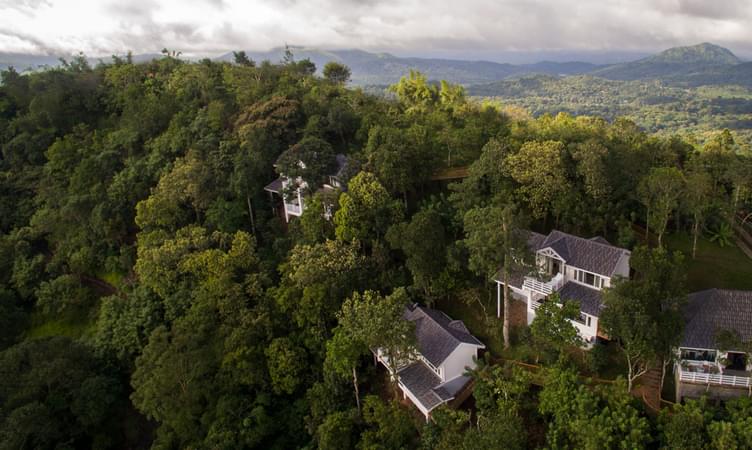 Overlooking the adjacent Periyar Tiger Reserve, Hills and Hues quaint hill-top restaurant promising a luxury stay experience. The chic cottages here are well furnished and equipped with private terraces and floor-to-ceiling windows, offering unobstructed views of the surrounding green ranges. The resort also houses an in-house restaurant and a spice garden of its own. Location: 2nd Mile Amaravathy P.O, Thekkady, Kumily, Tamil Nadu 685509 Amenities: Swimming pool Spa Gymnasium Cooking lessons Boating and nature walks
Forest Canopy Resort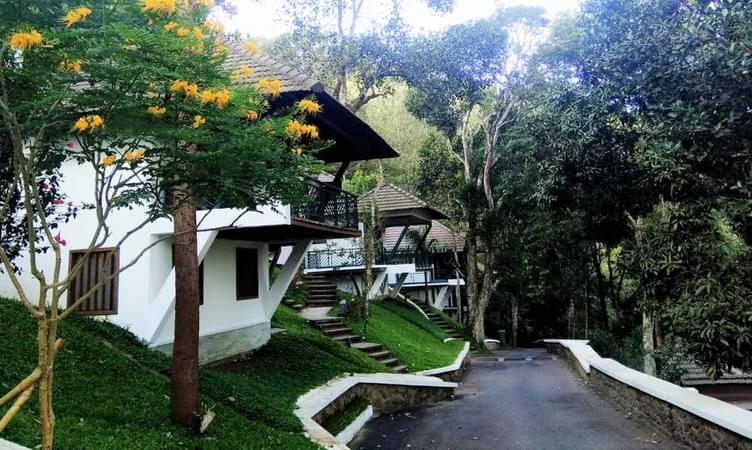 Boasting of a charming simple refuge in the lap of nature, Forest Canopy is among the best budget luxury resorts in Megamalai. With its stunning locale, the Resort offers an authentic forest stay experience. The cottages at the resort are specially designed with vast, open balconies. The in-house restaurant at the Resort offers a fantastic selection of food and beverages. Forest Canopy is much sought after for its adventure sport facilities. The Resort is also home to a private spice-library of its own. Location: NH 220, Kottayam - Kumily Road, Near Chalimada Junction, Periyar, Kerala 685509 Amenities: Swimming Pool Gym Spa centre Spice Plantation tours Outdoor adventure activities such as boating, jeep safari, bamboo rafting and so on
The Elephant Court Resort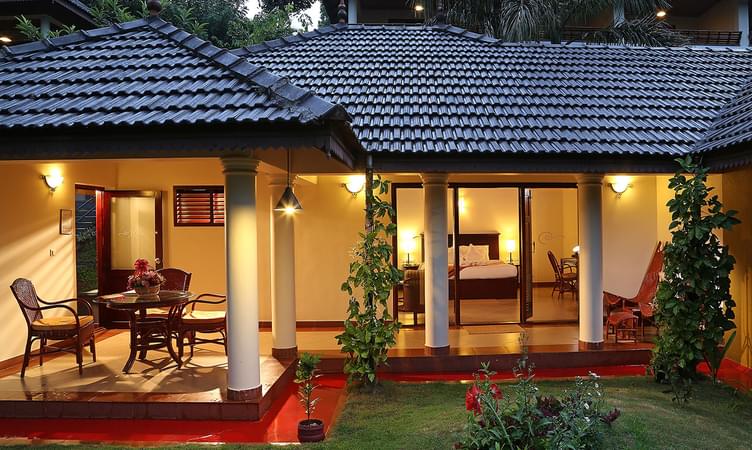 Sprawling over four acres of verdure land, The Elephant Court is one of Megamalai's finest luxury resorts. Hidden amidst spice plantations and green orchards, it prides in being among the most sought after resorts in Megamalai. The spacious, lavishly equipped rooms at the Resort offer an unparalleled stay. The resort also has a honeymoon suite reserved especially for couples, making it one of the top Megamalai resorts for couples. The two restaurants housed within the Elephant Court pride in their traditionally South Indian menu. The resort also serves as an ideal destination for theme weddings, conferences, and other events. Location: Thamarakannan Rd, Thekkady, Kumily, Kerala 685509 Amenities: Swimming Pool Health Club Gym Borrowing library Outdoor activities such as bamboo rafting, jungle walks, hiking and more Jeep safaris
Club Mahindra Resort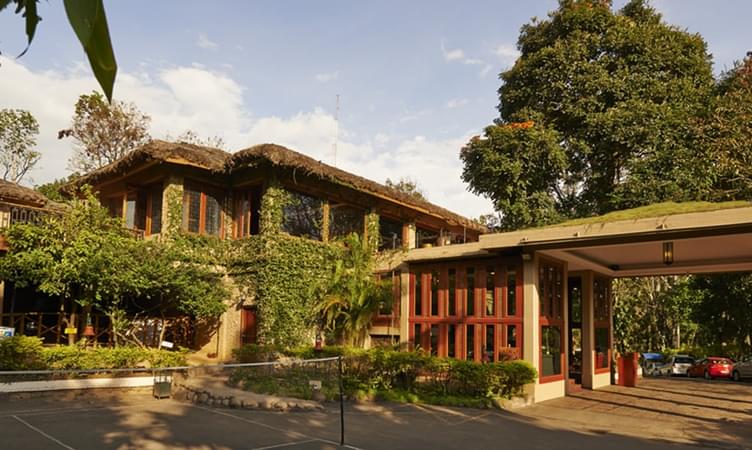 Set amidst fragrant spice plantations, Club Mahindra offers cottages built in the traditional machan style. The cozy studio-style apartments and one-bedroom rooms offered here are equipped with all necessary amenities, and offer stunning views of the surrounding hills. Apart from its eclectic dining options, Club Mahindra also arranges bonfire dinners for couples on request, making it one of the most romantic resorts in Megamalai. Location: Thamarakannan Rd, Thekkady, Kumily, Kerala 685536 Amenities: Swimming Pool Spa Boating and Bamboo rafting Elephant rides Jungle treks
Cardamom County Resort
Nestled at the edge of the Periyar Tiger Reserve, Cardamom County promises a scenic refuge in the heart of nature. Following the natural contours of the hillock that the Resort sits on, each cottage here is built on various height levels, offering a unique view to the surrounding misty mountains of Periyar. The simple and stunning rooms here are well-furnished and fitted with private balconies of their own. Cardamom County is also one of the best Megamalai resorts to enjoy outdoor adventure sports at. From Nature Walks to Bamboo Safari's- this Resort has it all.  The Resort also houses an in-house restaurant of its own, serving delicacies made with locally grown spices. Location: Kumily Thekkady Rd, Thekkady, Kumily, Kerala 685509 Amenities: Outdoor pool Gymnasium Spa and Yoga Centre Outdoor adventure sports like bamboo rafting, nature walks and more. Tribal visits and jeep safaris Guided treks and Jungle Patrol
Summit Hampton Resort
A polished facility with an eye for comfort, Summit Hampton offers 31- well furnished rooms for stay. The elegantly designed lodgings here are fitted with all necessary amenities, such as air-conditioners, tea and coffee making facilities, private bathrooms and so on. The resort also houses an in-house restaurant of its own, serving impeccable delights. The Metta Spa, housed within the Resort, is popular for its rejuvenating massage therapies. Location: Thekkady, Kumily, near pepper vine hotel, Kerala 685509 Amenities: Spa Fitness Centre Barbecue facilities Children's playground
Niraamaya Retreats Resort
A romantic refuge in the very heart of nature, Niraamaya Retreats is a charming jungle resort. The Resort offers 13 elegantly furnished rooms, facing either the resort gardens or the surrounding cottages. It offers its guests the unique opportunity to commune with nature on a personal level. From outdoor yoga sessions under the forest canopies to rejuvenating Ayurvedic therapies, a stay here is bound to replenish your senses. The in-house restaurant at Niraamaya Retreats promises an exquisite gastronomic treat. The Resort also houses a boutique within its premises, allowing guests to go through an array of local handicraft items. Location: 66th Mile V&V Estates, Kumily, Kerala 685509 Amenities: Infinity pool Spa centre Cooking classes Adventure activities such as bamboo rafting and boating Jungle safaris Elephant safaris
People Also Ask About Theni
Which are the top budget megamalai resorts, which are the top megamalai resorts with swimming pool, which megamalai resorts are good for weekend getaways, what is the lowest & highest price for resorts in megamalai, what facilities will i get at resorts in megamalai, theni reviews.

Popular Nearby Places Around Theni
More things to do in theni, more on theni tourism, best domestic packages, best international packages, domestic honeymoon packages, international honeymoon packages, places to visit in india, international places to visit, things to do in india, international things to do, popular on thrillophilia.
We assure the privacy of your contact data.
This data will only be used by our team to contact you and no other purposes.
Your enquiry has been received successfully. Our destination expert will reach out to you soon!