To The Mountains Blog by Ski.com | News, Weather, Info
Tour dates and trailer released for latest matchstick productions film.
by Jessica Peterson
Posted on September 21, 2022
Matchstick Production's reputation precedes itself when it comes to capturing the stoke of skiing and bringing it to the big screen. The company has it down to a science on how to get us all hyped for the upcoming winter season. This year's film, "Anywhere From Here," continues the tradition with, based on the trailer, another jam-packed premiere with incredible shots of shredding all around the globe.
The world premiere kicks off on Oct. 1 in Annecy, France, followed by the U.S. premiere on Oct. 7 in Crested Butte, Colorado. Check out the current tour schedule to catch "Anywhere From Here" at your nearest theater, an all-encompassing hype experience instead of just streaming it from your laptop after the online release. That's what we'll be doing later in the season to continue fueling our excitement and desire to get out to the mountains.
Get a taste of what's to come by watching the trailer below:
In collaboration with Destination Canada and our current Do North campaign , Ski.com is a proud sponsor of the fall 2022 MSP tour.
Dates and venues are still being added, check here for the most up-to-date tour schedule..
Oct. 1- World Premiere in Annecy, France
Oct. 7- U.S. Premiere in Crested Butte, CO
Oct. 8- Park City Drive-In, UT
Oct. 10- Aspen, CO
Oct. 11- Denver, CO
Oct. 12-  Minneapolis, MN
Oct. 12- Breckenridge, CO
Oct. 13- Boulder, CO
Oct. 14- Long Lake, NY
Oct. 14- Edmonton, AB
Oct. 14- Golden, CO
Oct. 14- Calgary
Oct. 18- Portland, OR
Oct. 19- Bend, OR
Oct. 20- Anchorage- AK
Oct. 20- Seattle, WA
Oct. 21- Whistler, BC
Oct. 21- Whitefish, MT
Oct. 22- Courtenay, BC
Oct. 25- Palisades Tahoe, CA
Oct. 27- Palmer, AK
Oct. 27- London, UK
Oct. 28- Park City, UT
Nov. 4- Edwards, CO
Nov. 5- Revelstoke, BC
Nov. 9- Ogden, UT
Nov. 11- Steamboat Springs, CO
Nov. 17- Kaysville, UT
Nov. 18- Sioux Falls, SD
Nov. 18-20- Portland, OR
Nov. 26- Danbury, CT
Dec. 3- Ludlow, VT
Dec. 10- Vista, CA
Dec. 10- Golden, BC
Dec. 12- Franconia, NH
Dec. 14- Girdwood, AK
Jan. 4- Frisco, CO
Jan. 17- Ridgway, CO
No videos yet! Click on "Watch later" to put videos here
View all videos
Don't miss new videos Sign in to see updates from your favourite channels Sign In
You are not logged in! Login | Create new account

The Land of Giants: Official Trailer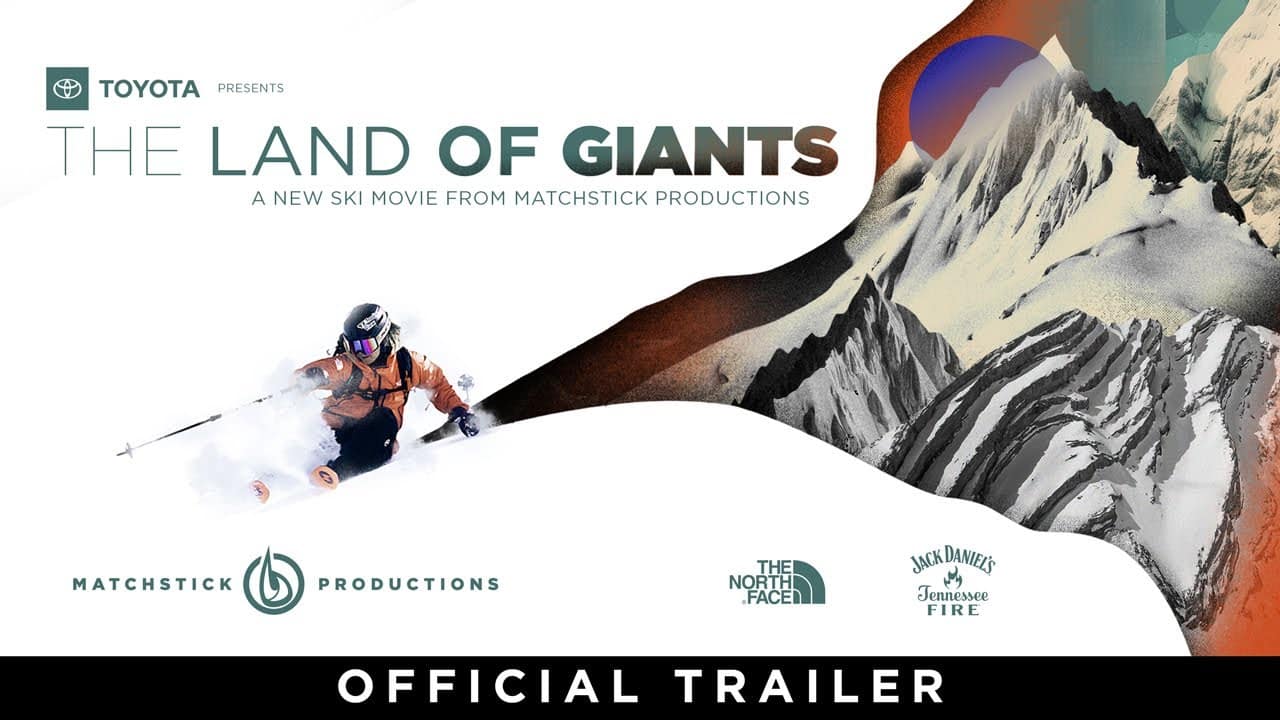 Mountain Biking 100 Miles in a Day: Payson McElveens 12-Hour Ride – A Bikers Ballad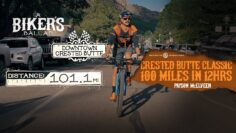 The Sacred Grounds – Part Four: Descension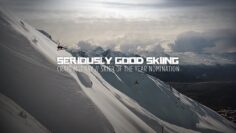 2022 Skier of the Year: Craig Murrays Full Nominee Segment!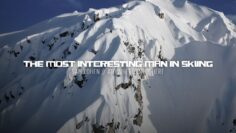 The Most Interesting Man in Skiing: Sam Cohen is Gnarly!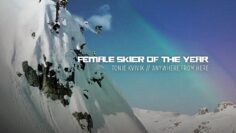 Female Skier of the Year: Tonje Kvivik Full Segment
12 Year-old Skier Walker Shredz Will Blow Your Mind!!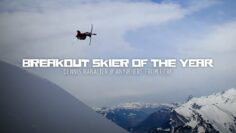 Breakout Skier of the Year: Dennis Ranalter – Anywhere From Here Extended Cut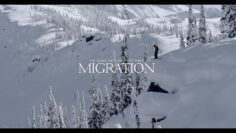 The Sacred Grounds – Part Three: Migration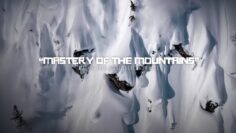 Mastery in the Mountains – Markus Eder : Anywhere From Here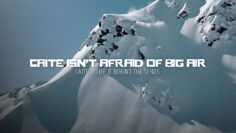 Caite Zeliffs HUGE Huck : Behind the Sends
The story of man vs. mountain is one that has captured our imaginations for centuries. But what if MSP flipped the script? What if, instead of focusing on the human element, we took a closer look at the mountains themselves?
That's the premise of The Land of Giants, a new ski film that explores the most iconic mountains on Earth. From the Fjords of Norway to the spines of Alaska, we will get to know and understand the canvas that creates the most mind-melting moments in skiing. But most importantly, we'll come to appreciate their sheer beauty and power. Captured with revolutionary cinematography combined with genre bending music, The Land of Giants is not to be missed.
The Land of Giants features the best skiers in the world, skiing unbelievable conditions and riding to the very edge and beyond. It's a celebration of the natural world, and a reminder of the power of the human spirit. It's a film that will leave you awestruck, inspired, and humbled. Join us on this journey into The Land of Giants.
The crew at Matchstick filmed in the most iconic and beautiful ranges skiers dream of. Our "Cast" of mountains:
Smoky Range, ID // Chilkat Range, AK // Niseko Range, Japan // Sierra Mountain Range, CA // Lyngen Alps, Norway // Wasatch Range, UT // Fitzsimmons Range, BC // Kitimat Range, BC
The Land of Giants cast of athletes features the best skiers the sport has to offer, from all over the globe: Mark Abma // Sammy Carlson // Logan Pehota // Tonje Kvivik // Nikolai Schirmer // Caite Zeliff // McKenna Peterson // John Collinson // Colby Stevenson // Janelle Yip // Sam Kuch // Ari Tricomi // Karl Fostvedt // Coline Ballet-Baz // Craig Murray // Emily Childs // Dennis Ranalter // Xander Guldman // Hedvig Wessel // Lucy Sackbauer // Stinius Skjøtskift // Gen Sasaki // Sam Cohen // Marcus Goguen
Film Sponsors: Presented By Toyota with The North Face Jack Daniels Tennessee Fire
Subscribe: http://bit.ly/MSPfilmsYT
Get your tickets now at https://matchstickpro.com/skitour/
Follow us on Facebook: https://www.facebook.com/MSPFilms Instagram: http://instagram.com/mspfilms Twitter: https://twitter.com/mspfilms
GET TOUR TICKETS TODAY
More show dates added daily.
01 nov All Day NORTHERN, BC – UNBC THEATRE – NOVEMBER 1
01 nov All Day LITTLETON, CO – BEHIND THE SCENES TAPHOUSE – NOVEMBER 1
01 nov 7:00 pm FLAGSTAFF, AZ – COCINO CENTER FOR THE ARTS – NOVEMBER 1
01 nov 7:00 pm DENVER, CO – WOODS BOSS BREWERY – NOVEMBER 1
02 nov 6:30 pm PORTLAND, OR – MULTNOMAH ATHLETIC CLUB – NOVEMBER 2
02 nov 7:00 pm Durango, CO – November 2 – Community Concert Hall
02 nov 7:30 pm ENUMCLAW, WA – THE CHALET THEATRE – NOVEMBER 2
03 nov 7:00 pm MISSOULA, MT – FREESTYLE TEAM FUNDRAISER – NOVEMBER 3
03 nov All Day EDWARDS, CO – RIVERWALK THEATRE – NOVEMBER 3
03 nov 7:00 pm EDMONTON, AB – THE METRO CINEMA – NOVEMBER 3
03 nov All Day KEYSTONE, CO – TEAM SUMMIT SKI/SNOWBOARD – NOVEMBER 3
03 nov 7:00 pm RIDGWAY, CO – SHERBINO THEATRE- NOVEMBER 3rd
04 nov 6:30 pm SUN VALLEY, ID – SV OPERA HOUSE – NOVEMBER 4
04 nov All Day PORTLAND, OR – SNOWVANA – NOVEMBER 4
04 nov 7:00 pm STEAMBOAT SPRINGS, CO – VENUE (TBA)- NOVEMBER 4
06 nov 6:30 pm BOISE, ID – THE EGYPTIAN THEATRE – NOVEMBER 6, 2023
06 nov All Day SPOKANE, WA – GONZAGA – NOVEMBER 6
07 nov 6:30 pm SALT LAKE CITY – ROSE WAGNER PERFORMING ARTS CENTER – NOVEMBER 7
07 nov All Day DENVER, CO – CBRE – NOVEMBER 7
08 nov All Day BANFF, AB – MELISSAS MISSTEAK – NOVEMBER 8
09 nov All Day HOOD RIVER, OR – DOUG'S HOOD RIVER FUNDRAISER – NOVEMBER 9
09 nov All Day TROMSO, NORWAY – STUDENT SKI CLUB – NOVEMBER 9
09 nov 7:00 pm Billings, Montana – November 9th – Babcock Theatre
10 nov 6:30 pm MCCLOUD, CA – MT. SHASTA SKI PARK – NOVEMBER 10
10 nov 7:00 pm SIOUX FALLS, SD – GREAT BEAR SKI VALLEY – NOVEMBER 10
10 nov All Day FAIRBANKS, AK – ALPINE SKI CLUB – NOVEMBER 10/11th
10 nov All Day BRECKENRIDGE, CO – SNOWPOCOLYPSE – NOVEMBER 10
11 nov 7:00 pm FERNIE, BC – SAVAGE MARKETING – NOVEMBER 11
11 nov All Day UMEA, SWEDEN – ANDIES SANDWHICH – NOVEMBER 11
11 nov All Day CHEWELAH, WA – ANDIES SANDWHICH SHOP – NOVEMBER 11
11 nov All Day HELENA, MT – GREAT DIVIDE SKI AREA – NOVEMBER 11
16 nov 7:00 pm BUFFALO, WY – MEADOWLARK SKI PATROL – NOVEMBER 16
16 nov All Day KAMLOOPS, BC – TRU STUDENTS UNION – NOVEMBER 16
17 nov 7:00 pm MCCALL, ID – PAYETTE SKI CLUB – NOVEMBER 17
17 nov 8:00 pm CUMBERLAND, BC – STOKEFEST – NOVEMBER 17
18 nov 6:00 pm BETHLEHEM, PA – LEHIGH UNIVERSITY – NOVEMBER 18
18 nov All Day REVELSTOKE, BC – THE ROXY THEATRE – NOVEMBER 18
18 nov All Day TAHOE, CA – SUGARBOWL SKI RESORT – NOVEMBER 18
21 nov 7:00 pm QEJA Socks – November 21 – Kaysville Theatre
22 nov 7:00 pm KELOWNA, BC – BIG WHITE FREESTYLE CLUB – NOVEMBER 22
23 nov All Day PENTICITON, BC – APEX FREESTYLE CLUB – NOVEMBER 23
23 nov All Day VERNON, BC – SILVER STAR FREESTYLE CLUB – NOVEMBER 23
24 nov 6:30 pm NELSON, BC – WHITEWATER SKI TEAM – NOVEMBER 24
24 nov All Day KIMBERLY, BC – KIMBERLY ALPINE RESORT – NOVEMBER 24
24 nov All Day GOLDEN, BC – KICKING HORSE SKI PATROL – NOVEMBER 24
28 nov 6:30 pm GRAND RAPIDS, MI – FHC SKI TEAM – NOVEMBER 28th
28 nov All Day BERKLEY, CA – UC BERKLEY CAMPUS – NOVEMBER 28
30 nov All Day CALGARY, AB – BORN BREWING CO. – NOVEMBER 30
01 dec 6:00 pm AMSTERDAM – FREERIDE FILM FESTIVAL – DECEMBER 1
01 dec All Day SOLDOTNA, AK – REGIONAL SPORTS COMPLEX – DECEMBER 1
01 dec 7:00 pm BUENA VISTA, CO – BV SCHOOLS – DECEMBER 1
02 dec All Day MT ASHLAND, OR – RACING ASSOCIATION FUNDRAISER – DECEMBER 2
04 dec All Day BOLOGNA, ITALY – CINETECA DI BOLOGNA – DECEMBER 4
06 dec All Day DOVER, NH – DOVER HIGH SCHOOL – DECEMBER 6
07 dec All Day VANCOUVER, BC – DUER – DECEMBER 7
09 dec 5:00 pm DONNELLY, ID – TAMARACK RESORT – DECEMBER 9
09 dec 6:30 pm INVERMERE, BC – FREESTYLE PANORAMA – DECEMBER 9
09 dec All Day FERNIE, BC – FERNIE FREESTYLE CLUB – DECEMBER 9
09 dec 8:00 pm TYGART MOUNTAIN SPORTS – DECEMBER 9 – LUDLOW, VT
14 dec All Day FAIRFAX, CA – SPLIT ROCK – DECEMBER 14
16 dec 7:00 pm FRANCONIA, NH – CANNON MOUNTAIN SKI PATROL – DECEMBER 16
23 dec All Day CRESTED BUTTE, CO – MAJESTIC THEATRE – DECEMBER 23
27 dec All Day NEWBURY, NH – GOOSEFEATHERS PUB – DECEMBER 27
01 jan 5:00 pm ALMATY, KZ -CHAPLIN MEGA ALMA-ATA CINEMA – DATE TBA
09 jan All Day BIG SKY, MT – BIG SKY WAYPOINT – JANUARY 9
CLAIM, The Greatest Ski Movie… EVER!
Related videos.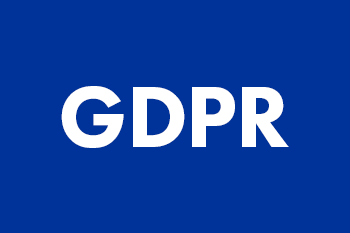 Privacy Overview
Strictly Necessary Cookies
This website uses cookies so that we can provide you with the best user experience possible. Cookie information is stored in your browser and performs functions such as recognising you when you return to our website and helping our team to understand which sections of the website you find most interesting and useful.
Strictly Necessary Cookie should be enabled at all times so that we can save your preferences for cookie settings.
If you disable this cookie, we will not be able to save your preferences. This means that every time you visit this website you will need to enable or disable cookies again.
Trailer Time '23: FREESKIER's Ultimate Guide to Ski Movie Teasers
Featured Image: Photographer Emily Tidwell captures skier Janelle Yip while filming in Japan for Matchstick Productions 2023 film, 'The Land of Giants'
It's a delightful September evening. There's a chill in the air as you step outside and… what's this? A yellow leaf nose dives to the ground. You're stunned, shaking in your custom baby seal leather boots. "Does that mean what I think it means?" you ask as a smile creeps across your face. Yes, anxiously excited skier, it does. It means that it is officially ski movie trailer season. Which, as everyone knows, is the precursor to ski movie season, which is the precursor to ski season. The real deal. The whole tamale. The Great Bambino. To break down that math for you and put it in simple terms, it's almost ski season. Get hyped!
The barrage of trailers that emerge this time of year can be tough to keep track of. With so many good ski films coming out, we've compiled some of our favorite teasers so you can find them all in one place. There's sure to be some that we missed, so keep your eyes peeled, but this is a good place to start if you're looking for what to expect on the big screen this fall. The official 2023 FREESKIER guide to ski movie teasers (in no particular order) lies before you.
Below are a few films that have yet to drop trailers online but should absolutely be on your list this Fall.
'Plug and Play' – Deviate Films
'Advice for Girls' – The Road West Traveled
Sam Kuch & CK9 Studios
' Brushino ' – Henrik Harlaut & Noah Albaladejo
' What's For Breakfast? ' – Suéde
' Why Not? ' – Child Labor
Lucas Wachs project
Chris Logan project
Trailer, Tour Dates and More for Matchstick Production's 2023 film, 'The Land of Giants'

MATCHSTICK WILL BRING YOUR VISION TO LIFE WITH SPECIALIZED CONTENT CREATION AND EXPERT CINEMATOGRAPHY.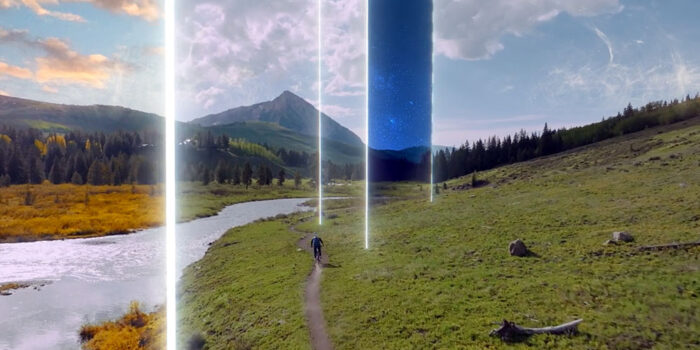 IF YOU WANT TO TAKE IT TO THE NEXT LEVEL YOU CAME TO THE RIGHT PLACE.
RED Dragon packages, Pro Prime lenses, Sliders, Cranes, Lights, 4k Drones, 6k CineFlex RED Dragon, Camera Vehicles, RV Trailer and more equipment added everyday.
TELL ME MORE

MEET THE TEAM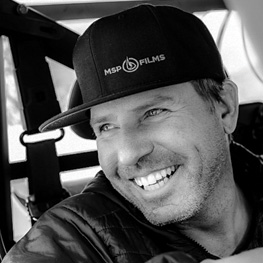 STEVE WINTER
Executive producer, murray wais, executive producer / director, scott gaffney, director / dp / writer / editor.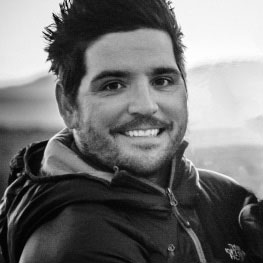 CREATIVE DIRECTOR / DESIGNER
Ben sanford, account executive, mike curran, cinematographer / editor.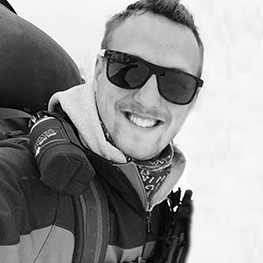 BEAU LARSON
Dara fogarty, tour manager, cinamon davis, a little praise....
"Eleven Experience hired MSP to shoot our promo video – from start to finish the process was seamless. The entire team offered us a level of expertise, professionalism and knowledge that was beyond our expectations. The finished product was a 3.5 minute promotional video that exudes raw emotion and completely tells our Colorado story. I would fully recommend using MSP for your filming needs."
"Beyond unparalleled imagery, narrative and action, MSP's true secret weapon is audience. Their 20-plus year legacy has created a truly global platform for activation and engagement with a highly passionate audience at the very center of the adventure lifestyle."
"My former job was with Discovery Channel's Design and Creative Services group, so I am very familiar with the creative process. That experience made it that much better to be able to share our own vision, only to see MSP make it even better through their professional twists. As an owner in the program, it was reassuring that the MSP crew treated me the same way I expect my clients to be treated. The finished product followed my vision without the need to hold anyone's hand."
"I have worked with MSP with both Driven Experiences and Gateway Canyons Resort where the projects couldn't have been more different from each other. While MSP is a pioneer in creating action sports content, I was impressed by how professionally they take on any subject matter from off-road trucks to a luxury resort. It was a pleasure working with the crew as they were able to build on my vision and carry it out beautifully"
"I've partnered with Matchstick on a number of productions for more than a decade. They are always working to progress their filmmaking and are willing to take risks. We've shared an Emmy nomination and some amazing experiences over the years."
"We finished three showings with MSP this week. All had full-house attendance and enthusiasm was high. There was a cheer when the Mountain Hardwear logo came up in the show intro, and the energy that Frankie brought to the stage, along with the athletes in attendance, had people flying out of their chairs and fists pumping. It was a great primer for the season and it was the biggest public association of Mountain Hardwear with an influential ski company EVER. At the end of the Boulder show I raffled off the outfits that were worn in the film to a huge crowd in the lobby right after the show - it was bedlam!!! Raffling off MSP / MHW hats, 20 MHW fleece hats, and the MHW outfits was HUGE for our brand."
PARTNERS & CLIENTS
ALL MOSCOW TOURS
Getting Russian Visa
Top 10 Reasons To Go
Things To Do In Moscow
Sheremetyevo Airport
Domodedovo Airport
Vnukovo Airport
Airports Transfer
Layover in Moscow
Best Moscow Hotels
Best Moscow Hostels
Art in Moscow
Moscow Theatres
Moscow Parks
Free Attractions
Walking Routes
Sports in Moscow
Shopping in Moscow
The Moscow Metro
Moscow Public Transport
Taxi in Moscow
Driving in Moscow
Moscow Maps & Traffic
Facts about Moscow – City Factsheet
Expat Communities
Groceries in Moscow
Healthcare in Moscow
Blogs about Moscow
Flat Rentals
Moscow theatres
Moscow has always been and still remains the city of theatres. This magnificent capital attracts theatregoers from all over the world. Here are the theatres we like and truly recommend you to visit.
Bolshoi Theatre
The Bolshoi Theatre
On 28 March 1776, Catherine II granted the prosecutor, Prince Pyotr Urusov, the privilege of maintaining theatre performances of all kinds, including masquerades, balls and other forms of entertainment. And that is where Moscow's Bolshoi ( Big ) Theatre starts its history. The building of the Bolshoi Theatre, one of Moscow's symbols, was opened on 20 October 1856, on Tsar Alexander II's coronation day.
The Bolshoi Theatre is a symbol of Russia for all time. It was awarded this honor due to the major contribution it made to the history of the Russian performing arts. This history is on-going and today Bolshoi Theatre artists continue to contribute to it many bright pages.
Visit the theatre to watch the magnificent Russian operas and ballets. Make sure you are going to see the performance on Historic Stage.
Site: http://bolshoi.ru
Maly Theatre
One of the oldest Moscow theatres – the Maly (Small) Theatre – is situated on Teatralnaya Ploschad (Theatre Square) neighboring the famous Bolshoi (Big) Theatre. The history of the theatre dates back to 1756 when the theatre company was founded by Catherine the Great's will. During the 19th Century the theatre has become a favorite stage for some of the Russian most noted playwrights, in particular Ostrovsky who premiered 40 of his 52 plays here.
If you want to enjoy classical Russian theatre, see plays written by Chekhov, Pushkin, Ostrovsky and Gogol the Maly is probably one of the best choices. The theatre follows Russian drama tradition and makes classical productions. So with a little prior knowledge of the general plot of the play will be able to follow the action quite well without the help of subtitles.
Site: http://www.maly.ru/
Moscow Art Theatre
The theatre was established by K. S. Stanislavsky and V. I. Nemirovich-Danchenko in 1898 under the name Moscow Art Theatre (MKhAT). This is the first theatre in Russia, who practiced the real reform and together with young actors created modern repertoire. Nevertheless, in today's Theatre classic world literature is staged as well as the modern patriotic literature. It is loved by Muscovites and the capitals guests for traditions, wonderful cast and bold experiments.
Site: http://www.mxat.ru/
Sovremennik
Sovremennik Theatre was founded by a group of young Soviet actors during the «Khrushchev Thaw». Among the founders were Oleg Yefremov, Galina Volchek, Igor Kvasha, Liliya Tolmachyova, Yevgeniy Yevstigneyev and Oleg Tabakov, now famous Russian actors. The debut production was Victor Rozov's play «Forever Alive».
Nowadays it is one of the most popular Moscow theatres, with interesting premiers and wide basic repertoire, involving masters of Moscow stage and talented beginning actors.
Site: http://www.sovremennik.ru/
«Peter Fomenko's Workshop» Theatre
This is a young and progressive theatre. The troupe consists of actors with innovative way of thinking and staging plays. They unite the passionate desire to experiments and classic Russian theatrical traditions. During 15 years of theatre's existence there were created 36 plays which were rewarded with national and international theatrical awards.
Site: http://fomenko.theatre.ru/
Theatre of Nations
The fascinating building in pseudo-Russian style has been taken by theaters from 1885. Nowadays, Theatre of Nations, a unique structure that has no analogues in national theatre, is located there. Today Theatre of Nations is one of the most successful producer project with ambitious and realized art plans. The activities of the theater are in many ways exclusive. Thus, it introduces the Russian audiences to outstanding examples of European theater. The Theatre of Nations holds a variety of theatre programs, organizes national and international festivals, presents the best Russian and foreign productions of all genres and trends and produces its own performances. Lack of a constant troupe allows keeping star cast and genre flexibility — from drama and comedy to post-drama and ballet.
Site: http://www.theatreofnations.ru/
Gogol Centre
Recently renovated Gogol Centre is a theatre that seeks a constant dialogue with reality. Debates and conferences on the most current themes in the discussion club «Gogol+», world premieres of the movies that have never been released in Russia in the program «Gogol cinema», rare recordings of the great 20th and 21st centuries theatre performances in the public multimedia library, large music concerts and of course performances on several stages by the most remarkable Russian and foreign directors. All this makes it possible to explore the vast spheres of modern Art while remaining in the same space.
Site: http://gogolcenter.com/
Praktika Theatre
Praktika Theatre is a small theatre venue and company focused on new drama. it was opened in 2005 as a theatre in search of contemporary topics and stories, of the present-day language, a new style and a new generation of playwrights and productions.
Today this is probably the only theatre in Moscow, which sharply addresses political and social issues and is supported by distinguished directors from Russia and Europe. The name of the theatre – «Praktika» means that the theatre offers various practical workshops. Praktika offers yoga seminars, psychology and dance workshops. There is a cinema club which introduces Moscow to recent international film releases.
Site: http://www.praktikatheatre.ru/
The Moscow International House of Music
This gorgeous music center, settled down at the banks of the Moskva River, organizes performances of national and foreign symphony orchestras, chamber ensembles, solo instrumentalists, opera singers, ballet dancers, theatre companies, jazz bands, variety and traditional ensembles.
It accommodates three concert halls placed on three different levels and having separate entrances. Each hall is executed in its own style and special array. The rows of seats ascend up in a form of an amphitheater providing a good view of the stage from every place of the auditorium. There is a summer terrace on the podium of MIPAC designed for different open-air promenade concerts and festive events. It has a common architectural space with the winter garden and the foyer of the Great Hall.
Site: http://www.mmdm.ru/
The Moscow Philharmonic
Created in 1922 on the initiative of Anatoly Lunacharsky, the Moscow Philharmonic was intended to display the vitality of art in the newly formed country, with the capability of making bold experiments and yet profoundly understanding the centuries-old traditions of worldwide musical culture. During its long history the Philharmonic experienced good times and bad.
Today the Moscow Philharmonic has become the country's leading concert organization, operating both in an artistic capacity and as a producer. It acts as the principal organizer of large-scale international projects involving Russian ensembles. You can come here to enjoy best pieces of classical music performed by world famous musicians.
Site: http://meloman.ru
Our Private Tours in Moscow
Moscow metro & stalin skyscrapers private tour, soviet moscow historical & heritage private tour, layover in moscow tailor-made private tour, «day two» moscow private tour, whole day in moscow private tour, gastronomic moscow private tour, all-in-one moscow essential private tour, moscow art & design private tour, tour guide jobs →.
Every year we host more and more private tours in English, Russian and other languages for travelers from all over the world. They need best service, amazing stories and deep history knowledge. If you want to become our guide, please write us.
Contact Info
+7 495 166-72-69
119019 Moscow, Russia, Filippovskiy per. 7, 1
Mon - Sun 10.00 - 18.00
Moscow Tours
Customized tours
Moscow for kids
Evening activities
Moscow evening activities
St Petersburg evening activities
Day trips out of Moscow
Golden Ring tours
St Petersburg tours
Russian tour destinations
Package tours
Moscow highlights
Travel Tips
Upcoming group tours
Moscow events
Tour duration: 4 hours Transportation: walking and metro Tour covers: Red Square, St Basil's Cathedral (outside), Lenin's Tomb (outside), Gum, Bolshoi theatre (outside), Moscow metro tour.
Tour duration: 4 hours Transportation: driving Tour covers: Red Square, St Basil's Cathedral, Bolshoi Theatre, Alexander's Gardens, Victory Park, Christ the Saviour cathedral, Novodevichy convent, Moscow State University, Sparrow hills.
Tour duration: 4 hours Transportation: walking Tour covers: Moscow Kremlin (including cathedrals), Armoury chamber.
Moscow offers enough amazing attractions to keep you busy 4-5 days and even longer. This Moscow private tour gives you a chance to explore major highlights of the city. Tour duration: up to 7 hours each day Transportation: Walking and metro + 3-hour driving on the 1st day, full day driving services on the 3d day, all other days walking and metro
During your 2-3 day private tour of Moscow you'll see most famous sights of the city Tour duration: up to 7 hours each day Transportation: 1st day - walking and metro, 2nd day - 3-hour driving + walking, 3d day - driving.
Moscow in 1 day private tour is ideal for the first-time visitors of Moscow with limited time. Tour duration: 7 hours Transportation: walking and metro Tour covers: Moscow Kremlin (including cathedrals), Red Square, St Basil's Cathedral (outside), Lenin's Tomb (outside), Gum, Zaradje park, Varvarka street, Moscow metro tour.
Book this Moscow private tour if you have at least 8 hour layover Transportation: car or public transport (airexpress train + metro) Tour duration: up to 8 hours Tour itinerary: Your Moscow guide will meet you at the airport, brings you to the center of Moscow. You'll see Red Square, St Basil's Cathedral, Gum, Bolshoi theatre, Alexander's Gardens, Moscow Kremlin and metro.
We are glad to meet independent travelers and city explorers, all those who choose unbeaten tracks or have particular interests. We help you to create your own tour of Moscow. You can have a look at the list of Moscow sights and mark places you'd like to include in your itinerary. We'll help you to create a tour to match your interests. We can also give you some tips on how to save time getting around our very spread-out city.
Moscow has a lot to offer to the Jewish traveler. Our tour is devoted to the life of Moscow Jewish Community before the Revolution, during Soviet times and at present. You'll visit Moscow synagogues, Jewish cultural center, museum of Jewish history and Holocaust memorial. Your Moscow tour guide will talk to you about the life of Jews in Russia now and before.
Moscow is a great destination for everyone interested in our Soviet past. During your Moscow tour you can discover an amazing heritage of Soviet architecture and learn about the greatest Russian political figures who changed the world in the 20th century. Moscow was the heart of the Soviet empire for almost 70 years and the city is still full of reminders of the Communist era.
We invite you to visit the Bolshoi theatre which recently opened its doors after 6 years of major renovation. During the tour you'll see the fabulous halls with restored 19th century interiors, learn about most advanced technologies used in the theatre today and even go behind the scenes to watch a rehearsal.
Isn't it exciting to taste local food while travelling? The food tour of Moscow gives you a chance to taste delicious meals you've never eaten before and learn about Russian eating and drinking traditions.
Have you ever tried Russian ice-cream? Do you know what makes it taste so special? During the tour you'll learn a lot about the history of Russian ice-cream, see its production line and get a chance to taste this popular Russian treat.
We always taste new food while travelling. But isn't it exciting to learn how to cook it? Many popular Russian dishes are not so hard to master. During the cooking master class you'll learn about Russian culinary traditions, practice cooking and enjoy a typical Russian meal (cooked by yourself) together with friendly locals.
The tour features a visit to the vodka museum followed with a vodka tasting session in a restaurant.
You won't see any museums during this Moscow tour. There might be no architectural monuments on your way.
Architecture in Moscow is very diverse. Here you can find everything from medieval Russian churches to modern iron and glass skyscrapers. We offer you architecture tours devoted to art-noveau, constructivism and Stalin neorenaissance.
Glinka museum is the largest center of music culture famous for its unique collection of musical instruments. The display features instruments from all the regions of Russia, as well as folk and professional instruments from more than 50 foreign countries.
We invite you to plunge in the depths of the mediaeval history of Russia. You will learn the everyday life of ordinary and noble people of XVI-XVII centuries and visit one of the oldest hoses survived in Moscow. During the tour you'll stroll along the ancient street of Moscow and see its numerous churches that strike the imagination of any passerby. You'll end up in the Andronikov monastery where one can see the oldest church of Moscow and see a beautiful collection of icons.
During the tour there will be a unique chance to visit famous ceremonial halls of St. George. St. Andrew, St. Vladimir and St. Aleksandr as well as see the hidden gems Terem Palace and Facated Chamber, which is one of the oldest secular buildings in Moscow.
Once a top secret town Star City today is more open and welcomes visitors interested in space travel. Since1960s Star city has been a training centre for the Russian Cosmonauts, it was here where Yury Gagarin, German Titov, Valentina Tereshkova prepared for their historic flights. Many Russian Cosmonauts live in Star city today with their families and get trained.
Moscow has lived through many wars, but the most tragic and memorable was the Great Patriotic War. During this Moscow tour you'll visit a museum of the Great Patriotic War, and explore Victory Park with its numerous monuments as well as the open-air exhibition of military technique.
Located 83 km to the north-west from Moscow in the town of Klin, this house is a wonderful retreat hidden by the small forest on Leningradky highway on the way from Moscow to St. Petersburg where Pyotr Tchaykovsky spent the last year of his life and composed his last symphony №6
Moscow bike tours allow you to enjoy sightseeing in a unique and fun way. Why not take a look at the capital of Russia from a different perspective?
Most experienced travelers do not find anything exciting about subways. But have you heard of Moscow metro? Your Moscow tour guide will show you fantastic marble palaces of Moscow underground and tell you about its secrets. Another highlight of the tour is the Secret Soviet bunker, hidden at the depth of 60 meters
There is a city somewhere amidst bears and snow. And the city's name is Moscow. And there are famous landmarks here and there. And there are babushkas hiding on the unknown paths between these landmarks.
Willing to preserve the memory of your visit to Moscow? We're glad to offer you a portrait session in most photogenic locations in Moscow. During this tour you'll see Moscow most iconic sights and get a gallery of your images with picturesque backdrops.
During this tour you will discover the darker side of Moscow. You will see mysterious places and haunted mansions. You will learn about the lives of those moscovites who can't find peace even after their death. This tour reveals a different side of the city, which can be interesting for both sceptics and believers.
Are you curious to visit the oldest Film studio in Europe? The museum located on the its grounds offers a great chance to see clothes, props and retro cars, explore indoor and outdoor sets , learn about makeup procedure. It is also an opportunity to learn some stories and tricks of film making process.
This tour gives you a chance to see a typical apartment in one of the Seven Sisters. Besides you'll learn the story of life of one of the greatest Russian ballerinas.
During the tour you will be able to learn about the history of Moscow State University, visit rotunda on the 31st floor where some temporary exhibitions are held as well as to have lunch in one of the students' cafeterias.
The tour is focused on the events that happened 100 years ago and after. We'll talk about the Russian Revolution and the changes it brought to lives of ordinary people. The tour features a walking part as well as the House on the Embankment museum
We invite you to explore the historic and the most luxurious Moscow baths. We'll be able to visit the male top class department which is considered the most beautiful category and were ladies are allowed to wash only once a year.
The tour features the visit to Yasnaya Polana estate as well as a very unique and interactive museum of arms in Tula
We use cookies to improve your experience on our website, and to facilitate providing you with services available through our website. By continuing to use our website, you accept our use of cookies, the terms of our Privacy Policy and Terms of Service . I agree