Ben Howard Cancels Upcoming North America 'IS IT?' Tour
Ben Howard's upcoming 'IS IT?' tour will no longer go on as planned.
The English indie singer took to X Tuesday morning to announce the news, citing personal reasons.
"It has been an impossibly difficult decision to arrive at but due to personal reasons at this time we are unable to make the trip West," Howard said. "We know that many of you will have already made your travel arrangements and will suffer the double disappointment. We are really sorry to let so many down but hopefully we can make it up to you all in 2024."
Howard noted that all tickets will be automatically funded via point of purchase.
The North America tour was slated to kick-off on October 20 in Washington, D.C., hitting cities along the way like Toronto, Denver, New York, Vancouver, and Boston before wrapping-up in Los Angeles on November 15.
Howard was set to tour in support of his 2023 sixth studio record Is It? , which featured tracks "Couldn't Make It Up" and "Walking Backwards." Every Kingdom , Howard's 2011 debut, helped put him on the map with singles "The Wolves" and "Keep Your Head Up."
See the full list of Howard's cancelled North American tour dates below:
Ben Howard North America 'IS IT?' Tour 2023 — CANCELLED
October 20 — Washington, D.C. | The Anthem October 21 — Philadelphia, PA | Fillmore October 24 — New York, NY  | Beacon Theatre October 27 — Boston, MA | MGM Music Hall October 28 — Laval, CAN | Place Bell October 29 — Toronto, CAN | History October 30 — Toronto, CAN | History November 1 — Chicago, IL | Riviera Theater November 3 — Denver, CO | Mission Ballroom November 4 — Salt Lake City, UT | The Union November 7 — Vancouver, CAN | Orpheum Theater November 8 — Portland, OR | Arlene Schnitzer Hall November 9 — Seattle, WA | Paramount Theater November 12 — Oakland, CA | Fox Theater November 14 — San Diego, CA | The Sound November 15 — Los Angeles, CA | Orpheum
Last Updated on August 29, 2023
Coldplay Seeks Opening Act For Aussie Shows With $15K Competition
Dave matthews band plots fall 2023 touring run, related posts, bush drops fall 2023 north american tour dates , nba conference semifinals scores no. 1 spot on tuesday best-sellers , aeg live takes over sunfest 2009 in west palm beach , tickets on sale: september 5, 2017 , vans warped tour gears up for 2010 season with more band announcements , ariana grande cancels nye gig in las vegas, plans for 2019 show .
So so bummed about this. I've been wanting to see him live an went through so much to acquire tickets, room an board an plane tickets. All to have it cancelled.
Comments are closed.
Username or Email Address
Remember Me
Registration is closed.

Who Was Andrea Davis? Revealing Minnie Riperton's Secret History
Best bonnie raitt songs: 20 bluesy classics, songs that influenced the rolling stones: 10 essential blues tracks, the breadth and depth of minnie riperton's chess recordings, 'black fire': the andrew hill classic that still burns bright, 'nightlife': scott gorham and brian robertson join the thin lizzy party, 'the car over the lake album': ozark mountain daredevils drive on, paul mccartney shares first meeting with john lennon, more in podcast clip, the killers announce career-spanning collection 'rebel diamonds', chinese pop megastar eason chan renews contract with umg, elton john announces new album at rock and roll hall of fame ceremony, 'love actually' soundtrack celebrates 20 years with vinyl reissue, holly humberstone announces first north american headlining tour, celebrate the 50th anniversary of bob marley's 'catch a fire' with a new deluxe edition, ben howard shares 'life in the time,' announces north american tour.
'Is It?' will arrive on June 16.
Published on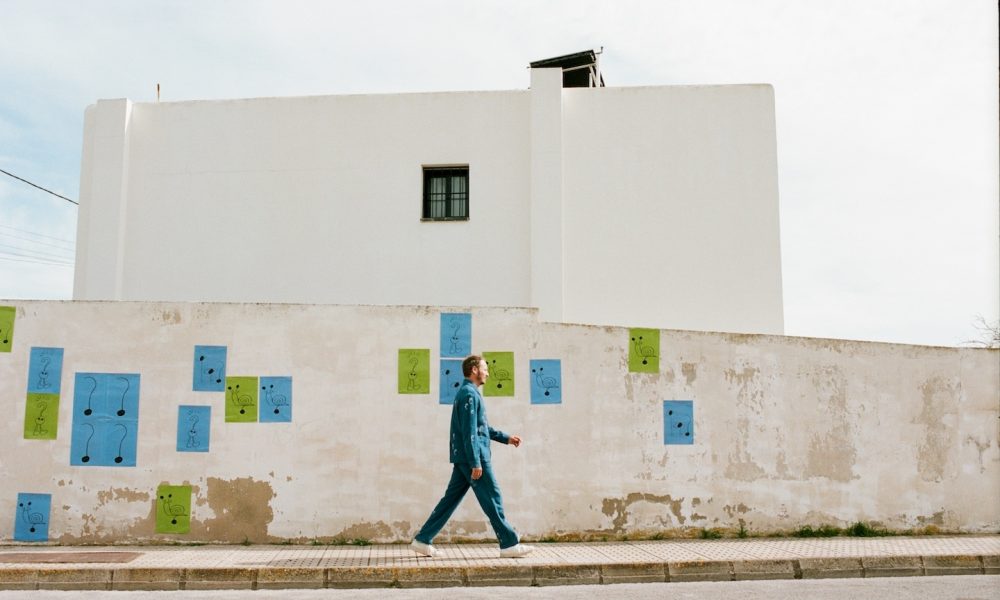 Ben Howard has shared a new single, "Life In The Time," off his forthcoming album Is It? , which is being released on Friday, June 16 (Island Records). He notes the song is, "about the settling of disputes, friends buried in the hillside and drifting apart."
On October 20, Howard will embark on his first North American tour in support of Is It? The dates kick off in Washington, DC and conclude in Los Angeles on November 15. Along the way he will stop in New York City for a show at The Beacon Theatre on October 24. Tickets are now available via The Artist Presale and public tickets go on sale Friday, June 9 at 10 am local. Ben is currently on tour in the UK and Europe and the dates include a sold-out show at London's new Alexandra Palace Park on July 22.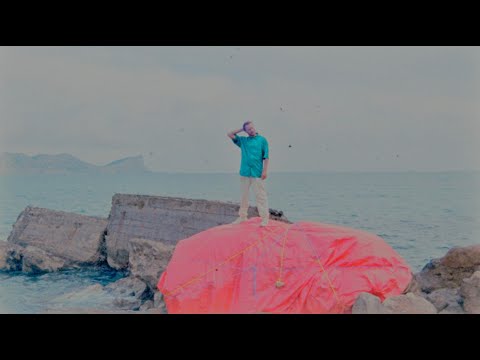 To give fans the best chance to buy tickets at face value, the artist has requested tickets to this event be mobile only and restricted from transfer. If you purchase a ticket and can't attend, you can list your ticket for sale at the price paid on Ticketmaster's Face Value Exchange. Exchange sellers must have a US or CAN bank account to accept payment.
'Watching The Detectives': From One Elvis To Another As Costello Calls
'bellybutton' and 'spilt milk': jellyfish's twin pop classics.

The states of NY, IL, and CO have laws in place to protect ticket brokers by prohibiting artists from restricting resale to face value exchanges only. For shows in these states, or at venues that don't offer restricted transfer, fans are strongly encouraged to only buy or sell tickets to one another at the price they paid.
Prior to today's single, Ben Howard has also teased the LP with "Walking Backwards" and "Couldn't Make It Up." Ben Howard recently performed the single "Walking Backwards" in France for the La Blogothèque series.
Ben and his band recorded Is It? over 10 days in the Le Manoir de Léon studios, nestled between Bordeaux and Biarritz in the South of France. It was produced by Bullion (Westerman, Nilüfer Yanya, Orlando Weeks).
Pre-order Is It?
Ben Howard Tour Dates: 6/15/23 – Fairview Park – Dublin 6/17/23 – Piknik I Parken – Oslo, Norway 6/19/23 – Carré Theatre – Amsterdam SOLD OUT 6/20/23 – Carré Theatre – Amsterdam SOLD OUT 6/21/23 – Phil Haarlem – Netherlands 6/30/23 – Rock Werchter – Werchter 7/1/23 – On The Mount At Wasing – Berkshire 7/2/23 – Down the Rabbit Hole – Beuningen 7/4/23 – Philarmonie de Paris – Paris 7/6/23 – Arena Wien – Vienna 7/7/23 – Pohoda Festival – Trenčín 7/9/23 – Sexto 'Nplugged – Sesto Al Reghena 7/11/23 – Žluté Lázně – Prague 7/12/23 – Progresja Summer Stage – Warsaw 7/14/23 – Zitadelle – Berlin 7/15/23 – Stadtpark – Hamburg 7/17/23 – Tonhalle – Munich 7/18/23 – X-Tra – Zurich 7/21/23 – SWG3 Yard – Glasgow 7/22/23 – Alexandra Palace Park – London SOLD OUT 7/23/23 – Cardiff Castle, Cardiff 8/11/23 – Boardmasters – Newquay 8/27/23 – Victorious Festival – Portsmouth 10/20/23 – Anthem – Washington, DC 10/21/23 – The Fillmore – Philadelphia, PA 10/24/23 – Beacon Theatre – New York, NY 10/27/23 – MGM Music Hall Fenway – Boston, MA 10/28/23 – Place Bell – Laval, QC 10/29/23 – History – Toronto, ON 10/30/23 – History – Toronto, ON 11/1/23 – Riviera Theatre – Chicago, IL 11/3/23 – Mission Ballroom – Denver, CO 11/4/23 – The Union – Salt Lake City, UT 11/7/23 – Orpheum Theatre – Vancouver, BC 11/8/23 – Arlene Schnitzer Concert Hall – Portland, OR 11/9/23 – Paramount Theatre WA – Seattle, WA 11/12/23 – Fox Theater – Oakland, CA 11/14/23 – The Sound – San Diego, CA 11/15/23 – The Orpheum Theatre – Los Angeles, CA
Your email address will not be published. Required fields are marked *
Save my name, email, and website in this browser for the next time I comment.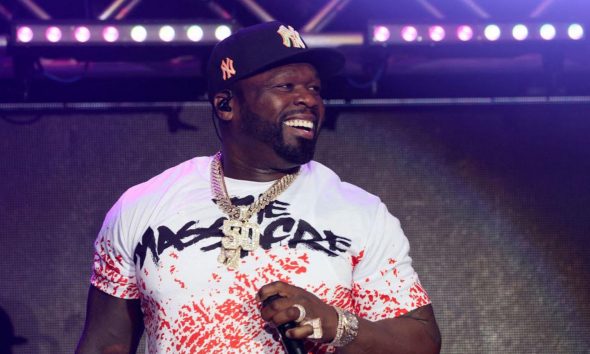 Ben Howard Announces North American Tour
by Evan Schlansky May 14, 2012, 7:00 am 1 Comment
Every Kingdom
mumford and sons
Videos by American Songwriter
Rising British singer-songwriter Ben Howard has announce a run of North American tour dates. Howard will be touring in support of his highly-acclaimed debut album, Every Kingdom , released by Communion Records (the label c0-run by Mumford and Sons' Ben Lovett). Every Kingdom reached the Top 10 on the U.K. charts and has been certified Gold.
The surf-loving songwriter will hit the West coast for the first time ever, and will be making appearances at Sasquatch! Music Festival and Bonnaroo.
Check out Howard's tour full list of dates, as well as his latest videos, below.
Ben Howard Tour Dates
May 26-28 George, WA Sasquatch! Music Festival
May 29 Portland, OR Wonder Ballroom
May 31 San Francisco, CA The Independent
June 1 Santa Barbara, CA Soho Restaurant
June 2 La Jolla, CA The Loft
June 5-6 West Hollywood, CA Troubadour
June 7 Manchester, TN Bonnaroo Music Festival
September 18 Washington, DC 9:30 Club
September 19 New York, NY Webster Hall
September 21 Philadelphia, PA Union Transfer
September 22 Boston, MA Paradise Rock Club
September 23 Montreal, QC Metropolis
September 24 Toronto, ONT The Sound Academy
September 26 Chicago, IL Vic Theater
September 27 Minneapolis, MN Varsity Theater
September 29 Boulder, CO Boulder Theater
September 30 Salt Lake City, UT The Depot
October 2 Seattle, WA The Neptune
October 3 Vancouver, BC Commodore Ballroom
October 6 Hollywood, CA The Fonda Theatre
October 7 Solana Beach, CA Belly Up Tavern
October 9 San Francisco, CA The Fillmore
www.benhowardmusic.co.uk
One Comment
Leave a reply cancel reply.
Only members can comment. Become a member . Already a member? Log In .
"The Pretender" by Jackson Browne
Daily Discovery: Brandon Jazz & His Armed Forces, "Radical Luv"
© 2023 American Songwriter
Ben Howard Extends 2023 Tour Dates: Ticket Presale Code & On-Sale Info
by Francesco Marano
Published june 1, 2023.
Ben Howard has added 2023 tour dates in conjunction with his upcoming album, Is It?
The newly planned concerts are set in October and November at North American venues coast to coast. Ben is currently on a tour through Europe through the end of August.
Is It? is scheduled for release on June 16. Listen to the new songs " Couldn't Make It Up " and " Walking Backwards ."
Ben Howard All Tour Dates and Tickets
When do ben howard 2023 tour tickets go on sale and what is the presale code.
For the new dates, the general public on-sale begins as early as June 9. Album pre-order presales begin June 6. American Express cardmember, Live Nation, LN Mobile App., and local venues / radio presales will follow. Keep in mind, each date is different and details are subject to change.
The Artist presale password is ISIT2023 . For the American Express presale, you can use the promo password INGOLD , but you will need the card to complete your purchase. The Live Nation presale password is DISCO , and the LN Mobile App code is COVERT . Click through the individual concert links for more information about the show you're interested in.
For the most up-to-date information, follow Ben Howard on social media and subscribe to the email newsletter , in addition to checking your local venue's social media and email subscription service.
For more, check out Ben Howard's Zumic artist page .
On Tour News
Bringing you the latest news and insights from the world of music.
Ben Howard Shares 'Life In The Time,' Announces North American Tour
Read More  
Related Posts
Macklemore announces homecoming Seattle show to Ben Tour
Grammy Award winning artist Macklemore has announced a new date for his hometown of Seattle at the Climate Pledge Arena…
Prepare for Thrills and Chills When Cold Cave Stops at Gramps in September
Cold Cave, currently consisting of Wes Eisold and Amy Lee, will be playing at Gramps on Friday, September 15. Read…
Summer Concert Tour announce hit 2024 lineup
Simple Minds and Pseudo Echo will have you singing your way into the night. Read More 
Leave a Reply Cancel reply
Your email address will not be published. Required fields are marked *
Save my name, email, and website in this browser for the next time I comment.
By using this form you agree with the storage and handling of your data. *
Ben Howard Tour 2023 - 2024
Upcoming Concerts
Past Concerts
About Ben Howard
Benjamin John "Ben" Howard (born 24 May 1987) is an English singer-songwriter. He self-released his debut EP Games in the Dark (2008) followed by two more EPs, These Waters (2009) and Old Pine (2010).
Discography
I forget where we were.
I Forget Where We Were is the second album by British singer-songwriter Ben Howard, released on 20 October 2014 Track Listing Small Things Rivers in Your Mouth I Forget Where... Read More
Every Kingdom
Every Kingdom is the first studio album by British singer-songwriter Ben Howard. It was released in the United Kingdom on 30 September 2011 as a digital download, on CD, on... Read More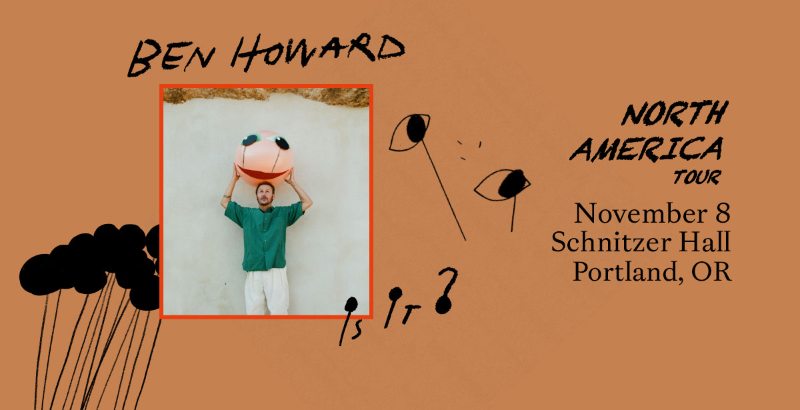 IS IT? North American Tour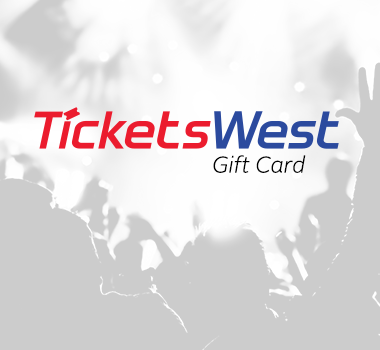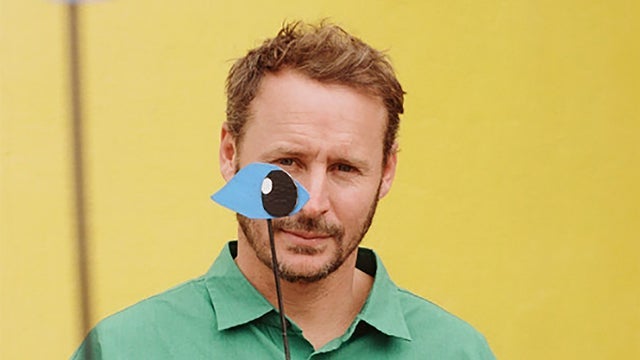 Latest Setlist
Ben howard on august 27, 2023.
Southsea Common, Portsmouth, United Kingdom
Popular Tracks
Expedia Rewards is now One Key™
Elektrostal, visit elektrostal, check elektrostal hotel availability, popular places to visit, electrostal history and art museum.
You can spend time exploring the galleries in Electrostal History and Art Museum in Elektrostal. Take in the museums while you're in the area.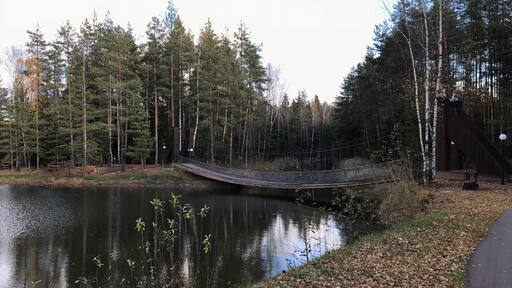 Places of interest
Electrostal History and Art Museum Vacations
Yuri Gagarin Cosmonaut Training Center Vacations
Peter the Great Military Academy Vacations
Central Museum of the Air Forces at Monino Vacations
Pekhorka Park Vacations
Balashikha Arena Vacations
History of Russian Scarfs and Shawls Museum Vacations
Balashikha Museum of History and Local Lore Vacations
Bykovo Manor Vacations
Noginsk Museum and Exhibition Center Vacations
Ramenskii History and Art Museum Vacations
Malenky Puppet Theater Vacations
Saturn Stadium Vacations
Fairy Tale Children's Model Puppet Theater Vacations
Likino Dulevo Museum of Local Lore Vacations
Orekhovo Zuevsky City Exhibition Hall Vacations
Electrostal History and Art Museum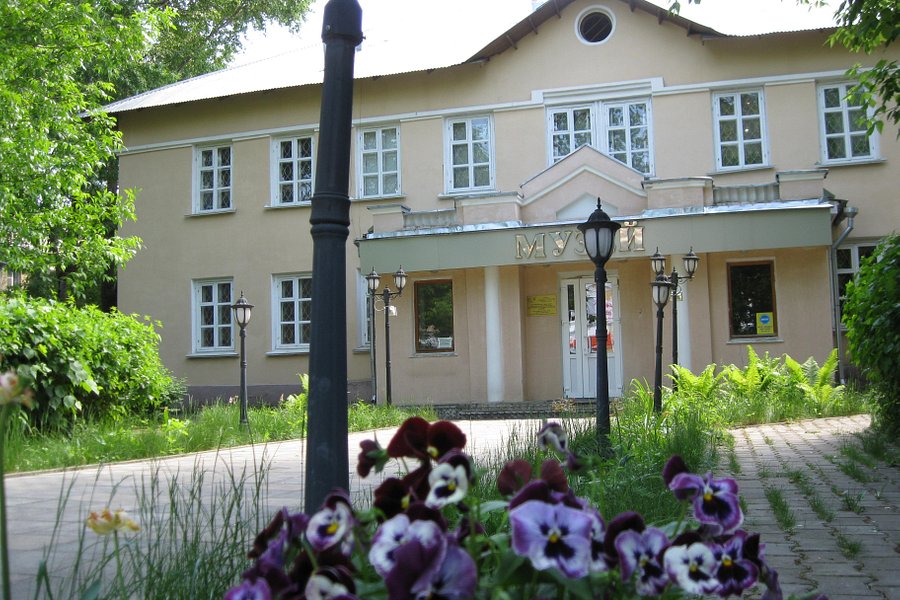 Electrostal History and Art Museum - All You Need to Know BEFORE You Go (with Photos)
(0.19 mi) Elektrostal Hotel
(1.21 mi) Yakor Hotel
(1.27 mi) Mini Hotel Banifatsiy
(1.18 mi) Elemash
(1.63 mi) Apelsin Hotel
(0.07 mi) Prima Bolshogo
(0.13 mi) Makecoffee
(0.25 mi) Amsterdam Moments
(0.25 mi) Pechka
(0.26 mi) Mazhor
Electrostal History and Art Museum Information
Moscow Metro Tour - With Ratings
Moscow Tours
Sightseeing Tours
Moscow Metro Tour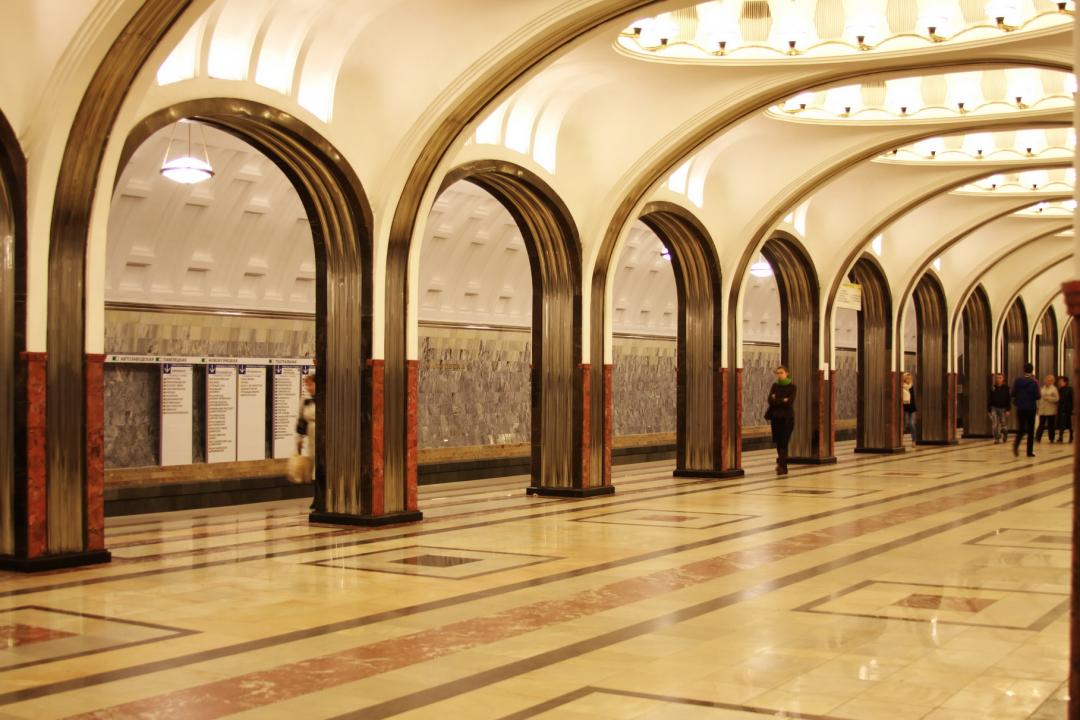 Tour Information
Key Details
Free Cancellation
Duration: 1 Hr 30 Mins
Language: English
Departure Details : Get to the Biblioteka imeni Lenina (Lenin's Library, Red Line) or Alexandrovsky Sad (Alexander Garden, Light Blue Line) metro station. Use any exit. Find the Kutafia Tower of the Kremlin. The guide .. read more
The Moscow Metro has a long history to it. Also, the city has an extremely beautiful subway. It is very well maintained and is also extremely decorated. Each station and spot has a different artistic aspect to it. On this tour, experience the efficiency of Moscow Metro.
Roam around the Revolution Square, with magnificent sculptures of the Soviet people
Visit the Kurskaya Station Lobby, the Hall of Fame of the WWII
Be awestruck at the Komsomolskaya , with impressive mural mosaics of Russian glorious victories
See the artistic side of Novoslobodskaya , with the stained glass, although under the ground.
Know More about this tour
Take our Moscow Metro Tour and discover why our subway is recognized as the most beautiful in the world!
"They used to have palaces for kings, we are going to build palaces for the people!" said one of the main architects of the Soviet subway.
With us you will see the most beautiful metro stations in Moscow built under Stalin: Komsomolskaya, Revolution square, Novoslobodskaya, Mayakovskaya. Our guide will tell fascinating stories and secrets hidden underground, urban legends and funny stories.
How many babies were born on the Moscow metro? Where is the secret Metro 2? How deep is the Moscow metro? And where did Stalin give his speech in November 1941? Join out Metro tour and find out!
Cancellation Policy
If you cancel between 0 hrs To 24 hrs before scheduled tour departure, the cancellation charge will be 100%
If you cancel between 1 days To 180 days before scheduled tour departure, the cancellation charge will be 0%
Please note that in case of No show, the cancellation charge will be 100% of the listed tour fare.
Please note tours booked using discount coupon codes will be non refundable.
Culture & Theme Based Tours
Food & Nightlife Tours
Outdoor & Nature Tours
Aerial Tours
Adventure & Sports
Tickets & Passes
Transfers & Transportation
Holiday & Seasonal Tours
Luxury & Special Occasions Tours
Shore Excursions
Weddings & Honeymoons Tours
Day Trips & Excursions
Multi Day & Extended Tours
Private & Custom Tours
Shopping & Fashion
Walking & Biking Tours
What to do in Moscow
Best time of year to visit Moscow
How to reach Moscow
Restaurants in Moscow
City Map of Moscow
Moscow Itineraries
Moscow Hotels
Itinerary Planner