Kerstpakket
Waar en voor wat te besteden
Ook achteraf betalen mogelijk via Afterpay / Riverty
Makkelijk en gratis omruilen
Online en fysiek te besteden
Talloze bestedingsmogelijkheden
Direct in mailbox of per post
Onbeperkt geldig, zelf te verlengen*
Alleen vandaag 20% korting met code: Good4fun20
Jeepsafari Valkenburg
Jeepsafari te Valkenburg als cadeaubon of met datum
Tijdens een jeeptocht ga je leuke opdrachten doen. Door het mooie Limburgse heuvellandschap kan je een jeepsafari doen.
Tijdens deze jeepsafari, voel je jezelf echt die safari rijder die samen met de bijrijders (je zit met meerdere personen in een jeep) via vragen en opdrachten over landelijke en onverharde wegen, holle weggetjes die je door de mooie omgeving van Valkenburg het Limburgse landschap voeren. Met behulp van een kompas en enkele andere richtlijnen beleef je het jeeprijden echt in de vorm van een jeepsafari. De teamgeest wordt tijdens dit uitje behoorlijk op de proef gesteld. De volgende onderdelen maken deel uit van de jeepsafari: * Ontvangst en instructie in een gezellig cafe- restaurant * De speurtocht per jeep (jeeprijden) * Bekendmaking van de winnaars
Bestel deze voucher
Locatie: Valkenburg (Limburg)
Duur: 2,5 uur - 3 uur inclusief instructie
Deelnemer: Minimaal 1 persoon
Prijs: € 60,00
Wanneer: Iedere dag mogelijk
Bijzonderheden: Rijbewijs verplicht
Reserveer met datum of neem een cadeaubon
Neem je liever een voucher zonder datum, bestel dan hier
Kies aantal
* Je kunt in de volgende stap het aantal personen per voucher kiezen
Jeepsafari door het Heuvelland
Sport & spel / teambuilding.
Tijdens de rit met onze Suzuki Samurai wordt je kennis op de proef gesteld en is teamgeest van groot belang. Je verkent niet alleen de traditionele Limburgse dorpjes en bouwwerken, maar rijdt door de diepste Limburgse "mergeljungle", via onverharde en holle wegen en het Plateau van Margraten weer terug naar het eindpunt in Bemelen. Belangrijk is: "Wie brengt zijn teamgenoten weer veilig en op tijd terug"?
Via kompas, vragen en opdrachten kruis je door het heuvelland en wordt tijdens de rit al gauw duidelijk wie een betere "driver" en wie de betere "controller" is. Wie weet de Limburgse Safari te overleven?
Grote groep naar Valkenburg
Kom je met een grotere groep? Informeer naar de mogelijkheden voor een keuzeprogramma (voor groepen van 40 tot 1.000 personen).
Belangrijke informatie
Aantal personen: Vanaf 6
Tijdsduur: 2,5 uur
Prijs: Afhankelijk van het aantal deelnemers. Neem contact met ons op.
Randvoorwaarden: Rijdende bestuurders dienen in het bezit te zijn van een geldig rijbewijs.
Hulp nodig?
Spreek een medewerker via Whatsapp
Bel mij terug
Email mij meer informatie
Op werkdagen binnen 24 uur een reactie
Al meer dan 2500 uitjes georganiseerd
Gelegen in het hartje van Valkenburg
Geen bijkomende advieskosten
Check beschikbaarheid voor groepen vanaf 6 personen
Aarzel niet en neem gerust contact met ons op.
Op werkdagen binnen 24 uur een reactie.
Al meer dan 2500 uitjes georganiseerd.
Gelegen in het hartje van Valkenburg.
Geen bijkomende advieskosten.
Neem contact op
Wij zijn Valkenburg
Onze programma's
Alle activiteiten
Evenementenbureau Valkenburg
Reviews en referenties
Veelgestelde vragen
Algemene voorwaarden
Privacy statement
Onze doelgroepen
Bedrijfsuitje in Valkenburg
Bedrijfsfeest in Valkenburg
Teambuilding in Zuid-Limburg
Zakelijke bijeenkomst Valkenburg
Vrijgezellendag of vrijgezellenweekend
Familiedag of familieweekend
Bedrijfsuitje buitenland
Incentive reizen
Bogaardlaan 1 6301 CZ Valkenburg
KVK 73565059 BTW NL859580155B01
2023 © Wij zijn Valkenburg | Group Events & Teambuilding
Marketing & Branding
Op werkdagen binnen 24 uur reactie.
Al meer dan 2.500 succesvolle uitjes georganiseerd.
Meer informatie ontvangen
Meer informatie ontvangen over dit arrangement en de andere mogelijkheden? Wij sturen graag vrijblijvend meer informatie toe.
Reserveer DIrect je tickets met onze Wij zijn Valkenburg gids
Kies je datum
Selecteer het aantal personen
Bekijk beschikbare tijden
Plaats je reservering en ontvang een digitaal toegangsbewijs op je mobiel
De mogelijkheden persoonlijk doorspreken op een later tijdstip? Wij nemen vrijblijvend contact met je op.
LAat ons weten hoe jullie ideale uitje uitziet!
Vul je gegevens in en wij nemen binnen 24 uur contact met je op om het perfecte uitje te regelen!
Je contactgegevens zullen enkel gebruikt worden voor antwoord op dit contactformulier, niet voor reclame.
Filter excursions
Jeep safari through marl country.
This Jeep adventure will test your group's team spirit while you discover the most beautiful spots of Limburg's hill country.
With a compass and a few other tools to guide you, you will traverse this beautiful environment by Suzuki Samurai, following a series of questions and tasks. You'll follow country roads and dirt tracks, passing half-timbered houses and other points of interest, until you are deep in the 'marl jungle' landscape of South Limburg, before finally making your way back to the café in Bemelen where you started. The challenge is for you and your team to find the right answers and get to your destination as quickly as possible.
Duration: 2.5-3 hours depending on group size
Price: from € 70.00 per person
Extra details: Minimum of two and maximum of 24 people. Contact Wij zijn Valkenburg for more information.
Jeepsafari en 4×4 rijden
Welkom bij Good Event.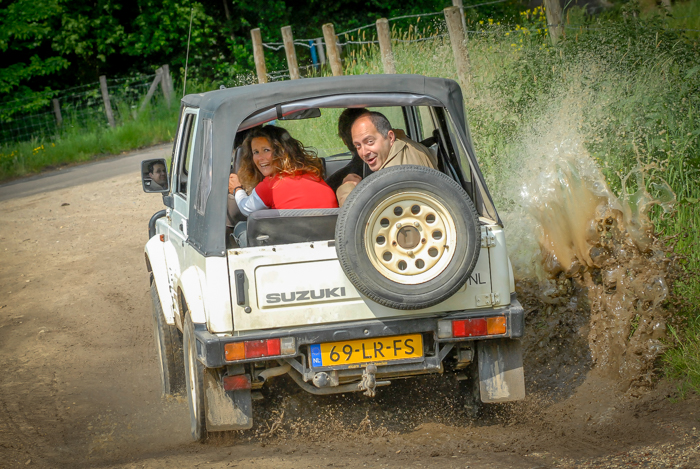 My Dashboard
My Inventory
My Searches
My Garage (Open in a new window)
My Vehicle Orders

Shopping Tools
ELECTRIFICATION
FIND A DEALER
SHOP ONLINE (Open in a new window)
BUILD & PRICE
Jeep ® Brand Community
Concept Vehicles
Collaborations
(Jeep ® ) RED Partnership
Badge of Honor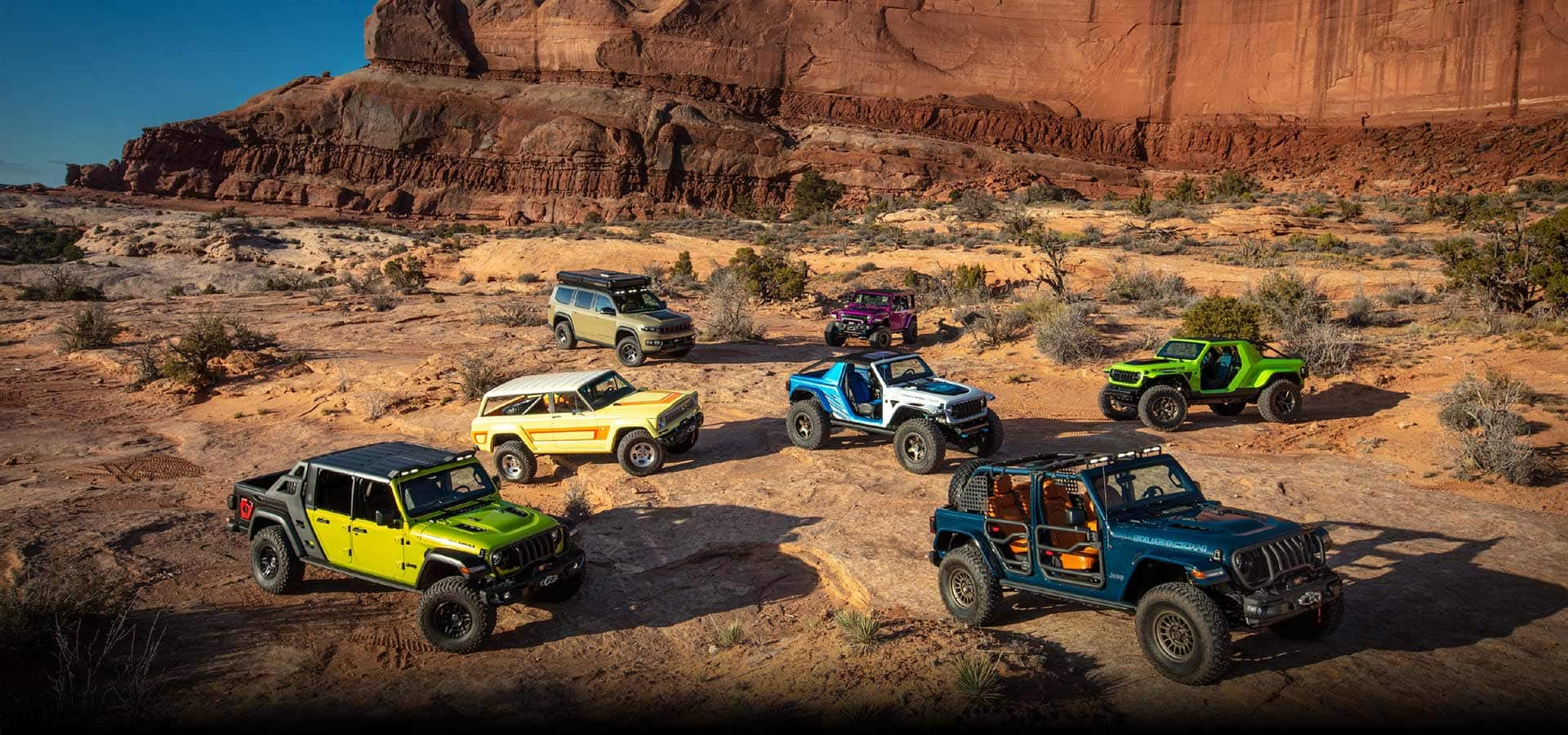 EASTER JEEP® SAFARI
Where concepts come to life.
Every year at Easter Jeep Safari™, off-road enthusiasts travel to Moab, Utah, the Jeep® Brand's home away from home, to see dream vehicles become reality. Explore the Easter Jeep Safari 2023 lineup, featuring a collection of cutting-edge concept vehicles created by visionary designers and engineers.
Join the Jeep® Brand community and start an adventure unlike any other.
EASTER JEEP® SAFARI 2023
Jeep® wrangler magneto 3.0 concept, jeep ® scrambler 392 concept, 1978 jeep ® cherokee 4xe concept, jeep ® wrangler rubicon 4xe concept, grand wagoneer overland concept, jeep ® wrangler rubicon 4xe departure angle concept, jeep ® gladiator rubicon sideburn concept.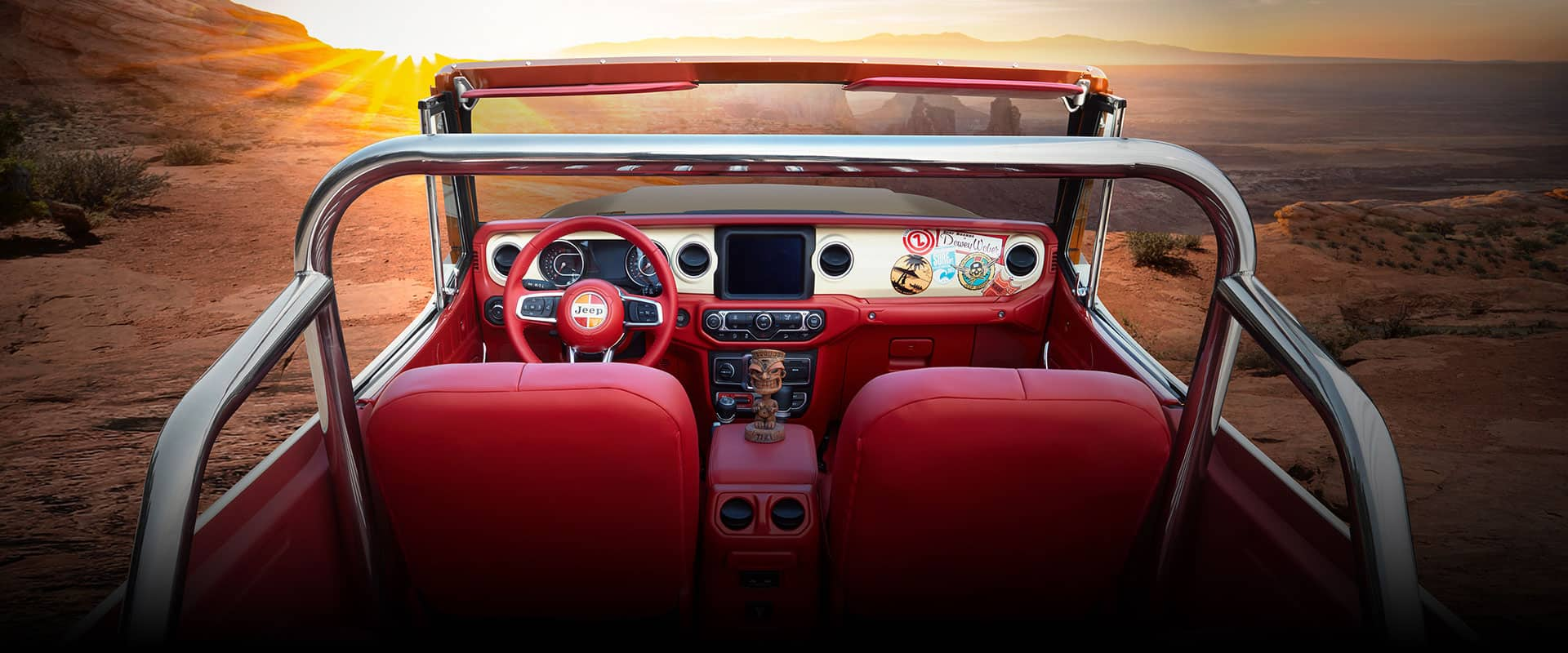 THE MOAB VAULT
Each year Easter Jeep Safari™ delivers incredible concepts that leave a lasting impression. Explore some of our favorite concept vehicles from over the years and relive the excitement and daring vision the Jeep® Brand brings to Moab.
JEEP® GLADIATOR D-CODER CONCEPT
Jeep® wrangler magneto 2.0 concept, jeep ® rubicon 20 th anniversary concept, jeep® performance parts/mopar® birdcage concept, jeep ® '41 concept, jeep ® bob concept, grand cherokee trailhawk® 4xe concept, the jeep® jeepster beach concept, jeep ® magneto concept, jeep® gladiator m-715 five quarter concept, jeep ® jt scrambler concept, the jeep® nacho concept, jeep ® 4speed concept, wagoneer roadtrip concept, the jeep® quicksand concept, jeep® luminator concept, jeep® trailpass concept, jeep ® crew chief 715 concept.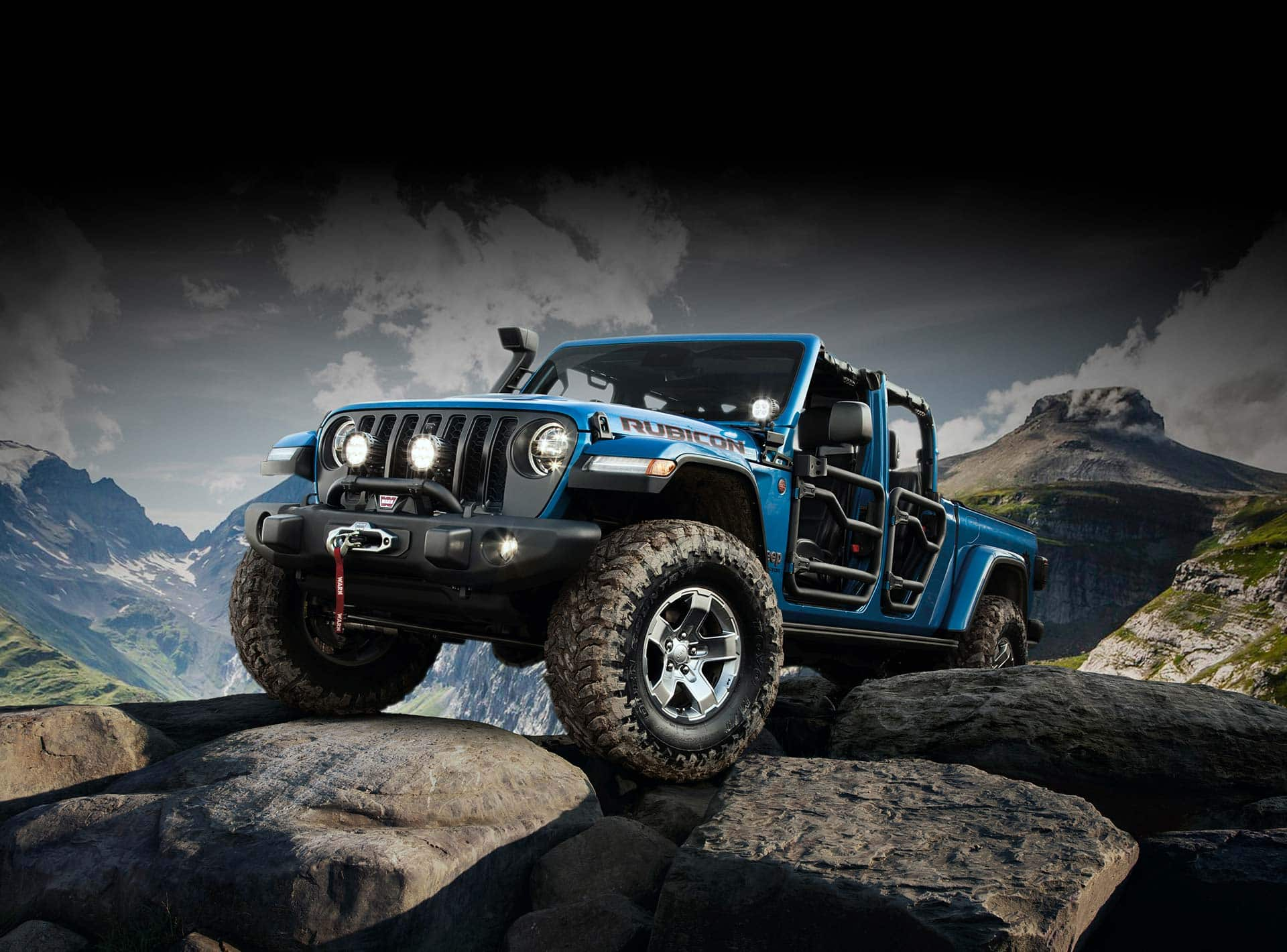 From lift kits and storage systems to decals and emblems, available Jeep® Performance Parts can help take your Jeep Brand vehicle to new heights.
Grand Cherokee
Grand Cherokee 4xe
Wagoneer and Grand Wagoneer
Wrangler 4xe
All Vehicles
View Incentives & Offers
4xe Hybrid Incentives
National Incentives
Calculate Payment
Find Your Trade-In Value
Get a Quote
Apply for Credit (Open in a new window)
Get Prequalified (Open in a new window)
Build & Price
Compare Models
Get a Brochure
Sign Up for Updates
Competitive Compare
Jeep ® Brand SUVs
Jeep ® Tax Credit
Search New Inventory
Start Buying Process (Open in a new window)
Find a Dealer
Schedule a Test Drive
Certified Pre-Owned Inventory
Trail Rated ®
4x4 Systems
Fuel Efficiency
FAQ and Glossary
Electrification
Jeep ® Brand Electrified
4xe Hybrid Technology
Jeep ® Life Home
Jeep ® Community
Jeep ® Badge of Honor
Jeep ® Brand History
Jeep ® Collaborations
Jeep ® Awards
PRIVACY CENTER
Privacy Policy (Open in a new window)
Manage Your Privacy Choices (Open in a new window)
Cookie Settings
Copyright (Open in a new window)
Terms of Use (Open in a new window)
Legal, Safety and Trademark Information
Accessibility (Open in a new window)
Owners Manuals and User Guides (Open in a new window)
Jeep ® Wave Owner Benefits
Recall Information (Open in a new window)
EcoDiesel Settlement (Open in a new window)
Jeep ® Gear (Open in a new window)
Jeep ® Amazon Store (Open in a new window)
Jeep ® Rewards Mastercard ® (Open in a new window)
Vehicle Order Tracking
Visit Jeep on Instagram
Visit Jeep on Twitter
Visit Jeep on Facebook
Visit Jeep on YouTube
Visit Jeep on LinkedIn
Visit Jeep on TikTok
(Open in a new window)

Open Safari Jeeps
Open-side  4×4 safari jeeps – types of safari vehicles.

Types of 4WD  Open-Side  Safari Vehicles
This is the type you will likely use if you decide to take a luxury fly-in safari.   They are almost always found within the parks and reserves and will only pick you up from the airstrip when you flight arrives.
When it comes variation, the Open Side Safari Jeep is no exception.  Some will be completely open allowing unfettered interaction with nature – getting up close and personal with the sights, sounds and smells of the bush.  Other types of Open Safari vehicles  will have a canopy on the top to protect you from the sun and rain.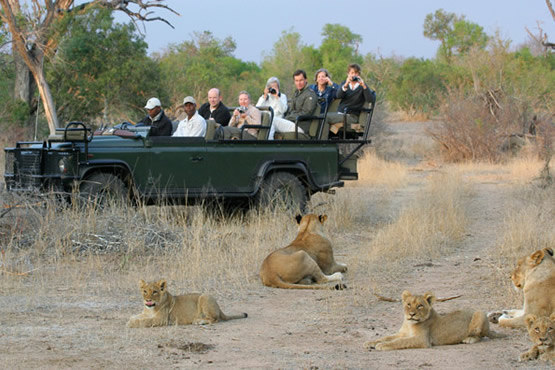 Safari Destinations Where the 4×4 Open Jeep is Used
They are mostly used for safaris in southern Africa destination, namely  Botswana, South Africa, Namibia, Zimbabwe, and  Zambia . But as mentioned above, a good number of private conservancies in Eastern Africa safari destinations of Kenya and Tanzania also prefer  the  use the open safari jeeps.
Are Open Safari Jeeps Safe? All precautions and common-sense approach employed, the answer is YES. most of Africa's wildlife do not see human beings in an open-sided safari vehicles as a threat. A leopard or lion can walk past you in an open-sided vehicle and not give it a second look. This means a safari in an open vehicle is safe providing the proper precautions are taken. Many of these precautions are common sense: for example, talking in low voices and making no sudden movements.
Choose and Book Open-Side Jeep Safari Packages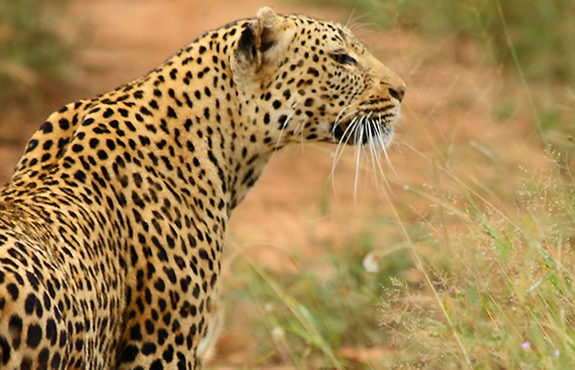 03 Days Masai Mara Flight Safari from Mombasa and Diani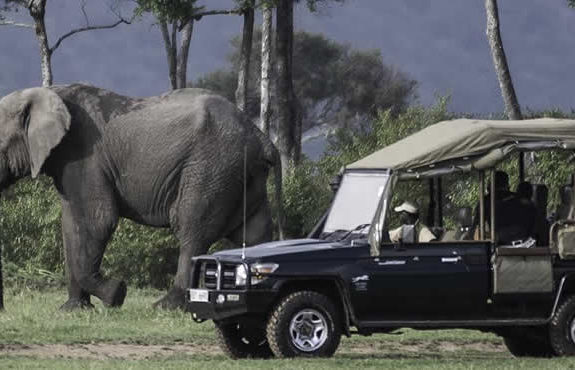 03 Days Open-Side Jeep Safari to Masai Mara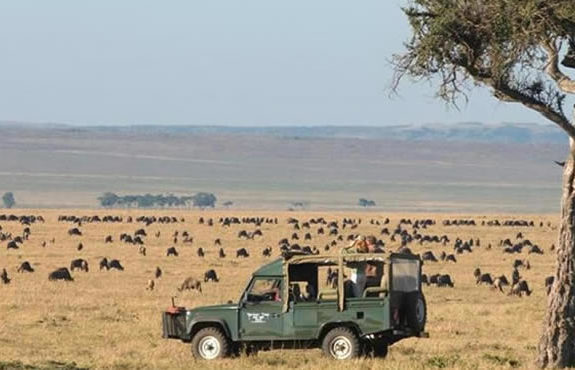 04 Days Masai Mara Safari By Air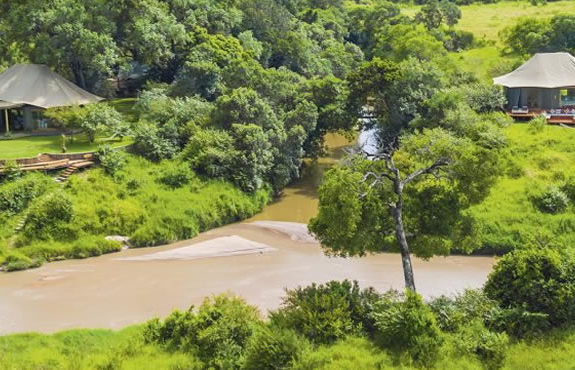 04 Days Masai Mara Safari to Salas Camp By Air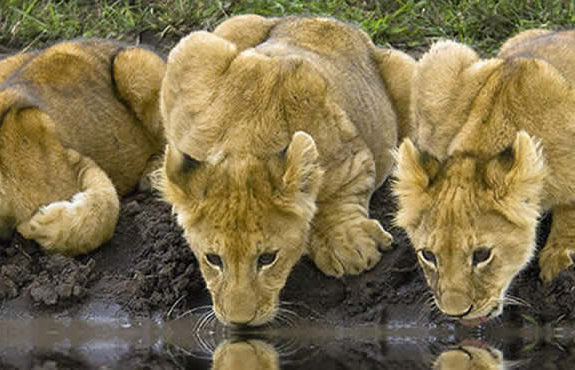 04 Days Sabi Sabi Kruger Fly In Safari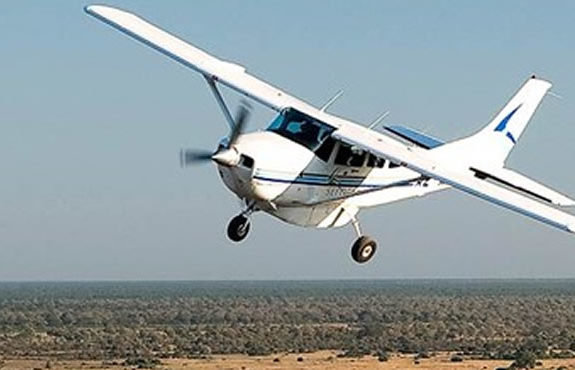 04 Days Selous Reserve Safari Package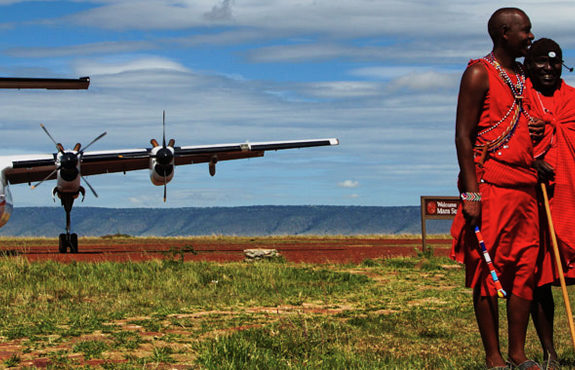 05 Days Amboseli and Masai Mara Flight from Mombasa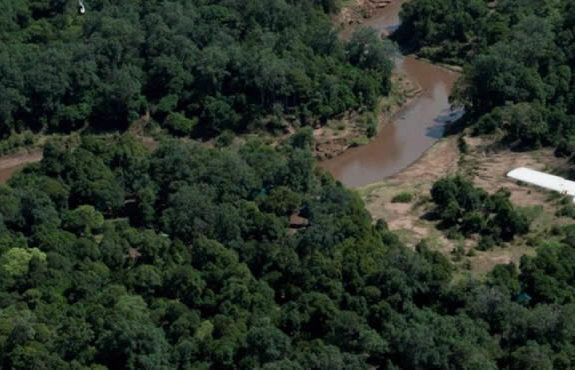 05 Days Serengeti – Ngorongoro – Fly in Safari
05 days serengeti - ngorongoro - fly in safari.
07 Days Botswana Honeymoon Safari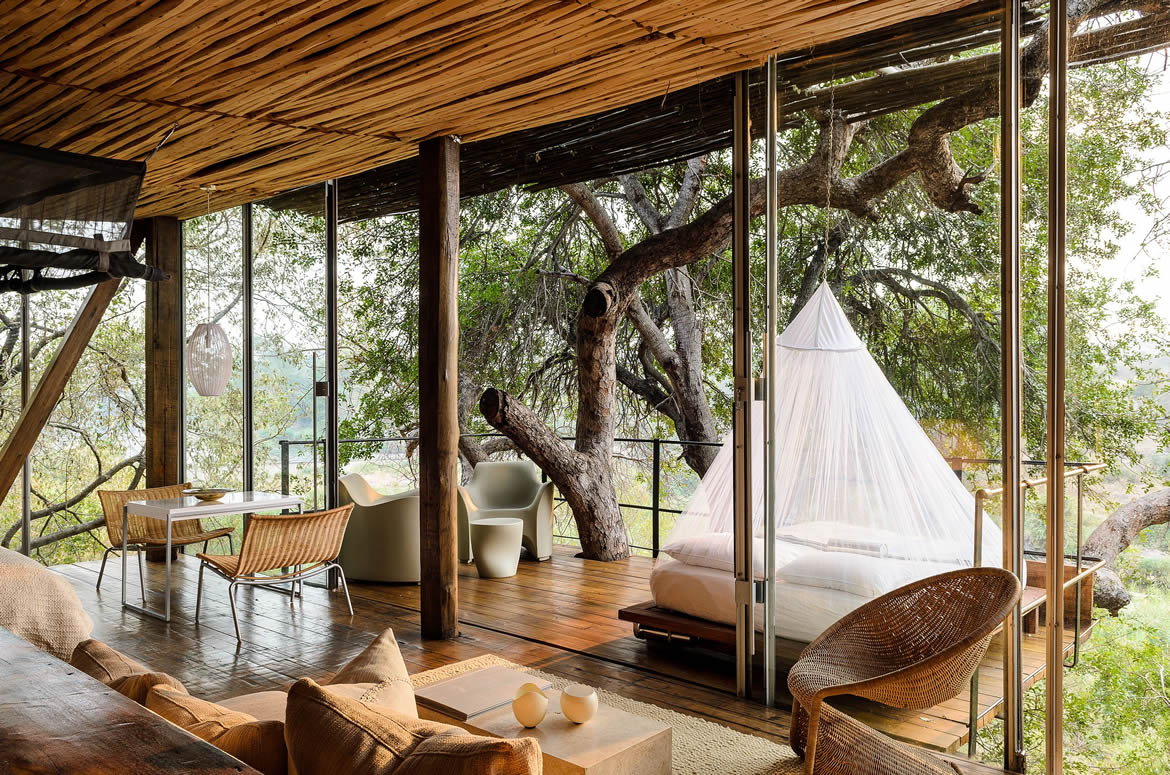 07 Days Singita Sabi & Kruger South Africas Elite Adventure
07 days singita sabi & kruger south africas elite adventure.
No of Days: 4 Days/3 Nights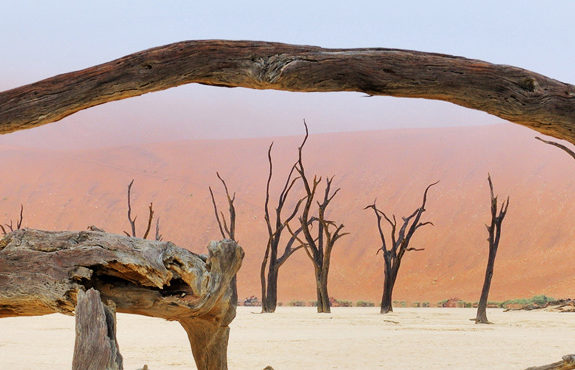 08 Days Namibia Fly-In Safari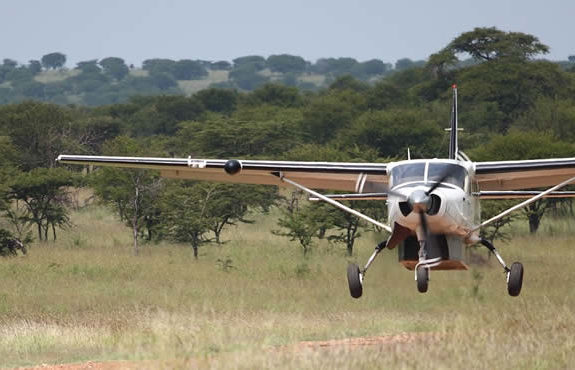 08 Days Serengeti – Ngorongoro – Manyara Safari By Air
08 days serengeti - ngorongoro - manyara safari by air, photography and game viewing while using the open jeep for safaris.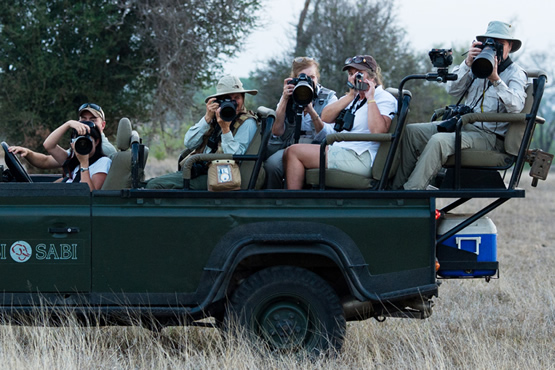 Seating Arrangement On the Open Safari Jeep
As the name suggests, they are open on both sides, making them ideal for game viewing, photography,  bird-watching while offering an intimate and real connection with the African wilderness.
It is important to note that since these vehicles are mostly stationed in the safari camps and lodge – and so there are fewer them stationed there.  That means one will almost always have to content with sharing  with other guests from the camp or lodge where they are staying. If you prefer to have exclusive use of an open vehicle this needs to be arranged, at extra cost, in advance. Some open safari jeeps  are designed with tiered seating, so that nobody's view is blocked by the person in front of them.
Protection from the Weather Elements
Due to their being open, there is obviously limited protection from the the elements, it is therefore  vital that you protect yourself against the sun. Hats, scarves and windbreakers are all excellent shields from fierce and hot Ultra Violet rays.  Some of these vehicles do have canvas/plastic canopies that can be closed, if the weather becomes un co-operative. Thunderstorms in Africa can be wild, and come on within minutes!
Ask for a tailor-made open side luxury safari here
WhatsApp us
Jeep Easter Safari 2023 Preview: Modded Wranglers, Gladiators and Wagoneers Galore
We'll take one of each, please.
March 29th, 2023
Jeep unveils a slew of concepts and custom-made vehicles for this year's Easter Jeep Safari.
The Wrangler, Grand Wagoneer, Gladiator and even a classic Cherokee are all represented.
Marks the last year of the electric Magneto concept, as the production Recon EV is coming in 2024.
The snow is thawing, flowers are blooming, and there's romance in the air. That can mean only one thing — it's Easter Jeep Safari season! For one week each spring, off-road enthusiasts migrate to Moab, Utah, to drive their four-wheelers in the punishing desert clime. Even Jeep gets involved, bringing a handful of unique custom vehicles to the party to show off what their platforms are capable of, and what can be built with the vast Jeep parts catalog.
Here are all the vehicles the automaker is bringing to Easter Jeep Safari 2023:
Am I Ready for an EV?
Magneto 3.0
Easter Jeep Safari 2023 marks the end of the Magneto line — the two-door electric Wrangler concept — since the Wrangler-like Recon EV is due next year. Jeep is sending this third-generation concept out with a number of upgrades that hopefully make their way to the Recon. Additions for 2023 are highlighted by the new dual driving modes. The more pedestrian mode limits output to 285 horsepower and 273 lb-ft of torque, which is roughly the same as the standard Wrangler with the gasoline V6. The other mode, which we might as well call "Unwrangled," boosts this to 650 hp and 900 lb-ft (an increase of 25 hp and 50 lb-ft compared to Magneto 2.0 ).
Other tweaks include door openings cut back 6 inches to help you get in and out, a steeper rake for the windshield, and custom anti-roll bars. The Bright White/Surf Blue exterior paint scheme has a new design and now features red accents for a sporty feel.
Scrambler 392
The Scrambler 392 looks similar to the Magento 3.0 — both are open-door takes on the Wrangler and the passenger areas end behind the front seats — though the Scrambler is based on a four-door model so its bed is a bit larger. More importantly, as the name suggests, the Scrambler is powered by the mighty 392-cubic-inch (or 6.4-liter) V8 available on the Wrangler Rubicon. Carbon-fiber body panels are employed to lower weight, while an air suspension gives a maximum 5.5-inch lift. The exterior is finished in Sublime Green, and the cabin features plaid blue cloth inserts with green accents.
Wrangler Rubicon 4xe
The third of Jeep's custom Wranglers doesn't have a fancy name, and neither does the deep magenta paint that is this vehicle's signature. It's a nod to the Tuscadero (pink) color that was available a couple years ago, but this has more of a purple hue. This concept features half-doors, 17-inch AEV beadlock wheels with 37-inch BFG mud-terrain tires, a Warn winch and an air suspension with a maximum lift of 5.5 inches. Plus, the 4xe (plug-in hybrid) powertrain means you also get cool blue accents on the outside.
Wrangler 4xe Departure
While much of what you see on the Wrangle 4xe Departure is custom-made, a number of its add-ons are actually available through the Mopar parts catalog. These include the tube doors, a 2-inch lift kit, Warn winch, rock rails and all-weather cargo mats. From there, the design team engineered a custom grille guard that folds down to create a makeshift bench, a spare tire holder that can rotate to store the tire on the outside or inside, and brackets to hold the trio of 11-inch Tyri lights up top. The vehicle is finished in Dark Harbor blue on top of a two-tone brown interior.
Gladiator Sideburn
Perhaps as a nod to mulleted action stars of the 1970s, the Gladiator Sideburn is actually a party up front and in the back. This Gladiator is painted Solar Flash Yellow and shares quite a few Mopar bits with the Departure, above. It starts to get really interesting once you move aft of the rear doors. The bed frame and sport bar directly behind the doors are made of steel and carbon fiber, and feature a two-tier storage system and Molle panels for attaching pretty much anything you can imagine.
Grand Wagoneer Overland
Overlanding is Hansel-levels of so hot right now, and it's only natural that Jeep jumps in with its own Grand Wagoneer Overland. Based on the short-wheelbase version of the luxe Grand Wagoneer, its centerpiece is the RedTail Overland Skyloft rooftop camper — a hard-sided camper with solar panels, heating and power, double-paned windows and more. But the Grand Wagoneer is extensively modified, too. The second- and third-row seats are removed, as is the rear panel of the panoramic sunroof. It's replaced by a trapdoor for easy Skyloft access. The muddy Industrial Green paint job is complemented with laser exterior lighting and custom wheel arches and front bumper.
1978 Cherokee 4xe
This concept vehicle started its life as a 1978 Jeep Cherokee SJ plucked from the depths of an internet marketplace. Next, it was matched with a Wrangler Rubicon 4xe chassis and drivetrain and then painted with period graphics. At a glance, only the signature blue 4xe tow hooks give away this restomod. Inside there are low-back bucket seats (sans head restraints), a four-point roll cage and a platform on which a spare tire sits.
Edmunds says
Jeep's EJS vehicles never fail to surprise and impress, but pour one out for the end-of-line Magneto. Hopefully we'll see an extreme Recon EV at next year's Easter Jeep Safari.
Cameron Rogers has worked in the automotive industry since 2013. He has tested and reviewed hundreds of vehicles over the course of his career. Today, he leads the news team in developing cutting-edge news articles, opinion pieces and sneak peeks at upcoming vehicles. Favorite cars that he's driven during his tenure at Edmunds include the 991-era Porsche 911 Turbo S, Rolls-Royce Ghost and several generations of Honda Odyssey (really).
Related information
Popular new car reviews and ratings.
2023 Ford F-150
2023 Hyundai Tucson
Range Rover For Sale Velar
Volvo XC60 2024
Acura Ilx Acura
Subaru Legacy Automatic
2023 Cayenne
Hyundai Elantra 2023
Toyota Tundra 2024
Audi E Tron GT
Lease deals by make
Honda Lease Deals
Ford Lease Deals
BMW Lease Deals
Audi Lease Deals
Genesis Lease Deals
Hyundai Lease Deals
Cadillac Lease Deals
Buick Lease Deals
GMC Lease Deals
Chevrolet Lease Deals
Recent automotive news
CarCast + Edmunds Podcasts
2024 Genesis G70 Gets a New Engine, Touch Climate Controls
UAW Announces Tentative Agreements With Stellantis and GM, Ending Strikes
Here's What It's Like to Live With a Lucid Air for 15,000 Miles
Lexus RX 450h+ First Drive: Not Enough or Just Right?
New 2024 Mustang Supercharger Kit Boosts Output to 800 HP
Watch: Toyota Sequoia TRD Pro Battles Our Long-Term Chevrolet Tahoe
Ford Opens Off-Rodeo Experience to Non-Bronco Owners
2024 Acura TLX Gets New Face, Better Tech for 2024
2024 Subaru BRZ Gets Pricier, No Longer a Sub-$30K Sports Car
Lease deals by model
Chevrolet Camaro Lease Deals
Chevrolet Blazer Lease Deals
Audi A5 Lexus RX-350 Lease Deals
Audi A7 Lease Deals
Audi Q7 Lease Deals
Chevrolet Bolt EV Lease Deals
Audi R8 Lease Deals
Chevrolet Corvette Lease Deals
Audi Q8 Lease Deals
Audi Q5 Lease Deals
Other models
Used Nissan 300ZX in Louisville, KY
Used Toyota Land-Cruiser in Maple Shade, NJ
Used Infiniti G37-Convertible in Cleveland, TN
New Lexus RX for Sale in Carmel, IN
Used Toyota Grand-Highlander in Conover, NC
Used Kia Carnival in Laguna Hills, CA
Used Pontiac Aztek in Arroyo Grande, CA
New Audi Q4-E-Tron for Sale in Kingwood, TX
Used Lincoln Aviator in Arnold, MO
Used Mclaren 720S in Starkville, MS
Join Edmunds
Receive pricing updates, shopping tips & more!
Home Entertainment
Services & Software
Credit Cards
Cryptocurrency
Home Internet
Home Security
Kitchen & Household
Energy & Utilities
Yard & Outdoors
Personal Care
Mental Health
News & Culture
Social Media
Misinformation
Internet Culture
Entertainment
Deals & Reviews
Best Products
Shopping Extension
Car Accessories
Car Reviews
Vistaprint Coupons
StubHub Discount Codes
H&M Coupons
ExpressVPN Coupons
Home Depot Coupons
Office Depot Coupons
Ashley Furniture Coupons
Samsung Promo Codes
NordVPN Coupons
Surfshark Coupons
Shutterfly Promo Codes
Zenni Optical Promo Codes
Hotels.com Coupons
Walmart Promo Codes
Booking.com Promo Codes
Hotwire Promo Codes
2022 Easter Jeep Safari Concepts Are Meaner and Greener Than Ever
Jeep's annual bumper crop of hardcore off-roaders includes an absurdly powerful all-electric Wrangler and a plug-in hybrid Grand Cherokee.
Stellantis goes all out for the Easter Jeep Safari in Moab, Utah every year.
Jeep's concept-4x4 blitz that reliably accompanies Moab, Utah's Easter Jeep Safari off-road festival, has become one of the year's more entertaining doses of hardcore SUV fun. That's not only because Stellantis' Jeep brand takes the opportunity to show off a bunch of cool custom concepts at the annual gathering, it's because the vehicles shown aren't static models built for the auto show turnstiles, but functional runners that the automaker lets people drive off-road.
This year's array runs the gamut from Jeep's ambitious all-electric rethink, the Wrangler Magneto 2.0 Concept, to more predictable show vehicles that are essentially Jeep Performance Parts catalog accessory dumps.
2022 Easter Jeep Safari Concepts Are 4x4s for the Faithful
Jeep Wrangler Magneto 2.0 Concept
This Magneto 2.0 might be our favorite of the bunch. It builds off of last year's Magneto EV concept, fortified with a startling amount of all-electric power. It's more than double last year's output: 625 horses and 850 pound-feet of torque ( versus the 2021 concept 's 285 hp and 274 lb-ft). That's made possible by no fewer than four lithium-ion battery arrays scattered around the chassis for a combined 70 kW/h capacity. Jeep hasn't mentioned total driving range for this concept, but it's likely pretty abbreviated given that limited pack size.
In a nod to brand purists, Jeep has retained a six-speed manual gearbox for this two-door concept; most EVs do without multi-speed transmissions, and none on the market offer a stick shift. To handle all that torque, Jeep's mad scientists have borrowed the transmission from a Hellcat and then beefed it up even further. Apparently there's so much twist available that you don't even need to use the clutch to get going, although you do need to work the leftmost pedal to change gears once underway.
Jeep claims that this setup can hit 60 mph in a crazy-sounding 2.0 seconds, and a new footlong wheelbase stretch should help avoid unintended wheelies with all that power. In addition, Magneto also includes a 3.0-inch lift and 20-inch wheels wrapped in 40-inch tires. Newly minimalist front and rear bumpers allow for even better off-road geometry and a carbon hood finishes off the unique front-end look. The Magneto 2.0 looks like serious fun and we'd love to try the one-pedal driving function and make use of the manual for ultra-low-speed off-road crawling.
The Jeep Bob Concept gets its name from its truncated tale. Bob's your uncle's Gladiator, apparently.
Jeep Bob Concept
The next-most-ambitious rethink in this year's Easter Jeep Safari concept roundup is likely this unique Bob Concept. Built atop a Gladiator Rubicon , Jeep has given its pickup a tailectomy, lopping off ("bobbing") the last 12 inches of the truck to give this four-door more Scrambler-like proportions and markedly better off-road geometry at the expense of load-lugging capability.
Interestingly, Jeep has removed both the doors and b-pillar for Bob, substituting a spindly vertical support for the roof. The latter looks like a stretchy fabric bimini top, but it's actually a one-off hardtop clad in canvas. Without the doors or the rear window, Bob looks like an exceptionally airy machine that should be perfect for climbing Moab's famed red rocks.
The truck should also have plenty of torque to make the most of climbing adventures, too, as it relies on Jeep's excellent (but frustratingly costly) 3.0-liter turbodiesel V6 . Additional functional upgrades include a custom front bumper with auxiliary lighting, a 3.0-inch suspension lift, 40-inch tires on beadlock wheels, a reworked King Coil suspension with bypass shocks, as well as Dynatrac Pro-Rock 60 axles.
The Jeep Wrangler's army roots are never far behind, and here they're on ready display in the '41 Concept.
Jeep '41 Concept
On the less radical side of things, Jeep has taken a Wrangler 4xe plug-in hybrid and given it the armed-services treatment, an homage to the Willys MB that kicked off the brand's legend in World War II. The Jeep '41 Concept is an olive-drab 4x4 wearing a relatively modest 2.0-inch Jeep Performance Parts lift, 35-inch off-road tires, half doors and a Warn winch mounted on a steel bumper.
Inside, there's a custom retro-look shifter and canvas seat upholster with digital camouflage inserts. This package looks eminently produceable should parent company Stellantis give it the green light.
Jeep's Grand Cherokee may not be quite as common a sight on Moab's trails, but this 4xe PHEV concept can probably go more places than one would expect.
Jeep Grand Cherokee Trailhawk 4xe Concept
Not to be left out of the mix, the Jeep Grand Cherokee Trailhawk 4xe concept offers an alternative to buyers who want something a bit more civilized than a Wrangler-based vehicle. This show rig includes bolt-ons like Mopar rock rails, a custom roof rack mounted atop a Rhino-Liner-protected roof and 33-inch BFG mud-terrain tires mounted on 20-inch matte-gray wheels.
Inside, you'll find saddle-colored seats with unique houndstooth inserts and blue stitching that echoes the painted tow hooks on the outside of the vehicle. This concept also seems doable from a mass-production standpoint, although those massive tires would undoubtedly cut into the 4xe PHEV's limited all-electric range.
Jeep's Rubicon franchise has been hugely successful, so it makes sense that the company would celebrate its 20th anniversary.
Jeep Rubicon 20th Anniversary Concept
Has it been two decades since Jeep launched its flagship off-road package? Indeed it has, and the automaker is keen to celebrate with the Rubicon 20th Anniversary Concept. In this case, the company is building off the positively steroidal Jeep Wrangler 392 production SUV, 6.4-liter V8 engine and all.
This matte granite crystal 4x4 includes a 2.0-inch JPP lift, 17-inch beadlock-capable wheels wrapped in 37-inch off-road tires and a Warn winch, among other off-road bits. A two-mode exhaust, special one-off half doors and Jeep's great Sky One-Touch power retractable roof round out the package.
Mark Allen, Jeep's head of design, reminded us media members at a press event that the original Rubicon started as a skunkworks project by a group of Jeep engineers who called themselves "The Lunatic Fringe." With minimal factory support -- going so far as to charge parts on their personal credit cards -- this cadre of true believers cobbled together the first Rubicon after hours. When it finally got the corporate green light for production, the company expected to sell a few thousand units a year. Today, Rubicon represents about 30% of the Wrangler's sales -- and the Wrangler sold over 200,000 units in 2021.
It would be quite a shock if Jeep didn't end up selling some sort of special-edition Rubicon in observance of the model's 20th anniversary.
The D-Coder's bolt-on red components all have QR codes so that passers-by can scan them and learn more about these performance parts.
Jeep D-Coder Concept by JPP
This Jeep D-Coder Concept is essentially a rolling JPP and Mopar catalog on wheels. Cleverly, all the parts highlighted in maraschino red are from the company's bolt-on accessories catalog, and they all have QR codes that you can walk up to and scan to learn more about the components and how to purchase them. Simple and smart.
Modifications include everything from 7.0-inch off-road LED lights to a 2.0-inch JPP lift with Fox shocks and a three-piece modular bumper and Warn winch. A JPP Gorilla Glass windshield offers additional safety from rock strikes and an accessory snorkel helps keep the Pentastar 3.6-liter V6 engine breathing clean air, even when wading in deep water.
The Birdcage's lustrous brown red paint and hardcore windshield-free nature are winning us over.
Jeep Birdcage Concept by JPP
The Jeep Birdcage concept is another concept Wrangler that takes pains to bring the outdoors inside for the ultimate al fresco off-roading experience. Building atop a 4xe PHEV four-door model, this eagle-brown beauty has had its windshield and wipers removed. 17-inch beadlock wheels wrapped in 37-inch BFGoodrich KM3 tires are made possible by a 2.0-inch lift with a retuned suspension that includes Fox shocks designed specifically for this 4xe model.
Additional changes include a one-off rock-slider skid plate and matching bespoke flat-fender flares and wheel liners. The latter are "the first 50-state legal fender flare with OEM DRL" (Daytime Running Lamp), says Jeep.
Inside, there's a JPP instrument-panel accessory rail that is similar to what Ford pioneered on its Bronco , plus there are unique brown leather seats with blue accent stitching and Armorlight vinyl flooring for easy cleaning after a hard day of wheeling. Plus, a super-convenient Add-A-Trunk concept decklid panel adds the sort of secure storage that can be tough to come by in a Wrangler when the roof is off. And speaking of the roof being off, there's a Rhino-Rack cargo basket up there than can accommodate up to 600 pounds of off-road gear.
The annual Easter Jeep Safari isn't actually a Stellantis-run event, it's a yearly gathering for the fans, by the fans. Run by Moab's Red Rock 4-Wheelers club , the event has welcomed Jeep's factory participation for many years now. What started as a single-day trail ride way back in 1967 has morphed into a huge nine-day festival for gearheads. If you love off-roading, it's an event not to be missed.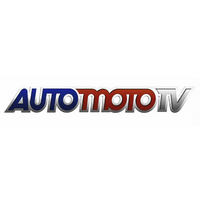 Automoto TV
Jeep® brand at 57th Annual Easter Jeep Safari™ - Jeep Wrangler Rubicon 4xe Departure Concept
Posted: April 7, 2023 | Last updated: October 9, 2023
The Jeep Wrangler 4xe Departure concept builds upon the iconic open-air cockpit of the best-selling and most capable PHEV in America with innovative and conceptual items from the JPP by Mopar design team. Notably, the spare wheel and tire mount allows the Jeep Wrangler Rubicon 4xe to push the limits of available departure angles with 4x4 electrification. Riding on 17-by-8.5-inch Vintage Bronze KMC Impact OL wheels and 37-inch BFGoodrich tires, the Wrangler 4xe Departure concept features a JPP 2-inch (5 cm) lift kit with BILSTEIN performance shock absorbers. The BILSTEIN shocks use remote reservoirs to provide greater cooling capability for increased suspension travel and improved Jeep 4x4 off-road capability. Protecting the seven-slot front grille first introduced on the 2023 Jeep Wrangler Rubicon 20th Anniversary edition is a custom-designed tubular grille guard measuring 4 feet by 1 foot that folds down to create an innovative bumper bench, a perfect relaxation perch for two while out on the trails. Below the grille guard is a modified Rubicon bumper with a Warn winch.
More for You
9 Things You Should Always Buy at Estate Sales, According to Designers
Petition to Remove Aileen Cannon From Trump Case Signed by Thousands
Republicans approved an amendment cutting Transportation Secretary Pete Buttigieg's salary to just $1
Krispy Kreme is giving customers a dozen free doughnuts on World Kindness Day
Your shower curtain is gross. Here's how to clean it in just a few steps.
Google to delete millions of Gmail accounts next month in huge purge
SoCal housing is so unaffordable that billionaire philanthropist MacKenzie Scott has made yet another multi-million dollar donation to fix the problem
China Faces Fresh Conflict on Its Doorstep
These 106 House Republicans voted to defund Vice President Kamala Harris's office
'Fried rice syndrome' is going viral after a 20-year-old student died. What is it?
Feds bust high-end brothel network used by elected officials
Daily horoscope today: November 9, 2023 astrological predictions for your star sign
Avoid Buying These 10 Cars That Will Likely Break Down After 100K Miles
Israel Discovers Never-Before-Seen Weapons In Gaza
Brand-new Russian warship hit by Ukraine is so badly damaged that it is likely out of the action for the foreseeable future, war analysts say
Rep. Rashida Tlaib was censured by the House of Representatives. What does censured mean?
Grandma's Best Christmas Candy
Hapag Lloyd has cancelled services to control costs -CEO
The best cars made by Ford that aren't Fords
White House Delivers Bad News On Ukraine Aid
Minneriya Wild Jeep Safari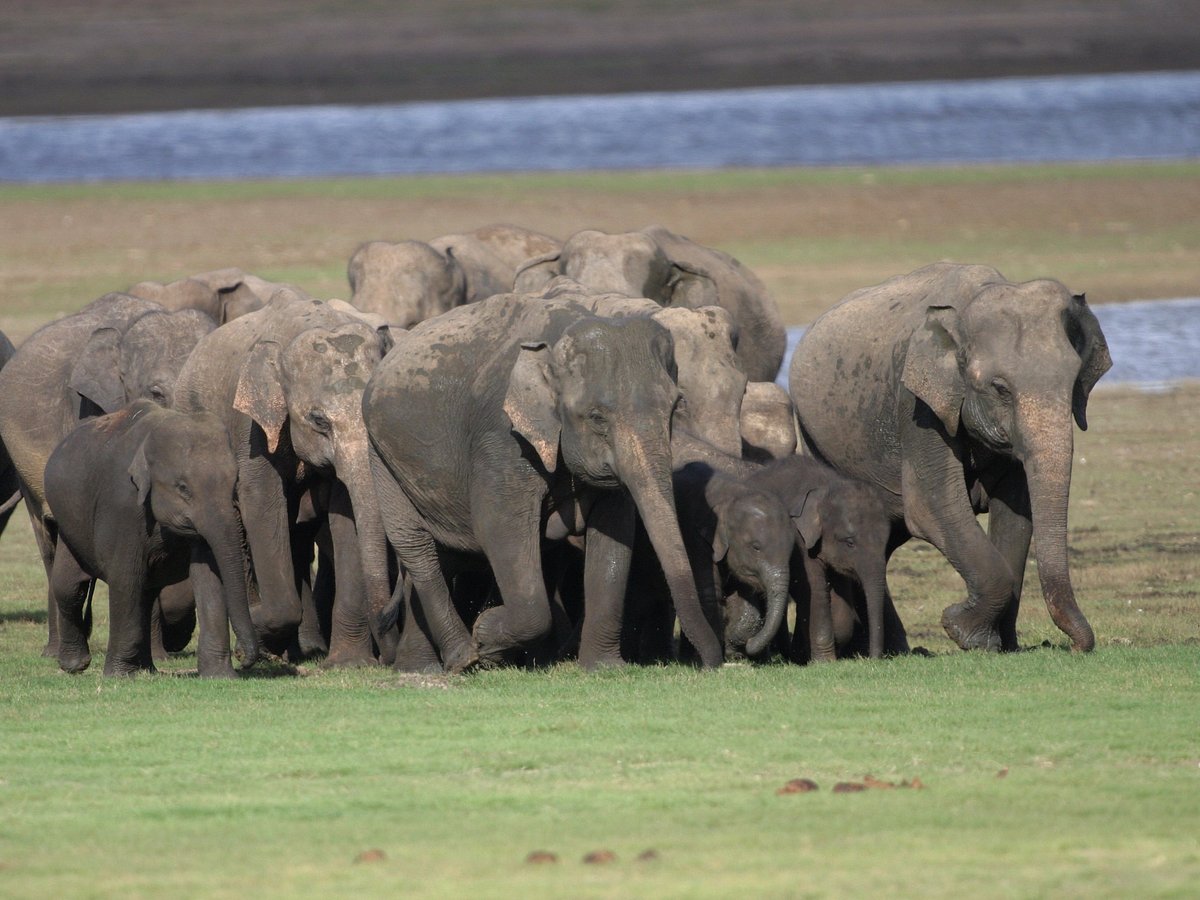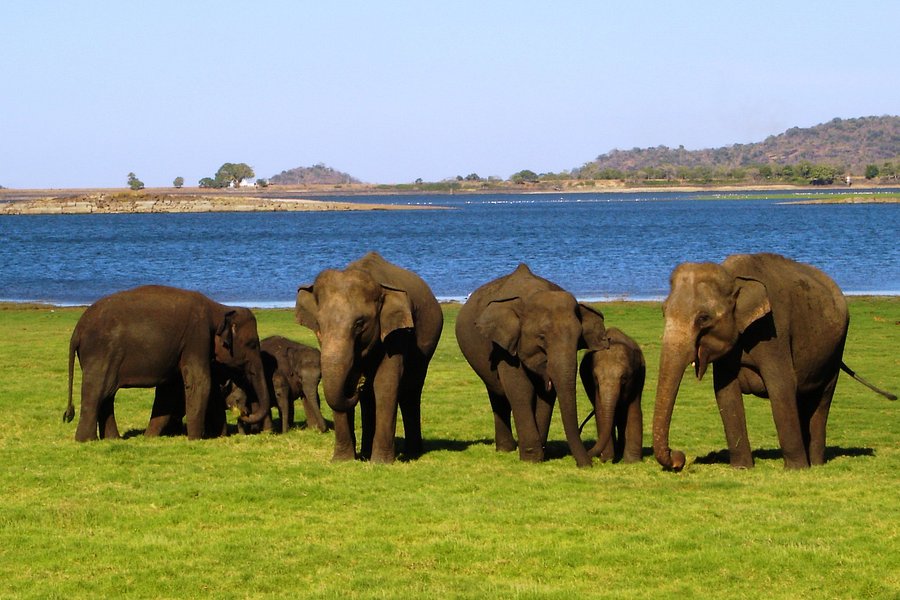 Similar Experiences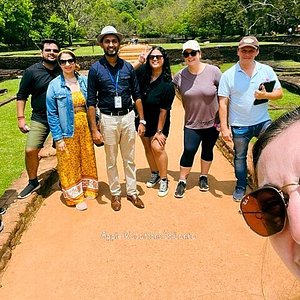 Minneriya Wild Jeep Safari - All You Need to Know BEFORE You Go (with Photos)
Book online now and get 10% off! Use code ONLINE10
MADEIRA 4X4 TOURS
Discover the hidden secrets of madeira with our 4x4 jeep tours..
Half-Day Madeira 4×4 Tour
See all the highlights of Madeira on this half-day 4×4 Jeep tour! Explore Quinta Grande, Câmara de Lobos, Jardim da Serra, and other spots.
4×4 Sunset Tour
Enjoy the sunset at the Arco viewpoint, where you can have a taste of homemade apple cider, accompanied with cheese, sausages, olives, and toast.
MOST POPULAR
Hour Glass 7 hours
4×4 Madeira West Tour
Explore the west side of Maderia on this Jeep tour that takes you toward the Ribeira Brava, Câmara de Lobos, Sitio do Pinheiro, and other breathtaking locations.
4×4 Southwest Tour
We'll pick you up from your hotel in a 4×4 Jeep and head to the warmest and sunniest part of Madeira Island, stopping to see Ponta do Pargo, Paul do Mar, and more.
4×4 Madeira East Tour
Experience Funchal's rich culture and natural environment on this all-day off-road adventure. After a convenient hotel pick-up, hop in a 4×4 and explore the island's pristine corners with a local guide.
4×4 Laurissilva Forest Tour
Venture off-road to explore the rugged mountains and rural villages of Madeira on this half-day safari from Funchal. Discover the Lauirssilva Forest!
Choose between our half-day or full-day tours and have a unique and outstanding experience in Madeira. Explore the island while you have fun riding in a Jeep on a 4×4 safari. Learn more about each tour and book your adventure online.
Jeep Safaris And Tours for travel to top holidays destinations
Adventures in kenya and tanzania national parks and game reserves.
+254 721 695741
info[@]jeepsafaris.net
Greenspan Mall, Donholm, Off Jogoo Road

KENYA SAFARIS
TANZANIA SAFARIS
UGANDA Safaris
KENYA & TANZANIA COMBINED
BEST AFRICAN SAFARIS
Tell us what inspires you and let us create your dream safari!
REQUEST A FREE quote
Jeep safaris - for all your safaris requirements.
Jeep Safaris and Tours is a local reliable and affordable inbound Kenya and Tanzania tour operator, dedicated to providing unique and comprehensive selection of Kenya Jeep Safaris -Tours- Mount Kilimanjaro climbing tours - Mount Kenya trekking tours - Beach Holidays and all travel services tailored to the specific needs of luxury and budget adventure tourists. With daily group joining tours and private departures, the company has a proven record of outstanding service, both at point-of- sale and in "after sales" care. When it comes to Top Notch Travel, with our range of fleet, 4x4 Kenya Jeep Safaris provide unending adventure in the wilderness. We serve clients across the world including UK, USA, EU, Australia and Asia, well earning our name in the tourism industry as an established medium size tour operator in Kenya and Tanzania.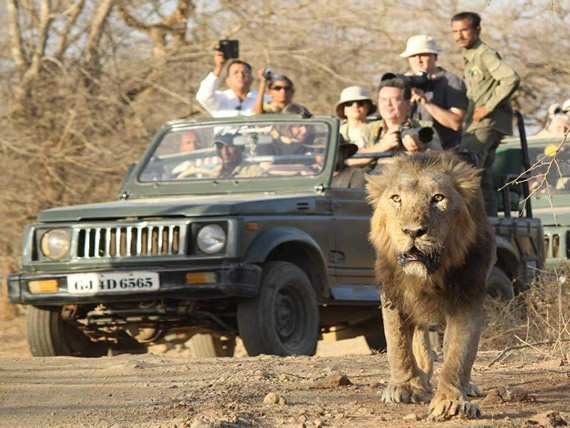 WHY CHOOSE US
Stay safe tour.

Quality Services

Amazing Travel

Book Your Trip

Nice Support

popular safaris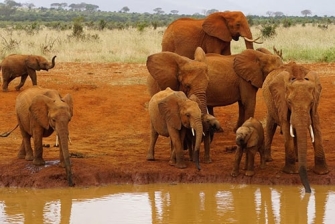 Client testimonials
Choose your destination.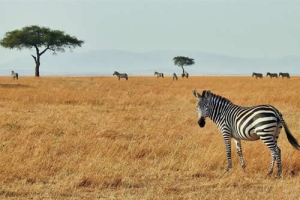 More details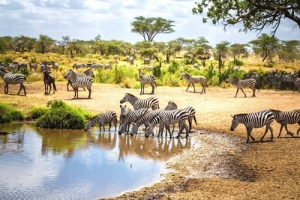 Jeep Safaris and tours - for all holiday and adventures in East africa
If you're looking for the best travel partner for your holiday in East Africa, Jeep Safaris and Tours got you. For great adventures across top tourism destinations, with affordable packages using our reliable tour vans and landcruisers, with our experienced knowledgeable tour guides and drivers, to give you a wild experience of untapped natural sceneries.
from our photo gallery
Some of our safari destinations
Masai Mara National Park
Mt. Kilimanjaro
Lake Nakuru National Park
Serengeti National Park
Bwindi Impenetrable Forest
Lake Manyara
Nairobi National Park
Ngorongoro Crater
Tarangire National Park
Amboseli National Park
Arusha National Park
Southern Parks
Tsavo East and West National Park
Selous Game Reserve
Queen Elizabeth National Park
Ruaha National Park
Samburu Game Reserve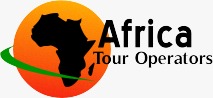 Join our reviews
useful links
testimonials
terms and conditions
Jeep Tours and Safaris
Greenspan Mall, Donholm, Off Jogoo Road,
P.O. Box 7014-00300
Nairobi, Kenya
Email: [email protected]
Tel: +254 721 695741
WhatsApp: +254 721 695741