Netherlands
Switzerland
Other Countries
South Africa
Korea Republic
Future stadiums
FIFA World Cup 1990
FIFA World Cup 1994
FIFA World Cup 1998
FIFA World Cup 2002
FIFA World Cup 2006
FIFA World Cup 2010
FIFA World Cup 2014
FIFA World Cup 2018
FIFA World Cup 2022
UEFA Euro 1992
UEFA Euro 1996
UEFA Euro 2000
UEFA Euro 2004
UEFA Euro 2008
UEFA Euro 2012
UEFA Euro 2016
UEFA Euro 2020
UEFA Euro 2024
Silesia + Krakow
Buenos Aires
Mexico City
Pancho Arena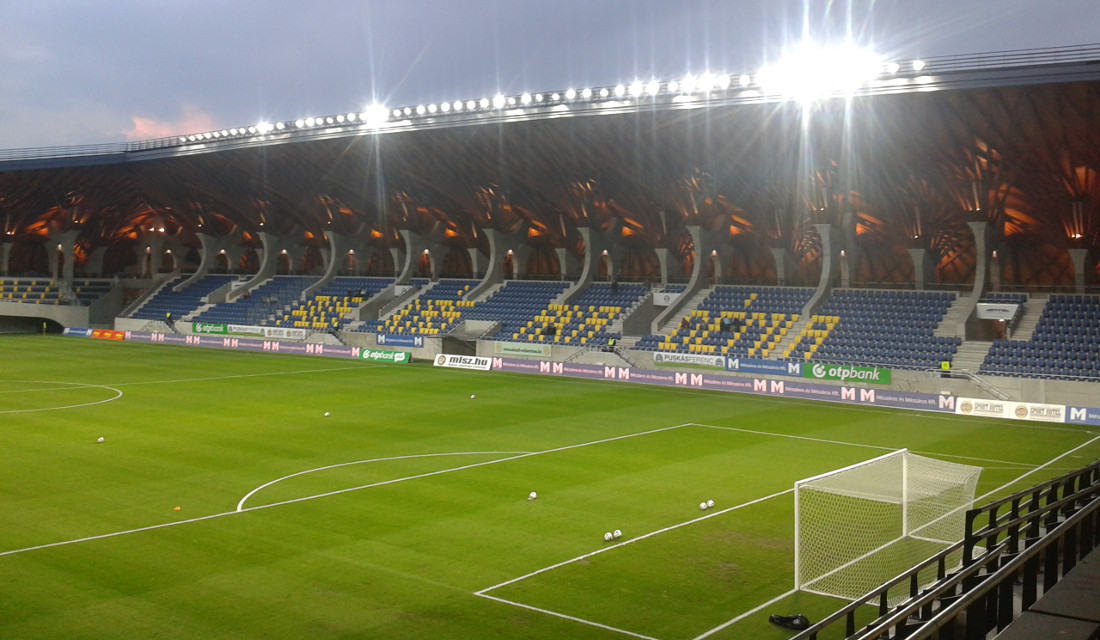 Club: Puskas Akademia FC | Opening: 2014 | Capacity: 3,400 seats
History and description
The Pancho Arena was built to serve as the home of Puskas Akademia, the youth team of Videoton.
Construction of the new stadium was championed by Hungarian prime minister Viktor Orban, who grew up in the town of Felcsut, played for Puskas Akademia, and owns land next to the arena. This also led to criticism as the stadium was deemed excessive for the small village and allegations of corruption were made.
The Pancho Arena officially opened on 21 April 2014 with the Puskas Cup which was contested between Puskas Akademia and Real Madrid U-17. The stadium was designed by award-winning Hungarian architect Imre Makovecz and stands out by its remarkable wooden roof structure and exterior.
During the 2016-17 season, Videoton also played their home games at the stadium while their Sostoi Stadion was under construction.
How to get to the Pancho Arena
The Pancho Arena is located in the north of the small village of Felcsut (less than 2,000 inhabitants). Felcsut lies about 40 kilometres west of Budapest.
Since Felcsut is a small village, there are few public transport options. There is no train station in the village, but Volanbusz  run up to 10 bus services per day from Budapest to Felcsut. Buses depart from the Nepliget bus terminal across from the Groupama Arena . The journey takes about an hour.
The nearest train station is in the nearby town of Bicske. Hourly trains run from Budapest-Deli station for the 40-minute journey. The walk from Bicske train station to the Pancho Arena takes about 50 minutes, or catch a bus.
Address: Rákóczi u., 8086 Felcsút
Eat, drink, and sleep near the Pancho Arena
The Pancho Arena is located in a small quiet village with little to nothing around in terms of eating and drinking. Most will therefore travel in and out for the match from elsewhere.
There are neither many options to stay in Felcsut apart from Noll Tanya guesthouse, which though out of town, is about just at walking distance (30 minutes). There are a few more options in the surrounding countryside, though none at walking distance, and the M1 Hotel off the M1 motorway might appeal to those arriving by car.
Click here for an overview of hotels in and around Felcsut. Most people, however, will decide to travel in from Budapest , Szekesfehervar , or the area around Lake Balaton .
Puskas Akademia Tickets
Tickets for Puskas Akademia games can be bought online , at the ticket office at the stadium, or at any of the Eventim sales outlets .
Tickets can also be bought at the stadium from two hours before the match. Puskas Akademia rarely sell out.
Expect to pay between HUF 300 and HUF 800 for a ticket.
Photos of the Pancho Arena

Relevant Internet links
Pfla.hu – Official website of Puskas Akademia.
Geef een antwoord Antwoord annuleren
Het e-mailadres wordt niet gepubliceerd. Vereiste velden zijn gemarkeerd met *
Input your search keywords and press Enter.
Inside the Pancho Aréna
Monday, August 4, 2014 by Matthew Watson-Broughton
Article summary
UEFA.com visits the remarkable Pancho Aréna in Felcsut, Hungary, to discover the new venue's eye-catching construction and impressive collection of memorabilia.
Article top media content
The most striking aspect of the 4,200-capacity venue, which mainly serves youth football but also acts as home to Hungarian top-tier club Puskás Akadémia FC, is the magnificent wooden roofing structure above the tribunes. The feature is characteristic of Mackovecz's work and was therefore naturally included in a construction based on his plans.
Furthermore, 2,000 cubic metres of wooden material was layered and glued for use in a roof which is covered with slate and takes up a huge 12,000 square metres – the largest natural slate-covered roof in the country not covering a monument-style building. Indeed, 16,500 square metres are spanned by the building's foundations, more than twice the area of the pitch. A total of 135,000m of cable and 100 fuse boxes keep the stadium electrics in order while 31km of piping has been installed under the pitch for heating.
Of more general interest to fans is the plentiful Puskás memorabilia on display – including a Real Madrid CF shirt worn by the great man. There are also a large number of souvenirs from Hungary's famous wins against England in 1953 and 1954, amid newspaper cuttings, match programmes and plentiful trophies.
Since its inauguration in April, the stadium has hosted several notable fixtures, including the final of the Under-17 Puskás Cup between Real Madrid and Puskás Akadémia, an U19 international friendly between Hungary and Turkey, and the 17th Football World Cup for Lawyers. At the U19 finals, it was the setting for three group games and the Portugal-Serbia semi-final.
Selected for you
Puskás Akadémia Pancho Aréna, Felcsut
Puskás's example to inspire Pancho Aréna hopefuls
Puskás statue sparks magical Hungary memories
Tribute paid at Puskás statue unveiling
Puskás academy stays one step ahead
Hungary happy with 'fantastic' Under-19 finals
Ten to follow from Under-19 finals
See the best photos from the Under-19 finals
Pancho Arena

Top ways to experience nearby attractions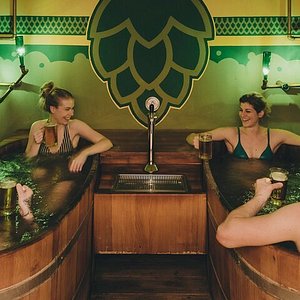 Pancho Arena - All You Need to Know BEFORE You Go (with Photos)
(0.10 mi) Hotel Pancho
(1.67 mi) Noll tanya vendégház
(3.23 mi) M1 Szeker Csarda Hotel es Etterem
(3.30 mi) Bader Fogado
(8.18 mi) Abacus Hotel
(7.61 mi) Rokusfalvy Inn
(2.96 mi) Puskás Ferenc Sport Hotel
(7.10 mi) Dvorak Cellar
(2.68 mi) Hegedüs Restaurant
(3.16 mi) Meszaros Pub es Pizzeria
(7.67 mi) Nadas Winery - Nádas Borműhely- Etyek
(2.70 mi) Pannonia Golf & Country Club
(2.80 mi) Alcsut Arboretum
(7.27 mi) Hernyak Estate
(7.07 mi) Rókusfalvy Estate
Pancho Arena Information
Car Rentals
Airport Transfers
Attractions & Tours
Bundle & Save
Destinations
Trip.com Rewards
Featured Events in Allstate Arena in October 2023 (Continuously Updated)
October 2023 is set to be an exciting month at the Allstate Arena, with a lineup of popular events that are sure to captivate audiences. This renowned venue, known for hosting a diverse range of performances, will once again become a hub of entertainment and culture. From electrifying concerts to thrilling sports events, the Allstate Arena will be buzzing with activity. The events scheduled for October 2023 are expected to draw large crowds, making it a pivotal month in the arena's calendar. The anticipation is palpable as the audience eagerly awaits the unveiling of the full schedule. Each event promises to offer a unique experience, reflecting the arena's commitment to providing high-quality entertainment. The Allstate Arena continues to uphold its reputation as a premier destination for top-tier events, and October 2023 is no exception. The upcoming events are a testament to the arena's dedication to bringing the best of entertainment to its patrons.
Franco Escamilla: Festival Latino de Comedia (FLC) 2023 Tour Concert (Rosemont)
Romeo santos - formula vol. 3 tour 2023 (rosemont), junior h - sad boyz tour 2023 (rosemont), pancho barraza - leyenda en vida (rosemont), more polular topics, featured events in richland county in october 2023 (continuously updated), latest events in the museum of russian art (continuously updated), popular events in 2023 (continuously updated), 24832 events, latest events in united states (continuously updated), 21056 events, featured events in united states in 2023 (continuously updated), 21054 events, popular events this weekend (continuously updated), 12121 events, more popular events, edc orlando 2023, r&b only live - 21+ 2023 tour concert (raleigh), t-mobile zone at sphere 2023 tour concert (las vegas), rod wave - nostalgia tour 2023 tour concert (raleigh), trap bingo - 21+ only 2023 (charlotte).
Customer Support
Service Guarantee
Website Feedback
About Trip.com
Terms & Conditions
Privacy Statement
About Trip.com Group
Other Services
Investor Relations
Affiliate Program
List My Hotel
Become a Supplier
Competition
All the upcoming sporting fixtures at pancho arena at your fingertips, explore extensive and time zone accurate information for all sporting events at pancho arena, as well as fixture specific links to tickets, nearby hotels, local transportation around felcsút, shopping, weather and news..
Hispanoamérica
Work at ArchDaily
Terms of Use
Privacy Policy
Cookie Policy
Sports Architecture
Pancho Arena / Tamás Dobrosi + Doparum Architects
Architects: Doparum Architects , Tamás Dobrosi
Area Area of this architecture project Area: 12000 m²
Year Completion year of this architecture project Year: 2014
Photographs Photographs: György Dénes , László Döme Jr. , József Takács
Manufacturers Brands with products used in this architecture project Manufacturers: Cupa Pizarras
Project Team: Imre Balázs Arnóczki, Antal Szegedi, Krisztina Törekiné Bakó, László Király, Ferenc Vavrik, Barna Jóföldi, Oszkár Orbán, Lídia Mikus, Olivér Kis-Simon, Tamás Dósa Papp
City: Felcsút
Country: Hungary
Text description provided by the architects. Felcsút is a community of 1800 souls in the Váli Valley, 40 kilometers west of Budapest, the capital of Hungary. Since 2004, the locality hosts the largest education center for aspiring young footballers in the country; an institution named in 2006 after one of the greatest football legends in history, Olympic champion, European Cup winner and World Cup silver medalist Ferenc Puskás.
Ferenc Puskás was the captain of the legendary "Mighty Magyars", a team perhaps most famous for thrashing England 6-3 in Wembley in 1953 in what was to become known as "the Match of the Century". Later on, he immigrated to Spain and he continued to delight the fans with his skills for another decade as a player for Real Madrid. He was also a three time winner of the European Champion Clubs' Cup, the predecessor of the Champions League, and a four-time Spanish league top scorer. He worked on all continents, from Australia to Chile, from Canada to Saudi Arabia or Greece, and wherever he went, he quickly earned adoration for his gentle, cheerful and generous character.
Pancho, as nicknamed by his teammates in Real Madrid, had an outstanding knack for developing young talents. By taking his name, the Football Academy made a point of continuing this noble pursuit; a promise they acted upon when constructions were started in 2008.
The first building of the complex to be finished was the dormitory. Centered on the reconstruction of a former noble residence, the work was based on plans by Imre Makovecz, the central figure of Hungarian organic architecture. This was followed by the inauguration of the professional and medical center and later the canteen of the Academy, executed by the Master's disciple at the itinerant school, Tamás Dobrosi.
The idea of a roofed arena was born after the successful construction of approximately 8 grass and arti-ficial practice pitches. Daring to dream even bigger, the management of the Academy decided to build a UEFA category III football stadium suitable for hosting Hungarian league matches and junior tournaments as well as any kind of international competition up to the second qualifying round of the Europa League and the Champions League.
As opposed to the gigantic complexes preferred in the first half of the last century, some of which were capable of hosting more than a hundred thousand enthusiasts, current trends point towards smaller, but more efficient and complex recreation facilities.
Considering that serving a large urban agglomeration was not among the priorities for the future arena, because it was to be used as the main pitch of a boarding sports academy, the management decided in agreement with the UEFA delegates that the number of seats would remain relatively low at 3,400 while offering greater than usual comfort. With a 100 cm distance between rows and 55 cm between seats, the stadium matches the level of comfort of business class sections in Western European stadiums. Reserved for special guests, the 420-seat VIP section echoes the more intimate and cozy atmosphere of the Academy's existing buildings. Seven lodges on the second floor of the west wing offer full comfort for the main sponsors while press correspondents are served by five TV and radio commentary positions, a press conference room capable of hosting 50 people, a 70-seat media tribune and several studios equipped for high quality live broadcast of any sporting event.
Although the arena occupies more than 12,000 square meters, all of which fitted with heating, the space still proved to be rather tight to host all necessary facilities. Except for the area below the northern and southern tribunes protruding over the pitch, all the space is built in. Making good use of the properties of the terrain, the building is served by exits communicating directly with the outside world on three different floors. The changing rooms of both the home side and the visitors, complete with their own adjacent warm-up rooms covered in artificial grass, were designed in full accordance with UEFA provisions, containing facilities for trainers, referees and doping control officers as well. On the basement level, further 12 locker rooms, a gym and a health center are at the disposal of young footballers. These can be ap-proached from east through separate and monitored gates. Fans are admitted from the north and south on the subground floor, with separate gates leading to different sectors, through clearly indicated open and roofed spaces.
Beyond general requirements for orientation, the existing buildings and pitches had a defining role in designating the exact site of construction. The terrain, with its 8-meter inclination, was yet another challenge to be overcome. The lowered pitch made it possible to build a lower facade on the western side. Here, the relatively narrow space is further divided into smaller chambers by elements of the protruding roof structure which are running into the earth between the domes of the foyers. Separate gates to the VIP and media rooms as well as the players' entrance are located on this side, connected by the inter-locking structure of rooftop domes.
The sponsor was firmly determined to apply the concept of Hungarian organic architecture to the entire building complex. He wanted to create an eye catching trademark piece of architecture with unique appearance, outstanding even in international comparison. Thus the use of special and uncommon mate-rials was not only a mere whim, but an express requirement.
Sprouting from pillars of reinforced concrete, the lattice wood roof is spread out over the tribunes like the canopy of the tree line around a clearing. The underlying concept was to build a structure which is unique and exceptional due to its own inner logic and clean static system, integrating the rational tendency of contemporary Hungarian stadium architecture with more complex forms and structures in an innovative context.
Located in a rural environment, the facades are necessarily monotonous as they cannot be observed from afar. Thus the architectural emphasis is on the disruptions of the roof structure over the entrances and the dynamism of the internal space. Openings in the front wall provide intimate insight for outside observers into the inner space of the arena, giving a taste of the heroic endeavors played out on the "clearing".
However, the constructed environment is but an aptly chosen stage for the professional work carried out at the Puskás Academy. If due diligence and progress is shown, any Hungarian youngster has the chance to study for free in the academic and football center which is already sending newly discovered talents of all age groups to play in the national teams.
In the meantime, developing successful football players is not the only objective of the management. The ultimate driving force behind the activity of the institution is inspiring young people to stand their own in other spheres of life as well.
In line with this idea, Pancho Arena, and the constructed environment in general, should serve the community as a benchmark and a source of pride to provide additional incentive for hard work and diligence, in the footsteps of role models of the past.
Project gallery
Project location
Address: felcsút, fő street 169, 8086 hungary.
Materials and Tags
世界上最受欢迎的建筑网站现已推出你的母语版本!
想浏览archdaily中国吗, you've started following your first account, did you know.
You'll now receive updates based on what you follow! Personalize your stream and start following your favorite authors, offices and users.
Check the latest Swimming Pools
Check the latest Fitness Equipment
702 Pancho Arena Stock Photos & High-Res Pictures
Browse 702 pancho arena photos and images available, or start a new search to explore more photos and images..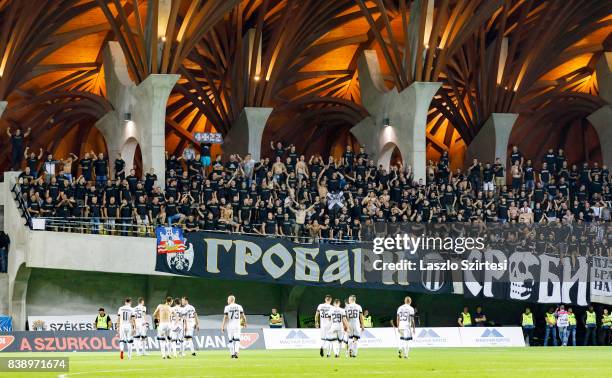 Pancho Barraza at Desert Diamond Arena
Pancho barraza tickets, desert diamond arena | glendale, arizona.
Get ready for a spicy evening of Latin Music entertainment when the fan-favorite sensation Pancho Barraza comes to perform live on Saturday 4th November 2023 at the iconic Desert Diamond Arena in Glendale, Arizona. Make sure you save the date so you can be among the sell out crowd coming from all over the country to experience this one-off appearance. You will be star-struck by their limitless energy and undeniable passion that only Pancho Barraza bring to all of their live performances. Come and see the performer that critics are naming the "can't-miss-entertainer of 2023". All you have to do is click the Buy Tickets button now and get your tickets.
Pancho Barraza is back on the road for fall, 2023, it's nearly time to rejoice in some pure latin vibes! Getting to see a live latin performance is like nothing else you can imagine, nothing can match that energy! Those unparalleled notes from South America and beyond create a vibrant and funky feel you cannot get elsewhere, this special combination of multiple genres is bold, stylish and makes your body want to move like its never done before! We can just picture you there vibing and thriving in that huge crowd, one stunning Saturday night in November playing at the unsurpassed Desert Diamond Arena on Saturday 4th November 2023 for the Arizona, Glendale stop of the States tour! Desert Diamond Arena is home to an abundance of similar concerts, Pancho Barraza is in the perfect spot, an excellent venue with a range of facilities. If you want access to tickets then look no further, we can direct you straight to booking, can you spot the 'get tickets' button, follow it now to secure some for November!
Skip to content
Accessibility
Buy Tickets
All Upcoming Events
All Categories
Family/Kids
Lauren Daigle
The kaleidoscope tour.
Arizona Tip-Off
Intersport basketball tournament.
Fall Back in Love Music & Comedy Jam
Nostalgia Tour
FOR KING + COUNTRY
A drummer boy christmas tour: the 2023 tour experience.
Onelove Block Party

Moscow city tour BY CAR
The Kremlin
Package 1 day tour
Package 2 day tour
Package 3 day tour
Package 4 day tour
Package 5 day tour
Armory Chamber
Moscow night tour BY CAR
Visit to Moscow Metro
Moscow city tour ON FOOT
Moscow city center ON FOOT
New Maden᾿s Convent
The Tretyakov Gallery
Arbat Street
Diamond Fund
Two palaces
Sergei Posad (7 hours)
Moscow by boat (1 hour and a half)
Russian folk dance show
Circus "Aquamarine"
Peterhof tour (6 hours)
St. Petersburg city tour by car (4 hours)
St. Petersburg: package 1 day tour
St. Petersburg 2-day city tour (basic)
St. Petersburg 2 day tour — exclusive
St. Petersburg: package 3 day tour
St. Petersburg: package 4 day tour
St. Petersburg: package 5 day tour
Catherine's palace in Pushkin (6 hours)
TESTIMONIALS
MOSCOW TRANSFER
SAINT-PETERSBURG TRANSFER
St.PETERSBURG
5 most interesting stations of the Moscow Metro
Traces of the great victories of the Russian state are gathered in metro that sometimes is compared with a museum. Foreign tourists guided by a personal guide admire mosaics at "Kievskaya" station, rub intensively the nose of the statue of the dog at "Revolution Square" station, it is said, this will give them luck, take pictures of the inlay at "Mayakovskaya" station.
So here, there is a list of five most curious subway stations:
1.Kievskaya (circular line)
It was opened in 1953. This station owes its cheerful and Southern look thanks to the first secretary of the Central Committee of the Communist Party Nikita Khrushchev. Nikita Khrushchev did not like at all the two other stations "Kievskaya" located nearby. He wanted to add a solemn look to this station in honor of the Soviet republic where he worked before. So the design contest was announced. 73 projects were submitted for the competition and the project won the architect from Ukraine. The station was dedicated to the 300th anniversary of the union between Russia and Ukraine.
Komsomolskaya
It was opened in the 50s. Firstly, it had to bear the name of "The Kalanchevskaya Square" but then it was decided to name it in honor of the young workers who took an active part in metro construction, the youth organization called "Komsomol".
During the Moscow tour don't forget your camera. The station has a wonderful  majolica  tile  mosaic which was designed by the academic of pictorical art Lanceray. The young builders of the subway are represented there.
Revolution Square
It was opened in 1938. The station has a complicated but happy life. Different miraculous abilities were attributed to the sculptor who made all the statues here. Moscow students come to this station before exams to touch the dog's nose. It is considered this will help to get the highest marks. That's why the four dogs that are set at the station are polished. And only one gentle touch of the leg of the student, people say, treat from unhappy love.
Novoslobodskaya
The marvelous stained-glass of the station was executed in Litonia. The pieces of glass were prepared for one of the cathedrals. Communist ideologists suspected about the stained-glass decoration if  it would remind a church to workers. But the windows began to recall an aquarium with pictures of the sea kingdom.
Leave a Reply Cancel reply
Save my name, email, and website in this browser for the next time I comment.
Preplanned tours
Daytrips out of Moscow
Themed tours
Customized tours
St. Petersburg
Moscow Metro
The Moscow Metro Tour is included in most guided tours' itineraries. Opened in 1935, under Stalin's regime, the metro was not only meant to solve transport problems, but also was hailed as "a people's palace". Every station you will see during your Moscow metro tour looks like a palace room. There are bright paintings, mosaics, stained glass, bronze statues… Our Moscow metro tour includes the most impressive stations best architects and designers worked at - Ploshchad Revolutsii, Mayakovskaya, Komsomolskaya, Kievskaya, Novoslobodskaya and some others.
What is the kremlin in russia?
The guide will not only help you navigate the metro, but will also provide you with fascinating background tales for the images you see and a history of each station.
And there some stories to be told during the Moscow metro tour! The deepest station - Park Pobedy - is 84 metres under the ground with the world longest escalator of 140 meters. Parts of the so-called Metro-2, a secret strategic system of underground tunnels, was used for its construction.
During the Second World War the metro itself became a strategic asset: it was turned into the city's biggest bomb-shelter and one of the stations even became a library. 217 children were born here in 1941-1942! The metro is the most effective means of transport in the capital.
There are almost 200 stations 196 at the moment and trains run every 90 seconds! The guide of your Moscow metro tour can explain to you how to buy tickets and find your way if you plan to get around by yourself.
EUR (€)
GBP (&pound)
Contact us

Currency :
US Dollar Euro Pound Sterling Russian Ruble Australian Dollar Canadian Dollar Swiss Franc Danish Krone Japanese Yen Norwegian Krone Swedish Krona
Toll Free 0800 011 2023
US and Canada United Kingdom Australia Brazil Netherlands Russia Sweden
Tours by Region Moscow Saint Petersburg Golden Ring Lake Baikal Murmansk Siberia & Far East Sochi & Southern Russia Amsterdam Berlin Copenhagen Gdansk Georgia Helsinki Kaliningrad Kamchatka Karelia Kazan Klaipeda Nizhny Novgorod Northern Europe Oslo Perm Riga Ryazan Stockholm Tallinn Ulan-Ude Veliky Novgorod Vilnius Vladivostok Volgograd Yakutia Yekaterinburg
Why Choose our Day Tours
One Day Tours Two Days Tours Three Day Tours
About Russian tours Private vs Group Tours
Tours by Region Moscow & St.Peterburg Moscow Saint Petersburg Golden Ring Lake Baikal Trans-Siberian Siberia & Far East Altai Kaliningrad Kamchatka Karelia Kazan Perm Veliky Novgorod Yakutia Yekaterinburg
Tour Types Small Group Tours Private Tour Theme Tour
Moscow events St. Petersburg events Events archive
Events by type Ballet Opera Concert Show All types
Top theaters Bolshoi theatre - Historic Stage Bolshoi theatre - Small Stage Mariinsky Theater Mariinsky Theatre - Mariinsky II Mikhailovsky Theater
Direction Moscow - St.Petersburg St. Petersburg - Moscow
Ships MS Rostropovich MS Volga Dream MS Anton Chekhov MS General Lavrinenkov MS Georgy Chicherin MS Ivan Bunin MS Konstantin Fedin MS Konstantin Korotkov MS Kronshtadt MS Maxim Gorky MS Nikolay Chernyshevsky MS Nizhny Novgorod MS Rachmaninoff MS River Victoria MS Scenic Tsar MS Tikhy Don (MS Alexander Borodin) MS Vasiliy Kandinsky MS Zosima Shashkov Mustai Karim
Russian Visa Invitation
Moscow The Kremlin Red Square Golden Ring Tverskaya Street Grand Kremlin Palace (The Kremlin) Christ the Savior Novodevichiy Convent Moscow Subway The Bolshoi Theater Armoury Chamber (The Kremlin) St. Basil's Cathedral The Pushkin Museum of Fine Arts Yury Gagarin Cosmonauts training center
Saint Petersburg Hermitage Museum Peterhof Catherine's Palace (Tsarskoe Selo) Pavlovsk St. Isaac Cathedral Peter and Paul Fortress Nevsky Prospect Yusupov Palace Savior on Blood Amber room Bronze Horseman (Senate square) Hermitage Theatre Kazansky Cathedral Kronstadt Palace Square Spit of the Vasilievsky Island
1/7th of the World Volga River Siberia Baikal Kazan Sochi Smolensk Nizhny Novgorod Kaliningrad Ulyanovsk Verkhoturova Island
uVisitRussia Why travel with UVisitRussia Customers' Testimonials Contact details Cancellations & Changes
Russian Travel News
Russian travel advice Advices while packing Advices while travelling
Tour of famous Moscow Metro. Explore the Underground World! (2 hours)
On this tour you take in some of Moscow's most important and highly decorated stations. Carrying up to 7 million passengers a day and covering almost the entire city, the Moscow Metro is one of the most extensive mass transit systems in the world. It's famous for the fine examples of social-realism which decorate many of its stations.
Visit some of the most important stations and get the chance to admire spectacular baroque-style ceilings, marble statues, busts of Communist heroes, stained glass windows, and ceiling mosaics depicting the bright Soviet future. Visit the most remarkable stations like Komsomolskaya, Kurskaya, Kievskaya and others, with the experienced guide who will bring you a full insight into their fascinating history.
Tour of Moscow's Metro system visiting beautifully decorated key stations on the network.
System that carries more than 7 million passengers per day
Views of the most opulently designed tunnels & platforms
Significance to the country—known as the "People's Palace"
History & stories relayed by an expert local guide
If you wonder why the Moscow metro is considered one the most beautiful in the world, this tour is made for you!
Important info
Ask a travel expert.
Professional English-speaking guide assistance. Other languages upon request (additional charge may apply)
Hotel pick-up and drop-off
Personal expenses
Gratuities (optional)
Food and drinks
Confirmation will be received at time of booking
Children must be accompanied by an adult
Departure and return point: nearest metro station to your central Moscow hotel
Departure time: flexible
Sights included in program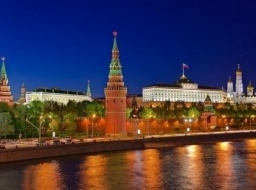 Thanks ! We will reply you in less than 24 hours (usually within 1-2 hours) .
Our flexible payment options allow you to pay 20% of a deposit first and the remaining 80% in 14 days prior to your tour date - payment can be done both online or over the phone. This gives you the peace of mind knowing your spaces are booked on the tours and that you do not miss out on making the most of your time in Russia.
Also you get the best, top-rated and most experienced and knowledgeable hand-picked tour guide appointed on a priority basis. In our experience, exceptional travel experiences are almost always delivered by exceptional people. With that in mind, we utilize a comprehensive approach to select and employ the best tour guides only. Multilingual and well travelled, each possesses deep insight into the diverse attractions and cultural patterns throughout the region. With us guides undergo a rigorous selection process, achieving outstanding knowledge of local culture and language. Rest assured that the best tour guides only will be working on the tours to give you excellent opportunity to explore the best of the sights during both short and long-term stay in Russia.
Once you complete your reservation, we will send you a booking confirmation email. As the day of the tour approaches, our logistics team will provide you with all relevant information for your tour.
Speak to an expert Call us now
+1 (888) 845-8877
Shore excursions
The Best of Two Capitals Private
The Best of Two Capitals Small Group
The Best of Two Capitals Gold
Russia's Ancient Kingdoms
Cradle of Russia
Explore Moscow
Explore St. Petersburg
Read Customer Testimonials
Advantages of Traveling with Us
US office 3422 Old Capitol Trail Suite 1252 , Wilmington DE, 19808 USA. US toll-free: 1-888-845-8877 Russian office Ligovsky pr. 57, Office 19, 191040, St. Petersburg, Russia
tel: +7-812-309-5339
© 2001 – 2023 by Northern Crown, Ltd. uVisitRussia and uVisitRussia.com are registered trademarks . Terms & Conditions Privacy Policy
Sign in with your social account

Sign in to our website using your Facebook or Google+ account.
Why Do You Need Our Travel Expert
Contact our experts, and they will help you to plan your best trip to Russia, with attention to every detail!
Our Experts have been in the travel industry for many years, guarantee to offer first class customer service, excellent value for money and unbiased advice. They are standing by to find and build your dream holiday to one of the world's most fascinating destinations - Russia. Your personal Travel Expert will guide you through each stage of the travel process, from choosing a program that fits you best to support during your trip.
Just tell us your e-mail, and we'll take care of everything!
Leave your phone number
Your tour request has been received. Thank you ! We have sent you the confirmation message to [email]
Please make sure that you receive this message (sometimes e-mail messages may go to the spam/junk mail). If you did not get this message, it means you will not get message with the tours' selection as well. If you use a Yahoo!, Gmail, AOL or Hotmail, we recommend to add [email protected] to your address book.
We recommend to leave your phone number. If we will not heard back that you received the e-mail with the tours' selection, we will contact you by phone. And you will not miss the best tour for you.
Thank you ! Your request for Travel Expert assistance has been sent. We will e-mail you within 1 hour.
Sorry, some changes needed
There was a problem with your request.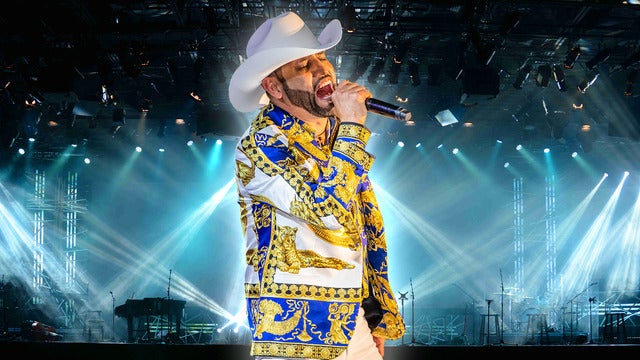 Pancho Barraza
All upcoming events.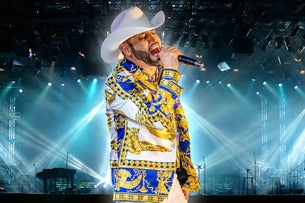 Oakland Arena | Oakland, CA
Toyota arena | ontario, ca.
Popular Tracks
Postcard From Earth
Trans-Siberian Orchestra
Bert Kreischer
Aaron Lewis
Parker McCollum
Lainey Wilson
View All Trending
Chris Stapleton
Gaslight Anthem
Rick Springfield
Old Dominion
The Doobie Brothers
Wu-Tang Clan
Jonas Brothers
View All Top Selling
Jerry Seinfeld
Corey Holcomb
Hannah berner
Gabriel Iglesias
Taylor Tomlinson
Amy Poehler
Michelle Wolf
View All Comedy
Red Rocks Amphitheater
Leader Bank Pavilion
Ruoff Music Center
Bethel Woods Center For The Arts
Huntington Bank Pavilion
The Gorge Amphitheater
Hollywood Bowl
Greek Theatre
Blossom Music Center
Starlight Theatre
Ascend Amphitheater
Merriweather Post Pavilion
Northwell Health at Jones Beach Theater
View All Venues
Concerts by State & Cities
View All Concerts
Formula 1: US Grand Prix
Chicago White Sox
Inter Miami CF
Arizona Diamondbacks
PBR - Professional Bull Riders
New York Yankees
Texas Rangers
Arizona Cardinals
Atlanta Falcons
Baltimore Ravens
Buffalo Bills
Carolina Panthers
Chicago Bears
Cincinnati Bengals
Cleveland Browns
Dallas Cowboys
Denver Broncos
Detroit Lions
Green Bay Packers
Houston Texans
Indianapolis Colts
Jacksonville Jaguars
Kansas City Chiefs
Las Vegas Raiders
Los Angeles Chargers
Los Angeles Rams
Miami Dolphins
Minnesota Vikings
New England Patriots
New Orleans Saints
New York Giants
New York Jets
Philadelphia Eagles
Pittsburgh Steelers
San Francisco 49ers
Seattle Seahawks
Tampa Bay Buccaneers
Tennessee Titans
Washington Commanders
View All NFL
Anaheim Ducks
Arizona Coyotes
Boston Bruins
Buffalo Sabres
Calgary Flames
Chicago Blackhawks
Colorado Avalanche
Columbus Blue Jackets
Dallas Stars
Detroit Red Wings
Edmonton Oilers
Florida Panthers
Los Angeles Kings
Minnesota Wild
Montreal Canadiens
Nashville Predators
New Jersey Devils
New York Islanders
New York Rangers
Ottawa Senators
Philadelphia Flyers
Pittsburgh Penguins
San Jose Sharks
Seattle Kraken
St. Louis Blues
Tampa Bay Lightning
Toronto Maple Leafs
Vancouver Canucks
Vegas Golden Knights
Washington Capitals
Winnipeg Jets
View All NHL
Atlanta Hawks
Boston Celtics
Brooklyn Nets
Charlotte Hornets
Chicago Bulls
Cleveland Cavaliers
Dallas Mavericks
Denver Nuggets
Detroit Pistons
Golden State Warriors
Houston Rockets
Indiana Pacers
Los Angeles Clippers
Los Angeles Lakers
Memphis Grizzlies
Milwaukee Bucks
Minnesota Timberwolves
New Orleans Pelicans
New York Knicks
Oklahoma City Thunder
Orlando Magic
Philadelphia 76ers
Phoenix Suns
Portland Trail Blazers
Sacramento Kings
San Antonio Spurs
Toronto Raptors
Washington Wizards
View All NBA
All Elite Wrestling (AEW)
BNP Paribas Open (Tennis)
Monster Jam
UFC Fight Night
View All Wrestling & Action
Atlanta Sports
Baltimore Sports
Boston Sports
Brooklyn Sports
Charlotte Sports
Chicago Sports
Cincinnati Sports
Cleveland Sports
Columbus Sports
Dallas Sports
Denver Sports
Detroit Sports
Houston Sports
Indianapolis Sports
Las Vegas Sports
Los Angeles Sports
Miami Sports
New York City Sports
New Orleans Sports
Orlando Sports
Philadelphia Sports
Phoenix Sports
Pittsburgh Sports
San Francisco Sports
Seattle Sports
View All Sports by States & Cities
Real Salt Lake Tickets
Sporting Kansas City Tickets
St. Louis City SC Tickets
Houston Dynamo Tickets
Vancouver Whitecaps Tickets
Los Angeles FC Tickets
Seattle Sounders Tickets
FC Dallas Tickets
New York Red Bulls Tickets
FC Cincinnati Tickets
New England Revolution Tickets
Philadelphia Union Tickets
Columbus Crew SC Tickets
Atlanta United FC Tickets
Orlando City SC Tickets
Nashville SC Tickets
View All MLS Playoffs
View All Sports
Radio City Music Hall
Wells Fargo Center - PA
Citizens Bank Opera House
Orpheum Theatre - San Francisco
Amalie Arena
SoFi Stadium
Hollywood Pantages Theatre - CA
Coors Field
Bank of America Stadium
Fenway Park
Progressive Field
Gillette Stadium
Minute Maid Park
Yankee Stadium
Lumen Field
Wrigley Field
Mercedes-Benz Stadium
View All Sports Venues
PNC Music Pavilion
The Rooftop At Pier 17
Pacific Amphitheater
Oak Mountain Amphitheater
Gerald R Ford Amphitheater
St Joseph's Health Amphitheater
View All Concert Venues
Virginia/August Wilson Theatre
Broadhurst Theatre
Gershwin Theatre
Metropolitan Opera House
Hollywood Pantages Theatre
Neil Simon Theatre
Richard Rodgers Theatre
Orpheum Theatre
Lyric Opera House
View All Theater Venues
Venues by State & City
NFL Stadiums
MLB Stadiums
MLS Stadiums
NASCAR Racetracks
Blue Man Group
Moulin Rouge
Pretty Woman
The Book Of Mormon
Harry Potter and The Cursed Child
Les Miserables
Disney On Ice
Paw Patrol Live
Penn & Teller
101 Dalmatians
Garden Bros Nuclear Circus
View All Family
Cirque du Soleil - Michael Jackson
Cirque du Soleil - The Beatles: Love
Cirque du Soleil - Ka
Drawn To Life Orlando
Corteo Hartford
Cirque du Soleil - Echo
Cirque du Soleil - Mad Apple
View All Cirque du Soleil
Come From Away
Dear Evan Hansen
Six The Musical
1776 - The Musical
View All Musicals
Pittsburgh Theater
Philadelphia Theater
Seattle Theater
Raleigh Theater
San Francisco Theater
Portland Theater
Providence Theater
Atlanta Theater
Baltimore Theater
Charlotte Theater
Chicago Theater
Cleveland Theater
Columbus Theater
Denver Theater
Dallas Theater
Houston Theater
Indianapolis Theater
Kansas City Theater
Las Vegas Theater
Los Angeles Theater
Louisville Theater
Miami Theater
New York Theater
New Orleans Theater
Washington DC Theater
View All Theatres by State & Cities
All Theater Venues
View All Theater
Pancho Barraza Tickets
Pancho barraza shows near mountain view, ca, all pancho barraza events, buy tickets to the next pancho barraza concert, pancho barraza tour cities.
Oakland, CA - Oakland Arena
Ontario, CA - Toyota Arena
FAQs about Pancho Barraza
How and where to buy pancho barraza tickets.
While it may be difficult to find Pancho Barraza tickets, Event Tickets Center has plenty of Pancho Barraza tickets available starting from $52. Select your tickets using our interactive seating chart, and follow the steps in checkout. You'll be going to a Pancho Barraza event in no time!
How much are Pancho Barraza tickets?
On Event Tickets Center, Pancho Barraza ticket prices range from $52 up to $1,338 over a number of different Pancho Barraza events.
When do Pancho Barraza tickets go on sale?
Typically, Pancho Barraza will announce a tour 3-6 months before the first show, and tickets go on sale within a few weeks of the tour announcement.
Are Pancho Barraza tickets sold out?
No tickets to see Pancho Barraza are not sold out. While tickets to see Pancho Barraza may be sold out on other ticketing websites, Event Tickets Center has plenty of tickets available for you to see Pancho Barraza live.
Are Pancho Barraza tickets on sale?
Yes, Pancho Barraza tickets are on sale, and you can buy them right here at Event Tickets Center.
When is the next Pancho Barraza event?
The next Pancho Barraza event is on November 18, 2023 at Oakland Arena in Oakland, CA. Event Tickets Center has 1,790 tickets available for this event.
Event Dates and Pricing Information
100% Guarantee
Customer Reviews
Affiliate Program
Customer Support
Terms & Conditions
Privacy Policy
Do Not Sell My Information
Accessibility