34 Antarctica Cruise Tips You Must Know Before You Go
Taking an Antarctica cruise expedition is the trip of a lifetime. It is simply unbelievable, and to be honest, you will be spending a lot of money to travel to the end of the world. That said, it is an experience that is worth every penny.
Like all good things though, there are things to know before you go that will enable you to maximize your experience and ensure you have an epic trip. So to help you get the most out of your Antarctica cruise, we have put together a few tips.
Don't leave home without: Lonely Planet Antarctica (Travel Guide)
34 Antarctica Cruise Tips
Table of Contents
Book Extra Excursions Early
A trip to Antarctica is a once-in-a-lifetime experience, not to mention a top 100 travel adventure, and you do not want to miss out on any of the extra excursions that will be on offer.
Our advice is that you should not wait to book any extra excursions on the ship. This goes for all expeditions to Antarctica. It is best to the book any of the extra add ons that you are interested in doing as early as possible.
We would even go as far as recommending that you do it when booking your cruise to Antarctica. For those who scored a killer last-minute deal on an Antarctica cruise, odds are likely that the excursions are filled and you will have to gamble with going on the waitlist once you are onboard the ship.
If you do find yourself on a waiting list, do know that these lists can get very full and that selection from them is by lottery. That is if any spots even come available.
Day to day activities, such as skiff rides and landings are already included in your program, so don't worry about those. But if you want to enhance your Antarctica experience by participating in camping, kayaking or SUP, you should definitely book as early as you can to ensure you get a spot.
Interested in going to Antarctica? We spent 10 days on an expedition ship exploring the Antarctic Peninsula with Quark Expeditions.
Get Out on the Deck
I know what you are thinking, 'of course I'm going to try to spend as much time as I can out on the deck.' But it would surprise you how many people don't take advantage of this.
It is really easy to spend all your downtime in your cabin watching movies, resting or uploading your photos to your computer. I get it, you are going to be tired from the crazy days of adventures. It is going to be cold. It is going to be wet. But the wildlife does not care. Being out on the deck, your odds are pretty good that you will see wildlife.
You wouldn't believe the number of sightings I saw because I spent as much time as I could on the outer decks. Many times whales would fluke once or twice but the ship did not make an announcement because it was too inconsistent. By the time they shouted it through the ship, it would be gone.
Expedition ships are laid out really well and there are benches along the side of the ship and, of course, great standing room on top of the ship. Take advantage of these great spaces and get out on deck as much as you can.
When the Stern is Open, Don't Miss Out!
It will not happen every day, but when it does, you have to take advantage of the open stern. There is nothing quite like sailing along the Antarctic Peninsula on a beautiful day and viewing this magical continent from the stern.
Truth be told, you will be lucky if it opens up once or twice for you throughout the whole cruise. So I cannot emphasize enough that if you hear it is open, head straight there and marvel at the scenes around you.
From the stern, you will be able to get the iconic Titanic photos in front of the boat and it is just an all-around great place for wildlife and landscape viewing. It may only be open for 15 to 30 minutes on your cruise, so you'll need to be on the ball to take advantage of this.
Take Advantage of the Open Bridge
One of the best things to take advantage of on an Antarctic expedition is the open bridge policy. We loved this on our 10-day cruise with Quark Expeditions . This means the bridge is open at almost all times of the day for you to sit and talk to the captain and his crewmates as you sail around Antarctica.
The bridge has easy access from the inside of the ship and is outfitted with a nice sitting area for you to see what goes on while sailing to ship in Antarctica. This is truly a unique feature that many ships do not have.
While crossing the Drake passage , you definitely have to take advantage of this. We did and we were the only ones up there during rough seas. It was something else watch the rolling sea smash the front of our ship as our experienced captain navigated through them.
The bridge is also a great spot to be if you want to hear the chatter going on throughout the boat. This is where you can hear if someone on the expedition staff may have spotted a whale or something unique, like a tabular iceberg, before they announce it to the whole ship.
Pack Right for Your Excursions
One huge tip on how to make the most out of your Antarctica cruise is to pack for every excursion early. All excursions are different and each of our excursions required different gear.
It is best to pack for your excursion early and have everything accessible within a comfortable dry pack. This doesn't mean you should pack everything you could ever want or need in Antarctica, but instead about packing smart.
We found it best to have everything laid out in our room, ready to grab at a moments notice. We packed extra dry bags and laid our gear out in the clothing drawers. This allowed us to be prepared and get the most out of our Antarctica expedition.
You'll be briefed on the boat but Antarctic regulation prohibits you from bringing certain items, such as food, on your excursions. Especially on land, so be sure to follow the rules too.
Not sure what you should pack? Ultimate Cruise Packing List (Cruise Essentials for Any Destination!)
Use Your Time on Land Wisely
Once you step foot on Antarctica, you will want to make the most of your time on land. This means being prepared to use your time wisely. You will not have time to hike up to that lookout and also check out the ruined research shelters, so have a plan and be ready.
Don't stop at the first penguin you see on the beach as you get off the zodiac. There will be plenty around. If you do stop, don't spend too much time in just one location.
Use the experienced guides as resources on where to go and what to see at each landing. They will give you a basic briefing once you get onshore but feel free ask a little bit more once everybody has headed off.
Insider info always helps, our expedition guides told us when we explored Baily Head to head straight to the end and avoid stopping. You will not have enough time to make it there if you stop for too many photos along the way.
It was worth listening to our guides because we would not have seen the sites and amazing sounds of the large amphitheater, where we witnessed over one hundred thousand nesting chinstrap penguins.
If we had not made a plan, all of the other penguins walking and sliding would have sucked-up our time. Your time on land is limited by regulation and you only have around an hour to an hour and a half to explore before you have to be back on the shore at your set time to head back to the ship.
Bring a Good Camera
I cannot stress this enough. Bring a good camera and know how to use it to make the most out of your Antarctica cruise photo opportunities. This is the adventure of a lifetime and you need something that can capture it well.
I'm sorry, but a Go-Pro or the standard point-and-shoot will not do. You wouldn't believe the number of people that were bummed out because they couldn't capture photos the way they wanted to because of their obsolete basic cameras.
You'll need a camera like a DSLR that is fully adjustable with manual settings that also has a large zoom to be able to capture the uniqueness of Antarctica well.
This is a list of the camera gear we brought on our Antarctic expedition cruise:
Canon 24-105mm L Lens
Canon 16-35mm f2.8 III Wide Angle
Canon 100-400mm L Lens
Canon 2x Extender
B+W Circular Polarizer MRC 77mm
B+W UV Filter MRC 77mm
Canon ET-83C Lens Hood
Vanguard VEO AM-204 Aluminum Monopod
Vanguard Alta BH-100 Ball Head
4 SanDisk Extreme Pro SD Cards
4-6 Canon LP-E6 Batteries
Camera Rain Covers
Think Tank Photo Digital Holster 150 Camera Bag
Vanguard VEO Discover 46 Sling Backpack
Know How to Use Your Camera
It is always best to know your camera gear in advance of any trip and I cannot stress this enough. Antarctica is a difficult place to shoot and not knowing your camera will make you frustrated. On top of that, you will be severely disappointed in your photographs.
So get to know your camera before heading to Antarctica and understand how it works. Know where the settings are and learn how to shoot in manual mode. Yes, learn how to shoot in manual mode.
If you take one thing away from this Antarctica expedition travel guide it should be: you must know how to shoot in manual mode on your camera.
You wouldn't believe the number of people on board that had difficulties with their cameras that they had just bought a week before their Antarctica expedition. To me, that makes no sense for you to spend so much time planning this epic adventure, then you spend so much money to buy a camera that you don't even know how to operate.
There will be professionals on board that will be able to help you with your camera but it's best not to rely on them. Before your trip, read your manual and take your camera out to shoot a little bit.
Have Your Camera Ready at All Times
Wildlife and amazing moments don't wait on anyone and they just happen in the snap of a second. Capturing it is a chance of luck and also a little bit of skill. Having your camera ready at all times will allow you to capture that moment or at least get a few snaps off before it is gone.
One huge tip is to shoot in burst mode, then when you have time to review the photos you can save what you like and toss the rest. You will get incredible photos of the surrounding landscapes and wildlife if you have your gear ready at all times.
Bring Extra Camera Batteries
It never fails that while out on an excursion you bring your camera up to your eye and it doesn't shoot. You've got a dead camera battery and that's the worst feeling in the world. Especially when you're in a place as unique as Antarctica.
It is best to check your camera batteries before leaving the ship. It is also important that you have a supply of fully charged batteries packed in your bag at all times.
I found it works the best to keep one in my chest pocket in a small insulated camera battery pouch that allowed me to grab it at a moment's notice without fumbling through my bag looking for it. The insulated battery pouch also kept the batteries safe.
Camera batteries die a lot quicker due to extreme cold so it is always best to keep fully charged batteries in your daypack or in your chest pocket. We traveled with at least four extra batteries because once you're on land there's no getting back to the ship.
Make a habit of recharging every battery at the end of the day so you have plenty of juice for the next day's outings.
Bring Extra Memory Cards and Dry Bags
An expedition trip to Antarctica is a photographers dream trip. But it can also be a photographers nightmare if you aren't properly prepared.
You're going to take thousands of photos while exploring Antarctica so naturally your memory cards are going to fill up a whole lot quicker than they usually do. I don't know about you but I do not like to clear memory cards while I'm out on an adventure.
You are going to need multiple memory cards. We carried at least five memory cards each and filled them all.
Extra dry bags are also key because you can have one set aside for zodiac cruising and you can have one set-aside for your land-based adventures. This will allow you to be prepared in advance. Having an extra dry bag will also allow you to switch out when one gets damp inside.
Memory cards we use: SanDisk Extreme Pro SD Cards
Daypack for walks, hiking, skiff rides: Osprey Farpoint 40 or Earth Pak Waterproof Backpack
Dry bag for camera gear or cellphone:
Waterproof Dry Bag
Universal Waterproof Phone Case
Camera Rain Cover
Think Tank Photo Digital Holster 150 Camera Bag
Pack a Power Strip
Most of the cabins on an expedition ship are laid out really well, however one thing that is never plentiful in a cabin is outlets. It never fails there's just one outlet near the desk and one outlet near the nightstand.
That's not enough room for you to charge everything. Your camera battery charger we'll take up that whole outlet so that means you can't charge anything else. Then on top of that charging on ships can be a lot slower than charging your items back at home on land.
It is best to pack a power strip so you can charge all your items at once instead of fighting over that one outlet spot. We travel everywhere with our travel-ready power strip. It allows us to use one outlet but has 4 USB outlets and 4 plug-ins that are spaced correctly for those large camera battery chargers.
Get to the Gift Shop Early
One thing I never worried about or even thought about really was getting to the gift shop early on our Antarctica cruise. Boy oh, boy did I miss out on some good items that sold out quickly.
The gift shop on our 10-day cruise with Quark Expeditions had many unique gifts. Some were one of a kind and handmade from locations that the ship visits and others were odds and ends of gear that passengers may have forgotten to bring.
Many of the most unique and popular items sellout onboard, so take advantage and get to the gift shop early. If you like something, buy it. It's not going to last as there is not a large inventory of goods onboard.
Attend the Onboard Seminars
Throughout the trip, there are onboard seminars about certain subjects related to your visit to Antarctica. You can take advantage of these seminars by heading to the lounge or watching them from the tv in your cabin.
If you want to get the most out of your trip to Antarctica be sure to attend every onboard seminar that is offered. These seminars can be about Antarctica's history, wildlife or even about personal stories from the experienced expedition staff members.
The onboard seminars are a great place for you to connect with fellow travelers and also your expedition leaders in a personal environment. The presentations are given by the expedition leaders that will be out exploring Antarctica with you.
Use the Knowledge of the Staff
The staff of an expedition ship is unlike the staff on a normal cruise ship. They are well educated and have endless knowledge about the areas you'll be exploring. Many of them have spent years traveling and even staying in Antarctica.
This is what makes an expedition unique compared to a normal cruise. On our 10-day cruise with Quark Expeditions, the experienced staff consisted of college professors, researchers, historians, geologists, ornithologists, biologists, resident photographers, naturalists, artists and musicians as members of the expedition team.
What's magical is that the knowledgeable staff members are not only on the ship but also onshore with you and exploring. This allows you to ask questions right in the field and connect with what they were talking about in their onboard seminars.
Make Friends with Other Travelers
On an expedition to Antarctica, there are many well-traveled and like-minded adventure lovers. Take advantage of this and become friends with these fellow passengers who have plenty in common with you.
Becoming friends with these passengers won't only be beneficial to the trip but they will inspire you to explore unique places that they have already visited. Everybody has an impressive travel resume on board, so don't be scared to strike up a conversation and hear about their past adventures.
Making friends also allowed us to get unique photos of me and Lina that we wouldn't be able to get otherwise. They took photos of us without us knowing which has a different sense in feeling then canned photos of us smiling together.
Share Your Photos
You're going to take thousands of photos on your Antarctica cruise. There's going to be professional photographers and there are going to be amateur photographers. All will take amazing photos but in their own unique ways.
So take advantage of this. No photographer shoots the same, everyone's eye is different and on top of that, every excursion is different.
Don't be scared to share your photos with the crew and fellow travelers. Being able to see what other passengers have shot will also help you grow your eye for that award-winning shot.
Some of the most memorable photos I've received were from fellow passengers of things that we didn't see on our zodiac cruise or magical moments of all as a group just experiencing Antarctica.
On our 10-day cruise with Quark Expeditions , we were able to load all of our photos to an onboard 'dropbox'. Everyone had easy access to do this in the library and many times the staff members would be willing to do it for us.
This was magical because there was no taking down names or email addresses at the end of the cruise we got a simple web address by the Quark Expeditions staff where we could go and download all of those amazing photos people have shared.
It didn't matter if you submitted photos you would still get the link to the professional photos that the Quark Expeditions staff talk of your time in Antarctica.
Plan in 2 Days Before and 2 Days After
Ushuaia is called the End of the World for a reason. It is the gateway to Antarctica. Approximately 90% of all Antarctic cruises leave from the port of Ushuaia. During the summer months, this quiet, sleepy little Argentine city turns into a tourist mecca of travelers that are heading to Antarctica on expedition ships.
Traveling to Ushuaia is not easy and it is a long way to travel, so make sure you get the most out of your trip. Take full advantage of your time in this area by planning in a few extra days before and after your Antarctica cruise in Ushuaia.
There are plenty of amazing activities offered in and around the city. Spend a day exploring the southernmost national park ( Tierra Del Fueo National Park ), explore the Martial Glacier or maybe take a soak in the beautiful green waters of Esmeralda Lagoon .
No matter what there's plenty to see and do in Ushuaia so make sure you plan in two days before and two days after your cruise.
Top things to do in Ushuaia before your cruise to Antarctica:
Tierra del Fuego National Park Trekking and Canoeing in Lapataia Bay
Lakes District 4×4 Full-Day Tour with Lunch from Ushuaia
The End of the World Train Admission Ticket
Tierra del Fuego National Park Half-Day Tour with Optional End of the World Train Ride
Beagle Channel Sailing Tour: Islands, Penguins and Estancia Harberton
Research About Antarctica Before Your Trip
Before traveling to Antarctica, do your research. There are plenty of amazing books, fascinating podcasts and great movies that will get you excited about your expedition cruise to Antarctica. On top of that, it will give you a little bit of knowledge about Antarctica before visiting.
A little bit of knowledge can go along way. You'll understand conversations better among crew members and you'll understand the reasons why they do things a certain way on the expedition.
It will also give you a deep understanding of the wildlife you'll be viewing. This is all key to making the most out of your cruise to Antarctica.
Books about Antarctica to check out:
An Intimate Portrait of a Mysterious Continent
Endurance: Shackleton's Incredible Voyage
The Last Place on Earth
Terra Incognita: Travels in Antarctica
Antarctica podcasts to check out:
Ice Coffee: the history of human activity in Antarctica
The Antarctic Report
Meet the Ocean
Polar Geopolitics
Antarctica movies or tv shows to check out:
Antarctica – An Adventure Of A Different Nature – As seen in IMAX Theaters
Island of the Penguins
Secrets of Antarctica
Wildest Antarctica
Have the Right Gear
Having the right gear in Antarctica is extremely important. This will allow you to have the freedom of comfort and to not worry about the cold, wet elements while you're exploring.
On our 10-day cruise with Quark Expeditions , they provided us with the proper jackets that would keep us warm and that can withstand everything Antarctica would throw at us. These jackets were extremely well-designed by Quark Expeditions.
I'm not going to go into full details on what you should pack or what you shouldn't pack, that's what our Antarctica packing list is for, but for the basics, it is always best to pack multiples of an item.
Pack more than one winter hat. Pack more than one pair of gloves. Have a good pair of rain pants and also don't forget to pack a neck gaiter to protect your face on the zodiac cruises. Having the proper gear will also keep you from getting sick.
Before heading out on an excursion, one of the mandatory checks is if you have your jacket on, waterproof pants on and that you have your life jacket properly fastened.
You will not be allowed to leave the ship without those items. Don't get me wrong, there's a whole lot of other items like gloves and hats that you want to carry with you but the jacket, rain pants, and lifejackets are 100% mandatory.
Like many adventure locations, it is function over fashion. Also, don't go cheap as these items will not survive in Antarctica. Spend the money and get quality products that will keep you warm and allow you to truly enjoy one of the coldest places on earth.
Take Every Excursion
Antarctica is one of the coolest places on earth, both literally and figuratively. No excursion is the same and you simply cannot miss out on even one excursion. Take advantage of every outing that you can and this will help you get the most out of your Antarctica cruise.
You should expect your trip to have plenty of challenges. There are going to be days that it is raining, there are going to be days that it is bone-chilling cold outside and there are going to be days that you are just flat out tired and want to sleep.
Keep in mind you'll have so few days to explore Antarctica that you cannot let even one excursion slip by. Every excursion is truly different and you never know what you are going to see.
Prepare for Tight Quarters
Almost all the cabins on an expedition ship are laid out extremely well, however, be prepared for tight quarters. There isn't a whole lot of room in your cabin so you should pack accordingly.
There is also not a lot of room for you to spread your items everywhere in the cabin. Just finding a spot for your large suitcase can be difficult at times and some expedition ships even have luggage size restrictions due to the limited cabin space.
On top of that, the bathrooms are no larger than the smallest closet you have ever had. It can be difficult just going to the bathroom during the Drake shake or even taking a shower in the calmest of seas.
It is best to understand that all expedition ships have tight quarters. This not only goes for in your cabins but also throughout the ship. Hallways are narrow and dining rooms are compact. This is the way of life on an expedition ship.
It is always best to use handrails, don't linger through doorways and also allow fellow passengers to make their way by safely at all times.
Bring an Eye Mask and Earplugs
I don't know about you but I love a good night of sleep, especially after a full day of exploring. This can be difficult on ships due to loud noises of the engine running while sailing, waves hitting the hull and the limited shades that do not truly dark out your room.
All that added up, it can be a nightmare to catch some much-needed z's on expedition ship to Antarctica.
To combat this you should pack a good eye mask and earplugs, just in case there are things that'll keep you up at night. Being well-rested will help you make the most of your Antarctic cruise.
Don't leave home without:
Basic Earplugs or The Original Moldable Silicone Putty Ear Plugs (If sailing at night, boats can be loud at night.)
Alaska Bear Natural Silk Sleep Mask (Because your room will not be dark.)
Understand That Wi-fi Will be Limited
Most people heading to Antarctica are adventure lovers, so this is not the first time that they've spent time off the grid. One thing to make the most out of your Antarctica cruise is to understand that Wi-Fi will be limited. Surprisingly, yes, there is Wi-Fi on the expedition ship to Antarctica.
Wi-fi on board will be satellite-based. Satellite connections are great for remote vessels and will allow you to have contact with the mainland at all times throughout your adventure to Antarctica.
However, it is going to be slow and very expensive but if you need it, it is there. If you're someone who's just checking emails it will probably work well for you but if you're someone who wants to load photos to Instagram or Facebook, it is not going to work well at all.
What I suggest is to buy a plan the minute you get on board. Load your emails then disconnect, so your phone does not use up all your time and gigabytes searching. Go back to the cabin and read your emails, answer your emails then reconnect and send them.
This will allow you to get the most out of your Internet usage on an expedition ship to Antarctica.
No matter what you do, don't try to send photos or try to load photos on Facebook. It's not worth the frustration and the time you will spend messing around with it. Save that for when your not in an amazing place like Antarctica.
I'll be totally honest with you too, our entire business is online and despite this, we never accessed the internet once on our trip. We wanted to experience Antarctica without the distraction.
Don't be Scared to Share a Room
I know it's always awkward, and sometimes scary, to think about sharing a room with a stranger when traveling. But sharing a room on an Antarctica cruise can save you a ton of money.
Everyone booking a trip to Antarctica is like-minded and well-traveled. They're probably among some of the most well-traveled people who have spent multiple nights in shared dorm rooms and have had limited personal space. So I wouldn't fear about booking a shared room on an expedition cruise to Antarctica.
The shared rooms are laid out well with enough room for your own personal space. Be sure to keep in mind that there's a lot of room throughout the whole ship and that your room is mostly used for sleeping.
It is possible to spend some alone time in the library, the dining room or in one of the many many unique quiet sitting areas that can be found on the ship.
Prevent Seasickness Before it Starts
It doesn't matter if you're prone to seasickness or if you've never had it before. The best medicine is preventing it before it starts so you can get the most out of your expedition cruise to Antarctica.
It is best to bring seasickness pill with you, but if you don't they will have plenty onboard for you. There will also be an experienced doctor on board for prescribed treatments and to help you in case you get sick.
On our 10-day cruise with Quark Expeditions , the staff went above and beyond to make sure nobody got seasick. We had special snacks and special meals that also included natural ingredients that helped to fight seasickness.
No matter what, take seasickness pills while sailing to Antarctica across the Drake Passage. It's not worth the risk. It's not worth the chances of getting seasickness because once it starts you cannot stop it.
Many passengers on our cruise have never had seasickness before but got severely sick and spent a good amount of time miserable during the trip. Don't let seasickness get you down, have a stockpile of pills on hand .
Use the Hot Tubs
It's going to chilly at times, but expedition ships are outfitted to help take off the Antarctic chill. That includes on-deck hot tubs! Take advantage of the hot tubs when you can, many times the best time is right after an excursion.
It is pretty amazing to be able to relax and sit in them while enjoying the amazing landscapes of Antarctica. I'm telling you, once you're sitting in the hot tub surrounded by Antarctica's amazing landscapes with a drink in hand, there's else nothing like it on earth.
Do the Polar Plunge
Waters around Antarctica are bone-chilling and I know what you are thinking, I'm never getting into that freezing cold water willingly. But to tell you the truth, one of the best activities we did on our 10-day cruise with Quark Expeditions was the polar plunge.
The polar plunge is a right of passage on an expedition cruise to Antarctica. Not many people can say they have traveled to Antarctica, let alone that they swam in Antarctica's icy cold waters.
So be sure to join the list of elite travelers who take advantage of this on an expedition cruise to Antarctica. The event's more of a camaraderie where shipmates and expedition staff leaders join in on the fun. On our expedition we had over 90 people take the plunge.
Understand the Kayaking Program
This is one thing I didn't know about until we went to Antarctica. If you sign up for the kayaking program, you will be kayaking every chance they can get. While this sounds amazing, we quickly learned that it came with a trade-off.
Planning to explore Antarctica by kayak and land? That's not what you signed up for. You signed up to explore Antarctica by kayak. That means you'll be spending your day kayaking among millions of iceberg bits, rafts of penguins and amazing snow-covered mountains that meet the bright blue waters of Antarctica.
This can be disappointing at times because you are going to hear about all the amazing experiences that all the other passengers are having on land, experiences you cannot get anywhere else.
On the flip side of this, there will be times that you'll be able to make those people jealous from when the humpback whale slaps his huge tail just 10 feet away from you in your kayak.
If you have your heart set on exploring Antarctica by land, you probably do not want to sign up for the full kayaking program. Also, keep in mind however you can decide not to go out with the kayaking program that day which will allow you to explore Antarctica by land but giving up one of your kayaking spots.
This is ok to do once but after that, you may forfeit you kayaking space for someone who is more serious about kayaking in Antarctica.
There is an Onboard Secret Menu
This is a secret tip that many people do not know about that you can do on any cruise. Sometimes there's not anything on the menu that you truly want to eat. Or maybe you cannot eat what's on the menu due to health reasons.
What if I told you, you can order an everyday item off a secret onboard menu anytime?
Well, it is true! Almost all cruise ships offer a special menu that many passengers don't know about. This menu has great food that normally includes hamburgers, french fries, pizzas, specialty salads, steaks and desserts that cannot be found on the daily menu.
This could be huge when you can't have what's on the menu or you have an upset stomach or you're just looking for some comfort food, like a side order of fries.
It's definitely worth taking advantage of the unlisted menu if you're not feeling anything on the main menu.
Take Advantage of the Snacks and Coffee Bar
After an exciting excursion in Antarctica, there is no better way to make the most out of your cruise to Antarctica than by enjoying a snack or stopping by the coffee bar and having a beverage of choice.
This will allow you to hydrate and refuel for your next adventure. The coffee bar is open 24 hours a day with your drink of choice that can be anything from coffee, tea to soda pop. There's also fresh-baked cookies and other odds and ends, like granola bars, that you can grab at the coffee bar at any time.
Snack time is something not to be missed because it helps you fight hunger until dinner and they are amazing, trust me and I'm not a foodie. Simply put, do not skip snack time.
Don't Drink Too Much Alcohol
One huge tip on how to make the most out of your cruise to Antarctica is to not drink too much alcohol. Don't get me wrong, it's okay to have a drink here and there. Heck, you're marking off the seventh continent and a top 100 travel adventure , celebrate but do not too much.
Alcohol affects everyone differently and can affect the inner ear mechanism that censors motion. While sailing, your inner ear can become overstimulated and having a few drinks on board can make you more prone to seasickness.
Beside seasickness, alcohol can also dehydrate you and after a busy day of excursions and being out in the sun and wind, you're already going to be a little dehydrated. So what is it best to stay hydrated and drink lots of water and give the alcohol a soft pass.
Understand That Things Can Change
Before you set sail to Antarctica, you'll receive a basic itinerary. This itinerary is a projected outline of where you will go during your trip. It probably will not even resemble your true itinerary in Antarctica, but at least it will give you an idea.
Antarctica is one of the most difficult places to visit and having a set itinerary is nearly impossible. So naturally, you need to understand that things can change and will change during your trip.
Do not get your heart set on visiting a place like Port Lockroy, where you can mail a postcard from Antarctica, because it could be surrounded by ice making it unvisitable by ships. Even if you had it on your itinerary.
Don't have your heart set on being surrounded by a hundred thousand nesting chinstrap penguins at Baily Head because the seas may be too rough to land on its shore.
When we sailed, we had a Drake Lake on the way down. It allowed us to get to Antarctica a half-day earlier than previously planned. This allowed us to explore destinations that weren't on our itinerary and that our expedition staff didn't expect to stop at.
They crammed in two exciting stops that had us exploring the Antarctica Peninsula all the way till 11 PM at night. Where if they had stuck to the planned itinerary, we would have just sat there doing nothing.
Remember that the whole point of an expedition is that it's a true adventure where there is an unknowingness of where you're going and what you're going to see. Having an understanding that things can change at a moment's notice is key to making the most out of your cruise to Antarctica.
It's pointless to get mad about a change and it's pointless to complain about a change to the staff members. They are always trying to make the trip amazing for you. It is best to just embrace it and go with the flow.
Embrace the Nature of Adventure
An expedition to Antarctica is an adventure in its own right. What many people don't understand is that it's a true adventure. Yes, there's a set route, yes there's an idea of where you may be going, by the way, may is the keyword.
Weather, wildlife sightings and the sheer thirst of adventure are what drives an expedition to Antarctica. No expedition to Antarctica is the same and no day is the same.
Take advantage of this by not asking too many questions and letting the adventure unfold in front of you. Embrace the unknown of what is next. It's not worth asking if you're going to stop at a certain location or if you are going to see a certain animal.
You need to understand that this is all part of the adventure and it is essential to remember that you are having an experience that so few people will ever have. Embrace it.
Our trip to Antarctica was in partnership with Quark Expeditions , however all opinions are 100% mine, as always
More on Antarctica:
Can You Go to Antarctica? Why on Earth Would You Want To!
How to Visit Antarctica Responsibly: Antarctica Tourism Deep Dive
26 UNREAL Things to Do in Antarctica
Best Time to Visit Antarctica: MONTH by MONTH Breakdown
Crossing the Drake Passage: What It's Really Like
Deception Island: A different side of Antarctica
Animals in Antarctica You Can See During a Visit
121 Epic Antarctica Facts
Climate Change Awareness from Travel: How to Talk About It
Ultimate Cruise Packing List (Cruise Essentials for Any Destination!)
Did you like this story? Share it!
Travel planning resources, about david stock.
I have always been an outdoorsman so becoming an adventure traveler was just the next natural step. I love nature, I love to get off the beaten path and I like to explore. I enjoy scuba diving and cars. And yes, Lina and I have a naked dog.
Leave a Comment Cancel reply
Matador Original Series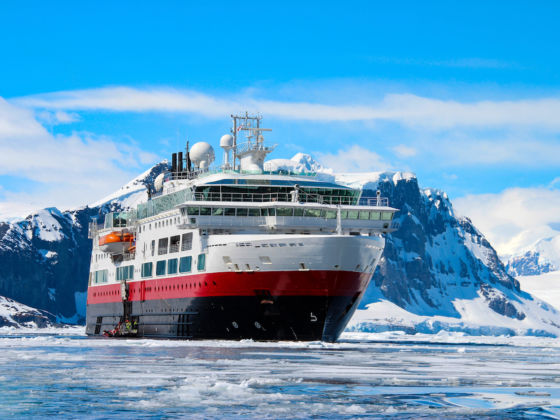 18 Things You Need To Know Before Taking an Antarctic Cruise
A mere hundred years ago, going to Antarctica was exclusively the realm of hardened, grizzled explorers who didn't mind being away from home for years and losing a toe or three. Flash forward to 2019, and you've got ships with wine pairing dinners and butler service making dozens of trips there a year. Though getting there's not cheap, the White Continent is now fully accessible to anyone who can afford it. But it's still not as simple as taking a 10-day tour around the Caribbean.
Because Antarctica is truly like no place else in the world, there's a lot you should know before going. Like how much it costs and how long it takes to get there. And if there's Wi-Fi. We had a chance to make the voyage aboard the Silversea Silver Cloud , and here are some helpful things to know if you're considering a cruise to Antarctica.
Photo: Laura Grier
1. It'll take two days just to get to the port of departure.
Antarctica is a loooong way down there. You might have guessed this looking at a map, but the extent of how truly remote it is won't hit you until you take a nine- or 10-hour flight to Chile or Argentina , spend the night there, then take ANOTHER three-to-four-hour flight to Ushuaia or Punta Arenas, Chile. This is before you even start the days-long journey to the northern tip of the Antarctic Peninsula. A weekend getaway this is not. Budget at least two weeks before you even look at cruises.
2. Cruises are long. And expensive.
Retrofitting a ship to navigate the most treacherous waters in the world isn't cheap. And there are no economies of scale on a 200-passenger ship. So while getting to Antarctica isn't the months-long journey only feasible for large governments that it was not long ago, it's still a major investment of money and time. The average cruise costs in the neighborhood of $1,000 a day and runs anywhere from 11 to 18 days.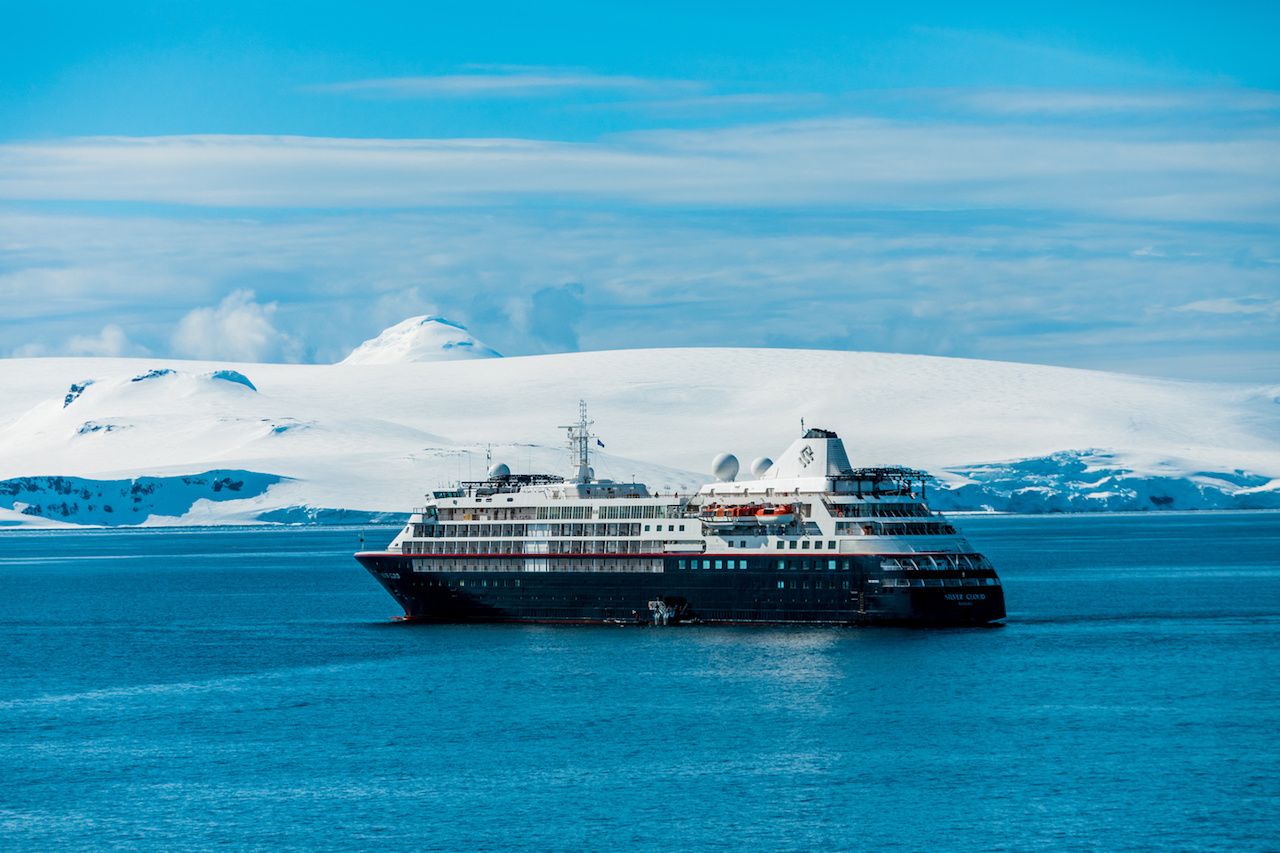 3. You'll spend a LOT of time at sea.
Again, and I can't stress this enough, Antarctica is WAY the hell down there. So after you see your last spot of land in the Falkland Islands or South Georgia or somewhere else, you'll likely go three hard days over the water before leaving the ship. Then, once you're in Antarctica, it's not like the port calls are full of seaside restaurants and duty-free jewelry shops. You'll get a few hours off the ship, then it's back on board for the rest of the day. What we're saying is, pack some books and board games.
4. You'll probably have Wi-Fi, but it's more like 36k.
With so many hours on the ship, a reasonable person in 2019 might think you could whittle away the hours binging on Netflix and video chatting with friends back home. That, of course, would be assuming you have a high-speed connection. The Wi-Fi on the ships is usable, but it's comparable to 1999 dial-up speeds. So while it's a wonder of technology you can still answer emails at the bottom of the world, you're not exactly gonna be streaming Narcos .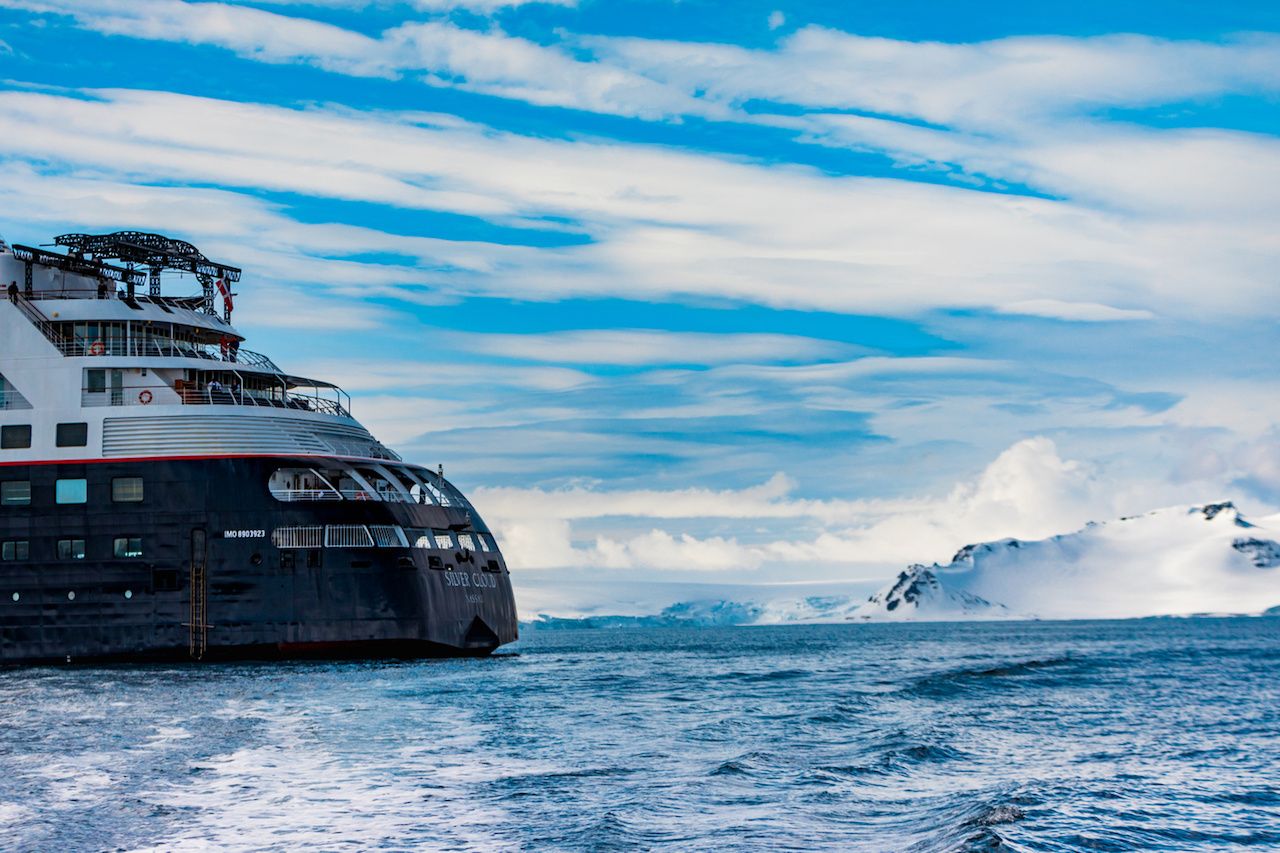 5. Drake's Passage is no joke.
The stretch of sea between the southern islands off South America and the northern tip of Antarctica is a lovely little channel known as Drake's Passage. Named after explorer Sir Francis, not the guy who played Wheelchair Jimmy on Degrassi . Some days it can be calm as a lake. Some days it can have 20-foot swells. Most days it's somewhere in between, but you'll likely spend the better part of the 48-hour journey through it stumbling through the hallways of your ship like it's the French Quarter at 4:00 AM.
The gym might be closed because weights fall off the shelves, and some food service might be limited if the seas are too rough. If you're easily seasick, you will not be leaving your room for the duration of Drake's Passage. Then you get to do it all again on the way back. Bring Dramamine and seasick wristbands.
6. You can only be on land for a few hours at a time.
Antarctica isn't owned by any one country, but visitation is governed by the International Association of Antarctic Tour Operators (IAATO), which sets rules and regulations to preserve the continent. Among them is that only a certain number of people may be ashore at any one spot in Antarctica. This means you and your shipmates will go ashore in groups, and only for a limited time. This way everyone gets a chance to play in the snow and take penguin selfies, if only for a couple of hours. The downside is the ratio of hours traveled to time on land is probably the shortest of anywhere in the world.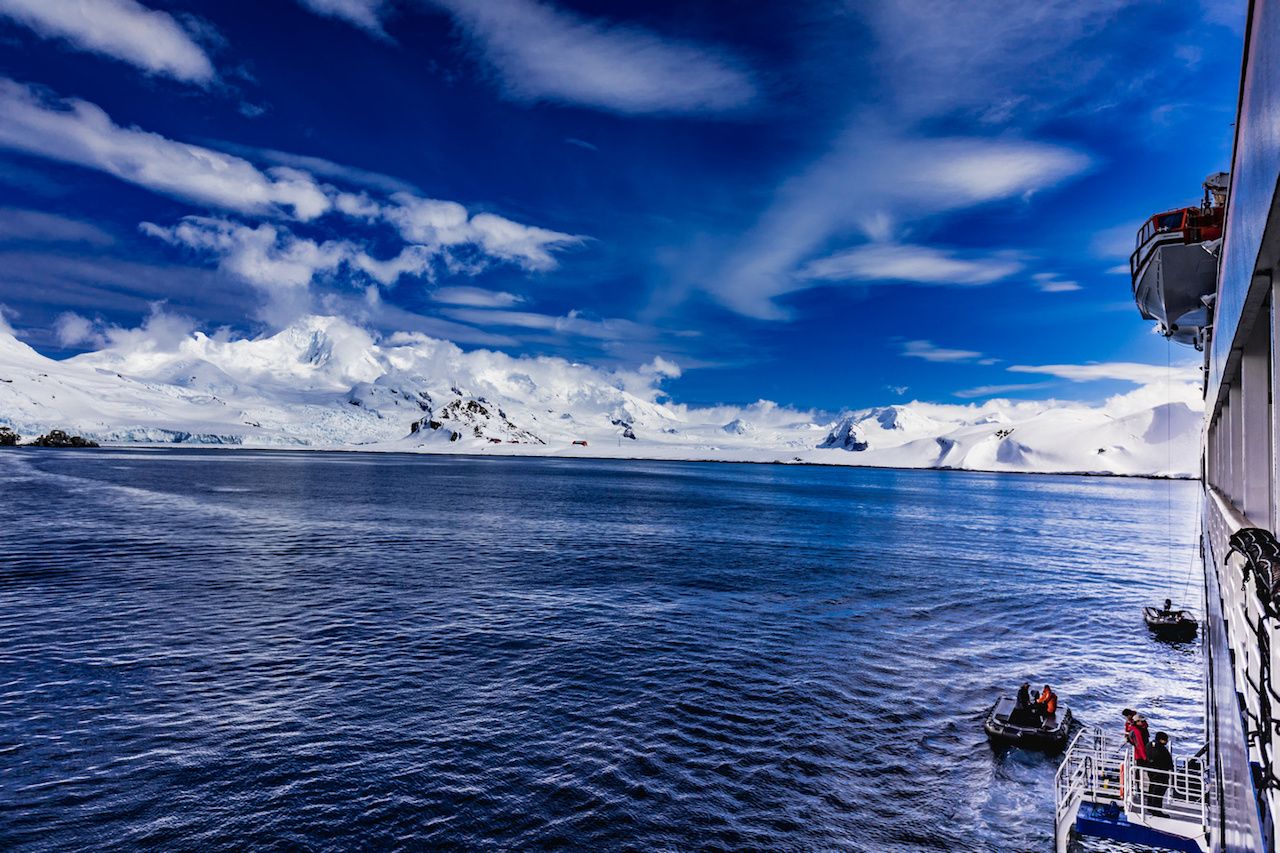 7. Color in Antarctica is all or nothing.
After a few days at sea you'll really start to appreciate how excited pirates in those movies get when they spot a palm tree and yell, "Land, ho!" That first iceberg you see out your cabin window will be a marvel, and if the clouds stay overhead, you'll spend your trip in an eerie black and white landscape of towering ice and steely water. However, if the sun comes out, it's far more intense than it is up north and makes the sky and water a brilliantly intense blue. It also makes the snow a blinding white, and the specs of orange and red on the wildlife shine.
8. Antarctica takes cross-contamination very seriously.
Even though it might be tough for anything to grow in the harsh conditions of Antarctica, nobody is taking the chance. Before you set foot on Antarctic soil, all clothes you plan to wear ashore must undergo an agricultural inspection, ensuring you're not inadvertently transporting any seeds or other organic life onto the continent. You also have to wear special boots that are only worn ashore and are kept in a separate changing room.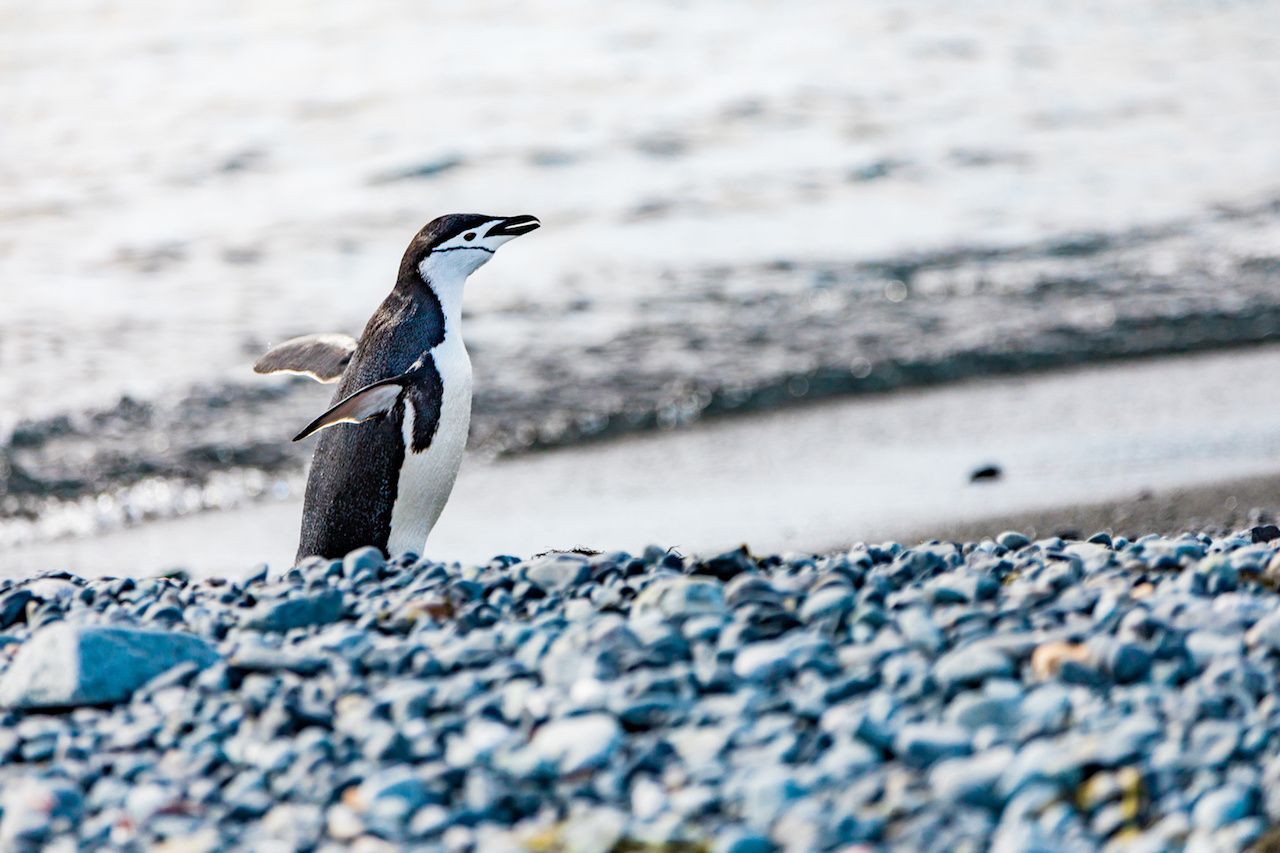 9. Animals are not afraid of you.
Once ashore, you'll encounter large colonies of penguins and sporadic seals lazing around the ice packs. Because they rarely see humans, they don't fear us and as such will waddle or slide right up to you out of brazen curiosity. The general rule is to stay 15 feet away at all time, but if a penguin wants to follow you around, you don't have to run.
10. By day four you'll be sick of penguins.
The first day, they're adorable. By day four you'll be wondering why they all live on top of their own shit and will start complaining about the smell.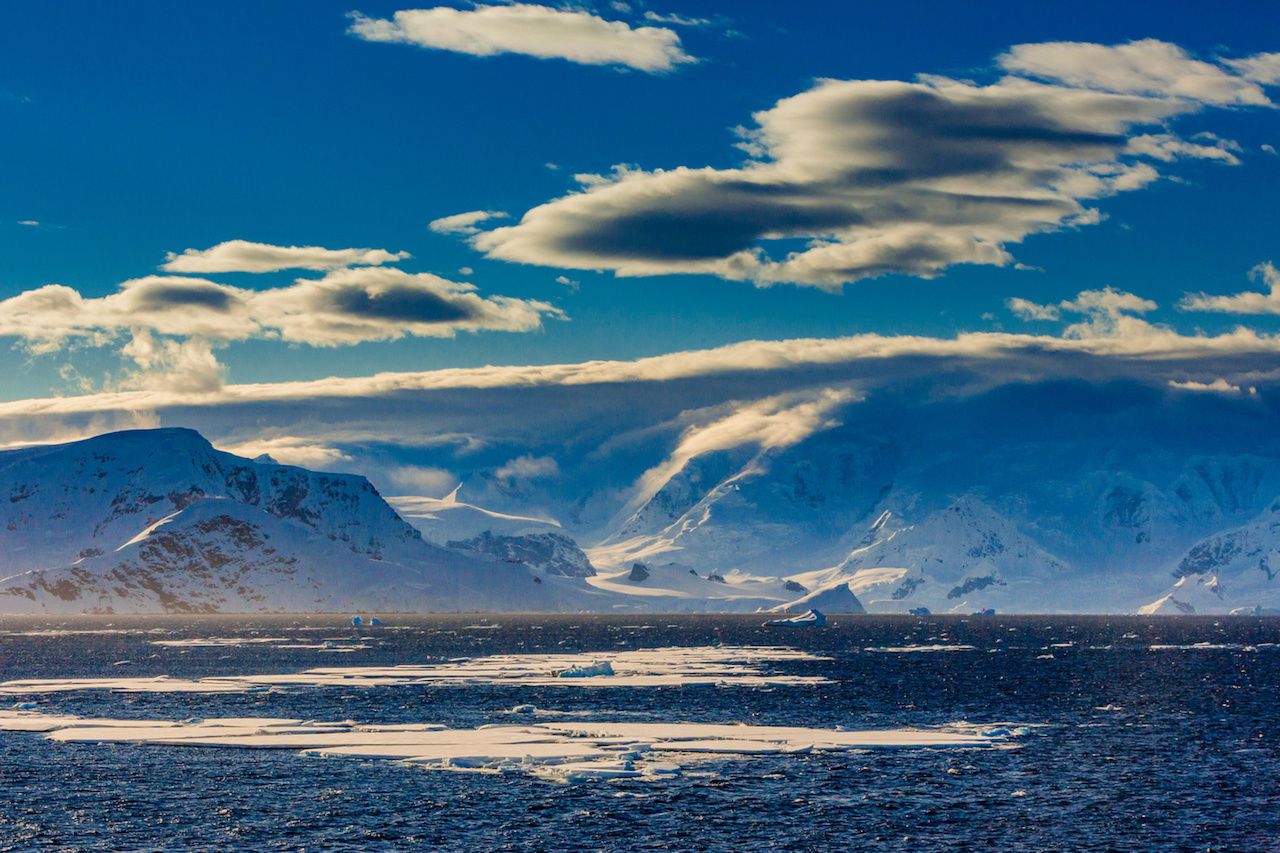 11. Antarctica is full of mountains.
The vision many have of Antarctica is a little like North Dakota with penguins. Big, flat, barren, and snowy. But the mountains along the peninsula and the islands that surround it are breathtaking white peaks, like someone dropped the Andes in the middle of the ocean. The scenery is like nothing else, and even simply taking a Zodiac ride around the water is one of the most magical experiences in the world.
12. Your itinerary is flexible.
The weather in Antarctica can change in seconds. It's a place where you wake up to perfect sunshine, and 20 minutes later you're in the middle of a blizzard. This means you'll get to do cool stuff like sail through frozen ocean, but it also means your schedule will never be certain. Your landing destination may be inaccessible due to ice or wind, and your Antarctic shore excursion might be replaced by an afternoon snowball fight on the pool deck. Odds are you'll get to shore at least a few times, but it might not be as many as you'd hoped.
13. You won't be able to explore on your own.
As part of IAATO's efforts to preserve the land and animals of Antarctica, guides mark very specific trails you must stay on when you land. This is done for a number of reasons, among them so you don't leave deep footprints that unwitting penguins fall into. You'll have plenty of space to hike around, but you will be with your shipmates the entire time. Privacy hours will have to be in your room onboard.
14. You may not step on mainland Antarctica… but it still counts!
Most Antarctic cruises take you to the Antarctic Peninsula, which if you look at a map of the continent is a little like Antarctica's Florida. Like Florida, it has a number of barrier islands off the coast that are popular landing spots for cruise ships. Because weather sometimes prohibits mainland landings on the peninsula, you may only trek on the mountainous islands offshore. Some people think this means they haven't really been to Antarctica and are disappointed they dropped the price of a Kia to only set foot on a barrier island. But you'd be hard-pressed to find anyone who's been to Key West and said they didn't really go to Florida.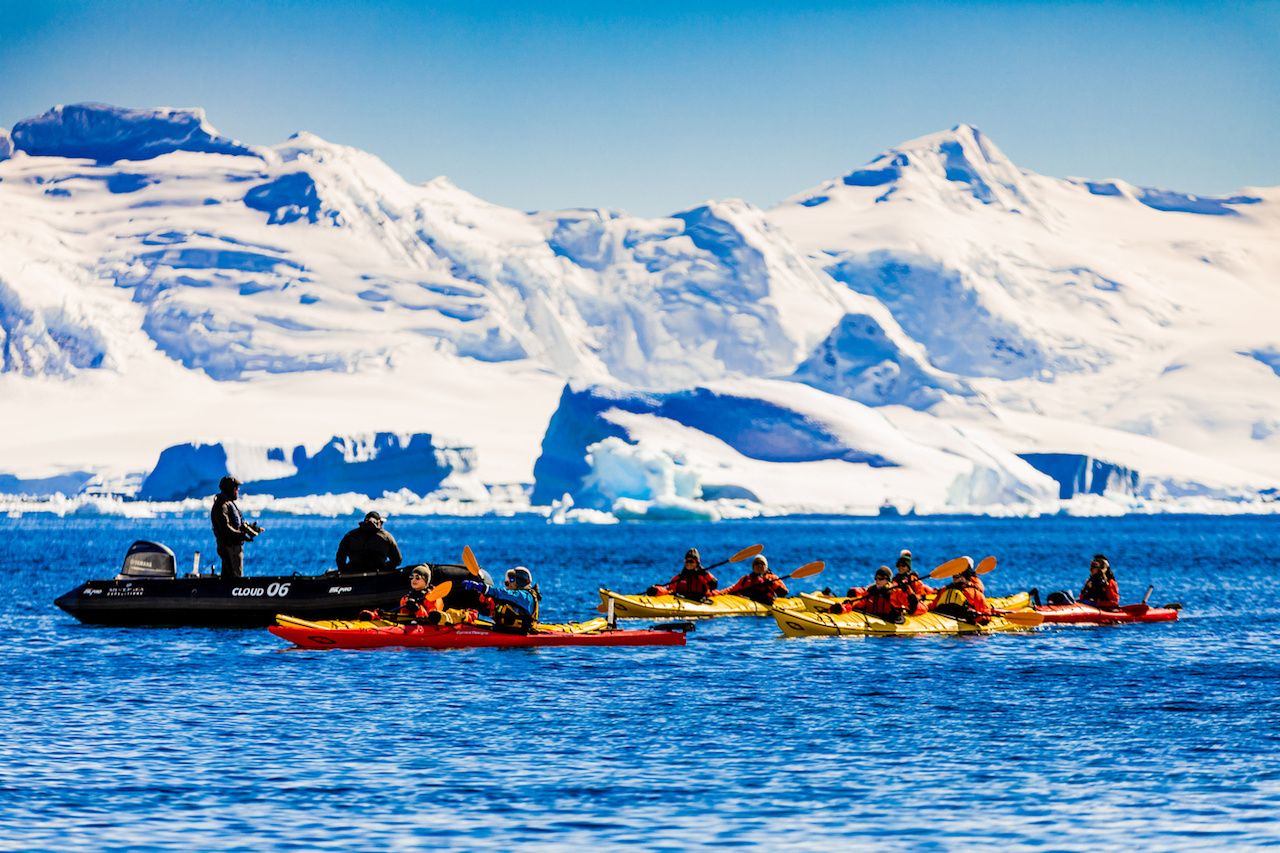 15. The water in Antarctica is insanely clear.
The current around the Antarctic Ocean is part of what causes those nasty waves in Drake's Passage. It also does an extremely effective job of keeping all the crap in the rest of the world's oceans away from Antarctica, which means the water is almost perfectly clear, so you can literally look down from your balcony onto penguins swimming alongside the ship and dolphins speeding right beside them.
16. It's not as deathly cold as you think.
Granted, it's not a tropical vacation. But Antarctica in summer isn't terrifyingly cold either. If the sun comes out, you might even have days in the high 30s or low 40s. Colder days can drop into single digits. But it's more like a bad day in Chicago than it is, say, winter in Siberia. Bring plenty of long underwear, winter clothes, and a good coat. But don't fear the cold if you hail from somewhere warm.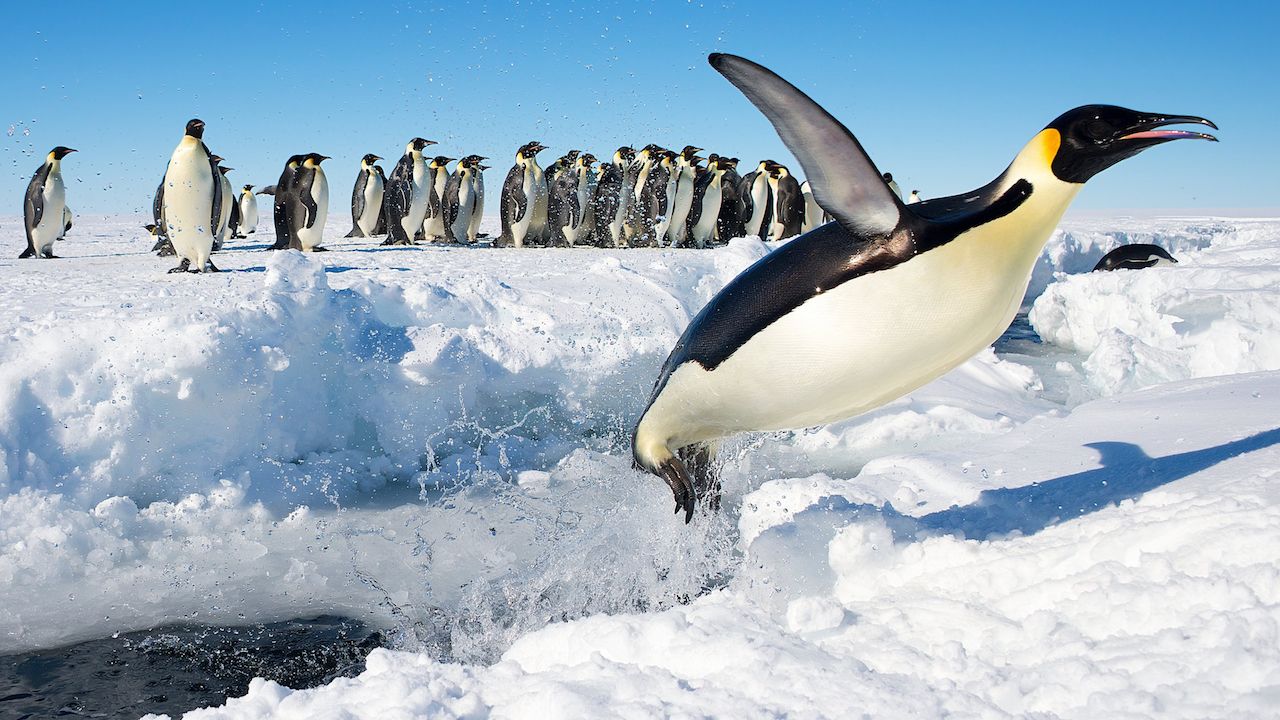 Photo: Cha Kar Pa /Shutterstock
17. You absolutely must do the "polar plunge."
Most ships offer a "polar plunge," where daring passengers can jump in the Antarctic Ocean for a few seconds from the side of the ship. Water is generally sub-freezing, and by the time you swim back to the ladder, you won't be able to feel your feet. But it's a once in a lifetime opportunity, almost-completely-safe with rescue rafts and medical personnel, and you'll have a nice warm Jacuzzi to warm up in after.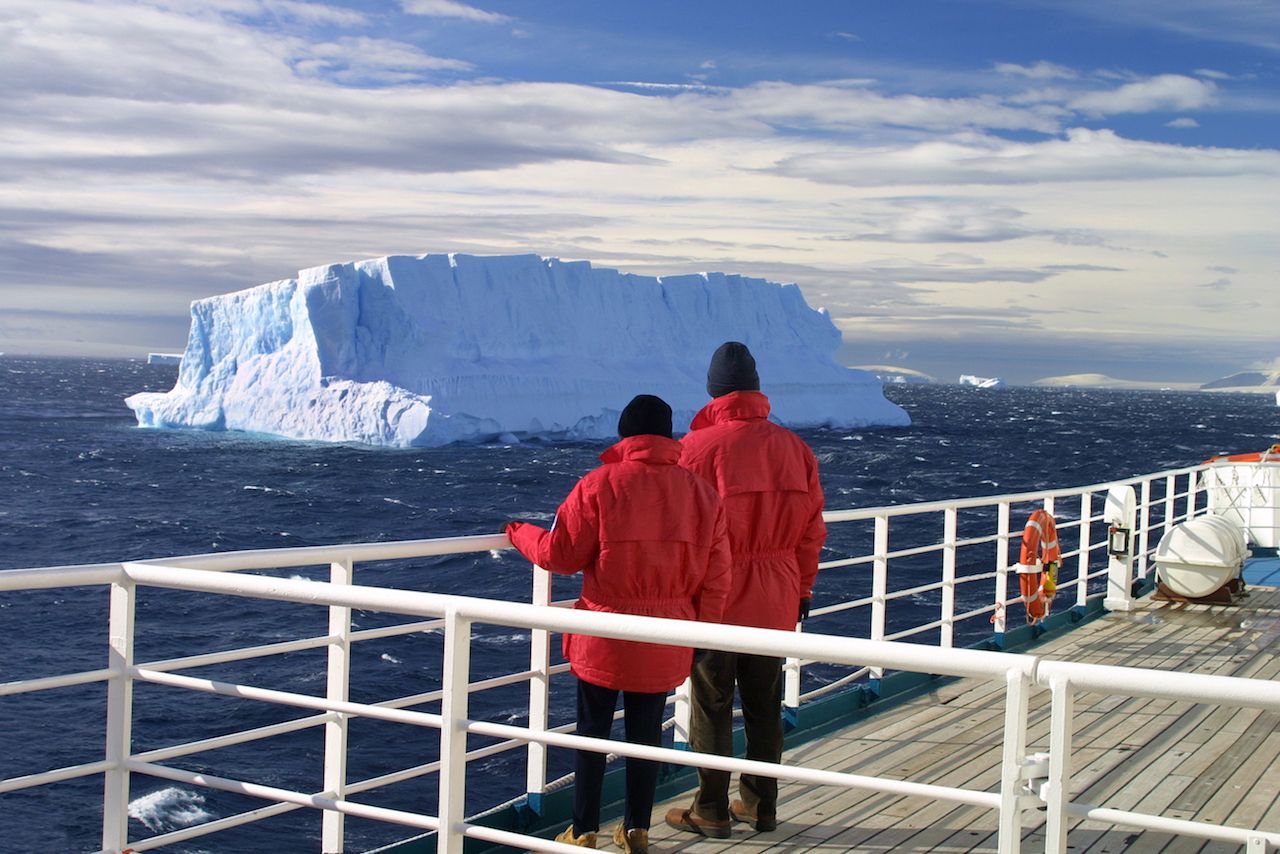 Photo: Christian Wilkinson /Shutterstock
18. If you've got the money, it's absolutely worth it.

More like this
Trending now, an overnight train is the best way to experience canada's winter wilderness, the ultimate summer backpacking gear guide, where to eat in banff, canada, to fuel up for outdoor adventures, your guide to indianapolis, the midwest capital you need to visit, your guide to lake charles, louisiana's underrated playground, discover matador, adventure travel, train travel, national parks, beaches and islands, ski and snow.
11 Things I Wish I'd Known Before Traveling to Antarctica
From the best seasickness meds to how to interpret your packing list—here's what you need to know before taking an expedition cruise to the white continent..
Each cruise to Antarctica is different, but there are some essentials you can bring to make your experience more comfortable and rewarding.
Photo by Aislyn Greene, Design by Emily Blevins
A journey to Antarctica is the journey of a lifetime (cheesy but true!). And the things you'll see and experience—the sight of penguins marching along their snowy highways, the sound of a humpback whale surfacing to breathe—will far outweigh any minor hiccups around things like long travel days or figuring out how to pack your suitcase .
That said, there are measures you can take that will make your trip more comfortable, the experience more rewarding, and your memories richer. Every ship and every adventure is different, of course, and you should pay close attention to what your outfitter recommends. But here's what I learned on my 10-day expedition cruise to the Antarctic peninsula with the French cruise line Ponant .
A universal adapter will come in handy during your layover in Buenos Aires.
Courtesy of Amazon, Design by Emily Blevins, Courtesy of Christopher.Michel/Flickr
Don't forget to prep for Buenos Aires
If your trip involves a couple of days, predeparture, in Buenos Aires, as ours did, make sure to bring lighter layers. The city is hot at the time of year when most Antarctic cruises take place, with temperatures ranging from 70 to 80 degrees. Remember to bring a universal adapter . It's good to have a few pesos on hand, but many places accept U.S. dollars—and credit cards are widely accepted in hotels and restaurants. Your cruise line will typically offer a packaged experience, but even 24 hours is enough time to explore on your own in a more local way (check out our essential Buenos Aires guide for AFAR's insider tips).
Think beyond the usual suspects when it comes to pre-trip reading.
Courtesy of Amazon, Design by Emily Blevins, MaxPixel
When it comes to pretrip reading, consider alternative perspectives
Don't assume Endurance is the only story out there. Most of Antarctic history and literature revolves around or comes from men—and it's absolutely worth exploring. But there are also phenomenal books and stories from women, such as Felicity Aston's Alone in Antarctica: The First Woman to Ski Solo Across the Southern Ice , which I downloaded before our trip. Other recommendations:
The Antarctic Book of Cooking and Cleaning: A Polar Journey , a collaboration between expedition leader Carol Devine, who spearheaded the 1994 cleanup mission, Project Antarctica, and artist/chef Wendy Trusler.
Antarctica: An Intimate Portrait of a Mysterious Continent , a comprehensive investigation into the human obsession with the continent from science writer Gabrielle Walker.
Secrets of the Ice: Antarctica's Clues to the Climate, the Universe, and the Limits of Life , a photo-driven view of the research taking place in Antarctica, from journalist Veronika Meduna.
With the right gear in hand, you'll be as comfortable on the ice as an Adelie penguin.
Pack critical gear in your carry-on
Ships leave when they leave. There's no waiting for luggage lost by airlines—and as of yet, no Amazon delivery to Drake's Passage. Yann Rashid, Ponant's expedition leader, recommends packing your winter-gear essentials (including your long underwear, waterproof pants, and sunscreen), as well as any seasickness meds, in your carry-on. Sure, you can buy some of that stuff on the ship and you might have time before the ship departs to grab stuff in Ushuaia, but there's no guarantee. Don't take the chance!
Speaking of gear . . . some thoughts on interpreting that packing list.
Yes, you absolutely want to be warm, dry, and comfortable. But there's no need to drop a paycheck at REI to ensure that comfort. Keep in mind that most expeditions take place in the Antarctic summer. "People think it's going to be like winter," Rashid says. "But it can get quite warm." Pack for cold weather but don't be surprised if you wind up peeling off layers at times.
Every cruise line will send a packing list tailored for your journey. Most will emphasize "technical" or "polar" gear, which can seem intimidating. If you're a skier or snowboarder, much of the gear you already have should be sufficient. If not, you can often rent high-quality snow gear—including gloves and waterproof pants—from a good outdoor store (or borrow from your snow-loving friends). If you invest in anything, make it a set of high-quality thermal underwear and sturdy waterproof pants—on an expedition cruise, you'll definitely get wet in the Zodiacs, the inflatable dinghies that carry travelers from ship to shore.
Lightweight strap-on crampons can give you extra traction while hiking on snow.
Courtesy of Amazon, Design by Emily Blevins, Courtesy of Christopher.Michel
I found that one set of everything (save for socks) got me through the 10-day trip. I just hung items to dry in our cabin between outings. If your expedition will involve a lot of hiking, you might bring an extra base layer. If you'll be hiking on snow, definitely bring hiking poles, which were listed as recommended, but not mandatory, on our list. If you want extra traction, bring a set of lightweight strap-on crampons that will fit over your boots.
Most lists recommend a waterproof backpack, such as the kind you'd use on a rafting trip. But unless you'll be ferrying expensive camera equipment or other big-ticket items, I'd argue that a simple, water-resistant daypack is fine.
Three things that weren't on my packing list but you might want
A sunglasses loop: It's a pain to take sunglasses on and off with bulky gloves—easier to just hang them around your neck when they're not in use.
Tech-compatible glove liners: If you're planning to take a lot of photos with a smartphone, bring a pair of glove liners with touch-screen capability . Often, I found that I didn't need my bulky waterproof gloves, but it was too cold to go without anything on my hands, which made photography more challenging.
A pair of cozy slip-on boots are ideal for lounging on the ship.
Courtesy of Bogs Footwear, Design by Emily Blevins, Courtesy of Christopher.Michel
Cozy slip-on boots: Your ship will likely provide you with expedition boots, so no need to bring your own. But you'll also want something less burly—a pair of shoes that are comfortable enough for the ship, but warm enough that you can hop outside at a moment's notice (like when the captain comes on the loudspeaker to announce that whales are on the port side). I had boot envy for this squishy, insulated pair .
The key to dealing with Drake's Passage? Be proactive.
Be proactive about seasickness
If there's one thing nearly all Antarctica-bound travelers fear, it's Drake's Passage. You can't control whether you'll get the Drake Shake or the Drake Lake, but you can take steps to minimize effects. Your captain will clue you into the expected conditions before you depart Ushuaia for the notorious passage that stretches between Argentina and the Antarctic peninsula. If you're lucky enough to get a mild crossing (as we were), Dramamine is likely enough. Keep in mind that "mild" for Drake's Passage still means you're dealing with nine- to 12-foot swells, high enough to make most people a little queasy.
If you're especially prone to seasickness, or just anxious about it, ask your doctor about patches. I used the Transderm Scop, a small patch you apply beneath the ear, which is also the medicine Ponant's doctor recommends. (I skipped it on the way over because the side effects—dry mouth, drowsiness, and blurred vision—are common and not fun. But all of those side effects were worth it to feel OK on the rockier trip back.) If you really want to pull out the big guns, you might ask your doctor about Promethazine, which is reportedly what the Coast Guard uses to battle seasickness.
Ginger candies or a topical oil can help ease symptoms of seasickness.
Whatever you take, take it the moment you set foot on ship—or ideally a few hours before. Once seasickness hits, it's tough to overcome. Consider bringing ginger candies and a topical oil , which can help ease symptoms. Two tips I gleaned from our crossing: If you feel ill, park yourself in the lowest, most central part of the ship (ideally in a place with windows). For us that was one of the dining rooms. It may seem unappealing but eat a green apple (it's believed that the combination of acid and sugar helps settle the stomach).
And be sure to pack enough of whatever meds you choose to last the entire trip—don't expect the ship to carry what you need.
Wear sunscreen and shower early
Wear sunscreen, no matter the weather. Reapply as often as you can. And put it everywhere—yes, even in your nose. As I discovered, it is possible to get a nostril sunburn (from the sun reflecting off the snow) and it is as unpleasant as it sounds.
Take a shower as soon as you can onboard (and shave, if that's something you do). It might be the last chance you have for 36 to 48 hours—you never know what Drake's Passage will bring. And even during in our "mild" crossing, it was extremely difficult to shower in the roll. And forget about shaving.
Everlane's cotton or cashmere sweaters can be dressed up for dinner or simply worn while lounging around.
Courtesy of Everlane, Design by Emily Blevins, Courtesy of Christopher.Michel
But don't overpack for formal nights
If you're traveling with a ship such as Ponant, the galas may sound fancy—and they certainly can be—but there's no need to pack a tux or a ball gown. For women, a black cocktail dress or dressier black pants are perfect for most events; for men, a nice jacket and tie will suit most occasions. If your cruise line swings more glam, as Ponant does (i.e., no activeware allowed in the dining rooms), be sure to have a good mix-and-match wardrobe that will get you through at least a week of lunches and dinners. I found that elegant sweaters, such as the cotton or cashmere ones from Everlane , were perfect: easy to dress up for dinner but casual enough to wear lounging around.
Keep your camera needs in check . . .
This may be a controversial one, but if you don't already have a fancy digital camera, you don't need to buy one for your trip. I traveled with nothing but my iPhone, and while I wish I'd brought a zoom lens for a few occasions, I was overall very happy with the images I captured. Plus, there are likely to be so many avid photographers on board, that you're sure to make friends with one of them (as we did—and a week after we returned, he shared his link of fantastic images with us).
Antarctica cruise itineraries change frequently depending on the weather, so remember to go with the flow.
. . . And don't forget to step out from behind the lens
It was a constant dance for me: Do I try to capture this moment with my camera? Or do I watch and try to sear the experience into my memory?
A month out, the moments move me more than the photos. There was the morning I stood on the bow of the ship and listened as we headed through an eerie sea of melting brash ice, which sounded like the world's largest bowl of Rice Krispies as it crackled and popped. The day a group of us sat down in the snow and watched as hundreds of Adelie penguins waddled from one end of the snowy beach to another. And the day we stood on the deck of the bridge as we cruised past A57A, a massive tabular iceberg so etched by the wind it looked as though hundreds of artists had carved murals into the sides of the ice.
I'm so glad I took the time to drink in those moments instead of snapping a thousand photos. And if you need more inspiration to put the camera down, consider this maxim from longtime Ponant naturalist Chris Coxson: "The sightings are best when the camera's at rest."
Let your experience unfold
One tip I heard, again and again, from the naturalists: Don't come in expecting anything. Don't expect to see a glacier calve, whales feeding, or for your trip to match the brochure. Expedition ships are meant to pivot with the weather, and what's listed on an itinerary will likely be very different from what you actually do. But that's the beauty of Antarctica: the moments you experience will be wildly different from those of people who travel before or after you. Your trip will be yours alone. "Don't have any expectations because the plans can change," Rashid told me. "Just let yourself be carried along."
All travel courtesy of Ponant
Cruising to Antarctica: Ships and Time of Year to Go
Planning a Cruise to the White Continent
Why would anyone want to visit Antarctica? It's the coldest, windiest, and driest place on earth. The tourist season is a scant four months long. There are no shops, piers, idyllic beaches, or tourist venues at the Antarctic ports of call. The ocean crossing from South America, Africa, or Australia is almost always a rough one. A mysterious continent, people often misunderstand or don't know many things about Antarctica . Despite all of these perceived negatives, Antarctica is on many traveler's lists of "must see" destinations.
Those who love to cruise are lucky since the best way to visit Antarctica is via cruise ship. Since most of the wildlife in Antarctica is found on the ice-free narrow ridges of coastline around the islands and mainland, cruise passengers don't have to miss out on any of the interesting sea, land, or air creatures of this exciting continent. In addition, Antarctica has no tourism infrastructure such as hotels, restaurants, or tour guides, so a cruise ship is an ideal vehicle for visiting the White Continent. One note: You won't get to the South Pole on a ship. Unlike the North Pole, which lies in the middle of the Arctic Ocean, the South Pole is hundreds of miles inland, situated on a high plateau. Some visitors to the South Pole have even experienced altitude sickness.
Cruising to Antarctica
Although more than 95 percent of Antarctica is covered with ice, there are rocks and soil under all that ice, and the continent is twice the size of Australia. Antarctica has the highest average elevation of any continent with over half of the land 6,500+ feet above sea level. The highest peak on Antarctica is over 16,000 feet. Since Antarctica gets fewer than four inches of precipitation a year, all of it in the form of snow, it qualifies as a polar desert.
Cruise ships visit the Antarctic Peninsula, a long, finger-shaped piece of land that stretches towards South America. Ships can reach the Shetland Islands and this Peninsula in about two days of crossing the Drake Passage, one of the world's most infamous sections of the open sea.
The ocean surrounding Antarctica is one of its most interesting features. The winds and sea currents interact ferociously, causing this area of the ocean to be very turbulent. The Antarctic Convergence is the region where the warm, saltier waters flowing south from South America meet the cold, dense, and fresher waters moving north from Antarctica. These conflicting currents are constantly mixing and result in a very rich environment for an abundance of sea plankton. The plankton attracts large numbers of birds and sea mammals. The end result is the famous rough seas of the Drake Passage and Tierra del Fuego and the thousands of fascinating creatures that survive this inhospitable climate. Those cruising in the same latitudes on the other side of the world south of Australia and New Zealand also have famous rough seas; it's no wonder they are called the "furious fifties" after the latitude.
When to Go to Antarctica
The tourist season is only four months long in Antarctica, from November to February. The rest of the year is not only very cold (as low as 50 degrees below zero) but also dark or nearly dark most of the time. Even if you could stand the cold you couldn't see anything. Each month has its own attractions. November is early summer, and the birds are courting and mating. Late December and January feature hatching penguins and baby chicks, along with warmer temperatures and up to 20 hours of daylight each day. February is late summer, but the whale sightings are more frequent and the chicks are beginning to become fledglings. There is also less ice in the late summer, and the ships are not as booked up as earlier in the season.
Types of Cruise Ships Visiting Antarctica
Although explorers have sailed Antarctic waters since the 15th century, the first tourists didn't arrive until 1957 when a Pan American flight from Christchurch, New Zealand landed for a short time at McMurdo Sound. Tourism really picked up starting in the late 1960s when expedition tour operators began offering trips. The past few years, about 50 ships have carried tourists into Antarctic waters. Almost 20,000 of these tourists land ashore in Antarctica and thousands more sail in Antarctic waters or fly over the continent. Ships vary in size from fewer than 50 to more than 1000 passengers. The ships also vary in amenities, from basic supply vessels to small expedition ships to mainstream cruise ships to small luxury cruise ships. Whichever type of ship you choose, you'll have a memorable Antarctic cruise experience. 
One word of caution: some ships do not allow passengers to go ashore in Antarctica. They provide wonderful vistas of the spectacular Antarctic scenery, but only from the deck of the ship. This "sail-by" type of Antarctic cruise, often called an Antarctic "experience," helps keep the price down, but can be a disappointment if landing on Antarctic soil is important to you. The signers of the Antarctic Treaty of 1959 and the members of the International Association of Antarctic Tour Operators do not allow any ships carrying more than 500 passengers to send passengers ashore. In addition, the ships cannot send more than 100 persons ashore at any one time. Larger ships cannot logistically meet this pledge, and any cruise line disregarding it would probably not get a permit to sail to Antarctica again.
More than four dozen ships visit Antarctica each year. Some carry 25 or fewer guests, others carry over 1,000. It's really a personal (and pocketbook) preference as to what size is best for you. Visiting a hostile environment involves good planning, so you should do your research and talk with a travel agent before booking your cruise. 
Although ships carrying over 500 guests cannot land passengers ashore in Antarctica, they do have some advantages. Larger ships normally have deeper hulls and stabilizers, making the cruise a smoother ride. That might be very important in the rough waters of the Drake Passage and South Atlantic. The second advantage is that since these ships are larger, the fare may not be quite as high as on a smaller ship. Also, traditional cruise ships also offer amenities and onboard activities not available on smaller expedition ships. It's a decision you must make, how important is it to step on the continent and to see penguins and other wildlife up close?
For those who want to "touch down" in Antarctica, many of the smaller ships have either ice-strengthened hulls or qualify as icebreakers. The ice-strengthened ships can go further south into the ice flows than a traditional ship, but only icebreakers can venture close into shore in the Ross Sea. If seeing the famous Ross Island explorers' huts is important to you, you might make sure you are on a ship that is qualified to traverse the Ross Sea and includes it in the itinerary. One disadvantage of icebreakers is that they have very shallow drafts, which makes them ideal for sailing in icy waters, but not for sailing in rough seas. You will get a lot more motion on an ice breaker than a traditional ship.
For those worried about seasickness or price, larger ships carrying less than their normal capacity can be a good compromise. For example, the Hurtigruten Midnatsol carries way more than 500 cruise guests and ferry day trippers during her summer schedule of Norwegian coastal voyages. However, when the ship moves to Antarctica for the austral summer, she transforms into an expedition ship with less than 500 guests. Since the ship is larger, it has less rocking than smaller ones, but still has more onboard lounges and amenities than a tiny ship might.
There are no cruise ship docks in Antarctica. Ships that take passengers ashore use Rigid Inflatable Boats (RIBs or Zodiacs) powered by outboard engines rather than tenders. These small boats are ideal for the "wet" landings on the undeveloped shores of Antarctica, but anyone with mobility problems might have to stay onboard the cruise ship. The Zodiacs normally carry from 9 to 14 passengers, a driver and a guide.
Getting to Your Ship
Most ships traveling to Antarctica start in South America. Ushuaia, Argentina, and Punta Arenas, Chile are the most popular embarkation points. Passengers flying from North America or Europe pass through Buenos Aires or Santiago on their way to the southern tip of South America. It's about a three-hour flight from Buenos Aires or Santiago to Ushuaia or Punta Arenas and another 36 to 48 hours of sailing from there to the Shetland Islands and more to the Antarctic Peninsula. Wherever you embark, it's a long way getting there. Some cruise ships visit other parts of South America like Patagonia or the Falkland Islands, and others combine a cruise to Antarctica with a visit to the island of South Georgia.
Some ships sail from South Africa, Australia or New Zealand to Antarctica. If you look at a map of Antarctica, you can see that it is quite a bit further from those locations to the continent than from South America, which means the trip would involve more sea days.
Anyone who has a sense of adventure and who loves the outdoors and wildlife (especially those penguins) will have the cruise of a lifetime when they visit this White Continent.
18 Things You Didn't Know About Cruising to Antarctica
IAATO Announces Antarctic Tourism Statistics
How to Get to Antarctica From Cape Town, South Africa
Where to Go in 2023: The Most Exciting Destinations to Explore This Year
Maps of Countries With Cruise Ports of Call
Tips for Cruising on a Cargo Ship
13 New Ocean Cruise Ships in 2018
Where to Go in 2021: 10 Future Trips You Can Start Planning Now
Aurora Expeditions' Newest Ship Is Specifically Designed for Sailing Antarctica
Holland America Eurodam's Best Shore Excursions
Hurtigruten Announces Three New Pole-to-Pole Cruises in 2023
10 Questions to Answer When Planning a Cruise
The Top 5 Cruise Destinations For Summer
Should You Take a Transatlantic Cruise?
Small Ship Alaska Cruises in 2018
Exploring Iceland With Lindblad Expeditions' National Geographic Endurance
By clicking "Accept All Cookies", you agree to the storing of cookies on your device to enhance site navigation, analyze site usage, and assist in our marketing efforts.
Prepping for Your Antarctica Cruise: 6 Tips for the 7th Continent
So you're considering an Antarctic expedition.
You're not alone — the fastest-growing segment of the cruise business is expedition cruising, and a wild array of lines, from Atlas Ocean Voyages to Silversea, Princess to Ponant, Hurtigruten to Swan Hellenic, all have cruises to Antarctica in 2023. Porthole was recently fortunate enough to sail aboard Quark Expeditions' Ultramarine (expect more on this new ship in Porthole Cruise and Travel Magazine ) and came away with some insights for getting the best out of an Antarctica Cruise.
Lectures. Attend them. Ultramarine was a fantastic ship, but the greatest asset on board was the expertise offered by more than 30 expedition guides. They included historians, marine biologists, ornithologists, military pilots, safari guides, and researchers who'd spent years above the Arctic Circle in Svalbard or at facilities in Antarctica like McMurdo Base.  They are, in the best possible way, geeks. They love polar regions, they know an awful lot about them, and they're super eager to share their enthusiasm.  This isn't like school. It's like a sneak preview of what you'll be seeing on your landings. You'll come away a big fan of krill, light-mantled sooty albatrosses, and Commandant Jean-Baptiste Charcot (who brought Champagne and a croissant baker on his Antarctic expedition). If you can't catch the lectures in person, they should also be available via simulcast in your cabin.
2. Mid-layers. Don't overdo them.
This may be Antarctic travel heresy, but most of the time when visits take place, it's Antarctic summer. You can tell the folks back home you were braving sub-zero winds to rub noses with the penguins, but the temperatures are really more like Boston in November. Once you're on the ship, the best tip is to walk both sides of the outer decks (it's Deck Five on Ultramarine ) before breakfast and adjust your wardrobe accordingly. When packing, avoid cotton. It holds water, and you'll be on boats and in snow. You'll want a base layer (merino wool, silk, or polyester thermals, a couple of pairs of wool socks), and maybe two mid-layers (a long-sleeved shirt, wool pants or synthetic leggings, a wool sweater or non-cotton fleece). Your cruise line will probably provide your outer layer: loaned snow boots and a parka to keep in a distinctive shade of yellow. (On our flights home, the Quark guests were resplendent in a bright canary while the Seabourn folks in the same passport lines wore a deeper goldenrod.)
That and a hat, gloves, and scarf are really about it. You can get any other warmth you need from a pack of chemical handwarmers kept in pockets or boots. They'll also keep your phone battery alive a little longer in the cold. 
Photo: Porthole Cruise & Travel
3. Bathroom floors. They're heated. If you're the kind of cruiser who's not above doing a little laundry in the bathroom sink, heated floors are the perfect clothes drier. But they're also ideal for doing what they're designed for: returning sensation to your frozen fingers and toes after a few hours walking with the penguins on shore or spotting fin whales on deck. Basically, thanks to this simple bit of technology, every cabin comes with its own private sauna. Just bear in mind that it takes more than an hour for them to reach full temperature, so turn them on before you head out and they'll be toasty on your return (plus your freshly washed T-shirts will be ready to change into). 
4. Learn the lingo. 
Sporty is expedition leader-ese for "F@ rough!" as used in the phrase, "Well, the winds are gusting over 45 knots so it's looking a little sporty out there." 
Fresh is expedition leader-ese for "F@ cold!" as used in the sentence, "That low pressure we saw on yesterday's charts brought the mercury below 0-degrees C this afternoon, so it'll be a bit fresh at Danco Island tomorrow morning."
Whipping describes the wind and/or waves once the captain has closed outer decks until conditions improve; in other words, the weather that you are not expected to partake in. Example sentence: "It's started whipping out there, so I'm afraid those doors should remain closed until Captain says otherwise."
5.  High seas. Expect them. (But don't freak out.)   Unless you're on one of the few passenger ships departing from New Zealand, you're going to be spending time in the notorious Drake Passage, where 8-meter seas are not uncommon. That means waves of more than 25 feet. 
Some of your fellow travelers will rely on prescription scopolamine patches. Others of us go with the flow. Keep watching the horizon. Don't let yourself get hungry. Take a green apple from the breakfast buffet and keep it in your cabin just in case. Take a Bonine as soon as your palms start sweating (except with the aforementioned handwarmers). Order a ginger beer. If the bartender adds rum and a lime, that's a dark and stormy. The rum will not help, but the ginger will.
Don't lock eyes with that polar-bear photo in the forward stairwells. That beast does not have your best interests at heart. Look out the window. Sip tea in the observation lounge, if you can.
This is the windiest region on Earth, but what blows in will also blow out. Tranquility is waiting there, just over the horizon. Keep staring out there and you'll find it. . 
6.  Bring your phone as well as a camera . The best photos will happen off the ship, but they might not take place on land. If you're on a Zodiac zipping between icebergs and a family of humpbacks starts surfacing nearby, you'll want to snap a photo quickly. You'll want to keep your nice camera and fancy telephoto lens in a waterproof bag — but an iPhone in a Ziploc bag is just as waterproof and can be in your hand in a second. 
And if you're lucky enough to snap a sounding whale's splashing tail, you can use that same phone to load the photo up to HappyWhale.com. The site should be able to identify that individual whale from its tail, and can send you emails as it's tracked during its global migrations. 
Another advantage of keeping a phone handy is to be able to record videos with sound. Until you've stood in the middle of a colony of 150,000 king penguins, waddling carefully around the fleshy mountains of half-snoozing fur seals, you can't really appreciate the sounds of an Antarctic voyage. 
As much as photos, that cacophony is something worth remembering from a bucket-list trip. 
Grant Balfour
Reporter, mystic, musician, and beekeeper, Grant Balfour has published work in outlets as diverse as Kung Fu Magazine, Biscayne Times, the Australian poetry journal Cordite, and the Weekly World News. His second-favorite beaches include Richard's Bay, South Africa; Sanur, Bali; Los Mochis, Mexico; the northern bank of the Elbe in Hamburg; and the one five minutes from his home in Florida. His favorite beach is the one between his ears.
You may also like
Cruise Deal of the Week – Nov. 11, 2016
Cruise Deals of the Week – Nov. 11, 2016 DEAL 1: Cunard Line is observing Veterans' Day w
Cruise Deal of the Week — Jan. 30, 2015
Cruise News — Jan. 30, 2015 [sf_iconbox image="ss-star" character="" type=
Cruise Deals of the Week – Dec. 2, 2016
Cruise Deals of the Week – Dec. 2, 2016 Deal 1: Now through January 16, Norwegian Cruise Line
Uninhabited, Untamed, and Untouched
Holland America Line Pastry Chef's Showcase Favorite Creations During 'Cake Me Away'
Seabourn Shares 2026 World Cruise Aboard Seabourn Sojourn
Cunard Brings West End Theatre To Queen Anne
1 800 970 7299
Live Chat (Online) Live Chat (Offline)
My Wishlist
Find a Trip
Your browser 'Internet Explorer' is out of date. Update your browser for more security, comfort and the best experience on this site.
How to choose an Antarctic cruise
Deciding to embark on a journey to the furthermost corner of the world is exhilarating, but the question of how to choose the right Antarctic cruise for you can leave you with a little anxiety. Antarctica isn't one of those on-a-whim destinations and the best way to pick a cruise you're going to get the most out of is by deciding on the time of year you want to go, looking at the itinerary, and choosing how long you want to go for.
Once that's done, your Antarctic adventure to the icy wilderness awaits. 
Decide on the time of year 
One of the most important things to do when it comes to choosing your Antarctic cruise is to figure out the best time of year to go but you can't just go whenever you want to. The Antarctic season runs from October to March with each month promising unique sights, an abundance of wildlife, and life-changing experiences. 
While December and January are the most popular months to visit the White Continent, they are often the busiest and most expensive. If you want to avoid breaking the bank (as much as possible on a trip to Antarctica), opt for a cruise that departs earlier or later in the season. 
Look at the itinerary 
Whether you're dying to kayak your way around giant icebergs or you want to plunge into the icy depths of the Southern Ocean, deciding on your preferred itinerary narrows down which Antarctica cruise you should go on, and since this remote and breathtaking destination is a once-in-a-lifetime kinda place, you want to get it right. 
Choose from wildlife-focused cruises, cruises over Christmas and New Years, or cruises that promise an in-depth look at Antarctica to get the most out of this unforgettable corner of the world. 
Choose your cruise length 
It's super important to think about how much time you want to be away for when choosing an Antarctic cruise that's right for you. Most expeditions don't offer itineraries of less than 11 days purely because it can take up to 48 hours to cross the Drake Passage and reach the Antarctic Peninsula from Ushuaia in Argentina  (and then another two days back again).
While 11 days may be the shortest, some cruises can go up to 21 or even 23 days, so figuring out if you can handle being on the water for that long is a must before you pick an Antarctic cruise and start the booking process. 
Why you should choose our Antarctic cruises
Well equipped ships .
As far as ships to the Antarctic go, the Ocean Endeavour is about as good as it gets. Our ships are well-equipped to deal with the harsh environment of Antarctica and boast comfortable and spacious common areas and accommodation, so there's no better place to be as you navigate the challenging waters of the Southern Ocean.
Your safety is also our biggest priority and with one crew member for every eight travelers, you can rest assured knowing you'll enjoy a more personal and comfortable trip. As well as enough crew members to go 'round, each expedition sets off with a naturalist guide, ornithologist, marine biologist, historian, photographer and geologist so you're getting the right information from those who know it best (but more on that later).
Each vessel also has modern conveniences and offers the perfect home base for your Antarctic exploration, including a polar library, a polar boutique selling essentials and souvenirs, his & hers saunas, an onboard laundry service and a well-equipped gym. 
Expert leaders
Nothing will prepare you for Antarctica (not even the many books you've poured over to ready yourself for the expedition). The good news? You can leave your guidebook at home. Every departure has a range of specialists onboard, from historians to marine biologists and hiking guides, so there's always an expert (or two) on hand to answer all of your burning – or should we say freezing? – questions.
But there's more. Every Intrepid trip comes with experienced leaders and the ones that make the voyage to Antarctica with you have done it hundreds of times before. Alongside our polar experts, our leaders will teach you about the region's history, its geography and the wildlife you're going to see, as well as provide information on pretty much everything white continent related. Why have one expert when you can have several? 
Daily excursions
While our ships are so good that you might not want to leave, all of our Antarctica trips include frequent excursions so you can get up close to the wildlife that calls this magnificent region home. To fully experience what it's like onshore, each shore day includes two excursions with our expert leaders so you can explore the sea ice and any fuzzy or feathery animal that might be waiting.
But don't worry; you'll be completely safe and comfortable. You'll be given life vests, waterproof jackets and waterproof boots for the duration of the activities, so you'll not only be traveling in style, you'll also be appropriately dressed for Antarctic weather. 
Usually, one of the things you have to think about when you go on holiday is what you're going to eat and where you'll do it, but not on one of our Antarctic cruises. Our cruises provide three-course meals (whaaaat?) and 24-hour tea and coffee - perfect for when the notorious waters of the Drake Passage keep you up.
Our cruises also promise activities such as zodiac excursions (see above), onboard seminars so you can understand exactly what you're experiencing and multiple shore landings. And, when you get back onboard, a tasty meal will be waiting for you courtesy of our chefs (they know exactly how to warm you up). All you have to do is prepare your stomach, it'll want a second serving. 
Your safety is our highest priority, and you can rest assured knowing that the Ocean Endeavour, and the teams that run it, undergo strict safety audits to ensure your trip to Antarctica runs smoothly. Or as much as it can – we're looking at you Drake Passage. But the Ocean Endeavour is large, sturdy, ice-strengthened and perfectly suited to traverse the unpredictable Antarctic waters.
However, the passage won't be without its bumps (read: waves) and some travelers may experience seasickness. You can bring seasickness medication if you're prone to getting sick on the water, but we have a doctor on board if you need assistance. 
Responsible travel 
Our main goal at Intrepid is to not only be the best travel company in the world but for the world, and our Antarctic expeditions are no exception. But figuring out how to balance trips within the fragile Antarctic ecosystem while still meeting our environmental and social responsibilities as a sustainable tour operator isn't without its challenges.
So, we've decided to focus on three areas that we believe will create the most significant positive impact: inspiring travelers, supporting science and protecting the environment. We can't address everything (as much as we'd love to), but these three objectives will help us uphold our commitment to minimize environmental impact in Antarctica and promote conservation efforts. 
Read more about responsible travel in Antarctica
Browse Antarctica FAQs
Read more about Antarctica
Aug 23, 2023
Everything you need to know about the....
The ship of all of your Antarctica dreams.
Oct 09, 2023
This is what it's like to collaborate....
Forget penguins. For this traveller-turned-citizen-scientist, Antarctica's...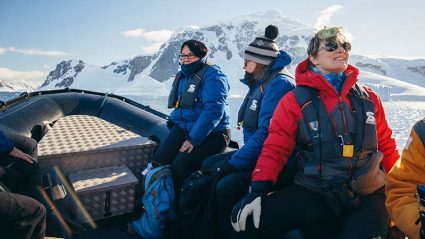 May 05, 2019
How to be a responsible traveller in....
You might think the highest, driest, coldest and most remote continent in the...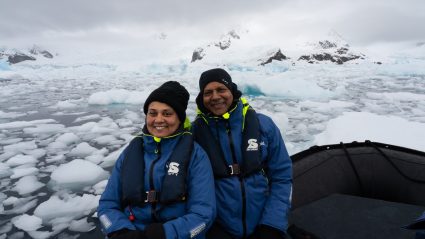 Jun 08, 2023
How visiting antarctica with his....
Antarctica is the ultimate bucket list destination – and, as Intrepid traveller...
Aug 20, 2023
Arctic vs antarctic cruises: how to....
Polar bears or penguins? Smooth sailing or rocky crossings? Let's find out which...
Aug 17, 2023
The 10 antarctica questions you want....
If you're committing to an Antarctica trip, you should at least know what to...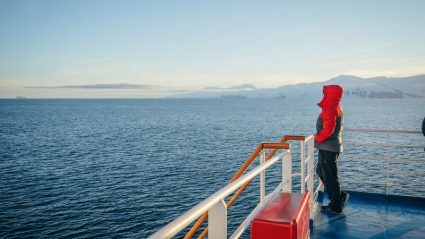 Jun 28, 2022
What it's like taking the polar....
The Polar Plunge - leaping off a ship into the freezing waters below - has become...
Mar 02, 2023
Meet martin cohen, antarctica....
Listen to Intrepid ambassador Sarah Davidson's podcast, Seize the Yay, to hear all...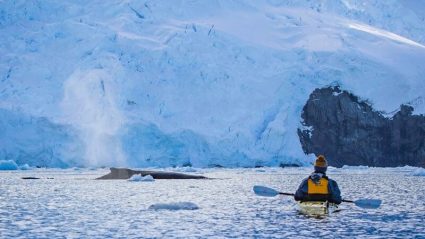 Aug 14, 2022
Travel to antarctica alongside whale....
Ever wondered what it would be like to explore Antarctica with a team of whale...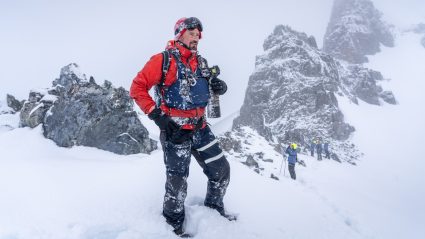 Jul 10, 2023
Pro tips and travel tales from....
As an expedition and photography guide on Intrepid's Ocean Endeavour, Andrew...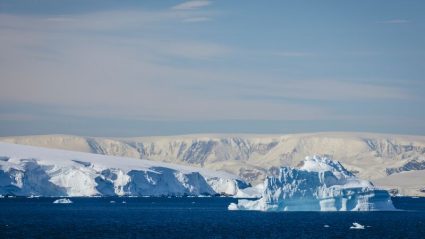 Jul 27, 2022
How can a responsible tour operator....
It's the world's last great wilderness – so why are we still taking...
Oct 29, 2022
Beyond sightseeing: all the things....
If you're after a way to break up all that sightseeing, there are a number of ways...
Apr 19, 2023
In sickness and in health: how i....
Intrepid travellers Sara and Nick have said 'I do' all over the world, after a...
Aug 25, 2022
I travelled solo to antarctica just....
Rachelle Berke had travelled to more than 60 countries before deciding to visit...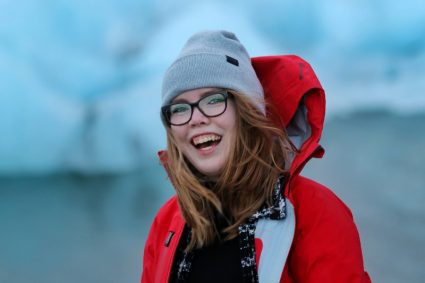 Oct 25, 2022
Meet eva, the polar scientist heading....
Eva Prendergast is a polar scientist, photographer, naturalist and marine mammal...
Jan 01, 2023
7 unforgettable wildlife experiences....
If you dream of spotting sloths and sea turtles in Costa Rica or channelling your...
Jun 23, 2022
Your guide to tackling the drake....
This is the Drake Passage: the only unhindered flow of ocean on earth. Prepare...
Polar Pointers: All your Antarctica...
What you'll see, what you'll eat, who you'll meet, and what it's *really* like...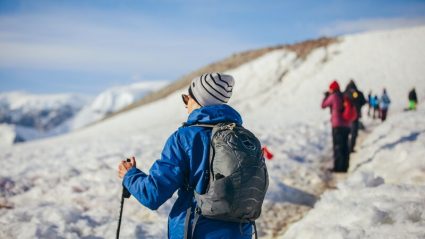 What to pack for an Antarctica cruise
How do you pack for a trip to Antarctica, one of the coldest, windiest, remotest...
May 14, 2022
6 reasons why you should visit....
Something tells us you don't need that much convincing though...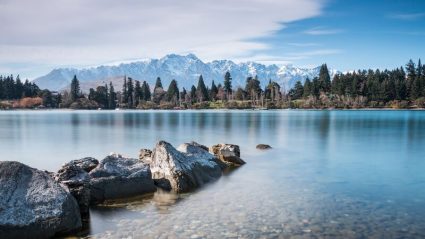 Aug 17, 2022
The top 9 destinations for travel in....
From hiking in Patagonia to spotting newborn wildlife in Uganda, here's where you...
Oct 26, 2020
The top 8 destinations to travel to ....
Find out where to travel while giving back to local communities.
Jun 22, 2022
How to become a citizen scientist in....
Want to become a citizen scientist in the coldest, highest, driest and windiest...
Mar 13, 2018
Take the plunge: what it's like....
Curious about what it *actually* feels like to jump into two degree celsius water...
What to see on a cruise in Antarctica
Antarctica is known as one of Earth's final frontiers. It's the coldest, windiest, driest continent in the world, and its towering glaciers, blue-tinted icebergs and impressive animal life make it a once-in-a-lifetime destination. Want to join the leagues of pioneers that have gone before you and experience Antarctica for yourself? Well, pack lots of layers, grab a waterproof backpack and head out on an Antarctic cruise for an up-close look at some of the world's most awe-inspiring sights. Remember to bring your binoculars—there are so many breathtaking things that you might see on a tour of the southernmost continent!
More travel inspiration
One of the last truly untamed destinations, Antarctica offers a nearly untouched land featuring endless white landscapes, soaring mountains, and massive, blue-tinged glaciers. Humpback and minke whales swim by fur seals floating on the ice, while beaches are dotted with elephant seals and huge nesting colonies with as many as a million penguin pairs.
Is it any wonder this continent is a coveted destination for intrepid travelers?
When it comes to your particular experience, the size of the ship you'll cruise on can make a big difference. Most trips to Antarctica are taken on smaller vessels with less than 500 passengers aboard, which offer the once-in-a-lifetime experience of walking on the ice. Ships with over 500 passengers can't go ashore due to the Antarctic Treaty . Instead, they sail around the Antarctic Peninsula and the islands, providing views of the coastal landscapes from the water and perhaps glimpses of wildlife.
Assuming your expedition is on the typical smaller-sized ship that provides the full adventure, here is what you can expect from your Antarctic cruise.
It Won't Be As Cold As You Think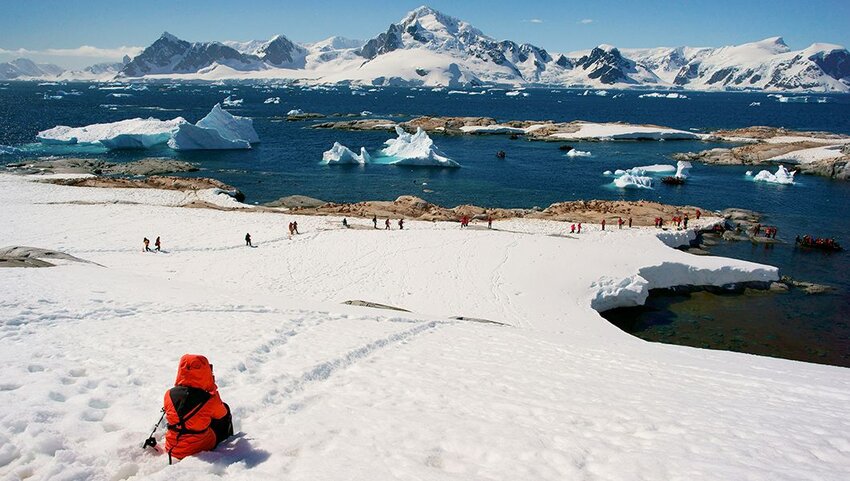 Antarctica conjures images of a year-round frozen tundra, plummeting temperatures, and howling blizzards. And yes, the interior of the continent sees average temperatures well below 0 degrees Fahrenheit. But along the coast, the summer, which runs late November through early March, can be quite nice. The Antarctic Peninsula, which is where most cruises dock, can get as warm as the mid-40s Fahrenheit which feels pleasant when the sun is shining on deck. Average temperatures range from 21 degrees in November to 32 degrees in December and 43 degrees in January before slowly dipping back down again in February and March. Antarctic cruises only run during the summer because the other months of the year see no sunlight, casting the continent in 24 hours of darkness. It's also easier to travel in the summer due to the ability to cut through the ice.
There's Epic Wildlife Watching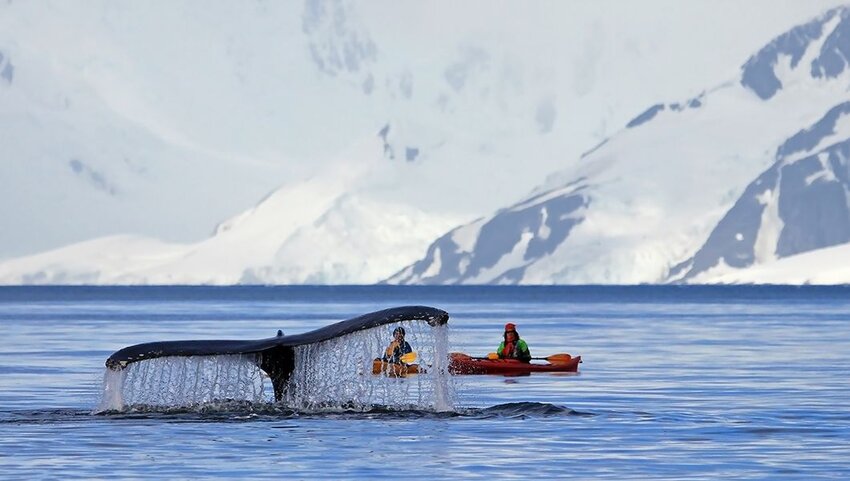 The wildlife spotting starts immediately, from the moment you leave the southernmost tip of South America. Fur seals, sea lions, and Magellanic penguins are commonly seen along the shores of Tierra del Fuego, South America's southernmost archipelago. Watch for all types of dolphins that love to ride the bow of the ship. In the Drake Passage, minke and humpback whales are frequently spotted in February and early March. You might also be treated to the more elusive sei whale sighting or even a pod of orcas.
While there are strict wildlife regulations that all visitors to Antarctica must abide by, including maintaining an approximately 16-foot (5 meters) distance or greater from all animals, some creatures are quite curious. When taking a land excursion, the penguins and seals might come very close to you on their own accord for some fantastic photo ops.
You'll Have the Chance to Learn From Real Experts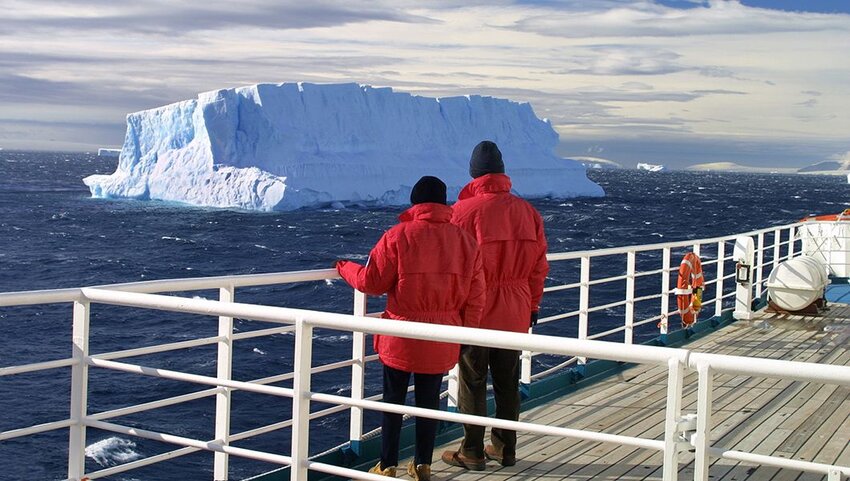 Nearly all Antarctic expedition cruise itineraries include information talks given by crew members who are experts in fields like wildlife and conservation, history, geology, and climate change. They aren't compulsory but can be a great way to enhance your cruise and help you understand just how spectacular Antarctica truly is. Most take place on days when landings aren't an option, providing more to do than standing on the deck watching for a glimpse of wildlife.
You Can Swim in Those Frigid Waters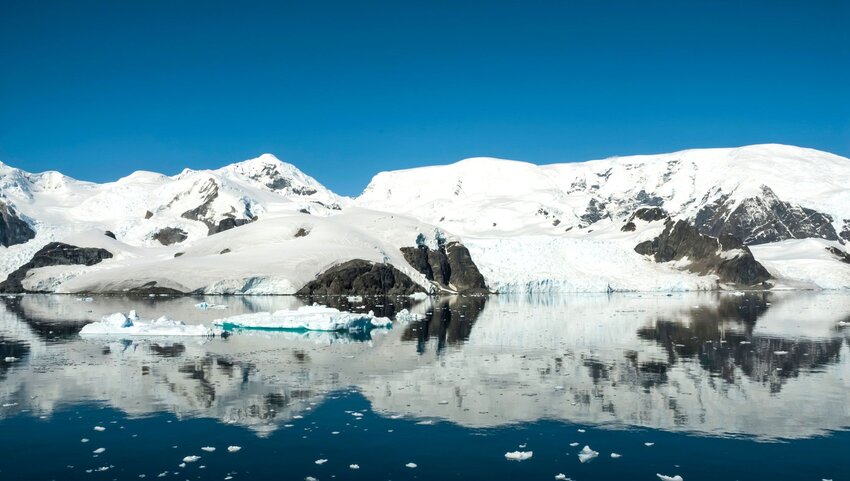 Ice bathing has become a popular trend over the past few years, and there's no better place to try it out than on an Antarctica cruise. Many ships offer the opportunity, known as the polar plunge, which involves jumping into near-freezing water (typically between 35 and 45 degrees Fahrenheit). For dramatic effect, the plunges are usually done near a photogenic chunk of ice with the staff and passengers cheering the brave as they take the leap.
Certified divers (NAUI, PADI, or equivalent) who have dry-suit experience, might also be able to dive. Some ships offer this unique excursion that will allow you to explore the diverse underwater world at the base of the globe, home to abundant marine life.
The Journey Is Rough if You Suffer from Seasickness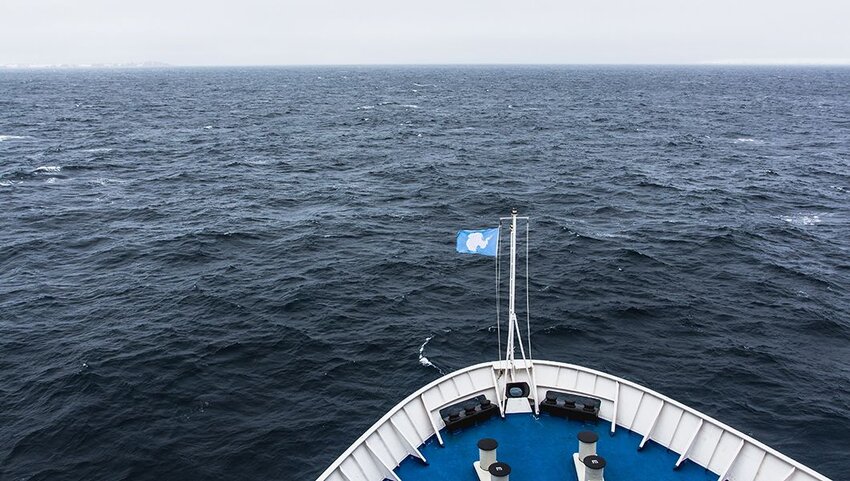 When planning your trip to Antarctica, you might daydream about the views and the wildlife, but reaching the continent is not always smooth sailing. Every cruise must sail through the infamous Drake Passage, a stretch of particularly choppy sea that reaches from Cape Horn to Antarctica's South Shetland Islands. This route is the fastest way south, but it's often a bumpy ride, with strong currents, and shifting weather. Don't worry, with modern technology and trained captains, the journey is safe. But if you're prone to seasickness, you might want to stock up on remedies before you board.
Antarctica Doesn't Have a Time Zone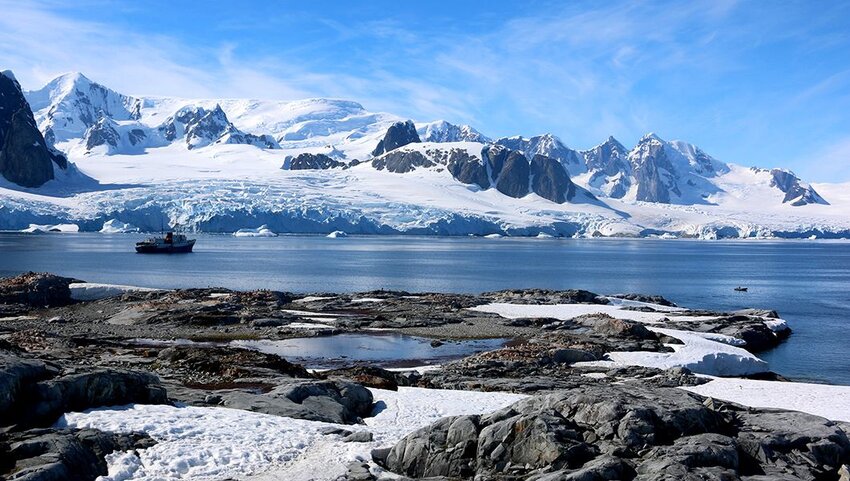 There are no permanent residents in Antarctica who have to worry about what time it is, so there's no official Antarctica time zone. Those who visit, including researchers, follow the time zones of their own countries. It's simply another unique aspect of a cruise to Antarctica.
Enjoy this article? Share it with a friend
6 Common Travel Mistakes to Avoid in the U.S.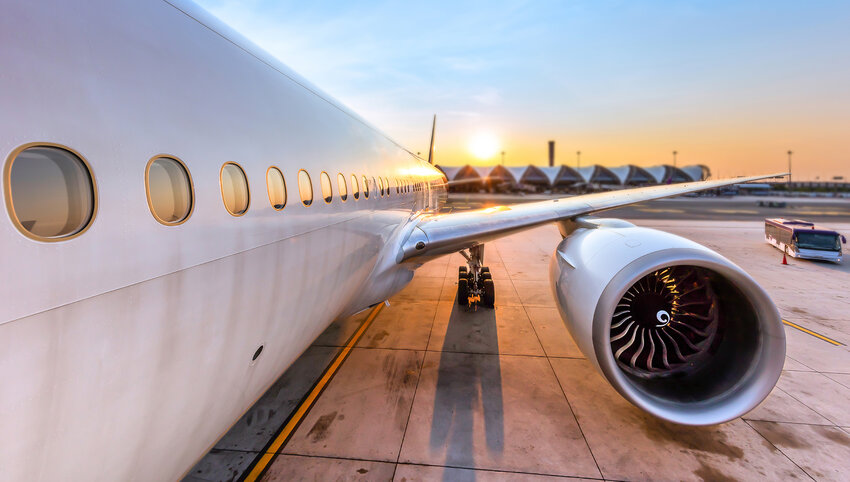 A Flight Attendant's Advice for Holiday Travel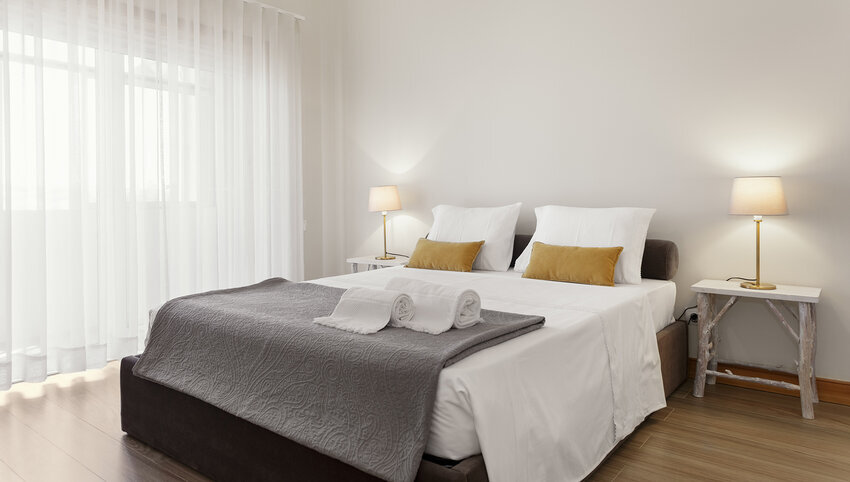 12 Creative Hacks to Try in Every Hotel Room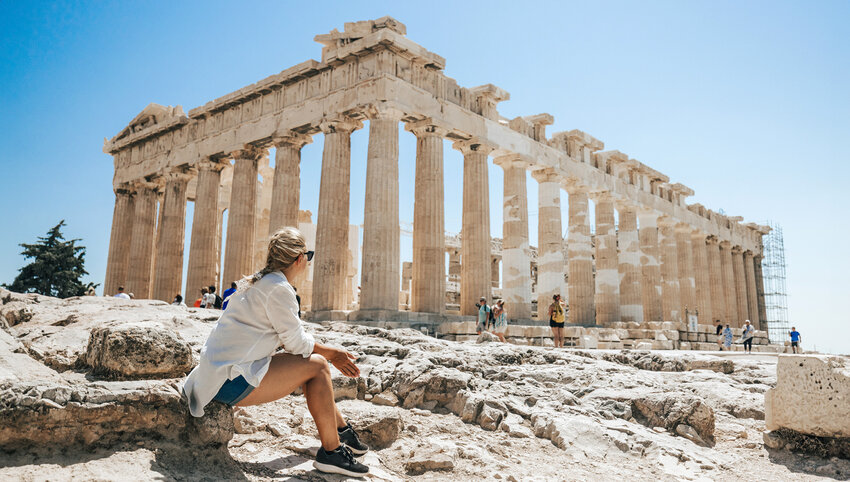 25 Tips That Will Change the Way You Travel
How To Plan For A Cruise To Antarctica (Plus Helpful Tips)
The bucket-list destination at the southern tip of the world offers spectacular scenery and interactions with wildlife.
Quick Links
How to choose the right expedition cruise for you, find the itinerary that best matches expectations, these tips can make an antarctica cruise a success.
It's a safe bet that the world's most intrepid travelers have a cruise to Antarctica on their bucket lists. It's high and dry, windy and cold, and extremely icy, and yet it typically attracts some 170,000 visitors each year, with the vast majority arriving by ship. Travelers choose the southernmost continent for its spectacular scenery and its abundant wildlife, such as multiple species of whales , including humpback, fin, baleen, and blue, plus seals, seabirds, and an estimated 12 million penguins.
Antarctica's landmass is about 5.5 million square miles , and even in summer, its ice surface spreads across some 1.2 million of those square miles . The continent's location in the southern hemisphere means that its tourist season is in its warmest months of November to March. And since no single country owns Antarctica, which is first and foremost a destination for scientists and researchers, no visa is required. Still, there's a lot of planning to do before stepping aboard a cruise ship to Antarctica.
Related: 10 Bizarre Things Hidden Right Underneath The Antarctic (10 Found Above Ground)
Several cruise lines and expedition ship operators offer cruises to Antarctica. They vary in length, embarkation port, route, and excursions once on the continent, and they have different levels of service onboard the ships.
On the ultra-luxury line, Silversea, for instance, cruisers will experience the high-end service, amenities, and cuisine the line is renowned for, while other lines provide a basic standard of service below luxury level. Prices will reflect the difference. Cruisers contemplating an Antarctica cruise also must decide how long of a trip they wish to book since some sailings can be as short as nine days and others as long as 23 days.
The cost of the cruise will help narrow down the choices. Fares vary widely based on the cruise line, with the least expensive generally around $8,000, increasing to $20,000-plus for the top luxury lines. (Add on to those costs expenses for appropriate clothing and airfare to and from the embarkation port if the cruise fare doesn't include it.)
Related: The White Darkness: 25 Stunning Pics Taken In Antarctica
The best way to decide is to pour over trip details provided by the various cruise lines, searching for the formula that best fits a traveler's budget and expectations. Using the services of a travel agent who specializes in Antarctica cruises would be a wise move, considering the financial investment such a trip requires.
A review of a handful of Antarctica cruises reveals significant differences in trip offerings. As an example, Quark Expeditions, which specializes in polar explorations and is a 30-year veteran in the industry niche, markets an 11-day trip with a base fare of about $8,200 per person. On this trip. Guests embark on the expedition ship in Ushuaia, Argentina, a port town at the tip of South America. The ship transits the Beagle Channel and then crosses the famous Drake Passage , known for its rough waters and massive waves that can test even the most sea-leg-sturdy cruisers.
Once in Antarctica, guests use Zodiacs to reach landing sites and view glaciated bays and channels up close. With three full days in Antarctica, cruisers can visit a research station and see wildlife, such as chinstrap, Adélie, and gentoo penguins, plus seals and whales. The Drake Passage is crossed a second time on the route back to Ushuaia.
Hurtigruten cruise line offers a different route on its 18-day Antarctica cruise, which comes with a cruise fare of about $12,000 per person. Its ship departs from Valparaiso, Chile, and cruises the Chilean fjords and waterways in Patagonia before crossing the Drake Passage. This cruise also spends three days in Antarctica, offering guests as many as 20 possible landing sites on and around the Antarctic Peninsula and South Shetland Islands. It returns to Valparaiso via the Drake Passage. Cruisers who want to avoid the notoriously rough seas in the passage have a new option offered by luxury line Silversea: a flight over the Drake Passage and the embarkation of the ship in Antarctica.
Silversea Cruises compiled a list of tips it offers to its luxury guests bound for Antarctica. These five are among them:
Be flexible. In Antarctica, the daily itineraries are largely dictated by weather, which changes quickly and is often unpredictable. Leave your preconceived plan and home and trust the ship's captain and expedition leaders.
Respect the weather. It can change very quickly and sometimes forces a ship to alter its course and even cancel some shore excursions due to difficult landing conditions. Do as many shore excursions as possible during stable weather days.
Related: Go Where Every Direction Is North: How Best To Visit The South Pole
Know your own limitations. Because excursions can be physically demanding, such as hiking over snowy or rocky terrain or kayaking in choppy waters, be realistic about your abilities and choose excursions wisely.
Stay hydrated. Antarctica's air is very dry; in fact, it's the driest continent on earth.
Dress in layers. Three layers of clothing are advised, and each traveler should carry a backpack. If a layer of clothing needs to be removed, the backpack is where it can go. Wind chills while on a Zodiac will be different from on land, for instance. Sunblock and hand warmers also are recommended.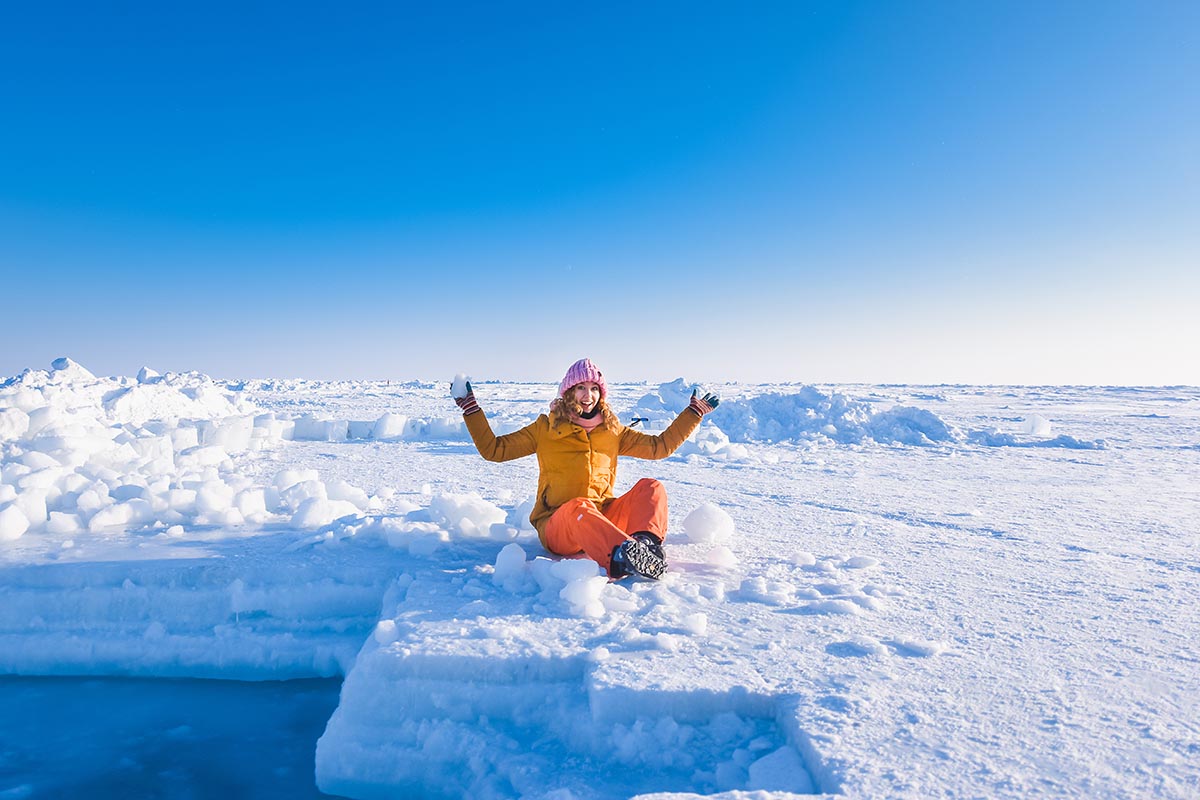 Essential Packing List for an Antarctica Cruise
What to pack for an antarctica cruise or expedition trip.
What to pack for an Antarctica Cruise can seem like a daunting task.
This isn't your typical vacation packing list, after all. But fear not!
We're here to guide you through this icy adventure preparation. It's time to turn that apprehension into anticipation.
Understanding what to pack for an Antarctica cruise is crucial in ensuring you have the most comfortable and memorable experience possible.
The Unforgiving Climate of Antarctica
Navigating through icebergs and sea ice, tackling the challenges posed by antarctica's unique environment, the art of layering for antarctic weather, a guide to thermal base layers, moving onto mid-layers & outer layers, essential footwear for an antarctic adventure, finding your perfect muck boots, taking care of your mucky companions onboard, protecting your hands and head in freezing conditions, gloves: more than just hand warmers, hats: the first line of defense against cold winds, necessity of neck protection in harsh weather, sun protection in the snowy expanse, packing your sunglasses - the eye shield, don't forget that sunscreen - yes, even in antarctica., maintaining skin hydration amidst cold temperatures and wind chill factors, preparing for seasickness on your antarctica cruise, navigating through nausea: practical tips, packing essentials to keep seasickness at bay, entertainment essentials for downtime at sea, digital entertainment: more than just time fillers, educational materials: enhancing your experience, social games: building connections onboard, creative outlets: capturing memories uniquely, faqs in relation to what to pack for an antarctica cruise, what should i take on a cruise to antarctica, what should people bring to antarctica, what special clothes are needed in antarctica, how cold is it on antarctica cruises.
Imagine yourself standing on the side of a vessel, surrounded by an immense stretch of frost and snow. This is Antarctica - one of the coldest places on earth, with temperatures that can plummet to bone-chilling lows.
This harsh reality means anyone embarking on an Antarctic cruise or specialty expedition program must be well-prepared for what lies ahead.
An adventure in such extreme conditions requires navigating through towering icebergs and vast expanses of sea ice - each presenting its own unique challenges at sea. It's like nothing else in the world.
And then there's wildlife encounters. From intimidating leopard seals lounging lazily on floating chunks of iceberg, their dark eyes watching your every move as you sail past them during shore excursions - it all adds another layer (or two.) onto your packing list.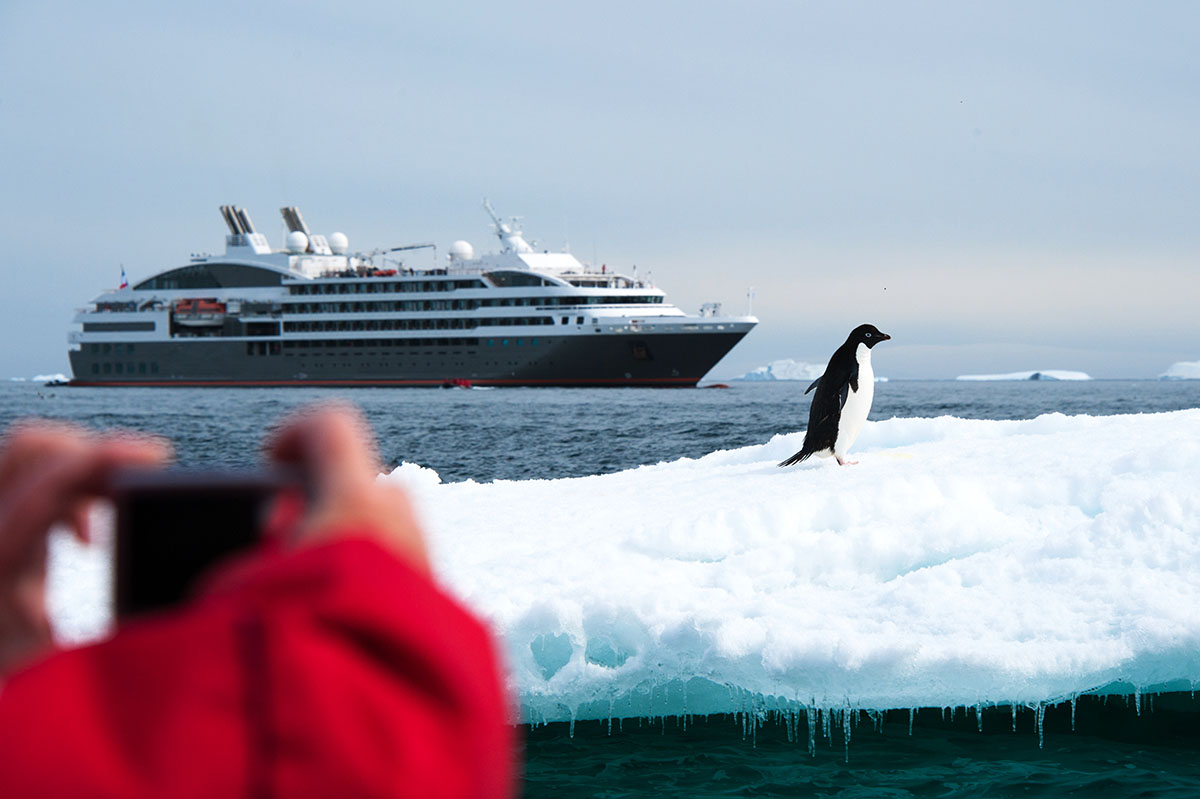 Packing for an Antarctic expedition ? Then waterproof pants should top your list along with warm socks made from wool or a blend thereof which provide extra warmth against those freezing temperatures. Trust us when we say they'll come in handy while facing off penguin guano (bird droppings) commonly seen during these trips.
Apart from battling chilly breezes blowing across icy landscapes under continuous daylight - something quite common here especially during summer months - staying hydrated too becomes crucial given how dry this region tends to get. Britannica provides more insights into why hydration matters so much here,
As you prepare to embark on your Antarctica cruise , understanding the art of layering is crucial. The cold temperatures and unpredictable weather conditions in one of Earth's coldest places demand a strategic approach to dressing.
Your base layer should be thermal - wool or a wool blend are ideal choices. These materials not only provide warmth but also have excellent moisture-wicking properties. Merino wool is particularly recommended due to its softness and natural antibacterial properties.
In addition to the base layer, mid-layer clothing plays an essential role in retaining body heat during those extra cold days out at sea or while exploring icy landscapes like the Antarctic Peninsula.
Fleece jackets work great as mid-layers, providing additional insulation without adding much weight or bulkiness.
Synthetic fabrics such as Gore-Tex make for perfect outer layers, offering both breathability and water resistance against snow showers or penguin guano alike.
Packing Waterproof Gear: Not An Option But A Necessity.
An insulated waterproof jacket forms the most critical part of this ensemble, protecting you from wind chill and sudden temperature drops.
To complement these efforts lower down, don't forget insulated waterproof pants; they're just as important. Snow pants will shield you from biting winds while keeping wet elements at bay.
Remember - when packing for extreme climates like Antarctica, cotton is never recommended since it absorbs water rather than repelling it.
The goal here? To stay dry while maintaining optimal levels of comfort throughout your Antarctic adventure .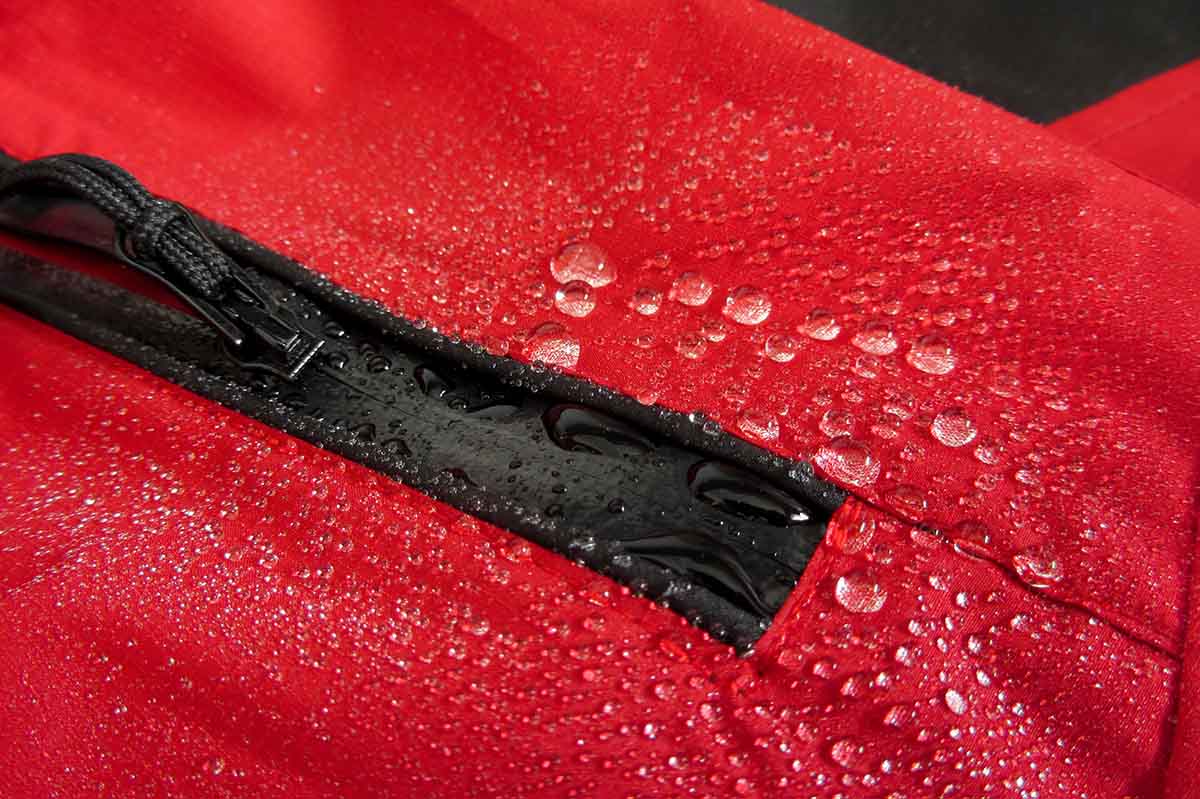 An Antarctica cruise is no ordinary vacation, and it demands more than your usual travel gear. The kind of footwear you pick can have a huge influence on the experience you get in one of Earth's chilliest locales.
Muck boots are a favorite among seasoned Antarctic explorers due to their excellent grip on icy terrains and waterproof properties. They're perfect companions during shore excursions where encounters with slushy snow or penguin guano are common.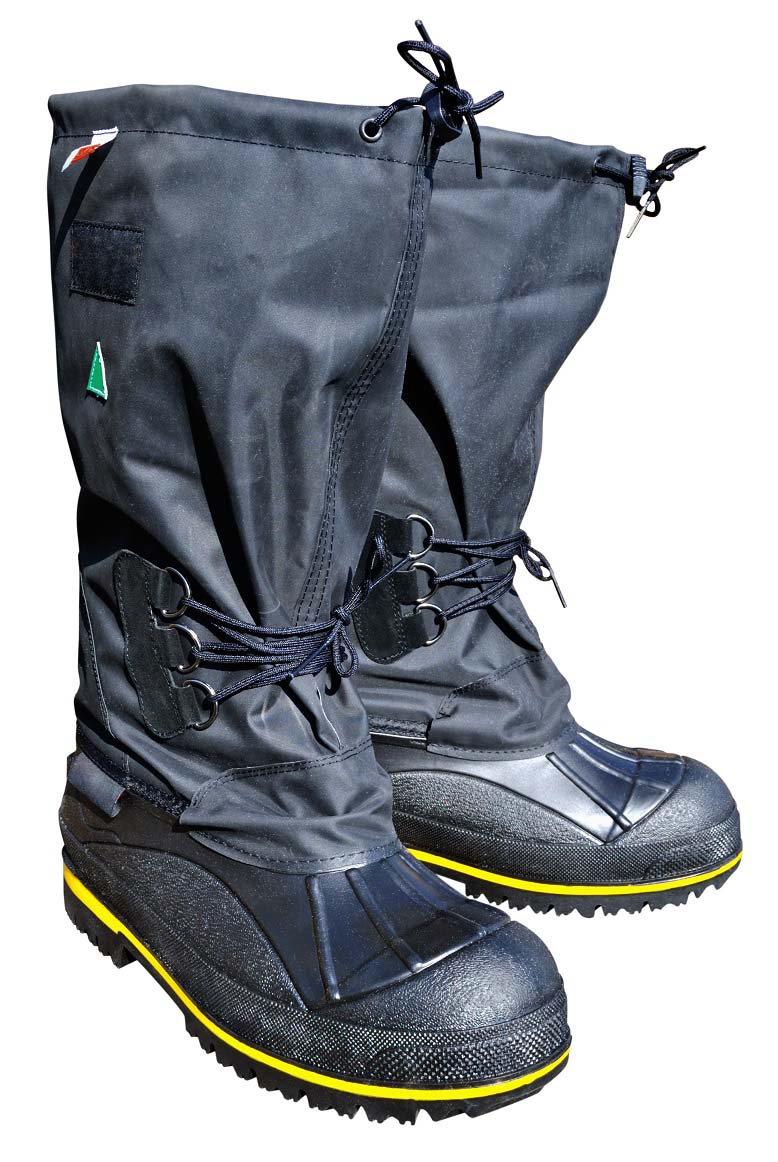 Selecting muck boots isn't just about grabbing any pair off the shelf - there's science behind it. A good fit ensures comfort even when worn over thick wool socks designed to keep cold temperatures at bay.
Besides being 100% waterproof, ideal muck boots should have thermal linings that provide extra warmth without adding unnecessary weight. And don't forget tread patterns - deeper treads mean better traction on slippery surfaces.
Caring for your chosen footwear doesn't stop once they're packed into your luggage; maintenance continues throughout the journey. Always dry them properly after each use as dampness could lead not only to discomfort but also to frostbite under extreme conditions. Mayo Clinic warns against wet feet in freezing weather, so heed this advice seriously.
If space allows, consider packing a spare pair of mucks as well - it never hurts to be prepared. While most expedition companies do offer onboard shops selling necessary items like these, having backups gives you peace of mind knowing that nothing will interrupt your Antarctic exploration due to soggy shoes.
The Antarctic adventure of a lifetime awaits, but with it comes the challenge of braving one of the coldest places on earth. That's where smart packing becomes essential - particularly when it comes to protecting your hands and head.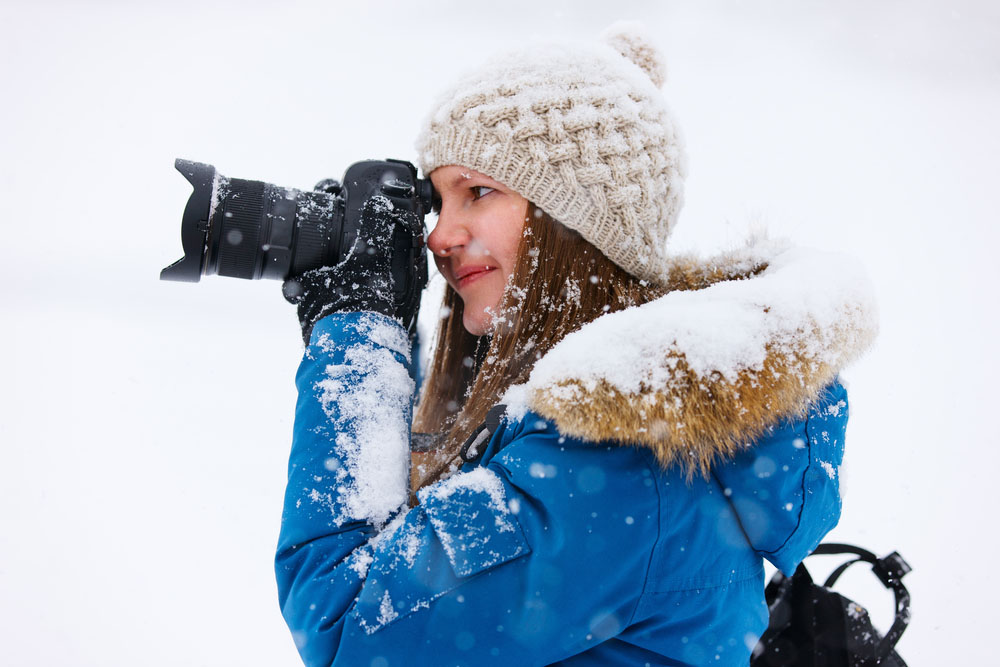 A pair of gloves might seem like an obvious inclusion in any cold weather packing list. Don't let appearances deceive you - not all gloves are the same.
Your base layer should ideally be made from a polyester blend which offers excellent insulation while also wicking away moisture.
To protect against snowfall or unexpected splashes during shore excursions, you'll need another set of waterproof gloves as your top layer.
In addition to shielding yourself from penguin guano (a very real possibility), having a snug woolen hat will keep those icy winds at bay. Opt for ones with ear flaps if possible because frostbite loves exposed ears. It adds extra warmth too.
Envision yourself about to embark on an Antarctic voyage, one of the world's most frigid regions. Yet here we are talking about sun protection. Seems counterintuitive? Not quite.
The snow-covered landscapes of Antarctica act as mirrors, reflecting sunlight and intensifying UV exposure. This makes packing for sun protection just as important as gearing up to stay warm during your Antarctic adventure.
Your eyes are sensitive to light and need shielding from harmful rays. A pair of high-quality sunglasses with UV protection is essential when you pack for an Antarctic expedition.
Apart from protecting your eyes against harmful rays, these glasses will also reduce glare off icebergs and water bodies during shore excursions, making it easier for you to soak in all that natural beauty without squinting.
Broad-spectrum sunscreen should be another must-have item on your packing list before setting sail towards the South Pole. Here's more information about choosing a suitable sunscreen .
In addition to guarding yourself against cold temperatures and harsh winds using waterproof pants or jackets, it's equally crucial not to forget skin hydration levels while cruising through icy terrains. Check out our detailed guide.
To combat dryness caused by windy conditions, use a good quality moisturizer frequently throughout each day; replenishing lost moisture prevents chapping or cracking due to harsh weather elements.
Lip Care During Winters - It Matters More Than You Think.
Last but definitely not least, remember to carry SPF lip balm along; it helps keep lips hydrated and shields them from getting burnt by reflected sunlight off icy surfaces.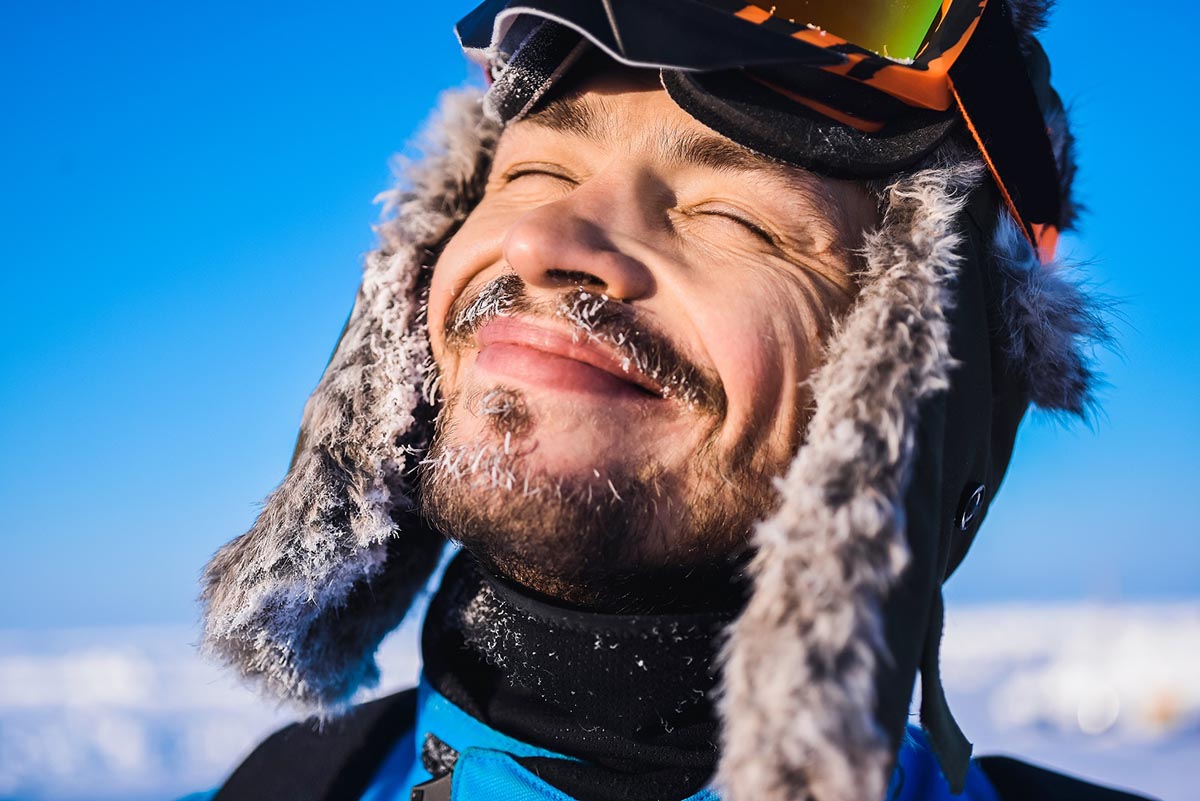 Key Takeaway:
Don't be fooled by the icy landscapes of Antarctica - sun protection is crucial. Pack high-quality sunglasses to shield your eyes from harmful rays and reduce glare. Don't forget broad-spectrum sunscreen, a good moisturizer for skin hydration in harsh conditions, and SPF lip balm to protect your lips.
An Antarctic cruise is an exhilarating adventure that can be hindered by seasickness, especially when traversing the notorious Drake Passage. But fear not. With some preparation and a few tricks up your sleeve, you'll be able to enjoy every moment of this incredible journey.
Intrepid adventures , among other experienced expedition companies, suggest carrying seasickness medication as part of your packing list. Obtainable with no doctor's prescription or from a medical provider, these treatments are accessible.
The first step in dealing with seasickness is understanding its root cause - it's essentially a conflict between what our eyes see and what our inner ears perceive while aboard an Antarctic cruise ship . This sensory mismatch may result in nausea and dizziness, but here's how we can tackle them:
Eat light meals: Heavy or greasy foods might intensify feelings of sickness, so opt for bland items like crackers instead.
Stay hydrated: Drinking water helps combat dehydration, which could exacerbate symptoms.
A waterproof bag: A handy place to keep all essentials within easy reach, reducing unnecessary movement which could worsen discomfort.
Ginger products: Known for centuries as a natural remedy against nausea - ginger candies or tea bags would make useful additions to your luggage.
Remember, everyone reacts differently under these conditions; some people experience no discomfort at all while others might feel quite unwell initially but then adapt after a few days at sea. So stay positive. By taking necessary precautions ahead of time, even those prone to cold temperatures during their Antarctic adventure will find themselves ready to face any challenge head-on.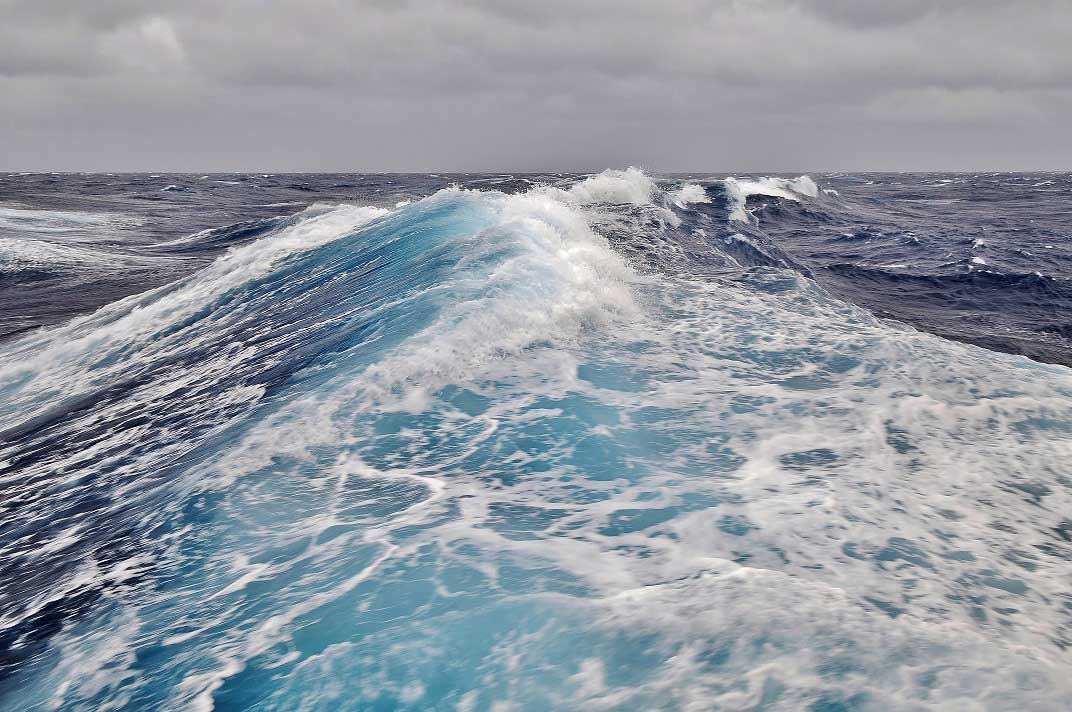 An Antarctic cruise, while teeming with once-in-a-lifetime adventures, also includes periods of downtime. These moments offer an opportunity to unwind and reflect on the experiences encountered so far.
In our modern era, entertainment often comes in electronic forms. E-readers or tablets can store a library's worth of books without weighing down your luggage, ideal if you're a bookworm but want to keep baggage weight under control.
If binge-watching movies or series is more up your alley, remember that internet connectivity may not always be reliable on an Antarctic expedition. Consider downloading content onto your device before setting sail.
To make this unique journey even more enriching, why not delve into Antarctica's history and ecology? Packing materials such as field guides about local flora and fauna could add depth to shore excursions by helping identify species spotted along the way.
A historical account detailing past expeditions might provide fascinating context while cruising through icy waters explored by pioneers over 100 years ago, a truly bridging past explorations with present-day adventure.
These aren't just fun, they're great social icebreakers. They help foster camaraderie among fellow passengers during those cold days inside the ship.
If sketching scenes from breathtaking landscapes brings joy or journaling helps process thoughts better, then don't forget necessary supplies. Capturing memories uniquely can be therapeutic; plus, they make wonderful keepsakes long after returning home from one's polar voyage.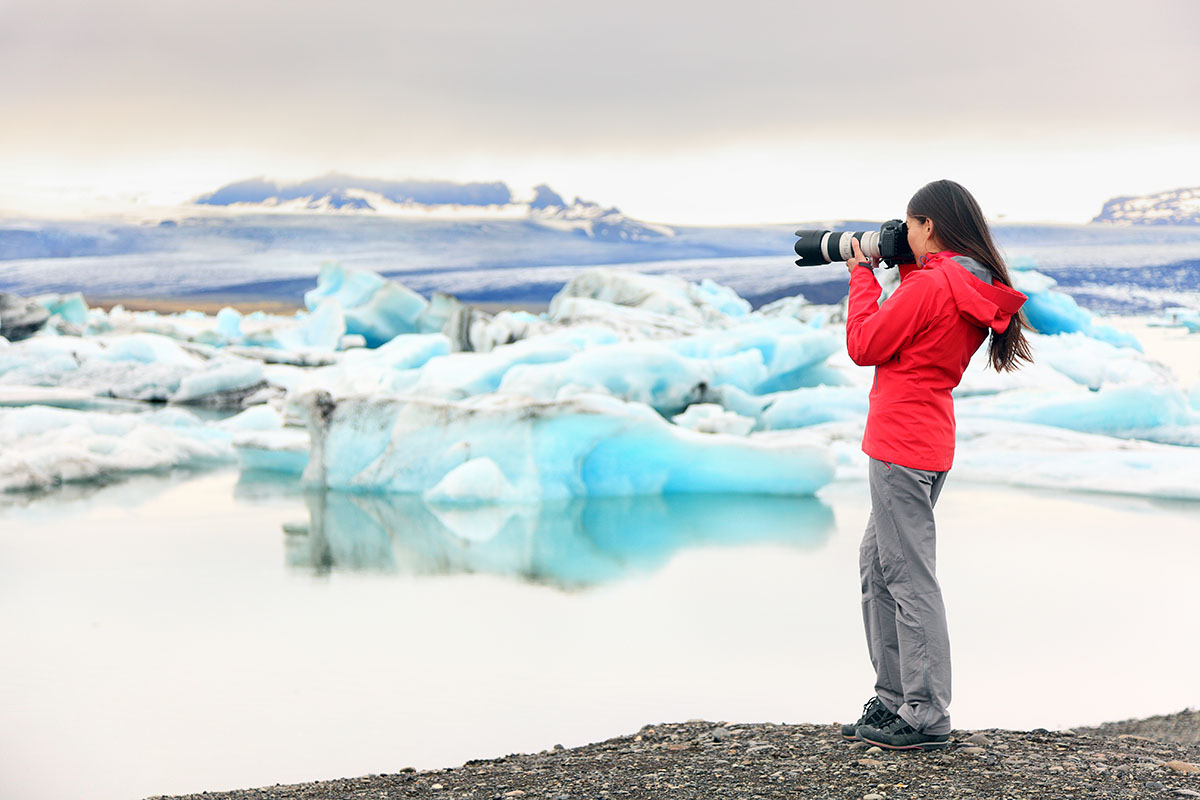 Important Note About Expedition Jackets and Insulated Boots
As you prepare for your Antarctic adventure, it's essential to remember that the coldest places on earth require special gear. While drafting your Antarctica packing list, consider whether or not expedition jackets and insulated boots are included in your travel package. Many Antarctic cruise companies provide these items onboard their ships, eliminating the need for travelers to bring them along.
If you're unsure about what is included in your Antarctica travel package, our experienced travel advisors at Voyagers Travel Company can assist you. They'll ensure all necessary information regarding available gear is communicated clearly before embarking on this once-in-a-lifetime journey towards the Antarctic Peninsula.
Avoiding Unnecessary Luggage
Packing light isn't just convenient; it also makes sense when traveling to one of the most remote locations globally. If an outer layer jacket and boots are provided by expedition companies as part of shore excursions during cold days in Antarctica, there's no reason to pack extra ones unless required due to unique size needs.
Sizing Matters!
Note that if you have a particularly large or small shoe size, bringing personal footwear might still be necessary despite offerings from onboard shops. Sturdy hiking boots can double up as snow pants for those adventurous treks amidst leopard seals and nesting albatross! Remember - staying warm means being comfortable throughout your trip while maximizing every exciting moment out there in the wild.
Your Personal Comfort Is Paramount
In addition to waterproof pants which will keep you dry during snowy expeditions on land or boat rides amongst icebergs – don't forget essentials like wool socks (for extra warmth), camera gear (to capture stunning wildlife moments) packed safely inside a waterproof backpack/bag.
Remember: although much is provided by expedition teams aboard an Antarctic cruise ship , comfort comes first! So always make sure whatever clothing or equipment taken along caters specifically towards individual preferences and needs during cold temperatures typical of such trips.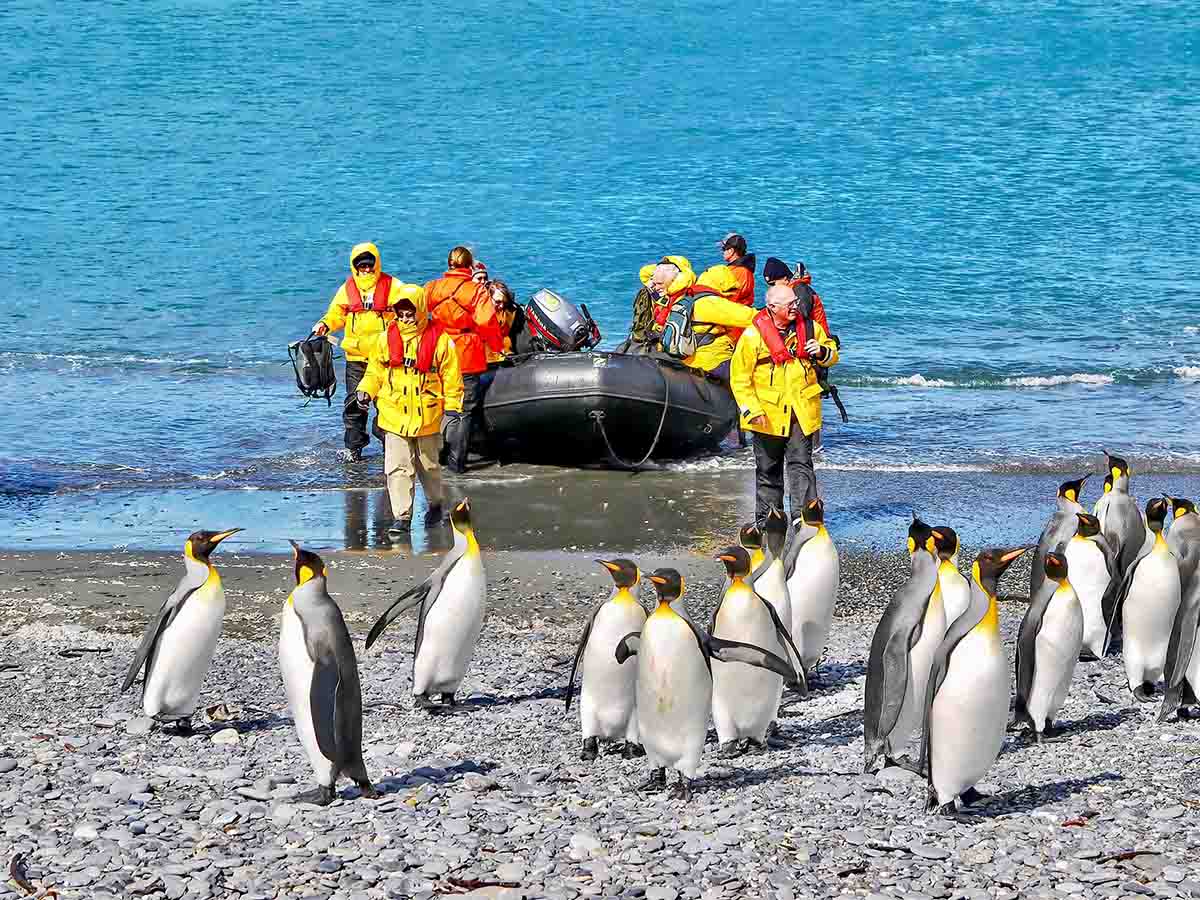 Renting Gear
When preparing for your Antarctic cruise, one crucial aspect to consider is the gear you'll need. Given that Antarctica isn't just one of the coldest places on Earth, but also a unique environment with its own sub-seasons and challenges, having appropriate clothing and equipment is essential.
Many avid travelers now opt for renting gear from their expedition companies instead of purchasing new items or hauling bulky luggage across continents. This convenient service offers an excellent solution, especially if you're unsure about what exactly to pack for your Antarctic adventure.
The process is simple: fill out an online form indicating what items you require – waterproof pants, snow pants, warm socks made of wool for those cold days – and upon arrival at your Antarctic expedition ship, find them waiting there for you. While it might not be cheap compared to buying second-hand or using existing clothes, it's certainly less expensive than investing in brand-new specialized gear that may only see use during this trip.
Avoid Overpacking With Rentals
Renting can help ensure a lighter travel experience by keeping your packing list minimalistic without compromising on necessary items like hiking boots and extra warmth layers needed in such cold temperatures. It even allows space in your bag for other essentials like camera gear (for capturing leopard seals or if your lucky a blue whale!) safely stowed away in a waterproof backpack or bag purchased from the onboard shop before shore excursions.
Suitability For Multi-Destination Trips
If visiting Antarctica forms part of a larger journey - say through South America as well - then renting becomes even more sensible! No need to lug around heavy winter wear while exploring warmer climates; simply rent when required!
In conclusion, whether it's avoiding over-packing or making multi-destination trips easier on yourself physically (and potentially financially), consider taking advantage of rental options offered by most Antarctica travel companies . Not only does this allow us all to stay warm amidst icy landscapes but also helps us tread lightly upon these fragile ecosystems we are privileged enough to explore.
Pack thermal layers, waterproof outerwear, muck boots, layered gloves, and a beanie. Don't forget sun protection items like sunglasses and sunscreen. Also, consider seasickness medication and personal entertainment for downtime.
Besides warm clothing and footwear, bring sun protection gear due to the reflective snow surfaces. Moisturizer is essential due to the windy conditions. Seasickness medication can also be beneficial.
You ll need thermal base layers made of wool or a wool blend, mid-layers of a poly blend or fleece, plus 100% waterproof outer layers including a jacket and pants.
The temperature during Antarctic summer (November-March) ranges from -2°C/28°F to 8°C/46°F, but wind chill can make it feel colder.

Antarctica's unforgiving climate demands meticulous preparation. The art of layering is your best defense against the cold, with a thermal base, mid-layer, and waterproof outer layers forming an essential trio.
Muck boots will keep you steady on icy terrain while layered gloves and a snug beanie protect hands and head from freezing conditions. Don't forget about neck protection - it's just as crucial in this frosty landscape.
Sun protection may seem counterintuitive for such a chilly destination, but reflective snow surfaces necessitate sunglasses, sunscreen, and SPF lip balm. Skin hydration is also key amidst Antarctica's dry winds.
Seasickness can creep up unexpectedly during your cruise, so come prepared with medication or other remedies to ensure smooth sailing across the Drake Passage. Downtime at sea calls for entertainment essentials to fill those quiet moments between awe-inspiring Antarctic encounters.
Your adventure awaits! Let Voyagers Travel Company guide you through every step of planning your unforgettable journey to the ends of the earth. Discover our tailor-made travel programs focusing not only on cruises in Antarctica but also on immersive experiences throughout South America, including Galapagos cruises , Ecuador tours , Peru tours , and exploration in the Amazon river basin.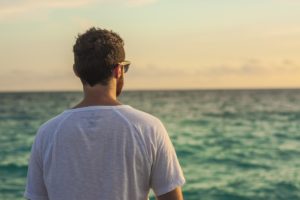 The 5 Best Things To See On An Antarctica Cruise
by Gary Bembridge · March 29, 2019
The 5 Best Things To See And Do On An Antarctica Cruise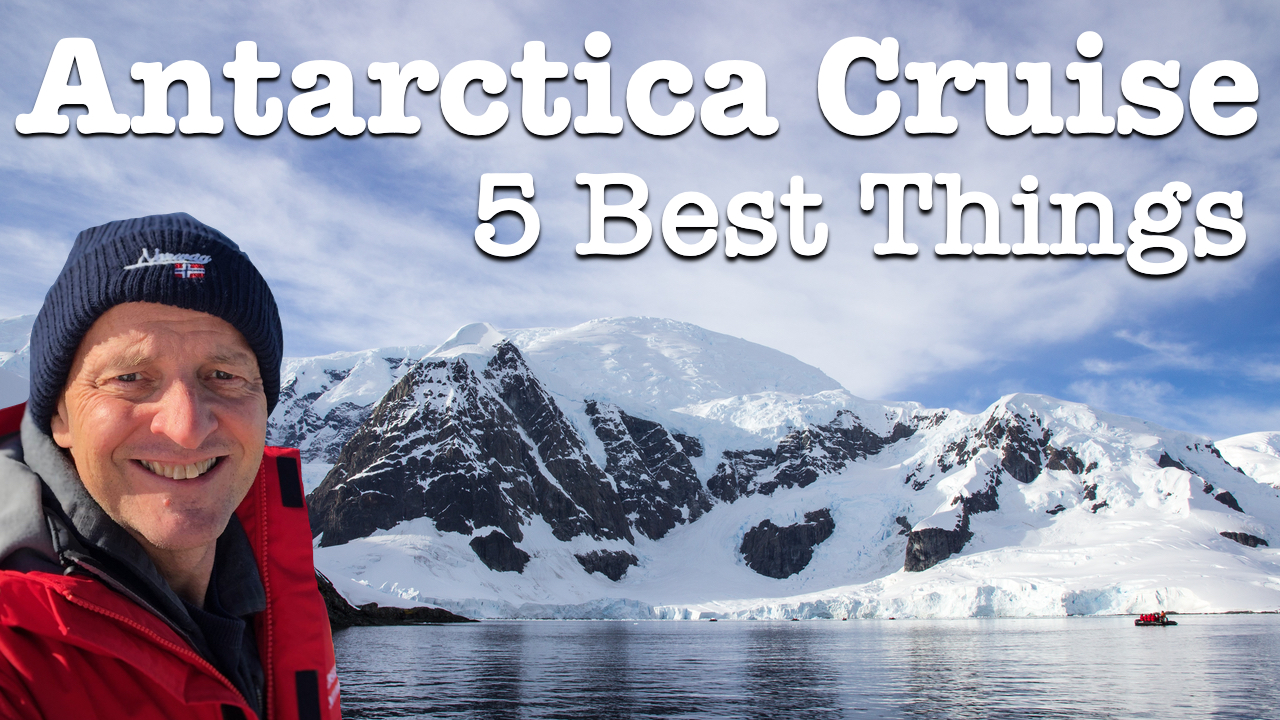 Visiting Antarctica is for many people a once-in-a-lifetime goal, ambition or dream. I'm about to share with you the five very best things about going on a cruise to Antarctica.
Watch my Antarctica 5 Best Things
Watch on YouTube, and subscribe to my channel: https://youtu.be/99HANPY2TSU
One of the best things about an Antarctica Cruise is the fact that it is so unique, it's so special and you are so privileged to do it. Only about 45,000 people go to Antarctica at the moment. Very few people get to go to Antarctica and experience this magical, remote and unusual place.
The best thing about it is you're going somewhere that's not overcrowded. It's still very special and it's unique. It's unpredictable. It's different and you feel when you're there that you're part of something absolutely magical, and you're doing something that's unique and special. That's one of the best things for me about Antarctic cruise.
It's not like going everywhere else where everyone's been.
Without a shadow of a doubt, one of the best things about Antarctica are the landscapes and the scenery.
Every day I thought I'd seen the best scenery that I was going to see in Antarctica, and we'd move somewhere else and it was an even bigger revelation. It was almost as if every day was building to something bigger and better.
It is absolutely magnificent. We went to incredibly diverse places. You're going to see huge soaring mountains, glaciers are everywhere you look. There are many glaciers, and they are huge and magnificent. It is absolutely magnificent.
No matter where you go it is just remarkable, and I don't know if the images will ever do justice to what you actually get to see.
One of the best things about Antarctica are the Penguins. There are so many penguins wherever you go, and I learned so much about penguins. We mostly saw Chinstrap and Gentoo, because the time of the year that I went.
There are no land-based predators in Antarctica, so the Penguins are comfortable with people being on land. Although the regulations say you should try and stay 5 meters (15 feet) away from penguins, they didn't get the memo and they will move right around you.
What I learnt about penguins is their Rookeries and where they live is very far and high up from the sea, and they have to walk huge distances and climb over quite rough terrain. They create highways which they use to go up and down. If you get in their way on the highway, or you block the highway, they are not happy at all. One of the big things we were told is avoid the highways and penguins have right-of-way.
When they swim it is quite remarkable. They can move very fast and Gentoo can swim up to 30 miles an hour. Sometimes we were cruising along on the ship and they were swimming alongside the ship, with his kind of ducking and diving that they do, and they were keeping up with the ship at all times.
They are gorgeously cute creatures. Penguins are everywhere and we just huge amounts of penguins, and they are absolutely phenomenal.
Whales and Seals
The third best thing about Antarctica is the other wildlife. You see phenomenal amounts of wildlife, particularly whales. I went towards the end of the season, which is the end of February and early March, which is a really good time to see whales.
We saw humpbacks up really close. In the zodiacs, humpbacks were swimming around us and diving down getting food. When we were cruising through Gerlache Channel, we saw a huge part of Orcas, also known as killer whales. Pretty much everywhere we went once were in Antarctica, whales were somewhere around, and we could see them everywhere.
The other thing that I absolutely loved seeing was seals, and we saw a wide range of seals. Some of which were floating on the various bits of floating ice, others were on land. We saw the leopard seals, they're very deadly and are big predators of penguins and they're also very popular food for the Orcas. We also saw Weddell seals, crabeater seals which don't eat crabs and we also saw Antarctica Fur Seals. Seeing these big amazing creatures is quite remarkable.
If you're into birds, you also see a wide range of birds both on crossing on Drake Passage but also once you get to Antarctica.
Expedition Range
The thing that for me was quite a surprise, was the diversity and range of different expedition experiences on an Antarctic cruise. We had three buckets of things that we did.
Cruise sail bys
The first was basically sail by on the ship. We stayed on the ship and cruised by things like the massive A57A Iceberg, which is 11 nautical miles long and five nautical miles wide. It's 30 meters above the sea and 300 meters below it. We also cruised through one of the most scenic parts of Antarctica, the Lermaire channel which is famous for its narrow channel that is blocked for large parts of the year with sea ice. Absolutely beautiful place to sail through. There's loads of leopard seals and other breeds of seals on the various ice floes through that channel.
Zodiac cruising
The second set of expedition experiences are on the zodiacs. The small zodiacs have eight to ten people and one guide, and we headed out on various excursions staying on the zodiacs. Sometimes it might be cruising through a beautiful Bay, getting up close to the glaciers, or perhaps cruising past some of the different research stations that are down in Antarctica, and of course zodiac cruising around looking for whales, particularly humpback whales which would come really close to the zodiacs and dive all around us. Another great example of a zodiac excursion was in Pleneau Island. This is an area where the currents and the winds drive and push many large icebergs and you almost have an iceberg graveyard, or a certainly an area where there's all these beautiful and unusual ice sculptures.
Sometimes there was be the odd surprise. For example, once they sent out a zodiac which had hot chocolate, champagne and cookies.
Zodiac landings
The third bucket then were zodiac landings. You head off from the ship on the zodiacs and step on land.
There were three main types of zodiac landings that we did. The first of those were ones that got you close up to intermingle with wildlife. There might be penguins, there might be seals and the wildlife were right around as you went on the various walks. The second type were hikes, and some of these were pretty strenuous. We'd hike up big ice-covered hills. They look like they're covered in snow, but they are actually slippery ice. We'd hike up mountains to get incredible views or sometimes at the top of these hills would be rookeries with penguins, sometimes even with little fluffy baby chicks. Another great example of a hike was on Deception Island at Telefon Bay where we hiked right up to the crater of a volcano which had really destroyed big parts of the island.
The other type of zodiac landing, which I really enjoyed as well, were ones where we either went and visited a research station, so for example we went to the Vernadsky Station which was a Ukrainian station since 1996 and before that it was a UK station which they sold to the Ukrainians. The people there spend a whole year working there. Or we'd go and visit an old historic research station. For example, there was Wordie house, which was quite near, which was an old research station and now is a museum. The other type of excursion, which was really fascinating, were historic ones and this was mostly at Whaler's Bay on Deception Island where the whaling ships would come in and on land there were processing facilities for the whaling industry. It was deserted in the 30s when the prices collapsed of whale oil and now there are these slightly surreal remnants left behind.
Final thought
The experience of an Antarctica Cruise is phenomenal. It beat every expectation I had. Nothing that I'd read or seen prepared me for the magnificence of Antarctica. Those are the best things and there are a few worst things. However, the worst things are never ever going to get in the way of making an amazing experience.
Follow Tips For Travellers:
Follow Tips For Travellers on:  YouTube ,  Instagram ,  Facebook ,  Twitter  and  Pinterest .
Sign up for the monthly newsletter . includes a free eBook to download every month.
Never miss a post by signing up below and every new post will be sent direct to you.
Subscribe to Blog via Email
Enter your email address to subscribe to this blog and receive notifications of new posts by email.
Email Address
Share this:
Click to share on Twitter (Opens in new window)
Click to share on Facebook (Opens in new window)
Click to share on Pinterest (Opens in new window)
Click to share on LinkedIn (Opens in new window)
Gary Bembridge
I grew up in Zimbabwe, but I have been based in London since 1987. My travel life spans more than three decades and that includes more than 95 cruises. In 2005, I launched Tips for Travellers to make it easy and fun for people to discover, plan and enjoy incredible cruise vacations. And the rest, as they say, is history. I have the largest cruise vlogger channel currently on YouTube, with more than 3 million video views per month.
You may also like...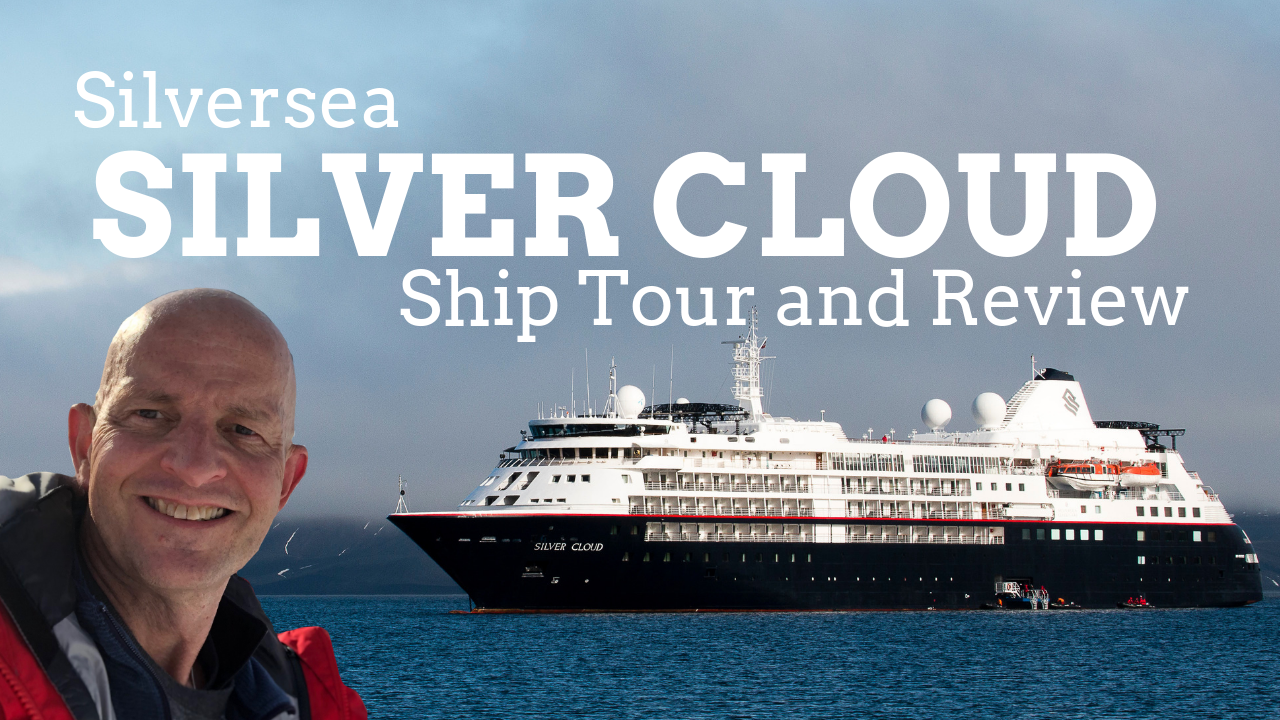 Silversea Silver Cloud Expedition Cruise Ship. My Review And Video Tour
March 22, 2019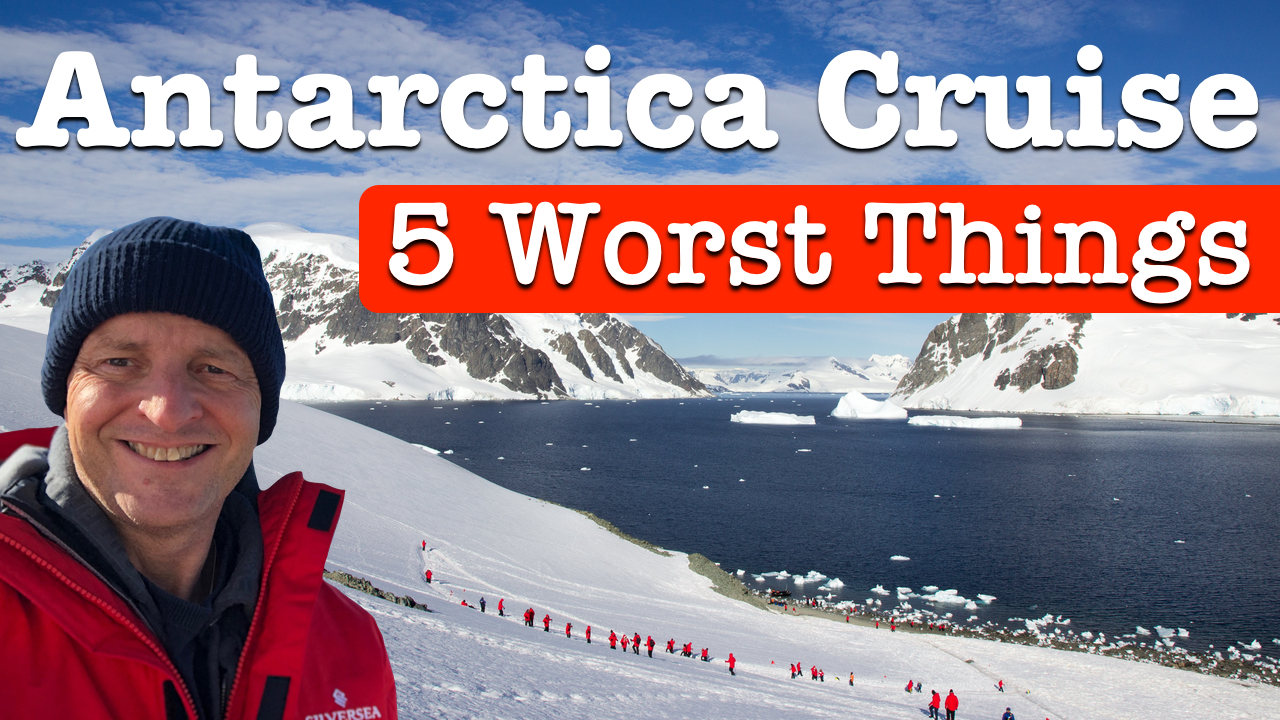 Worst Things About Going To Antarctica
April 11, 2019
Silversea Expedition Cruises Tips: Watch-Outs And Need-to-Knows
May 3, 2019
Leave a Reply Cancel reply
Next story Cruise Calories Don't Count! Exclusive T-shirt!
Previous story Silversea Silver Cloud Expedition Cruise Ship. My Review And Video Tour
Search Tips For Travellers
Most popular articles:.
MOST POPULAR PAGES
Posts by Date
Posts by Location
Wine Travel Posts
USA Travel Posts
Upcoming Posts & Trips
Sign-up for our Newsletter
Meet Stephanie & Adam
Our Mission
Our Travel Bucket List
Travel Gear for Your Trip
Travel Insurance Guide
Media & Site Activity
Interactive Workshops
10 Tips on How to Plan an Antarctica Cruise
Whether you are a casual vacationer, an adventure seeker, or a bucket list explorer, there's a good chance Antarctica has piqued your interest. You might want to set foot on all seven continents, spend a week immersed in penguin colonies, or visit one of the most remote spots on the planet. To plan an Antarctica cruise is to plan a dream trip, and for those who make the journey it will likely be one of the most challenging, expensive journeys you undertake. It will also be one of the most memorable, most interesting, and most worthwhile vacations you will ever experience.
Adam and I placed Antarctica at the top of our bucket list years ago, when we first started our Road Unraveled journey, and although we often talked about how incredible it would be to see the continent we agreed it would be years—decades, maybe—before the dream would become a reality. There were too many obstacles involved with that kind of trip: in addition to requiring some serious vacation time, cruises can cost tens of thousands of dollars per person, which is money we just couldn't commit to any destination. In July 2016 we found an incredible deal that we couldn't pass up, and 18 months later our talk of maybe someday visiting Antarctica was replaced with reminiscing about "that time we went to Antarctica."
If you're hoping to replace your "maybe someday" with "remember when," this guide is for you! From planning to budgeting to preparing for your time on the ship, this guide provides ten tips on how to plan an Antarctica cruise will help you get ready for the vacation of a lifetime.
Tip #1: Know What Kind of Antarctica Cruise Experience You Want
What kind of experience do you want? Are you a luxury traveler who won't be satisfied unless you have a large, updated suite or a balcony? Are you willing to compromise space or privacy and share a cabin with an assigned roommate or two to save money? If you want a high-end experience, there will likely be an expensive price tag associated with it. If you are OK bunking with a roommate (or two—or three) you can sometimes find great deals that make Antarctica much more affordable.
Do you want to kayak, camp, or ski? Those activities are not offered by every company, and they are not available at all times during the season. If any specific activity is critical to how you want to experience the continent, you may be limited to just a month or two during Antarctica's tourist season.
Where do you want to go? While it's not possible to know exactly what your itinerary will include because of changing ice conditions and weather, you will have a few options. Shorter cruises (10-12 days) will visit the tip of the Antarctic peninsula and surrounding islands, and longer cruises may cross the Antarctic circle. If location is of importance to you, it's a good idea to know some general places that you would like to see. As you research tour operators you'll find this information is very important, as not all cruises visit the same locations.
What do you want to see? If you want to see penguins nesting or watch baby penguins taking their first steps, you'll need to carefully time your trip to coincide with when those events occur; that is true for whale watching, seal spotting, and seeking out other animals native to the continent.
Taking the time to be honest about the trip you want to have is the most important way to begin to plan an Antarctica cruise. If you find the experience and activities don't matter to you, you'll have more options than if you are selective. However, if a balcony suite and days of kayaking through the ice are an important part of your Antarctica dream, save your money until you find a cruise that accommodates your wish list. Write down the items that are most important to you so you'll have those details available when you're ready to book your trip.
Tip #2: Research: Your #1 Tool to Plan an Antarctica Cruise
When it comes to how you plan an Antarctica cruise, research is just as important as it would be for any other domestic or international vacation. Instead of focusing on hotels, restaurants, and tours, your focus should be on tour operators and travel agents.
► Research Tour Operators
The size of the ship . Antarctica cruise operators are part of the International Association of Antarctica Tour Operators (IAATO), and they must comply with IAATO's guidelines. No more than 100 people can set foot on the continent at any time, so if your ship has more than 100 people your time on land may be limited as guests take turns. If a ship has more than 500 passengers, it is deemed a cruise-only voyage and will not be authorized to land at all—a major issue if landing is part of your plan.
Amenities on board. Some voyages will offer spa experiences, a gym, and happy or social hours. Most voyages will offer lectures and presentations by qualified researchers and academics who can help you make sense of what you are seeing. Knowing what amenities are available from each tour operator will help you to ensure you will get the experience you want.
► Research travel agents
We don't typically book trips through travel agents, but we made an exception when we decided to plan an Antarctica cruise. We identified a few companies that specialize in adventure travel staffed by people who have taken cruises to Antarctica. When it came time to book, and as we went through the planning process, the travel agents we worked with were invaluable as they gave us ideas, tips, and things to consider that helped us make the most of our budget and our experience. Although you can book directly with a tour operator, conduct some research on travel agents and talk with one or two of them. They may be able to connect you to better deals than you will find on your own.
Tip #3: Set a Realistic Budget
A typical Antarctica cruise will often cost between $5,000 USD (often for a quad-a room shared with three other people) and $20,000 USD (for a high-end suite with a balcony). That fee will include your room, all meals, and zodiac cruising and landings, and it may also include airport transportation and a hotel room the night before your departure. You'll also need to budget for a few other expenses:
Additional hotel nights if you arrive early or stay longer in Ushuaia
Meals in Ushuaia
Optional activities (camping, kayaking, and skiing are not usually included in the cruise price)
Tips for the ship's crew (plan on 15 USD per day; your tips will be split among the housekeeping, restaurant, and other customer-facing staff, and they work very hard!)
► Sign up for travel agency newsletters
The reason we went to Antarctica is because I happened to spot an incredible deal when scanning one of the newsletters I received in my inbox: a suite for the price of a quad! I called to confirm the deal wasn't a typo, and when I found out it was a real price I put down a deposit right away. Deals like that are few and far between, but you'll miss them all if you don't sign up for newsletters. Cruises are regularly marked down by 20-40% depending on the time of year, and although cruise operators might not offer the same deals travel agencies will advertise them.
► Look at off-peak dates
December, January, and February are the most popular months to visit Antarctica, and cruises are most expensive during those times. Look at November and March, the shoulder season, when wildlife spotting might be a little harder (although still very possible) and the temperatures will be a bit colder. You'll be treated to a few things other visitors won't see, including stunning ice formations and even sunrises and sunsets (which are nonexistent close to December's solstice!).
► A note about booking a last-minute trip
One common idea that comes up when trying to save money is flying to Ushuaia and booking a cruise at the last minute. While this can be a great option for backpackers and nomads who might have time to spend waiting for a good deal, if you are traveling for a vacation we do not recommend waiting until you arrive in Ushuaia to book your cruise. The last-minute deals we saw were the same price we paid 18 months in advance, and because the ship will be mostly booked when you arrive you will have far fewer options regarding optional activities, the location of your cabin, or even if you can share a room with a traveling companion. There's also the possibility that you won't find a deal at all, which would mean returning home without an Antarctica experience. Since you may not save any money by waiting and the risk of not getting on a cruise is high, book your cruise in advance.
Tip #4: Book Your Cruise—and Activities—ASAP
We booked our cruise 18 months in advance, which secured our spot, but we didn't have to pay the full amount right away. We had the option to pay a deposit, and we then had about a year before we had to pay the balance. Although we recommend committing to a cruise only when you have the financial means to do so, some people may find that paying the deposit and having a year to save the rest of the money is a good strategy. However, be aware that if you put down a deposit and are unable to save the rest of the money, your deposit will not be refundable. If you know you have a financial means for a cruise, be sure to lock in a great price with a deposit before any related discounts expire and the price goes up!
Tip #5: Don't Skimp on Travel Insurance
When you plan an Antarctica cruise you will be required to purchase travel insurance. Antarctica is as remote as it gets; if you get sick or injured and need medical attention, you may require a medical evacuation that can cost hundreds of thousands of dollars. In addition, travel insurance can cover a whole host of other issues that might impact your travel such as lost luggage or flight issues—in fact, it was on the way back from Antarctica that we encountered an airline strike that left us stranded in Ushuaia for days, and our insurance company covered all of our expenses.
It's a good idea to purchase a policy from a highly-rated, reputable company with experience insuring adventure travelers. We selected a policy from World Nomads, which offered us a comprehensive policy at a reasonable rate that exceeded our cruise operator's requirements. Besides, the peace of mind that came from knowing my medical expenses were covered if anything happened during my Polar Plunge into the Southern Ocean made that jump a lot easier!
More Information: WorldNomads.com
Tip #6: Prepare for Seasickness
If you know seasickness is a challenge for you you'll undoubtedly pack the remedies that work best for you, but if you're not sure how the rough seas might affect you it's best to prepare anyway. Talk with your doctor before your trip and get a prescription if you can; prescription-strength seasickness medication is not widely available in Ushuaia for tourists. Alternatively, pick up some Dramamine or ginger before your trip and take them before the seas start to get bumpy. Many cruise physicians will have seasickness medication available as a last resort, but if you don't have medicine of your own don't wait until you start to feel sick before requesting it—once you feel sick, medicine might not make you feel well again until you reach calmer seas. We also used seasickness bands —cloth wristbands with plastic knobs that push onto a pressure point—and found them to work well for us, and they may be a nice option to consider in addition to or in place of medication. On the way back to Ushuaia I wore the wristbands and avoided medication altogether, and I didn't have any issues despite some pretty high waves.
Tip #7: Arrive Early
When you plan an Antarctica cruise it's important to know a little bit about Ushuaia before you go. Ushuaia is the southernmost city in the world, and it is located on an island which limits your options for reaching it. There are limited flights each day, and although it is possible to arrive after a 36-hour bus ride from Buenos Aires , you won't have time to make the journey by road if you miss a flight or get delayed. Although we didn't have trouble getting to Ushuaia, our trip home was heavily delayed by a countrywide labor strike that cancelled all flights in Argentina. It was a major inconvenience, sure, but we were grateful to face it on the way back home instead of on the way to our cruise—which is the scenario some incoming guests faced. Don't take chances with your flights: arrive early!
Tip #8: Physically and Mentally Prepare Yourself for the Trip
When you plan an Antarctica cruise, it may require you to prepare a bit differently than usual. When visiting such a remote region you'll encounter a few different challenges that might be new for you.
To plan an Antarctica cruise requires a bit of mental preparation, too. With no cell service and limited access to slow, expensive Wi-Fi on the ship, you'll need to prepare yourself to completely disconnect for a week or longer depending on the length of your cruise. That may sound easy or even desirable, but plenty of people on our ship struggled when they couldn't post pictures to Facebook and Instagram—or even let friends and family know they were OK. Take some time to think about the impact disconnecting might have on you before you go! It can feel very isolating at first, but we were happy to find after a couple of days we barely missed social media and were very much living in the moment.
Tip #9: Send Your Trip Information to a Trusted Friend or Loved One
Prepare for your trip to Antarctica by sending your full itinerary to a trusted friend or loved one before you go. Most ships will provide you with an emergency number or email address, and it's a good idea to share it along with your flight details, hotel information, and other itinerary components with anyone who might need to get ahold of you while you are away.
You may also want to confirm when your contact should expect to hear from you for the last time before you go offline when the cruise departs and the earliest—and latest—dates they should expect to hear from you upon your return. I sent a text to my family from the deck of our ship as it undocked and started out to sea to let them know I was officially offline, and I let them know they would hear from me no earlier than 8 AM on our return date and no later than 12 PM the following day due to our flight itinerary. That way they had expectations about when they would know we were back on dry land—and when they would get their first penguin photos!
Tip #10: Don't Panic if You Forget Something
The gift shop will also sell souvenirs; we waited until our ship was officially in Antarctic waters before buying everything from posters to hats to t-shirts so we could tell people our souvenirs came from Antarctica!
What About Packing?
If you're wondering what you should pack for your Antarctica cruise, we have another full post to help you decide exactly what to bring on your Antarctica vacation!
Get Ready for the Trip of a Lifetime
When you plan an Antarctica cruise, it may be one of the most complicated vacations you undertake, but it will be one of the best. For most people who set foot on the continent, Antarctica is a once-in-a-lifetime experience, and it's worth the time, effort, and money it takes to make your dream a reality.
If you're planning a trip to Antarctica, don't miss our posts about what you might find on your Antarctica itinerary and the specific cruise experience we had on our trip. You might also be interested in our guide to Ushuaia, Argentina and the story of our escape from the end of the world. Get ready for the trip of a lifetime—and let us know what you think of your own Antarctic adventure!
Related Posts
If you are planning a trip to Antarctica, don't miss these articles to help you make the most of your experience!
What to Put on Your Antarctica Packing List
Antarctica: A One Week Expedition Itinerary
Antarctica: Zodiacs, Camping, Polar Plunge, & More
* From time to time, our travels are directly impacted by a service or company. In this case, we booked a cruise to Antarctica. We selected this trip independently and based on our own research and travel needs. We were not offered and did not receive compensation of any kind from the cruise company, or any other party in exchange for our review.
Share This!
8 Things to Know for Your Antarctica Cruise Packing List
Classic Antarctica
Polar Circle
Antarctica Express
Antarctica & South Georgia
Patagonia & Chilean Fjords
Falklands (Malvinas) & South Georgia
Falklands, South Georgia & Antarctica
The Falklands
South Georgia
Magellan Explorer
Download Your Brochure
Our Flights to Antarctica
Promotions & Adventure Activities
Antarctica21 Travel App
Essential Travel Tips
Travel Requirements
The A21 Journal
A21 In the News
When packing for travel to the most remote place on earth, there are several considerations to keep in mind.
Wednesday, August 30, 2017
Expeditions
Antarctica Cruise Packing List
You've booked your dream expedition to Antarctica, and now the planning begins! When packing for travel to the most remote place on earth, there are several considerations to keep in mind. Here is a list of 8 crucial things to consider for your Antarctica cruise packing list when preparing for your Antarctic adventure.
1. Keep Weight Restrictions In Mind
If traveling on a fly-cruise voyage, the flight to and from Chile has a strict limit on luggage weight, and it's essential to keep this in mind when packing for your expedition. The checked baggage allowance on Chilean domestic, commercial flights, like the one between Santiago to Punta Arenas, is 23 kg (50 lb).
However, Antarctica flights are limited to only 20 kg (44 lb), including cabin luggage. It's also important to note that excess baggage allowance cannot be purchased on the Antarctic flight because there are weight restriction requirements to operate the flight rather than a commercial consideration.
For this reason, you should make sure your luggage during the Antarctic portion of your voyage fits within the weight allowance. If you have additional luggage, it can be stored in Punta Arenas at no extra cost until your return from Antarctica.
Remember that you can leave your waterproof boots at home! We provide all our travelers with a pair of sized knee-high thermal rubber boots before arriving in Antarctica for use during your voyage.
2. Take Enough Medication
Since you will be on an isolated continent, we urge you to bring a generous supply to last well past the end of your voyage if you take prescription medication. Having extra medicine at hand will ensure you are well covered if your trip requires an extension for any reason. Unfortunately, we cannot guarantee the availability of your medication in the onboard clinic.
3. Pack Layered Clothing
The average temperature in the Antarctic Peninsula area during the austral summer is about 0°C (32°F). With an unexpected storm, the temperature can drop quickly. Conversely, on clear days it can also become quite warm in the sun.
As a way to adapt to these variations, we recommend wearing several layers of clothing, including a thermal base layer, one or two mid-layers with wicking properties, and a waterproof and windproof top or outer layer, which includes your pants, jacket, hat, and gloves.
4. Don't Forget Eyewear and Sunscreen
The sun shines brightly in Antarctica and can be pretty intense on even not-so-clear days. Specifically, the UV radiation reflects against the snow, ice, and water all around. So you'll want to invest in polarized sunglasses that have high UV protection. You'll also want to bring a good-quality sunblock for your face (rated SPF 30 or higher) and lip balm with an SPF rating as well.
5. Take a Camera, Batteries, and SD Cards
Whether you're an avid photographer with sophisticated equipment or an amateur with a point-and-shoot camera, taking a bad photo in Antarctica is nearly impossible. Be sure to pack your favorite camera, along with charging equipment (charger or batteries) and extra memory cards or rolls of film if you prefer. And remember, because Antarctica's cold temperatures can reduce their life span.
There is the temptation to take photos everywhere you look, and these souvenirs will last you a lifetime. Still, we also encourage our guests to put their cameras down occasionally and take time to soak up the experience. Read more about photography tips in Antarctica here .
6. Shop for Your Trip
If you need a little help shopping for your voyage, Antarctica21 has an online gear shop with recommended items vetted for quality and efficacy in the polar regions. We only recommend what we use ourselves to our guests, so you can trust you're getting the best.
You can purchase gear packages that include all the essentials you'll need, like waterproof pants, insulated gloves, socks, and the Antarctica21 signature waterproof expedition jacket. You can also shop for items individually. And the best part – you can have these items shipped, free of charge, to the hotel in Chile, so you don't have to pack them with you from home.
7. Check Out Antarctica21's Signature Waterproof Expedition Jacket
A purchase that will keep you dry and comfortable during your voyage, and a jacket you'll be able to wear with pride. Not to mention a great conversation starter – when people ask you about it, you can tell them all about your adventure to the 7th continent! Purchase it in our gear shop .
8. Buy Travel and Medical Insurance
Travel and medical insurance are a must-have for just-in-case scenarios. For any trip, especially remote areas, Antarctica21 requires participants to be adequately covered by a travel insurance policy that covers aero-medical evacuation from Antarctica in case of a medical emergency during their trip, including emergencies related to pre-existing health conditions. We highly recommend that all travelers purchase a travel insurance policy that includes trip interruption and cancellation coverage for additional peace of mind.
Need more help with your Antarctica cruise packing list? Check out our Essential Travel Tips , including planning information, our suggested packing list, suggested reading, and Antarctica21 Travel Guides.
Share this on social media!
Related posts.
Expeditions , News
Introducing The Antarctica21 App
Enhance your Antarctic experience with our new travel companion app
A21 History
Building A Sustainable Future For Antarctica21
A story Written by Claudio Bobadilla, Fleet Director at Antarctica21
What Makes Antarctica Special?
Kirsty Dick, Head of Expedition Staff & Delivery, talks about three unique things in Antarctica based on her experience on the continent since 2018.
Download the Ultimate Guide
This essential guide includes:
Insider information on flights to Antarctica
The pros and cons of sailing and flying to Antarctica
Weather information and detailed flight statistics
Expert tips to consider before booking
Doing research for your trip? You can't miss this guide!
Ready to Start Planning?
Antarctica is like no other place on Earth and we invite you to explore it with us. Complete this short form to receive a customized quote from our team and start planning your Antarctic air-cruise today!
Want to be the first to know about new departures and exclusive promotions?
We're here to help plan your trip of a lifetime and customize your journey.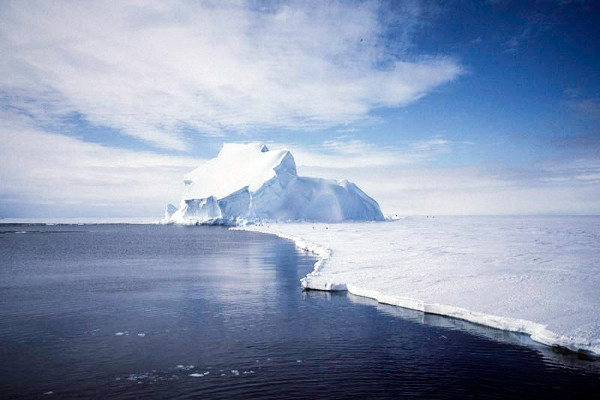 Top 10 tips for Visiting Antarctica: The Cruise Of A Lifetime
December 2nd, 2017 / Burnham Arlidge
To help you get the most out of your unforgettable cruise, we have listed our top 10 tips for visiting Antarctica.
Antarctica is a continent few people can say they've experienced. Isolated in the Southern Ocean, and covered in ice that averages 1.9km in thickness, a trip to Antarctica is an adventure like no other.
It also involves significant planning and research, after all you want to make sure you get the most out of your once in a lifetime trip.
Top 10 tips for visiting Antarctica
1. getting the right clothing.
Packing for a holiday can be hard enough as it is.
But packing for Antarctica is something else entirely. With unpredictable weather and temperatures ranging from freezing to -15 degrees Celsius, it can be easy to get carried away.
So, what's the secret to packing for one of the most isolated and coldest places on the planet?
Start by following the packing list  provided by us here ; this will give you a detailed overview of what to bring. Often, it's a lot less than you think!
There are luggage limits with tour operators, so it's more about packing smart than packing more.
The key to staying warm and comfortable in Antarctica is layering.
Packing light , comfortable, moisture-wicking clothing that you can take on and off as required is essential to managing your temperature.
Your  clothing  will be made up of several base layers, shirts and trousers (lightweight and breathable), a second layer of insulating fleece and a third and final layer consisting of a warm, waterproof and windproof jacket.
2. Pack sea sickness medication
If you're crossing Drakes Passage, chances are it's not going to be smooth sailing. It takes approximately two days to pass through in either direction, and the swell can be up to 15 metres.
Drake's Passage is a bumpy ride, even for the more seasoned passenger, and with limited medical assistance onboard , it's best to be well prepared.
The most effective medicine for sea sickness is the transdermal scopolamine patch, which lasts for three days and is placed just behind the ear. It helps reduce nausea and vomiting significantly.
Over the counter tablets such as Dramamine or Phenergan are also quite useful, but can cause drowsiness and have adverse side effects.
It's recommended to consult your doctor before taking any medication . Alternative remedies can also be helpful such as electronic wristbands and ginger.
For more information  please see our detailed page here.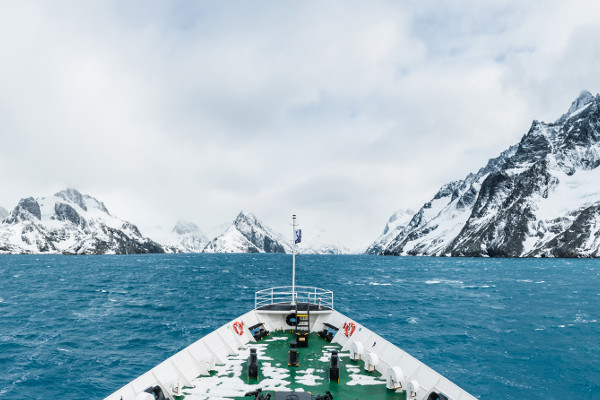 3. Bring extra batteries, memory cards, and dry bags
Antarctica is a photographer's dream. Picturesque icebergs, an abundance of wildlife and unique landscapes are waiting to be photographed around every corner.
But it can also be a nightmare if you aren't adequately prepared. Camera batteries run down much quicker due to the extreme cold.
It's always best to keep fully charged spares in your day pack , as once you are dropped on land by the zodiac, getting back to the ship for batteries is nearly impossible.
Memory cards also fill up quicker than usual due to the number of fantastic shots there are to be captured.
Make sure you bring multiple memory cards (the more storage you have the better) and remember to continuously back up your photos.
Dry bags  are also essential and can be one of the most important accessories that you can carry.
As you'll be travelling on zodiacs back and forth each day, in addition to making wet landings, it's highly possible and not uncommon to experience water splashing into the boat and on you.
Make sure you keep your camera and memories safe with a dry bag!
For more information, please read our detailed page on Antarctica photography .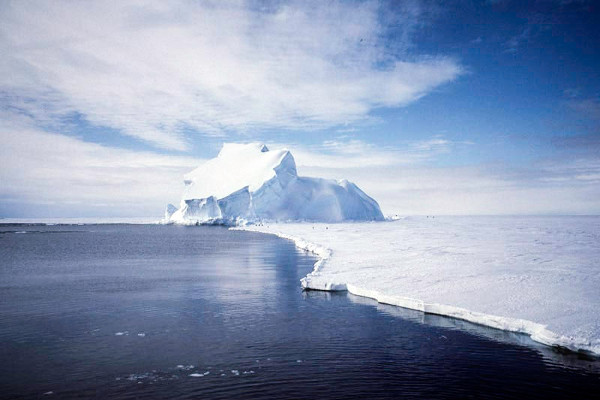 Get a Cruise Quote!
Antarctica Guide do not sell tours, we simply provide impartial advice . If you would like an exact quote with our recommended specialist click Get a Quote.
4. Book your Antarctica adventure early
Visiting Antarctica as a tourist is only possible for roughly five months of the year, from late October through early March.
Due to the limited visiting months, the range of itineraries and high demand, many Antarctica cruises sell out very quickly .
Booking ahead is highly recommended, to ensure you secure a spot on your ideal cruise. Many people book 1-2 years in advance, and if you're lucky enough to be organised, you can often find early booking discounts.
As the cost of a cruise can run into the tens of thousands per person, booking early can save you a lot!
If you would like our personal specialist recommendation then please use this form .
5. Explore Ushuaia before or after your cruise
Ushuaia is the gateway to Antarctica and often hailed as the 'End of the World' due to its southern location.
Approximately 90% of Antarctica cruises leave from the port of Ushuaia , and during the summer months, this picturesque Argentinian city turns into a bustling tourist mecca.
Make sure you take full advantage of the beautiful scenery and array of activities that Ushuaia offers, by spending a few extra nights before or after your cruise.
It's a long way to travel, so make sure you get the most out of your trip. Spend a day exploring the southernmost national park on the planet: Tierra Del Fuego National Park, enjoy the amazing scenery at the top of Martial Glacier or take a dip in the beautiful green waters of Esmeralda Lagoon.
There's plenty to see and do, plus who doesn't like an extended holiday!
For more information, please see our page on the best things to do in Ushuaia .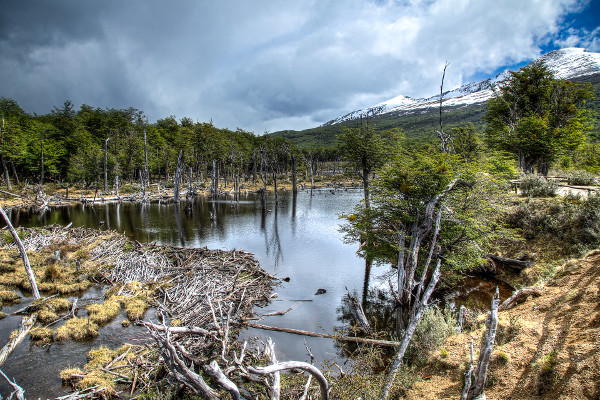 6. Plan an itinerary that suits you
Trying to choose an Antarctica cruise can be overwhelming. There are over 70 cruise itineraries and hundreds of different tour operators to look through.
Not to mention the time of year you choose, the ship and your budget, which can all affect your experience and what you can see and do.
We recommend you conduct thorough research and know what type of Antarctica experience you are want.
As an example, if you prefer to spend more time on land, a smaller cruise ship with less than 200 passengers will allow you to dock more frequently as opposed to a larger ship that has restrictions.
Choosing your itinerary can be tough as there are so many different factors to consider.
Luckily we have put together a detailed guide to help you pick apart each aspect and ensure you set sail on the journey of a lifetime. Please read our Antarctica itineraries page .
7. Don't forget travel insurance
No matter how careful, prepared or well researched you are, when it comes to Antarctica travel, you should always expect the unexpected.
That's why a comprehensive travel insurance policy is an absolutely must. You won't be able to board your cruise without it!
Due to Antarctica's remote location, and limited medical resources, all tour operator companies require a travel insurance policy that will cover emergency evacuation by air, repatriation and medical fees up to at least US$200,000.
Evacuation alone will set you back a minimum of US$100,000 , so the higher the cover amount, the better off you'll be.
Your Antarctica cruise is a significant investment, and while we wish every cruise departed on time, every time, unfortunately, the notorious weather just doesn't permit this.
Therefore, it's essential your travel insurance policy covers unfortunate circumstances such as long delays, trip interruptions or even trip cancellation!
We also recommend reading the fine print to make sure you're covered for all the activities you wish to do. Be informed, some Antarctica travel insurance policies stop covering you as soon as you leave the ship!
Make sure you review your travel insurance options thoroughly before deciding, you don't want to be caught off-guard.
Please read our detailed page on Antarctic travel insurance .
8.    Take part in the optional activities
You'd have to be incredibly lucky to visit Antarctica twice in a lifetime, so make sure you visit this stunning part of the world with no regrets.
We encourage you to take part in as many optional activities as your heart desires!
Whether you're an adventure seeker, animal enthusiast or  keen photographer , you'll be spoilt for choice.
Take a cruise amongst the icebergs on a private Zodiac craft, explore the bizarre but beautiful landscape by foot on a snowshoeing expedition, go  camping  or  swimming , or get up close to the  wildlife  by  sea kayak .
If you want a truly mesmerising experience, spend a night camping beneath the shadows of the giant glaciers!
Whatever activity you decide, make sure you do your research beforehand as pre-booking activities is a must. You don't want one those 'I wish I'd done that' feelings!
Please see our Antarctica activities page .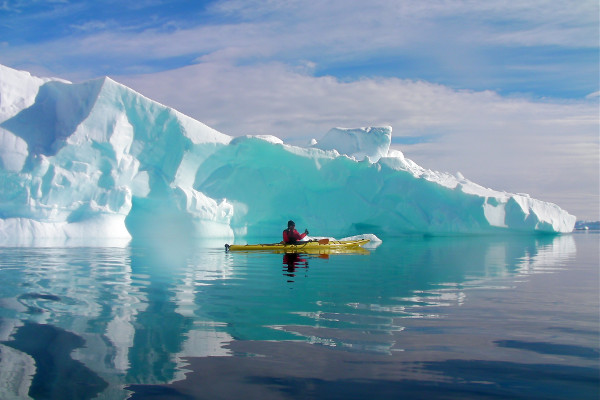 9.    Prepare for uncertainty
Antarctica is one of the harshest environments on the planet, and can also be extremely unpredictable. Conditions can change in a minute, and the stop you had your heart set on might not be possible anymore.
But that doesn't mean you miss out. Your cruise will have a contingency plan for all  types of conditions .
While your itinerary may not run to schedule , and you may have to skip a few stops, that doesn't mean your adventure will be any less beautiful.
Our recommendation is to take each cruise moment as it comes. Antarctica is a unique destination, and as such each voyage will be unique and as equally amazing!
 10.    Respect the environment
Antarctica is a fragile ecosystem with many protected zones, species, and ongoing scientific research.
Often considered the last wilderness on earth. Visiting with minimal impact and respecting the environment is one of the most important aspects to remember on any cruise.
All tour operators will give you a brief before you disembark on what you can and can't do. Make sure you follow all guidelines set by your tour operators.
Helping to engage in  sustainable tourism  will go a long way to ensuring Antarctica and its inhabitants continue to thrive for generations to come!
Posted on Dec 02, 2017
About the Author Burnham Arlidge
Burnham started his career as a professional tennis player before retiring due to injury. Since then Burnham has thrown himself into adventure travel. He has visited some of the most iconic and obscure parts of the planet - his most memorable experience is Antarctica!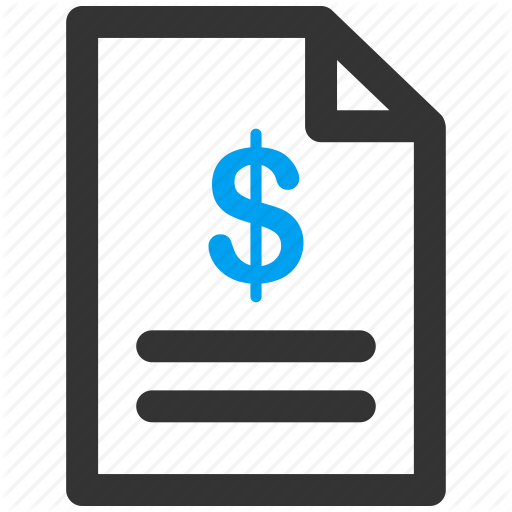 Get a cruise quote to your inbox, today!
Receive a price competitive quote from our trusted Antarctica cruise agent.
Related Posts
August 4th, 2023
July 3rd, 2023
June 2nd, 2023
April 27th, 2023
Previous Post
Camping in Antarctica: Witness The Stars Like No Where Else
Popular Articles
Get a cruise quote, now.
* Fields are required. Expect a response within 48 hours. Check your spam / junk for your quote.
I agree that your recommended Antarctica specialist can contact me *
Skip to primary navigation
Skip to main content
Skip to primary sidebar
Skip to footer
TravelAwaits
Our mission is to serve the 50+ traveler who's ready to cross a few items off their bucket list.
6 Physician Tips To Prepare For A Cruise To Antarctica
Antarctica and Arctic
Destinations
Health Tips
News and Tips
Travel Tips
This is truly a trip of a lifetime. And while it isn't as rigorous as a mountaineering expedition or a sailing vacation in which you're part of the crew, it isn't your typical cruise with endless buffets and umbrella drinks by the deck pool.
A cruise to Antarctica is an expedition, an exploration of a remote, untamed continent miles away from civilization. And miles away from a hospital. There are many adages about planning ahead. I first learned the six "P's" in the Army: "Prior planning prevents p-ss poor performance." It was a favorite in the operating room, too, where it served to remind the physicians, nurses, and technicians entrusted with caring for patients to check and double-check that everything was in order, and we were ready for the day.
For your upcoming cruise to Antarctica , here are six tips — six "P's" to help prepare you for your trip of a lifetime.
1. Pay A Visit To Your Healthcare Provider
Before you book a cruise to Antarctica, make an honest assessment of your health. Whether you find you have some medical problems that need to be addressed or you're perfectly healthy, be sure to visit your healthcare provider before your trip.
If you have chronic illnesses such as heart disease, high blood pressure, a history of strokes, blood clots, diabetes, asthma, sleep apnea, or have had recent surgery, a visit with your primary care provider as soon as you book your trip will give you time to medically get yourself in the best shape possible.
Even if you're healthy, pay a visit to your provider for medication refills and to discuss your need for medication to prevent or lessen seasickness.
There is a healthcare provider on board the ship to evaluate and treat minor illnesses (gastrointestinal upset, colds, mild infections, etc.) and emergencies like a fur seal bite. But you'll need to be flown to a hospital in Argentina , Chile , or home if your illness or injury is serious or can't be treated onboard.
Pro Tip: Depending on the tour operator, your healthcare provider may need to verify and sign a medical history form for the ship's doctor to review several months before departure.
2. Plan For Seasickness
Most expeditions traverse the Drake Passage between Antarctica and South America . This is the roughest stretch of water in the world. I had never had motion sickness before, so I was confident I'd be okay on the 2-day transit across the Drake Passage.
I was very wrong.
It's much better to prevent seasickness than to try to treat it after the fact. There are both medications and acupressure devices to help prevent or minimize the symptoms. The wise passengers on the cruise wore scopolamine patches before we entered the Drake Passage. This is a prescription-only medication you need to bring with you.
Alternatively, talk to your doctor about over-the-counter Dramamine or Marezine. Your healthcare provider will make sure there are no interactions with medications you already take.
The acupressure wrist bands that apply pressure to the "nausea" point receive mixed reviews in studies. They have no side effects so they seem to be a good adjunct to medication.
If you opt not to take preventative medication (personally, I think this is a huge mistake), ginger lozenges or ginger ale can soothe an upset stomach — provided they stay in your stomach long enough to do anything.
3. Practice Balance-Improving Exercises
Most days include excursions on Zodiac boats whether you are viewing icebergs, whales, and seals from the boat or making a landing on South Georgia or Antarctica Peninsula. The crew assists you on and off the Zodiacs, but you'll make their jobs easier if you have the lower body strength and balance to climb in and out of a moving ship to a bouncing inflatable and vice versa. The greater test of strength and balance occurs on shore landings as you battle the surf when climbing in and getting out of the Zodiac boat.
Trails on South Georgia are unpaved. If you're interested in seeing more remote penguin colonies or retracing part of Sir Ernest Shackleton's trek, you may walk several miles on a moderately strenuous hike over hilly terrain. Bring walking poles if needed for balance.
Walking around the ship's deck or passageways in rough seas requires good balance as well. The ship is equipped with handrails throughout.
Start exercises to improve leg strength and balance as soon as you book your trip. The Mayo Clinic provides an at-home exercise regimen to improve your balance. Joining a tai chi group is particularly helpful as this discipline's main goal is improving balance in a non-strenuous way.
Pro Tip: If you're carrying heavy camera gear, hand it to the crew on the Zodiac so you have both hands free. Accept their help getting on and off the ship and Zodiac no matter how good your balance is.
4. Pack Appropriately
Having waterproof clothing for cold weather is so important, many tour operators provide both muck boots and jackets. You'll need to bring waterproof pants to wear over your clothes. Layering is key — choose waterproof outerwear for your Zodiac excursion that you can remove or unzip if it gets warm while you're hiking in South Georgia.
Depending on how acclimatized you are to cold weather, bring thinner or heavier thermal underwear, shirts, sweaters, or a fleece jacket, pants, sweatpants, or leggings. The tour operator I went with provided boots for us to use, but if you wear an unusual size jacket or shoe or wear orthotics, check to make sure they can accommodate you. If you bring your own, boots need to be slip-on and tall since you'll be getting out of the Zodiac into shallow water and walking up to the beach.
Check with your tour operator about dinner wear. Cruises to Antarctica tend to be casual without the need for formal dinner wear.
Bring your prescription and over-the-counter medication in your carry-on bag, with plenty to last the entire trip. If you use a CPAP machine, bring it and the supplies you'll need with you. You should be able to buy distilled water and any personal items you've forgotten in Ushuaia before you embark, time permitting.
The ship I traveled on did not have a gift shop, sundry shop, or laundry services on board. If you need to hand wash your clothes, bring eco-friendly detergent.
Pro Tip: If your cruise departs from Argentina, the weight limit per piece of luggage on the domestic flight you take from Buenos Aires to Ushuaia is about 50 pounds.
5. Purchase Medical Evacuation Insurance
Most tour operators require medical evacuation insurance. It may be included in general trip insurance, but you'll need to read the contract carefully to determine what exclusions the coverage has. Alternatively, you can purchase stand-alone medical evacuation insurance.
Evacuation from an Antarctic cruise back to Argentina, Chile, or home will make a serious dent in your savings. Cruise experts, Expedition Trips , recommend $200,000 due to Antarctica's remote location.
Trip cancellation and interruption insurance are separate insurances (although you can add a medical evacuation rider to it) that reimburse the cost of the trip due to covered causes. Read the contract carefully as many causes are excluded.
Pro Tip: Trip cancellation plans require you purchase the insurance within 10 to 21 days of booking the trip for pre-existing medical conditions to be covered.
6. Plan Early For Your Unique Circumstances
Planning early to accommodate your unique circumstances is key. I've read about a wheelchair-bound woman who cruised to Antarctica and made it onto the continent. All of that took prior planning. That said, reach out to the tour operator you'd like to use before you book your trip if you have limited mobility. Most ships have elevators and several ADA-compliant rooms.
A trip to Antarctica is a feast for the senses, so visual or hearing impairments shouldn't stop you from traveling here. For the visually impaired who are assisted by a guide dog, dogs were banned in Antarctica in 1992 after being used as sled dogs since the early days of exploration. I don't believe you can make an exception for a guide dog, although I can't guarantee that's the case.
For those with severe food allergies, you should be able to avoid a particular food but there will be a risk of contamination because small ships have one kitchen and can't accommodate preparing food in a gluten, dairy, or nut-free kitchen for example. A passenger with a severe gluten allergy brought all of her own food for the Antarctica cruise I took.
Pro Tip: Proof of a completed series of COVID-19 vaccines and a recent negative test are required by most tour operators. If you are unvaccinated for personal or medical reasons (allergy to a component of the vaccine, for example), contact the tour company about your eligibility to take the cruise before you book your trip.
Check out this information on Antarctica voyages:
How To Travel To Antarctica
I Took A Solo Trip To Antarctica And It Was Amazing
9 Reasons Why This Tiny Island Should Be Part Of Your Antarctica Adventure
Teresa Otto, a retired pediatric anesthesiologist, now photographs and writes about her travels. When she's not traveling the world, she serves as a waitress and housekeeper for two rescued cats and a dog in The Woodlands, Texas. Follow her travels on Instagram and on her personal website .
For details on Quillt's privacy and cookie policies, please visit our privacy policy page.
The ultimate guide to Holland America cruise ships and itineraries
Of the "Big Eight" cruise lines, Holland America Line is the one that prides itself most heavily on legacy. Among the other industry players, which are relatively new in comparison, Holland America stands out because of its longevity, having begun passenger operations in 1873 to ferry passengers across the Atlantic between The Netherlands and New York City.
Ships in the Holland America fleet — formerly the Nederlandsche-Amerikaansche Stoomvaart Maatschappij (Dutch-American Steamship Company) — carried immigrants from Europe to North America at regular intervals. As such, the line often attracts older cruisers and genealogy buffs looking to experience sea travel much like their grandparents, great-grandparents and even great-great grandparents did (albeit with more modern comforts). And veterans who found themselves on Holland America ships used as military transport during World War II often sail on the line's modern vessels as a way to reminisce.
But that doesn't mean the ships are stuffy , boring or limited to an older demographic. In fact, HAL ships are more modern than ever, with some of the newest hardware featuring high-tech theater shows, extensive art collections and contemporary music that even members of Generation Z are likely to appreciate. It's common to see multigenerational family groups on Holland America voyages.
For more cruise news, reviews and tips, sign up for TPG's new cruise newsletter .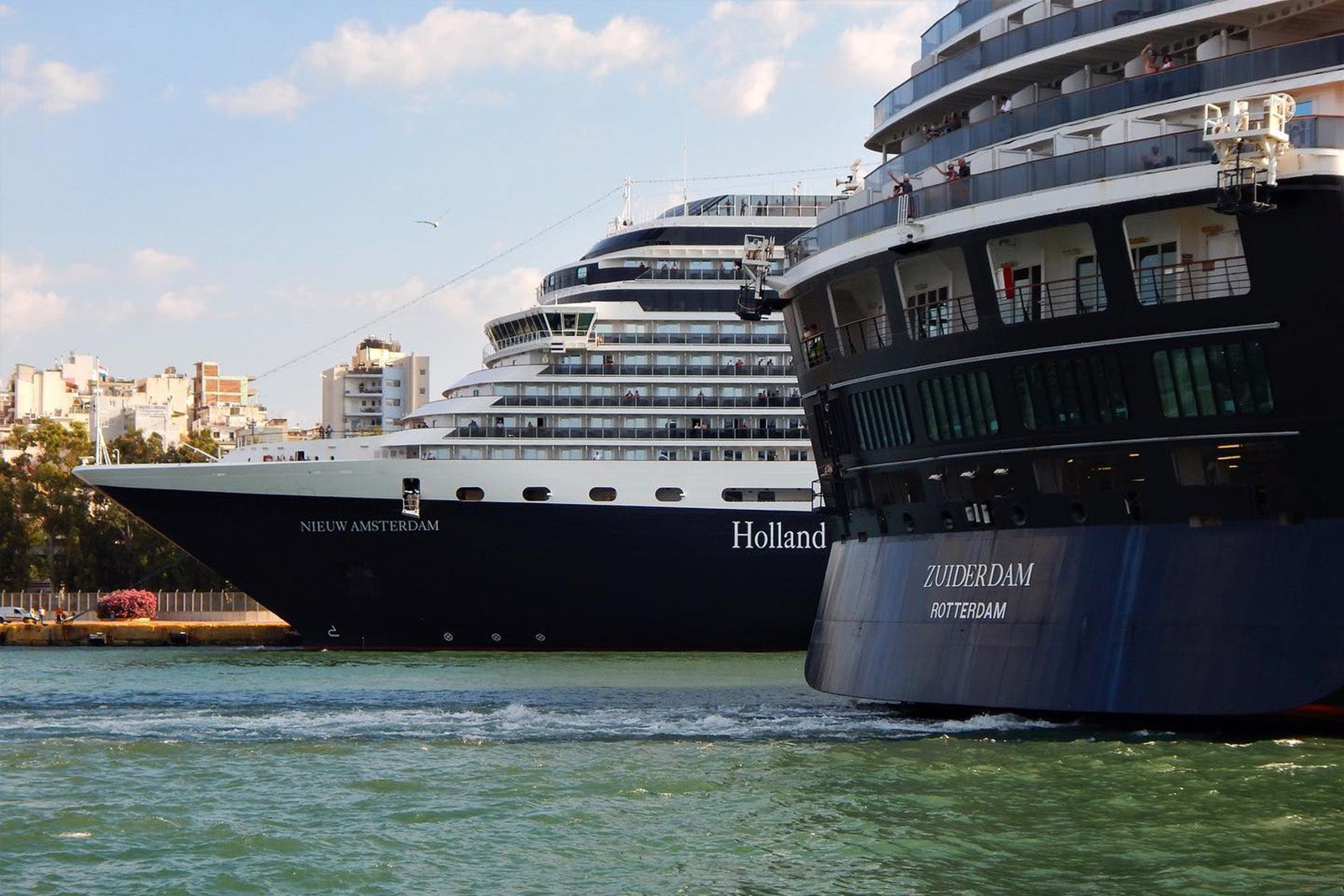 Tied to the cruise line's rich backstory is a focus on quality and upholding high standards of service. The line's ships generally offer excellent food, tastefully designed decor and an impressive variety of music as entertainment.
Holland America cruises are considered mainstream and mass market, but they're not bargain-basement sailings. They fall in line with brands like Celebrity Cruises and Princess Cruises, meaning you'll pay slightly more for them than a Carnival Cruise Line, Royal Caribbean or Norwegian Cruise Line cruise. But Holland America sailings aren't luxury. (The slightly higher price point also means you won't feel like you're in the middle of a never-ending frat party or a resort geared to families.)
Here's what you need to know to determine if Holland America Line is right for your next cruise.
3 things TPG loves about Holland America Line
Delicious food that's carefully prepared with a focus on sustainability
Abundant live music options to suit many tastes
Extensive itineraries, from Alaska sailings that include land stays to lengthy world voyages
What we could do without
The stereotype that Holland America is only for passengers of a certain age
The Holland America fleet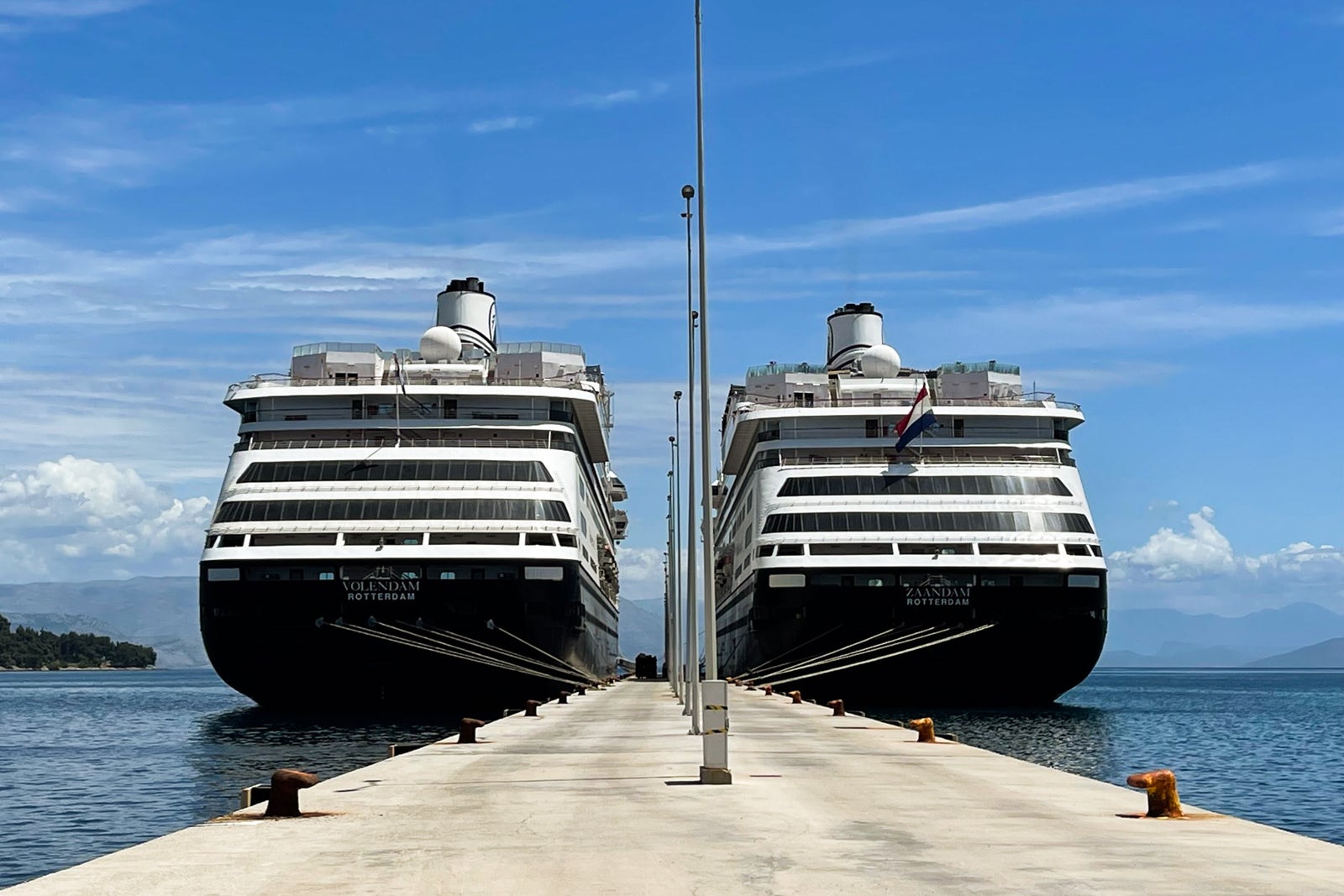 With only 11 ships, the HAL fleet is on the small side when compared to the industry's biggest players, some of which have more than two dozen vessels. Holland America's ships are divided into four classes : R Class, Vista Class, Signature Class and Pinnacle Class.
From oldest to newest , the ships have gradually increased in size . However, the largest ones still accommodate fewer than half of the number of passengers carried by the world's largest ships — a nod to the fact that many of the line's most loyal customers prefer a more intimate experience.
There are only two R Class ships on the roster — Volendam and Zaandam, which are the line's two oldest and smallest vessels, each with room for about 1,400 passengers. Because R Class vessels are nearly 40% smaller than the line's largest ships, they offer fewer amenities, making them perfect for anyone whose focus is the destinations the ships visit rather than the onboard diversions. As such, these two vessels tend to sail to more far-flung locales, including world cruises.
Introduced between 2002 and 2006, the four ships — Zuiderdam, Oosterdam, Westerdam and Noordam — in Holland America's Vista Class are large enough for slightly more than 1,900 passengers at double occupancy. Like their smaller R Class fleetmates, they offer only two alternative restaurants (a steakhouse and an Italian eatery) in addition to complimentary buffet and main dining room venues.
Holland America's Signature Class, comprising Eurodam and Nieuw Amsterdam, represents the line's midsize offerings, with each vessel accommodating about 2,100 people. Like Pinnacle Class ships, those in this class are home to Pan-Asian restaurant Tamarind, in addition to the free options and for-fee Italian restaurant and steakhouse found on the line's smaller vessels.
But it was with Pinnacle Class ships that Holland America truly began to overhaul its offerings in terms of both dining and entertainment. Koningsdam, which debuted in 2016, brought with it the Grand Dutch Cafe (where you'll find the best grilled cheese at sea, along with delicious split pea soup) and Rudi's Sel de Mer, a seafood restaurant developed by chef and food artist Rudi Sodamin. It also boasts the Music Walk concept, a central thoroughfare that houses several performance spaces focusing on different genres of music.
While Rudi's and the Grand Dutch Cafe are only found on the line's Pinnacle Class ships (which hold 2,650 people and also include Nieuw Statendam and Rotterdam ), Music Walk has been rolled out on Signature Class and Vista Class ships also, with R Class vessels featuring one or two of the individual Music Walk venues.
Destinations and itineraries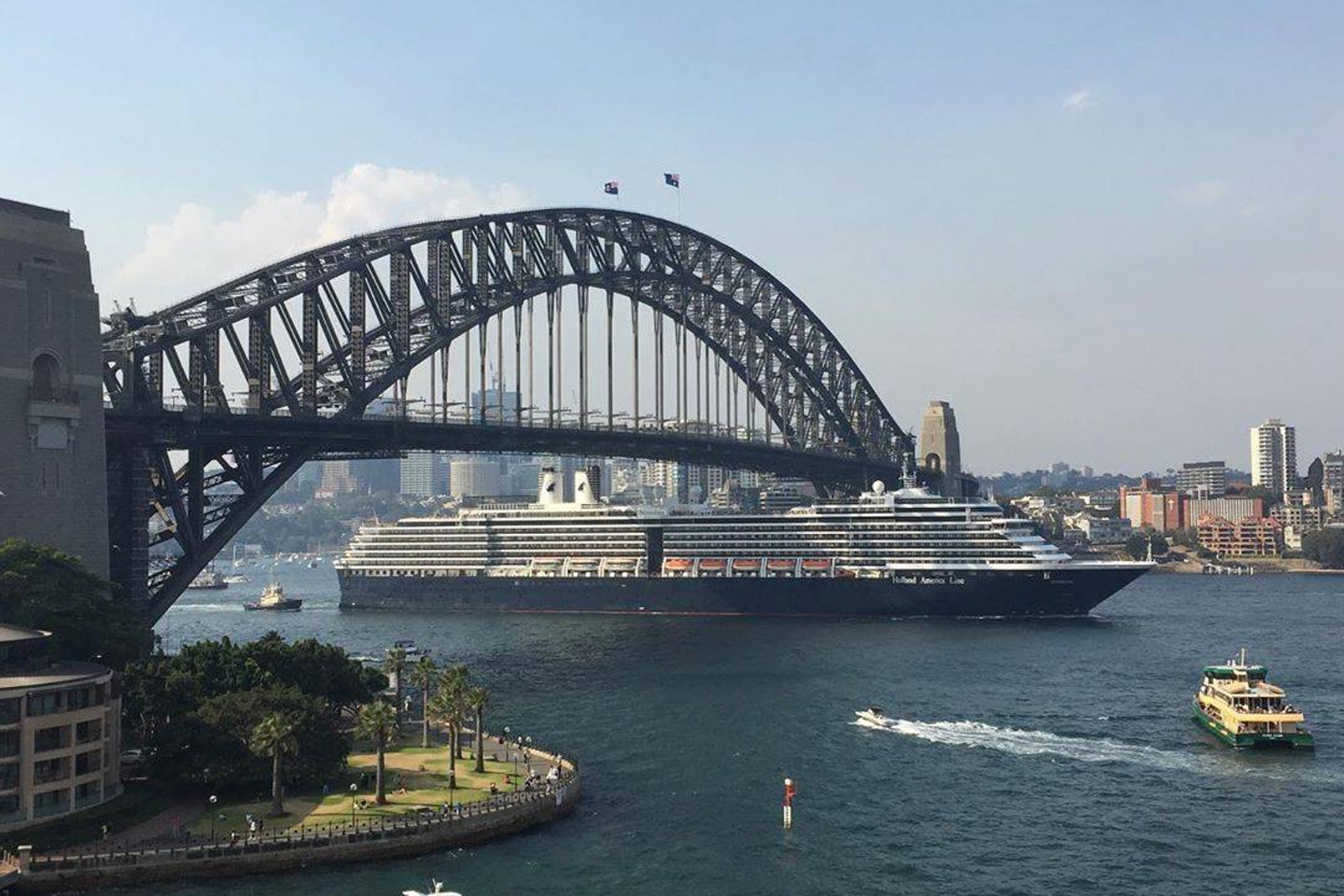 The sheer breadth of destinations Holland America covers is impressive for such a small fleet. Currently, the line has ships scheduled to call on six continents (plus a sail past the seventh, Antarctica) with stops in more than 50 countries.
Itineraries run the gamut from standard Bahamas, Caribbean, Mexico, Canada/New England and Pacific Coastal voyages to more bucket-list regions like Alaska, the Mediterranean and the Panama Canal. More far-flung destinations include places like South Africa, Oman, Egypt, China, Australia and New Zealand, Japan, Turkey, Morocco, Malaysia, Fiji and other areas of the world that are often cumbersome to reach if you're not on a ship.
Many of the more off-the-beaten-path locations are reached via Holland America's two most impressive sailing types: world cruises, which last more than 100 days, and Grand Voyages that might include circumnavigations of places like Africa, Australia and New Zealand or South America and Antarctica. Both of these types of cruises tend to sell out a year or two in advance.
Plus, with the line's recent focus on longer cruises that travel round-trip from U.S. ports, Holland America makes it easy for Americans to set sail without having to fly.
The line's most popular and frequented destinations are the Caribbean and Europe, with other locales in proximity to North America — such as Canada/New England and the Mexican Riviera — proving to be the second-most popular with Holland America travelers.
Holland America has also had a commanding presence in Alaska for decades, offering some of the most robust opportunities to visit the 49th State. In fact, the brand is so established in the region that it owns and operates its own lodges near places like Denali National Park, making for the perfect pre- or post-cruise add-on.
Who sails Holland America cruises?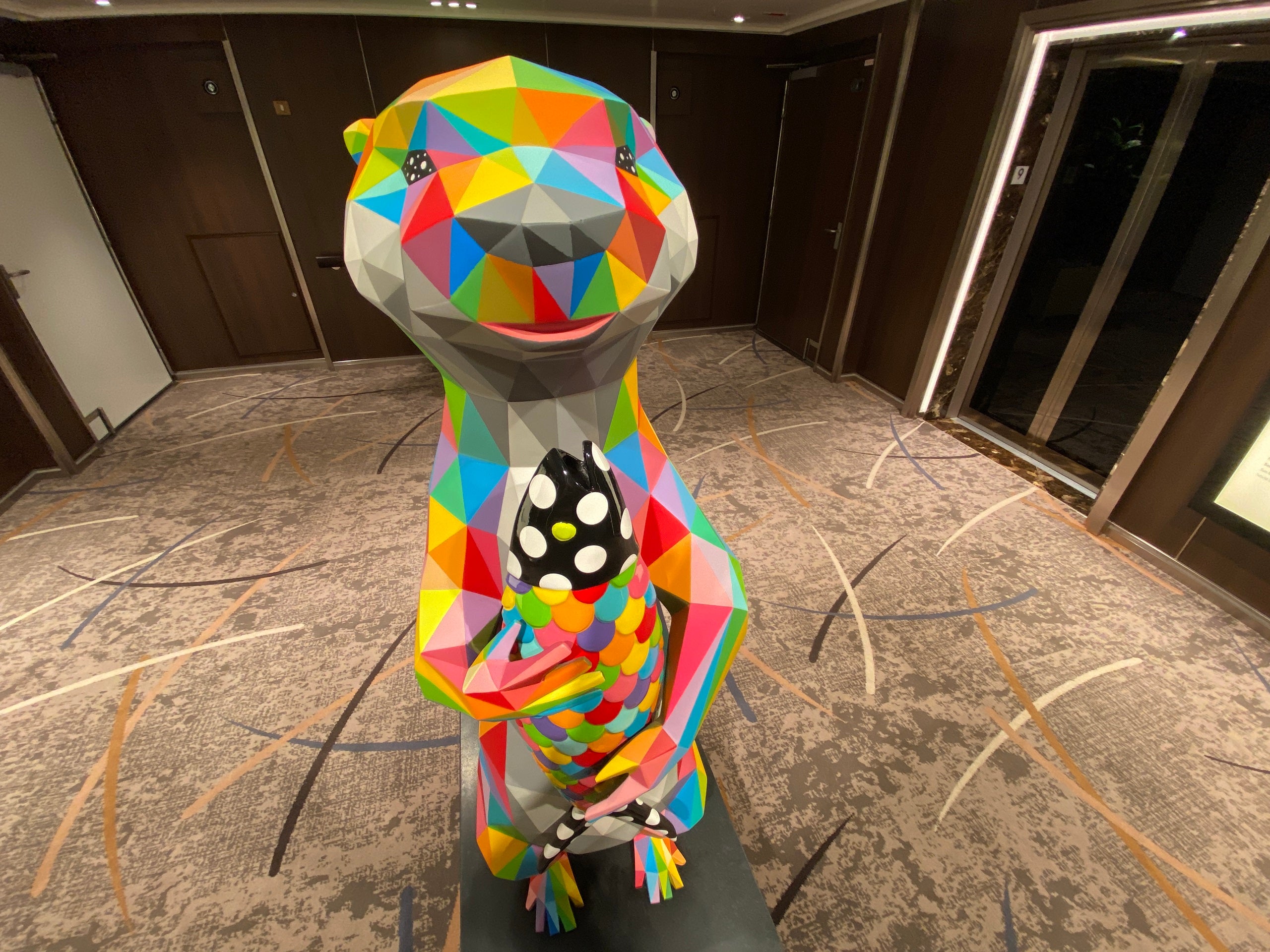 Passengers on Holland America's ships tend to be well-traveled retirees (largely couples but with some singles in the mix) and multigenerational family groups usually consisting of grandparents, parents and children traveling together.
Because the brand's vessels lack flashy top-deck attractions like waterslides and roller coasters, the experience is best enjoyed by people who don't need constant entertainment. The ideal match for one of these sailings is someone who likes destination immersion and relaxation time, as well as superb dining and eclectic music.
Although every Holland America ship has a kids club on board, the youth spaces aren't as expansive and thrilling as the facilities on the larger and more family-friendly cruise lines. Well-behaved kids who enjoy learning and visiting new places will still have a great time.
Cabins and suites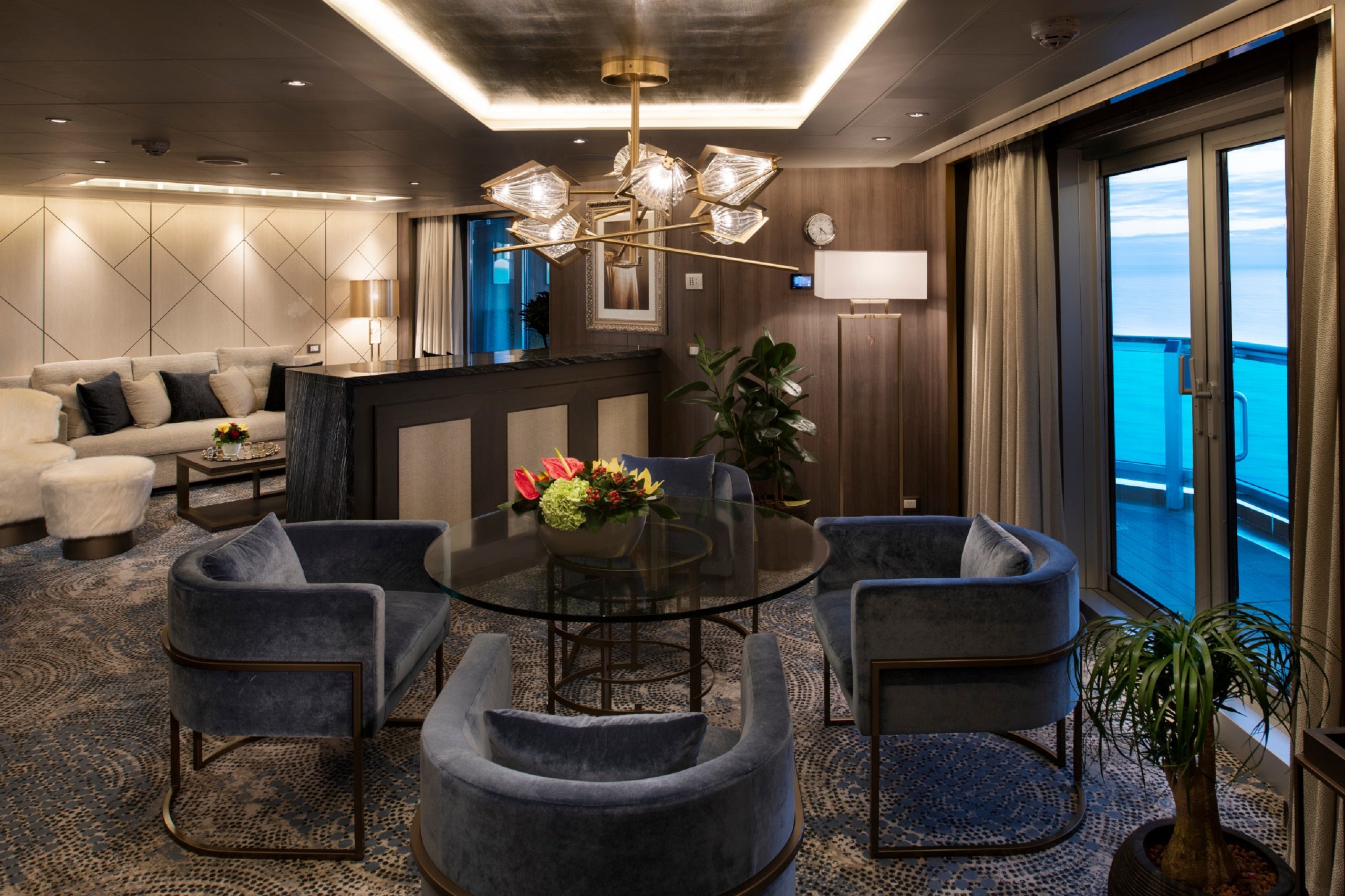 Holland America cabins fall into four main categories: insides (no views), outsides (sealed windows), balconies (walk-out verandas) and suites (high-end cabins, usually with extra space and more amenities).
If you're looking for a specialty cabin, those also are available. Holland America offers a selection of accessible rooms on every vessel. They span all cabin types, including suites, with fully accessible, fully accessible single-side approach (with both left- and right-side approaches as options) and ambulatory accessible varieties available. (Specific room types vary by ship.)
Spa cabins come in all basic cabin categories, as well as Neptune Suites. They encompass the same square footage as standard cabins in each of those categories and share the same layout. What sets them apart is that they provide spa-centric extras, such as flavored water and cut fruit, a spa concierge to assist with booking treatments and in-room fitness equipment like exercise DVDs and yoga mats.
Certain ships also offer solo cabins for one person. Designed with lone travelers in mind, they feature full-size beds in lieu of queens, and they're available in the outside category only, ranging from 127 to 172 square feet of space.
The line's only rooms designed specifically with families in mind are outside family cabins, which offer from 222 to 231 square feet of living space and accommodate as many as five people with a queen bed, a two-person sofa bed and a single bunk that pulls down from the ceiling. These cabins are also outfitted with a split bathroom setup — one room with a bathtub/shower, sink and toilet and another with a shower and sink.
Standard features in all Holland America ship cabins include a queen bed that can split into two twins, a couple of nightstands, a vanity/desk area with a chair or stool and a phone. There's also a closet with shelves and room to hang clothes. Rounding out the offerings are a safe, a minifridge, a variety of outlets and USB ports and a private bathroom. An in-room TV provides a handful of channels, ship-sponsored content and complimentary movies.
Select cabins also include sofas, some of which have pull-out beds. Other rooms made to sleep more than two people might have bunks that pull down from the ceiling.
Daily housekeeping service is included in all room types.
Standard amenities on Holland America vessels are a step up from those on most other lines. Some that you might enjoy include Elemis toiletries, bathrobes, shoeshine service, fresh fruit, signature pillow-top mattresses and complimentary 24/7 room service.
Restaurants and dining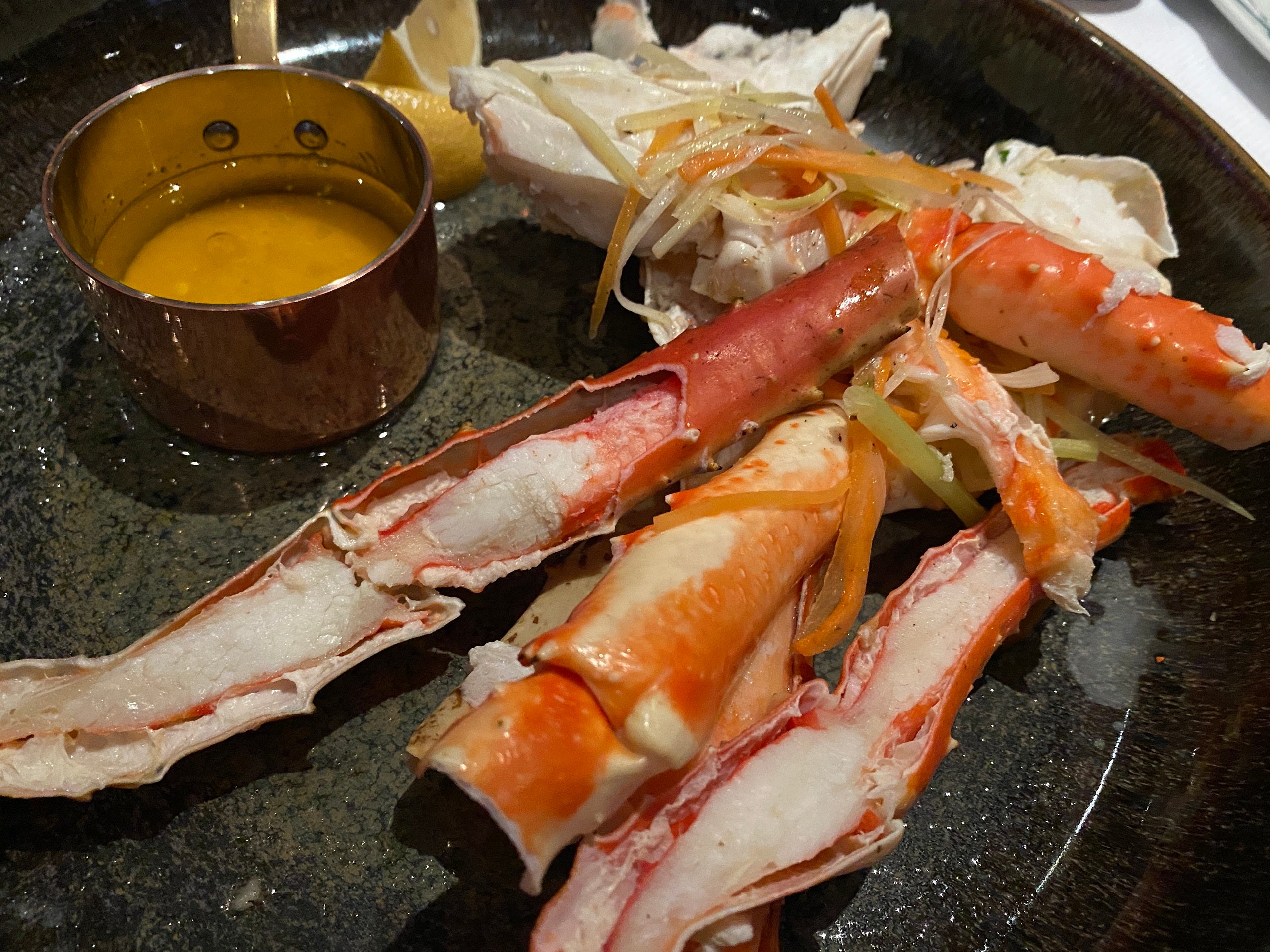 Holland America consistently cooks up some of the best food at sea . In fact, through its own Culinary Council, the line offers menu items — and even stand-alone restaurants — developed by renowned chefs like Ethan Stowell, Jacques Torres, Rudi Sodamin, Andy Matsuda, David Burke and Masaharu Morimoto. You can even find their items in the main dining rooms, meaning you don't have to pay anything extra to try them.
All of the line's ships offer at least four dining options: two complimentary (the buffet and main dining room) and two for a fee (Italian eatery Canaletto and the Pinnacle Grill steakhouse). As the ships increase in size, so too does the real estate dedicated to restaurants.
The line's Signature and Pinnacle classes both have added-fee Asian-fusion cuisine at joint venue Tamarind and Nami Sushi, and Pinnacle Class vessels also are home to quirky seafood restaurant Rudi's Sel de Mer and the Holland-themed Grand Dutch Cafe. The latter is a fantastic place to seek out complimentary between-meal snacks and extra-charge alcohol and specialty coffee beverages.
Given the brand's deep roots in Alaska and dedication to serving some of the best meals afloat, it uses sustainable Alaskan seafood sourced through a partnership with the Alaska Seafood Marketing Institute and certified by Responsible Fisheries Management.
Foodies will enjoy celebrity chef-led dining experiences and cooking demonstrations on select sailings. Plus, Holland America's Vital Choice program provides passengers with at-home fish deliveries and recipes from the line's chefs so they can replicate the meals they've eaten on board when they return to dry land.
Passengers tend to frequent the main dining room on most nights. It provides an upscale sit-down experience with waiter-served meals. If you choose As You Wish dining, you can arrive at the dining room any time between set hours and eat at your own table (or a communal table if you wish). If you choose set seating, you will dine at one of two set dining times with assigned tablemates at the same table and with the same waiters each night.
Depending on each day's schedule, the main dining room might also be open for breakfast and lunch.
Additionally, each Holland America vessel has a buffet that serves a large number of cuisines from several stations for breakfast, lunch, dinner and late-night snacking. And, speaking of snacking, afternoon tea is offered on select afternoons on each voyage.
Other noteworthy options include free pool deck pizza, burgers and hot dogs, as well as 24-hour room service. Although select room service items come with a fee, most are free. (Holland America is the only mainstream cruise line that doesn't charge for standard, around-the-clock room service.)
Entertainment and activities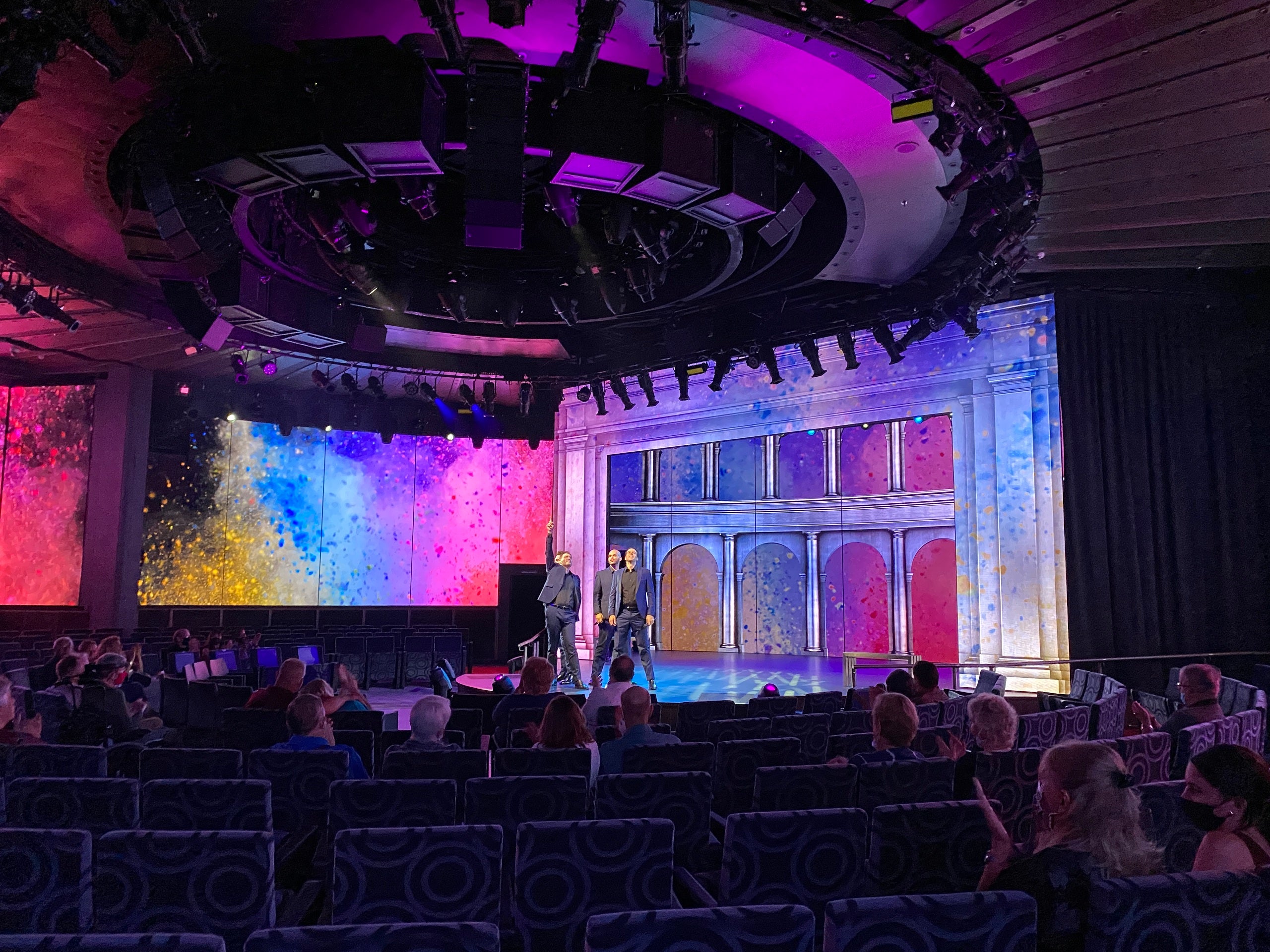 Because Holland America cruises focus on the destinations visited, rather than onboard attractions, the entertainment roster is lighter than what you'll find with other mainstream lines. However, just because there are fewer options doesn't mean the ones that exist aren't excellent.
For starters, the newest vessels feature an entire music-themed promenade, and each ship's main theater, dubbed the World Stage, hosts several fabulous shows each cruise.
Theaters and shows
The most notable of Holland America's entertainment spaces is the Music Walk, a live music-themed promenade that's home to several venues for everything from dueling pianos and blues performances to rock 'n' roll.
B.B. King's Blues Club is a popular venue on Signature Class and Pinnacle Class ships. Named for the famed blues artist, it houses live performances of the same genre. On Vista Class, Signature Class and Pinnacle Class vessels, Billboard Onboard is where you can catch dueling pianos with musicians playing popular tunes that top the Billboard charts.
On Pinnacle Class vessels, a live band jams out to rock tunes in the Rolling Stone Rock Room. On ships in the Vista Class, the similarly themed Rolling Stone Lounge hosts a seven-piece band that covers a range of music styles, including R&B, rock, pop and country.
But the live music doesn't stop there. A three-piece band plays pop arrangements from the '60s through today at the Ocean Bar on all Vista Class and Signature Class ships.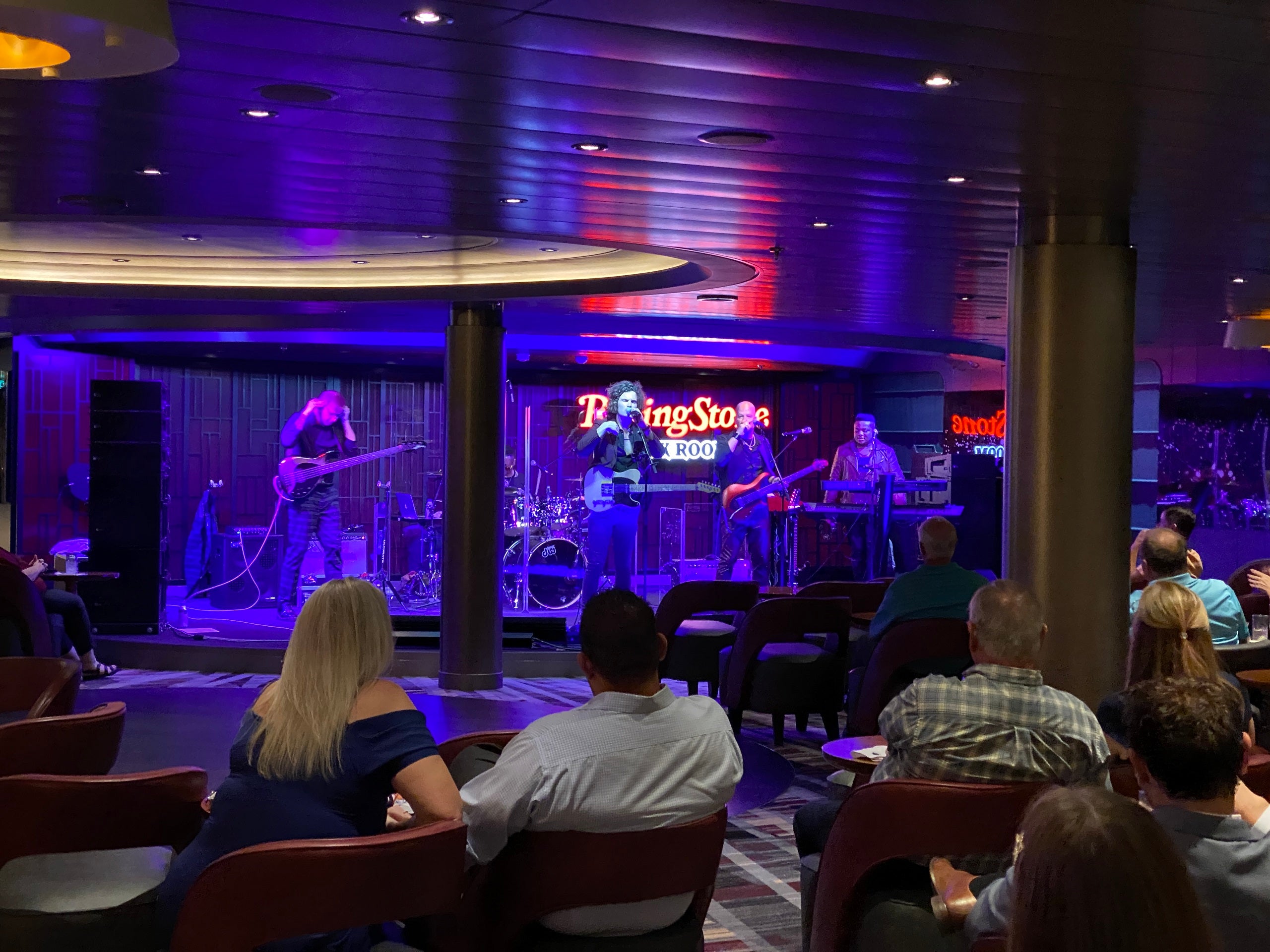 The main theater, World Stage, features a changing roster of shows, including the a capella group Cantare; Step One Dance Company performances that meld technologically advanced sets with beautiful choreography; and Island Magic, a modern take on steel drum music.
Performances vary by ship, and a separate rotating list of performers also travels from vessel to vessel as part of Holland America's partnership with Lincoln Center. (Note that Lincoln Center Stage, a venue previously dedicated to instrumental performances in the Music Walk area, is no longer found on the line's vessels .)
Finally, "Origin Story" is a high-tech, live-hosted documentary-style show that chronicles Holland America's history — from the original Rotterdam through the pandemic-related shutdown of 2020 — in a way that will leave you wanting to see it more than once. (Bring tissues.)
Other attractions and activities
Other activities you can expect to see on the daily schedule might include trivia, game shows (think Battle of the Sexes and the Newlywed/Not So Newlywed Game), scavenger hunts, pickleball, casino play, poolside movies, basketball shooting competitions, afternoon tea, board games, dance and mixology classes, spa seminars and wine tastings.
Top-deck attractions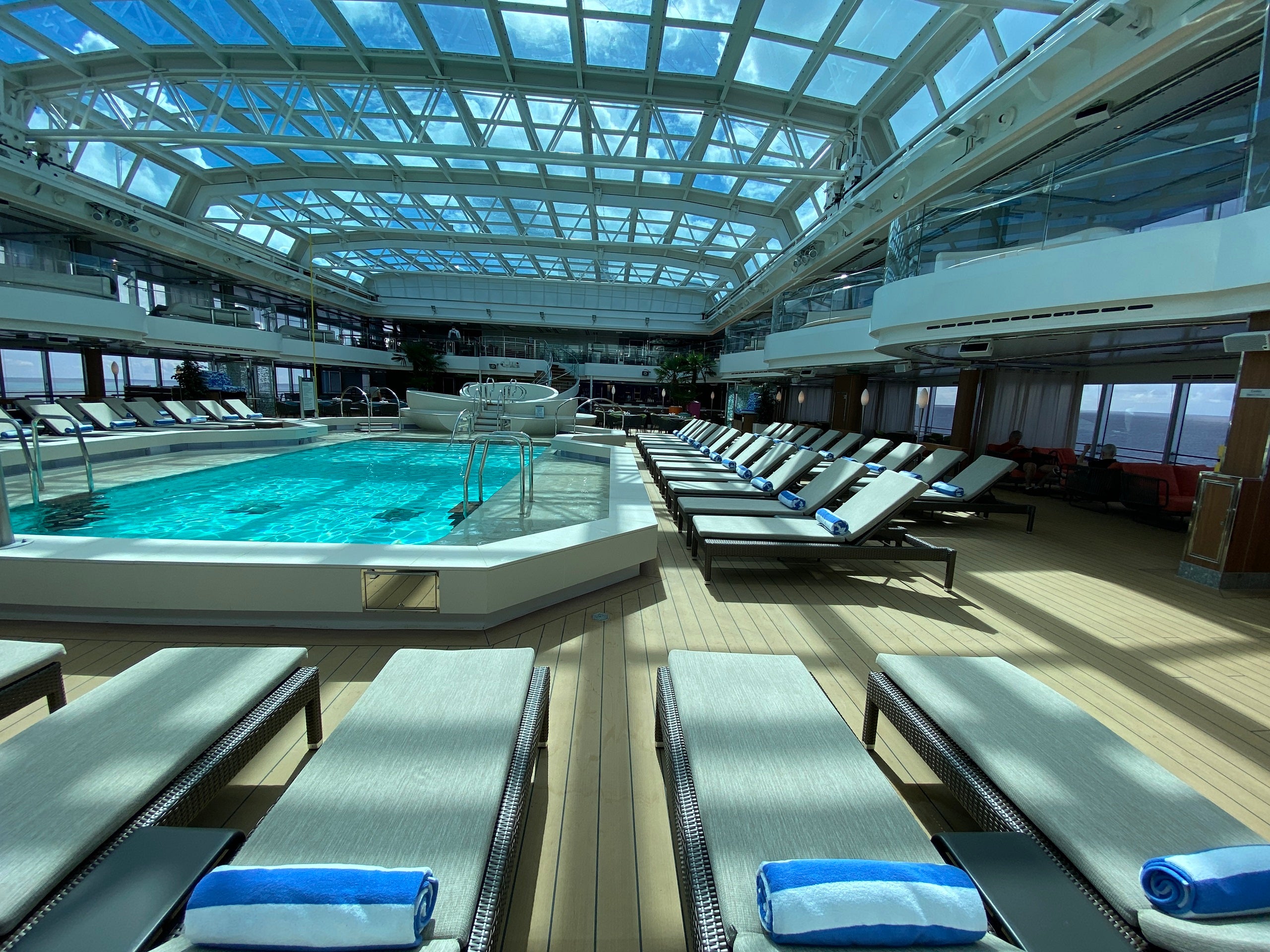 In keeping with Holland America's less-flashy style, you won't find much in the way of top-deck pastimes. There are no waterslides, go-kart tracks, surf simulators or rock climbing walls. What you will find, however, are two pools — a main pool covered by a retractable glass roof and another adults-only pool that overlooks the wake — as well as hot tubs for relaxing on each ship.
All ships also have tracks for walking and jogging. Locations and distances vary by vessel.
Children's programs
Holland America offers the appropriately (albeit uninspiringly) named Kids Club on all of its ships. It accommodates children from ages 3-17 under the supervision of professionally trained youth staff.
Children are split into three groups — Kids (ages 3-6), Tweens (7-12) and Teens (13-17) — for age-appropriate activities that might include video game play, arts and crafts, scavenger hunts, theme parties and poker tournaments.
Note that regular Kids Club programming isn't available on sailings of 25 nights or longer, including world cruises and Grand Voyages. Children's activities will be available from time to time as needed, depending on the number and ages of the children on board.
What to know before you go
Required documents.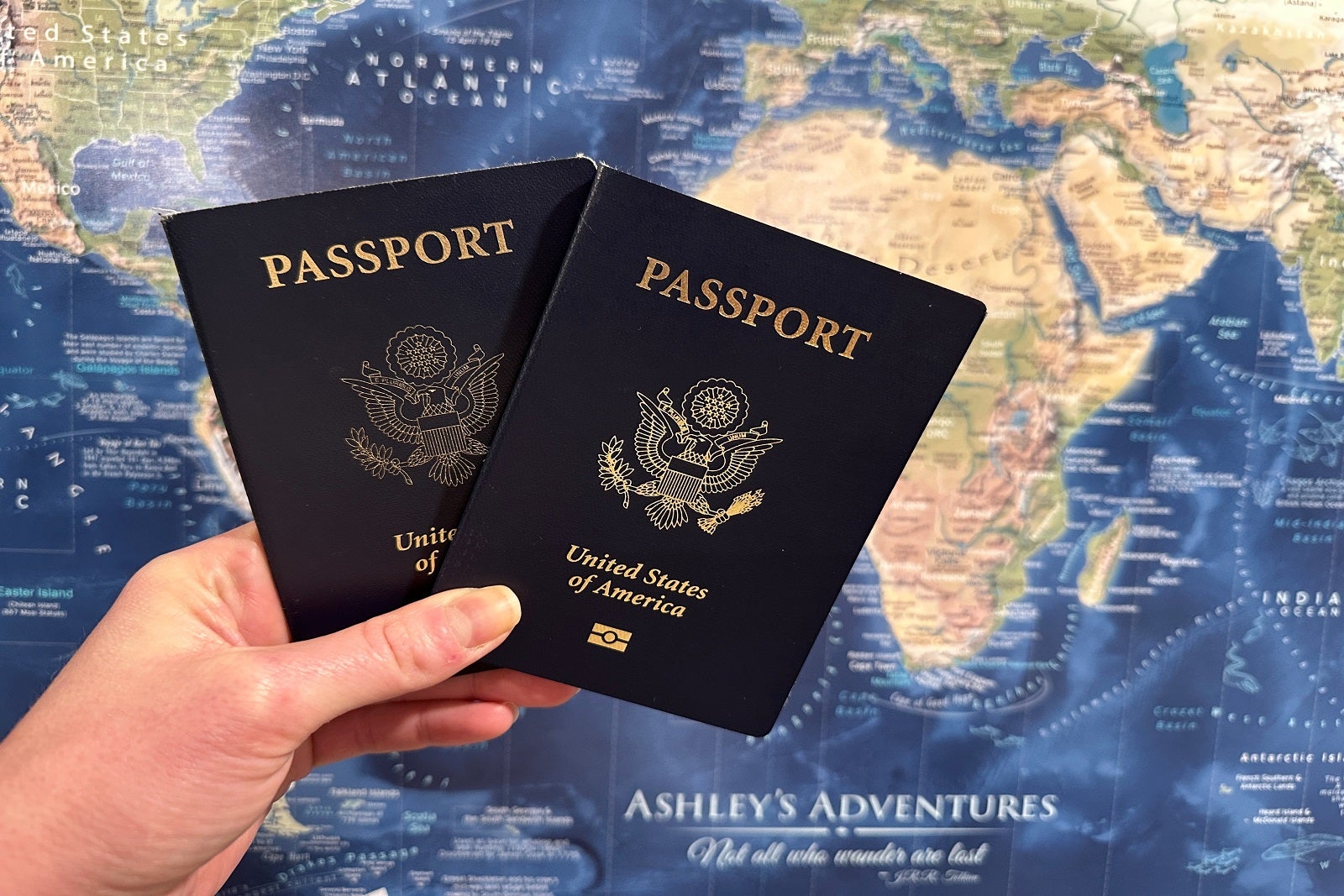 Unless you're sailing a closed-loop cruise (one that leaves from and returns to the same U.S. port) to one of a handful of destinations , you'll need a passport in order to sail with Holland America. If you are taking a closed-loop voyage, you can sail with your original birth certificate and a government-issued photo ID, such as a driver's license, instead of a passport.
Whether you're required to have a passport or not, TPG always recommends traveling with one, just in case there's an emergency that requires you to disembark your sailing in a foreign country.
You will also need your boarding documents, either printed or on your mobile device via the Holland America Line Navigator app , to show at the pier during embarkation.
Additionally, depending on your sailing, you might have to apply for visas in order to enter certain countries. In many cases, the line will handle the application and procurement for you, but pay attention to special instructions in cases where you might be responsible for obtaining your own documentation .
Unless you prepay gratuities or purchase a cruise fare that has them included in the price, you will be charged $16 per person during each day of your cruise ($17.50 if you're booked in a suite). You can adjust the amount up or down or remove it completely (which we don't recommend doing) by visiting the guest services desk. You cannot adjust or remove gratuities after your sailing has ended.
An 18% service charge will be added to bar, drink package and spa purchases.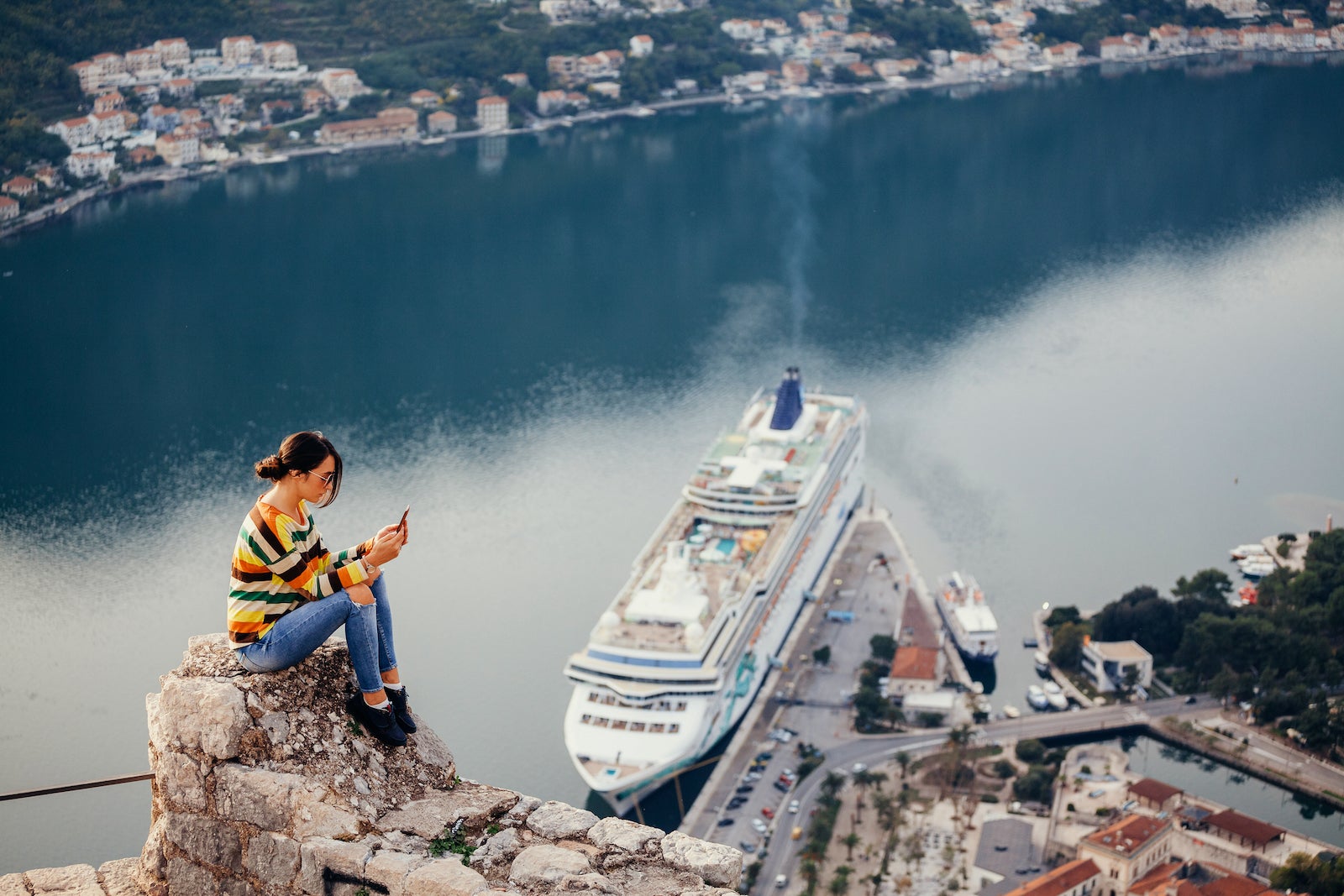 Holland America offers two Wi-Fi package tiers for a fee. The Surf package allows for checking email, accessing webpages, using select apps and utilizing message services, such as WhatsApp and iMessage. The Premium package offers access to select streaming apps (excluding streaming services like Hulu, Prime Video and Netflix) and audio and video call capabilities on apps like FaceTime, WhatsApp and Facebook Messenger.
If you purchase a cruise fare that includes Wi-Fi, you will receive the Surf package. To purchase the Surf package separately, the price starts at $18 per device, per day; Premium starts at $23 per device, per day. Passengers can upgrade from Surf to Premium or add additional devices at any time.
Carry-on drinks policy
Holland America's alcohol policy allows cruisers 21 years of age and older to bring bottles (750 milliliters or less) of wine or Champagne on board for a corkage fee of $20 per bottle, regardless of where the alcohol is consumed. No beer, liquor or boxed wine is allowed.
You can bring wine back on board if purchased in port, but liquor and other types of alcohol will be held for you until the end of the voyage. Most nonalcoholic drinks are not allowed to be brought on board. However, each passenger is allowed to bring cans or cartons of water, not to exceed six 1-liter cans or cartons or 12 500-milliliter cans or cartons. Plastic bottles are not allowed.
Smoking policy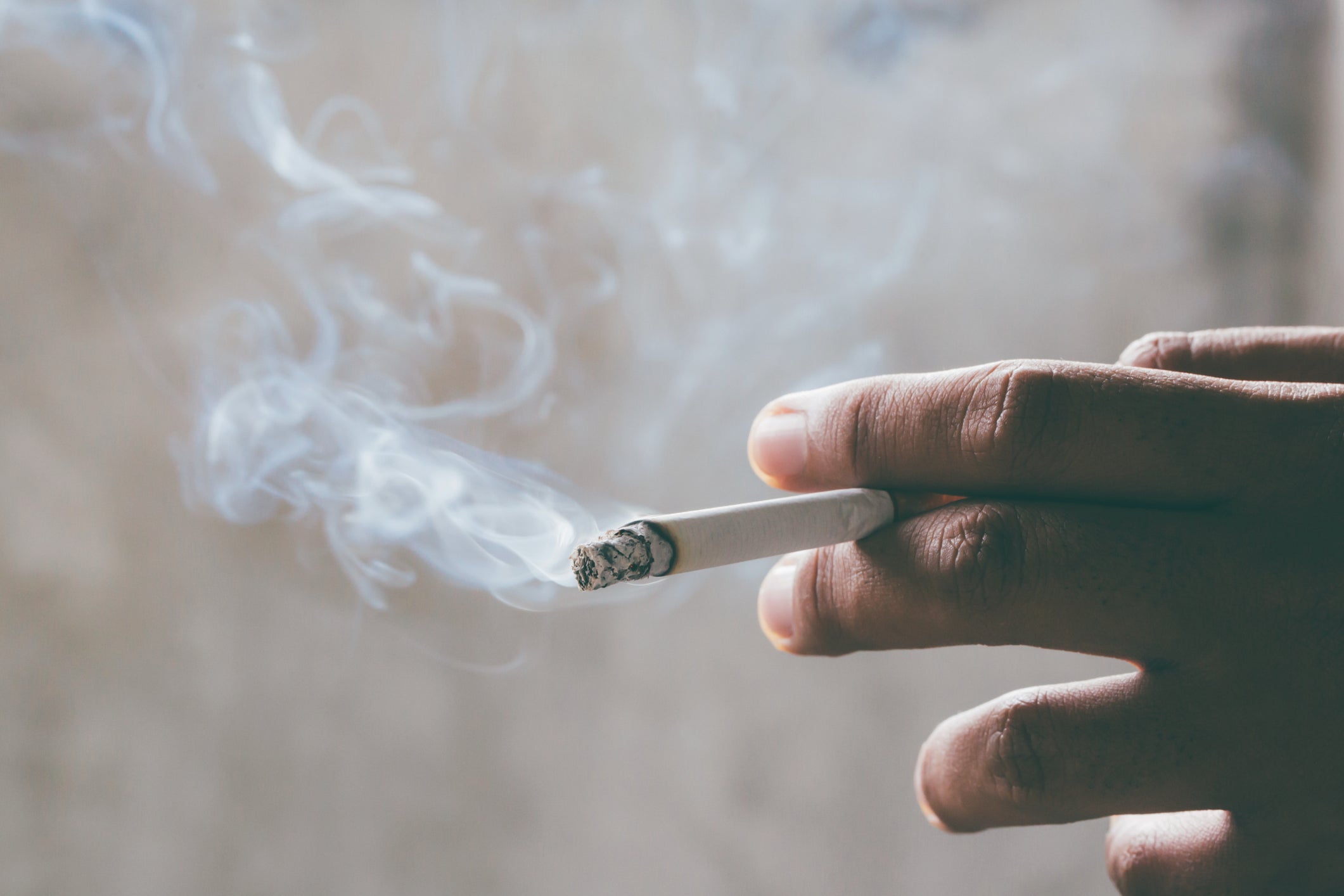 Smoking generally is not allowed in indoor areas on Holland America ships, including cabins and cabin balconies. Designated smoking areas are available outdoors and in specific areas of the casinos on select ships. E-cigarettes are allowed to be used in passenger cabins but not on balconies.
Violations of these policies will result in a $250 fine; repeated offenses could cause a passenger to be disembarked from the sailing.
All of Holland America's vessels offer send-out laundry, dry-cleaning and pressing services for a fee. There are no self-service laundry facilities on any of the line's ships.
Electrical outlets
Ships have a mix of North American 110-volt and European 220-volt outlets in their cabins. All of the line's vessels also have USB ports in their rooms, including some near the beds for easy overnight charging.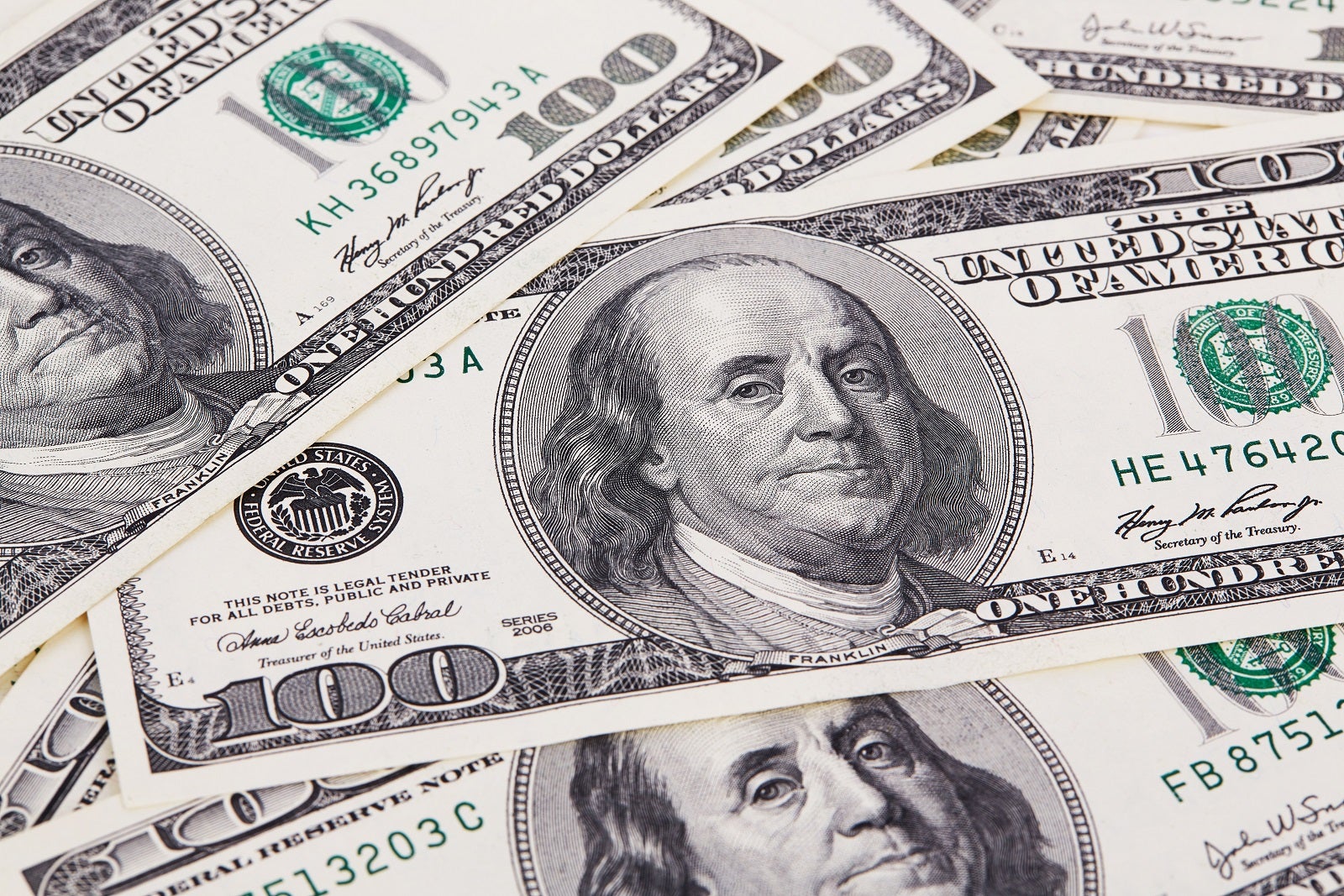 The currency on Holland America ships is the U.S. dollar. The line's ships operate on a cashless system whereby passengers link a credit card or sum of cash to their room keycards, which can then be used to charge onboard purchases.
Drinking age
The drinking age on Holland America ships is 21. Passengers younger than 21 may not purchase or consume alcohol, nor may they bring it on board with them.
Holland America has two types of evening dress codes : smart casual and dressy. The former includes jeans without rips, holes or tears. Shorts, ripped jeans, beachwear and men's tank tops aren't allowed in restaurants at dinner.
On dressy nights, jeans aren't allowed in restaurants that aren't considered casual. For men, jackets and ties are preferred, but collared shirts with slacks are permitted. For women, dresses and skirts or slacks with blouses are appropriate.
Daywear is casual and influenced by the destination and current weather.
Holland America Line loyalty program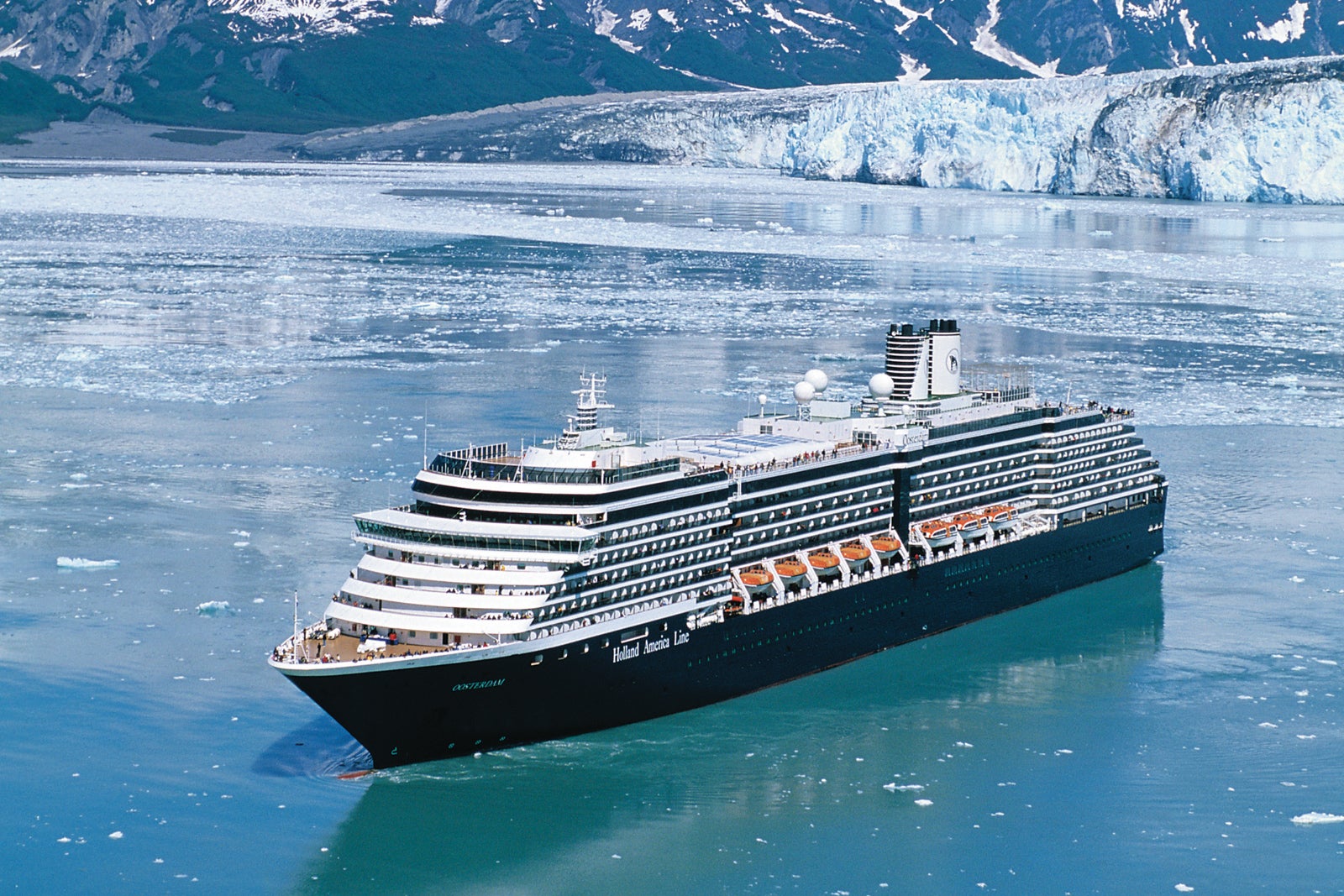 The Mariner Society, Holland America's loyalty program , allows frequent passengers to earn status over time if they sail with the line enough.
The program is straightforward, with five tiers. You reach each tier after accumulating a certain number of "cruise night credits." Simply, for each night you spend on a Holland America ship, you'll get credit for one night — or one point. Staying in a suite? You'll snag double points.
The five tiers are 1-Star Mariner (after your first cruise), 2-Star Mariner (30-74 cruise nights), 3-Star Mariner (75-199), 4-Star Mariner (200-499) and 5-Star Mariner (500 nights or more).
Cruisers have other ways to earn points, too, such as spending a certain amount of money on board when they sail.
But what's the incentive to join the program? After just one sailing, you're entitled to drink vouchers, a special welcome lunch, discounts on Holland America merchandise and half off third and fourth passengers in a cabin on select cruises. Plus, you'll be eligible for onboard credit when you book certain voyages.
When you reach each subsequent tier, you'll unlock further discounts — or even freebies — on things like specialty restaurant dining, specialty coffees, minibar purchases, spa treatments, laundry and pressing services. You'll also gain perks like priority check-in and tendering, as well as Wi-Fi credits.
How much does a Holland America cruise cost?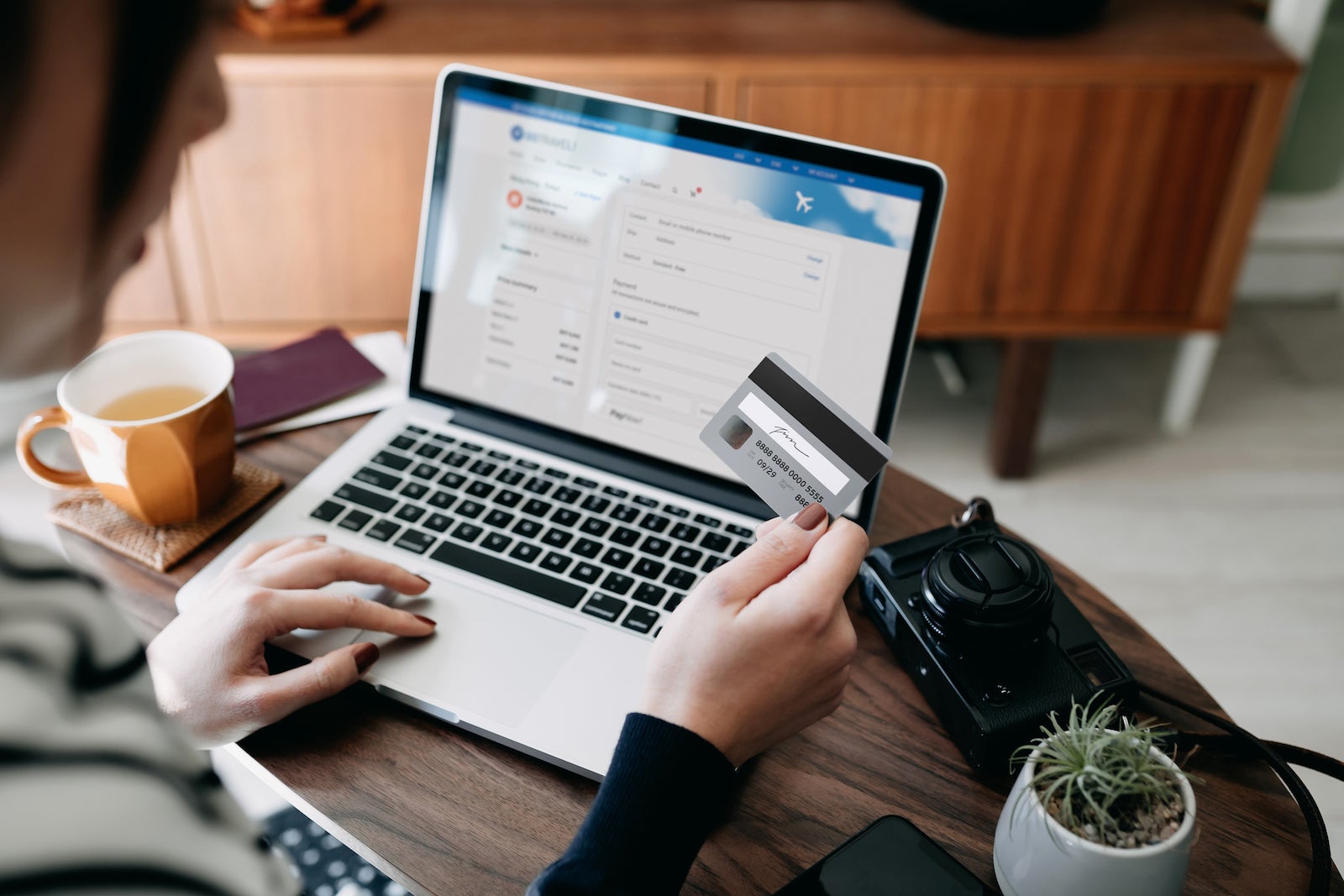 Holland America sailings aren't the least expensive you'll find, but they won't totally bust your budget, either, particularly if you opt for a more bare-bones cabin in the inside or ocean-view categories.
Although the line doesn't offer a truly all-inclusive cruise experience, it does allow you to purchase a Have It All premium package , rather than simply paying the base cruise fare. The package includes shore excursions, specialty dining, Wi-Fi and a beverage package. Gratuities are extra, but the line sometimes runs promotions that roll them into the cruise fare.
There are also special perks and priority benefits for passengers who pay for Club Orange access. When cruisers book with Holland America, they have the option to purchase a Club Orange add-on that provides priority check-in and disembarkation, priority tendering, dinner in a restaurant exclusive to Club Orange and a complimentary cabin upgrade, among other extras. Prices vary by sailing.
When it comes to fares, at the time of publication, the least expensive weeklong voyage I could find was $371 per person — $53 per person, per night — for a seven-night Alaska sailing through the Inside Passage, round-trip from Vancouver, British Columbia, on Sept. 22, 2024, aboard Nieuw Amsterdam in an inside cabin.
Prices range all the way up to $91,199 per person — $686 per person, per night — for a 133-night pole-to-pole Grand Voyage sailing round-trip from Fort Lauderdale's Port Everglades on Jan. 25, 2025, in a Neptune Suite aboard Zuiderdam.
How to book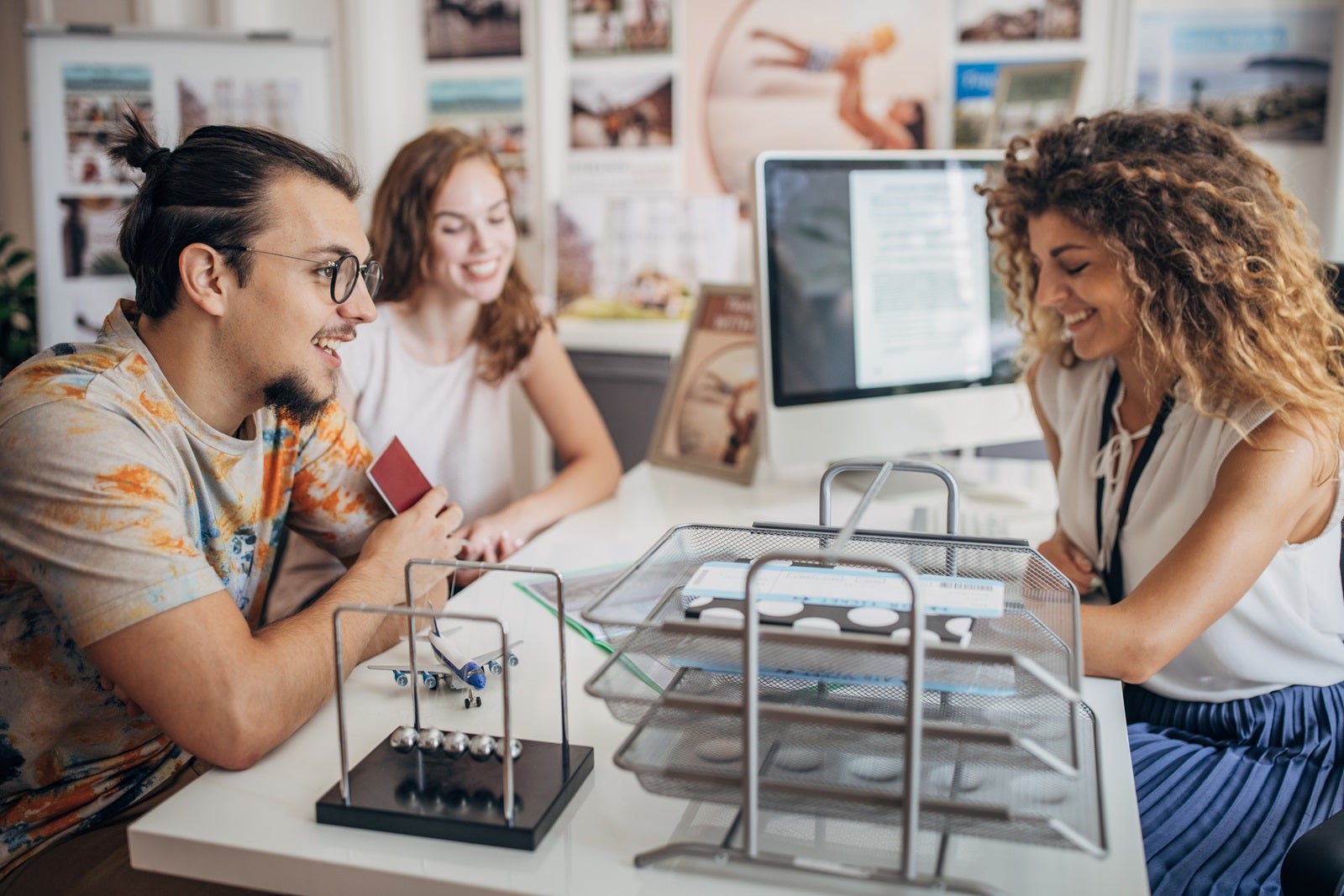 Cruisers can book Holland America voyages directly by visiting the company's website, by calling a cruise line representative at 855-932-1711 or by using a third-party online booking engine. If you need further assistance, a travel agent can help you narrow down the destination and ship you're looking for, field any special cabin requests you might have and process your reservation without costing you anything extra for the personalized service.
To maximize the return on your investment, carefully consider the type of card you're using to make the purchase. If you're someone who plans to pledge loyalty to Holland America, you might consider the Holland America Line Rewards Visa® Card . It offers welcome bonuses (at the time of publication, 10,000 bonus points when you spend $500 within the first 90 days of card opening), 2 points per dollar spent on Holland America purchases (including onboard purchases) and 1 point per dollar on all other purchases. Points can either be redeemed toward cruise purchases or as statement credits.
However, you might get more value out of one of TPG's favorite credit cards for booking cruises .
The information for the Holland America Line Rewards Visa Card has been collected independently by The Points Guy. The card details on this page have not been reviewed or provided by the card issuer.
Bottom line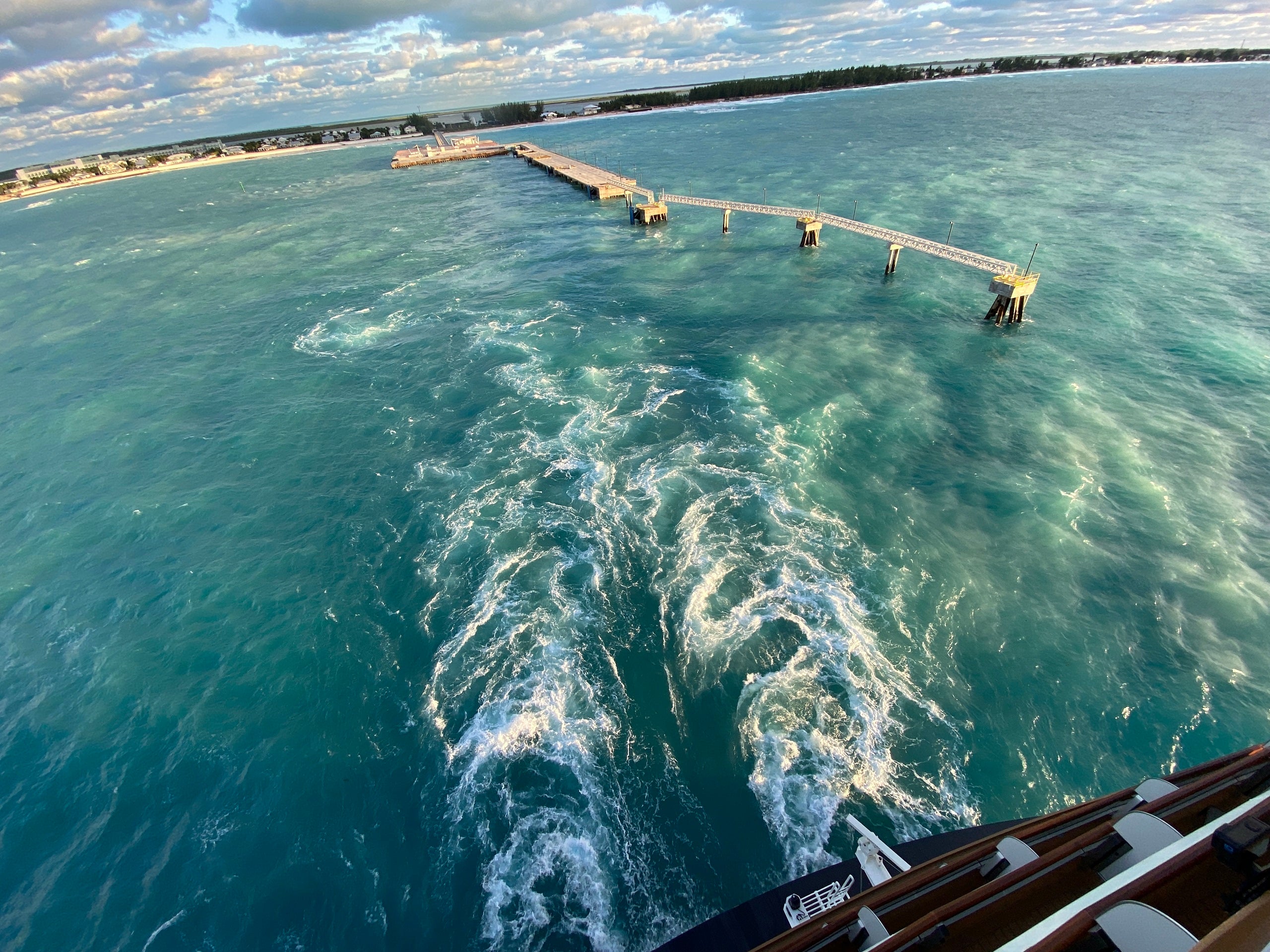 Holland America is a cruise line that caters to passengers seeking a premium experience at a reasonable price. It takes pride in its heritage, and its ties to immigration and historical events make it a compelling draw for history buffs and travelers interested in genealogy.
Passengers also have an impressive number of choices when it comes to destinations. Holland America offers itineraries spanning all seven continents, so you only need to decide where you'd like to go.
The line's Pinnacle Class renaissance shows a marked effort by the brand to improve the onboard experience, particularly in the way of entertainment. Sailings offer passengers excellent music and shows and serve phenomenal food in an elegant atmosphere.
Whether you're sailing with your significant other, friends or extended family, you're sure to enjoy a voyage with Holland America.
Planning a cruise? Start with these stories:
The 5 most desirable cabin locations on any cruise ship
The 8 worst cabin locations on any cruise ship
A quick guide to the most popular cruise lines
21 tips and tricks that will make your cruise go smoothly
15 ways cruisers waste money
15 best cruise ships for people who never want to grow up
What to pack for your 1st cruise
Search Please fill out this field.
Manage Your Subscription
Give a Gift Subscription
Sweepstakes
This Cruise Line Just Announced New 3-week Trips to South America and Antarctica — for as Low as $163 a Day
Holland America's 2025–26 season has stops at Iguazu Falls, Machu Picchu, and Torres del Paine National Park.
Courtesy of Holland America Line
There's been a lot of buzz about Antarctica in recent years, and if you're itching to make the trip, Holland America just opened bookings for its southern itineraries during the 2025–2026 season.
The cruise line's 1,964-passenger ship Oosterdam will sail between Santiago, Chile, and Fort Lauderdale or Buenos Aires on a variety of 14-, 17-, and 22-day itineraries between November 2025 and March 2026. Highlights include traversing the Panama Canal; overland trips to Iguazu Fall, Machu Picchu, and the Galápagos; and visits to the Falkland Islands, Torres del Paine National Park, and, of course, Antarctica.
Mekdet/Getty Images
All together, the itineraries provide access to 16 UNESCO World Heritage sites and UNESCO Biosphere Reserves. 
"South America is a vibrant region that offers contrasting experiences within one cruise, sailing from the tropics to glaciers and busy cities to some of the most remote places in the world," Dan Rough, Holland America Line's vice president of revenue management, said in a statement provided to Travel + Leisure . "Our mid-sized ships make it possible to craft itineraries that feature an exciting collection of South American ports; and our menus, enrichment, and entertainment on board ensure guests come away feeling deeply connected to the places they visited."
If you plan on booking the Antarctica itinerary, take note: you won't actually get off the ship there, as there are too many passengers onboard land excursions. (Ships must have fewer than 500 passengers to qualify for off-ship activities.)
Instead, you'll do scenic sailing along the coastline for four days, weather permitting, likely seeing many icebergs and whales along the way. The trade-off does come at a cost — or rather a lack of one. Sail-by cruises to Antarctica are much less expensive than expedition cruises with landings.
Fares for the 14-day South America Passage itinerary begin at $1,699 per person based on double occupancy. Book today at hollandamerica.com .
By clicking "Accept All Cookies", you agree to the storing of cookies on your device to enhance site navigation, analyze site usage, and assist in our marketing efforts.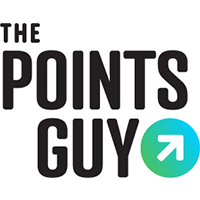 The Points Guy
5 best Silversea Cruises destinations
Posted: November 9, 2023 | Last updated: November 10, 2023
Ultraluxury line Silversea Cruises offers a jaw-dropping array of worldwide destinations on both classic — as the line calls its traditional cruise ships — and expedition vessels. Initially, Silversea was the only luxury line offering both voyage styles; perhaps its success led the way for others, such as Viking and Seabourn, which have followed.
Between its classic and expedition vessels, Silversea features more than a dozen ships visiting more than 900 destinations across all seven continents. Among classic cruise destinations, Silversea maintains a strong presence in Europe , especially in the Mediterranean . (Company headquarters are in Monaco.) It also sails the British Isles and Northern Europe from spring into late fall, and its Canada and New England leaf-peeping cruises generate much buzz in the autumn months.
Come winter, ships head to the always-sunny Caribbean , as well as summery Australia, New Zealand, South America and Asia.
Silversea caters to travelers looking for extra-long sailings to multiple destinations. The line offers a limited number of "combination cruises," where itineraries combine two or three cruises into one for in-depth regional exploration.
Grand Voyages, its next-longest options, can run from 59 to 131 days. The ultimate in destination-bagging, world cruises are the longest itineraries on offer and run once per year; for example, the 137-day voyage in 2025 departs from Tokyo and visits 59 ports across 30 countries — including Turkey, Italy, Sweden, India, Saudi Arabia and Greenland — before ending in New York. (The 2024 world cruise is already sold out.)
Silversea's expedition vessels seek more-remote locales. Three ships — Silver Cloud, Silver Endeavour ( formerly Crystal Endeavor ) and Silver Wind — extensively explore the Arctic and Antarctica during polar seasons. Silver Origin, custom-built to sail the Galapagos, cruises in the wildlife-rich islands year-round with just 100 passengers. Meanwhile, 144-passenger Silver Explorer spends much of its time in Australia's Kimberley region and also in the South Pacific islands.
For more cruise news, reviews and tips, sign up for TPG's cruise newsletter .
When not sailing polar regions, Silversea's expedition vessels venture literally to every country permitted, from the American West Coast and the Indian Ocean to the South Pacific and South America.
The line's first expedition Grand Voyage in 2024 is a 125-day cruise on Silver Wind, sailing from the South Pole to the North Pole, offering the best of both Antarctica and the Arctic. Along the way, it will call on major highlight cities — Lisbon, London, Buenos Aires and Reykjavik, for example — across several continents.
With Silversea offering most of the world on a silver platter, the challenge becomes choosing a sole destination. Here, we offer five regions where Silversea consistently shines, promising a cruise meeting — if not exceeding — anyone's idea of a dream vacation.
Galapagos Islands
Silversea is a longtime player in the Galapagos ; now-retired Silver Galapagos began cruising there in 2013. The more polished 100-passenger Silver Origin, Silversea's first destination-specific ship, debuted in 2021 and sails between the islands year-round. All-suite accommodations with ocean-view showers, butlers for all guests, an interactive base camp, Ecuadorian cooking classes and a stargazing platform set this expedition ship apart from the exploratory pack.
Most cruises are seven days long, sailing round-trip from San Cristobal, Ecuador, and visiting Floreana and Santa Cruz among the isles. During the December holidays, 10- and 11-day voyages make onboard celebrating relaxed and easy, and 14-day cruises are ideal for travelers wanting a full two-week experience.
With two Silversea expedition ships — Silver Cloud and Silver Wind — cruising the Arctic , you can count on plenty of choice in this rugged, bucket list destination. The 254-passenger twin expedition vessels deliver a multitude of itineraries and voyage lengths from late May through early October.
Options include full circumnavigations of Svalbard that last more than a week and Northwest Passage crossings that can stretch more than three weeks. Some nine-day cruises are Greenland exclusive, while some of the longer sailings explore Canadian islands, such as Lower Savage, with opportunities to spot polar bears. These voyages allow passengers to learn about Inuit culture by visiting local attractions like the Nunatta Sunakkutaangit Museum, with its impressive collection of local and regional Inuit artifacts and artwork.
Related: I didn't think I'd like my 1st Arctic expedition cruise; here's what proved me wrong
Silversea now devotes three posh expedition ships — Silver Cloud, Silver Endeavour and Silver Wind — to Antarctica from late October until late March, making it a major regional player. (Veteran polar vessel Silver Explorer now focuses on the South Pacific, such as Australia's Kimberley.)
Silver Endeavour possesses a PC6 ice-class rating, one of the industry's highest, and advanced exploration technology, including a remotely operated underwater vehicle and a remote gimbal camera system.
Silversea offers two styles of Antarctic voyages . The quickest, dubbed Antarctica Bridge , usually run six days. Passengers skip the potentially rough waters of the Drake Passage by flying directly to King George Island (the largest of all the South Shetland Islands) from Punta Arenas, Chile. From there, it's just two hours by ship to the Antarctic Peninsula for immediate polar gratification. Some nine-day Antarctica Bridge sailings are offered, too; they also bypass the Drake and provide more Antarctic exploration time.
Antarctic cruises sailing the Drake Passage cruise round-trip from Puerto Williams, Chile, and run from 10 to 18 days. These longer, more comprehensive cruises can include three days in the Falkland Islands and South Georgia Island or Elephant Island.
Related: 6 ways to travel to Antarctica in style and luxury
Mediterranean
Silversea claims the Med as its home base and plies its waters accordingly. The line delivers access to both tiny ports and big hitters so passengers can experience an authentic Mediterranean cruise , either in classic or expedition style.
The fleet's classic ships are magnets for luxe-loving cruisers; the arrival of Silver Ray in 2024 means Silversea will soon have six classic ships and one expedition vessel in the region.
Count on diverse itineraries and cruise lengths, with many voyages spanning 10 or 11 days. Look for more off-the-beaten-path ports, not just marquee cities. Ships might stop in Giardini Naxos, Sicily; Bari, Italy; Casablanca, Morocco (with cool excursions like lunch at Rick's Cafe, from the iconic film); or Collioure on the south coast of France, where you'll have a chance to visit medieval Carcassonne.
When Silversea ships visit glam, big-name ports, they go beyond offering just the typical shore excursions featured on other lines' vessels — perhaps, in part, because many Silversea cruisers have already been to top European cities and are looking for something more.
In Monaco's Monte Carlo, this luxe line provides flightseeing over the Cote d'Azur and explorations of Dolceacqua, Italy, a beautifully preserved medieval town in Liguria at France's border. When a ship visits Livorno, Italy, passengers can go truffle-hunting, sip Super Tuscan wines or embark on a S.A.L.T. (Sea and Land Taste) shore excursion, savoring an Italian barbecue feast with fine wine in the Tuscan hills.
Even Silversea's expedition ships indulge in Med time, although with a smaller footprint. These cruises will unfold differently than on classic ships, with an emphasis on remote towns and villages.
Expect an expedition team of experts in fields like history to lead many of the outings. Passengers might engage in active pursuits like hikes and Zodiac rides. For example, on a Silver Cloud cruise from Athens to Lisbon, passengers visit Tunisia and Algeria, venturing to seaside ports with 16th-century mosques, old casbahs and Spanish fortresses.
Related: Best Mediterranean cruise tips to enhance your European vacation
Australia and New Zealand
Silversea dives deep into South Pacific offerings, with five classic ships and two expedition vessels presenting itineraries to a whopping 150 destinations.
Cruises hovering around two weeks — such as those between Auckland, New Zealand, and Sydney or Melbourne in Australia — are plentiful. Many home in on New Zealand's pristine splendors, visiting beckoning ports like Dunedin and Wellington. Ships also stop in Hobart, Tasmania, where more than a dozen excursions await passengers.
Classic itineraries covering more of Australia include a 17-day trip from Singapore to Brisbane on Silver Muse, including ports like Cairns to view the Great Barrier Reef or join a rainforest journey. In Darwin, Australia's capital of the north, head out on the Adelaide River to look for jumping crocodiles.
Silver Muse also sails a fascinating route between Cairns, Australia, and Auckland, visiting the Great Barrier Reef; Noumea, New Caledonia's capital; and remote Mystery Island in Vanuatu. Expect to choose between several excursions from New Zealand's Bay of Islands.
For adventuresome cruisers, Silver Cloud offers multiple expeditions between late May and early September in Australia's unspoiled Kimberley, primarily sailing 10 days between Darwin and Broome. This fascinating western Australia region features horizontal waterfalls (not a typo), saltwater and freshwater crocodiles, and rock art that possibly dates back 40,000 years.
Bottom line
Silversea presents an eye-popping array of both far-flung and close-to-home itineraries for traditional cruising or adventuring in utmost luxury. Expect a significant focus on Arctic and Antarctic itineraries for expedition ships, with Galapagos cruises year-round. Classic ships offer close-to-home fall foliage, Alaska and Caribbean voyages, yet also venture globally, with an emphasis on Europe from spring to fall and Asia, South America, Australia and New Zealand in our winter.
Planning a cruise? Start with these stories:
The 5 most desirable cabin locations on any cruise ship
A beginners guide to picking a cruise line
The 8 worst cabin locations on any cruise ship
A quick guide to the most popular cruise lines
21 tips and tricks that will make your cruise go smoothly
15 ways cruisers waste money
The ultimate guide to what to pack for a cruise
Editorial disclaimer: Opinions expressed here are the author's alone, not those of any bank, credit card issuer, airline or hotel chain, and have not been reviewed, approved or otherwise endorsed by any of these entities.
More for You
Mike Lindell Cheers Judge's 'Historic' Ruling as Vindication
Baby Blues by Rick Kirkman and Jerry Scott
Experts raise alarm after Biden strikes agreement with China to shut down fossil fuels
Iran's betrayal leaves Hamas nowhere to go
Balance of Nature ordered to stop sales of supplements after FDA lawsuits
Honda recalls nearly 250K vehicles because bearing can fail and cause engines to run poorly or stall
Trump-Appointed Judge Deals Blow to Republicans
Chilling map shows the utter devastation of a nuclear attack on the US
NBA says Hornets' LaMelo Ball must cover 'LF' tattoo, cites policy
It's not just a stereotype: Gen Z really does 'have a work ethic problem'
The seven new types of old age – and how to tell which one you are
A Russian official said soldiers are dying in large numbers, but he'll get in trouble if he doesn't send more to fight, leaked video shows
Donald Trump's Interactions With Secret Service on Jan. 6 Revealed in Audio
FDA recalls another 27 eye drop products: What you need to know as a consumer
Peanuts by Charles Schulz
How to watch tonight's Colorado Buffaloes vs. Washington State Cougars game: Livestream options, kickoff time
Stormy weekend to impact early holiday travel across the West
Minnesota considers changing flag after historic 1893 design accused of racism against Native Americans
Democrats Turn On Joe Biden As Pressure Grows To Not Run
Massive ocean discovered beneath the Earth's crust containing more water than on the surface