Cruise Line Recruitment Events
Cruise job fairs and recruitment events are a perfect opportunity to get some face-to-face time with the managers that are screening and hiring job applicants. Where can you find information on these recruiting events and interview dates? Should you just show up at these job fairs or should you register ahead of time? Here are some answers as well as how to be successful at one of these cruise job recruitment events.
Where to Find Cruise Line Recruitment Events
Recruitment Agency Websites – Various cruise lines use hiring partners to assist with screening potential candidates for cruise jobs. Although some agencies prefer to use Skype for interviews, other agencies may schedule numerous interviews on the same day in major cities across the country you live in.
Cruise Ship Concessions Websites – Steiner Leisure, one of the largest onboard concessions for cruise jobs, features interview dates on their website on an ongoing basis. Job-seekers looking for a job as a Hair Stylist, Nail Technician, Beauty Therapist, Massage Therapist, or Fitness Trainer should keep an eye on Steiner's global recruitment dates.
Cruise Ship Job Fairs – NCL America, a division of Norwegian Cruise Line, offers job fairs throughout the year at select cities throughout the USA. They are one of the only cruise lines that offer numerous jobs for Americans. Keep an eye on this link for upcoming job fairs.
Recruitment Events for Cruise Ship Medical Jobs – Carnival UK offers Medical Open Days onboard select P&O Cruises and Cunard Line cruise ships. These open days provide an opportunity for medical professionals to gain information about working on cruise ships as well as apply for a job as a doctor or nurse.
College Campus Recruiting Events – In the past Royal Caribbean has hosted their Global Casting Summit at colleges around the USA. Job-seeking students can sign up for the quarterly Royal Caribbean Connection Newsletter that lists upcoming recruiting events.
Get Invited to a Cruise Line Recruitment Event
Although you may find a date and specific location of an upcoming recruitment event, other times you may only find a date and the name of a city. So now what? Although your first instinct may be to phone and find out exactly where the interview is taking place, there is a better way.
And, those that think they should just show up to a recruitment event think again. Getting an invitation, letting the recruiter know you are coming, or requesting to pre-register are better first steps.
Job seekers need to email their resume along with a cover letter (body of the email) to the recruiting employer. At the end of the email (cover letter), applicants should add a request similar to, "Please consider me for the upcoming interviews in Toronto." In other cases, you may need to complete an online application first then send a follow up email requesting to be considered for an upcoming interview.
How to Be Successful at Cruise Line Recruitment Events
Do Your Homework – Start with researching everything you can about the cruise line or concession you want to work. Understand which companies that the agency represents. Get to know what it's like to live and work onboard including cabin sharing, hours worked, alcohol policy, multinational and multicultural crew, and homesickness. Typically these events are meant to shed light on these topics and scare away candidates that are prepared to work on cruise ships.
Dress for Success – Treat these events as you would for any land-based job interview. Dress professionally. Pay attention to hair, make up, facial hair, tatoos, etc. You don't want to call attention to yourself in a negative way. Bring some type of professional bag or folder to hold any papers, documents, pen, cell phone (remember to turn off), keys, etc. You want to look organized and put together.
Bring Copies of Your Resume Package – Although you have already sent your resume and application package ahead of time, you need to bring extra copies. An application package should include your resume, cover letter, certificates, copy of your passport, references and an appropriate photo. You may be interviewed by two or three different recruiters. Have an application package ready for anyone that needs one.
Be Prepared to Answer Interview Questions – Interview preparation is what will make you stand out over other applicants. You need to be prepared how you will introduce yourself to the interviewer.  Plus, get an idea of what you will be asked in an interview (more homework). Don't just go over these questions. Practice your answers out loud.
Bring a List of Questions – Be prepared with a list of questions that you want to ask. Careful with these types of questions because you want to come off as being prepared not asking questions that you should already know the answers to. A couple of questions could be about how soon the recruiter expects to make a decision, what the sales target would be for you, or what the opportunities for advancement are like.
We use cookies to ensure that we give you the best experience on our website.
You are using an outdated browser. Please upgrade your browser to improve your experience and security.

Follow Cruise Jobs on Facebook
Follow Cruise Jobs on Instagram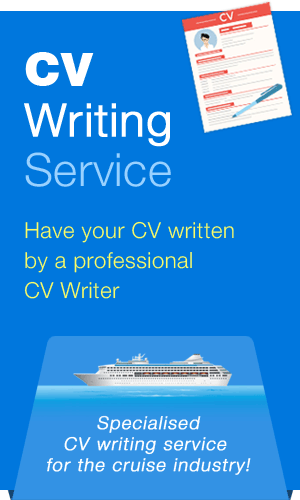 Free emails with tips and advice on how to get a job on-board a cruise ship.
7 ways to prepare for a Cruise Job Fair
Attending a Cruise Job Fair can land you your dream job working within the cruise industry and travelling the world. But it's still a highly competitive industry – follow these seven steps to make sure you create the right first impression and give yourself the best possible chance of securing a role on board.
1. Hone your CV
Your CV might not play as important a role at a job fair compared to applying for jobs online but it's still a vital piece of your job hunter kit. Spend some time working on your CV, paying particular attention to your opening statement. Research exactly what keywords to use to highlight your skills. The Cruise Job Fair includes a CV clinic too, so if you're struggling to get noticed heading here first will help you refine your approach before heading out to network.
Consider having your CV written by a professional CV writer .
2. Do your research
Take the time to have a look at which companies are going to be present. Doing some research on the companies that you're interested in can give you an advantage. Knowing their values, target market, routes and features can help you position yourself as a clued up, impressive candidate.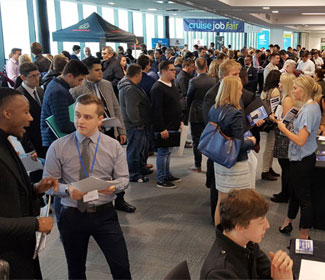 3. Prepare your first impression
Treat a Cruise Job Fair like a job interview when it comes to your first impression. Prepare your outfit before the big day, with a focus on creating a smart appearance and run through your introduction. Focus on selling yourself and showing your passion in a short period of time to capture attention in a busy environment.
4. Create a strategy
Hundreds of other potential candidates will be heading to the Cruise Job Fair and with so many different lines and recruiters it can be difficult to get around them all. Make a list of those exhibitors that are your top priority and a plan B list just in case you have a little time left over at the end of the day.
5. Plan your answers (and questions!)
Many companies exhibiting at will be offering pre-interviews to identify candidates they'll want to speak with further. Prepare as you would for an interview, running through the common questions that are likely to come up. Remember to plan some of your own questions to demonstrate your enthusiasm.
6. Remember it's about networking too
It's easy to make a job fair all about searching for the perfect job but it has other benefits too. Remember to network as well; you could pick up some tips that will boost your chances and learn about what it's like working for different companies.
7. Have a plan for following up
Following up with the people you meet at the job fair can land you that all important second meeting. Have a plan for how you're going to do this, for instance, picking up business cards and gathering information on the day.
00800 0310 21 21 1-855-577-9489 1-877-288-3037 1-877-288-3037 1-877-474-2969
| NCL Travel Blog">11-Reasons to Cruise to Alaska this Summer | NCL Travel Blog
| Norwegian Cruise Line">14-Day Authentic Alaska - Northbound Cruise Tour | Norwegian Cruise Line
| Deck Plans | Norwegian Cruise Line">14-Day Authentic Alaska - Southbound Cruise Tour | Deck Plans | Norwegian Cruise Line
| Norwegian Cruise Line">20-Day Transpacific from Tokyo (Yokohama) & Alaska | Norwegian Cruise Line
| NCL Travel Blog">11 Reasons to Cruise to Alaska this Summer | NCL Travel Blog
View All Results
Preferences
Latitudes Rewards
Special Offers
Personalised Recommendations
Make reservations before you cruise
1 (current)
* Terms & Conditions Package not available on sailings less than 5 days or charter sailings.
Find out how to join our team
Whether on land or on board, we're always looking for the best and brightest to join our all-star team. All you need to do is click below to view available opportunities and how to apply.
Norwegian Cruise Line Career Opportunities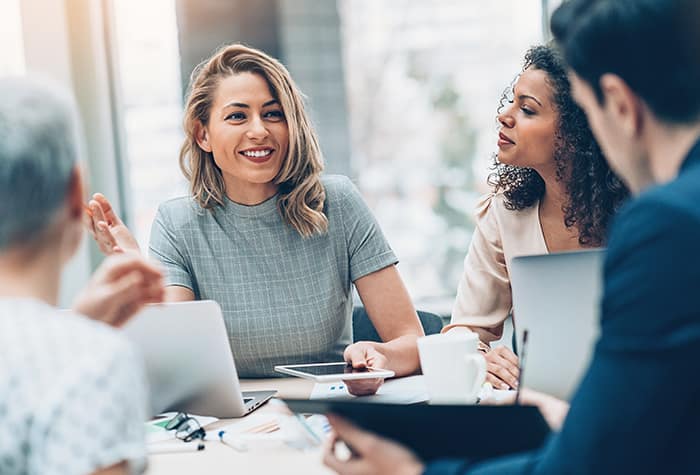 Karriere an Land
Corporate employment.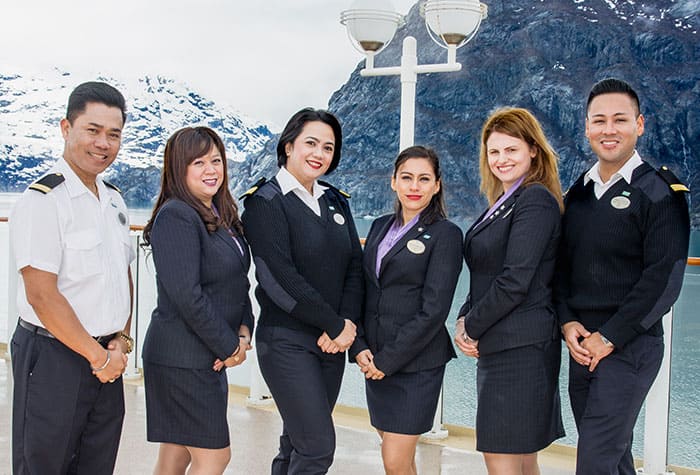 Shipboard Employment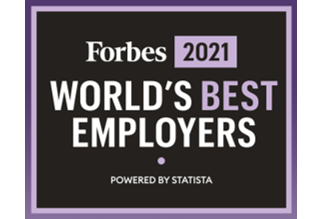 More Information About Norwegian Cruise Line
Our company.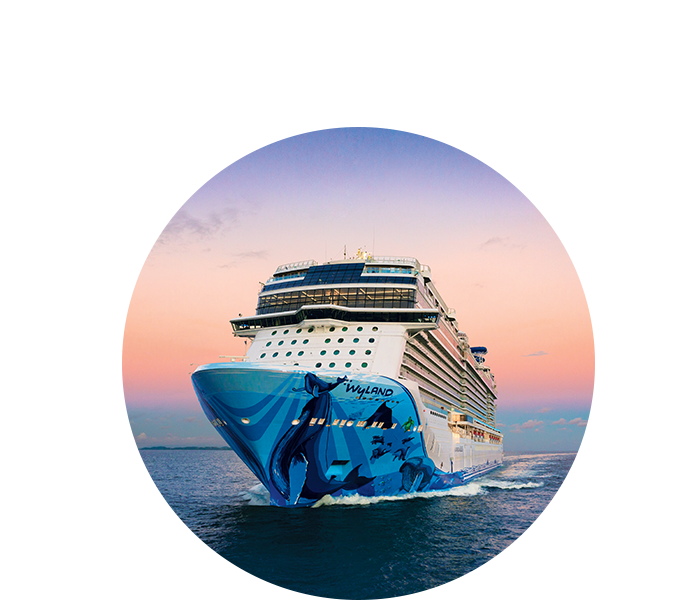 For Investors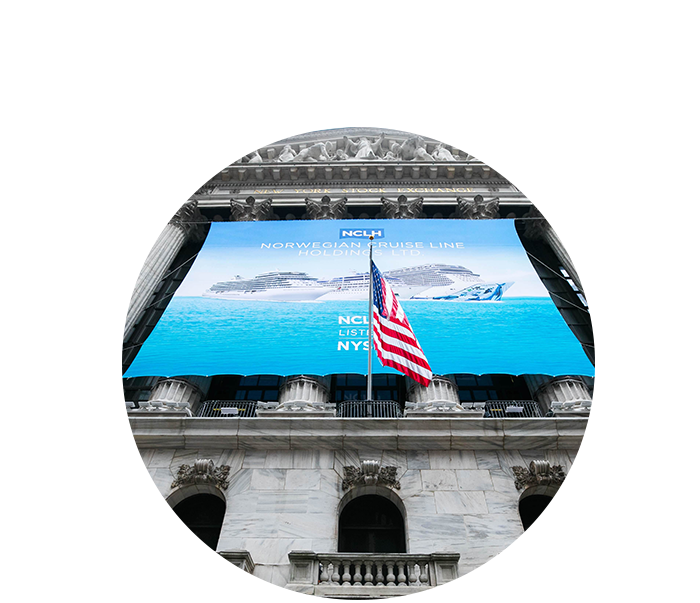 Who are you?
Job Seeker Recruiter / Exhibitor
Recruiters Log In
Exhibitors and recruiters who used scanners to capture candidate data at our job fairs may log in to view and download the data.
Email address:
Candidates do not have accounts on this website. You can, however, upload your CV. It will be accessible to recruiters who you meet in person at the job fair.
Download your ticket for one of the upcoming Cruise Job Fairs .
View Events
Upload your CV to the website.
Virtual Career Fair - Bar and Restaurant
Various Bar and Restaurant positions for the Royal Caribbean Group
5/9/2023 01:00:00 PM UTC
5/9/2023 08:00:00 PM UTC
Tuesday, 9 May 2023
13:00 - 20:00 Time zone: GMT

Royal Caribbean Group is looking for experienced candidates for a range of exciting positions onboard their cruise ships.
Royal Caribbean Group is a cruise vacation company comprised of three award-winning global brands: Royal Caribbean International , Celebrity Cruises , and Silversea Cruises .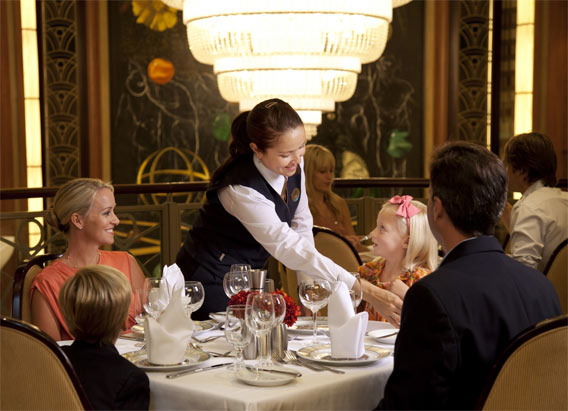 Recruiters want to interview candidates for the following positions:
Assistant Maitre'D
Restaurant hostess
Assistant Waiter
Basic Requirements
All applicants must meet the following basic requirements:
Minimum of 2 years of previous working experience (cruise ships, hotels, restaurants, resorts, etc.);
Vaccines are required for onboarding.
What is it?
This is a virtual cruise job fair - an online event for those who want to work on cruise ships. You will have the opportunity to meet recruiters from leading cruise lines via a video link.
Who is this online event for?
This virtual job fair is open to job seekers with valid passports issued by one of the following countries: Afghanistan, Aland Islands, Albania, Algeria, American Samoa, Andorra, Angola, ... + 223 more Anguilla, Antigua and Barbuda, Argentina, Armenia, Aruba, Australia, Austria, Azerbaijan, Bahamas, Bahrain, Bangladesh, Barbados, Belgium, Belize, Benin, Bermuda, Bhutan, Bolivia, Bonaire, Sint Eustatius and Saba, Bosnia and Herzegovina, Botswana, Bouvet Island, Brazil, British Indian Ocean Territory, Brunei, Bulgaria, Burkina Faso, Burundi, Cabo Verde, Cambodia, Cameroon, Canada, Cayman Islands, Central African Republic, Chad, Chile, China, Colombia, Comoros, Cook Islands, Costa Rica, Croatia, Curacao, Cyprus, Czechia, Denmark, Djibouti, Dominica, Dominican Republic, Ecuador, Egypt, El Salvador, Equatorial Guinea, Eritrea, Estonia, Eswatini, Ethiopia, Falkland Islands, Faroe Islands, Fiji, Finland, France, French Guiana, French Polynesia, Gabon, Gambia, Georgia, Germany, Ghana, Gibraltar, Greece, Greenland, Grenada, Guadeloupe, Guam, Guatemala, Guernsey and Alderney, Guinea, Guinea-Bissau, Guyana, Haiti, Honduras, Hong Kong, Hungary, Iceland, India, Indonesia, Iraq, Ireland, Isle of Man, Israel, Italy, Ivory Coast, Jamaica, Japan, Jersey, Jordan, Kazakhstan, Kiribati, Korea (South), Kuwait, Kyrgyzstan, Laos, Latvia, Lebanon, Lesotho, Liberia, Libya, Liechtenstein, Lithuania, Luxembourg, Macau, Madagascar, Malawi, Malaysia, Maldives, Mali, Malta, Marshall Islands, Martinique, Mauritania, Mauritius, Mayotte, Mexico, Micronesia, Moldova, Monaco, Mongolia, Montenegro, Montserrat, Morocco, Mozambique, Myanmar, Namibia, Nauru, Nepal, Netherlands, New Caledonia, New Zealand, Nicaragua, Niger, Niue, Norfolk Island, North Macedonia, Northern Mariana Islands, Norway, Oman, Pakistan, Palau, Palestine, Panama, Papua New Guinea, Paraguay, Peru, Philippines, Poland, Portugal, Puerto Rico, Qatar, Romania, Rwanda, Réunion, Saint Barthelemy, Saint Kitts and Nevis, Saint Lucia, Saint Martin (French Part), Saint Pierre and Miquelon, Saint Vincent and The Grenadines, Samoa, San Marino, Sao Tomé and Príncipe, Saudi Arabia, Senegal, Serbia, Seychelles, Sierra Leone, Singapore, Sint Maarten (Dutch Part), Slovakia, Slovenia, Solomon Islands, Somalia, South Africa, South Georgia and The South Sandwich Islands, South Sudan, Spain, Sri Lanka, Sudan, Suriname, Svalbard and Jan Mayen, Sweden, Switzerland, Syria, Taiwan, Tajikistan, Tanzania, Thailand, Timor-Leste, Togo, Tokelau, Tonga, Trinidad and Tobago, Tunisia, Turkey, Turkmenistan, Turks and Caicos Islands, Tuvalu, Ukraine, United Arab Emirates, United Kingdom, United States Minor Outlying Islands, United States of America, Uruguay, Uzbekistan, Vanuatu, Vatican, Venezuela, Vietnam, Virgin Islands (British), Virgin Islands (U.S.), Wallis and Futuna, Yemen, Zambia.
Work Experience Requirements:
Previous cruise ship experience is not mandatory. However, candidates should have some experience from a related position on shore or a different type of vessels.
Categories:
Recruiters want to meet candidates looking for jobs in the following categories: Restaurant, Beverages .
How to take part?
Create a profile on this website today;
Once your account is set up, go to My Profile . You will see upcoming events that you qualify for listed there;
Select the event you are interested in and sign up for it;
On the day of the event, log in to your profile and follow the instructions.
With the holidays approaching, ABC13's job fair spotlights how you can land a seasonal job
ABC13's Who's Hiring Job Fair with Workforce Solutions explored seasonal jobs ahead of the holiday season.
HOUSTON, Texas (KTRK) -- With the holiday shopping season upon us, many employers are looking for help, and we have a way for you to break in.
This Thursday, ABC13's Who's Hiring Job Fair with Workforce Solutions explored seasonal jobs ahead of the holiday season. If you apply during the event, career advisers will work to line up interviews in days.
You can watch this week's job fair in the video player above.
We're not just talking about retail positions. As the Galveston Port welcomes new cruise ships, there are job opportunities as well. Another industry that continues to look for help is education.
After the holidays, many districts are looking for help in the spring semester. We had someone from the Region 4 Education Service Center on to talk about opportunities and how if you ever wanted to explore teaching, what you can do to get into the industry.
To see the jobs, visit the Workforce Solutions website , and look for the "as seen on ABC13" section. You can apply online or call the ABC13 hotline powered by Workforce Solutions at 713-243-6663.
For updates on employment, hiring and free job fairs, follow Nick Natario on Facebook , Twitter and Instagram .
ABC13 job fair features positions in East End and Magnolia communities
Abc13 job fair features ways you can break into construction industry, abc13 job fair focuses on national manufacturing career awareness week, abc13 job fair focuses on disabilities employment awareness month, top stories.
Election 2023: Complete local results
Whitmire, Jackson Lee to face off in Houston mayoral runoff
Texans OK most ballot props but reject raising judges' retirement age
No cases of voter discrimination at polls in Harris County, DOJ says
Election: KY gov. reelected, OH protects abortion, other key races
A messy cold front could bring days of clouds and inches of rain
Deputy hospitalized, grazed by bullet on Tomball Parkway, HCSO says
Man gets stuck in manhole construction site in Galveston
Museum of Labor Glory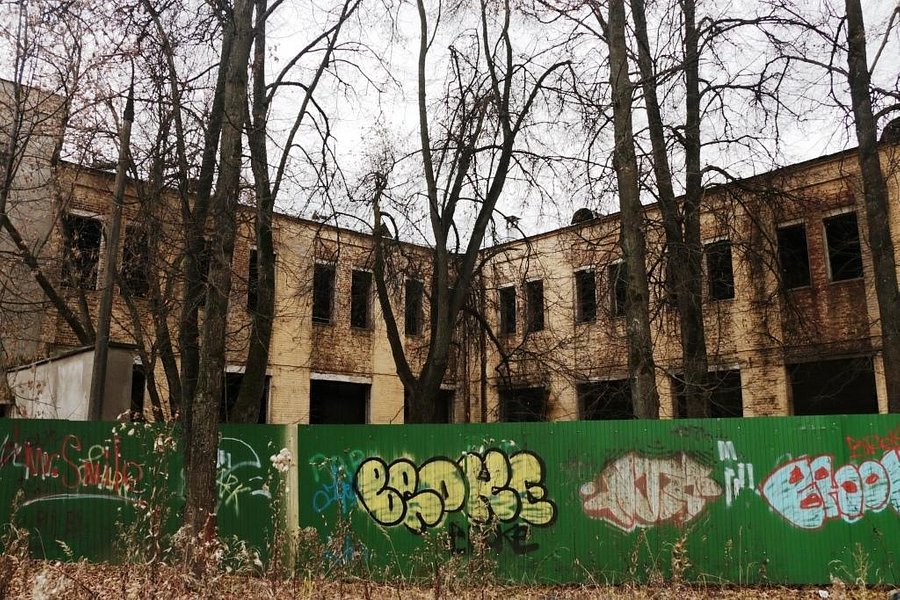 Museum of Labor Glory - All You Need to Know BEFORE You Go (with Photos)
(0.82 mi) Elektrostal Hotel
(1.07 mi) Hotel Djaz
(1.23 mi) MTM Hostel Elektrostal
(1.24 mi) Yakor Hotel
(1.25 mi) Mini Hotel Banifatsiy
(0.00 mi) Tashir Pizza
(0.00 mi) Kroshka Kartoshka
(0.00 mi) McDonald's
(0.26 mi) Teremok
(0.43 mi) Mazhor
Expedia Rewards is now One Key™
Elektrostal, visit elektrostal, check elektrostal hotel availability, popular places to visit, electrostal history and art museum.
You can spend time exploring the galleries in Electrostal History and Art Museum in Elektrostal. Take in the museums while you're in the area.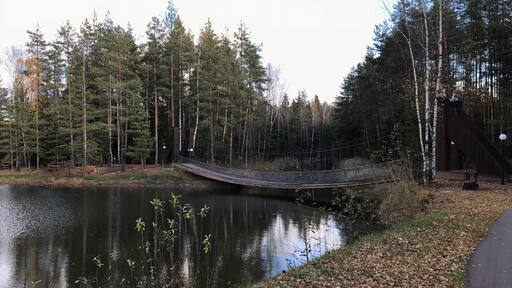 Places of interest
Electrostal History and Art Museum Vacations
Yuri Gagarin Cosmonaut Training Center Vacations
Peter the Great Military Academy Vacations
Central Museum of the Air Forces at Monino Vacations
Pekhorka Park Vacations
Balashikha Arena Vacations
History of Russian Scarfs and Shawls Museum Vacations
Balashikha Museum of History and Local Lore Vacations
Bykovo Manor Vacations
Noginsk Museum and Exhibition Center Vacations
Ramenskii History and Art Museum Vacations
Malenky Puppet Theater Vacations
Saturn Stadium Vacations
Fairy Tale Children's Model Puppet Theater Vacations
Likino Dulevo Museum of Local Lore Vacations
Orekhovo Zuevsky City Exhibition Hall Vacations
Additional information about Expedia Group
Popular Professionals
Design & Planning
Construction & Renovation
Finishes & Fixtures
Landscaping & Outdoor
Systems & Appliances
Interior Designers & Decorators
Architects & Building Designers
Design-Build Firms
Kitchen & Bathroom Designers
General Contractors
Kitchen & Bathroom Remodelers
Home Builders
Roofing & Gutters
Cabinets & Cabinetry
Tile & Stone
Hardwood Flooring Dealers
Landscape Contractors
Landscape Architects & Landscape Designers
Home Stagers
Swimming Pool Builders
Lighting Designers and Suppliers
3D Rendering
Sustainable Design
Basement Design
Architectural Design
Universal Design
Energy-Efficient Homes
Multigenerational Homes
House Plans
Home Remodeling
Home Additions
Green Building
Garage Building
New Home Construction
Basement Remodeling
Stair & Railing Contractors
Cabinetry & Cabinet Makers
Roofing & Gutter Contractors
Window Contractors
Exterior & Siding Contractors
Carpet Contractors
Carpet Installation
Flooring Contractors
Wood Floor Refinishing
Tile Installation
Custom Countertops
Quartz Countertops
Cabinet Refinishing
Custom Bathroom Vanities
Finish Carpentry
Cabinet Repair
Custom Windows
Window Treatment Services
Window Repair
Fireplace Contractors
Paint & Wall Covering Dealers
Door Contractors
Glass & Shower Door Contractors
Landscape Construction
Land Clearing
Garden & Landscape Supplies
Deck & Patio Builders
Deck Repair
Patio Design
Stone, Pavers, & Concrete
Paver Installation
Driveway & Paving Contractors
Driveway Repair
Asphalt Paving
Garage Door Repair
Fence Contractors
Fence Installation
Gate Repair
Pergola Construction
Spa & Pool Maintenance
Swimming Pool Contractors
Hot Tub Installation
HVAC Contractors
Electricians
Appliance Services
Solar Energy Contractors
Outdoor Lighting Installation
Landscape Lighting Installation
Outdoor Lighting & Audio/Visual Specialists
Home Theater & Home Automation Services
Handyman Services
Closet Designers
Professional Organizers
Furniture & Accessories Retailers
Furniture Repair & Upholstery Services
Specialty Contractors
Color Consulting
Wine Cellar Designers & Builders
Home Inspection
Custom Artists
Columbus, OH Painters
New York City, NY Landscapers
San Diego, CA Bathroom Remodelers
Minneapolis, MN Architects
Portland, OR Tile Installers
Kansas City, MO Flooring Contractors
Denver, CO Countertop Installers
San Francisco, CA New Home Builders
Rugs & Decor
Home Improvement
Kitchen & Tabletop
Bathroom Vanities
Bathroom Vanity Lighting
Bathroom Mirrors
Bathroom Fixtures
Nightstands & Bedside Tables
Kitchen & Dining
Bar Stools & Counter Stools
Dining Chairs
Dining Tables
Buffets and Sideboards
Kitchen Fixtures
Desks & Hutches
Office Chairs
Living Room
Armchairs & Accent Chairs
Coffee & Accent Tables
Sofas & Sectionals
Media Storage
Patio & Outdoor Furniture
Outdoor Lighting
Ceiling Lighting
Chandeliers
Pendant Lighting
Wall Sconces
Wall Mirrors
View All Products
Side & End Tables
Console Tables
Living Room Sets
Chaise Lounges
Ottomans & Poufs
Bedroom Furniture
Nightstands
Bedroom Sets
Dining Room Sets
Sideboards & Buffets
File Cabinets
Room Dividers
Furniture Sale
Trending in Furniture
View All Furniture
Bath Vanities
Single Vanities
Double Vanities
Small Vanities
Transitional Vanities
Modern Vanities
Houzz Curated Vanities
Best Selling Vanities
Bathroom Vanity Mirrors
Medicine Cabinets
Bathroom Faucets
Bathroom Sinks
Shower Doors
Showerheads & Body Sprays
Bathroom Accessories
Bathroom Storage
Trending in Bath
View All Bath
How to Choose a Bathroom Vanity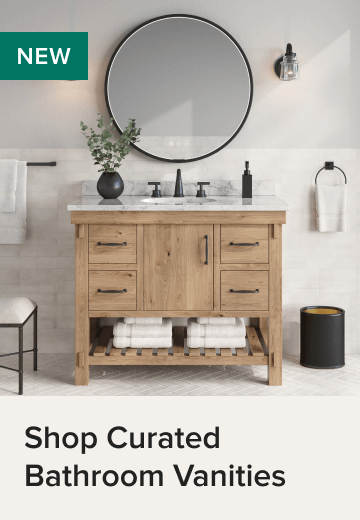 Patio Furniture
Outdoor Dining Furniture
Outdoor Lounge Furniture
Outdoor Chairs
Adirondack Chairs
Outdoor Bar Furniture
Outdoor Benches
Wall Lights & Sconces
Outdoor Flush-Mounts
Landscape Lighting
Outdoor Flood & Spot Lights
Outdoor Decor
Outdoor Rugs
Outdoor Cushions & Pillows
Patio Umbrellas
Lawn & Garden
Garden Statues & Yard Art
Planters & Pots
Outdoor Sale
Trending in Outdoor
View All Outdoor
8 x 10 Rugs
9 x 12 Rugs
Hall & Stair Runners
Home Decor & Accents
Pillows & Throws
Decorative Storage
Faux Florals
Wall Panels
Window Treatments
Curtain Rods
Blackout Curtains
Blinds & Shades
Rugs & Decor Sale
Trending in Rugs & Decor
View All Rugs & Decor
Pendant Lights
Flush-Mounts
Ceiling Fans
Track Lighting
Wall Lighting
Swing Arm Wall Lights
Display Lighting
Table Lamps
Floor Lamps
Lamp Shades
Lighting Sale
Trending in Lighting
View All Lighting
Bathroom Remodel
Kitchen Remodel
Kitchen Faucets
Kitchen Sinks
Major Kitchen Appliances
Cabinet Hardware
Backsplash Tile
Mosaic Tile
Wall & Floor Tile
Accent, Trim & Border Tile
Whole House Remodel
Heating & Cooling
Building Materials
Front Doors
Interior Doors
Home Improvement Sale
Trending in Home Improvement
View All Home Improvement
Cups & Glassware
Kitchen & Table Linens
Kitchen Storage and Org
Kitchen Islands & Carts
Food Containers & Canisters
Pantry & Cabinet Organizers
Kitchen Appliances
Gas & Electric Ranges
Range Hoods & Vents
Beer & Wine Refrigerators
Small Kitchen Appliances
Cookware & Bakeware
Tools & Gadgets
Kitchen & Tabletop Sale
Trending in Kitchen & Tabletop
View All Kitchen & Tabletop
Storage & Organization
Baby & Kids
Cleaning & Laundry
Pet Supplies
Black Friday Furniture Sale
Black Friday Rugs Sale
Black Friday Sofas Sale
Black Friday Patio Furniture Sale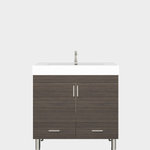 View all photos
Dining Room
Breakfast Nook
Family Room
Bed & Bath
Powder Room
Storage & Closet
Outdoor Kitchen
Bar & Wine
Wine Cellar
Home Office
Popular Design Ideas
Kitchen Backsplash
Deck Railing
Privacy Fence
Small Closet
Stories and Guides
Popular Stories
Renovation Cost Guides
Fence Installation Cost Guide
Window Installation Cost Guide
Discussions
Design Dilemmas
Before & After
Houzz Research
View all pros
View all services
View all products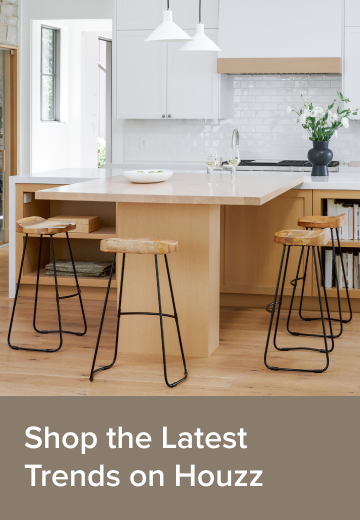 View all sales
Living Room Chairs
Dining Room Furniture
Coffee Tables
Home Office Furniture
Join as a Pro
Interior Design Software
Project Management
Custom Website
Lead Generation
Invoicing & Billing
Landscape Contractor Software
General Contractor Software
Remodeler Software
Builder Software
Roofer Software
Architect Software
Takeoff Software
Lumber & Framing Takeoffs
Steel Takeoffs
Concrete Takeoffs
Drywall Takeoffs
Insulation Takeoffs
Stories & Guides
LATEST FROM HOUZZ
HOUZZ DISCUSSIONS
SHOP KITCHEN & DINING
Kitchen & Dining Furniture
Sinks & Faucets
Kitchen Cabinets & Storage
Knobs & Pulls
Kitchen Knives
KITCHEN PHOTOS
FIND KITCHEN PROS
Bath Accessories
Bath Linens
BATH PHOTOS
FIND BATH PROS
SHOP BEDROOM
Beds & Headboards
Bedroom Decor
Closet Storage
Bedroom Vanities
BEDROOM PHOTOS
Kids' Room
FIND DESIGN PROS
SHOP LIVING
Fireplaces & Accessories
LIVING PHOTOS
SHOP OUTDOOR
Pool & Spa
Backyard Play
OUTDOOR PHOTOS
FIND LANDSCAPING PROS
SHOP LIGHTING
Bathroom & Vanity
Flush Mounts
Kitchen & Cabinet
Outdoor Wall Lights
Outdoor Hanging Lights
Kids' Lighting
Decorative Accents
Artificial Flowers & Plants
Decorative Objects
Screens & Room Dividers
Wall Shelves
About Houzz
Houzz Credit Cards
Privacy & Notice
Cookie Policy
Your Privacy Choices
Mobile Apps
Copyright & Trademark
For Professionals
Remodeling Software
Floor Planner
Contractor Leads
Trade Program
Buttons & Badges
Your Orders
Shipping & Delivery
Return Policy
Houzz Canada
Review Professionals
Suggested Professionals
Accessibility
Houzz Support
COUNTRY COUNTRY
Custom Ironworkers in Elektrostal'
Location (1).
Popular Locations
Albuquerque
Cedar Rapids
Grand Rapids
Indianapolis
Jacksonville
Kansas City
Little Rock
Los Angeles
Minneapolis
New Orleans
Oklahoma City
Orange County
Philadelphia
Portland Maine
Salt Lake City
San Francisco
San Luis Obispo
Santa Barbara
Washington D.C.
Elektrostal', Moscow Oblast, Russia
Featured Reviews for Custom Ironworkers in Elektrostal'
What does an ironworker do, questions to ask prospective ironwork companies:, find ironworkers near me on houzz, business services, connect with us.