Google Maps
How to get ready for a road trip using Google's travel site and Maps
Due to the pandemic, travel has been slow this past year, and you might be a little rusty when it comes to picking up and traveling somewhere to visit friends and family or just planning a getaway. Whatever the case, Google has a few helpful tools in Google Maps and Google's travel site to help you get started on making those plans and staying safe along the way.
Table of contents
Getting started with google's travel website, using google map's road trip feature, planning a trip around covid-19 restrictions.
Google's travel website is meant to be a companion site that can help you plan all of the details of your trip. You can use it to book flights, make an itinerary, and even explore interesting places to visit at your destination. If you have a Gmail account , there's a good chance that any flight reservation you make will automatically appear the next time you use Google's travel site, making it that much easier to plan the trip's details. If not, Google Travel may suggest locations based on your search history and interests. While that may be a little creepy, it can also be pretty helpful.
If no destination has been chosen yet, Google will suggest locations in the "Explore" tab. You can filter these locations based on flight and hotel cost, giving you a pretty good idea of where a nice place to go would be. After choosing a destination, Google gives you a few options as far as what you'd want to know. There's a "Discover" section that will break down various points of interest. In bigger cities, you may find the number of things to do or see endless. Fortunately, you can filter out locations and activities based on your personal interest.
If there are a few places that pique your curiosity, or you already know you want to go there, Google allows you to save them to the trip and pin them to the trip's detail page. This serves as a sort of to-do list when you get where you're going.
If you don't plan on flying and want to avoid certain COVID-19 hotspots, Google Maps is probably the way to go. Just this year, Google added a feature to the Maps website that allows you to add stops along the route when planning the trip. Previously this was possible on mobile, but it didn't lend itself well to planning out a road trip to be shared with friends and family. Adding stops along the way with Google Maps on mobile was best for impromptu stops.
Once you've defined a starting point and destination, you can add stops along the way. You can add anything from a city to rest stops and gas stations. You can do this by either manually entering a stop you already know you would like to pause at, or by choosing one of the criteria towards the top of the screen. Google Maps lets you narrow down your search by these criteria:
When selecting from one of these criteria, Google will also suggest a few filters. For instance, choosing hotels will bring up a "Guest rating" filter, as well as an "Amenities" filter, so you make sure that you're getting free wifi. Of course, if none of these fit the bill, you can always just search for what you want. The nice thing is that these suggestions can add a little flare to the trip by suggesting something you would have never thought about, making the road trip that much more exciting.
Once you find a point of interest, hit add stop , and Google Maps will automatically insert it in the right spot on the planned route. Unfortunately, there doesn't seem to be a way to define how much time you plan on spending at that stop, so the trip time might have to be calculated manually. Besides that, Google Maps has become a handy road trip planner with enough tools to get you where you're going and let you have some fun along the way.
The major caveat to traveling right now is the looming risk of COVID-19. Fortunately, the travel website by Google and Maps both supply some great tools for managing risk and assessing where you plan to go.
On the travel website, you can find up-to-date COVID-19 information for your destination pretty easily. You can access this information by searching for and clicking on the destination . Under the main card that lists the date of your trip, area name, and weather, there will be a COVID information section. This section has useful information like the CDC's travel advisory website, COVID-19 stats for that specific area, and the number of local cases.
Clicking on the "Travel advisory" button brings you to the CDC's COVID-19 map. This map is a risk assessment of most destinations in the world, color-coded depending on how risky it is to travel there. The second button will search Google for COVID-19 information on the location you're traveling to, detailing data like news, statistics, and testing locations. The "Local cases" button will show even more detailed information about active cases, vaccines administered, and deaths in the area. All of this is fantastic information to have when traveling and comes in handy when planning your trip.
FTC: We use income earning auto affiliate links. More.
Check out 9to5Google on YouTube for more news:
Andrew Romero's favorite gear
Google Pixel 7 Pro
Explore and navigate your world
Discover new experiences across the world or around the corner.
Explore your world
With the redesigned Explore tab, find places to eat and things to do around you or when you travel
Just for you
See recommendations for new and trending places based on your interests
Create lists
Easily create lists of places you want to go, and add notes to the places you've saved. You can keep these lists private, share them with close friends, or share them publicly. You can also browse through lists created by publishers, Local Guides or Google
Make your plans happen by connecting with the places you're interested in
Follow your favorites.
Stay on top of offers, updates and more when you follow your favorite businesses
Make a reservation, book an appointment, or get tickets with just a few taps
Get answers fast
Message a business right on Google Maps to find out information
Navigate the world around you
Real time traffic updates.
Find the best route when driving, with real-time updates on traffic jams, accidents, road closures and speed traps. You can also keep fellow drivers in the know by reporting incidents yourself
Hands-free help with the Google Assistant
Your Google Assistant is now integrated into Google Maps so you can message, call, listen to music and get hands-free help while driving. Say "Hey Google" to get started
Real-time updates for public transportation
Get up-to-the-minute updates on busses and trains, like departure times and how crowded the bus is. You can also see where on the map your bus is so you know if you need to walk a little faster to the bus stop
Explore new places confidently
With Live View in Google Maps, see the way you need to go with arrows and directions placed right on top of your world. There's less second guessing and missing turns
Control your data with confidence
Industry-leading data protection.
Every day you're Safer with Google. We use the most advanced technology like differential privacy to protect your data and build helpful features - like seeing how busy a place is so you can avoid the crowd.
Easy-to-use privacy controls
You're in control. With Your data in Maps , you can easily view and manage your Location History and other account settings. Location History is off by default. When you turn on Location History, it can help you with real-time traffic predictions for your commute or reminisce about places you've been.
Search with Incognito mode
When you want additional privacy, use Incognito mode in Google Maps. When it's turned on, you can navigate, search for places, and find business information from your device - all without searches or directions being saved in account.
See how people are using Google Maps to explore what's around them, put their communities on the map, and help others
Why we map the world.
Map making is an ancient human endeavor, and one that those of us working on Google Maps are honored to continue to pursue
Mountain View, California
More stories
Melbourne, Australia
Mums who map
A group of Local Guides, Mums who Map, dedicated their time to help parents find kid-friendly places in Melbourne, Australia.
Nuku'alofa, Tonga
Mapping Tonga
Tania Wolfgramm and Wikuki Kingi set out to bring Tonga to Street View for all the world to see.
Devon Island, Canada
Together with the Mars Institute and NASA, Google Maps documented the research that goes on Devon Island, the most Mars-like place on Earth.
Norcia, Italy
Mapping Italy's Recovery
One Local Guide records the aftermath of Italy's earthquakes to show the world that they still need help recovering.
Kerala, India
Kerala Flood Rescue
Bobby Kurian used Google Maps to tag her parents' location to help rescue them in the Kerala floods.
Supporting Women's Rights
With the help of Local Guides and Google Maps, Princess Ilonze got hospitals and police stations on the map to help save lives.
Kids in India
The India Literacy Project teamed up with Google to help students explore the world through photos uploaded by Local Guide.
Bozeman, Montana
Connecting to Bozeman
One Local Guide was inspired to celebrate and show off her hometown in a unique way.
Sao Paulo, Brazil
Mapping Blood Donation Sites
Local Guide Adriano Anjos in Brazil mapped Sao Paulo's blood donation centers on Google Maps.
London, England
Wheelchair Accessible Routes
Wheelchair-accessible routes on Google Maps has made getting around easier for Meridtyh, Omari, Adam, and Lucy.
Kolkata, India
Plus Codes creates geographical coordinates that provide an address to those who previously had none.
Grand Canyon National Park
Vets Kayak The Grand Canyon
Five blind veterans kayaked through the Grand Canyon and documented their journey on Street View.
Google Maps Blog
Read articles, interviews, and more to learn what's new on Google Maps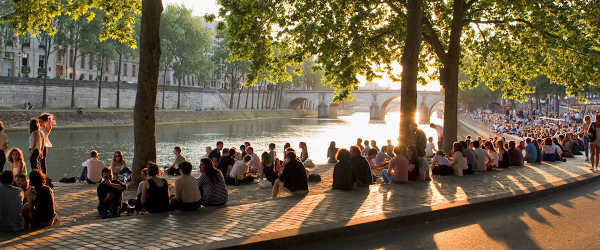 Want the best prices for your trip? Google can help.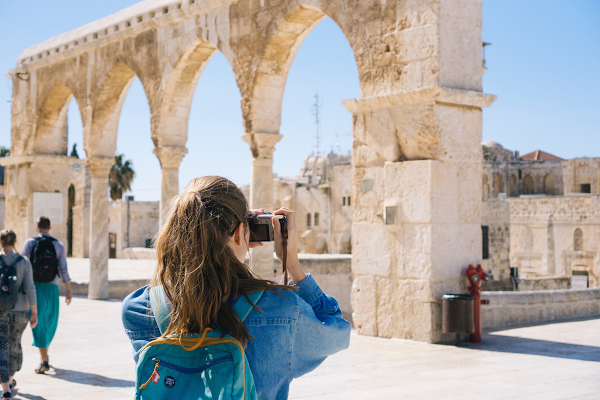 Take off to your next destination with Google Maps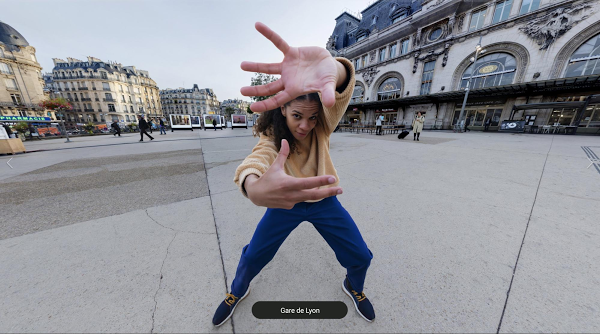 Hip-hop dancers show Paris in a new light on Street View
There's more we can help you with.
Check out some related products below
Street View
Explore world landmarks, discover natural wonders, and step inside places with Street View on Google Maps
Google Earth
Explore worldwide satellite imagery, 3D buildings, and terrain for hundreds of cities with Google Earth
Local Guides
Become a Local Guide to help people everywhere find the places worth seeing and things worth doing
Google My Business
Stand out to people searching on Google, and connect with customers with a free business profile
Get Google Maps
There's an easier way to plan and organize your trips—here's how
May 14, 2019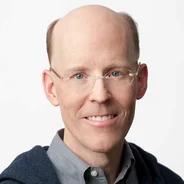 Travel planning is complicated. The number of tools and amount of information you need to sift through when deciding where to go, where to stay and what flight to take can be time consuming and overwhelming. That's why today, we're simplifying the way we help travelers plan trips with Google across devices.
When you're planning a trip—whether you're on desktop or mobile—we want to help you find the information you need, fast. Last year , we simplified trip planning by making navigation between Google Flights, Hotels, and Trips easier on smartphones. We're now rolling this out on desktop as well. You can either go to google.com/travel or search for something like "hotels in Tokyo" or "Vancouver" to find travel information from a variety of sources in one place.
As you plan a trip, your research and reservations will be organized for you in Trips. As we continue to evolve Google Trips, we're making this information more accessible at google.com/travel, and in Google Search and Google Maps. We're also adding a few new features to make planning and organizing your trips easier.
One place for all of your trip details
Last year , we started adding your trip reservations for things like hotels and flights to a trip timeline for your upcoming trips, when you're signed into your Google account and you've received a confirmation in Gmail. When you go to google.com/travel, you can now make edits directly to your trips timeline, and in a few weeks you'll be able to manually add new reservations as well.
Whether you're packing your bags or finalizing your travel dates, the weather is an important part of every trip. You'll now see the weather for any upcoming or potential trips at google.com/travel—so you can make sure you're prepared, rain or shine.
Keep track of research and keep planning
It often takes days or weeks to plan a trip. When you need to pick up planning again, we'll keep track of your trip research across Google. Recent searches, saved places and flights you're tracking are added automatically to your trips when you're signed into your Google Account. Soon, we'll add viewed things to do and saved and viewed hotels to your trips. When you want to continue planning, all of your research will be waiting for you at google.com/travel. If you don't want to see private results, you can opt out by adjusting your results and web & app activity settings.
When you're ready to continue researching other parts of your trip, scroll down to see travel articles and find out more about a destination like suggested day plans, popular restaurants around your hotel and events happening during your dates.
Continue planning on-the-go  
When you're on-the-go or visiting a new place, we'll do more to highlight things to do, restaurants and more with Google Maps. For instance, last year we made it easier to find the best places to see and things to do when using Google Maps to explore a new place. Now, we'll also help you get the lay of the land when you're traveling by pointing out popular neighborhoods nearby and what they're known for.
And in the next few months, your trips—including reservations for things like hotels and restaurants—will be accessible in Google Maps, too.
Our goal is to simplify trip planning by helping you quickly find the most useful information and pick up where you left off on any device. We'll continue to make planning and taking trips easier with Google Maps, Google Search and google.com/travel —so you can get out and enjoy the world.
Related stories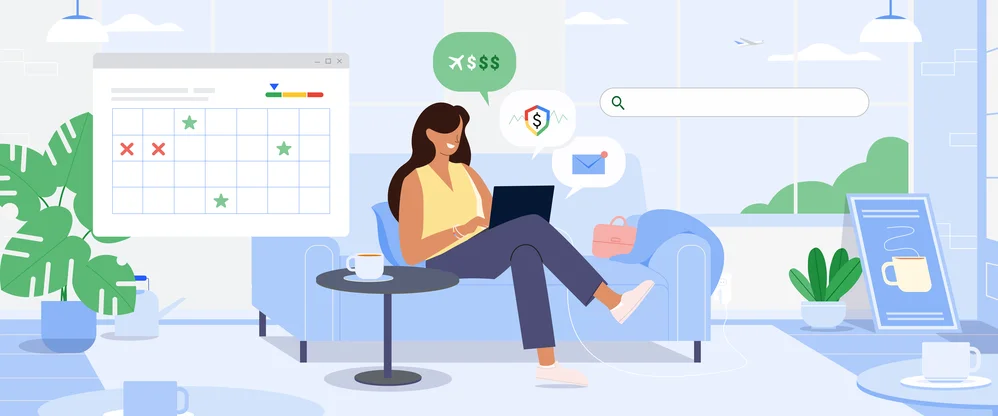 3 ways to find a great deal with Google Flights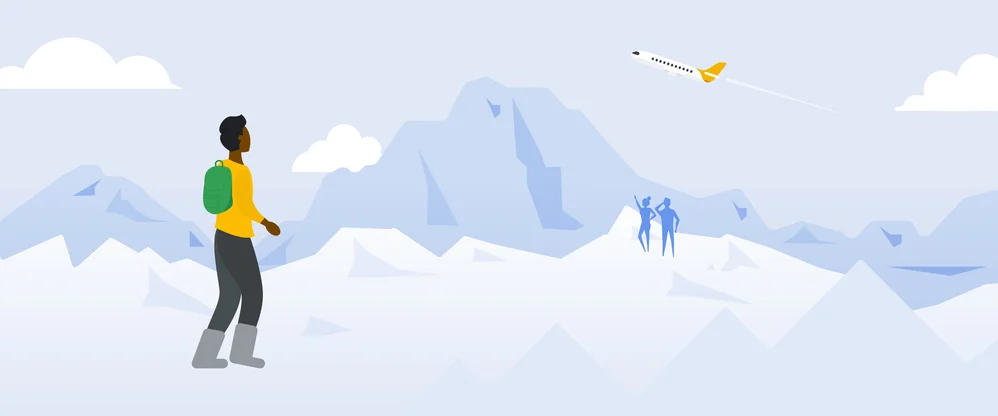 A new advisory committee to improve flight emission estimates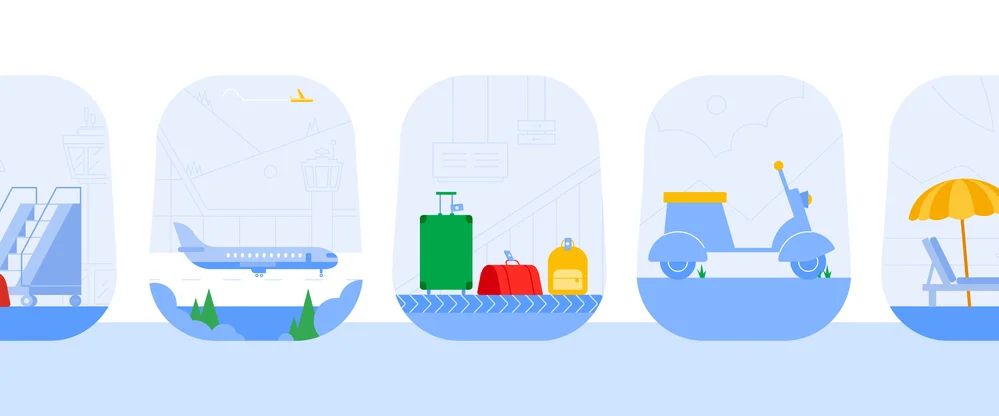 Three tools for stress-free travel around Asia Pacific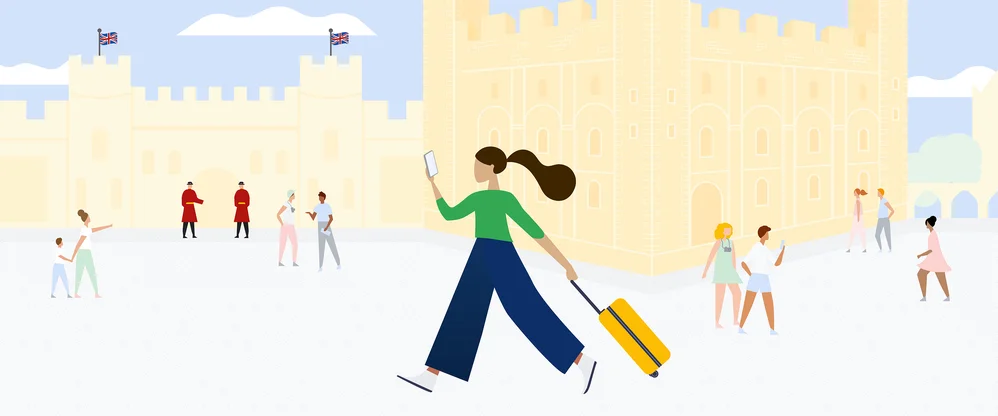 New ways to browse hotels and save money on flights — plus other tools for summer travel
New ways to drive hotel bookings and reach travelers.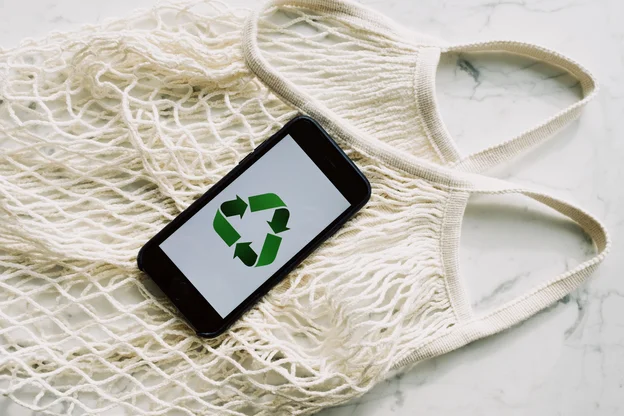 5 sustainability updates from 2022 that are good for you — and the Earth
Let's stay in touch. Get the latest news from Google in your inbox.
Help Center
Google Maps
Privacy Policy
Terms of Service
Submit feedback
Plan your commute or trip
Find ways to get to relevant places.
On your computer, open Google Maps . Make sure you're signed in.
Get directions to relevant places : Click a place in the list. You'll get places based on your Gmail, Calendar, and recent travel history.
Get directions to saved places: If you saved your work or home address in your Google Account, click Home or Work . You can edit your home or work addresses in your Google Account. Learn how to set your work and home addresses .
Learn more about your surroundings
Find places of interest: Click an option, such as Restaurants, Hotels, or More.
Need more help?
Try these next steps:.