Creating a Photo Storyboard for Your Adventure Tour Business
There is no denying that photographs tell your story in adventure tour marketing. We exist in a world that is incredibly visual.  To tell it effectively you will need a great photo marketing tool, a photo storyboard. 
Owning an adventure tour and activity business is based on providing experiences rooted in beauty. Your adventure tourism guests are looking for the best of both worlds,  adventure and beauty, coming together to create an amazing experience that they won't soon forget! 
To engage them right away, you'll need to create an engaging storyboard to tell your story. It'll draw guests in and excite them. It's one of the best ways to sell your tour or activity because, after all, a picture is worth a thousand words. This the key tool for great photo marketing.
If you're unsure what a storyboard is, let's start at the beginning. In short, a storyboard is a collection of photos that tell a story. In the case of owning a tour, activity, or adventure business, your storyboard will highlight the timeline of your tour. It should showcase the fun your guests are having and the emotion they're experiencing.
Creating a storyboard means that your finished product will flow, your shots will all come together to tell the story of your tour, activity or experience. Your storyboard's outcome should convey precisely how you see your business and how you want potential guests and those interested in adventure tourism to see it as well. It's a key tool in photo marketing and photo sales.
Your storyboard will provide you with insight as to whether your finished product will work before you finalize it. Putting a storyboard together will help both you, your team, and your photographer(s) map out future photo projects.
You'll provide your team with direction when it comes to the photos they should be taking while working your tour. By following a storyboard, they'll be able to take the right pictures at the right time, thereby increasing photo marketing and sales!
Here's what you need to create your storyboard for photo marketing and photo sales. Start by choosing a template for your storyboard, we created one for you on Canva. Access your Storyboard template and make a copy. Click Here .
Use a set of rectangles, similar to the outline of a comic strip. The rectangles will act as your empty photo boxes, and you'll fill them with photos that tell your adventure's story from the guest's perspective. 
You can sketch your storyboard, but for these purposes, we are using it for your staff to follow when taking adventure tourism photos. This will help them recognize a great photo op, and hone their skills on when to snap a photo. 
Once you've chosen your photos that tell your adventure's story, you'll put them in, provide lines, notes, or directions for your team to adhere to. When equipped with your instruction in the field, it will be easier and faster to train your staff regarding how you want the pictures to look and feel. 
Your storyboard is your outline of the guest experience and the photos to capture to tell that story. It'll help you when capturing the best photos and ensure your guests get the best product. It'll also ensure the best photos are being used when marketing your tourism business.
 With the creation of a storyboard, your staff will be able to snap pictures of consistent quality, and photos your guests will be sure to love!
Certain types of photos pull together a storyboard in a way that others cannot. For your adventure tourism storyboard, you want your guests, both current and potential, to see how much your tour can offer them mentally, emotionally, and physically. 
The goal is for emotion to pop out of the photos, designing an experience so palpable your tour patrons will have to have their shots at the end of their participation. Here's a peek into how you might want your storyboard to look.
Ensure your team knows that group photos are essential to creating memories for your guests that last a lifetime.
They want to see the people they experienced their tour with, even if they only met them upon arrival. Group photos bring about a sense of nostalgia that is hard to match.
Candid Photos
Nothing captures emotion quite like a candid photo! The best expressions and interactions come from those who have no idea they're having their picture taken.
Encourage your team members to take as many candid photos as possible because the results will be stunning and challenging for your clients to pass up.
Action Shots
There is no doubt about it, your guests are on an adventure tour, and they're going to want pictures of themselves in action. 
Ziplining, rafting, and skydiving are exhilarating, and so often, it's hard to remember what we've seen when the adrenaline fades. Taking fantastic action shots helps your visitors to remember every bit of what they saw while they were soaring through the sky!
Scenic Photos
Scenic photos make a great souvenir and help to fill in the story of your experience.Your guests will love to take them home and hang them, forever reminding them of their amazing experience and the joy of living with the feeling a photo can evoke. 
Identify Where Photo Opportunities Arise
On your storyboard, you'll want to let your team members know where you captured each shot and give them at least four options of when and where to do so. In the storyboard notes, reiterate the emotions that guests are feeling in each photo you've chosen. 
When your team knows the emotion surrounding a photo, they can feel for it when it comes. Ensure they understand what emotions are running high in your photo samples. It can be anything from joy and accomplishment to peace and excitement, but they must grasp which feelings go with which photos.
You've likely created your storyboard around the best photos taken on your zipline adventure, and you want your staff to do the same. Put the location of each photo front and center, so you can ensure that pictures capture similar emotion to that of those featured in your storyboard. No photo will be the same, and that's what makes them perfect and tool for photo marketing!
Use Your Storyboard (and Instagram) as a Training Aid
Your storyboard will serve as a training aid for your team. If executed correctly, they'll be able to follow without issue, providing amazing photos your guests will love! Using your business Instagram account as a storyboard is a little known hack that will help your team. 
Post incredible photos that you've taken of your tours that express what your guests feel in the moment. It's a fantastic place to keep reference photos, not only for the team but for your followers. The internet is incredibly interested in adventure tours and the beauty that it all has to offer. Show them what you've got!
PicThrive Has the Software You've Been Searching For
At PicThrive, it's our goal to help you create awesome photos that your guests will come back to again and again, to remind themselves of the incredible time they had. We're proud to boast software with everything your adventure business needs to succeed in selling online photos and videos. 
We've done away with the archaic concept of a USB drive, and instead, offer an immediate connection for the guests that purchase their photos. They won't have to wait to upload them, and you can receive the gratification of social media tags much sooner, driving interest, conversions, and eventual sales to your business. 
PicThrive is fully loaded, powering retail stores and e-commerce alike. We never discriminate against photo-selling platforms. With our software, you can do what works best for you while receiving the same high-quality photo and video options for your guests!
We're here for you before the tour begins by offering pre-sale packages to guests and during the tour by establishing a presence in your on-site photo store. After, we'll help you make all photos taken available to guests even after they've gone home. 
This last component is crucial, as it so often happens, that your guests will depart without their photos but will long for the physical memories of the fantastic time they spent. Offering pictures for sale online is necessary if you want to boost your photo sales. 
The Ultimate Marketing Tool for Tour Businesses
PicThrive is the ultimate marketing tool for your adventure tour business, as we never stop working for you. Our goal is simple: help your guests relive the magic of their tour, encouraging them to visit again, as well as, share the time they had with their social media followers, family, and friends. 
Our platform creates an easy to use, interactive service that you and your guests will love. Photos are a great form of free marketing. While words have the potential to lie, images do not. PicThrive focuses on creating valid documentation of time well-spent, and the emotions felt during that time. 
Not only can your buyers choose customizable photos, but they can order and print them from anywhere, boosting sales, social shares, and views for your tour. With marketing analytics, custom branding, unlimited uploads, and 24/7 support, you can't go wrong. 
Contact PicThrive today for more information, and get your business booming!
Share This Story, Choose Your Platform!
About the author: sarah.
Related Posts
Operators Get More Direct Bookings by Adding Online Photo Sales
Sales and Marketing reporting for adventure tour operators
5 Reasons Why Every Tour Operator Should Sell Photos
Growth Strategies for Adventure Tour Operators: Be Efficient, Expand or Get Started
TourismTiger uses cookies to give you the best possible service. If you continue browsing, you agree to our use of cookies. More details can be found in our privacy policy .
10 Tips for Starting Your Tour Business
Full disclosure: I've never started a tour business. I do have business experience though, and I travel as often as I can, so don't rush to write off my advice! Here are my 10 tips for starting your tour business. Or for improving your tour business. Even if you've been a tour operator for years, you should be sure that you're doing all of these things.
1. Get an idea
This may seem like a ridiculous tip to include, but you'd be surprised. We often get clients who are starting a business and know they want to give tours in a certain area, but haven't quite nailed down the specifics. That's okay. Don't rush into it just to be done. Really think about your location and market (opens in a new tab) . What kind of tours would work well? Is the market saturated? What can you do to set yourself apart from those other tours? One solution is to do the same tour in a fun way. Maybe wearing cockroach costumes? (I would 100% go on your tour.)
2. Make it legal
Be smart. Get registered. Keep your books. Follow labor laws. Consult with a lawyer now to figure out what you need to do. It's worth the cost to avoid paying for lawsuits or fines later.
3. Hire a good staff
You need people who can both share their knowledge and keep people entertained (opens in a new tab) . It's a tall order! These people are going to represent your business, so you are allowed to be picky when choosing your staff (opens in a new tab) . I can't tell you what questions to ask, but I do suggest that you think about your mission statement and who you want to be as a tour company. My dad says I'm funny, but that won't get me a job as a museum tour guide. Unless they were cockroach tours, I bet those guides are full of jokes.
4. Be on social media
Right now, your potential clients are on Instagram (opens in a new tab) looking at photos of your area. They're on Twitter (opens in a new tab) looking at news and weather to adjust their expectations. They're on Snapchat, but trust me, they're not looking at tours there. You want them to see you on those social media networks. Post photos from tours. Post schedule updates in case of emergency. Post blogs. Post testimonials. Post staff pictures. Just post and get yourself seen.
5. Make yourself Instagram-friendly
A lot of people like to pooh-pooh millenials and their need to document everything for social media. Those people never sat through Grandma and Grandpa's slide shows. Wanting great pictures to remember a trip (narcissism, if you're a pessimist) is not a new phenomenon! If you can show tourists that you'll give them great pictures (opens in a new tab) , they'll be likely to book with you. Every Grand Canyon tour is going to come with loads of beautiful pictures. That's just a given. But if you show people that yours does, it might make them doubt if your competitors' will.
6. Figure out your brand identity
Driving down the road late at night, you see a sign in front of you. It's a fast food restaurant. How do you know which one it is? Would you go there if you were hungry? Absent a food poisoning incident, that's largely because of their brand identity (opens in a new tab) . It is incredibly important for tour operators to develop their own brand identity! You often only get one chance with these tourists. You need them to see what makes you special. The blog post I linked earlier in this section can help you get started. If you are looking for professional help, the designers at Tourism Tiger would be happy to work with you (opens in a new tab) !
7. Get a good website
You had to have known that this tip was coming! If you want to sell tours, you need a website that sells tours. Your website will show people that you're professional. You're committed to your business. You're not going to disappear with their money. You can build your website yourself (follow these tips (opens in a new tab) !) or you can contact a professional web design company (maybe one committed to helping tour operators succeed (opens in a new tab) ?).
8. Use a good booking software
We've written before about the importance of good booking software (opens in a new tab) . So what is a good booking software? I have no idea. It depends on your business type, your tour types, your location, your preferred payment type, and a million other things. Spend some time evaluating reservation systems (opens in a new tab) to be sure that you get the right one for you. Really take your time with it and consult many sources (opens in a new tab) to be sure that you're making the right choice for you and your tour business.
9. Start a blog
Once you have a tour website, start a blog. This is incredibly important (opens in a new tab) . Start it now (opens in a new tab) , even if you're not sure what to write (opens in a new tab) . What makes it so important? Ask yourself this: how do you learn about places you've never been? You go visit them, right? Of course! But before that, how do you know where to go? Which museums are worth the time? When is the best time to raft that river? You Google it and, often, read a blog post (or several) on it. By having a blog, you'll set yourself up as the local expert. When those people arrive in your location, they'll come to your tour company. Writing can be a challenge though. If you're not up for it, we can help (opens in a new tab) !
10. Don't take my word for it
I truly believe that my advice will help you. That said, I'm not a tour operator. I'm not a business owner. So what do I know? You're wise to doubt me. You know who is both of those things? Tour Operators United (opens in a new tab) , a Facebook group full of people who are eager to help your business succeed. They've all been there before and can help you avoid common pitfalls. You can also check out your local and national associations (opens in a new tab) for the same reason.
So there you have it: your 10 tips to start (or improve) your tour business. Good luck!
Find this article useful? Enter your details below to receive your FREE copy of 95 Epic Places To List Your Tours and receive regular updates from Tourism Tiger and leading industry experts.
By submitting this form, you agree to Tourism Tiger contacting you via email.
Name First Last
Business Type Aerial Playgrounds or Adventures Beach Activities Bike Tours or Rentals Boat Tours Flight Experiences Food Tours Multiday Excursions Nature Tours River Rafting or Canoeing Sightseeing Tours Snow Activities Transport & Transfers Web Design or Software Agency Other
Country/Region Africa Australia Canada Caribbean China Eastern Europe France Germany Greece Italy Ireland Japan Latin America New Zealand Portugal Scandinavia South East Asia Spain Turkey United Kingdom United States of America Other
Keep me updated!
Business Photos
Success Stories
Get Started
Attract more customers with Business Photos
Add a virtual tour.
Bring your business to life: create a 360-degree, interactive tour. Showcase all the details that your customers love. Perfect for restaurants, retail shops, gyms, salons, and more!
Engage with your customers
With Business Photos, your customers can walk around, explore, and interact with your business like never before. Customers will be able to truly experience your business - just like being there!
Share with the world
Not only will these images appear on Google searches, Google Maps, and Google+ Local, but you can easily embed panoramic photos on your own website, social media pages, and more!
Explore More
Learn more about Street View
For Photographers
For Agencies
For Business Owners
Street View Partner Program
More Google Maps Projects
Google Art Project
Google Lat Long Blog
Report a problem
About Google
Privacy & Terms
Show your business inside and out
Photos and virtual tours help people decide to visit a business. Ramp up your online presence and show your business in its best light, indoor and outdoor. Let your customers know what to expect while browsing Street View imagery before they visit.
countries and territories on Street View
monthly users on Google Maps
200 million+
businesses and places listed on Google Maps
Let people know what to expect with a 360 view of your storefront
Create your own outdoor imagery to guide visitors to your location and show them important information like where they can park, or if your entrance is wheelchair accessible.
Make your business stand out with a virtual tour
Welcome customers inside to help them get a feel for your business and what it has to offer before they arrive. Capture shots of your facilities, product shelves, and menus and publish them to Street View yourself, or with the help of a professional.
Keep your visitors coming back with fresh imagery
You just completed a remodel or started offering new products? Update your photos on Street View.  Be in control of your online image, by regularly keeping your customers in the loop with changes and exciting offerings.
How to get started
Get a camera or hire a professional
Create your imagery
Publish your imagery

Start Your Photography Tour Business in 9 Easy Steps
Resources on photography tour.
Financial Model
Business Plan
Value Proposition
One-Page Business Plan
Introduction:
Photography has become a passion for many individuals, and with the rise of social media platforms like Instagram, the demand for capturing stunning visuals is higher than ever. If you have an eye for photography and a desire to share your expertise with others, starting a photography tour business could be a lucrative and fulfilling endeavor.
The photography tour industry has experienced significant growth in recent years, thanks to the increasing number of people who are willing to invest in unique travel experiences and the desire to capture breathtaking images. In fact, according to a recent report by IBISWorld, the photography tour industry in the United States is projected to grow at an annual rate of 2.1% over the next five years.
If you are passionate about photography and looking to turn your love for taking pictures into a profitable business, this comprehensive guide will provide you with the necessary steps to launch your own photography tour business. From conducting market research to obtaining permits and licenses, we will take you through the checklist of essential tasks to ensure a successful venture.
So, grab your camera, put on your entrepreneur hat, and let's dive into the world of photography tour business!
9 Steps to Start a Photography Tour Business: Checklist
Starting a photography tour business can be an exciting venture, but it requires careful planning and organization to ensure its success. By following these nine steps, you can lay a strong foundation for your business and position yourself for growth in the competitive photography tourism industry.
Step 1: Conduct market research and identify target audience. This will help you understand the demand for photography tours and tailor your services to meet the needs of your potential customers.
Step 2: Develop a comprehensive business plan, including a financial model. A well-crafted business plan will serve as your roadmap and help you make informed decisions about the future of your photography tour business.
Step 3: Secure necessary funding for startup costs and initial operations. This may involve personal savings, loans, or seeking investments from partners or investors.
Step 4: Obtain all required permits and licenses for operating a tourism business. Compliance with local regulations is essential to avoid legal issues and establish credibility with your customers.
Step 5: Scout and secure exclusive capturing locations for the photography tours. Finding unique and picturesque spots will set your tours apart from the competition and attract photography enthusiasts.
Step 6: Create a marketing strategy with targeted social media campaigns and partnerships. Effectively promoting your business will help you reach potential customers and establish your brand in the photography tourism industry.
Step 7: Develop a website and other promotional materials to showcase the business. A professional and user-friendly online presence will enhance your credibility and make it easier for customers to book your tours.
Step 8: Set ticket prices and create options for individual and group bookings. Pricing your tours competitively and offering flexible booking options will appeal to a wider range of customers.
Step 9: Evaluate and consider offering additional services such as equipment rentals or customized photo albums. Upselling complementary services can increase your revenue and enhance the overall experience for your customers.
Conduct Market Research And Identify Target Audience
Before launching a photography tour business, it is essential to conduct thorough market research and identify the target audience. This step will lay the foundation for understanding the demand, competition, and potential profitability of the business.
Market research involves gathering data on existing photography tour businesses, their offerings, pricing, target audience, and marketing strategies. This information will provide valuable insights and help in developing a unique selling proposition for your own business.
Identifying the target audience is crucial for tailoring the photography tours to meet their specific needs and preferences. Consider factors such as age, income level, photography experience, and travel preferences. Determine if the target audience is primarily comprised of amateur photographers looking to enhance their skills or professionals seeking unique photographic opportunities.
In order to conduct market research and identify the target audience , consider the following tips:
Research competitors:
Survey potential customers:, study market trends:, analyze target demographics:, consider niche markets:.
By conducting thorough market research and identifying the target audience, you will be better equipped to develop a business plan and create photography tours that cater to the specific needs and preferences of your customers.
Develop A Comprehensive Business Plan, Including A Financial Model
Developing a comprehensive business plan is a crucial step in starting your photography tour business. It serves as a roadmap for your operations, outlines your goals, and helps you make informed decisions. Your business plan should include a financial model that projects your income, expenses, and potential profits.
To create a strong business plan, consider the following:
Research and Analysis: Conduct thorough market research to understand your target audience, competition, and industry trends. Identify opportunities and challenges that may impact your business.
Mission and Vision: Clearly define your business's purpose, values, and goals. This will guide your decision-making and help build a strong brand identity.
Products and Services: Describe your photography tour offerings, including the destinations, itineraries, and any additional services you plan to provide.
Marketing and Sales Strategy: Outline how you will reach and attract your target audience, including your social media campaigns, partnerships, and promotional efforts.
Operational Plan: Detail the logistics of your business, such as the equipment required, staffing needs, and the process of securing exclusive capturing locations.
Financial Projections: Develop a financial model that includes projected income, expenses, and profits over a defined period. This will help you understand the feasibility and potential profitability of your business.
Risk Assessment: Identify potential risks or challenges your business may face and outline strategies to mitigate them.
Implementation Timeline: Create a timeline that outlines key milestones and deadlines for launching your photography tour business.
Consult with industry experts or seek professional guidance to ensure your business plan is comprehensive and realistic.
Regularly review and update your business plan as your business evolves.
Consider including a contingency fund in your financial projections to account for unexpected expenses.
Use industry benchmarks and market insights to validate your financial projections.
Consider incorporating sustainability practices into your business plan to attract environmentally-conscious customers.
Developing a comprehensive business plan, including a financial model, will set the foundation for your photography tour business and increase your chances of success. It will not only help you secure funding but also provide a roadmap for growth and profitability in the long run.
Secure Necessary Funding For Startup Costs And Initial Operations.
Before launching a photography tour business, it is important to secure the necessary funding to cover startup costs and initial operations. Here are some steps to help you secure the funding you need:
Conduct a cost analysis: Determine the total investment required to start the business, including expenses such as equipment, permits, marketing, and staff. This will help you determine the amount of funding needed.
Explore financing options: Research different sources of funding, such as bank loans, grants, or investment partnerships. Consider applying for small business loans or exploring crowdfunding platforms to raise capital.
Create a comprehensive business plan: A well-prepared business plan can attract potential investors or lenders. Include details about the market, competition, marketing strategy, financial projections, and repayment plans.
Seek investors or partners: Consider pitching your business idea to potential investors or seeking partnerships with individuals or organizations interested in the photography or tourism industry. Networking and attending industry events can help you connect with potential investors.
Apply for grants: Explore the possibility of obtaining grants that support small businesses in the tourism or creative industries. Research local, regional, or national grants that may be available to assist with startup costs.
Prepare a thorough and compelling business plan to increase your chances of securing funding.
Consider starting with a minimum viable product to reduce initial costs and test the market demand.
Explore options for bootstrapping by using personal savings or finding alternative funding sources.
Obtain All Required Permits And Licenses For Operating A Tourism Business.
Operating a photography tour business requires obtaining the necessary permits and licenses to ensure compliance with local regulations. Here are some important steps to follow:
Research local regulations: Begin by researching the specific permits and licenses required to operate a tourism business in your area. Contact the local tourism board or municipal office to gather information on the necessary legal requirements.
Identify specific permits: Determine which permits are applicable to your photography tour business. This may include permits for operating a guided tour, permits for accessing certain areas or landmarks, or permits related to photography activities.
Complete application process: Once you have identified the permits and licenses required, complete the application process promptly. Be sure to carefully review the application forms and provide all necessary documentation. Follow any specific instructions provided by the issuing authority.
Pay the fees: There may be fees associated with obtaining permits and licenses. Ensure you allocate funds to cover these costs. Pay the fees promptly to avoid any delays in obtaining the necessary paperwork.
Meet legal requirements: As part of the application process, you may need to meet certain legal requirements, such as providing proof of liability insurance or background checks for tour guides. Take the necessary steps to fulfill these requirements.
Stay updated with regulations: Keep yourself informed about any changes or updates to local regulations that may impact your photography tour business. This will help ensure ongoing compliance and prevent any unforeseen issues.
Start the permit and license application process well in advance, as it may take time to gather all necessary documents and receive approvals.
Consider consulting with a legal professional or business advisor who specializes in tourism businesses to ensure you understand and meet all legal requirements.
Keep copies of all permits and licenses obtained, and display them prominently during your photography tours to demonstrate your business's legitimacy.
By obtaining all the required permits and licenses for operating a tourism business, you demonstrate your commitment to operating ethically and legally while providing an exceptional photography tour experience for your customers.
Scout And Secure Exclusive Capturing Locations For The Photography Tours.
One essential aspect of running a successful photography tour business is to scout and secure exclusive capturing locations that will entice your target audience. These locations should offer picturesque scenery and unique photography opportunities that will set your tours apart from others in the market.
To begin, conduct thorough research on potential capturing locations in your target market. Look for popular destinations or landmarks that are known for their scenic beauty and photogenic qualities. Consider factors such as accessibility, safety, and the availability of diverse subjects for photography.
Once you have identified potential capturing locations, it is crucial to secure exclusive access to these sites. This exclusivity will enhance the value and allure of your photography tours, attracting customers who are looking for a truly unique and immersive experience.
Here are a few tips for scouting and securing exclusive capturing locations:
Establish relationships with local landowners or organizations that have control over the desired locations. Negotiate agreements that grant you exclusive access during tour hours.
Consider the environmental impact of your tours and ensure that your practices align with sustainable tourism principles. This will not only help you secure access, but also contribute to the preservation and conservation of the locations.
Collaborate with local communities and tourism organizations to gain insights into hidden gems and off-the-beaten-path locations that may not be well-known to outsiders.
Regularly evaluate and update the capturing locations to keep your tours fresh and appealing. Embrace new trends and adapt to the changing preferences of your target audience.
Remember, the exclusivity and quality of your capturing locations can make or break the success of your photography tour business. Put in the necessary effort and resources to scout and secure locations that will leave a lasting impression on your customers.
Create A Marketing Strategy With Targeted Social Media Campaigns And Partnerships
One of the most effective ways to promote and grow your photography tour business is by creating a targeted marketing strategy that utilizes social media campaigns and partnerships. By utilizing these platforms, you can reach a wider audience, increase brand awareness, and attract potential customers to your tours.
Tips for creating a successful marketing strategy:
Identify your target audience: Before launching your social media campaigns, it's crucial to clearly define your target audience. Determine who your ideal customers are – whether they are amateur photographers, professional shutterbugs, or photography enthusiasts – and tailor your messaging and content accordingly.
Choose the right social media platforms: Not all social media platforms are created equal when it comes to promoting a photography tour business. Research the platforms that are popular among your target audience and focus your efforts on those platforms. Instagram and Facebook are commonly used by photographers and can be great starting points.
Create compelling content: To capture the attention of potential customers, it's important to develop high-quality and visually appealing content. Share stunning photographs taken during your tours, behind-the-scenes glimpses, and tips and tricks for capturing great shots. Engage with your audience by asking questions, hosting contests, or featuring user-generated content.
Partner with local tourism organizations: Building partnerships with local tourism organizations can greatly enhance your marketing efforts. Collaborate with these organizations to promote your tours to their existing networks and benefit from their established credibility and reach.
Utilize influencer marketing: Consider partnering with influential photographers or photography enthusiasts who have a strong social media following. Allow them to experience your tour and share their experience on their platforms, which can significantly increase your visibility and attract a larger audience.
Monitor and analyze your campaigns: Regularly monitor the performance of your social media campaigns by tracking metrics such as engagement, reach, and conversion rates. Analyze the data to identify what strategies are working well and make necessary adjustments to optimize your marketing efforts.
By creating a comprehensive marketing strategy that incorporates targeted social media campaigns and partnerships, you can effectively promote your photography tour business, attract the right audience, and drive bookings and revenue.
Develop A Website And Other Promotional Materials To Showcase The Business.
Having an impressive online presence is essential in today's digital era, especially for a photography tour business. A well-designed website and other promotional materials are key to showcasing the unique experiences and services your business offers. Here's how you can develop a website and other promotional materials to effectively showcase your photography tour business:
Create a visually appealing website: Hire a professional web designer or consider using website builders with photography-themed templates to ensure your website reflects the beauty and essence of your photography tour business. Incorporate high-quality images, easy navigation, and compelling content to engage visitors.
Highlight your services: Clearly communicate the types of tours you offer, including destinations, duration, skill level, and any specialized themes or niches. Use captivating photos and descriptive text to convey the unique experiences participants can expect.
Showcase testimonials and customer reviews: Feature testimonials from satisfied participants to build trust and credibility. Displaying positive endorsements from previous customers can greatly influence potential attendees.
Include a blog or gallery: Share informative articles, photography tips, or behind-the-scenes stories on a blog to engage visitors and establish yourself as an expert in the field. Additionally, create a gallery section to display captivating images captured on your tours.
Optimize for search engines (SEO): Research relevant keywords and incorporate them into your website content to improve its visibility in search engine results. This will help attract organic traffic and reach a wider audience.
Utilize social media integration: Integrate social media sharing buttons on your website to allow visitors to easily share content with their networks. This will help increase visibility and expand your online presence.
Create promotional materials: Design brochures, flyers, business cards, and other promotional materials that visually represent your photography tour business. Distribute them at local events, tourism offices, and partner establishments to attract potential customers.
By developing an appealing website and employing other promotional materials, you can effectively showcase your photography tour business and attract potential customers who are seeking unique photography experiences.
Set Ticket Prices And Create Options For Individual And Group Bookings.
Setting the right ticket prices is crucial for ensuring the profitability of your photography tour business. It is important to strike a balance between attracting customers and covering your costs. Here are some important factors to consider when setting ticket prices:
Research competitor pricing: Conduct market research to determine what other photography tour businesses in your area are charging. This will help you understand the pricing landscape and position your business competitively.
Consider your target audience: Understand the value you are providing and the type of customers you are targeting. If your tours cater to a niche market or offer exclusive access, you may be able to charge higher ticket prices.
Calculate your costs: Determine all the costs associated with running the tours, including transportation, guide fees, permits, and any additional services. Ensure that your ticket prices cover these costs while also allowing for a reasonable profit margin.
Create options for individual and group bookings: Offer different ticket options to cater to a variety of customer preferences. This can include options for individual bookings, group bookings, or even private tours for a more personalized experience.
Consider offering early bird discounts or promotional pricing to attract customers during your business's initial stages.
Regularly review and adjust your ticket prices based on market demand, customer feedback, and profitability.
Offer bundle packages or add-on services to provide additional value to customers and increase revenue opportunities.
Implement a booking system that allows customers to easily select their preferred tour dates and ticket options.
By carefully considering the factors mentioned above and regularly evaluating your ticket prices, you can ensure that your photography tour business is both profitable and appealing to customers.
Evaluate And Consider Offering Additional Services Such As Equipment Rentals Or Customized Photo Albums.
As you establish your photography tour business, it is important to continually evaluate your offerings and consider expanding your services to meet the needs and desires of your customers. Offering additional services such as equipment rentals or customized photo albums can enhance the overall experience for your clients and provide opportunities for increased revenue.
Here are some tips to help you evaluate and consider offering these additional services:
Assess customer demand: Conduct surveys, collect feedback, and analyze customer preferences to determine if there is a demand for equipment rentals or customized photo albums. This information will help you make informed decisions about which services to offer.
Research equipment rental options: If you decide to offer equipment rentals, research the market to find reliable suppliers and determine the pricing structure that aligns with your business goals. Consider the types of photography equipment that your target audience may need, such as high-quality cameras, lenses, tripods, or lighting accessories.
Create packages or bundles: Develop comprehensive packages or bundles that include both photography tours and the additional services you plan to offer. This approach can provide added value to customers and increase the likelihood of upselling.
Explore partnerships: Consider collaborating with local photography equipment rental companies or printing services to provide customers with a seamless experience. Building partnerships can also help expand your network and reach new customers.
Invest in quality: Ensure that any equipment rentals you provide are well-maintained, properly cleaned, and in good working condition. Additionally, when offering customized photo albums, collaborate with professional printing services to deliver high-quality products that showcase your clients' photographs effectively.
Market your additional services: Incorporate the equipment rental and customized photo album offerings into your overall marketing strategy. Highlight the benefits and unique features of these services through social media posts, website content, and targeted advertising campaigns.
By evaluating market demand, considering partnerships, and providing top-notch services, you can successfully expand your photography tour business and offer additional services that enhance your customers' experience.
$169.00 $99.00 Get Template
Related Blogs
KPI Metrics
Running Expenses
Startup Costs
Pitch Deck Example
Increasing Profitability
Sales Strategy
Rising Capital
Valuing a Business
Writing Business Plan
Buy a Business
How Much Makes
Sell a Business
Business Idea
How To Avoid Mistakes
Leave a comment
Your email address will not be published. Required fields are marked *
Please note, comments must be approved before they are published
17 Travel Photography Tips for Taking Amazing Tour Photos
To help you in creating high-quality material out of the best moments of your tours, we've prepared some travel photography tips that you can check in this article.
The best way to promote your awesome tour is to make your potential customers feel the atmosphere of the experience: excitement, fun, happiness, lust for life, pride…
But how can you evoke such an atmosphere? With amazing visuals!
That means sharing videos and/or images of your guests enjoying your experience. No stock images for you!
Before listing the travel photography tips, you need to understand the importance of professional tour photos for your travel business.
Get to Know Why Videos Are Hot Content to Sell Tours Online
Why do you need professional images of your tours?
According to Gerald Zaltamn from Harvard Business School , around 95% of all purchasing decisions are made subconsciously .
But how to reach the subconscious mind of a customer? The answer is simple, through emotions .
This rule is especially true in the process of planning and booking a trip or experience.
You can write several pages about how great your tours are and how travelers have so much fun during them. But the description itself cannot produce big emotions. A tour photo or video can.
Why is it a bad idea to use stock images on your website or social media?
So far we have discussed only why you need visuals to promote your tours, but why you cannot use stock images for that?
As Chris Torres has pointed out in his book, Look Into Bookers , customers can tell if the image is stock . This gives the perception that your offer is also false.
Same thing for poor-quality images. They give the impression that your product is also of poor quality, or they can give a misperception of the emotions you are trying to evoke.
That's why investing in amazing photos of your tours is utterly important for your digital marketing efforts. Make your own pro stock tour photos .
Social Media Marketing Strategy for Tourism: Save Time With 6 Tips
Time for the travel photography tips we have prepared for you.
4 Travel photography tips for your setup
The setup phase may sound boring, but it's very important. This is something you need to do before taking your pictures, otherwise, you can miss the perfect photo.
Doing the setup means preparing your camera or phone and ensure that they are working properly.
5 Essential Gadgets Every Tour Guide Should Have
These are the travel photography tips that we have for you concerning your device setup:
1. Get familiar with your device
Explore your camera or phone features and make sure that the photo quality is as great as possible.
2. Protect your equipment
Always have your camera or smartphone with you. But be careful, protect it with a good waterproof mask or dry bag.
Pelican offers great camera cases. For your smartphone, check out Lifeproof Nuud and Otterbox Preserver cases.
3. Give special attention to your lenses
Clean your camera lenses before every tour, just in case.
If you're taking photos of wildlife during a tour, you need to have a camera with the longest possible zoom lens.
According to Wirecutter , the best camera lenses you can attach to an iPhone, are Moment mobile lines.
4. Be prepared for long ours of shooting
If you're providing a whole-day tour, bring external battery chargers and remember to empty your memory space.
You can automatically save the pictures from your phone to your cloud storage by activating the auto-upload function of your device.
Now check out our travel photography tips to capture the perfect moment for a tour photo.
3 Travel photography tips to capture the perfect moment
To capture the best tour photos you need to be in the right place at the right time.
Considering that you know well the route of your tour, you need to think in advance about the best places and landscapes for taking a good travel picture.
You also need to be alert in order to detect the perfect moment that can evoke most emotions and determine when is the best light for shooting.
Each type of tour has an emotion that you want to evoke. That is the emotion your guest is looking for when booking with you.
These are the travel photography tips to capture the perfect moment:
1. Shoot the best scenarios of your tour
No one knows better your area than you.
Think in advance which places are the most beautiful to capture on a photo, and take a picture of them while you're alone and on a tour. This way you have two perspectives to use on different occasions.
Try to take photos that capture the unique background of your tours. If you offer trekking tours, take amazing pictures of the mountains, waterfalls, buildings or any other element that will excite tourists during the tour.
For safari tours, photos of the wildlife to show the glory of the wilderness. For relaxing tours, capture the sea horizon. Bike tour photos can show the buzz of urban life.
Make the viewer feels as if he or she is there. When not shooting your travelers, try to capture local people in traditional clothes, local vehicles or local food to depict a destination.
2. Show the emotion of your guests
Photograph your travelers in the most memorable situations. Do not take boring photos of your travelers in front of some attraction.
While they are on a tour, they are experiencing much more than just seeing new landscapes. They are creating a bond with their friends, family, and the people around them, overcoming fear or accomplishing a personal goal.
With experience, you will know how people will react at every moment of your tour. Try to picture the peak of a traveler's excitement and they will share the picture of that special moment on their social media profiles.
This travel photography tip is basic, yet frequently skipped by amateur photographers.
3. Get to know the right timing
For shooting landscapes, lighting is crucial and the best light is 1 – 2 hours after sunrise and before sunset. If you're guiding a morning and/or an evening tour, that's the best time for shooting.
During the day, the ideal position is when the sun is behind you and your subject is in front of you. If you're holding tours during the midday when the sun is high up, it's better to go indoors.
Take photos of your travelers inside museums, cafes, markets, or restaurants while they eat traditional food.
10 Travel photography tips on how to take good travel pictures
The story behind your pictures plays an important role in bringing up emotions in your potential customers. But all the effort can be useless if the quality of the images is not top-notch.
There are some techniques that professional photographers use to take the best photo possible. Using them will make your images more interesting and appealing.
These are our travel photography tips to help you take the best quality images of your tours:
1. Always hold the phone horizontally with both hands
Be still or use a tripod to prevent shaking. If you are using a smartphone, Glif is a good choice for a tripod.
2. Use the rule of thirds for the best composition
When you look through your screen, imagine three horizontal and vertical lines that are crossing and giving 9 rectangles. The subject you shot should be placed where the lines intersect. You can use grids on your phone. If you're taking a picture of a person, the focus should be on his/her eyes.
3. Adjust the ISO for low ambient light
If you're taking pictures at night, the ISO (camera's level of sensitivity to light) needs to be higher, for example, 3200 or more.
4. Use the focus of your camera
Play with focus effects with blurry foregrounds or backgrounds. If you're using a phone, download the Camera+ app and use its clarity filter.
5. Don't zoom, crop
It's better to move closer to your subject or taking the photo from the distance and crop it later. By zooming you lose image quality.
6. Contrast the foreground with the background
A good photo idea is to position an object in the foreground that highlights the landscape in the background. For example, a house, a rock, an animal, or even better, a human in front of a mountain. This line up gives a great perspective.
7. Use the scenario to frame your subject
This travel photography tip is very simple. When taking a picture, have your guests framed by the vegetation, e.g. branches and trees, or frame them with doors and windows.
8. Be creative on your pictures
When you're shooting an attraction, try not to be obvious . You can take the picture from different angles, e.g. from a low angle or from above. Use water surfaces, mirrors, sunglasses, or metallic surfaces to shoot the reflection of the scene. Create a sense of depth with pictures of roads , train tracks, and paths through the woods.
9. Capture the motion of the moment
If you want to freeze the movement of some action (surfing, running, traffic, crowd, etc.), you can do that with the burst mode of your phone. If you have a professional camera, use the fast shutter mode. Alternatively, you can capture the motion of the action by using a longer shutter speed. If you have an iPhone, a good app for that is the Slow Shutter Cam .
10. Be simple
Use the empty space in your favor, such as the sky, sea, walls and so on. That emphasizes your subject and helps to evoke the emotions of your viewers.
If you follow the travel photography tips described in this article, the chances are high that you will have amazing visuals of your tours that will help a lot with your marketing.
Post the tour photos on your website, blog, and on every social media that you are present in. Describe them properly, use the right hashtags, and include backlinks leading to your booking page .
Don't forget to send the photos to your travelers. Also, tag them on social media to generate engagement.
If you liked those tips you should join our LinkedIn group . There you can find valuable content for tour operators to grow their business online.
ORIOLY on April 4, 2023
by Felipe Fonseca
Subscribe to our newsletter
Receive the latest news and resources in your inbox
Thank you for subscribing the newsletter
Low Budget Digital Marketing Strategies for Tour Operators
In this ebook you will learn strategies to boost your digital marketing efforts, and the best part, at a low and even zero cost for your business.
The Ultimate Guide to Mastering Trip Advisor
TripAdvisor is an excellent tool to sell tours and activities online and this guide will teach everything you need to know to master it.
A Simple Guide on How to Sell Tours With Facebook
Zuckerberg's platform is by far the most popular among all social media. So why not selling tours and activities with Facebook help?
Comprehensive Guide on Digital Marketing in Tourism for 2021
Online marketing is a new thing and it changes fast, for that reason we made this eBook where we compiled the latest online marketing trends in tourism!
Other resources
Live Virtual Tours: Everything You Need
5 Channel Ideas to Sell your Tours
How to start a food tour business, related articles.
Promotion Ideas for Tour Operators to Boost Black Friday Sales
We've listed some promotion ideas tour operators can use to drive more bookings to their business during Black Friday!
Orioly features 11. – How to increase the number of returning guests with Orioly
In this post we listed a few Orioly features that can help you invite your past guests to come back for a tour.
Choosing a Payment Gateway for Your Travel Website
Learn about payment providers for tour operators to help you choose a payment gateway that suits better your business.
How To Start A Virtual Tour Business and Get Your First Clients
If you are looking to jump into the virtual tour business market (and start making real money with your 360 camera) then this is the perfect article for you.
So let's get started…
Turning Your 360 Camera Into A Revenue Machine
It is nice to have some extra money in the bank. Whether you are looking to rack in some extra cash for your rent, or you own a digital media company and want to add 30% revenue this year to help scale (for the advanced), this article will help you bring in consistent new leads every single week into your business.
Here is what we are going to cover… -> Section 1: The 3 Pillars Of Your Virtual Tour Business -> Section 2: The Expert Provider Mindset -> Section 3: How To Determine What Is  Really  Important To Your Clients -> Section 4: How To Pick A Niche (Hint: Follow The Money) -> Section 5: How To Acquire Your First 30 Customers -> Section 6: How To Price Your Service -> Section 7: How To Deliver Quickly And Get Paid -> Section 8: How To Scale And Grow
The 3 Things You Need To Start A Virtual Tour Company
When you are starting your virtual tour business, there are only 3 things you need. Hardware ( 360 camera and accessories ), virtual tour software you can private label (like CloudPano.com ) and paying clients. This article is focused on creating consistent paying clients into your business. Because without leads and clients, you won't have a business. No matter how fancy the camera or smooth the software. You need more leads and more paying customers.
The Virtual Tour Entrepreneur – What It Really Takes
360 cameras and virtual tours are an incredible technology.  But before we get off into the tools and tech, I want to discuss your approach to business and entrepreneurship. Because if you miss this aspect of business, you will struggle every single day.  So please if you write down only one thing from this article, have it be this…
"Align With Your Clients Goals By Solving Their Pains and Problems "
Business is very simple. People have problems and pains that are blocking them from reaching their goals. If you can help them overcome those problems, or solve those pains, money will attract itself to you. This is true in every business scenario. You will notice this trend with successful entrepreneurs. Compared to the struggling newbie who never makes it. If you focus your time and attention on understanding and solving your clients needs, you will naturally and easily make money…. Rather than focusing on your tools, your tech, your experience, yourself …you will struggle.
For example, read the example table below for the correct mindset as a service provider.
Successful Virtual Tour Provider vs. Struggling Virtual Tour Provider
I think you get it…
It's a natural human instinct to focus on oneself. And you are going to use this instinct to help you sell more virtual tours. But your first step is to know your client's goals… And remember don't assume you know their goals. Ask .
How To Reveal What's Important To Your Clients (So you can align your value with their goals)
Here are some example questions you can ask a client to help reveal their goals: -> "How is business this year and how can it improve?"
This question helps you understand what they think about 80% of their day. This will reveal pains and problems. Which you will solve (for a fee). Plus the answers you receive should inspire your entrepreneur mind with ideas. This is the process for framing your solution to solve their problems. -> "What are your current objectives?" or "What is the goal of your marketing?" -> Based on their answer ask a deeper question: "What would that mean for you individually?"
Script Example Niche: Property Manager Of A 300 Unit Apartment
<begin script>
You: "Hey I was wondering what your occupancy looks like and how we can help? Where is it currently and what is the goal?"
Property manager: "Well we are at about 92% occupancy and our goal is 97%"
Me: "Oh really?  Your goal is not 100% Occupancy?"
Property manager: "If we hit 100% occupancy, then we need to increase our prices!"
Me: "Haha! Well one way to raise your prices is to market floor plans in 360 / Virtual Reality. Here is an example demo and even a VR headset to play with…" (hands over CloudPano.com demo)
Property manager: "Now this is cool…"
Me: "Yep we specialize in making these for apartment complexes and multi family luxury assets." Property manager: "How much does it cost?"
<end script>
You see how I used their answer to pitch them on my service? This approach builds massive rapport and trust with your prospective client. And it works in every sales scenario, not only virtual tours.
This is how you charge high prices and build a business that makes major impact.
How To Pick Your First Niche
Now that you know exactly how to align yourself with your clients needs (and have a sales conversation), you need pick one niche to target. The most successful virtual tour providers start with one niche, then branch off after they have mastered their first niche. I know what you are thinking "Zach, I can make virtual tours for anyone , why would I pick only one niche?" Because you need to align your messaging and your pricing with your customers needs. This will allow you to work on your marketing quickly and keep your quotes clean. That is how you build a system that continues to produce income without you constantly creating custom quotes for every request. And this approach will help you later when you hire and scale. You need to think big!
Action Step: Create a simple spreadsheet with some basic research items. Include the name of your niche, local market size, approximate budget etc. Here is an example you can use. Market Research Example: https://docs.google.com/spreadsheets/d/1auDQxg_qrldYnpWeIbtoCXi90Ew92h63DRpVwkQ1-bg/edit?usp=sharing
(make sure to select File > make a copy )
For example:
When you make this list, you can start to get a feel for your local market. I live in Houston Texas. So I have a huge market for almost every category. Don't try and go after everyone at once. But prepare you mind for a consistent marketing strategy that is highly targeted. Then make sure to focus on choosing a niche that pays well. A simple shift of focus can increase our income by 4x. You should only spend a few days doing your research. Its ok to guess on some numbers. Get a general idea and move forward to selling. If you are not sure. Just pick one! You can always change later.
Presell Your Niche (On The Phone or In Person)
Start with your close network. Reach out to a few niches you have access to. It can be through friends or your current network. Call them on the phone and tell them what you are doing. Ask them similar questions about their problems. Then pitch them on coming to location and creating a virtual tour. You will quickly hear the level of excitement and possible objections. Mark down notes including their feedback. When you make a connection with a niche who understands your service and grasp the value quickly, good you are on track.
Important:  Getting on the phone with prospects helps you understand you market fast. When you are first starting you need to  hear their voice. 
It is also important to write down a rough calculation of the customer's value. For example, if your chosen niche receives monthly recurring revenue, then they are more likely to pay you monthly recurring revenue for "hosting." This increases the lifetime value of your customer and makes them much more attractive to target.
For example, if you target local property management companies with large apartment portfolios, you will have access to multi family money. And if you position your service as a "Luxury Digital Media Company," you will be able to pitch larger clients. The math works in your favor when you target a large customer. Yes, this will take some work and experience. But if you set your targets high, you will be surprised how quickly you can gain traction.
My First Presale – How You Can Acquire Your First 30 Customers
This is a picture of me pitching a room full of real estate agents
I have a confession, at this point in my journey I had zero customers , and no camera . I pitched the room on the service, how it worked and what to expect. I had a single pano 360 demo (it wasn't even a working virtual tour). I handed out on my phone with the demo. I was able to gauge a response right away. Then I handed out a simple signup sheet that said "I want a 360 tour" and I offered a special discount "One time offer" if you signed up today.
Guess what? 15 people signed up. It was a 50% conversion rate.
I still have a photo of that first signup sheet.
Its was amazing! I ran off to Best Buy and bought a 360 camera, called these people and started to shoot virtual tours.
You can do this too. If you think outside the box and start to take action, you will quickly find folks to 'raise their hand' with interest in your virtual tour business.
Maybe it's time to stop thinking about which camera to buy and start to pitch clients. When they say yes, your camera becomes pre-paid and your startup cost become tiny. Cool right!? Take some action today and see what happens.
How To Price Your 360 Virtual Tour Service
The number 1 question I receive from users on CloudPano.com, is "How much do I charge?" Of course my answer is, it depends. I think the answer depends on your market selection more than your experience.
Every time you market to a new client, expect to negotiate on price. If the client is a referral (my favorite type) then do not give them any discount for their first virtual tour. They will already have a level of trust from their contact.
Here is a sample pricing sheet we give out to our users:
Free Guide: Pricing Secrets Of 360 Virtual Tour Pros – Click Here
When you determine pricing, you can always start low and ramp it up as you pitch more people. Try to deliver pricing in person or over the phone. Watch their face and reaction. If they are totally fine with what you say (no flinching), you should pick a higher price. If they freak out, you can discuss a "discount" only "if they refer you" to 2 more clients. Remember, if you are having a pricing conversation, they want to buy . Ask for the sale, make sure to follow up and always be closing.
How To Deliver Quickly And Get Paid
One of my favorite aspects about shooting virtual tours is the speed of creation. You can photograph a 2000 square foot house in 15 minutes. And when you upload the files to CloudPano.com you can create a virtual tour in less than 5 minutes. Send over a link to your client, followed by an invoice and get paid fast. I have used Paypal for years to send out invoices and receive payments. You can create a business account and quickly get users to pay you (its free to create an account). Getting paid is so important, and you don't need to waste time calling people about money. Just click 'send a reminder.' And Paypal will send an email reminder to your clients. Also you can integrate a papal link right on your website that accepts payments through your shopping cart. Its easy to use and its free to sign up. And of course, if possible get paid in advance!
How To Scale Your Virtual Tour Business
When you first start your local virtual tour business, you take over every role in the business. See example flow of a lead:
(You are in blue)
You are responsible for all the touch points for your service delivery. This is totally normal. And you will feel this quickly when you start to get lots of work and projects booked.
Your goal is to replace yourself from the equation. As the company CEO, you will need to oversee each activity in your business. This way you can focus on company growth. Here is how your business will look:
You are the CEO.
Take on the proper role as the business owner and CEO. This will allow for you to optimize each step in your customers experience. When you reach this level of optimization, you will find yourself thinking big and only participating in the activities that you love.
Hiring Help – The Fast Way To Free Your Time
When I first started a virtual tour business, the first thing I did was hire someone to help me shoot locations. He was a high school kid named Patrick and he was home schooled (he had free time). He needed some extra cash before he went off to college. He was easy to work with and I was able to teach him the tech in one hour. It was the perfect fit. Having someone you can source opens your schedule and allows you to accept more gigs and projects as they come through the pipeline. Your future goal is to have 2 people on your team to schedule at any time. As projects come in, you can book them to location.
How To Find Your First Hire
Your first hire will be a unique story. Here is mine (feel free to use the same process)…
I saw a post on Next Door (the neighborhood app) where Patrick was shooting drone photos. I called him up and asked him if wanted to help me with my virtual tour start up. I trained him on location and started to send him out without me.
If you are just started out, this may seem silly. But when you have other established businesses (like me), time becomes your prized asset. When you learn the workflow and understand the tech, all you need is someone to take the photos for you. If they can press a button, they can create a virtual tour. You can set up the systems (like CloudPano.com) and establish a client network. Once you feel ready, hire your first young lad to help you (and pay them hourly). You will quickly be able to focus on sales, marketing, advertising and growth. Removing yourself from photographing the virtual tours may sound crazy or far away in your journey. Don't think this way. You can quickly convert your virtual tour business into an asset. And that is the level of thinking we cultivate at CloudPano.com.
How To Get Started Today
The key to success is business is to take action. If you try to learn every tool, camera, tech and software you will get lost and feel overwhelmed. Just pick a niche and start selling. You may fall flat on your face. But you will learn along the way. If you would like to find more sales minding entrepreneurs and you are ready to take your virtual tour business to the next level, check out CloudPano.com .
Editor's note: You can get a $100 discount on the lifetime access plan with this affiliate link.  Thank you for supporting 360 Rumors.
Here is a list of free resources to help you in your journey:
1) Check out the CloudPano blog –   blog.cloudpano.com
2) Subscribe to the Virtual Tour Profit YouTube channel here – Click Here
3) Free Guide: Pricing Secrets Of 360 Virtual Tour Pros – Click Here
4) Free Download: The Top 5 Most Profitable Virtual Tour Niches – Click Here 5) Join our virtual tour marketing Facebook group – Virtual Tour Profit – Click Here
And of course, check out our world class 360 Virtual Tour Software platform built for the virtual tour entrepreneur, just like you: CloudPano.com
Thanks for reading! I will see you on the inside.
Zach Calhoon
Co Founder at CloudPano.com
You may also like
How to add a Matterport-style dollhouse view to your virtual tour in 2023
How to create your own AI Virtual Art Galleries : Full Guide
How to create 3D models with Insta360 and NeRF (tutorial and samples)
Theta Z1 Dual Fisheye Raw Remote app: is it worth it?
How to create a virtual tour from shooting to sharing with Trisio (for Google Street View or Theasys)
VTE update: Sharpening and denoising 360 photos – which software?
About the author.
26 Comments
Cancel reply.
Save my name, email, and website in this browser for the next time I comment.
Notify me of follow-up comments by email.
Notify me of new posts by email.
This site uses Akismet to reduce spam. Learn how your comment data is processed .
Thanks for letting me share! Let me know if you guys have any start up questions. I would love to help. 🙂
thanks Zach!
Hi Zach. Your post is very valuable and it helps a lot to understand basics. Just wondering if your system still working nowadays and I heard that Real estate agencies are not really willing to spend money on anything like videos or virtual/360 photos,they just don't care about that. Their clients need to come in and see property live anyway, so no difference between ordinary photo gallery and virtual tour on their website. What is your thoughts about that? Do you still working with Real Estate clients? Thanks in advance Rafal
Great question Rafal!
Anyone, who will try to have business with Real Estate agents, need to make own experience, in his own country, with the mentality and rules of his country. But – due to my own experiences – it is not as easy as Zach wrote, if you are a serious business partner. And: Don´t underrate the time and effort you need for acquisition!
Some of my own experiences: In Germany it is hard to find estate brokers, who are willing to spend a few hundred Euro for pictures or for a 360tour. I am a prof. ("fulltime") 360-photographer since 2010 and have made very different and really all kind of experiences.
In Mallorca (Spain), there are a few brokers, that sell big houses/villas. We had a job to create around 20 "high-end" tours. After 3 Month, 2 of those 20 houses where selled via this 360°-web presentation. Those 2 buyers where not in the houses, they decided to buy, by "inspecting" the vr tour only! – Full success! So the broker´s cost of around 20.000Euro (for the 20 vr-tours) are fully earned by selling the first house. Math: 1% from the selling price of 2 million € ? And the broker receives a little bit more than 1% ! And those villas are in the range of 2 up to 20 million € ! (Hint: You cannot produce high-end tours with a 360-oneshot camera!)
One more experience: In 2012/2013 I tried to establish 360tours for local real estate brokers and made dates with more than 30 R.E. brokers. I did nice presentations, offered my services – very similar to the very good tips that Zach gave! – but finally there have been only 2 with a serious interst. Those 2 gave me 4 jobs to take 360-tours. Math: 6 weeks intense marketing plus 4 days photographic and retouching work for an income of around 1600.-Euro.. Not enough for 7 weeks and for having living expenses in an expensive city like Munich.
What I want to say: See the first 3 sentences again 😉
Thanks buddy!
Hey dude. Yes I agree 100%. I think real estate is a great place to start. But over time you need to move to commercial properties and business owners. This way you can charge more, speak directly to the owner and even charge monthly. RE is a tough market because (here in Houston) everyone is a realtor. But only a few are real producers. If I were you I would pick a weird niche, like storage units or RV parks, and start to market to them. Get feedback. Get on location then up-sell with "advanced features" like the CloudPano Lead generation feature. Then send leads to the end user automatically. Just an idea. Nothing comes easy at first, but overtime the messaging becomes the same. Find the pain and remove the pain with your service/product. Good luck!
Zach shows some good marketing and acquisition tips, but there are more important components, for which at least small hints should be given.
Because as simple as Zach describes it here, it certainly isn't. But his strategy is of course well suited to find potential customers for his product!
To be successful as a professional tour creator and panorama photographer you need to take care of these additional points: – professional appearance – tax correct working "VAT/Tax returns/Tax office (most need a tax consultant) – Legally secure contracts plus general terms and conditions – commercial registrations (depending on local regulations) – Liability insurance – this can also be mandatory, but is always useful (depending on local regulations). – Further or other regulations may be required depending on the country. – … etc.
I have understood Zach in such a way that one can go immediately without experience, without founded knowledge, without "everything" – even without camera – on customer catch…
Exactly this would be in my eyes, the most unprofessionell kind, to start a respectable! business.
But – of course – I wish anyone the best and hope that the 360 VR market still grows, so let´s go ahead!
Thanks D. Lukas.
@D.Lukas. Hey there thanks for your comment. Here is my comments based on your bullets: "-professional appearance" I am wearing a suite for the presentation. In general I would agree. But I have seen no correlation with clothes and conversion rate. – tax correct working "VAT/Tax returns/Tax office (most need a tax consultant) In Texas we collect a 8.25% tax. But filing your taxes is a separate post all together. I have a guy who does my taxes, so again its easy and not important at this level of an article (getting started). – Legally secure contracts plus general terms and conditions In Texas, a handshake deal is a binding contract. If you are starting small, you do not need any formal contracts to get started. "Payment upon completion." Is all you need to ask up front. 🙂 – commercial registrations (depending on local regulations) Not needed here. I cant give any comments. – Liability insurance – this can also be mandatory, but is always useful (depending on local regulations). This can be needed for large clients. But not needed to get started. Just have someone with you at all times. (In my opinion) – Further or other regulations may be required depending on the country. Yea I guess that is true. But this should not stop you from taking action
Overall, you need to take action. And some things you have to learn as you go. And thats OKAY! To try and sit down and write up all the requirements will freeze you. And I promise, if you freeze up at the beginning, you will never get started. So follow this one rule, TAKE ACTION. Figure it out as you go. 🙂
Hi Zach, thanks for taking time to answer and toprecise some points!
Let me precise also, but before, just some general words: 1. Please dont feel attacked in any way, I just want to give more hints and give some attention to other importand points that I really missed in your article. Especially, when I wrote, that you want to find customers for your product. This is true and you have to find customers for your business – but of course its not reprobate in any kind. 2. Also, I dont want to start a big discussion here, but – as I said – simply point to some more important things. 3. Therefore the following points should not enrage you – and hopyfully no others – couse my aim is to be contructive, not obstructiv. 4. As I am not a native english speaker, some of my used words could be not precise enought, to give the sense that I wanted to tell…so forgive me, if any confusing phrases could arise… OK, so let´s try it more detailed:
"-professional appearance" — wearing a suite is not what I meant. An "overall public appearance" could be the better phrase. This should include all business things, website, business cards, emails, general professionel behaviour in ALL things someone does as an entrepreneur, because you should not act like the "hobby-photographer", that "works off the books"…
"Tax office/authorities" — On this point plus the last point ("Further regulations may be required…") I want to make the readers sensitive for all possible local bureaucratic obstacles…
"contracts/terms and conditions" — yes, a handshake deal is a binding contract in many countries, BUT: it´s worth almost nothing if it comes to a controversy with your client and you dont have a witness OR a written contract. Hint: Usually an email from your customer is a very helpful document, but there should be written all facts, relating to your services for that deal plus the clients o.k. for the price…
"commercial registrations" — Zach, also if not needed in Texas, it makes sense to give a hint, that people in other countries maybee do need to request some permissions and registrations at the local authorities… ( hey, YOU should be very happy, to have less bureaucracy, envy you! )
"Liability insurance" — It´s true, that with some big companies it´s mandatory, but let me give some of my own experience: If you have any kind of accidential incident and – lets say a very valuable – piece of art is broken because of you… If you have enough money to refund to your client, you dont need a "third party liability insurance", but if you are in the same situation as most people, you should think of such an insurance…. Furthermore, if we go in deeper details, there are much more aspects, a selfemployed photographer should learn, to be able to avoid problems and expensive written warnings from lawers, but this is to deep, to discuss here. (all kind of copyright rules, trademark rights, property rights, and so on…)
"Overall, you need to take action…" Zach, I agree. But if one does want to appear as a trustworthy business partner, there are more things neccessery, than simply "to start now, only with nice words in your bag" (and without reasonable preparations…)
As a fact: Many companies (especially the very small ones) become insolvent, because they did not prepare enough on such points, OR could not deliver consistent quality just in time (due to the agreements). I now very well how annoying it is, to be always on the legal side, in terms of taxes and business-regulations and all other bureaucracy! As a "creative" I hate such things (of ourse) – but I try hard to be on the "safe side", and this is one more reason, why I still be able to exist with my small photographic-company, but many of my collegues lost her business over the last 10 years.
Yo, omg, what a long answer, sorry, I stop now!
Good Luck to anyone, who want to start with his own business!
I love your passion thanks for your comments. I also think its natural for us as humans to create barriers where there is none. I hope to inspire where I can. Keep up the hustle my friend!
Virtual tours give your audience a visual idea of how your business looks like before they even visit the actual location, and that makes for one big first impression what can be a deciding factor on whether or not they would like your service.
Brilliant, it's like a mini-course in entrepreneurship.
Oh, also Zach I heard you speaking about event spaces and wedding venues. I'm thinking of getting into the same area, but from a few different angles: shooting them as a 360 photographer, becoming a preferred vendor and shooting weddings there, too, and eventually owning my own wedding venue from seeing what works and what people want.
Hit me up if you're interested in the 3rd option, I've got my eye on some property down here in New Zealand =D
Thanks William!
"Hey I was wondering what your occupancy looks like and how we can help? Where is it currently and what is the goal?"
I know it is a normal approach for a salesman to figure out first what problems a customer has and then offer some solution to solve them. The only problem here is does it really work?
I cannot imagine somebody comes to my business… somebody I do not know… and starts asking something quoted above. I would just reply "as usual" and that's probably will be the end of conversation.
It is very different from a situation when I as business owner calling some business that claims to solve my problems. I don't even think I am comfortable to ask something like this from a person who does not know who I am.
Do they really so open minded that they are ready to drop a bucket on you with all their business problems as long as you ask them?
Will it be more practical and convincing to start with something "We can help you to increase your occupancy rates"? It seems to me more logical, you are not starting with poking your nose into somebody's business and to be honest you know why you are offering a tour to hotel.
As for my approach and I have just started applying it now after more than a year in this business I do the following: I am nurturing one new local cafe with great interior in order to get a tour done for them. Its owners are young people and they are quite interested. It was going for about two month until I came to them yesterday and offered a free 30 days trial. That seems to change everything and we have a meeting tomorrow to discuss it.
So may be, consider that businesses you are targeting a)have no idea what you are offering and barely have time to listen b) simply do not trust your claims. All they see is a price tag and even if it is small it is still considered as a risk and a trust problem. When you remove a tag for some trial period that changes a lot for them as they see it as $0 investment trial and most will go for it. If you can cope it with an access to their analytics before and after the tour or simply run a free local SEO report you will get the most businesses on trial paying you after their trial period.
You do not need to offer a trial to everyone, you can have some selection criteria for businesses like floor plan size, type of a business. For big ones with a huge floor size you can offer to do a few facilities under your floor plan size selection criteria.
Hi Zach, one question for medium entry into this market what camera would you suggest?
hey dude. For cameras you are in the right place. Mic has a ton of reviews. The Z1 will perform well for you. Just get it.
You should be really careful offering people to use Theta cameras. I have had both Z1 and V and I could not work with the for outdoor tours because their Theta app is ruining location data from 5 meters accuracy to 50 m and more. That for the cameras being brand new out of the box so we cannot say I just got a faulty ones.
I even offered Mic Ty to check what location data he gets from his Z1 after he posted its review. Guys like Mike just making reviews for basic functions, resolution and HDR features of a new camera and never checking the most important parameter(a pano location data) I sold mine Thetas and I will never go back to Ricoh brand 360 cameras. Why? Because we(users) tried to make Ricoh aware of their bug in the Theta app directly through their support and through their mod on theta developers group. The guy(moderator) tried to help really hard and made even Ricoh engineers aware of the bug. The result was 0, Ricoh does not seem to care for as simple as just review their code with location data in the app and fix it. Why would I care of chasing them and get it fixed then. I only want to take a photo from my smartphone and get location data in it with an accuracy of smartphone GPS(3-5m). I do not want to spend hours looking for a pano placed 50 meters away and moving them to correct spot. I had a job with 320 x panoramas captured, It took me 6 hours to capture and 8 bloody hours just to place them where they belong. That's 8 hours came from the problem caused by the Theta app and nothing else.
Now I use a Pilot Era, it does not screw up location. I take a picture, put it on the google map and it lands within 1-2 meters from an actual spot. No extra time to spend on any correction.
BTW, you can use Z1/V with Street View and location data will be ok but you will loose an ability to use their plugins and will have less control over some settings.
I'd love to know how you give proposals for properties.
Check out my upcoming post!
Hi Erica. I recommend checking out the Virtual Tour Profit System. https://360rumors.com/virtual-tour-profit/
I just attended your Webinar .. very exciting stuff and great information .. thank you! There is a video segment of F45 Gym .. and you talked about having done a virtual tour for one location. Where is that virtual tour? If a small business has a website already, how am I giving them the final product to add to their site? Am I just providing them with a link to where my tour is hosted and then their web designer is adding to the site?
Thanks Lisa. I'll ask Zach to reply.
Can you please help me with my business plan? We have chosen Virtual Reality Tours, pls thank you
Hi Kaye. Congratulations on launching your business! This is the best time to start a virtual tour service. I recommend checking out Zach's webinar here: https://360rumors.com/virtual-tour-profit/ Best regards, Mic
How to Start a Tour Company with (Almost) No Money
Table of Content
Before you start (the groundwork), designing your tour, testing the waters, taking care of the legal stuff, open for business, in case you can't do everything yourself, launching and beyond.
Starting a tour company is tough work.
There are many steps involved and it's important to sequence them in the right order. Otherwise, you risk losing money and time working on the wrong things.
To make it easier, we created this article to guide you through the process of starting a tour company.
Among other things, you'll find what are the crucial first steps to get a tour business off the ground. You'll find ways to test your ideas without spending lots of money up front and get early sales before you even launch your business.
You'll also find tips for designing your tour and positioning yourself in the market so that you have a clear differentiator from existing competitors.
Lastly, you'll gain an understanding of how to market and grow your tour company so that you have a solid basis for success.
Ready? Let's go.
Before going further, you need the most important ingredients for starting a tour company – skills and passion.
Just kidding.
You really don't need skills and passion at the beginning because you can acquire these as you go along.
But you do need to make a commitment.
Make a commitment to yourself
Starting a tour business is like everything else in life that's worth pursuing – you'll get out of it whatever you put in it. So it's best to approach the whole venture with a long-term mindset. It's hard to get started and it won't get easier over time. Before even starting, make sure you're truly committed to spending days, months and years on growing this venture.
Now, on to the more practical stuff.
Check the requirements
The first thing you'll want to do is check the requirements with your local tour body. There may be specific health and safety regulations, depending on your city and the type of tour you want to start. For the most part, these should be relatively easy to fulfill but in some cases, you might have to take a special course to start trading legally.
If you find that it takes time to obtain the necessary documents, skip to the part about registering your business and take care of that first. This way, you can do all the work around designing your tour while waiting for the registration documents.
So now you've made a commitment that you're in it for the long run.
You've also checked the regulations with your local tourism body and you have a good idea of what's to come from a legal standpoint.
That's all you need to go forward and design your tour – including how you will make money and stand out from the competition.
Choose your target market
If you're sure you can meet all requirements of starting a tour company and you're in it for the long run, it's time to do a little market research .
The most important thing to do at the beginning is to choose your market and niche down. That's because you likely have limited resources and you don't want to waste them on activities that won't get your results. To get results, you need to know who you're targeting, what your potential customers need, and how they acquire information.
So how do you choose your niche?
There are many ways to go about this and below are just a few best practices:
1) Scratching your own itch A tried and tested method is to build a tour for people like yourself. This means people that are in your age group, share your interests and, ideally, you know a lot of them.
Taking this approach is great because it will be easier for you to "get in the shoes" of your customers.
2) Take advantage of a market trend Is there a factor that makes targeting one group a really good idea?
Perhaps a new law reduced travel restrictions for another nation and you expect many people will come and visit?
Or maybe there's a new initiative in your city that's likely to attract many new visitors?
It's important to stay on top of local and international tourism trends because you might spot a pattern before everyone else and take advantage of it.
3) Look at your competition Is there a gap in the market that you've spotted? Something that's missing in the region for you personally, that you'd like to introduce? Check out Viator or GetYourGuide to make sure it's really missing.
If you're lucky, all 3 factors above will work in your favor. You should ideally be in a growing market that you understand and is underserved by existing competitors.
Develop your Value Proposition
Once you've chosen a target market, it's time to figure out what type of tour you're going to sell them and why they will buy it.
How do you go about that?
A good approach is to list out your ideal customer's pains and gains .
How can you help them solve their problems or reach their goals with your tour? Answer this question to figure out what type of tour you can offer and how to tailor it for your customers.
For more information on developing an effective value proposition, check out our article on how to conduct market research for tours and activities .
Identify your Unique Selling Point (USP)
The USP or Unique Selling Point is the answer to the following question: why would anyone choose you over competitors?
Getting your USP right is important because you'll need to communicate it often and everywhere you can.
Is your tour the only one of its sort in your city? Are you giving more value at the same price? Increasing the duration (though not always), giving out freebies or adding a tour theme are all good examples of differentiation.
Devise a go-to-market strategy
So you know who you're going to target and what you're going to offer them. Now it's time to think about how you're going to reach your audience in a cost-effective way .
Below are some of the best channels for selling tours (you can click on each to read more):
Your website
Online Travel Agencies (OTAs)
Social Media (Facebook, Instagram, Pinterest, YouTube…)
Destination Management Organizations (DMOs)
Review sites like TripAdvisor
We'll speak more about these channels later. For now, think about how your target audience acquires information so you have a rough idea of how you're going to reach them.
Set your price
Pricing is a tough subject to master.
But it's important to get it right because it directly affects your revenue, the perceived value of your tour and, most importantly, the type of customers you attract.
The most important thing is to avoid underpricing. Just because you're starting out doesn't mean you should be lower cost. If you compete on price, it's going to be hard to get the initial profit you need to grow and provide a better service.
Think about it this way – the higher the price, the more value you can provide to your customers.
In fact, you can have several tiers of pricing to control demand and allow people different types of experiences.
That said, it's worth checking out competitors so you have a rough guideline of the average price others are charging.
Identify the resources you'll need
Now it's time to think about what you'll need in order to deliver your tour.
It's good to have an idea of the required resources so you can estimate your costs and avoid unexpected surprises.
These could be things like special equipment, assets, and employees. Or maybe you need to find a great office location?
Whatever it is, keep that in mind so you can budget for it later.
Visualize a day running the tour
By now you should have a good idea of how your tour is going to function.
In order to clarify what it means to do this, try and visualize a normal day running the tour.
When do you wake up?
What do you do first in the morning?
How does your workday go by?
How does it end?
Visualizing your day will help you spot any gaps or things you've missed. You'll also get a rough idea of the more repetitive and mundane tasks you'll have to do – hopefully, this will not put you off!
Make a list of people who can help you
We've covered some ground now and you're probably thinking "that's a lot of work"!
Once you have a rough idea of what you'll need and the ongoing activities, think about who can help you with starting and running the tour.
Do you know people who can provide you with any resources , guidance or support? Or maybe there are specific organizations that you can partner with or even pay to massively increase your chances of success?
Think about this early and you're likely to find that things are much more realistic than you thought at the beginning.
Estimate your costs
As with any business, you also need to keep an eye on the costs.
After putting in the work in the thought exercises above, you should be able to estimate some rough number – both a monthly overhead and the cost of starting up. Try and make a few notes right now.
Now double the number you got for both the upfront and monthly costs.
The reason for this is to avoid " optimism bias " – we are wired to underestimate the likelihood of things going wrong in the future.
So stay on the safe side and, as they say, "expect the unexpected".
Source: TNW
Most articles online will suggest you register a company, find an accountant, build a content-heavy website and all sorts of useless things – before even knowing if people want your tour.
Here, we take a slightly different approach.
While you need to get the formalities right (like your license, registration, and insurance – but more on this later), you should try and collect as much information as possible to validate your assumptions before spending lots of time, effort and money.
Here, we'll look at the first steps you can take to prepare your tour for success and get online as quickly and cheaply as possible.
Choose a name for your tour
This should embody your core differentiator and make clear what you do. Here are a few good examples:
Seaplane Adventures
BrewCycle Portland *
Boston Lobster Tours
All 3 examples give you an idea of what to expect – but they are not obvious.
This is also a good time to check if there's a suitable domain name for your business – later on, you'll need it for your website. Plug your ideas into this domain name generator to get some killer suggestions.
*Please note: We don't support drinking craft beer before getting on your bicycle.
Create a logo
Ok, so you have an idea of your tour design, pricing, and USP. Now it's time to get to the visuals.
The first thing to think about is a basic logo to use across various sales channels – like your website and social media.
You can create a free logo here or hire someone to do it for you on places like 99designs .
Try to get the colors right and make it represent what you stand for. But don't worry too much about it – the logo is important but not the main reason people will come and buy from you.
Take some photos and videos
Source: GofreeDownload
Yes, I know you still haven't launched your tour and don't have any photos of happy people with stunning views behind them.
But that's no reason to exclude visuals from your marketing materials.
Go around and take some photos in your city. Or record a video of the equipment you'll use – even before you have it. This will come in handy when you start building your online presence (we're getting there).
Decide on your opening hours and launch date
What? Opening hours?
Yes, you'll need to present a fully operational page in a moment that assures people the tour will go live.
This is also the time to decide on your official launch date so you can start generating some buzz ahead of that.
Make sure to stay on the safe side and expect that there will be delays. There's no need to rush (unless you have a really good reason for it).
As a rule of thumb, give yourself at least 30 days for promotion ahead of the launch date.
Set up your contact details
You're about to start interacting with a lot of people – now's the time to set up your business contact number and email address.
No need to use a website domain name for your email or setting up a long-term contract for a mobile phone. People don't really care about that.
A simple [your_tour_name]@email.com and a prepaid SIM card should be enough at this point.
Create a Facebook page
Source: Sprout Social
You were probably wondering why you need to do all these stuff above.
Well, the reason is your Facebook page (or in rare situations – some other social media where your target audience hangs out).
A Facebook page is one of the fastest ways to get online and gain the capacity to reach many people.
It can host all the information people care about when booking your tour – including pricing, address, reviews and so on. They can even get in touch with you directly via chat.
Best of all, your friends and family can share it and generate awareness.
There's only one setback – you need a way to capture people's email addresses to tell them about your launch date. That's where your website comes in.
Create a basic website
Your website should be the primary online channel you use for acquiring new customers. The reason is you have full control over your website which is not always true when using other online channels. You can control things like the branding and messaging, but more importantly – you will not pay any commission fees to resellers.
At this point, you don't need an elaborate website with all the bells and whistles. You just need a simple page with the following elements:
A ttention: Create an exciting headline that captivates your visitors once they arrive at your website.
I nterest: Describe the key benefit of your tour, making sure to mention who it's best suited for.
D esire: Highlight the best parts of your tour using both words and images to instill a desire to act in your visitors.
A ction: Provide a clear call to action to submit an email address so you can save them a spot for launch date (or directly purchase your tour or activity once you have a booking system in place ).
Like with the logo, avoid spending too much time on this and make sure it's just out there. There are many cheap options for building a basic website such as WordPress or Drupal .
You can learn how to build your own website with built-in booking system here .
Once you set up your website, take a minute to check its performance in terms of SEO, page speed and keywords. You can use this free SEO grader tool to perform the test.
So, you're officially online and well on your way to launching a tour business. Now it's time to get involved in the industry and talk to the most relevant people you can find.
Talk to people in the industry
Talking to tour guides and operators that have done what you want to do is probably the fastest way to a successful start. Ask for advice, ask for their stories and learn from their successes and failures.
Just search for tours that don't directly compete with you and get in touch with one or more of the tour guides. Explain that you're just starting out and that you want to meet other people in the field to bounce ideas and experience off each other.
Follow the influencers
There are many influencers in the tour industry that you can turn to.
Even if you can't directly talk to them, you can follow their blogs and social channels to stay in touch with what's going on in the tour industry.
Of course, keep a close eye on the Regiondo blog too – we cover the most important aspects of starting and running a leisure business with topics ranging from sales and marketing to leadership and important tourism events.
Get involved in events and meetups
Source: Local Guides Connect
Another easy way to develop the network you need is to join existing events, conferences and regular meetups near you. These should be related to the industry but don't necessarily have to be just for tours.
A lot of groups exist where business owners can share ideas and experience to get more profitable and grow. These are also people that can refer you more business and, of course, buy from you.
Just go to Meetup.com or your local DMO too see if there are any good events happening nearby.
Stay active in these fields and you're bound to get a lot of benefits and have fun along the way – while meeting new people and acquiring friends.
As you can see, your goal when starting out should be to generate bookings as quickly as possible.
However, there are a few things to take care of so you can trade legally. It's best to do this early to avoid potential bottlenecks later down the road.
Register your business
The first thing you need to do is to register your business name so you can legally start making sales. The name doesn't have to be the same as your tour name so you can use whatever makes sense for your business structure and future plans.
Just go to your local business registrar office or call them up on the phone to save time (if available).
Open a business bank account
There are many ways to get paid, but you always need a place where the money ultimate goes. So opening a business account is one of the first things you need to do. This will let you keep track of expenses while having a place to take payments.
Get a tour operator license
Once your business is officially registered, it's time to obtain your tour operator license or (or equivalent in your country). The process for this should be detailed in your local government's or tourism body website.
Set up liability insurance
Liability insurance will protect you in case something goes wrong and a guest or employee has an accident. You can also cover any potential legal costs. Make sure to go online and search for quotes from local insurance companies.
Well, not exactly. While your business is not fully operational yet, there's no reason why you'd turn down bookings.
In fact, you have every reason to start getting pre-sales and booking your tour in advance. Not only is this the best way to validate your ideas, but it's also great to fund your startup costs for launch day.
Start taking online bookings
Ok, now that your website is up and running, you'll need a way to get bookings through it .
To do that, we recommend choosing a booking software like Regiondo that will take care of the hard work for you. You can   book a live demo with Regiondo experts who will guide you through the platform and help you start getting online bookings.
Once you have your website and booking system implemented, you can manage all your sales in one place using your Regiondo dashboard.
Your website visitors can also see a live booking calendar on your website and you'll be able to manage multiple sales channels – like Viator and  GetYourGuide  among others.
Register with Online Travel Agencies (OTAs)
Once you're ready to take bookings, online travel agencies can be the best place for getting early sales. These sites have grown tremendously in recent years. They often list thousands of tours and activities and sell them to their visitors in exchange for a commission.
You can learn more about the top online travel agencies in our dedicated post on the topic .
Get on review platforms
Eventually, reviews will be a key part of your tour business and it's never too early to start thinking about building your presence on review platforms .
The biggest name here is TripAdvisor so we have a whole article on building your TripAdvisor ranking .
As a best practice, try to build your reviews in a single platform, preferably TripAdvisor, so that you don't spread your attention across multiple platforms. But there are other important places too – like Google, Yelp, and Facebook. If people prefer to use these platforms, you should give them a way to leave a review there as well.
Sign up for the relevant social media platforms
Hopefully, you already have some social media presence, such as a Facebook page .
But depending on who you target, you might also look into other channels.
For example, younger people tend to spend more time on Instagram and Snapchat.
And Pinterest is one of the most visual places to hang around on the web – ideal to post the photos you've taken in the steps above.
YouTube is the king of video – and it's a great channel for many people to drive traffic to their website.
Twitter can be a good option too – especially if your target market hangs around there. Twitter's users are from a varying background but you will often find influencers there – who can help you grow your business tremendously.
Finally, despite its status as a professional network, Linkedin can be a good channel for selling to businesses. If you plan to introduce teambuilding offers and group events for companies, this social network can be a good option.
Tell your story
Now it's time to add a more personal touch to the places where you have a presence.
Like the USP, your story will do much of the selling for you.
Why did you decide to start this tour?
How did you come up with the idea?
What problems did you encounter?
Who was there to help you?
These are just some questions that help you define your brand story.
You may think that there's nothing special to your tour – but I encourage you to sit down and think deeply about this.
Were you fed up with your 9-5 job? Or maybe you've always been fascinated with the subject of your tour? Did you grow up in the city, knowing all of its ins and outs? Or maybe you stumbled upon the location and fell in love with it?
Whatever the background, you surely have a good reason to be where you are. If you get to a point where you actually launch a tour, you will have something interesting to say about it. And people like interesting stuff. It's why they buy tours and activities. And it's why young people today prefer spending on experiences rather than things .
Do email marketing
Source: Depositphotos
Hopefully, your website is working well and generating a consistent flow of emails by now.
Email marketing is one of the best ways to reduce reliance on first-time customers.
It's also a great way to generate more online reviews by contacting people after an event.
At this early stage, email will help you update customers and potential customers when the tour becomes available.
Advertise (if you can afford it)
Advertising is not crucial before launching but could help if you have the budget for it.
Depending on your target market, you could go for offline advertising or online advertising. And in some cases – both.
You might be tempted to go for modern approaches like Facebook ads or Google ads, however, traditional print media can also be a good choice.
As more people get their news and info online, you can strike some pretty good deals with local magazines or newspapers.
Another option is sponsoring travel bloggers and other influencers who can promote your upcoming tour in their content.
And if you don't want to spend cash on advertising, check out our post with  10 ways to get free advertising for tours and activities .
Set up analytics
To be frank, sophisticated stats are not what you want to spend your time on so early.
However, it's good to have a basic idea of where bookings are coming from (and hopefully you'll get enough bookings to justify it).
Knowing this will guide you about where you should spend time later on when growing your tour.
Is your website working well? What about Facebook ? And maybe some of the OTAs are kicking in…
These are things you need to keep an eye on so you spend your time in the most effective way.
The important thing right now is to keep things simple.
Track a few KPIs and make sure you always have a specific question you want to answer before getting buried in data.
You can learn more about this topic in our post about Google analytics .
Do a test run
If you can, get some friends together and run the tour with them. This will help you spot potential bottlenecks ahead of launch day so you are prepared to tackle them.
You will also be able to make any changes to the tour based on your guest's reactions and feedback.
In some cases, you might need staff or special equipment to start operations. This section is here for a reason – you will ideally confirm all your ideas and make sure there is high demand for your tour before investing serious resources.
But if needed, here are some tips on finding the right suppliers and hiring your first employees .
Find suppliers (and possibly funding)
Do you need some special equipment? Any assets that are crucial to the operation?
There are 2 aspects here – one is sourcing them and the other is getting the money to fund your purchases.
But this is a post about starting a tour company on a tight budget. If you don't have all the cash upfront, check out our article on business funding so you can take care of this too.
For supplying the assets, it's usually best to source locally .
You may be tempted to order from China or other places where you can get a cheaper offer.
But this way you increase the likelihood of problems and complications.
Despite major platforms like Alibaba that make it easier to trade wholesale, it can still be difficult to acquire assets this way, especially if you don't speak the language.
It's also much more difficult to get support later.
And in many cases, you will be surprised that there is not that big of a difference between wholesale prices. So sourcing local is a good step if you can afford it.
Another tip here is to start small .
Avoid ordering big batches but rather start with the minimum needed to make your tour a reality. Try and get it on credit and form a deal where it's possible for you to return the equipment if you don't manage to take off as quickly as you'd hoped for.
It's good to do the job yourself first – at least for a little while. This will help you understand the processes and the type of people you need to hire.
But sometimes, you will need to hire from the get-go.
Needless to say, you should aim to get the best people you can. Whether it's seasoned professionals or people with lots of potential whom you can train.
This is not the place for making compromises. Who you hire will have a great impact on your success or failure.
This is obviously a big topic and there's no way to capture it here. If there's one thing to take away, it's this:
Find great people and treat them well – that's one good recipe if you need staff early on.
Source: Pexels
The day you and the entire city have been waiting for…
Make it special
Ok, so you've designed and tested a great tour, people know about you and you're confident things will go right. Or maybe you're not – it doesn't matter because it's time to launch officially!
Get everyone you can – family, friends, family friends, friends of friends, the media – everyone should know about it.
If you used all of the tactics above, you might find that you're booked well in advance!
Provide world-class customer service
Once you start getting some customers, make sure you treat them well. That's the most important thing from now on – creating passionate, happy customers and treating the people around you well.
By giving people great service, you reduce the reliance on first-time visits and so you can build a sustainable business where you don't have to grind all the time.
Sure, the odd bad review will come along, but there are good ways to deal with negative reviews.
The important thing is to be willing to sacrifice the short-term for the long run. You may have to swallow some pride and give a few refunds at first. You may have to sell some promotions that are not perfect revenue-wise. But it will pay off because people will spread the word and come back again and again.
Start managing for growth
Well, you're hopefully in a pretty good spot right now. But the hard work has just started.
You will face many difficult choices from now on – bad economy, good economy, expanding and reducing sales. Plan and research every step carefully – but don't overthink it. It's a tough balance to accomplish.
Use your vision as a guide and you will make decisions easier. Go back to your brand story and the reason why you're staring. Keep this in mind and use it when you have to make a hard decision.
Whatever happens, make sure you have fun and stay true to your vision.
Well, that's one huge topic, isn't it? Of course, there's no way to capture everything you need to know in one article. It could well be a subject of a book or even many books.
But we hope this article will act as both a handbook and an inspiration for you to act and start your tour company.
The crucial things to remember are as follows:
Do your research
Test the waters so you don't spend cash up front
Start marketing early
Analyze the best channels for you
Start small and don't buy expensive resources
Hire after you've done the job yourself
Expand carefully, staying true to yourself and your values
So there you have it – that's how to start a tour company without breaking the bank.
If you want to learn more about the topic, check out these articles:
How to Conduct Market Research for Tour and Activity Companies
9 Ways to Get Business Funding for Tours and Activities
How to Sell Tours and Activities with Facebook
The Top Online Travel Agencies for Selling Tours and Activities
Related Articles
Stay updated with Regiondo by signing up for our Newsletter
Get a personalized demo or create your free account now
Take your business to the next level with Regiondo - it's free to get started and you don't need a credit card.
How to Start a Walking Tour Business: Comprehensive Guide for Tour Operators
UPDATED: October 23, 2023
Starting a walking tour company can be both rewarding and challenging. With enough knowledge and preparation, you can create a successful business that allows you to share your passion with tourists while earning an income.
By taking the time to research, plan, and execute carefully, you will be well on your way to owning and managing a profitable walking tour company.
This blog post will cover the basics of starting a business for walking tours - from researching local attractions to developing an enticing promotional message - to ensure that you set your business up for success from the start.
Why start a walking tour business?
Step 1: prepare & plan, step 2: market and promote, step 3: execute and manage, step 4: launch your walking tours business, key takeaways.
We live in a world of ever-evolving tourists searching for experiences that are catered to their individual interests. Walking tours have taken off- these walking tours mix the right blend of cultural insights, hidden gems, and real-life explorations for the curious traveler.
"It's really clear that travelers want a lot more out of their experience in 2022, and they're willing to pay for it," said Douglas Quinby, founder and CEO of Arival , which surveyed 1,000 U.S. travelers.- Skift Survey, 2022
Small start-up cost
It's also worth noting that there is a relatively low cost to starting up a walkable tour company, making it a viable entrepreneurial idea within the tourism industry..
A brand-new travel taste to offer
We are seeing a shift in the way people travel in 2023 - travelers are seeking experiences that offer them something unique and special. For tour operators, these trends offer exciting opportunities to create walking tours that cater specifically to these avid travelers. 
Four Steps on How to Start a Walking Tour Business
Preparation and planning are essential when it comes to starting a successful walking tour business.
Research local attractions:
Do your research to get an idea of the trendiest and most popular attractions in your area. Most walking tours explore the area with specific interests, ranging from history tours to nature tours. This will allow you craft a business plan with tour packages that appeal to a variety of tourists, as well as provide unique experiences for those interested in exploring more off-the-beaten-path sites.  
Know your target market:
Taking the time to understand the needs and interests of your target customer base can help you create an experience that will draw in tourists. This will keep them coming back.
When researching your potential customer base, consider factors such as age, gender, interests, budget, how they like to travel, and how they prefer to book tours.
Know the legal requirements:
Operating a walking tour in your state may come with its own local government or regional regulations, however, typically you will need to meet the same requirements as running any business.
These requirements might include obtaining the necessary permits and registering your business. They may also include complying with health and safety regulations, paying local or federal taxes, complying for General Liability Insurance, and other demands to ensure the security of your customers.
TIP: Start this process as soon as possible since each step can be time-consuming. Having all the paperwork completed when you are finished setting up is ideal.
Open a business bank account
When it comes to your business and the management of the finances associated with it, the number one rule to remember is this: always keep your personal money separate from your business income.
Maintaining a firm division between the two serves as personal asset protection and provides you with better organizational order when it comes to money.
Determine routes for your tours:
Creating a route for your walking tour is one of the most significant aspects of starting a walking tour business.
Which attractions and hidden gems do you want to include in your tours?
How long will each tour last?
How far apart are the sites from each other?
How much time should be allotted to each site to explore and take pictures?
In addition, take into account the time of day that your tour will be running. This will help you determine how much walking is involved, how long it takes to get between sites, and how comfortable it will be for customers to walk around.
Make sure that you are also familiar with each location so you can provide an informative overview and stories to make the tour more enjoyable.
Make sure to provide all of these necessary details in your tour description. This can help your potential guests feel the vibe of your tour right through your description (which we will be talking about more below!).
Create your tour itinerary:
When planning your tour itinerary, the niche you choose will be a major factor and should not be overlooked.
For example, if your niche was historic sites in a particular area, then you would plan to take your guests to landmarks and points of interest related to this theme. If the focus was local cuisine, however, you may want to take visitors to restaurants or farms that are well-known for their tasty food and drinks.
As essential as it is to determine the places you will visit with your customers, it is also imperative to structure how each day of running your business will look. As a business leader and tour guide, it is up to you to create the logistics that turn an idea into reality. This will ensure everyone involved has the most enjoyable experience possible.
Establish safety procedures and regulations:
Safety is of the utmost importance when it comes to running a walking tour business.
When setting up your safety procedures, consider how you will ensure customer safety during your walking tour.
This can include:
Make sure that all participants are aware of any health hazards associated with the tour and how to deal with them appropriately.
Having emergency contact information for each participant.
Make sure that your staff is trained to handle any difficult or dangerous situations they may encounter while guiding the tour.
Having a plan in place in case of inclement weather. This plan should include how to protect your customers from external hazards such as traffic and other potential risks that can't be avoided.
Ensure customers are aware of how to properly interact with any animals or wildlife they may encounter.
Be familiar with local regulations regarding how many people can be on a tour and how close they can get to certain areas or attractions.
Communicate these safety protocols and reminders to your customers:
Display it on your business website
Attach these reminders along with your tour alerts and notifications via SMS or Email Automation
Have a quick orientation before the tour
Most of all, make sure your tour guides are well-trained and informed of these safety guidelines, as well.
Calculate startup costs:
Calculating start-up costs and budgeting for walking tour businesses is a must if you want to avoid a major financial bump later.
Luckily, starting this kind of business doesn't require too much capital. Plus, if you lead the tours yourself, that cuts out the need for extra expenses like salaries for employees. The majority of your costs should then be geared toward developing a successful marketing strategy.
Taking the time to research how much money you need upfront is worth it in order to ensure a solid foundation and long-term sustainability for your business.
Decide on pricing:
When it comes to deciding on pricing for your walking tour business, there are various options.
You can opt to offer free tours and make money from tips and gratuities, or you can set up a fee-based service.
Whichever option you choose, it's imperative to ensure you're offering high value at that price point. Take the time to look at your competitors, and find out how much they're charging and what they offer in return.
TIP: Aim to exceed expectations! This helps in making sure customers come back for more and happily recommend your services to their friends.
Now that you've got your tour up and running, it's time to get the word out about your business.
This is where marketing comes in.
There are tons of ways to promote your walking tour business online. However, how you go about promoting it will depend on what kind of audience you're trying to reach.
Use social media
For example, if you're targeting younger tourists, consider using social media and influencers for promotions.
Post tour updates and promotions on your social feeds like Facebook and Instagram. You may use high-quality photos and video clips of your tour sights. Or you may write a short blog about what to expect on your tour and post it on your feed.
Also, make sure that each of your posts links to your official website. This way, you can make it easier for your potential guests to book with you online.
Here's our complete guide on how to use social media in your tours and activities.
Create an effective website
An effective website is crucial to getting your walking tour business off the ground. It not only provides a platform for you to promote your tours, but it also gives potential customers an easy way to book and pay for their experiences.
Make sure that your site reflects the brand of your tour company business – how do you want people to perceive you?
You should also make sure that all of your contact information and booking information is visible on each page. This helps create trust between customers and tour operators or tour companies.
To get more insight into how to build a great tour-focused website with higher conversion rates, check out this article .
Do the traditional marketing game
If you want to focus more on the local market and people living in the area, try advertising in local publications or radio stations.
You can also create promotional material such as flyers and brochures that you can distribute around town.
Word-of-mouth marketing
Finally, don't forget about word-of-mouth marketing; good old-fashioned face-to-face conversations often yield positive results!
Partner with Online Travel Agencies
Partnering with online travel agencies (OTAs) can be an effective way to increase your reach and boost bookings.
By connecting with OTAs like TripAdvisor , GetYourGuide , and Booking.com , you can get access to a larger audience and make it easier for customers to find and book your tours.
Make sure you're visible on OTAs and review sites like TripAdvisor by optimizing each of your listings with all the information they need. Have quality photos, your complete business name, descriptions, keywords, and other relevant information.
For more information on how to successfully partner with OTAs, check out this guide .
Manage customer expectations:
Above all, be clear on what guests should expect from your tours.
Make sure you set the tone for how the tour will be conducted, how many people you'll accept, and what day-of activities may entail. And make sure all of the necessary information is detailed on every tour listing you post online.
Inform guests about:
Tour itinerary (hours and details)
What to expect in each spot (local cuisines, insider tips, fun facts, souvenir shops, and famous spots)
Safety guidelines and reminders
What to bring and wear (sunglasses, sunblock, or what footwear is best)
In it, you can also offer additional tour services for an additional cost (private tours and experiences).
Now that your walking tour business is set up and promoted, it's time to put the plan into action.
Create a schedule:
It's important to create a structured schedule for how you'll run your tours.
Start by setting up the routes and itineraries for each tour type, as well as how long they will last.
You can also create a series of additional activities that customers may be able to opt for (such as food tours and beverage tastings or visits to local attractions).
Equip your tours with the right gear and equipment:
Make sure you have the right equipment and gear for your tours.
Depending on your chosen niche, this may include first-aid supplies, audio-visual materials, and other necessary items (like binoculars or magnifying glasses) that customers will need during their tour.
Have an online booking system for seamless management:
Finally, have efficient online booking system in place to manage bookings and payments .
This will help you keep track of how many people sign up for each tour, how much money you're making from each one, and how satisfied your customers are with the experience.
Aside from marketing and tour management, effective booking software also offers all the tools like POS solutions for receiving payments in person, a booking widget for your online bookings and positive reviews, and a centralized dashboard for end-to-end management.
Here's our complete guide on how to choose a reliable booking system for running tours.
Train your tour guides
Now that you have a proper system in place, it's time to hire a tour guide (if you choose to hire one or some). Aside from having the right attitude and a thorough knowledge of the area, they need to be trained on how to handle potential risks (such as medical emergencies or bad weather) and how to ensure customer satisfaction.
Provide your guides with the necessary training and information so they can deliver a memorable experience for your customers.
The last step is to officially launch your walking tour business.
Promote them on your official website and social media accounts, share the details of your tours with press outlets and reach out to the local community. This will raise awareness of your services.
Additionally, now that you have a healthy customer base, don't forget to solicit their feedback and use it to improve your walking tour business.
All in all, starting a walking tour business is a wise idea and an incredibly rewarding venture, as long as you don't forget the preparation. Make sure to plan, market, and execute your walking tour well—with quality content on your business website or tour listings that sets the correct expectations for potential clients.
Don't forget to equip yourself with the necessary gear and choose the right booking software for efficient management that fits your goals and vision.
These tips can also be applied for free walking tours, where you can make money from gratuities. In any case, ensure that you train your tour guide properly so they can provide a pleasant experience for guests.
Above all else, make sure to have fun and enjoy the journey it takes to get there. So what are you waiting for? Take that first step towards beginning this amazing journey and launch your own successful walking tour business!
1. How do I start my own tour company?
To get started as a business owner in the travel business, your next step is to refine your business idea into a concrete plan. If you're passionate about a walking tour business, perform a thorough market analysis to understand your potential customers. This will enable you to understand what makes your tours stand out.
Once your concept is clear, obtain the necessary permits and licenses from your local authorities. It's crucial to set up business accounting practices, including separating personal and business accounts, to ensure financial clarity and asset protection.
Don't forget to design and print business cards to aid in networking and marketing. Before you launch, consult with your local tourism board for additional insights and secure business insurance to safeguard against risks. With these steps, you'll be on your way to a successful travel business.
2. Is it advisable to use booking software when starting a tour company?
Absolutely! When you start a tour company, integrating booking software is a wise move for several reasons:
Professional Image: From the outset, your tour company will appear organized and professional, instilling confidence in potential clients.
Operational Efficiency: As you navigate the complexities of starting a tour company, booking software streamlines reservations, minimizing manual errors and freeing up your time.
Insightful Data: The software can offer insights into your clientele, aiding in refining your tours and marketing strategies.
Growth Readiness: As your tour company venture gains traction, a pre-established system will effortlessly handle increased bookings.
Secure Transactions: Integrated payment options within the software ensure smooth and safe financial transactions.
Enhanced Customer Journey : A straightforward booking process can lead to satisfied customers and positive feedback.
Round-the-Clock Bookings: With software in place, clients can book tours anytime, maximizing your business opportunities.
Incorporating booking software from the beginning lays a robust foundation, ensuring your new business is well-equipped for future growth.
3. Are walking tours profitable?
Walking tours can be profitable, especially if you have a unique selling point that differentiates you from other tours. Consider your operating costs, ongoing expenses, and how you'll transport guests if necessary. Tour pricing should reflect these costs while offering value to customers. Repeat customers and referrals can significantly boost profitability. Having a business mentor can also help, especially if you are still starting your very first business.
4. How do free walking tours make money?
Free walking tours typically operate on a tips-based model, where guests pay what they believe the tour is worth. This model can be profitable if the tour guide provides exceptional value. Some tour guides also collaborate with the local tourism community and local businesses, receiving commissions for bringing in customers.
5. How do I promote my walking tour business?
Promote your tour guide business by creating a basic website optimized for search engines. On your website, tell your brand story, establish a booking process, and showcase your tour design. Establish a Facebook page to post photos and engage with your target customers. Online advertising, such as banner ads, can be a powerful marketing tool. Collaborate with travel agents and leverage walking tour marketing ideas like offering discounts for new customers. As your business grows, consider investing more in marketing collateral and strategies.
6. What booking software features do walking tours need?
For a tour operator business, booking software should offer easy scheduling, allowing customers to book in just a few clicks. Selling tours should also be easy, so look for a platform that simplifies checkout and upselling. Features should include calendar integration, payment processing, and automated reminders. As the business grows, advanced features like analytics to understand customer behavior can be beneficial.
Get the latest news and stay in touch with the industry secrets.
By clicking "Subscribe", you agree to our Privacy Policy and the data we do collect.
Maximizing Local Partnerships: A Guide for Tour and Activity Operators
10 Tourism Trends That Will Shape Travel In 2023 That Will Surprise You
5 Ways on How to Sell Tours Online Better Than Your Competition
Keep Reading
We're sorry, but Freepik doesn't work properly without JavaScript enabled. FAQ Contact
Notifications
Go back Remove
No notifications to show yet You'll see useful information here soon. Stay tuned!
Downloads 0/60 What is this?
My collections
My subscription
Find out what's new on Freepik and get notified about the latest content updates and feature releases.
Tour Business Photos
Add to collection
Save to Pinterest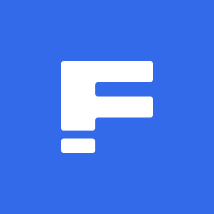 using computer
internet business
working with laptop
travel agent
happy travel
people travel
business travel
business trip
world travel
holiday travel
woman computer
using internet
business professional
business couple
project team
women meeting
office meeting
person laptop
people laptop
person sitting
man with phone
man smartphone
businessman walking
office laptop
travel booking
happy business woman
business lady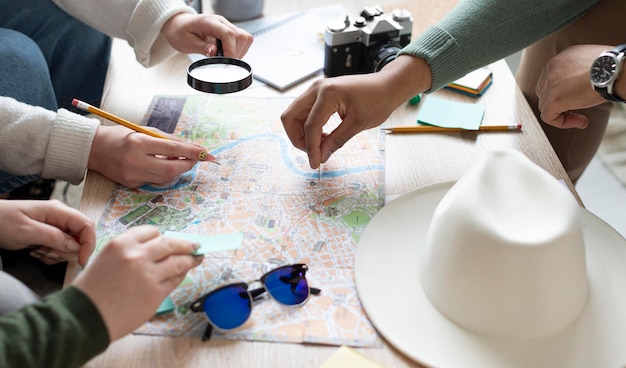 person with computer
people computer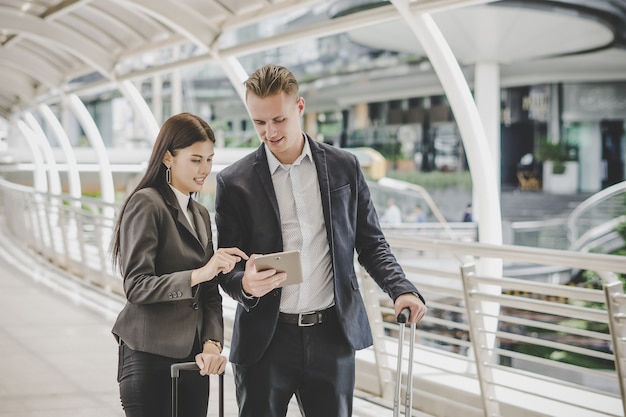 girl with computer
lady with laptop
happy laptop
destination
table top view
friends talking
teenage girl
girl computer
laptop table
business suit
business man
Customized media and virtual experiences transport clients to your location
  Do you need to show your spaces easily, effectively, and with an impact?  Work with us to capture, design, and publish a unique multimedia solution tailored to your organization and location.
360 Panorama Photography | Custom Virtual Tour | 3D Photogrammetry | Drone mapping | Photography | Walkthrough Video | Google Street View | Live Guided Tour
REAL ESTATE LISTING MEDIA
We're your one-stop shop for your listing's media needs.
Video Walkthrough
Virtual Tour
Drone photography
Floor plan drawing
VIRTUAL VISITS TO YOUR BUSINESS
Nothing gives a sense of a place like being there and looking around. Pique and pre-qualify the interest of potential customers before they commit to a time-consuming in-person visit by offering a 360 Virtual Tour online!  Engage online visitors with interactive content!  
Embed a 3D tour directly on your website
Share via a link, or directly on Facebook
Lead capture inside of tour
Improve your Google My Business profile
Boost local SEO resuls
INTERACTIVE REMOTE LEARNING FOR YOUR INSTITUTION
Boost your educational reach by enabling virtual visits to your place of interest. Provide tours for attendees that can't travel to your location and otherwise improve accessibility to your institution.
Virtual tours for museums, conservancies, nature areas, parks, historical sites, and historical architecture.
Enhance the experience and give context with supplemental multimedia inside of the tour (Photo, video, text, virtual tour guides, etc)
Record a virtual tour guide and place them inside your virtual space to add a personal touch and designed experience through your space.
Multi-language support
Impress audience with high quality media for your high quality business
Save you and your clients' time
Capture leads more effectively
Qualify your leads – prospective clients will self-select after understanding your location
Reach a larger and wider audience – educate more people worldwide
Encourage attendance to get the in-person experience
Demonstrate your space and organization to donors
Increase donations and other lead generation online
Continue educating even during closures to your location due to inclement weather or COVID precautions.
CUTTING EDGE TECH
Drone 3D Photogrammetry and mapping
We build a 3D model or map of your grounds or structure by stitching hundreds of drone images together. Implemented into your virtual tour, this provides an amazing and detailed way to show off exteriors and then zoom into the interiors.
360 Video Host
Insert video of a tour guide seamlessly into the virtual space, or bring an active location to life with 360 video in your tour.
Live Guided Tour
Personally host your own video conference call inside of your virtual tour. Guide attendees' view to follow you throughout the space, or allow them to roam.  Save time for yourself and travel for prospective clients by hosting walkthroughs of your space online.
VR Compatibility
View your tour in a compatible 3D VR headset such as Meta Quest 2 for superior immersion and client impact.
MULTI-MEDIA PRODUCTION
We don't just create virtual tours!  We are a one-stop-shop for various types of media capture and production you may need for your location. Fortify your virtual tour with supplemental images, writing, video, diagrams, and more – or, trust us to come to you and capture and produce media for your space even if you do not need a virtual tour.
Interior and exterior photography
Add traditional still photography to your virtual tour or as a separate deliverable to capture your space.
Video production
Video is a great way to efficiently show off a space and add additional information via interviews, speakers, and animations.  Add video inside of your tour or as a separate deliverable.
If any media needs graphic design, we can keep a high level of visual design and match your current branding.
Content writing and copy editing
Content can be generated by a professional copywriter to provide descriptions and additional information for items of interest inside of your tour.
FLOOR PLAN GENERATION
We can provide floor-plan drawings for your location with laser-measured dimensions so that your clients can understand the capacity of your space.
DRONE PHOTOGRAPHY
Google my business tour.
We create your virtual tour and publish it to your Google My Business profile where Google Maps, Search, and Street View users can view.
More, high-quality media in your profile creates better local search SEO results
Boost engagement in your business profile
Embed the Google-hosted tour directly on your website
Ask for supplemental 2D photography for your business while we are on-site to capture
Click to view tour in Google Maps
Boost your local search results
360 photographs can help improve local search SEO on Google Maps by providing more visually appealing and immersive content for users. 360-degree photos can also provide more information about a location, making it easier for users to find and identify the property. Additionally, having high-quality photos on Google Maps can increase the click-through rate to a website, which can also impact local search ranking.
RECENT PROJECTS
Senior Care Virtual Tour with Welcome Videos
National Aquarium glass video clips
Google Business Tour – Small Gym
Medical facility #2
Rehab Retreat
Howard County Conservancy Farmstead Historical Tour
Medical Facility Tour
Farm Brewery 3D Photogrammetry Tour
How are virtual tours published.
We can host the virtual tour for you on our servers and then you can use embed code similar to a YouTube video embed to place the tour element onto your website, and you can also link directly to a provided URL.  Or, we can package up the files so that your website manager can publish the files directly to your hosting.  We can also generate a file so that you can run the tour directly off of a computer or a VR set like the Meta Quest locally.
Google Business virtual tour content is published directly onto your business's profile by us and is hosted by Google.  You can also embed your Google Business hosted virtual tour on your website.
Do virtual tours work on mobile devices?
Yes! We will give you the option to have us optimize the custom virtual tour for desktop, mobile, or both.
Google Business virtual tours show up in Google Maps Street View and local business profiles on both mobile and desktop.
Do viewers need special software to view a virtual tour?
No. Modern web browsers on PC, Tablets, and Phones can operate a virtual tour with no extra software.  No special software is required to publish a virtual tour to your website.
Email with the form below and I will be in touch ASAP, or call or text 443.543.6608 .
Owner/Video lead, Catapult Image
Dan is passionate about creative multimedia and business.  With a background in design and music production, he began a career in web design for a B2B media company before soon transitioning to producing video for those websites.  Seeking new challenges, Dan left to begin his freelance videography business in 2011 and launched Catapult Image in 2015.
Dan heads up all video, real estate listing image, and 360 media projects and works with trusted professional videographers and photographers when a project needs more expert hands on deck.
Request a quote
Email Address
Message - Include info like property zip code, square footage, etc for quick and accurate quotes.
Phone Number
I'm Interested In I'm Interested In Photos 360 Virtual Tour Video Video Business Card Other Info
The Eagles add Omaha stop to 'Long Goodbye' tour
OMAHA, Neb. (WOWT) - The Eagles will be stopping by Omaha in a few months to say good-bye.
The legendary rock-n-roll band added concerts to their ongoing " Long Goodbye " tour, including a Feb. 10 performance at CHI Health Center arena.
Tickets go on sale at 10 a.m. next Friday morning, Nov. 17, with presale events starting Wednesday.
New shows have been added to the Eagles' "Long Goodbye" tour in Palm Springs, California; St. Louis, Missouri; Omaha,... Posted by Eagles on Wednesday, November 8, 2023
The band is currently in Raleigh, N.C., for a show Thursday night but will be heading to St. Paul, Minn., for two performances next week. The Eagles will also play in St. Louis, Mo., and Chicago among other tour stops in coming months.
Copyright 2023 WOWT. All rights reserved.
Iceland preparing evacuations for possible volcanic eruption
How to watch the Nebraska-Maryland football game live on Saturday
16-year-old injured in west Omaha stabbing
Endangered Missing Advisory canceled, Omaha man found safe
Nebraska Attorney General suing pool business after 6 News investigation
Latest news.
Member of Sarpy County Personnel Board convicted of assault
Tuberculosis case confirmed as Douglas County prepares to declare health emergency
Omaha area farmers, waterway managers react to winter snow projections
Things to do: Veterans Day ceremonies & celebrations
Omaha Police investigating alleged assault at grocery store
Entertainment
Photography
Press Releases
Israel-Hamas War
Russia-Ukraine War
Latin America
Middle East
Asia Pacific
Election 2024
AP Top 25 College Football Poll
Movie reviews
Book reviews
Financial Markets
Business Highlights
Financial wellness
Artificial Intelligence
Social Media
The White House and Google launch a new virtual tour with audio captions, Spanish translation
The White House with the help of Google Arts & Culture has launched a new virtual tour of the White House. It is the first such Google tour to include audio captions and Spanish translation and features portraits of the Obamas. (Oct. 28)
First Lady Jill Biden attends an event to celebrate National Civics Day with the launch of Well Versed, an animated musical series that aims to help teach kids about democracy and the U.S. Bill of Rights Friday, Oct. 27, 2023, in Philadelphia. (Jessicas Griffin/The Philadelphia Inquirer via AP)
Matthew Segal, Co-Founder of Attn:, and First Lady Jill Biden join Philadelphia School District Students during an event to celebrate National Civics Day with the launch of Well Versed, an animated musical series that aims to help teach kids about democracy and the U.S. Bill of Rights Friday, Oct. 27, 2023, in Philadelphia. (Jessicas Griffin/The Philadelphia Inquirer via AP)
WASHINGTON (AP) — Can't come to Washington? Couldn't get a ticket to tour the White House? Don't worry.
The White House, Google Maps and Google Arts & Culture launched a new virtual tour of the famous mansion on Friday, which is also National Civics Day.
With a computer or smartphone, users will be able to spend time zooming in on all of the rooms that they would have seen had they been able to go on an in-person tour.
The updated virtual tour is part of a desire by first lady Jill Biden to make the White House accessible to as many people as possible. Biden, a longtime community college professor, hopes teachers use it to educate students about the White House and its history, said Elizabeth Alexander, her spokesperson.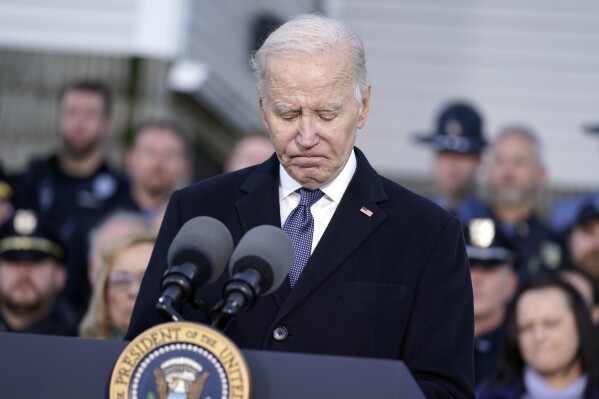 "Not everyone can make the trip to Washington, D.C., to tour the White House, so she's bringing the White House to them," Alexander said.
Biden traveled to Philadelphia on Friday for a National Civics Day event hosted by Nickelodeon, ATTN: and iCivics, where they announced "Well Versed," a new short-form series that uses animation and music to help teach children about democracy and the Bill of Rights.
She talked about the Constitutional Convention held at Philadelphia's Independence Hall in 1787, where the founders of the United States created a government in which power rested with the people, not with kings and queens.
"That's still how our country works, and it's one of the things that make it so special," Biden said. "And when we understand civics, how our government works and how to hold it accountable, we are able to help each other and make our country the best it can be."
The virtual tour is the first Google virtual tour of the White House to include audio captions for people with disabilities. The captions are narrated by White House social secretary Carlos Elizondo and pop up on the screen to offer viewers historical information on each of the rooms.
It is also Google's first virtual tour of the White House to have Spanish translation, and feature the official portraits of former President Barack Obama and former first lady Michelle Obama.
The tour opens with a brief video of President Joe Biden and the first lady welcoming visitors, the same message that plays at the White House Visitors Center for those who visit in person.
Google Street View technology was used to capture the imagery, starting at the East Wing Entrance and moving through all rooms on the public tour route, including the library, the China Room, the Green, Blue and Red rooms, the East Room and the State Dining Room.
The tour was created using Google Arts & Culture's storytelling tool.
Ben Gomes, senior vice president of learning and sustainability at Google, said the mission of its arts and culture division is to open the world's culture to people everywhere.
The tour is available on the White House website, as well as on Google Maps and the Google Arts & Culture page.
SAN FRANCISCO--( BUSINESS WIRE )--The Ventura County Council of the Boy Scouts of America, with support from Allison, a global marketing and communications firm, has launched the Spirit of David Wolf Scholarship to help provide registration fees, uniform, and all activity expenses for one year for those in need for financial assistance.
David Wolf was a public relations industry veteran and luminary, who passed away from a short illness in March of 2023. David and his son loved the Boy Scouts of America program and the many experiences provided to them individually and together along with their family & friends. Wolf served as the Ventura County Council Commissioner from 2021-2023 and was a proud member of the Sea Scout Ship where he was a Ship Commodore. He served on Woodbadge, National Youth Leadership Training, and lead the 2021 & 2022 Council Camporee among many other youth leadership experiences.
"The mission of the Boy Scouts of America is to prepare young people to make ethical and moral choices over their lifetimes," said George Villalobos, Scout Executive and Chief Executive Officer. "David lived and breathed our mission, and we could not think of a better way to celebrate him than helping future Boys Scouts embrace the Elements of Scouting including outdoor activities, career-based programs, leadership skills, community service and physical fitness."
An award-winning consultant with more than 25 years in the communications industry, Wolf was a thoughtful advisor who was a pioneer and sought-after thought leader helping foreign companies navigate their entry into the Chinese market, and supporting Chinese companies and organizations achieve their goals of global expansion. He joined Allison+Partners (Allison) nearly a decade ago and became a partner and managing director.
"We all miss David very much," said Scott Pansky, Co-Founder of Allison. "Working with David's family, it's been an honor to help fund the scholarship. In addition, we developed an internal recognition program, the David Wolf Mentorship Award which will annually recognize a colleague who demonstrates a passion for mentorship, goes above and beyond to support and guide team members professionally and or personally. Like David, this person will have a hunger for learning, with a commitment to encourage others to be curious and inquisitive."
Prior to joining Allison+Partners, Wolf spent seven years as President and Chief Executive Officer of Wolf Group Asia (WGA), a Beijing-based strategic advisory firm, and was named Asia-Pacific Boutique Consultancy of the Year for 2012 by SABRE/Holmes Report. Earlier in his career Wolf served as policy advisor to the United States Information Technology Office and played executive roles at Burson-Marsteller, Clayton-Gescher and TVSN in Beijing, China.
To learn more about Scouting, the Spirit of David Wolf scholarship or additional information, please call the Ventura County Council of the Boy Scouts of America at (805) 482-8938.
About the Ventura County Council of the Boy Scouts of America
The Ventura County Council of the Boy Scouts of American serves as the premier provider of youth character development achieving the mission of the Boy Scouts of America. We positively impact our local neighborhoods by recruiting and equipping adult leaders at all levels who help build values, skills and leadership in our youth. Through Scouting we fully prepare young leaders whose values will have a profound impact on their community.
About Allison
Allison is a global integrated marketing and communications consultancy, dedicated to driving growth, innovation, and positive change for clients, colleagues, and communities. With a diverse range of expertise and a forward-looking mindset, Allison delivers game-changing results that make a lasting impact. Allison is owned by Stagwell (NASDAQ: STGW), one of the fastest growing and most influential marketing and communications networks in the world. Agency partners leverage Stagwell's technology, data analytics, insights and strategic consulting solutions to drive measurable results and optimize return on marketing investment for more than 1,700 clients worldwide. Learn more at www.allisonworldwide.com .
Shanna Brown [email protected]
Social Media Profiles