A Guide to Tipping in Peru
Richard Cummins / Getty Images
Best known for tourist attractions like the Inca Trail, Lake Titicaca, and Machu Picchu, Peru is an exciting destination with a friendly reputation. To show respect as a visitor in Peru, it's important to get accustomed to the local tipping culture. Because tipping isn't a big part of Peruvian culture as it is in other parts of the world, it's just as easy to tip too much as it is to tip too little. Before you leave for your trip, make sure to familiarize yourself with the going exchange rate of dollars for soles , the currency of Peru.
At upscale and chain hotels , tipping customs in Peru are the same as in many parts of the world. However, at hostels and other budget accommodation, you won't be expected to leave a tip.
Tip porters and bellhops between 3-4 soles per bag.
You won't be obligated to leave a tip for housekeeping, but you can tip 1-3 soles if you like.
If you take advantage of hotel concierge for any reason, a tip of 5-10 soles is a nice gesture.
Restaurants
Peruvians aren't big tippers in restaurants, although in upscale establishments a 10 percent tip is customary and a service charge may be already included in your bill.
At a locally-run or family-owned restaurant, tips will not be expected, but you can round up the bill to the nearest even amount or tip at 10 percent if you enjoyed the service. Waiters in these cheaper restaurants earn very little, so all tips are more than welcome.
Waiters in midrange restaurants might receive a small tip for good service, but it's certainly not a hard and fast rule.
At more upscale restaurants, a service charge will probably be included on your bill. If not, a tip between 10 percent and 15 percent is acceptable.
Transportation
When you use a cab or mototaxi in Peru, you'll negotiate the price ahead of time with your driver, so you don't need to tip extra after the ride is done. However, if your driver is friendly or if he carries your bags into your hotel, feel free to give 1-2 soles.
When you sign up for a tour in Peru, especially one that involves multiple days of hiking, there are a lot of people who will be with you along the way making sure you have the best experience possible. Make sure to bring low-denomination cash with you, so you can tip properly.
For short tours between one and two hours, you should tip your guide between 1-5 soles, depending on the level of service and how much you enjoyed your experience.
Multi-day tours are more complex, especially when they involve tour guides, cooks, drivers, and porters. For good service, a typical tipping rate could be anywhere between 30 and 100 soles per day, to be shared out between the various tour personnel. If you want to tip each person directly, offer 20-35 soles per person.
Spas and Salons
Tipping etiquette varies by budget at spas and salons in Peru, so if you're not sure if you should tip, ask the front desk when you check in.
Tipping is not generally expected at spas in Peru, but more high-end spas are more likely to expect a tip of 10 percent to 20 percent. You can also consider giving between 1-5 soles per treatment.
At a hair salon, most locals don't tip their hairdresser, so it is not expected. However, if you're happy with your hair, you can give 5 soles as a small sign of appreciation.
Unexpected Tipping Situations
While traveling in Peru, you might sometimes be asked for money when you're not expecting it, especially in tourist hotspots like Cusco, Arequipa, and Lima , where foreign tourists have a reputation for tipping beyond the norm.
Some photo opportunities come at a price, especially in Cusco where women in traditional dress (often leading a lavishly adorned llama or alpaca) charge 1-2 soles for a picture. Always ask before taking someone's photo and bear in mind that a tip may be necessary.
If you ask for directions while strolling around a town or city, a friendly local may offer to show you to your destination. If they're the one approaching you, there's a chance that your informal guide will expect a tip, or propina, upon arrival. If you don't want the extra assistance, politely turn down the offer before they have a chance to give you any help.
A Guide to Tipping in Ireland
A Guide to Tipping in Nepal
A Guide to Tipping in Germany
A Guide to Tipping in New York City
A Guide to Tipping in India
A Guide to Tipping in Portugal
A Guide to Tipping in France
Tipping in Iceland: The Complete Guide
A Guide to Tipping in Hong Kong
A Guide to Tipping in the United Kingdom
A Guide to Tipping in Asia
A Guide to Tipping Hotel Employees
A Guide to Tipping in Spain
A Guide to Tipping in Thailand
A Guide to Tipping in Sweden
A Guide to Tipping for Travelers
By clicking "Accept All Cookies", you agree to the storing of cookies on your device to enhance site navigation, analyze site usage, and assist in our marketing efforts.
Tipping in Peru: Who to Tip and How Much
It is super helpful to understand the tipping etiquette in Peru before your travels begin. Imagine yourself enjoying a romantic dinner of Peruvian lomo saltado or ceviche with your special someone at the lovely Limo restaurant in Cusco as you both admire the views of the magnificent and historic Plaza de Armas. After the meal, the bill comes and you ask yourself uncomfortably, "Should I tip or is it included?" 
Or, you just completed the rugged, yet ever so rewarding Inca Trail . You snapped some phenomenal pictures of Machu Picchu for that bucket list photo album, and you owe it all to the skill of your experienced tour guide and trekking staff. As you say your final goodbyes, you're reminded how much they helped you along the way and wonder to yourself:
Is it Customary to Tip in Peru?
Let's clear the air, and say that in general, tipping in Peru is a respectable practice and strongly encouraged among travelers. Specifically, you should tip at sit-down restaurants and bars, porters in hotels and airports, tour guide staff and drivers, as well as gas station and bathroom attendants. And of course, if you receive exceptional service it is acceptable to give a little extra. Follow these general tipping guidelines of "DOs" and "DON'Ts"  so that you are aware of them on your next Peru adventure.
Before we start, a piece of advice: keep around that small change in Nuevo soles (PEN) or soles (S/) because tipping in coins , especially for local services, will be essential.
Tipping Etiquette in Peru
Restaurants and Bars Airports, Hotels and Spas Guided Tours and Trekking Staff Gas Stations and Public Restrooms Taxis
This article was updated by Manuel S-P on March 22, 2022. 
Restaurants and Bars
Limo Restaurant overlooking the Plaza de Armas. Photo by Cusco Restaurant Group / Limo.
The first thing you should know about your bill is that gratuity is usually NOT included. If it is, it will likely be at an upscale or chic restaurant, and it will be listed at the bottom of the ticket as a 10 percent service charge of sorts. Generally speaking, tipping 10 percent of the total in sit-down restaurants is customary. Although some restaurants will give you the option of leaving a tip via your credit card, it is more the norm to leave tips in cash, so always have some on hand.
Many small, local establishments do not expect a tip, but that doesn't mean you can't leave a few soles on the table when you leave. If you are at a bar or lounge , it is practical to tip 5-6 sol, but of course, if you order bar food be sure to apply the 10 percent rule.
Another thing to keep in mind is, when you go to pay, the waiter or store will regularly ask "boleta" or "factura." Boleta is the receipt for yourself, factura is only for Peruvian companies registered with SUNAT and have a registration number. For example, if you were at a business meeting and need proof of what you spent to be refunded back by the company you work with, you would ask for facture, (but this only applied to Peruvians).
Airports, Hotels, and Spas
When you first arrive at the airport, porters will leap into action to help you load a luggage cart or carry your bags. However, please note that this service is not complimentary, nor do you need to accept it. Especially if you have a tour company waiting for you at the airport, it is better to look for the sign with your name on it—the staff member meeting you will be more than happy to assist you. If you do accept the assistance of a porter at the airport, 2 soles per bag is a reasonable tip.
For the most part, tipping hotel staff will depend on the kind of hotel. Budget hotels and local inns don't see tips as often as the luxury hotels in the larger cities, but that doesn't mean you shouldn't tip good service at these local establishments. It will be greatly appreciated by the staff. If you stay in a hotel that is part of a large chain, you should tip the housekeeping about 5 soles (approx. $1.50) per day and the porters about $1-3 USD for their assistance. This is a small expense that goes a long way and will definitely make your travels easier.
For trips to the spa, maybe after hiking the Inca Trail , you should generously tip about 5 soles or even as much as 10 soles for exceptional service. However, since many spas have different policies and packages, it is best to confirm the tipping etiquette with the front desk beforehand.
Guided Tours and Trekking Staff
Trekking guides, cooks, and porters hike along with you to ensure that you are safe and comfortable on your journey along the Inca Trail. Photo by Greg Headley/Flickr
It is customary to tip tour guides, tour bus drivers, and trekking staff.
For a guided group tour, you should tip your guide about 20-30 soles (about $5-$8 USD) per person for a half-day tour and 30-40 soles ($8-$12 USD) for a full-day tour.
For guided  private tours, tips would be around 30-35 soles ($8-$10 USD) per person for half-day and 50-60 soles ($15-$18 USD) for a full day. Meanwhile, bus drivers expect roughly 10 soles (about $3) per day of travel.
Multi-Day Tour
When trekking the Inca Trail or other Peru treks , be sure to tip your porters , cooks, and guides.
Trekking staff. The staff is the most important part of your trek and is oftentimes underpaid. Depending on the number of staff accompanying your group, we recommend that each hiker tip 150 soles (around $40). Bear in mind the length of your journey: if your trek covers multiple days, anywhere from 35-40 soles ($10 to $12) per day would also work. The guide will distribute the tips evenly among the staff members at the end of the hike.
Guide . You will be amazed by the amount of hard work and dedication your guide offers you and your fellow trekkers from morning to night each day. In addition to the 150 for the trekking staff, about 60-80 soles per person for the tour guide ($18-$24 USD) is a fair tip.
Trekking Tours:
Other Excursions
River cruise:  Tipping anywhere between 20 soles and 30 soles per day for good service.
Jungle Guide & Lodge Staff:  Tip at the end of the tour. At many jungle lodges there is a tipping box to leave tips that's divided among the lodge staff. Minimum 100 soles ($30) per day divided between the group.
Galapagos Cruise (Ecuador).  Bear in mind that USD is the official currency in Ecuador.  As a general rule-of-thumb, we recommend between $10 – $15 USD from each passenger to 1) the guide and 2) the crew per day.
Gas Stations and Public Restrooms
In general, service attendants at gas stations and public restrooms should receive a modest tip. If you rent a car in Peru, when you stop to fill up at a fuel station, you can expect the attendants to pump the gas for you. No tipping is necessary at gas stations.
For restrooms , if there is a person at the door they charge you 1 sol to 2 soles. If there is a person inside the bathroom permanently cleaning, they usually have a small basket to leave change, for toiletries, hygienic paper, and the overall maintenance of the restrooms
Taxis and Public Transportation
Taxis and mototaxis provide a fast and easy way to get around town. Be sure to clearly negotiate the fare beforehand. Photo by Martin Garcia/Flickr
Typically, you don't tip public transportation personnel, taxi drivers, or mototaxis . The public buses and vans, called micros and c ombis, cost between 1 and 2 soles depending on where your stop is along the route. However, taxis and mototaxis do not have meters, so you should definitely negotiate the fare before getting in. While it may be tempting to tip if you receive exceptional service, most Peruvians agree it's just not necessary. However, if the driver helps you with your bag, 2-3 soles is a nice display of appreciation. 
IMPORTANT SAFETY TIP: The best way to ensure safety when taking a taxi in Peru is to only accept fares from vehicles that have a TAXI placard visibly displayed and vehicle numbers written clearly on the side of the car. For additional security, also write down the vehicle's number for reference. A highly reputable taxi service in Lima is Autotaxi Satelital , and their phone number is 01 355 5555. Uber is also very popular and safe to use in Peru.
Remember the tipping etiquette in Peru. It is a great way to show your appreciation for a job well done, as well as help those who are underpaid. Peruvians are hardworking people that are sometimes exploited, and tipping in Peru can provide a little contribution that goes a long way. So make sure to have plenty of coins and small bills so that you will be ready to reward someone's hard work and attentiveness.
For more information and frequently asked questions about the currency used in Peru, visit our guide to money in Peru .
Experience Peru
Call to chat with an expert travel advisor at Peru for Less  to customize your next adventure. And don't forget to check out our Peru travel packages to popular destinations throughout Peru.
Katy is no stranger to the life of an international traveler. After graduate school, Kathleen worked in California in the legal field, but later realized that life was calling her in a different direction. After a short time in Peru, she fell in love with the culture, the people, the food, and the way of life. Now Kathleen calls Lima her "home away from home," although she frequently visits the warm, sunny northern Peru to see friends and surf.
Tags: Peru , tipping in Peru
Related posts:
Money in Peru: All About Peruvian Currency
Learn everything you need to know about Peru's currency, the nuevo sol, and read some useful tips for using money in Peru, including where to withdraw or exchange money.
Inca Trail Porters: Rockstars of the Andes
Discover who they are, what they do, how much to tip, and more.
Start Planning!
Explore all our best-selling packages
See All Packages
Book With Confidence
We're flexible! Postpone your tour with zero cost up to 10 days prior to departure.
The following preferences are optional , but will help enhance your trip's customization.
Are you interested in visiting the best restaurants in Latin America?
Book with confidence
We're flexible! Postpone your tour with zero cost up to 10 days prior to arrival with open dates
( Optional. You may choose more than one)
TIP: Tell us the destinations you have in mind.
Tour Packages
Machu Picchu
Amazon Rainforest
Galapagos Islands
Sacred Valley
Lake Titicaca
5000+ Reviews
Travel Guides
Work With Us
Responsible Travel
Rely on our expert services to customize a unique experience. Comfortable hotels, tours, and all transportation. 24/7 in-trip support.
Our Peru For Less Travel Blog is a living library of travel information, knowledge, and advice from a group of travel loving experts who live, work, eat, and breathe all things in South America.
"Our tours are Fully Customizable and leave 365 days a year!"
1-817-230-4971
Sales & travel support
404 Not found
What is Customary to Tip in Peru?
It seems to be a question that my clients are asking a lot recently, and although I think I have already covered tipping in a previous post, I guess it is about time to write a more up-to-date article on the topic. If you are travelling to Peru in the next few months whether on package tour or independently this article will help you understand what is customary to tip in Peru.
Booking Your Tour
The content below covers tipping the different types of staff you'll meet while in Peru including tour guides and inca trail staff. However, if you have yet to book your tour and wish to see some of your different options, we strongly recommend the operator comparison website www.findlocaltrips.com .
Do Peruvians Tip?
In general Peruvians don't have much of a tipping culture. In the capital Lima where people are a little more affluent and perhaps it might be said more cosmopolitan, tipping is much more commonplace. In the provinces, away from the big city tipping is less common. In a bar in Cusco a local might tip just a few Soles for an evening of drinking (or nothing). For a 7 – 10 Soles lunch menu they might just leave a customary tip of 1 Sole per person. Unlike the US where it is almost mandatory to leave a 15% tip, in Peru there is no rule of thumb for tipping and Peruvians tend to leave whatever change they might find in their pocket at that moment in time.
Putting Tipping into Perspective
Currently (2020) the minimum monthly wage in Peru is just 850 Soles (US$ 261). This wage or perhaps a little more will apply to many people that you will encounter whilst in Peru. Bar tenders, hotel reception staff, bellhops, shop attendants, drivers and airport transfer representatives etc. Guides are an exception with most earning a much higher basic wage of perhaps 3,000 – 4,000 Soles (US$ 1,000 – 1,333) per month. Having an idea of the wage of the person you are tipping will help put tipping into perspective and help you tip accordingly. Here is an easy rule of thumb that you can apply to most tipping situations.  Tip an amount that would allow that person to double their basic wage in 1 month. So for a guide that would work out around S/. 100 per day, and a bellhop perhaps 30 Soles per day (10 people tipping 3 Soles per day).
Tip for Good Service Only
Even after 8 years of living in Peru, I am still astounded at just how bad Peruvians can be at offering good service. For high-end hotels, restaurants and services good service is very much the norm, but for many other things, bad service can really be quite common. Only tip if you thought that you received good service, and don' be afraid to tip nothing if you received the contrary.
Tipping Tour Guides
Tour guides generally work hard day in day out, and I think that a tour guide at minimum should be able to double his/her monthly income through tips. The amount of tip you offer depends on how much time you have spent with the guide and whether you had a private of group tour. Here is my suggestion of what is customary to tip in Peru for guides:
Private Tour, Full Day: S/. 50 – 60 (US$ 17 – 20) per person. Private Tour, Half Day: S/ 30 – 35 (US$ 10 – 12) per person.
Shared Tour, Full Day: S/. 20 – 25 (US$ 7 – 8) per person. Shared Tour, Half Day: S/. 15 -17 (US$ 5 – 6) per person.
With companies such as Peru Hop , tipping can become a confusing topic. There are several factors contributing to the joint service provided such as the guides, drivers tour operators etc. However, like with the other sections of the tourism industry, only tip where you feel there's been really good service.
Tipping Drivers
Drivers play an important part in getting you from place to place whilst in Peru, so it is also customary to tip drivers as well (this doesn't apply to taxi drivers). Drivers in Peru are notorious for bad driving, and although this rarely applies to drivers used tourism, from time to time their driving standards can slip. Therefore, if you had a comfortable experience getting from A to B tip accordingly, however, if on the contrary you have had a hair-raising experience don't feel obliged to leave anything! Here is what I think is customary to tip in Peru for drivers:
Private Tour, Full Day: S/. 10 – 15 (US$ 3.50 – 5) per person. Private Tour, Half Day: S/ 8 – 10 (US$ 2.50 – 3) per person.
Shared Tour, Full Day: S/. 5 – 8 (US$ 1.50 – 2.50) per person. Shared Tour, Half Day: S/. 5 – 6 (US$ 1.50 – 2) per person.
Tipping in Restaurants
The amount you tip in a restaurant really depends where you are eating. Obviously if you are dining at the acclaimed Astrid & Gaston in Lima, you would tip differently than if you were having a sandwich in Jack's Café in Cusco. Here's what I think works for me and what is generally accepted as customary to tip in Peru:
Acclaimed high-end restaurants: 15% of the total bill. Mid to high-end restaurants: 10 – 15 % of the total bill. Mid-range restaurants: 8 – 10 % Low end restaurants: 3 – 5 Soles, or whatever coins you have handy.
Tipping Hotel Staff
As with all hotels around the world, it is customary to tip bellhops or staff that assist you with your luggage. Quite how much you tip depends on what level of hotel you are staying at, and ultimately what you feel comfortable tipping. In high-end hotels 10 – 15 Soles (US$ 3 – 5) is probably enough, whilst in a 2 -3 star hotel just a few Soles will suffice. It isn't really necessary to tip any other member of staff at a hotel other than perhaps a waiter in a restaurant or a barman.
Inca Trail Tipping
If you hike the Inca Trail to Machu Picchu then it is customary to tip your guides and team of supporting porters. Tips for the porters are usually put into a hat and then presented to the head porter who will share out the tips accordingly. The chef may take a separate tip. Porters work incredibly hard on the Inca Trail. They leave the campsite after you, and arrive before you, usually waiting with your campsite and food already prepared. Don't hold back on tipping your team of porters. These folk are usually pheasant farmers from local mountain communities trying to earn a little extra cash.
It is normal for the trekking group to collectively offer a tip to the guide or guides. The lead guide normally receives a larger tip than the support guide. Don't forget to go prepared with some money for the tip, as there are very few ATM machines on the Inca Trail. Here is a rough idea of what you might tip:
Porters (shared out collectively): S/. 50 – 60 (US$ 17 – 20) per trekking person Chef: S/. 20 (US$ 7) per person Lead guide: S/. 100 (US$ 33) per person Assistant guide: S/. 50 – 60 (US$17 – 20) per person
YOU MAY LIKE
Local Customs & Culture: What Everyone Should Know Before Visiting Peru
Peru – How to Avoid Being a Typical Tourist
Everything You Need to Know to Avoid the Typical Tourist Mistakes At Machu Picchu
Peruvian Travel Secrets That Only The Locals Know
How I Spent 50% Less And Saw 100% More Than The Typical Tourist In Peru
OFFICIAL: This Company Was Voted The Best Way To Get Around Peru
#1 Rated Day Trips From Lima To Unforgettable Destinations
These Hidden Destinations Just Outside Of Lima Will Blow Your Mind!
Machu Picchu Tickets – All You Need To Know!
Why Bus Travel in Peru is beating Air Travel!
You must be logged in to post a comment. Peru Tipping Guide
Tipping is not a big part of Peruvian culture but there are times when a tip is appropriate, if not necessarily obligatory. The following Peru tipping guidelines will give you an idea of when to hand over a tip and how much to give in various situations. By the way, the word for "tip" in Spanish is propina , something that most foreign tourists will hear at some point during their trip to Peru.

Peru Tipping: Tours and Transport
Taxi Drivers – You never need to tip taxi drivers in Peru. The drivers don't expect it, and they are probably overcharging you anyway. If a taxi driver is extremely friendly and points out various landmarks along the way then there's no harm saying thanks with a small tip.
Tour Guides and Porters – The consensus seems to be $5 to $10 (15 to 30 soles approx) per day for tour guides and between $3 to $5 (9 to 15 soles) per day for porters, drivers, cooks and the like. Again, the quality of service determines the exact amount. If you are on a luxury tour then the tip amount will generally be at the upper end of the scale (and vice versa). It's sometimes a good idea to tip collectively as a tour group. Pooling your money will give you a better idea of the overall amount that each guide, porter etc will receive – and will help you avoid excessive tipping.
Private Hire Drivers – As a rough guideline, consider tipping a private driver $5 to $10 per day. A lot depends on the type of trip, the amount of driving required and how much extra help you receive. You might end up buying your driver lunch, snacks and drinks throughout the day, but it's still nice to tip for good service at the end of the trip.
Tipping in Peru: Hotels and Restaurants
Hotel Staff – Tipping is customary in top end hotels, but not in budget establishments (especially hostels). Tip porters about $1 (2 to 3 soles) per bag, or maybe a little more in a truly flash hotels. It's up to you whether you tip cleaning staff or room service, and again depends on the overall quality of the service.
Restaurants – How much you tip waiters in Peru depends on the type of restaurant. A 10% tip is standard in larger, more elegant restaurants, but this may be added on to the bill (you can always leave an extra tip on top of the service charge for exceptional service). A tip is optional in mid-range restaurants (like chifas , for example), but giving the waiter 1 or 2 soles is a nice gesture. No tip is necessary in budget eateries such as the family run menus. The locals don't often tip in these places, so you certainly don't have to. It is also possible that the owner, rather than a waiter, will serve you, in which case a tip isn't appropriate.
Dubious Peru Tipping Requests
The fact that foreign tourists do tip more often than the locals has not gone unnoticed, and has given rise to occasionally dubious tip requests. For example, a bus baggage handler might ask for a tip for taking your bag out of the hold. Not necessary.
Peruvian Borders Officially Open October 1st 2020!
Book your flights today and travel on the safest travel company in Peru!
FREE Date changes until Dec 2024
YOU MAY LIKE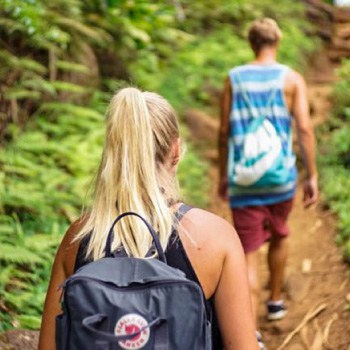 6 comments for " Peru Tipping Guide "
Pingback: Tips for Traveling in Peru on a Backpacker's Budget - How to Peru
Pingback: Taking Taxis in Peru: Safety, Tipping and Trust - How to Peru
Pingback: Traveling to Peru Alone or With Friends? - How to Peru
Leave a Reply Cancel reply
Your email address will not be published. Required fields are marked *
Start planning your trip to Peru in 2021!
Sign up to get all you need to know about Peru destinations for 2021!
Get your FREE sample trip plan from our HowToPeru travel experts!
How many days will you have in peru, how many people traveling.
Thanks! Your personalised itinerary will be emailed very soon!
PERU TRIP PLANNER
Get your sample trip plan from our
HowToPeru travel experts!
Write For Us
Chachapoyas
Photo Stories
Food & Drink
Culture & Society
Travel Tips & Info
Select Page
Tipping in Peru: How Much to Tip Guides, Waiters, Taxi Drivers and More
Posted by Tony Dunnell | Last updated Mar 6, 2020 | Travel Tips & Info | 1 |
Tipping in Restaurants in Peru
You don't always have to tip in restaurants in Peru, at least not nearly to the same extent as in tip-focused countries like the USA. Upscale restaurants in Peru might include a service charge (between 10% and 15%), so always check your bill. If the tip isn't included, then it's expected that you'll leave a tip of up to 10% for your waiter if the service was good. If it wasn't, then you don't have to leave anything. The service in Peru can be terrible, even in expensive restaurants; but the waiter probably hasn't had much training, so keep that in mind before withholding a tip.
Many Peruvians won't leave a tip in cheaper restaurants, including, for example, family-run restaurants selling lunchtime menús , pollerías (chicken restaurants) and chifas. But the waiters in these restaurants are often paid very little — often less than the minimum wage in Peru — so a tip of two or three soles is always appreciated.
Tipping Hotel Bellhops and Other Staff
If you're staying in a four- or five-star hotel, then you should probably tip the bellhop about S/ 3 to S/ 6 ($1 to $2) per bag. If the doorman helps you unload your bags from the taxi, consider tipping him S/ 2 to S/ 5. A small tip for housekeeping is a nice gesture at the end of your stay; you can leave a few soles on the nightstand or table in your room.
In cheaper hotels, tip the bellhop (if there is one) a sol or two per bag.
No tips are expected in backpacker hostels, but you might want to tip individual staff members if they are particularly helpful.
Tipping Taxi Drivers in Peru
You don't need to tip taxi drivers in Peru. If they are particularly helpful, or if they carry your bags for you, then you could give them an extra sol or two. But it is not expected in any way, so if a taxi driver does ask for a tip, feel free to say no. If he demands a tip, which happens sometimes with taxi drivers in Lima , then tell him to get stuffed. He's probably overcharging you anyway.
Tipping Bus Drivers and Baggage Handlers
You never need to tip a bus driver in Peru, no matter how big or small, old or modern the bus. A couple of bus baggage handlers have asked me for a tip in the past, just for putting my backpack in the hold. That's a scam, so don't give them anything.
Tipping Tour Guides in Peru
You should always tip your tour guide in Peru, be it a two-hour tour of a museum or cathedral, or a four-day tour of the jungle. It's always tricky to know how much to tip, so just go with your gut.
For a short tour of an hour or two, S/ 10 soles per person is often enough — but again, it depends on the complexity of the tour and the amount of information being offered by the guide.
For a day-long tour, S/ 30 to S/ 50 is enough, again depending on the type of tour. And if you're in a group of five or six people, for example, you don't all need to give S/ 50 (not that the guide would complain). S/ 100 to S/ 150 given from the group as a whole would probably be fine.
For tipping Inca Trail guides, see the link in the section below.
How Much to Tip Peruvian Porters and Other Trekking Staff
When tipping in peru becomes a request.
Sometimes, tipping in Peru creeps up on you like a llama in the dark. And sometimes, it spits.
For example: You're in a colorful market, taking photos of the aisles of multihued knitwear. All of a sudden, an elderly lady, who may have been accidentally caught in the corner of a photo, sticks out a hand and asks for a tip or propina . You can mumble and pretend you don't understand while quickly shuffling away, or you can give her 50 céntimos. Or, make sure you ask permission for the photograph beforehand, just so you know where you stand.
The same applies with llamas. In tourist hotspots like Cusco, you'll often see a traditionally-dressed Andean woman standing or walking in the street with a beautifully ornamented llama. But they are not just standing there for fun. If you take a photo, expect to pay. This will often be in the form of a tip, in which case one or two soles should do.
Another random tipping request can occur when you innocently ask someone for directions. You might receive a swift and possibly unreliable answer, after which the local (normally a young man or precocious kid) asks for a tip. Or they'll insist on showing you the way, and then they'll ask for a larger tip. If they're actually helpful, then maybe a small tip (50 céntimos or one sol) is OK. But otherwise, this isn't a situation in which you need to be tipping in Peru.
Related Posts
About the author.
Tony Dunnell
Tony Dunnell is a freelance travel writer living in Peru since 2009. He is the owner of New Peruvian and a contributor to publications such as Atlas Obscura, VICE and Paste Magazine. You can see his writer portfolio at tonydunnell.com
Congratulations, your information and tips are very helpful. I appreciate it.
Leave a reply Cancel reply
Your email address will not be published. Required fields are marked *
Notify me of follow-up comments by email.
Notify me of new posts by email.
This site uses Akismet to reduce spam. Learn how your comment data is processed .
Facebook 2.7k Followers
Twitter 418 Followers
Pinterest 1.6k Followers
Instagram 173 Followers
Recent Posts
Book Hostels and Hotels
Subscribe to our newsletter.
Join the New Peruvian mailing list to receive the latest news and updates from Peru.
You have Successfully Subscribed!
Pin it on pinterest.
Thanks for commenting! If your comment requires an answer, I'll try to reply as soon as possible. In the meantime, please share this post with your friends.
Tourist Visa
Student Visa
Volunteer Visa
Business Visa
Family Visa
Retirement Visa
Religious Visa
Public Holidays & Festivals
Politics of Peru
Peruvian Economy
Weather & Climate in Peru
Important Facts & Figures - Peru
Cultural Centers
International Parishes & Churches
Casinos & Gambling
Amnesty Migraciones fines
Customs Regulations & Info
Tourist Visa extension in Peru
Peruvian Overstay Fine
International Document for Antecedentes Peru
Paying Administration Charges
Permit to Sign Contracts
Interpol - Ficha de Canje
Travel Permit
Subsanacion - Submitting documents
Extending a Migraciones deadline
Residence visa extension
Renewal Carné de Extranjería
Update Migraciones information
Carné replacement
Marrying in Peru
Driver's License in Peru
Police Clearance Certificate Peru
Travel Authorization for Minors
Finding a Job in Peru
Domestic Workers in Peru
Labor Regulations Peru
Air Passenger Rights
How many days did I get?
How Dangerous is Peru?
Appearance & Behavior
Money & Credit Cards
Tips for your Journey
Taking a Taxi
Health & Medical Care
Earthquakes in Peru
Drugs & Illegal Substances
Meeting the Opposite Sex
Woman Traveling Alone
Cybersecurity Basics
Crime & Safety Report
Arts, Crafts & Souvenirs
Malls & Commercial Centers
Supermarkets
Markets - Mercados
Department Stores
Shopping Peruvian Way
Post, Cellphones, Wifi, Internet...
Courier & Mail Services
Radio Stations
Television Stations
Business Information
Chambers of Commerce
Peruvian Ministries
Institutions & Associations
Earthquakes
Emergency Numbers
Ambulances & Services
Pharmacies & Medicine
Homeopathic & Alternative Medicine
International Hospitals
Supporting Institutions
National Symbols of Peru
Political History of Peru
Peruvian Legends, Myths & Tales
Gods, Spirits, Deities & Worshipping
Personalities & Founders
Peruvian Archaeology
International Schools
Top Universities
Glossary of Terms
Lima International Airport
Important Facts & Figures - Lima
Population Development in Lima
Weather & Climate in Lima
Begging & Beggars in Lima
Lima History
Huacas (Adobe Pyramids)
Historical Buildings
Plazas (City Squares)
Historical Churches & Convents
Citytours & Sightseeing
Cinemas & Cineclubs
Parks & Gardens
Lima for Kids
Districts of Lima
Embassies & Consulates
Tourist Attractions & Sights
Travel Information
Long Distances Buses
National Peruvian Airlines
Starter & Appetizer
Main Courses
Salsas, Sauces & Dips
Drinks & Beverages
Peruvian Cheese
Aji - Chili Peppers
Grains, Coffee, Beans & Nuts
Common Herbs
Other Ingredients
Distinguish Real & Fake Money
Monetary Systems of Peru
Handling Money in Peru
ATMs, Credit Cards & Travelers Cheques
Changing Money in Peru
Tipping in Peru
Money Transfers - Peru
Current Peruvian Banknotes
Current Peruvian Coins
Wealth and Pride Coin Series
Natural Resources Coin Series
Threatened Wildlife Coin Series
Builders of the Republic Coin Series
Woman in Process of Independence Coins
Banks & Banking
Old Banknotes
Books & Documents
Videos, Clips & Documentaries
Laws, Norms, Legal Codes & Decrees

Peruvian Money Guide
General Peruvian Money Information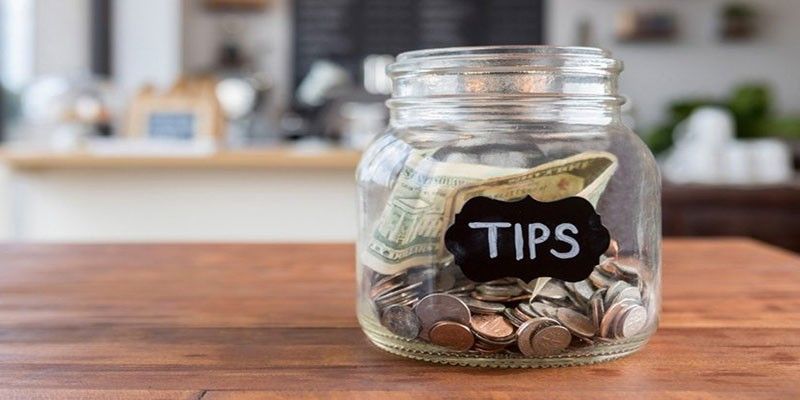 Where, when and how much should you tip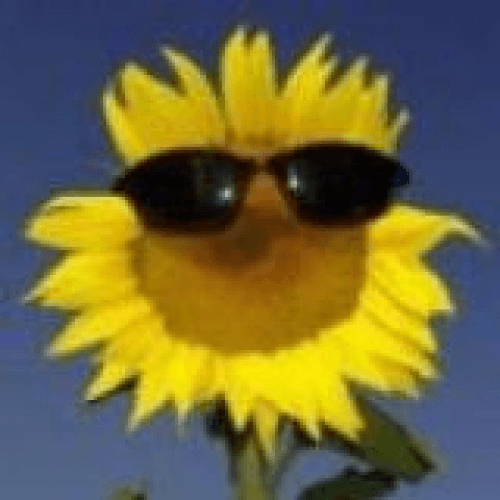 Peru hasn't got a tipping culture or obligation as we know them from other countries and usually Peruvians aren't accustomed to show their appreciation for a wonderful service by leaving a tip. Only with increased tourism and developments in the service sector a tipping etiquette evolved and tipping became widely accepted and partly expected, especially in tourism and service-related areas.
So, if you are happy with a service give a tip, but please consider the local situation and customs basing the amount on Peruvian standards and not those from back home. Hopefully, our below recommendations will help you understand the Peruvian tipping etiquette and guide you through the tricky field of where and when to tip how much.
Important general information about tipping in Peru
Only tip because you want to show your appreciation for a good or outstanding service and not because you feel obliged to!
Do not base your tip on percentages used in your home country or amounts expected back home. Consider that the monthly (!) minimum wage in Peru - and that is more or even less what people earn in low-level jobs in the service and tourism sector - is S/ 1025 (around US$ 267). That means just about US$ 10 a day! While a tip is of course appreciated and unfortunately often necessary to supplement a lousy income, please don't overdo it.
Only tip in cash (don't have the tip added to your credit card bill!) and in local currency (always have enough coins and small notes on you). This way you are more flexible and can make sure that the person you want to thank for their excellent service receives your tip immediately and doesn't have to worry about not getting it or late or only after exchanging it.
Below now some recommendations on where and when to tip how much. Please see these only as general guidance introducing you to local customs and giving you a general idea. Special circumstances or situations should be considered additionally.
Tipping in Peruvian hotels
In mid-range to high-end hotels you will find a service charge of 10% added to your bill. This service charge can be considered as a tip for the hotel staff. By Peruvian law it is divided equally between all (!) staff members from gardener, cleaning crew and bellboy, to cooks, helpers and servers, to housekeeping and security to administration and paid out monthly.
So generally additional tipping is not expected, in a few hotels even flatly rejected, in others of course highly appreciated.
If you want to tip additionally in a better hotel, the doormen for example will appreciate a tip for helping with your luggage. Appropriate is S/ 3 - S/ 5 per bag. If he or she was extremely helpful, for example, with giving you recommendations on places to visit or in any other way S/ 5.00 is reasonable. 
Additional tipping of the housekeeping staff is not really common. However, for excellent service a tip is of course welcome. Appropriate is S/ 3 per day. As especially in larger hotels, room-maids work in different shifts and are allocated different rooms on a daily or weekly basis, make sure you tip the right one. Be as well aware that depending on hotel policies, money left in the room after your departure might be considered "forgotten by the guest" and will end up in the "Lost & Found" of the hotel. The finder, in this case the room-maid, only gets it after about 90 days if the guest don't claim it.
Depending as well on hotel policies tipping after using other services offered in top hotels, such as spa, massages, manicure, pedicure, hair dresser, etc. is uncommon and rejected, accepted or welcome. Best check with the receptionist.
Tipping in budget hotels, hostels or backpacker places, however, is absolutely uncommon. If it makes you feel better, you can tip the housekeeping staff a couple of soles for a longer stay and if someone was extremely helpful, a Sol or two is more than enough.
Tipping in Peruvian restaurants, bars & cafes
Over the past years, especially high-end gastronomic establishments adopted the policy of adding the service charge (the one already mentioned above under hotels) of 10% to sometimes even 15% to the bill. So, if you find this service charge on your bill, additional tipping isn't expected. However, you can honor an excellent or even outstanding service with an extra tip of not more than 5%.
If the service charge isn't added to your bill a 10% tip for the server is appropriate in mid-range to high-end restaurants.
In rustic restaurants, whole-in-the-wall-places, at food stands in markets or on the street, it is uncommon to leave a tip. But if the "culinary experience" or the service were extraordinary leave at least the change or a few Soles.
In bars and cafes, where the service charge usually isn't added to your bill, it's appropriate to tip a Sol or two per drink. However, if you as well ordered food best tip between 5% for a good service to max. 10% for an outstanding service.
Tipping taxi drivers in Peru
Taxis in Peru do not have meters and if you take one on the street, prices are negotiated before getting into the car, while taxi services such as Uber have fixed prices. Tipping the driver is not only unusual but as well uncommon even if you are stuck in traffic or have to take a detour and the journey takes twice as long as usual. There is no re-negotiation of the price and the drivers know that and don't expect a tip.
But you might come across one of those nice and friendly drivers helping you and giving you an extraordinary service; or you have one of those super communicative drivers that are interested in discussing god and the world with you or are honestly interested in your stories as a traveler. We had lawyers, engineers, architects, cops... as taxi drivers that were trying to get a couple of bucks on the side using the family car.
So if you have the luck to meet one of those very special persons making sure you are safe and have a very special and enjoyable drive, you can show your appreciation by leaving S/ 2 to S/ 3 as a tip. But remember, Peruvians never ever tip a taxi driver...
And when you use a mototaxi, common, for example, in the outskirts of Lima or the Peruvian jungle, tipping isn't expected or necessary.
Tipping guides in museums and cultural sites
Guides in museums and at cultural sites usually expect a tip. Depending on the duration, the group size (and how many people in the group tip) and of course the quality of the tour an appropriate tip for a guided tour of a museum or cultural site is around S/ 5 per hour. However, only tip if you feel your guide did a good job and has been enthusiastic about sharing his knowledge.
Tipping tour guides in Peru
If you take part in a shared tour and you would like to tip your tour guide for a job well done about S/ 10 to S/ 20 is appropriate for a half-day tour, while S/ 30 to S/ 40 for a full-day excursion. When the service was outstanding and the tour guide has gone way beyond, you can adjust the mentioned amounts. And please don't forget to tip the driver of the bus that has safely managed the crazy traffic bringing you from site to site (hardly anybody does that, assuming the tour guide will share) - S/ 5 to S/. 10 (half day - full day) will do the trick.
On private tours S/ 30 to S/ 35 for a half-day tour and S/ 50 to S/ 60 is a reasonable tip; for excellent service tip a few Soles more and as well don't forget the driver.
Tipping porters, cooks and guides on hiking and trekking tours
When you book a multi-day hiking or trekking tour, usually the tour operator advises on the tipping policies and expected amounts.
Generally speaking, on multi-day tours it is common practice that the tips are collected from all participants of the group and then the staff, which hopefully made your tour an unforgettable experience, is given a share of the total in three groups (porters, cooks and guides) at the end of the trip. However, some companies prefer that each porter, each cook and each guide is tipped individually to avoid unfair distribution of the tips.
Depending on the duration of the trip, the number of participants in your group and of course the service received you should plan to spend at least S/ 150 to S/ 300 per person on tips.
On the classic 4 days/3 nights Inka Trail the combined tips of all members of your group should be enough that each porter receives S/ 40 to S/ 80 (yes, I know, having seen how hard they work more would be appropriate), the head cook S/ 150 to S/ 200, if applicable, the assistant cook S/ 80 - S/ 120, the head guide S/ 300 to S/ 400 and, if applicable, the assistant guide S/ 150 to S/ 250.
Tipping in Peru at other places
As mentioned above, Peru's tipping culture isn't strong and at many other places you would tip back home, you just don't do it in Peru or not to the extent.
Porters at the airport offering their service and helping you with your luggage expect a tip. That's most probably their only income, but don't overdo it; a sol or two per bag is appropriate.
The same applies to taking photos with the lovely indigenous women or cute kids in their traditional costumes. They most probably rely on your tips to survive. For a long time a Sol or two was reasonable, but "prices", especially in areas highly frequented by tourists, went up a bit. So best ask them what they expect.
At gas stations, the guy filling up your tank doesn't expect a tip. However, if he checks the tire pressure or cleans the windscreen, you can show your appreciation with a sol or two.
The "normal" hairdresser, manicurist or pedicurist around the corner as well doesn't expect a tip. Most Peruvians don't even think about leaving there a little something for a good service. But if you want to show your appreciation a few Soles are usually welcome. On the other hand, the more luxurious the salon or spa gets, the more often a tip is expected. 5% to a max. of 10% is reasonable.
Subscribe Unsubscribe
Collapse All Expand All

or post as a guest
Be the first to comment.
Peru Newsflash

New lizard species discovered in Peru

Peru has the second-worst drivers in the world

Machu Picchu reopens for the first time after the social outbreak

Peru extends the state of emergency in 44 districts
Peru event calendar, upcoming events in peru.
More in the  Peru Event & Entertainment Calendar
Latest Content...

Queso Rojo de Lluta

Peruvian Queso Andino

Peruvian Quesillo

Peruvian Queso Mantecoso

Peruvian Queso Paria

Peruvian Queso Fresco

Extension of a Migraciones deadline

Amnesty for Migraciones fines

Update your information in the Migraciones database

Replacement for a lost, stolen or damaged carné

Renewal of the Carné de Extranjería
Residence visa extension in Peru
President Pedro Castillo from 2021 to 2022
Latest video.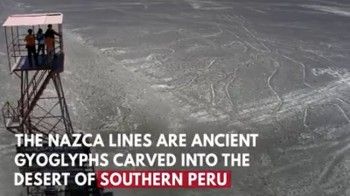 Maria Reiche - Memories
Long reads....

The Mystery of the Nazca Lines in Peru

Francisco Pizarro González (1474-1541)

The colorful Fabrics and Textiles of Peru

The Jeweled Frog and the Condor

lima·easy - /ˈli mə/ - /ˈi zi/

In loving memory of "Jack" & "Lola"
You are using an outdated browser. Please upgrade your browser or activate Google Chrome Frame to improve your experience.
Select Language English French
Destinations
South America Tours Calendar
South America Tour Finder
Late Availability
Inspirational Journeys
Argentina Travel Highlights
Bolivia Travel Highlights
Chile Travel Highlights
Colombia Travel Highlights
Ecuador Travel Highlights
Galapagos Islands Guide
Patagonia Travel Highlights
Peru Travel Highlights
Peru Trekking Highlights
Peru Amazon Rainforest
Useful Links & Resources
Books & Guides
Health & Safety Travel Advice
Meet the Team
Our Partners in South America
Andean Trails Background
Community Projects
Paramo Clothing Discount
Testimonials
South America Flight Advice
Make a Payment
Booking Conditions
How to Book with Us
Travel Insurance
Why Book with Us?
Guide to tipping and gratuities in Peru

Peru: to tip or not to tip, that is the question?
If you're not from a tipping culture, or simply want some advice on how much to tip and to whom, read our guide to travelling and tipping in Peru.
Tipping is not mandatory in Peru and completely discretionary but it does form a strong part of the culture and people look to tips as a reward for good services.
As a tourist, a little generosity with 'propinas' will go a long way, especially if you're happy with the service you received. If you are not happy though, then don't leave a tip.
You will come into contact with many people from hotel porters to taxi drivers and you can tip in the local currency of Peruvian Soles or US dollars.
Keep hold of any small notes / loose change to give as tips because most people won't have change.
Tipping guide
Airport porters:   2-5 Soles per bag.
This is not a tip, but payment – these people make their living by carrying your luggage.
No tip expected for taxi drivers, but most people round up the fare.
If you have a driver for several days and good service was provided (drove safely, friendly etc.) then a pooled pot between all travellers of USD 5-10/ 16 – 30 Soles per day is sufficient.
Restaurants and bars
As with most places in the world it is normal to tip in restaurants if the service was reasonable and the food good. A tip of 10% would be adequate. Tipping is not expected in bars, but you may opt to leave small change.
Hotel staff
A friendly and helpful porter who carries your bag to your room are typically given 2-3 Soles per bag.
Breakfast waiting staff again, leave 2 – 3 Soles on the table per person, per breakfast.
And the same amount for cleaning staff – in many hotels this is not expected but the staff will be grateful.
Specialist guides – On many trips you will have a number of specialist guides eg jungle, rafting, biking, Colca Canyon or Lake Titicaca guides. In most instances these guides have spent a number of years studying at Colleges or Universities to qualify as guides. Generally these guides will be with you for a few days but sometimes just for a day trip. As a general guideline it would be expected to tip each specialist guide US$20-60 (60 – 200 Soles)  a day in total from the group. Again the depth of knowledge of their area or specialist skill, command of English and friendliness should help determine the tip.
Inca Trail – The Inca Trail where you will be supported by a full crew of cooks, porters, waiters etc is far more complicated to organise in terms of tipping. We recommend that each client contributes US$ 30-90 (100-300 Soles) into a pot and following the advice of the guide divide it out between the crew of cooks, waiters and porters. For tipping the actual Inca Trail guides and assistants we recommend following the advice for specialist guides above.
It is a general guide and the only rule with tipping is that it is voluntary.
Airport porters                                  2-5 Soles per bag.
Hotel staff                                           USD 2-3 in total
Transfer drivers/ taxis                    Generally not expected, but can round up fare to nearest ten.
Drivers                                                  USD 5-10 (16 – 30 Soles) per day total from the group
Specialist guides                               USD20-60 (60 – 200 Soles) per day total from the group
Inca Trail                                              USD 30-90 (100-300 Soles) per day total from the group
Restaurants                                        10% for good service
Leave a Reply Cancel reply
Your email address will not be published. Required fields are marked *
You may use these HTML tags and attributes: <a href="" title=""> <abbr title=""> <acronym title=""> <b> <blockquote cite=""> <cite> <code> <del datetime=""> <em> <i> <q cite=""> <s> <strike> <strong>
Save my name, email, and website in this browser for the next time I comment.
Suggested Trips
Peru family adventure holiday.
What's a group trip?
Join a small group of like-minded travellers on a guided trip.
What's a tailor made trip?
We put together a bespoke tour to fit your requirements.
What's part of a tailor made trip?
Include this guided group tour within your tailor-made tour.
Prices From $3,112 / £2,639 per person
Dates: From April 2023 to October 2023
Duration: 8
Comfort Level:
Capacity: 16 people
Discover More Enquire about booking
Peru Highlights Holiday
Prices From $3,500 / £2,968 per person
Dates: From March 2022 to November 2023
Duration: 15
Peru Self-Guided Walking Holiday
Prices From $2,137 / £1,812 per person
Dates: From March 2023 to January 2024
Duration: 14
Tambopata Amazon Rainforest Tour, Peru
Prices From $620 / £526 per person
Dates: From January 2023 to December 2023
Duration: 4
Quick Request New
Latest Twitter Follow Us on Twitter
Facebook Like Us on Facebook
Pinterest Follow Us on Pinterest
Wildlife Guide to Peninsula Valdes
Wildlife Guide to Peninsula Valdes The wildlife guide to Peninsula Valdes will help you decide the best time to visit Argentina's number one animal haven. Peninsula Valdes is a UNESCO World Heritage Site thanks to its role as a marine mammal and bird sanctuary. The peninsula offers some of the world's best whale-watching opportunities. There's also the chance to see unique orca hunting techniques, where adults beach themselves while hunting sea lion pups. There are sea lions, birds, and elephant seals, among other animals, that call this unique slice of Argentine coastline home. You can even walk among some of …
Read More
Phone This field is for validation purposes and should be left unchanged.
Sign up here to receive the latest news and info from Andean Trails
404 Not found

Travel Postponement
Terms and Conditions
Privacy Policy
Peru Tour Packages
Machu Picchu
The Sacred Valley
Amazon Rainforest
Galapagos Islands
Chile Tours
Guide To Tipping in Peru

Guide To Tipping In Peru
James Bustamante is Native to New York but born to Peruvian parents. He has been traveling throughout Latin America since early 2003 and finally made his home in Peru. James has made his way by eating and traveling through almost every country in Central and South America.
Last Updated on January 17, 2023 by James Bustamante
One of the most common questions I get from people booking vacations relates to tipping in Peru. Of course, travelers are usually concerned about not to undertip or, in some cases, overtip. So the question "how much should I tip in Peru?" will come up rather frequently in emails and phone calls in the office. 
Imagine ordering dinner at a restaurant, enjoying the meal, and then needing to know the norm in Peru for tipping. 
Restaurants are one thing, but what about treks? Should you tip the guides? What about the porters? Do they share a total tipping amount, or should each get their tips? For example, the guide for the  Machu Picchu hike  surely receives a tip, right?
The reality is that this varies from country to country. For example, I had a similar issue when I visited Spain and France over the summer. A waiter at a restaurant gave me a strange grimace when I tipped 15% of the bill. My Spanish friends thought the tip was too high and might have offended the waiter. So naturally, travelers will have similar questions regarding Peru. 
Understanding the culture of tipping in Peru can be part of your vacation, just like brushing up on your Spanish will be. So let's go over some of the more common tipping scenarios you'll encounter during your trip to Peru.
Table of Contents
Is Tipping Expected in Peru?
Yes, tipping in Peru is customary and is considered good practice in all general locations where a service has been rendered.  This includes what travelers usually consider situations where tipping is expected, like restaurants, bars, coffee shops, airports, and even in some tour groups. Unlike other countries, though, tipping is generally not mandatory, and people usually only do it when they've had exemplary service. 
Why Tipping is Important in Peru
Tipping is integral to the locals' income because the minimum wage is around $250/month. Tips are not mandatory, but they are always welcome by the wait staff at a restaurant. We always recommend at least having a handful of coins in local currency. If you feel generous and are very happy with the service, a 10% tip will seem exemplary. However, guides, porters, and hotel staff work under a different tipping structure.
Tipping at The Airports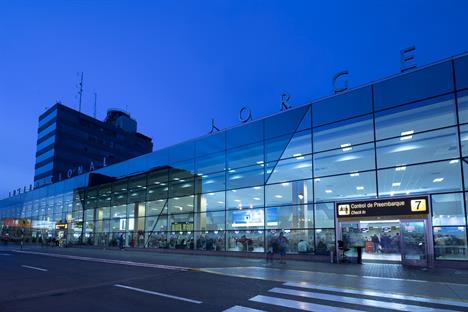 Tipping at the airport might not be a thing in some countries, but it is certainly done in Peru. When you arrive at the Jorge Chavez Airport in Lima, you'll notice some staff willing to help you with your luggage. It is optional to let anyone help you take your bags. However, the porter will expect little in return if you do receive assistance; one or two soles will be more than enough. If you feel generous, offer one or two soles for each bag they help you with. 
If you are meeting a tour guide or your tour group at the airport, there will be someone in charge of helping travelers with their bags. In this case, paying a porter won't be necessary since it is already included in the package cost; if you would like to tip the assistant anyway, that is entirely up to you. 
Tipping at Restaurants and Bars
In Peru, gratuities like tips are not included in most bars and restaurants. This is only the case in some places, though. If you wine and dine in very upscale places, tips could already be added, but we recommend checking your bill first. The voucher will state a 10% service fee if they are already included in your bill. Even in cases where tips are included in the cost, some people still decide to leave tips though. 
The general rule is to leave something if the service is good. Remember that most of the wait staff will prefer tips to be in cash (the reason why we suggest always having some coins), but most restaurants and bars will also accept tips via credit cards. Most of the local restaurants that serve very affordable meals, often called "Menus" don't expect to receive tips in general. If you find yourself in a small family-owned restaurant, we suggest doing the opposite and leaving at least 1 or 2 soles behind. 
If you find yourself at a bar, the bartender or waiter will not expect a tip, but 1 or 2 soles (.50 cents USD) for each drink is a good deal if you are generous. This, of course, changes if you decide to order food at the bar. If you order food and the tip is not included in the bill, consider leaving 10% if the service and food are good.
If you booked a culinary tour as part of a  Peru travel package , then the meals' price is included in all the restaurants you'll visit. However, the tips are not part of the package, so in this scenario, you'll only need to worry about leaving a tip if the service and the food are both excellent.
Tipping Your Guides and Hiking Staff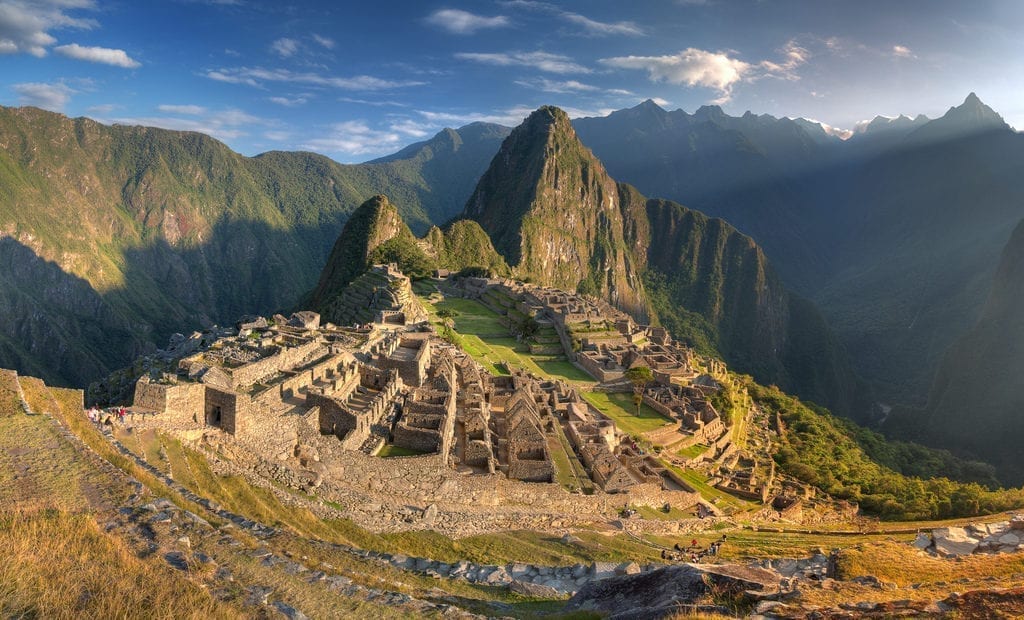 So while it is optional to tip in general, you should ensure you tip your trekking guides, drivers, porters, and cooks. Trekking can be challenging, but trekking for a living is an incredibly difficult career path. Our guides enjoy being outdoors, and so do porters, but it is hard to believe that the job is as easy as it seems just because they make it seem that way. So, let's go over tipping on day tours and long treks. 
While On A Day Tour
Guides on a day half-day and full-day tours need to ensure that groups of 7-12 people are organized and that all members are well-taken care of throughout the day. For a group tour, we recommend giving the guide $2-$5 as a tip. This should also cover the English-speaking guide and the driver (if transportation is part of the tour).
For private tours, give a little bit more as a tip if you think the guide and the driver did a good job. Anywhere from $10-$15 will be more than enough for the guide and the driver. 
While On Multi-Day Tours and Hikes
When it comes to multi-day hikes like the classic Inca Trail, things are different. For a long walk, there are guides (1 or 2), porters, cooks, and even horses and their handlers if the trail requires it (The Salkantay Trek, for example). 
In this scenario, the trekking staff should receive their tips separately from what the guide would receive. 
The Trekking staff  will include porters, cooks, and horse handlers. Unfortunately, they sometimes get the short end of the stick when it comes to recognition during treks since they are usually quiet and focused on their daily tasks. The average tipping scale in Peru for the trekking staff is usually $45 or 150 Peruvian Nuevos Soles. Another way to gauge what to tip is to consider it as $10 daily for the length of your trek. The trekking staff will divide the tips among the entire team.
The tour guide  will typically receive his tips from the trekking party members. The guide coordinates with the group, answer questions and is there to help with just about anything around the clock. A fair tip for the guide is anywhere from $10-$15 or around 60 Peruvian soles per person in the tour group. 
Tipping At Hotels
It's no surprise that tipping in Peru would also include hotels. This often refers to more upscale hotels since the more affordable accommodations, such as hostels, expect little in tips. This doesn't necessarily mean you should not leave a tip if you stay at an inexpensive hotel or a hostel. If the service has been excellent, leaving a tip seems reasonable. 
During your stay, we recommend leaving around $1 per day or 3 Peruvian soles as a tip for the housekeeper. Porters and bellhops often receive something similar for helping travelers get around the hotel and carrying their bags to their rooms. It's a small amount of money, but the staff will appreciate it in Peru, making a huge difference in their local economy.  
If a traveler is staying at one of the very luxury-oriented hotels in the Sacred Valley, tips could be anywhere from $3 to $5 for your housekeeper and a couple of dollars for the bellhops. 
Again, tipping in Peru is always optional in most situations, but if you feel a little generous, the staff will appreciate the compliment. 
Tipping Taxi Drivers in Peru
Taxis in Peru can sometimes have negotiable fares; unless you call a cab via an application, you can always haggle the price of the cab fare. However, if the cab driver has been helpful, assisted with loading your luggage, the car is clean, and the drive was pleasant, consider leaving something extra. Most of the time, this should be 1-3 Peruvian Soles or $1.  
Unexpected Tipping While Traveling
While traveling, some unexpected situations arise where tipping seems like the right choice. This will likely be the case several times if you are traveling around Latin America. For example, when you are in Cusco and see women in the street dressed in traditional garments while walking around with baby llamas or alpacas.
Typically travelers will instantly want to take a picture; this will 100% of the time result in the women running up to the tourists and asking them for money. So first, ask if it is okay to take their photograph. If they are okay with it, as sure as the sky is blue and the water is wet, you will have to give them a small tip. The amount varies, but it can range from $1. If there are multiple women, they will try to each get a tip from the tourist but make sure only to pay the $1. 
For example, in Cusco, you'll see women in traditional dress with alpacas that look like something you'd really like to snap a photo of. However, when you do, you're quickly confronted and asked for money. To avoid this, always ask before you take a picture of someone, and keep in mind that they may expect a small tip.
In places like  Cusco , Arequipa, or Puno, travelers will also find many locals willing to help in finding directions. People generally are kind and have strong family values in this part of the world, so extending a helping hand is commonplace.
Having said that, "some" locals always actively approach tourists, asking them if they need anything. If this is the case and you don't need assistance, politely say no and be on your way. If you don't and they indeed instruct you in something you don't need, they will ask for a "propina," also known as a tip. 
Boleta or Factura at Restaurants?
When visiting restaurants in Peru, paying is a little more complex than in other countries. Typically, the waiter will ask you if you want a "boleta" or "factura" as a bill. Boleta is a regular bill with consumption totals and the restaurant's tax information. Factura is the bill used by Puervian companies registered in SUNAT (SUNAT is the Peruvian version of the IRS in The United States of America). You only ask for a "factura" if you would like to use the meal as a tax write-off or need proof of how much the meal cost to show your accountant. Almost all situations indicate you should ask for a "Boleta simple" unless you have a registered company in Peru. 
Tipping is optional, but there are certain situations when the service provider might expect to receive a tip. It is a great way to show how much you appreciate the services provided and help out the local economy. A few coins taking up space in your pockets can mean a world of difference to guides, servers, porters, and even cab drivers. Remember that you should only feel compelled to tip in Peru if the service has been excellent. 
Cover Photo by  Pablo Merchán Montes
About the Author
Social share.

Travel Packages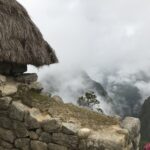 3 Day Machu Picchu Tour Package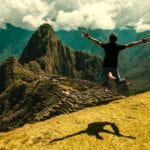 10 Day Peru Highland Adventure
Coastal and Highland Journey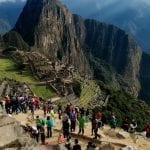 Machu Picchu Express Tour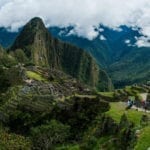 Machu Picchu 5 Day 4 Night Tour Package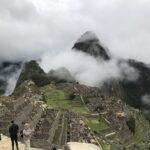 The Inca Journey - Lima to Cusco & Machu Picchu
Lima to Amazon and Magical Highlands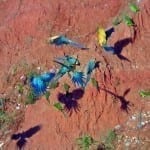 Highland and Amazon Journey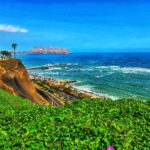 Lima To The Highlands Journey
Historical Peru Journey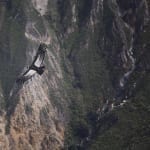 Discover Peru Tour Package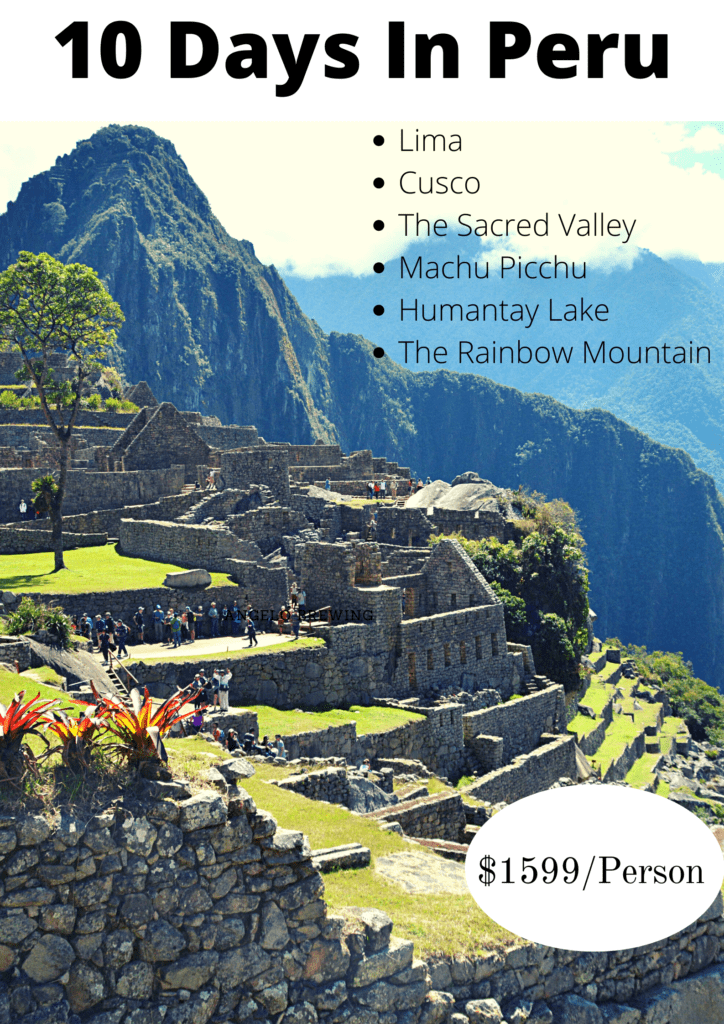 Top Peru Articles
US Number:1-424-781-3536
Email: [email protected], peru tours & treks, treks to machu picchu, the classic inca trail, machu picchu guide, machu picchu tours, machu picchu hike, client testimonials.
Expeditions
Tipping in Peru
Recommendations for tipping in peru.
One of the most common things we've discovered by traveling anywhere is that, hands down, figuring out the tipping policy in a new country is challenging and awkward. Believe us – we get it!
It's especially difficult to navigate tipping in Peru because the workers here are incredibly humble. Peru is a country that relies heavily on tourism, and the locals working in the industry will work very hard to make your stay wonderful in hopes of earning a few extra dollars for their pockets.
Our team of guides, porters, and chefs are paid well for their service, but the culture here engrains an ideal that a worker in the tourism industry hasn't fully demonstrated their job to the best of their ability unless a customer feels compelled to directly provide a little something more.
Where it gets tricky is when you come upon a circumstances where tipping is not expected at all (we couldn't make it that easy!). So to help you navigate, we created the guide below.
Please remember – no matter where you go -tipping is always optional! Only do it if you feel like you've received excellent service.
As you go through this guide, keep in mind:
Peruvian tipping amounts will not be equal to what you might expect to pay in your home country. Two to five soles will be more than enough. No need to focus on leaving 10% or 15%.
Feel free to tip in either Soles or US Dollars. Peruvians are using US Dollars more and more these days and in some cases it is the preferred currency.
While there are some industries where tips are more "expected, " please do not ever feel obligated to leave a tip if you have had poor service.
Remember -these amounts are strictly meant to be used as guidelines. These teams work incredibly hard during the hikes and if you feel they deserve more, please show them your appreciation.
Tipping on the Trail
Tipping guides, porters & cooks for longer hikes (2+days).
Trekking guides, porters, and chefs generally rely on tips for the majority of their income. These teams work incredibly hard to make sure you are having the best experience of your life by taking care of your stuff, cooking amazing food, and leading you safely and enthusiastically through one of the most beautiful places in the world.
Depending on the duration of the trip, size of your group, and, of course, the service provided, the following charts can be used as a guideline to help you determine how much cash you may want to bring along on the trail.
SAMPLE – 4 Day Inca Trail Tipping for a Group of 4 Travelers
*Inca Trail porters tend to earn a little more because they carry everything and cannot use the assistance of pack animals like they do during alternative treks.
SAMPLE – 4 Day Alternative Trek Tipping for a Group of 4 Travelers
Other helpful tipping info:, tipping tour guides – full day tours.
This is one area where tipping will generally always be expected, but again, please only tip if you feel your tour guide has done a good job.
As a general rule of thumb, a tour guide will anticipate getting S/. 35.00 – S/. 40.00 or $10-$15 dollars per person for a full day tour. If the guide is only leading one or two people, the hope would be that the small group would provide a little more in tips for the "private" tour.
The tour guides in Peru are very well trained, so you should anticipate that service will be outstanding and you may want to tip above the amount listed. Please feel free to do so.
Please remember to tip the driver if you are on a tour what requires bus or van service. The traffic in Peru is crazy and requires a lot of focus, so it never hurts to show some appreciation. About S/. 30.00 or $10 from the group would be great.
Tipping at Museums and Cultural Sites (1-3 hour guided tours)
Guides in Museums and cultural sites do generally expect tips and, depending on the duration of the tour, size of your group, and of course the quality of the tour, costs may vary. Generally for one person, a good tip would be S/. 5.00 ($2) for 1– 1 ½ hours, or up to S/. 10.00 ($4) for 2 – 3 hours.
Once again only tip if the guide has been very interesting and enthusiastic.
Tipping Taxi drivers
YOU MUST ALWAYS AGREE ON A PRICE BEFORE YOU GET INTO A TAXI IN PERU. Taxis here do not have meters, so do not get in unless you have agreed on a price before you begin.
Taxi drivers do not expect tips and will take you for only the negotiated price. It is a rule that there is no re-negotiation on price once the ride has started, so even if there is terrible traffic, do not feel obligated to pay more for their time.
If the driver has been extremely friendly or has managed to take a route that avoided a ton of traffic, you can consider giving a tip or S/. 2.00 or S/. 3.00 ($1-$2) if you really want to, but normally taxi drivers never get tips.
Tipping in Restaurants
It is not common to tip in most restaurants. If you feel you have had fantastic service or a really great meal, you can leave one, two, or even five Soles on the table.
One exception to this rule is for high-end restaurants. In these establishments, it is expected that you will leave a minimum of 10% tip, or more if you have had amazing service.
Tipping in Hotels
There is a service fee already added to your bill that goes directly to paying the employees, so there is no need to tip.
Depending on the type of hotel, you may have a doorman or concierge. It is usually customary to tip this person if they have helped you with your luggage or they have been particularly helpful during your stay by accommodating requests or making recommendations. A tip of S/.5.00 or $2 would be common.
It is not necessary to leave a tip for housekeeping. In fact, any money "left" in the room will likely be placed in a lost and found area for up to 90 days.
Ancascocha Trek
Ausangate, Rainbow Mountain, & Machu Picchu Trek
Huchuy Qosqo Trek
Inca Quarry Trek
Short Inca Trail Trek
Classic Inca Trail Trek
5-Day Inca Trail Trek
Lares Trek (4 Days)
Lares Trek (5 Days)
Salkantay Trek
Savage Trek
Waqrapukara & Rainbow Mountain Trek
Classic Choquequirao Trek (4 Days)
Choquequirao to Machu Picchu Trek (7 Days)
Huayhuash Trek
Before & After Trek Package
5 Day Cusco Highlights on Wheels
5-Day Cusco Highlight Package With Hiking
The Best of Cusco in 7 Days
Bike Tour Full Day
Four Inca Ruins Tour Full Day
Humantay Lake Full Day
Machu Picchu – 1 Full Day
Palcoyo Full Day
Rainbow Mountain Full Day
Sacred Valley Full Day
Seven Lakes Full Day
Custom Trips
Schedule a Call
An A+ company rated by BBB
Call US 7 days a week from 8AM to Midnight ET 1-800-430-0484
Destinations
Europe, Africa & Middle East
Asia & South Pacific
The Americas
Build your Vacation Itinerary
Gift Certificate
Subscribe to our Newsletter
All Destinations A - Z
Most Popular Packages
Manage bookings, additional information.
Recently Viewed
Destinations ❯
Build Your Vacation Itinerary
My Booking ❯
About Us ❯
All Destinations A-Z
See all Recently Viewed
[tmpagetype=]
[tmpagetypeinstance=]
[tmadstatus=]
[tmregion=]
[tmcountry=]
[tmdestination=]
HOW TO TIP IN PERU
In the U.S. tipping is customary and expected for everything from lackluster to outstanding service. It is an etiquette which is ingrained in all trades, from the wait staff at restaurants to our baristas, valets, cab drivers, porters, and many more trades. In South America tipping is not as habitual and the same goes for Peru. There is no obligation to do so, however, leaving something extra is customary. Peruvians are discreet and subtle when it comes to business transactions. It`s helpful when tipping someone not to make a great display. You might verbally thank them, shake their hand, and express your appreciation while handing the bills folded. The questions `when?` and `how much?` can leave some travelers confused, as the practice varies. This guide attempts to cover most situations that you, as a tourist, will encounter. Hopefully using these `tips` will provide a smooth experience when interacting with locals in restaurants, bars, hotels, tour operators, and taxis.
The currency of Peru is the Nuevo Sol and US dollars are not accepted. Please be sure to have the correct currency on hand or be prepared to exchange your dollars for soles upon arrival. In our culture we can put everything on credit and debit cards, however, in rural areas of Peru you will find it useful to always keep cash on hand. Currency exchange desks can be found at the airport and many locations throughout the cities.
In most restaurants in Peru no tip is required. A 10 percent tip is common at nicer establishments. Always check your bill and if any service charge has been added. If your service is excellent, feel free to add an additional tip. If you aren`t satisfied with the service, you can forgo a tip altogether. Bartenders receive a tip equivalent to about S/1 per drink.
Tipping in hotels in Peru is rarely expected except in cases of exemplary service or if you solicit special services. The most commonly tipped employees are the porters and housekeeping. If a porter helps to carry your bag(s) to your room the customary tip is about S/3 per bag, usually no more than S/6 total. It is customary to leave about S/3 to S/5 per day for housekeeping. Other hotel services are tipped depending on the service provided.
Usually cab drivers are not tipped in Peru. You may wish to tip extra if they help you with your luggage or provide you with useful info about getting around. If you hire a taxi driver for the entire day the rate expected is about S/60 per day. If it is around Christmas or New Year`s Day, a tip is very much appreciated. Needless to say, if your driver was rude or took you on an out of the way route to hike up the fare, do not leave a tip. Always remember when traveling abroad that it is good practice to agree on a final fare before the cab driver begins driving.
The normal tip for tour guides is about S/60 per day. If a tour guide is particularly enthusiastic or informative do not hesitate to slip them a little extra cash if you wish!
Note: Peru is not a heavy tipping culture, however, if you get your picture with a llama, a hawk or a lady in traditional dress — please tip. A majority of their income may depend on tipping.
Street Performers : Here is one place to splurge a bit. Though you may not actively solicit entertainment from musicians, mimes, artists, and the like, it is polite to tip them if you have enjoyed their trade. These people live off the money they make bringing their talent to the streets of Lima, Arequipa, Tujillo or Cusco. Take some of what you would have left your waitress in the restaurant and give it to one of these artists! Other Services : In the event that you are in Peru for a special occasion (wedding, honeymoon, graduation gift, birthday, etc..) and employ the services of a hairdresser, make-up artist, party planner, personal shopper, tailor or spa services and the like, use your best judgment in tipping. Factor in the cost and quality of service and, as a general rule, stay in the 10% range.
Remember that it is perfectly okay to abstain, especially if you are not happy with the service provided. Unlike in the U.S. the expectations for tipping are lower in Peru than in America. This is also true for hotel staff, though if you encounter a problem with the service within the hotel, we highly recommend speaking with the manager. When paying for services in cash (which we generally recommend for services other than your hotel) remember to take your receipt. This is important for two reasons; If you leave a tip on a credit card, the person providing the service may not always get it, and if there is a discrepancy, it is important to have your receipt to settle it with the manager of the establishment and to prove that you paid for the service.
tipping in Peru
When tipping in Peru, always keep in mind that the wages are very low. However, they do see a lot of tourism and because of that have come to rely on tips to make up the difference. They tend to consider tourists as "cheap" if they aren't properly tipped. As always though, only tip if the service was at least acceptable. Increase the amount for outstanding and friendly service. You should be rewarding great service, not just throwing away your money because you feel you have to. Chances are most of your tips in Peru will make someone's day, and put a smile on their face.
tipping etiquette for hotels in Peru
In Peru Tip 1-10 Soles at Hotels
In Peru the tipping etiquette in hotels vary depending on how "tourist" centric hotels they are. Large chains, or luxury hotels will regularly see tips and expect them. Budget or local hotels don't get tips as often, but will surely appreciate them. Give the porters at the hotel 3 soles per bag they carry. If you use the concierge services, 5-10 soles is appropriate.For housekeeping staff or maids, 1-3 soles per person, per night is a nice gesture.
tipping in restaurants in Peru
at a Restaurant Tip 10% in Peru
Tipping etiquette in restaurants is a bit more tricky in Peru. Local, family run restaurants will for the most part not expect a tip. That's not to say you shouldn't tip though. If the service was good, and you enjoyed your meal, either round up the bill, or give about 10%.
At a higher end or tourist restaurant, tips will be expected. A base of 10% should be given. For great service, you can stretch that to 15%. These waiters see a lot more tips than the locals, so give what you feel they deserve.
tip etiquette at spas in Peru
At a Spa **Tip 10-20% ** in Peru
In Peru there isn't really a set etiquette for tipping at a spa. Obviously the more high end the spa is, the more likely tips are expected (10-20%). It's common to give 1-5 Soles for each service, and as much as 10 for exceptional work. It's a good idea to ask at the front desk since the policies may vary in different establishments.
should you tip your tour guide?
In Peru Tip 10-35 Soles per day on tours
Possibly the most important tipping etiquette in Peru is for your tour and trail guides. If you're heading out on the trail, chances are your team will include a guide, several porters and cooks. These people work incredibly hard carrying the camping equipment and your bags. While they usually make more than the minimum wage, they can make your experience exceptional. It's always a good idea to tip these people as they will certainly appreciate it.
It's best to give a tip to each person directly to ensure it's properly shared. With a reasonable size group, pool the tips and try to average 20-35 soles for each worker per day. Add more if you feel the trip was excellent, but avoid excessive tips.
If you take a tour around the city or through the important historical sights, you should tip your driver (if he kept you safe) 10-15 soles per person. If your tour guide is kind and informative, 20 soles will make for a great tip. 10 soles is also fine for a half day tour.
should you tip your taxi driver?
In Peru Dont Tip Your Taxi Driver
Taxis are not commonly tipped in Peru. You will negotiate the price with your driver, which will be the total. It already includes the tip and any other necessary charges. Make sure to be upfront about the total to ensure there are no misunderstandings upon arrival.
should you tip your hairdresser
In Peru Dont Tip your hairdresser
There's no hard rule when it comes to tipping your hair dresser in Peru. Many locals don't tip in this case, but you'll often find the cost is much lower in Peru than you would pay in other countries. A hair cut may only cost 10 Soles. Adding a 5 sole tip to that is still inexpensive, and will make the stylist smile. Think of it as a gift, not a fee.
404 Not found

How much to Tip on the Inca Trail to Machu Picchu.
Most trekkers tip their guides, porters, and cooks on the final day of their Inca Trail hike. Tips are not included within the total price of the treks as it's not obligatory for you to tip, so you shouldn't feel you have to. It is however a nice tradition and a welcomed "thank you" to the team as they work so hard to make sure you are well looked after and have the trip of a lifetime.
How much cash should you bring with you
To give you an idea of how much cash you should bring with you for tips and how to split this across the various trail support staff – we'll have a look at the advice provided by some of our recommended Inca Trail tour operators . These recommendations are for the classic four day/three-night Inca Trail in the currency of Peruvian nuevo soles – in general, it's best to tip trekking staff using low denomination nuevo Sol bills if possible.
Tipping Guide for Treks and Tours
Tipping with SAM Travel Peru is not compulsory but highly appreciate if you are happy with the service provided. It inspires excellent service and is a feature of tourism across the tourist industry in Cusco, Peru including SAM Corp. Tipping is not compulsory and in regards to your guide, tipping should be based on the quality and length of service.
Inca Trail Tipping:
The following is suggested tipping guide on the Inca Trail Trek. Tipping is usually done by pooling tips from all members of the group for the porters, assistant chefs, and head chef. The following are suggested amounts for porters (80 soles each), assistant chef (100 soles) and head chef (120 to 150 soles).
***All tipping to trail guides is based on your personal appreciation, length of trek, and quality of service provided by your guide.
Alternative Treks Tipping:
The following is suggested tipping guide for Alternative Treks. Tipping is usually done by pooling tips from all member of the group for the horsemen, assistant chefs, and head chef. The following are suggested amounts for horsemen (80 soles each), assistant chef (100 soles) and head chef (150 or more soles bases on amount of days).
TIPs for Tour Packages:
The following is suggested tipping guide for tour packages. In regards to your driver 20 to 25 soles per day. All tipping for tour guides is based on your personal appreciation, length of tour package, and quality of service provided by your guide.
General Tipping in Cusco Peru
For taxis that pick you up from the airport, the standard tip is around 5 to 10 soles. In regards to restaurants in Cusco, tipping is based on quality of service and your personal appreciation for your server. There is no standard tip amount or percentage in Cusco. Just tip based on your customary way to tip from your country or your perception of the service. Other types of tipping is purely discretionary.
Always remember that unlike many other nations, tips are not mandatory . The tipping ranges provided above are suggestions only and the assumption is that the service provided was of a good standard. Please only tip what you can afford and only if you are happy to do so. If you feel that you would like to tip more than the recommendations above, keep in mind that many porters would also be grateful for any additional donations for school clothing or equipment for their children.
SAM Coporations – Tipping Recommendations
Communal tipping : Allow USD 10-20 per person, per day, so USD 40-80 in total, to cover the guide, cook, and porters on a 4-day trek.
Direct tip to Inca Trail porter: Allow USD 5-7 per person per day, making USD 20-28 per person directly to the porter.
**You can tip both directly and communally if you wish. We recommend against giving large individual tips because this can distort the wage structure within the team.
What is the Inca Trail? Why Should I hike it?
The Inca Trail to Machu Picchu in Peru is one of the world's most incredible treks, one which 200 keen hikers and 300 hard-working Inca Trail porters embark on daily.
The four or 5-day hike over 28 miles/44 kilometres is a high-altitude walk past Inca ruins, soaring Andean peaks, and breathtaking views while walking on original stone Inca trails.
For many, the Inca Trail is a bucket list dream. For others, like the Inca Trail porters, it is a valuable source of work and income and an integral part of their history and culture.
At Sam Travel, we're proud of how we treat our Inca Trail porters. That means you can enjoy your trek knowing you will leave a positive footprint locally. We look at everything to do with our Inca Trail porters, from porter welfare to a bit of their local Quechua language.
Get a quote from our recommended local trek operator in Peru.
Get insights from an expert travel guide.
Related Posts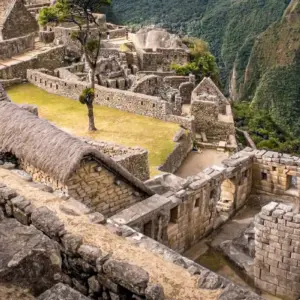 The Temple of the Sun at Machu Picchu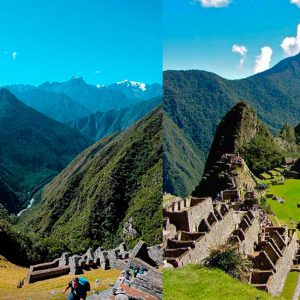 Inca Trail Combo Treks to Machu Picchu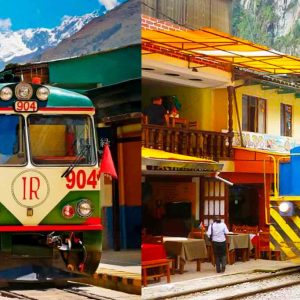 Inca Rail vs Peru Rail for Machu Picchu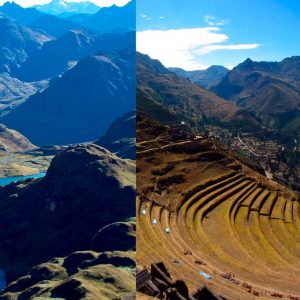 How To Hike Kinsa Cocha and See Pisac's Three Lakes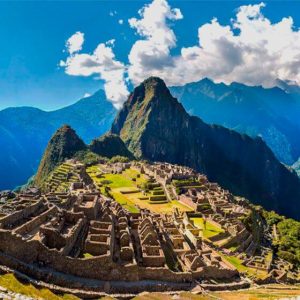 Machu Picchu Ticket Availability Online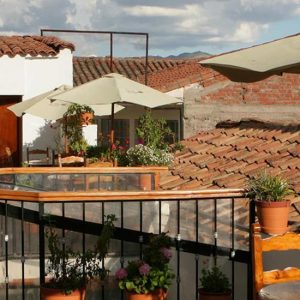 3 Star Hotels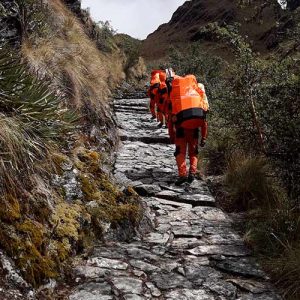 Huayna Picchu Mountain vs Machu Picchu Mountain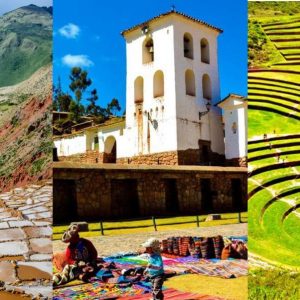 Tourist Ticket Information – Boleto Turistico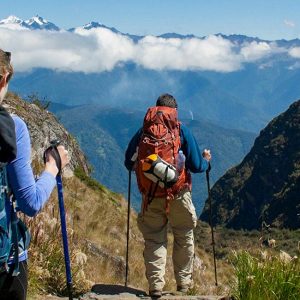 The Best Rated Short Inca Trail Operators!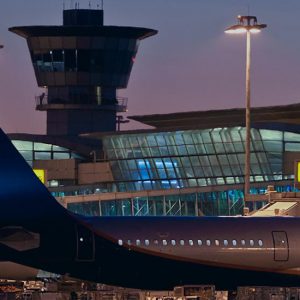 Updated Information about Flights in Peru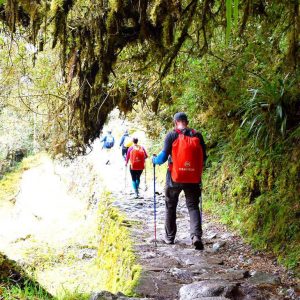 Top Rated Inca Trail Tour Operators 2023 – 2024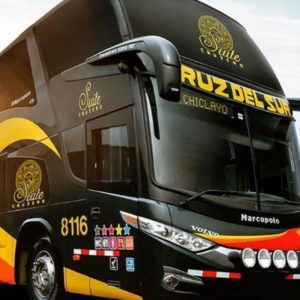 Best Bus Companies in Peru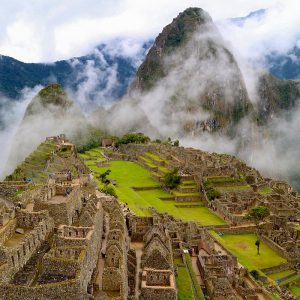 Tips for Choosing a Tour to Machu Picchu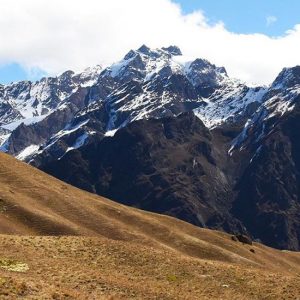 Top Alternative Treks to Machu Picchu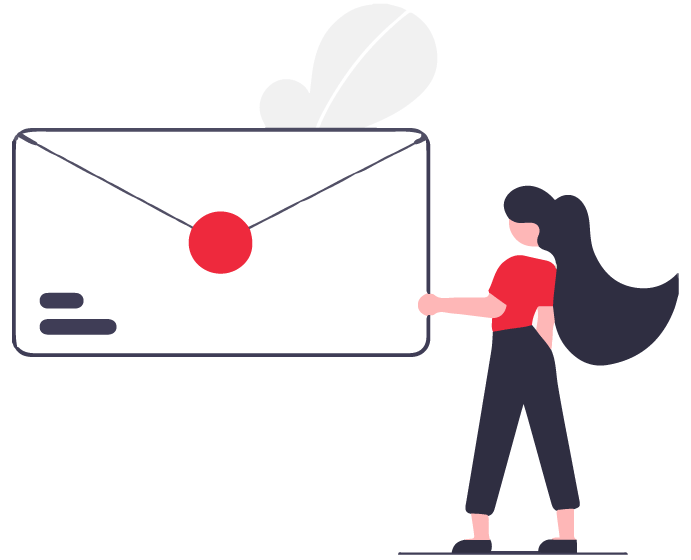 I want emails from Machu Picchu Travel Guide with travel and product information, promotions, advertisements, third-party offers, and surveys. I can unsubscribe any time using the unsubscribe link at the end of all emails.
Peru Tourism
Peru Hotels
Peru Bed and Breakfast
Peru Vacation Rentals
Flights to Peru
Peru Restaurants
Things to Do in Peru
Peru Travel Forum
Peru Photos
Traveler Article
All Peru Hotels
Peru Hotel Deals
Last Minute Hotels in Peru
Peru Motels
Peru Hostels
Peru Campgrounds
Peru Spa Resorts
Peru Green Hotels
Peru Resorts
Peru Business Hotels
Peru Family Hotels
Romantic Hotels in Peru
Peru Luxury Hotels
Peru Beach Hotels
Peru Ski-In / Ski-Out Hotels
Peru Casinos
5-stars Hotels in Peru
4-stars Hotels in Peru
3-stars Hotels in Peru
Peru Hotels with Pools
Pet Friendly Hotels in Peru
Peru Hotels with Free Parking
All Inclusive Hotels in Peru
Wedding Hotels in Peru
Resorts on the Beach in Peru
Couples Hotels in Peru
Budget Hotels in Peru
Cool & Unique Hotels in Peru
Peru Exotic Resorts
Peru Exotic Hotels
Peru Yoga Resorts
Peru Windsurfing Resorts
Things to Do
Restaurants
Vacation Rentals
Travel Stories
Rental Cars
Add a Place
Travel Forum
Travelers' Choice
Help Center
Peru: Tipping & Etiquette
South America
Peru
Before You Go
More On Peru
Travel Forums
Photos & Videos
Banks & Money
Choosing an Airline in or out of Cusco
Crossing the Border
Driving in Peru
Emergencies
Peruvian Gastronomy
Vaccinations
Altitude Sickness
Heading to Lima, Peru?
How to obtain an Inca Trail Permit
Inca Trail FAQs
Recommended Reading
Tourist Board Info
Weather & When to Go
Topics include Transportation, Things to Do, Dining Scene & more!
Article History (23)
Comments (17)
Most restaurant and bar bills include a 10% gratuity. It's customary to add an extra 10% if the service has been satisfactory. Most Peruvians only tip one or two Soles at small "mom and pop" restaurants that do not add a tip to the bill.
It is true that Peruvians are not big tippers, however, tipping is a great way to show your appreciation to the people serving you and to have your dollars go straight into the pockets of the people that need it most, a 10 to 20% tip will be warmly accepted at any restaurant and will put a surprised smile on a person's face.
Taxis do not expect tips. Fares are negotiated prior to initiating the trip.
Hotel porters and bell boys expect a tip of $ 1 per bag.
The high-end restaurants will expect you to wear something else than jeans or Bermudas. A nice pair of pants and a long sleeve shirt will do much better. In winter time you will look sharper by using a blazer or a leather jacket.
"Casual" or "sport" dress codes mean Dockers (khakis/chinos) or better, with a shirt and sweater or jacket. "Sport elegante" means you will be wearing a coat but no tie. "Elegante" or "formal " will mean for sure you will wear a tie.
Always wear coat and tie to a cocktail party.
If you are invited to play golf, do NOT wear jeans as you will not be allowed to enter the course (same applies for ladies).You are expected to wear proper golf attire, no cutoffs or bathing suits and t-shirts. Only soft spikes please.
Dining Out 
You can ask for non-smoking areas at the restaurants. Be sure you make reservations ahead of time, specially for dinner at well known restaurants. You will be surprised at how crowded they get.
Unless you are going to a restaurant frequented by tourists, you will be expected for lunch between 1:30 and 3:30 and for dinner between 8:30 and 11:30.
Peruvians are not known for their punctuality. If you are invited to a house, you will normally be expected to arrive at least 30 minutes after the invitation time. You should bring a bottle of wine or flowers or chocolates for the house-lady. Wear nice clothing, do not come wearing jeans unless you know your hosts pretty well and they say so. If you are invited for lunch , food will normally be served after 3 pm, for dinner after 10 pm.
For weddings, you should arrive 30 minutes after the hour of the invitation at the church. Always wear a tie and coat.
RSVP means you need to confirm your attendance.
If you want to impress your Peruvian girlfriend and future parents-in-law be sure you are always courteous to her. Open her car door before you get in. You should do the same upon arrival to your destination.
Ladies always before you, when entering an elevator or a room.
When a lady sitting next to you at a restaurant stands up, you are also expected to do the same. When she returns to the table, you should also stand up.
When wine or drinks are poured, everyone waits to be served and everyone says "salud" before you start drinking.
Report inappropriate content
404 Not found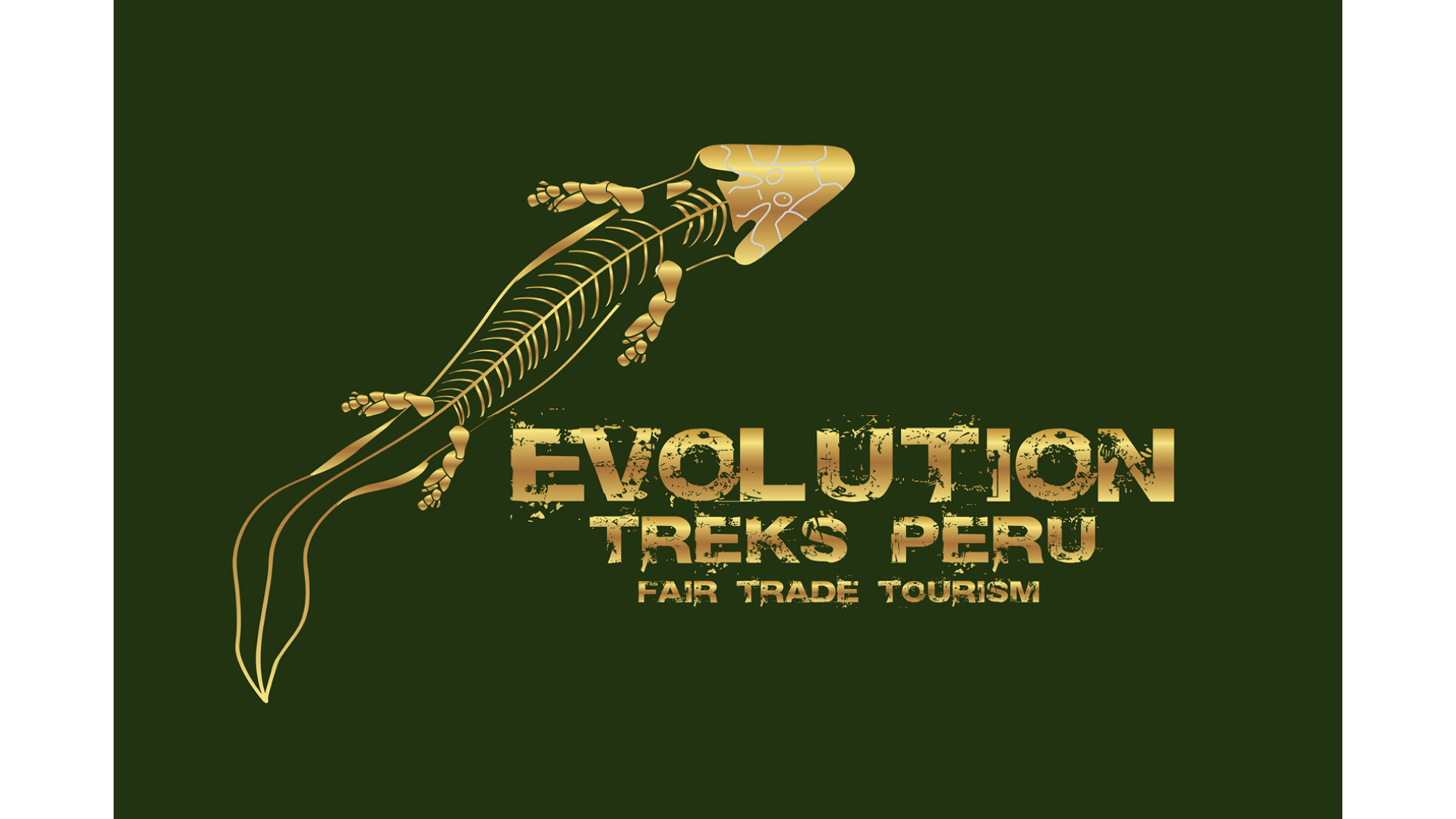 Traveler's Guide: Tipping Etiquette in Peru
by Miguel Angel Gongora Meza | Sep 26, 2023 | 0 comments
Tipping in Peru can be a tricky terrain to navigate for travelers.
Indeed, when you're exploring this beautiful country, figuring out who to tip and how much is often the biggest challenge.
Tipping in Peru isn't just about leaving some change on a restaurant table. It's an intricate dance that involves understanding local customs and respecting service providers' hard work.
But here's the thing – mastering this etiquette doesn't have to be as daunting as it sounds. With the right guidance, you can confidently reward great service during your Peruvian adventure without any awkward moments or faux pas!
Tipping Etiquette in Peru
When embarking on a journey to the culturally rich country of Peru, understanding local customs and etiquette is crucial. Tipping culture in this South American nation can be quite nuanced, with different expectations for various service providers.
Knowing when to tip
In most cases where personal services are rendered – think restaurants or bars where attentive staff serve your meals or craft cocktails – tipping is customary. The same goes for instances at hotels and airports where porters may assist you with luggage handling.
The realm of guided tours also falls within the scope of tipping etiquette. Tour guides who offer insightful narratives about Peruvian history and culture typically appreciate gratuities from satisfied customers as an acknowledgment of their hard work.
Who to give tips for their good service
When it comes to tipping in Peru, there are a few key service providers who typically receive gratuities:
Restaurant Staff: It is customary to leave a tip for waitstaff in restaurants. An appropriate gratuity is typically considered 10-15% of the bill.
Bartenders: if you enjoy a drink at a bar, leaving a small tip for the bartender is common. a few soles (peruvian currency) is usually sufficient., hotel staff: when staying at a hotel, it is customary to tip the staff who provide services such as carrying your luggage or cleaning your room. a few soles per service is a typical amount., tour guides: if you take a guided tour, it is customary to tip the tour guide. a typical tour guide tip is 10-20% of the cost., taxi drivers: while not mandatory, it is common to round up the fare or add a small tip for taxi drivers in peru..
Tipping is not necessarily expected in all circumstances. For example, tipping at fast
Key Takeaway:
When traveling in Peru, tip for personal services like dining, hotel assistance, and guided tours. Typically, leave 10-15% at restaurants, a few soles for bartenders and hotel staff, and 10-20% of the tour cost for guides. Tipping taxi drivers is optional.
Tips for Restaurants and Bars
When you're exploring the culinary delights of Peru, understanding tipping etiquette can make your dining experience smoother. Let's dive into how much to tip in different types of eateries and the proper way to leave a gratuity at bars or lounges.
How much to tip in different types of eateries
In sit-down restaurants across Peru, giving a 10 percent tip on the total bill is customary. This applies whether you are indulging in an extravagant meal or just savoring coffee with dessert.
If the service charge isn't included on your receipt at upscale establishments – which usually happens – leaving around 10 percent as a token of appreciation is considered polite. Feel free to go beyond that percentage if desired on top-notch service occasions.
Simpler local spots like cafes or street food vendors may not expect tips but will certainly appreciate any amount left behind by satisfied customers who enjoyed their quick bites without full-service meals involved.
Tipping etiquette for bar or lounge visits
The culture of tipping extends well past restaurant tables onto bar counters too. Bartenders serving up delicious drinks such as Pisco Sour – one among many famous Peruvian cocktails – also deserve recognition through appropriate tips after each round ordered rather than running tabs over time; this is standard practice here, unlike in some other countries. TripAdvisor offers more insights about this custom.
A good rule-of-thumb when deciding what sum would be suitable involves giving approximately S/.1-2 soles per drink, which equates roughly between $0.30-$0.60 USD depending upon the current exchange rates.
Bartending staff members typically receive these tokens directly from patrons right away instead of waiting until end-night tallies occur; hence, keeping enough change handy becomes important during such outings.
Paying promptly helps avoid confusion later while ensuring those providing services get acknowledged in a timely manner, thus fostering better relationships within the hospitality sector itself, especially amongst regular visitors frequenting the same places repeatedly due to course travels throughout the region.
When dining out in Peru, tipping etiquette is key. A 10% tip is standard at sit-down restaurants and upscale establishments; go beyond that for top-notch service. Any amount will be appreciated at local spots like cafes or street food vendors. For bar visits, the norm is to tip S/.1-2 soles per drink immediately after ordering – keep change handy
Tipping At Airports And Hotels
As you touch down in Peru, airport and hotel porters will likely be among the first faces greeting you. These professionals provide invaluable services such as luggage handling and room service that can make your journey smoother.
Airport Porterage – What's Expected?
In Peru, it is common for airport porters to help with loading your bags onto carts or carrying them to taxi stands or bus terminals. While their assistance isn't mandatory, it lightens the load after a long flight.
The standard tip for an airport porter falls between $1-$2 USD per bag handled. However, this amount could fluctuate based on factors like how heavy your baggage is or how far they've had to carry it. When tipping these hardworking individuals, consider rounding up; instead of giving exact change, give them a little extra as a sign of appreciation for their efforts.
Hotel Staff Gratuities – Who Gets What?
Moving from airports into accommodations: Hotel staff play key roles during our stay – making beds daily, ensuring rooms remain clean, and providing general assistance whenever needed.
When considering gratuities within hotels in Peru, Doormen who hail taxis typically receive around 1 sol (approximately $0.30). In comparison, housekeeping should be tipped roughly $1-$2 USD per day, depending on the quality of service provided.
You may leave this daily on the bed or table since different members might attend throughout the stay.
For those staying at luxury establishments offering high-end amenities like spa treatments or personal butler services – discretionary tips reflecting satisfaction levels towards these premium offerings would be expected alongside regular practices outlined above.
Remember, though, that while amounts serve as guidelines rather than strict rules – being generous never hurts, especially when considering lower wage levels compared to Western standards faced by many working within the tourism industry across developing countries, including Peru.
The bottom line? Tipping etiquette matters whether we're talking about bustling Lima International Airport lounges or busy Cusco boutique hotels because, ultimately small gestures of gratitude go a long way in enhancing travel experiences for both us and the
In Peru, tipping is a sign of appreciation for service. Airport porters typically receive $1-$2 USD per bag, while hotel doormen get around 1 sol and housekeeping $1-$2 USD daily. Remember, generosity goes a long way in enhancing your travel experience.
Appreciating Guided Tours and Trekking Staff
In the world of travel, tipping is a universal language. It's one way we express our gratitude for exceptional service, and it's no different in Peru, where trekking guides and tour staff work tirelessly to make your adventure unforgettable.
Acknowledging their hard work through tips isn't just customary; it's also a sign of respect that resonates deeply with local communities.
Day Tours – How Much Should I Leave?
The tip you give after day tours hinges largely on duration and satisfaction level. A common practice among travelers is leaving around $5-USD 8 per person for half-day excursions. This includes city or museum guided visits and outdoor activities like bird-watching trips or short hikes.
But remember this golden rule – there are no strict rules. Feel free to adjust according to what feels right based on the quality of service received.
If ever unsure about acceptable amounts, they're often more than willing to share experiences regarding tipping customs.
Multi-Day Tour – What's Fair?
Multi-day treks, such as those leading towards Machu Picchu, demand significantly more effort from trekking guides who spend several days away ensuring comfort during challenging high-altitude climbs. For such demanding endeavors, tips range between $18-$24 USD per hiker depending upon variables like group size and difficulty levels.
A good starting point here would be considering approximately 10% of the total trip cost, which gets divided amongst all crew members, including cooks, porters, and the main guide(s).
Tips are generally given at end-of-tour ceremonies where team leaders might hand out envelopes. While cash remains the preferred form for tipping, it could include small items, especially if children accompany them.
Remember, you're not obligated to pay any certain percentage unless explicitly mentioned. Nevertheless, a little generosity goes a long way in expressing gratitude towards people striving to enhance our travel experiences. Remember too, the purpose behind every tip isn't merely monetary. It carries a deeper significance, symbolizing appreciation and rewarding someone's hard work while
In Peru, tipping is a token of respect and gratitude. For half-day tours, consider $5-$8 USD per person; for multi-day treks like Machu Picchu, tips can range from $18-$24 USD per hiker or about 10% of the total trip cost. Remember: there are no strict rules—adjust as you see fit based on
And Public Transportation Etiquette
In Peru's bustling cities and tranquil towns, public transportation is an integral part of daily life. However, unlike some other travel destinations where tipping drivers or conductors might be expected, in Peru it's a different story.
Taxi Driver? – Do I Need to Tip them?
The ubiquitous taxis will likely play a key role during your Peruvian sojourn. Generally speaking, though, even the best taxi driver won't anticipate a tip. – the agreed-upon fare covers their service entirely.
This could range from rounding up the fare slightly to providing an additional 1-2 Soles (approximately $0.30-$0.60 USD). But remember, this isn't mandatory but merely reflective of the outstanding service provided.
Mototaxis – What's Expected?
If you're venturing into smaller towns or rural areas in Peru, you may encounter mototaxis. These three-wheeled vehicles provide short-distance rides within town limits, but just like regular taxis, no gratuity over the agreed-upon fare is usually required. Safety remains paramount: only use licensed mototaxis bearing clearly displayed registration numbers (source) .
Buses And Other Forms Of Public Transport
In terms of affordability, buses remain popular among locals and tourists alike. No tips are expected on buses either; pay the ticket price without worrying about adding anything extra for bus personnel. If there has been additional help offered like assisting with bags, then feel free to leave a small tip as a thanks, but remember it's not obligatory nor generally anticipated.
The crux of navigating public transportation options, whether it's a taxi, moto taxi, or bus, should always remain ensuring personal safety first, followed by recognizing good service if warranted. It's also worth noting that having plenty of coins/small bills handy makes transactions smoother, especially since change can sometimes be hard to come by.
Tipping isn't typically expected in Peru for public transportation services like taxis, mototaxis or buses. However, a small gratuity for exceptional service or extra help may be offered. Always prioritize personal safety and carry small bills for smooth transactions.
FAQs in Relation to Tipping in Peru
When visiting peru, is it important to tip the hotel cleaning staff.
Tipping hotel cleaning staff in Peru is appreciated but not mandatory. If you choose to leave a tip, $1-$2 USD per day of your stay would be appropriate.
How much do you tip a guide in Cusco?
In Cusco, the best recommendation for tipping tour guides is around $10-$30 USD per person for a half-day tour, and up to $40-$70 USD for multi-day treks is customary and considered a fair tip. Perhaps you should tip more if you are into private tours.
How much do you tip a shuttle driver in Peru?
A fair amount to tip shuttle drivers in Peru can range from $1-2 USD depending on the length of your trip and the quality of service provided. reasonable tip, upscale restaurants service sector cheaper restaurants service attendants
What is the etiquette for restaurants in Peru?
In Peruvian restaurants, tipping 10% of the total bill at sit-down establishments is standard practice. However, smaller local eateries don't usually expect tips but appreciate any amount left. In any case, 15% is considered a reasonable tip, especially in upscale restaurants while cheaper restaurants must excel in order to get those fat tips.
Understanding tipping etiquette in Peru is a key part of your travel preparations.
You've learned that at sit-down restaurants and bars, 10 percent gratuity is customary unless already included on the bill.
In airports and hotels, personnel offering luggage or room services assistance appreciate tips between $1-$3 USD per service.
Trekking guides work hard to ensure you have an unforgettable experience – reward them accordingly, with tips ranging from $5-USD 8 for half-day tours up to $18-USD 24 for multi-day treks.
While public transportation doesn't typically expect tips, a small token can be given, especially if there has been additional help like assisting with bags. Safety first, though – always ensure taxis are official vehicles!
If you're planning your Peruvian adventure and want more insights into local customs as well as stunning attractions such as Machu Picchu, consider exploring our comprehensive guide at Evolution Treks Peru . We offer all the information you need to make your trip smooth sailing!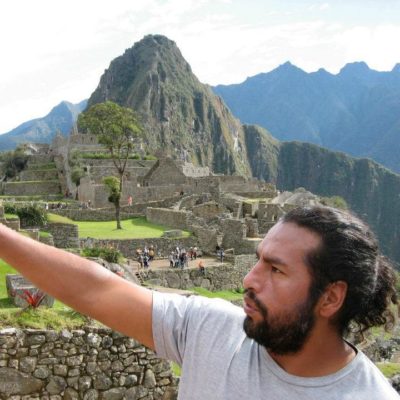 Miguel is a professional tour guide from Cusco, Peru, with almost 20 years of experience leading tours and a deep knowledge of Peru's cultural and ecological diversity. He is also an advocate of ecotourism and cultural sensitivity and has lectured on these topics in the US and Europe. He co-founded Evolution Treks Peru, a worker-owned travel company based in Cusco.
Related posts:

Submit a Comment Cancel reply
Your email address will not be published. Required fields are marked *
Save my name, email, and website in this browser for the next time I comment.
Discover the secrets of Machu Picchu with our exclusive monthly tour deals. Sign up now to receive exclusive updates on our monthly best tour deals.
+51 989 562 030
Mon - Fri: 9:00 - 18:30
Tipping Tour Guides Peru – Travel tip
TIPPING TOUR GUIDES – FULL DAY TOURS
This is one area where tipping will generally always be expected, but again, please only tip if you feel your tour guide has done a good job.
As a general rule of thumb, a tour guide will anticipate getting S/. 35.00 – S/. 40.00 or $10-$15 dollars  per person  for a full day tour.  If the guide is only leading one or two people, the hope would be that the small group would provide a little more in tips for the "private" tour.
The tour guides in Peru are very well trained, so you should anticipate that service will be outstanding and you may want to tip above the amount listed.  Please feel free to do so.
Please remember to tip the driver if you are on a tour what requires bus or van service.  The traffic in Peru is crazy and requires a lot of focus, so it never hurts to show some appreciation.  About S/. 30.00 or $10 from the group would be great.
Tipping Tour Guides in Peru
You should always tip your tour guide in Peru, be it a two-hour tour of a museum or cathedral, or a four-day tour of the jungle. It's always tricky to know how much to tip, so just go with your gut.
For a short tour of an hour or two, S/ 10 soles per person is often enough — but again, it depends on the complexity of the tour and the amount of information being offered by the guide.
For a day-long tour, S/ 30 to S/ 50 is enough, again depending on the type of tour. And if you're in a group of five or six people, for example, you don't all need to give S/ 50 (not that the guide would complain). S/ 100 to S/ 150 or 45-50 usd given from the group as a whole would probably be fine.
These recommendations are for the classic four day/three night Inca Trail:
Inca Trail operators recommend between 25 usd and 30 USD per porter from the whole group; 40 to 50 usd for each cook from the group; 100 usd to 130 usd from the group for the guide.
Always remember that tips are not mandatory. The tipping ranges above are suggestions only and assume that the service given was of a good standard. If your food was terrible, for example, you should not feel obliged to tip the cook. At the same time, resist the urge to over-tip.
If you feel you might want to go beyond a standard tip, keep in mind that many porters would be grateful for additional donations such as clothing or school equipment for their children.
Inca Trail Operators will tell you, tipping is not mandatory on the Inca Trail. But while it's not mandatory, tipping has become such a tradition that it would be strange not to tip. If the service is really bad — if you feel robbed or ill-treated — then consider withholding the tip. In all other situations, tipping is a widely accepted — and largely expected — part of Inca Trail etiquette.  https://www.newperuvian.com/
Tips are not included in the overall cost of your Inca Trail trek, so you need to take enough cash, in Peruvian soles or US dollars, to cover this additional expense. Who exactly you are tipping can depend on the size of your trekking group, but you'll generally need to tip the lead guide, porters and cook (and sometimes a driver). A larger trekking group might also include an assistant guide and assistant cook.
We recommend the following tips for the classic 4 Day/3 Night Inca Trail trek.
These amounts are to be given by the trekking group as a whole, not per person (and the cook and porters prefer to receive their tips in Peruvian soles rather than US dollars):
Lead guide: S/ 400 total (about $120)
Assistant guide(s) (if required based upon group size): S/ 300 (about $90)
Chef: S/ 200 (about $60)
Assistant chef(s) (if required based upon groups size): S/ 120 soles (about $36)
Porters: S/ 80 per porter (about $24)
Driver (if applicable): S/ 120 (about $36) per day/drive
APV. San Eusebio A-21 San Sebastian, Cusco
Our Tripadvisor
Usefull information.
Packing List
Travel Insurance
Terms & Conditions
Peru Travel Facts
DESTINATIONS
Inca trail Package
Machupicchu Tours
Peruvian Treks
Ausangate Trek
Inca Trail Tours
Salkantay Trek
Choquequirao Trek
Huchuy Qosqo Trek
Inca Jungle Trail
Payment Options
our licenses