Norwegian Getaway
Courtesy of Norwegian Cruise Line
Find a Cruise on Norwegian Getaway
with a cruise advisor
Traveler Reviews
A ship's traveler rating is provided under license by Cruiseline.com , which manages one of the largest databases of cruise reviews and ratings by travelers. A total of 2701 guests have reviewed Norwegian Getaway , giving it a rating of 3.9 on a scale of 1-5.
Cruiseline Travel Rating:
Reviews by traveler type, most recent reviews.
Wet, cold, rough seas, missed ports - other than that it was OK
Oct 25th, 2023
Meh!! It would have been a great cruise if it had not been cold and raining and that combined with rough seas made it quite uncomfortable. When we missed one of the most interesting ports ( Amsterdam ) due to bad weather we ended up spending over 30 hours in a very rough English Channel before returning to Southampton.
Traveler Type
Cold and crowded
The weather was not right for this ship as since most of the days where cold the pool area and the waterfront were useless. The ship felt very crowded because of that reason.
Family (older children)
Nice European Cruise
Overall, a very good cruise. The ports could have been better and they need to bring the quality of the food, especially at the buffet, to what it used to be pre-Covid.
Horrible cruise line. No communication.
Oct 23rd, 2023
Don't think we will cruise NCL again .sad to say we have cruised with them in the past and had none of these problems.
Cheap but not very cheerful
Oct 22nd, 2023
Thank goodness we travelled with friends so we could manage to have some fun and share our discomfort with. Horrified to see smoking allowed in the casino. For the first time in my life I was praying for a cruise to end
Great way to see Europe
Oct 19th, 2023
Would recommend this as a taste of Europe. Would love to see more like this
4-6 cruises
Will NEVER use BJ's for travel ever again
Oct 17th, 2023
travel agent dissappeared after collecting her commission apparently. We could not get ANY other travel agent to call us back. We could not change flights. Due to booking connecting flights we NEVER got our luggage the ENTIRE trip. Sure, we had travel insurance that SHOULD have helped cover costs of buying clothes but associated insurance agent was at first only a recording and then was an elderly lady who could only recite the verbage on a flyer so no help. They then pointed us to the airlines for claims which took about 2 months. Oh, and due to the ports being a ways away from the ship we could not just walk into port and buy ...ANY clothes or even underwear until the 3rd stop and then we took a tour and had to separate from it for 30 minutes to find a clothing store. Onboard clothes are ONLY the cruise stuff so we essentially LIVED in "Hooked on Cruising" sweat pants, T's and Polo's for the ENTIRE cruise. We will NEVER book travel with ever again. Oh, and those BJ's credits we were supposed to get... nope, never saw then so we cancelled our membership as well.
Perfect weather, wonderful cruise!
Oct 15th, 2023
The cruise, staff, dining was just great! Excursions were good with only a few issues…
2-3 cruises
Oct 13th, 2023
Would not sail on the Getaway again . Lack of communication with ships personal on organization on port calls especially tender ports. Lots of sick people on about third day out.
Wonderful Cruise (Just Wear a Mask!)
Oct 7th, 2023
This was a very enjoyable cruise. There were issues with Storm Agnes hitting Ireland and making us miss those ports, and there was definitely a lot of flu and/or Covid spreading on the ship. No matter - we had a great time and would do it again. Be prepared, protect yourself, and there's no reason why anyone can't enjoy a great cruise like this.
Disclaimers about ship ratings: A ship's Health Rating is based on vessel inspection scores published by the Centers for Disease Control and Prevention (CDC). If a ship did not receive a CDC score within 22 months prior to the calculation of its Overall Rating, its Health Rating appears as N/A; in such a case, the ship's Overall Rating is calculated using the average Health Rating of all CDC-rated ships within the cruise line. All ship Traveler Ratings are based on ratings provided under license by Cruiseline.com.
You Might Also Like
Norwegian Dawn
Norwegian Epic
Norwegian Breakaway
If you make a purchase from our site, we may earn a commission. This does not affect the quality or independence of our editorial content.
Miami Beach
Things to Do
Restaurants
Vacation Rentals
Travel Stories
Rental Cars
Add a Place
Travel Forum
Travelers' Choice
Help Center
The NCL Getaway is perfect - Cruise & Tours Center
United States
Florida (FL)
Miami Beach
Miami Beach - Things to Do
Cruise & Tours Center
We went on an Alaskan cruise in early September with Port stops in Junea, Victoria, B.C., Skagway... read more
In 2022 my husband and I booked a cruise for October 2023 with Norwegian Cruise Line that included... read more
The NCL Getaway is perfect
First of all, I dont know why there are any negative reviews about this ship or cruise line. I cruise every year and always cruise with this line. The getaway ship was a great experience. I stayed in a Haven Spa suite and it was the coolest room I have ever seen on a cruise ship. Decor was clean and elegant, the bathroom was really nice and the balcony is just fine, not sure why people expect to balconies the size of the upper deck or something. Anyway, if you cruise NCL, I recommend cruising in the Haven suites because the level of service and quality of food and beverages are outstanding. I am very picky when it comes to this kind of holiday, but I also realize that it is vacation and complaining about every little thing just makes people look cranky and grumpy. I always over hear people complaining to the wait staff or to management about the dumbest things. None of them know how to enjoy themselves. They are everywhere on cruise ships, you can spot them. Back to the Haven. The staff in every aspect is amazing and go above and beyond. I would be walking down the hall and the man dusting would greet me by name. The bartender remembered my fav drink after meeting her only once. The concierge went out of his way to make my vacation extra special. The food and beverage staff always did everything to make me smile. They were personable and mindful. The butler that was assigned to my room was the coolest man ever. He knew my preferences and everyday he surprised and made my day. They work hard and are mindful of every guest they are in charge of. The quality of food is great, and I am a big foodie. Once I think there was an issue with temp, and they addressed it immediately. That is the only thing I could think of. The french restaurant on the ship is perfect, the steak house is the best and I cannot wait to return to NCL ship for this steak house in April. There is something for everyone, all the time. Kids, oldies, hipsters, youngsters, party people, and those like me, who enjoy sipping bubbles and eating filet mignon for every meal of the day ;) We got spa access included in our stateroom, and I went 2-3 times a day at sea. Superb. I have sailed other cruise lines, and NCL is an innovator in the way it does everything. Freestyle cruising is perfect for me. I cant wait for my cruise on the Epic in April so I can dance around the hallways while the staff sing to me and treat me like a prince from a distant land. :)
The good, my wife, six year old son and I travel in the haven cabins, thus about 10,000.00 dollars for what is on average about 2,000.00 dollars for a one week Miami turn around cruise. nice newer clean ship. Great food. Yes I eat in the best restaurants and this ship had better food then any other ship I had been on before. The bad, the ship is too big and thus you must wait for everything. One day the water stopped while my wife was In the shower. Thus dinner plans etc. destroyed. I called the operator for help. Like always it took forever to get through. I was told no one else has a problem. Great so now what. Finally I was told someone would be right by to check out the issue. And one hour later a knock at my door to say that the whole section of cabins in my area where without water but the water is working now. I asked what took so long to get even an update and I got one of those silly we messed up smiles and the guy left. At on port we went to Norwegian's private island. This is just a nasty experience. First the tender over, then you arrive at a small beach with nowhere to go. Once stuck on the island everything that is free and included in the cruise is now at an inflated cost. Yes drinks, food, beach chairs, etc. So Norwegian stops at a place where it has no costs and gets people off the ship so they can charge you for what is included and then the nasty hot tender back to the ship, this tender is a one hour ordeal. I found out my dad was in the hospital and wanted to call home. The next day the weather was bad so we could not stop at our planed port, thus I could not use a phone. I tried to use the ship's phone over and over but the connection was bad and at 5.00 dollars per minute the costs where building quickly. I tried to use the ships internet service, this is a joke. Again the cost is high but the speed is so slow that the cost is huge. It takes about ten minutes to download a 3 second item. We arrived in Mexico and there was about 10 other ships there that day. That means about 30,000 people arriving in on small town. The result, no cabs, no beach space, just crowds and more crowds, a complete waste of a day. The ugly, the children's club, usually a high lite for adults and kids. This was a disaster. First at least an hour for no reason at all to register. Then each time you come to drop off or pick up your kid another huge line up. The operating hours are weird and thus everyone is forced to come and go at the same time over and over each day and the line just gets bigger and bigger. As the kids enter the kids club someone sprays their hands with a sanitizer, good idea, except the people working with the kids had bad colds. Strange lets spray the kids and then let the staff make them sick. The haven is great on smaller ships but on this and larger ships it is not a good experience as once again there are just to many people in the haven section and to many line ups. It is no longer a first class section. True fully I could go on with many more examples but for us we will go to land base resorts, spend less and have a better time. We will be on our schedule and avoid the line ups.
We just returned January 31 from our 7th cruise, the first with Norwegian. I had read several reviews prior, both positive and negative, but went into it with an open mind. We enjoyed it very much and will definitely be booking again. I don't want to repeat things that have been stated several times and will keep my review to items that I did not read prior or info we obtained while onboard. The check in staff are not Norwegian employees. They are contract workers hired by the port so please do not base your opinion of the cruise line on them. Same thing for the baggage workers that threaten to lose your luggage if you don't tip them. Just give them $5.00 and move on. Go to the box office when you get on the ship to book your shows if you want and the Bistro to book dinners. Not all are extra fees and you can easily change them. We were a full ship and did not have any trouble seeing anything. You just need to plan ahead a bit. If you are bothered by smokers in neighbouring cabins then call security, not the cabin steward. They will take it seriously since it is a safety issue. And they will put offenders off the ship. Cabin stewards might be swayed by good tips to not report so do it yourself for everyone's safety. Yes, the bars are busy and so is the pool area. If you can't handle this then don't go on a 4,000 plus passenger ship expecting it to be half empty. People take children on cruises now. If you can't handle that go on the exclusive lines or try river cruising. It is a breeze to disembarke walking off with your luggage. We were 30 minutes from leaving cabin to getting taxi to airport. We found this cruise to have the best "free" entertainment than any other we have been on. The food was excellent and the staff was the most friendly. Maybe we hit a good week? Or maybe it's in the attitude. Just try to remember you are on a vacation that many can only dream of taking.
Our family has been on a number of cruises (RCL, MSC, Celebrity, and NCL). Honestly, after our last experience with Norwegian (the Sun in April 2015) I was about done with them. Well, my wife convinced me to give it another try primarily because they were offering a balcony room at extremely reasonable rates - slightly lower than an interior. They included a choice of either unlimited drinks (more on this later), 250 mins of wifi, specialty restaurants or an excursion discount. The only disappointment I had was with the check in process. Stood in line for over an hour and they certainly should have had more employees assisting with the check-in process. Other than that, the usual nonsense you get on cruises with all deck chairs gone by 5:30am, guests letting their kids run around like animals, and a few drunks interrupting a good time at the lounge. If you don't like people, then a cruise probably isn't for you. The food was good, but I certainly recommend the sushi bar which offered wonderful, unique options and they were excellent. It's additional $. We loved Illusionarium, a dinner show with a pre-set menu and a wonderful magic show and a telepathist. HIGHLY RECOMMEND. Yes, it's additional $. The shows were wonderful and much better than our last NCL experience. Stomp the Floor ( a latin-themed musical), Illusionarium, and Legally Blond were enjoyed by all members of the family. For the all-inclusive drink package, note that it covers drinks up to $15 in value (you can order beyond that and pay just the difference). It does NOT include bottled water in your room or premium coffee from their café/barista. Wifi was okay...for a cruise in the middle of the ocean. Sort of like dial-up speed, but it's enough to check email. The login process is a bit tedious and you must be sure to logoff otherwise it will continue to count past your 250 mins....and they will bill you accordingly. Our balcony room was lovely, except for the chimney smokers next door that made it impossible to keep the door open. Not NCL's fault and, as I mentioned before, this is what happens when you vacation on a cruise ship. I highly suggest that you spend some time with the Latin Express band. These guys are very entertaining and keep the party going all night long. After the first time dancing to their music, we made it a point to follow them at evening events and we were not disappointed. For the kids, lots of water slides, miniature gold, a rock wall, and a fantastic obstacle course where you can walk the plank (with a harness). The disembarkation process was extremely smooth and we walked right off, no lines and found our luggage within 3 mins. In all, a good time on the Breakaway and I'll surely give NCL another opportunity in the future.
Been on many cruises and had no complaints but was very dissapionted with Norweigen Getaway. Read reviews first and noted the trick of offering " all inclusive" but not honoring. Stuck to my guns though and only paid taxes as I had a written agreement in front of me. Food great, staff great, mediocre entertainment. Our room considering we purchased a suite was very small and the only extra was a very small balcony. Drinks not well presented considering ridiculous prices. Besides all that the one and only reason I would not return is the ridiculous amount of cigarette smoke produced on the centre of the ship at the casino. Come on guys. It reaked of stale smoke each morning and choked you at night. What is with casinos and smoking policies. Would not sail with this company again.
Just returned from the 7-day Western Caribbean cruise on the NCL Getaway. I have never returned from a vacation feeling so tired and not in a good way. Granted this was the Christmas-New Year's crunch, but I found this trip to be too overwhelming and too much work. I went with my family (ranging in ages 17-87) and although this was my first cruise, the rest of my family has been on several. Although the check-in seemed smooth enough, it immediately occurred to me that I was going to be standing in line a lot this trip. I was not wrong. Additionally, from my first day on the ship, I have never heard the word "No" so many times on a vacation. "No" when I asked for the privilege of paying extra for the adult-only pool (Vibe) as they were already sold out; "No" when I tried to book specialty restaurants once on the ship; "No" when I tried to book an excursion (after waiting in line for half-hour); "No" when I tried (at 8:30 am) to find a deck chair near the pool; "No" when I tried to book a spin class, etc. Although the staff was friendly and really tried their best, the stress of constantly being told "No," dealing with the crowds, waiting in line for everything, squeezing into crowded elevators like I was on a NYC subway and frankly, not getting what I paid for, did not equal the fun and relaxing sea vacation I had hoped for. There were some highlights: We went scuba diving in Grand Cayman, which was great (and was not booked through NCL) and we also did the chef's tasting dinner, which was also a treat. We ate at the raw bar at Ocean Blue (no reservation needed) and the food and service was very good. Eating at the Garden Cafe was kept to a bare minimum as it was always crowded, food was barely adequate and staff was way too eager to grab your plate and get rid of you. We had a "mini-suite" which gave us a full-sized bathroom but not much else. Carpet looked worn but room was otherwise clean. I was told by other more experienced cruisers that the gym and spa were small compared to other ships the size of the Getaway. The shows and entertainment were good - I thought the dancers in "Burn the Floor" were excellent and also enjoyed the dueling piano players. I am only giving 3-stars because I saw how hard the staff worked and really tried.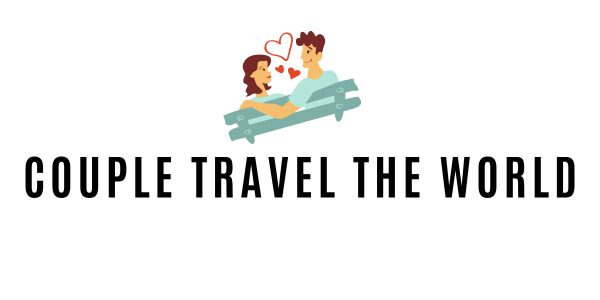 Norwegian Getaway Review: Our 7 Day Western Caribbean cruise
By: Author MC Miller
Posted on Last updated: September 20, 2023
Categories Cruise Reviews
Looking for a Norwegian Getaway review? You have come to the right place!
We took a Western Caribbean Cruise on the Norwegian Getaway to Roatan Bay, Honduras, Belize City, Belize, Costa Maya, Mexico & Cozumel, Mexico. The itinerary of the Norwegian Getaway constantly changes which we really love about this cruise line so it is likely you will not be going to the exact same destinations as us.
Built in 2013 at a cost of $840m, the Norwegian Cruise Line Getaway is one of the largest in the NCL fleet weighing 145,655 Tons and has capacity for 3,963 passengers. There are only a few ships in the NCL fleet which are bigger than this one like the Epic and the Encore.
The ship is adorned with artwork by popular local artist David Le Batard 'Lebo' in a Miami theme. From the hull to dining rooms you'll see the Miami native's impressive and distinctive artwork.
Read on for more about what we loved and loathed in our Norwegian Getaway Review.
In a nutshell : We loved the food in the complimentary restaurants. There was plenty of variety and the quality was good – especially the New York strip steak. Our room was small, which we expected. When cruising NCL we prefer to take advantage of the activities on board, of which there are plenty on the Getaway. Ropes course, extreme slides and hot tubs – we did them all and loved it. We would recommend a Western Caribbean cruise on Norwegian Getaway to couples but there's really something for everyone from families, to singles, to retirees.
Norwegian Getaway Rooms (Inside Stateroom)
We chose the inside guarantee stateroom. The inside rooms were a little smaller than those on other Norwegian ships (For instance, the Norwegian Pearl has larger inside staterooms).
We also felt the Norwegian Star had bigger staterooms too. The Getaway is newer than both those ships and has newer, updated staterooms (which is great) but it seems they have made them a bit smaller – maybe to squeeze more rooms onto the ship?
The rooms didn't have any drawers for your belongings (other Norwegian ships like the Star do) so you only had the choice of placing your suitcase under the bed or hanging your ironed items in the cupboard. In saying this, it wasn't that much of a problem for us. We aren't people who really mind living out of our suitcase on vacation but if that is a problem for you, I would suggest booking a bigger room, like a balcony stateroom.
There are 14 decks on the Getaway. People generally prefer to be higher up but we've never had a problem with any cabin aboard the Norwegian Getaway cruise ship. We should note that if you are susceptible to seasickness you want to be midship as the cruise will rock way less if your cabin is located in midship. Norwegian charges a premium if you want to guarantee a midship room due to their popularity.
We also paid $15USD per person per night (excluding taxes, $60 including taxes) so we weren't picky – we got an insanely cheap deal. You can check out the best rates on Norwegian getaway here .
If you are willing to wait and book your cruise closer to the time, you tend to get a better deal. The only issue with this strategy is that cruises can and do sell out. We have missed out on cruises we have wanted to take playing this game so be careful trying to "bottom the cruise market" as you might miss out on your vacation!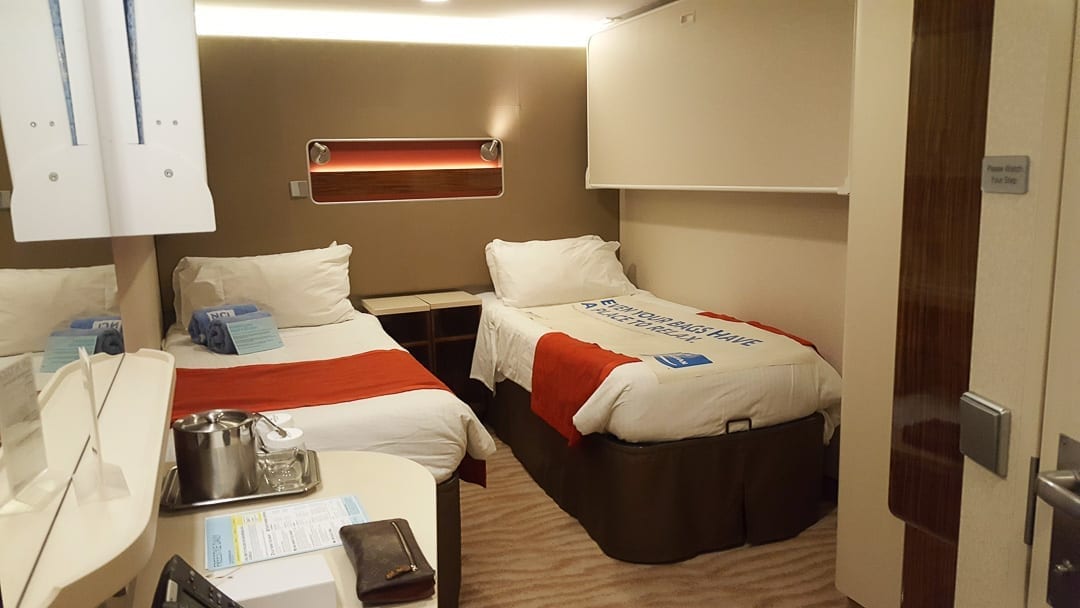 Getaway Dining
The food on the ship is fantastic. There are six restaurants on board the Norwegian Getaway in the complimentary dining category: The Tropicana room, Savor, Taste, the Garden Buffet, O'Sheehan's Pub & Shanghai's Chinese restaurant.
One thing that Norwegian cruise line consistently does well we have found is onboard dining. What we love about NCL is that they offer "Freestyle Dining" which means you don't have to book a time at the free restaurants onboard, you can just show up whenever you feel like it. Personally, I love not having to plan when I am going to eat.
The only downside to this is that if the ship is busy, they give you a buzzer and you have to wait to be buzzed to get your table.
Note: Freestyle dining isn't the same for the paid speciality restaurants onboard, where you do need to book a time due to their popularity.
Tropicana, Savor & Taste
Like other Norwegian ships, the same menu is served in the Tropicana room, Savor & Taste ('the Main Dining halls').
The Main Dining halls offered a varying menu each night with some old faithfuls appearing on the menu every night including the New York strip steak & the chocolate lava cake.
Cons: One thing I will mention is that service is pretty poor in all the Getaway's complimentary dining restaurants – you will wait a long time to be served dinner. I have written an article – Are Norwegian cruise line good ? – and although (spoiler alert) I conclude that they are good, the service overall across their fleet is a negative for Norwegian.
However, in the Tropicana room this wasn't too much of a problem if you were seated near the entertainment.
The Tropicana room offered nightly entertainment while you dine including dance performances & live music which provided great value for money as it would be very expensive to replicate a similar experience outside the cruise.
This level of entertainment at a free restaurant is not the same across all Norwegian ships (for example, the Norwegian Star did not have entertainment in any restaurants – free, speciality or otherwise) so it is a big plus for traveling on the Getaway.
Shanghai Chinese restaurant
The Shanghai Chinese restaurant was also a particularly popular choice for dinner due to their mouth watering dumplings. The fried 'pot stickers' as the dumplings are called are by far the best item on the menu in my opinion. They are something you can order on pretty much all Norwegian ships at the Chinese restaurant and something we really look forward to eating while on Norwegian.
Food is made fresh and made to order. Just mark your selection on the order form and your order will be whipped on by the chefs.
Norwegian Getaway Tip #1 : be warned there are limited seats at this restaurant. The venue opens at 5.30pm but people are lining up to be seated there at 5.00pm sharp.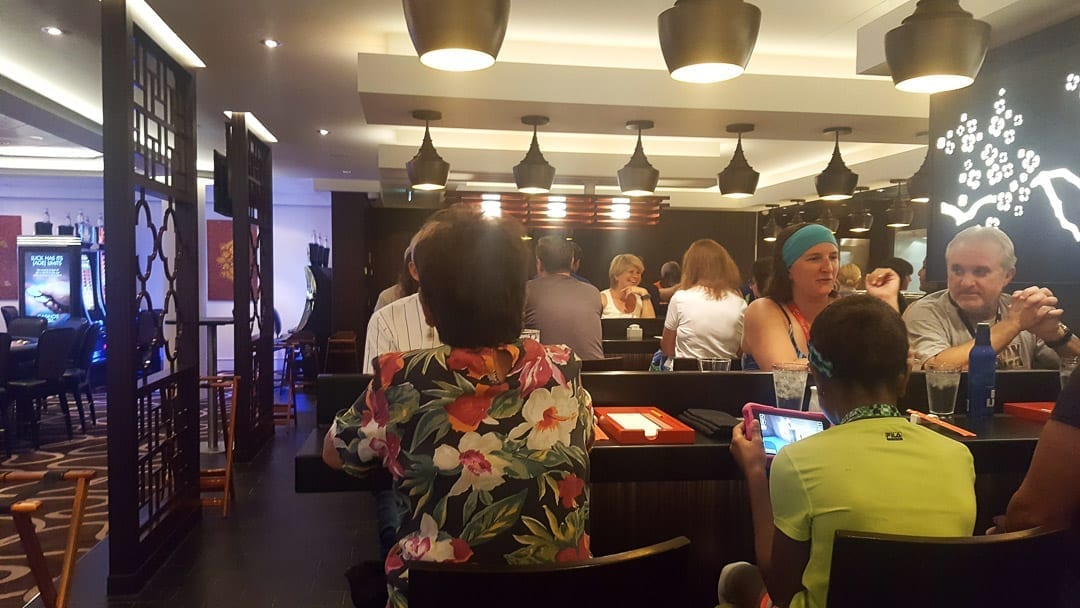 O'Sheehan's pub: 24/7
For anytime dining the cruise also has O'Sheehan's pub which serves pub style food and fantastic chicken fajitas.
Norwegian Getaway Buffet
In terms of the buffet, there was a large range of food available and it was of a pretty good standard for a cruise buffet.
This included a salad bar, ice cream bar, meats, pasta, pizza and much more.
Norwegian Getaway Tip #2 : The highlight of the Norwegian Getaway buffet was most definitely the crepe bar. I would highly recommend the Nutella & banana crepes made to order on the Norwegian Getaway!
Dining Package
A lot of people indicated that Norwegian's paid dining options were fantastic but we were quite content dining at the complimentary ventures & felt like we had enough variety without spending extra money.
However, I will say, the decor of the specialty dining restaurants looked fantastic!
Sometimes Norwegian offers a free upgraded dining package so look out for that package if you are a foodie!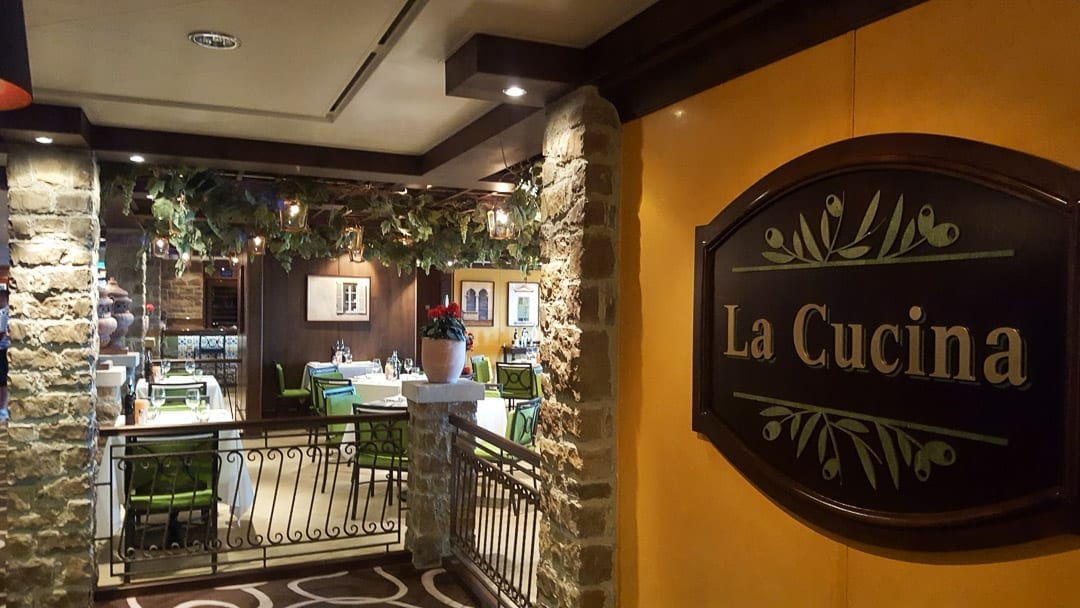 Bars & Lounges
On the Getaway you'll find 20 unique bars, lounges and areas to buy a drink. If you are considering whether you should purchase a NCL Beverage package to enjoy your favorite alcoholic treat at one of these bars, we wrote a guide comparing all NCL's beverage packages on offer that you might like to check out.
On days at sea the most popular by far are the pool-side bars on board.
Norwegian Getaway Shows
The entertainment on the Norwegian Getaway was top notch. From their fantastic Broadway shows to their hilarious comedy shows to the outrageously entertaining signature Norwegian competitions, the entertainment on the Norwegian Getaway really could not be faulted.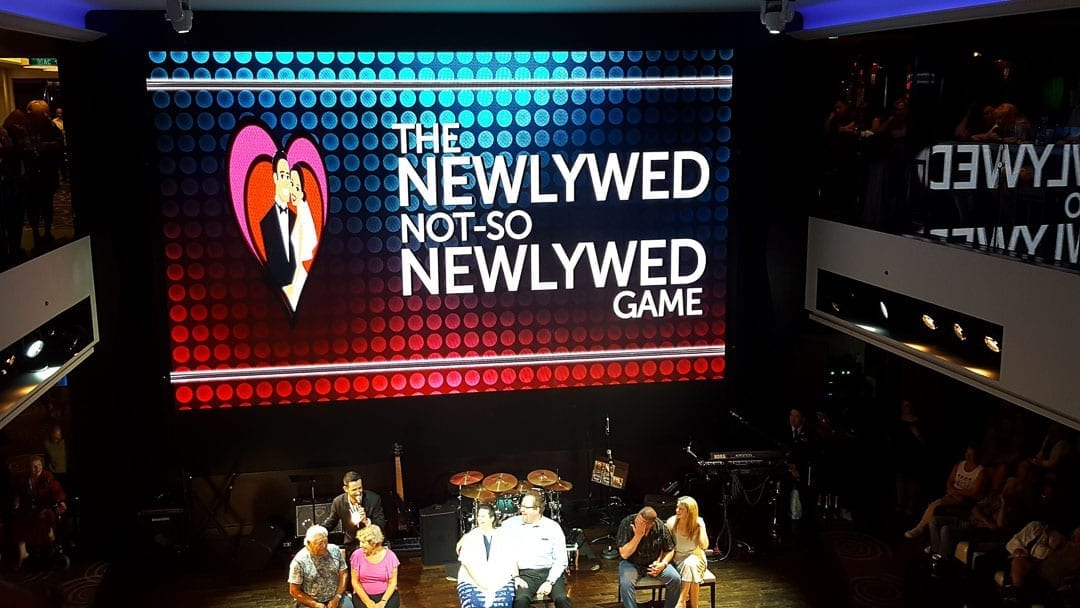 The broadway production on the Norwegian Getaway, Million Dollar Quartet, a musical which is inspired by the recording session that brought together Elvis Presley, Johnny Cash, Jerry Lee Lewis and Carl Perkins was of a very high quality and were very impressed!
If alternatively, you are more of a fan of dance, the Getaway also has this dance performance called Burn the Floor.
While we didn't go to a performance of Burn the Floor we did watch them perform a mini show while we ate dinner one night at The Tropicana Room and that was very good.
I'm not a huge fan of dance performances usually but I was a little disappointed we didn't take the time to see them perform after watching the mini-show at dinner.
The Norwegian Getaway cruise ship also offered some paid shows including Wine Lovers the musical & the Illusionarium Magic Show.
We didn't elect to go to either of these shows but if you are interested they cost around $30 a ticket.
Getaway Ship Show Tip #3 : Most of the shows on the Getaway need to be booked in advance. Tickets were limited to around 300 tickets (out of a ship holding 4000 passengers) so book in early on one of the big touch screens around the ship or on your Stateroom tv to avoid missing out!
We also particularly enjoyed the signature Norwegian competitions on the Getaway including the 'Mr Sexy Legs' competition where guys compete to be awarded with the sexiest legs on the ship.
We also loved the Celebrity dance off where passengers signed up with a team member of the Getaway to see who has the worst/funniest dance moves on the ship.
This is a great cruise for young adults so if you are in your 20s/30s and thinking to book this cruise we would say, go for it!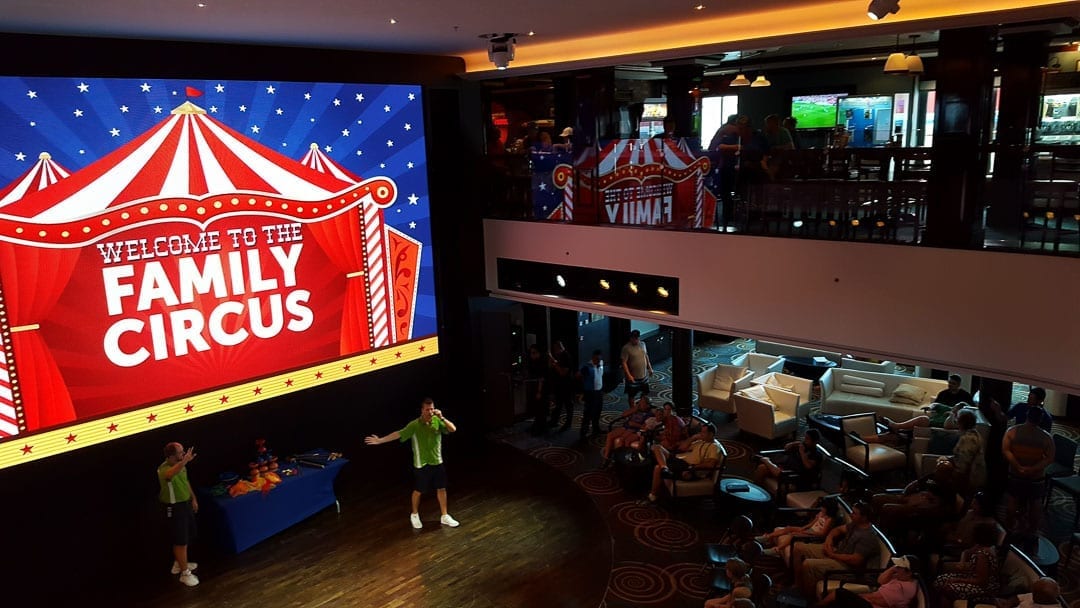 What's On the Norwegian Getaway
Aside from the restaurants, shows and casinos, there's tonnes more activities on the ship to keep everyone from families to couples entertained. Here's the run down.
Norwegian Getaway Tip #4 : If you want to avoid the queues for all the activities, wait until dinner time. The most popular time for the water slides, pools and ropes course is just as the ship is leaving port for the day.
Pools & Slides
The Norwegian Getaway has an an aqua park featuring five multi-story water slides, two swimming pools (one for adults only), and four hot tubs.
Our favourites were the two high adrenaline theme park style free fall slides.
We found the cruise decks and the recreational areas to be of an extremely high standard on the Norwegian Getaway.
Ropes Course
The Norwegian Getaway ropes course is made all the more exciting by the fact you're traversing the course 16 stories above sea level.
Even if you aren't put off by heights, the course was sufficiently entertaining for these 2 sober 20somethings.
The ropes course – the largest currently at sea – was clearly a winner for families, kids and teens too.
More Activities
There's plenty to do on board including a rock climbing wall, mini golf and basketball.
All the recreational areas on the cruise were complimentary including the large fitness centre.
Western Caribbean Itinerary
We though the itinerary on the Norwegian Getaway was pretty good. We actually really enjoy the days at sea because it's an opportunity to enjoy all the activities on board.
This was our Western Caribbean itinerary and what we did at each port:
Miami, FL – hit the buffet, eat way too much, and book shows for the week
At Sea – time to explore this behemoth. Restaurant hop, check out the Mr Sexy Legs competition and take on the slides
Roatan, Bay Islands, Honduras – Visit the incredible West Bay Beach. Forget paying over $100 to get there on a tour. We're doing this DIY on local transport to get a better feel of island life (at a fraction of the price).
Belize City, Belize – A tubing tour is the way to go here. Otherwise, you can do your own walking tour of the city and take in all the best sights
Costa Maya, Mexico – Nothing to do here but enjoy the beautiful Mahahual Beach and drink cheap Coronas all day. Nothing wrong with that!
Cozumel, Mexico – We've stayed on Cozumel before so we knew what we wanted to do there. Snorkel and drink a tower of cheap ice cold beer!
At Sea – Time to tick off any restaurants we haven't eaten at yet, watch some shows and relax
Miami, FL – Home! We loved it so much we booked an Eastern Caribbean cruise on the Norwegian Escape departing the next week!
Norwegian Getaway Tip #5 : Save hundreds (and getting a better feeling for local life) by doing a DIY shore excursion. We show you exactly how, step by step in photos, in our NCL Getaway Western Caribbean DIY shore excursions guide .
More Norwegian Getaway Pictures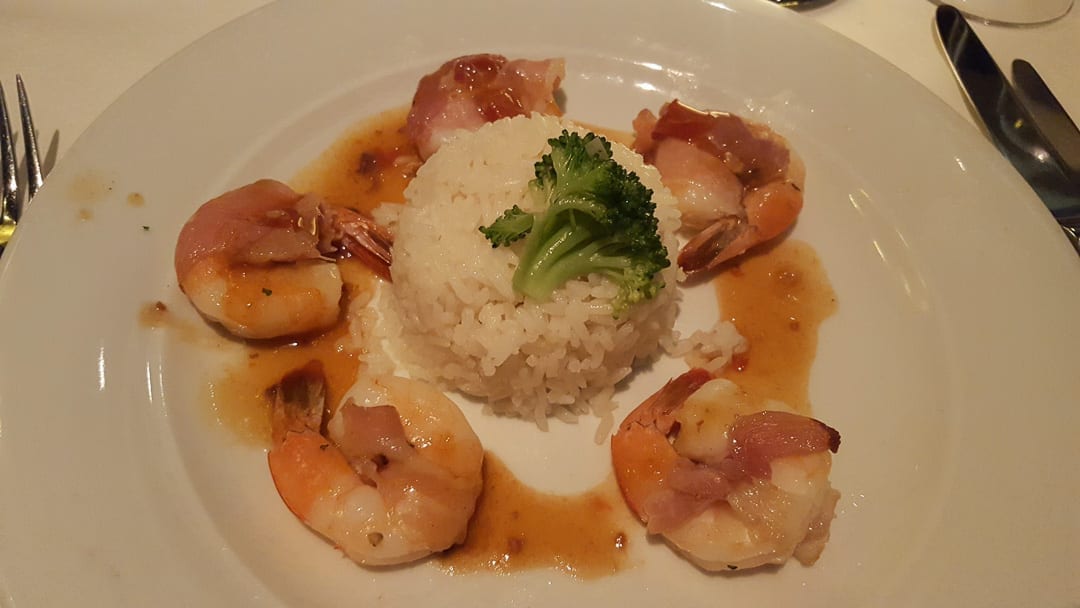 Book the Norwegian Getaway from as little as $15 per night
If you are flexible with dates, you can search Cruisedirect by month for all sailings. Here is a direct link to the Norwegian Getaway on cruisedirect.
Norwegian Getaway Tip #6 : As we booked in September / October – just after school holidays finished – we got an awesome rate of $15 per person per night excluding tax.
Even with tax, our total of $60 per night is incredible value.
We booked our cruise through Cruisedirect and we recommend you do the same because they consistently have the best deals.
Another good option to check out for great cruise deals is expedia which we find offers from great prices. Click here for the Norwegian getaway on expedia .
What we like is that the site is quite user friendly and you can search cruises by price.
Best Couples Cruise to the Bahamas
Norwegian Star Review
Norwegian Prima cruise review
If you liked our Norwegian Getaway Review please share it on Pinterest!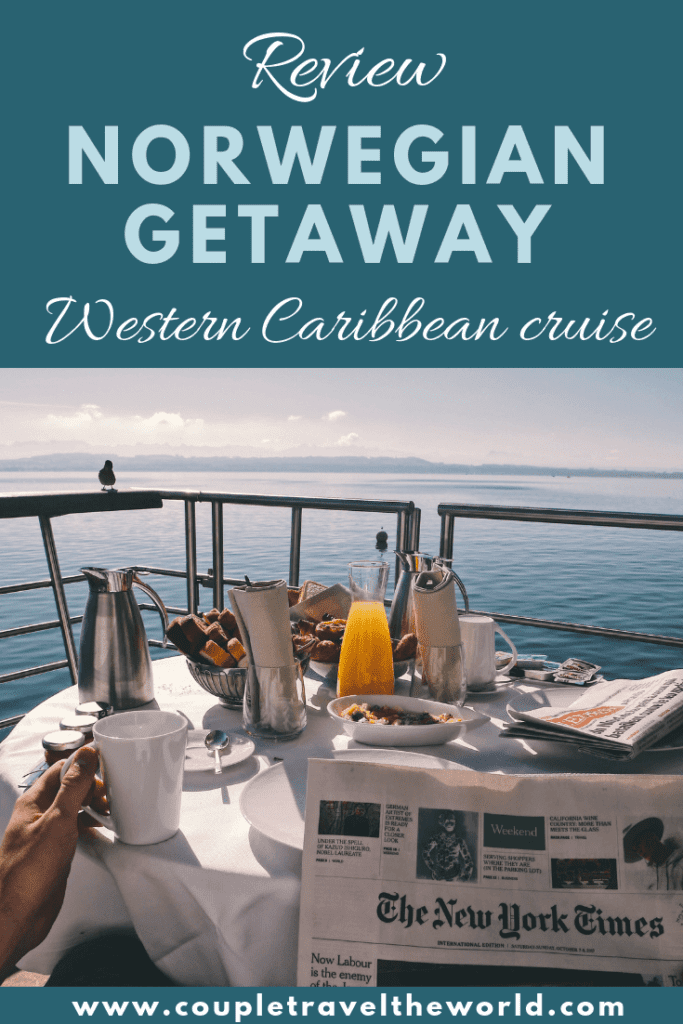 MC Miller is a travel blogger and writer who has travelled America extensively and abroad to over 80 countries. He founded Couple Travel The World in 2017. Since then, he has spent over 6 years on the road as a full time travel couple. When he not traveling he likes to spend quality time with his partner Bett, planning our their next date or romantic getaway!
View all posts