Plan your visit
Visit our jameson whiskey distilleries tour.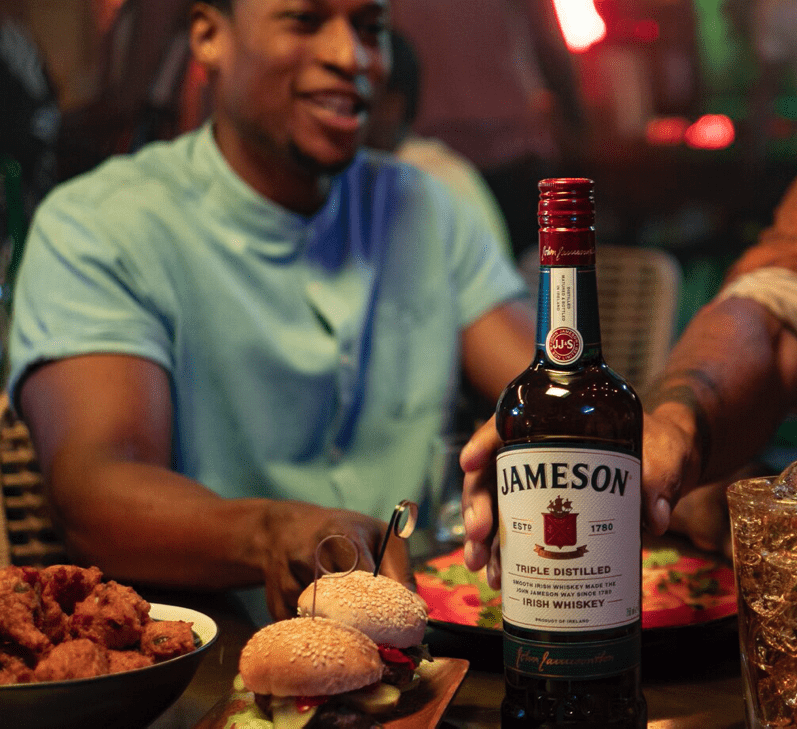 Jameson Distillery Bow St.
Bow St, Smithfield, Dublin 7, D07 N9VH, Ireland
Bus Hop-On-Hop–Off Bus Routes – Alight at Smithfield.
Tram/Luas (Red Line) Smithfield Stop. 2 mins. walk to Jameson Distillery Bow St.
Parking Nearest Car Park is on Queens Street/ Smithfield Square.
***Please note due to alcohol regulations in Ireland there is no sale of alcohol in the gift shop or the bar before 10.30am Monday – Friday or before 12.30pm on Sundays***
Open 7 days
Opening Hours
Sunday: Open 12:00pm – Last Distillery Tour at 5:30pm Bar & Gift Shop closes at 6:00pm
Monday– Thursday: Open 11:00am – Last Distillery Tour at 5:30pm Bar & Gift Shop closes at 6:00pm
Friday – Saturday: 11:00am – Last Distillery Tour at 6.30pm Bar & Gift Shop closes at 7pm
Tour availability changes seasonally, please visit our booking section to see the most up to date availability.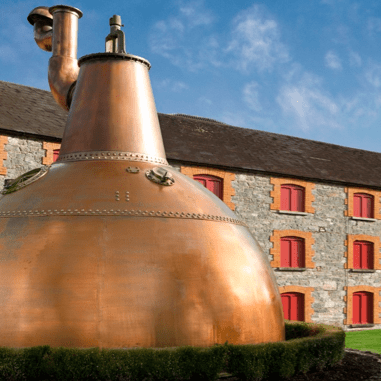 Jameson Distillery Midleton
Jameson Distillery Midleton, Distillery Walk, Midleton, Co. Cork, P25 Y394, Ireland.
Just type P25Y394  into maps. Please ensure to double check your destination address matches the above.
Please note that we've just embarked on an exciting upgrade journey which will see the buildings here at Jameson Distillery Midleton transformed between now and 2025, just in time to celebrate our 200 year anniversary.
You may notice some construction work when you arrive for your visit, however we ensure that our experiences are running as usual with minimal interruption.
Please allow time to find parking before your experience, as we can no longer accommodate parking onsite.
When you arrive, there is free parking available outside our main gates on Distillery Walk. There is also free parking available at Distillery Lane car park and on Main Street Midleton.
Train Regular trains depart from Cork's Kent Station to Midleton daily.
Public Bus Local Bus services are available 7 days a week. The nearest bus stop to us is located at the end of Distillery Walk.
Plane From Cork Airport, bear left and follow the N25 Waterford Road until Midleton town.
Ferry Nearest Ferry Point is Ringaskiddy 21 KM from Cork. Leaving Ringaskiddy follow signs for Cork City initially and then follow signs for Waterford N25. Leave the N25 at Midleton.
***Please note due to alcohol regulations in Ireland there is no sale of alcohol in the gift shop or the bar before 10.30am Monday – Saturday or before 12.30pm on Sundays.***
Open 10:00-18:00 daily.

Enjoy Winter in Dublin with our new Christmas bus Tour! Join the festive fun with someone special. Read More

Jameson Distillery - Choose Your Whiskey Tour
Bow St. Experience
A distillery tour which will take you through the process of making the most popular Irish whiskey. Follow in the footsteps of the founding fathers of Jameson on the only tour of the original Jameson distillery in Dublin.
Jameson Distillery Dublin
If you are searching for Dublin's best whiskey distillery tour experience, it's difficult to look beyond Jameson Distillery Bow St. The revamped distillery, and two-time winner of the World's Leading Distillery Tour Award at the World Travel Awards (WTA), offers a range of interactive, fun and immersive experiences.
Tour options include premium whiskey tasting experience, whiskey blending and cocktail making master classes – along with the opportunity to draw and taste whiskey straight from a cask.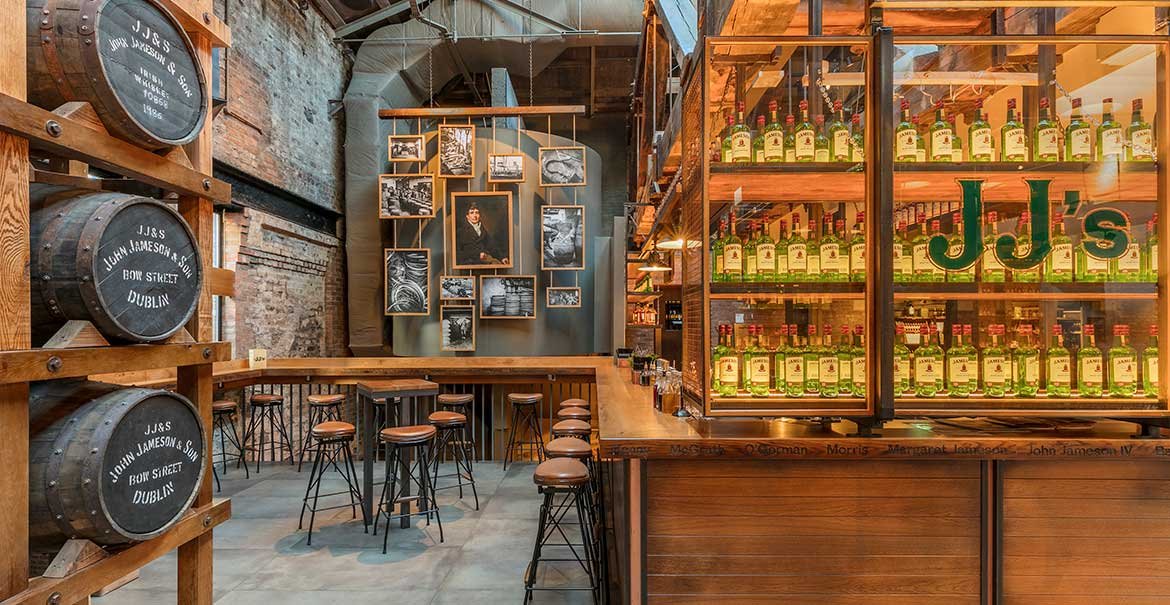 Dublin Whiskey Distillery
At Jameson Bow St Distillery, you will discover a Dublin Whiskey Distillery like no other. The only tour of the original Jameson distillery in Dublin is located close to the heart of Dublin City, and the Jameson Family has been a constant presence in the city since 1780.
During your tour, your whiskey ambassador will guide you through the heritage and history of the Jameson brand, and you will enjoy the experience, stories, craic, comparative whiskey tasting and of course, a complimentary Jameson drink in the location where it all began.
Tour Highlights
Awarded World's Leading Distillery Tour
Fully guided tour
Comparative whiskey tasting
Small Groups
Complimentary Jameson drink in JJ's Bar
Available 7 days a week
Where to find the Jameson Whiskey Distillery
Jameson Whiskey Distillery, Bow St, Smithfield, Dublin 7, D07 N9VH
From Trinity College Dublin, the Distillery is less than 2km walking distance - this is a 20 minute walk approx. The best way to walk is along the River Liffey or through Temple Bar.
Hop-On Hop-Off Tour
The Dublin Hop-On Hop-Off Tour stops close to the famous Distillery. Buy your ticket here .
You can take Dublin Bus Route 25, 25a, 25b, 26, 37, 39, 39a, 66, 66a, 66b, 66e. 67, 69, 70, 79, 145 to Arran Quay - the bus stop here is less than 200 metres from the distillery. For more information on Dublin Bus routes, visit the Dublin Bus website.
The Liffey Cycle lanes make Jameson Distillery easily accessible by bicycle. The closest Dublin Bikes station is at the North of Smithfield Square, just two minutes from Jameson Distillery.
The Luas Red line runs less than 200 metres from Jameson Distillery Bow Street. The closest Luas stop is Smithfield.
Gift Vouchers
Spa & Beauty
Hotel Breaks
Luxury Train Trips
Sleeper Train Gift Vouchers
VIP Exclusive
Valentine's Day
Mother's Day Gifts
Gifts for Easter
Father's Day
Gift Ideas for Easter
Easter Experiences for Couples
Gifts for Her
Whiskey, Wine and Stout
Jameson Distillery Tour Dublin
- tour for two - includes tasting session.
Our Price €60 .00
Quantity: 1 2 3 4 5 6 7 8 9 10 11 12 13 14 15 16 17 18 19 20 21 22 23 24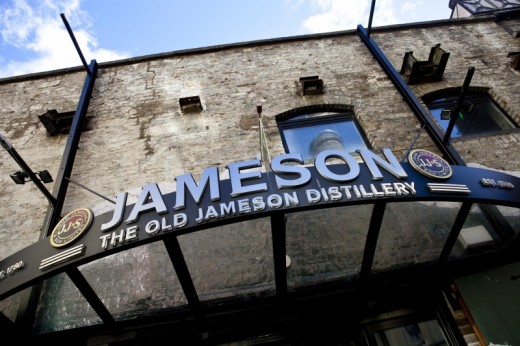 DESCRIPTION
AVAILABILITY
Restrictions
How It Works
Jameson Distillery Tour Dublin:
The experience.
Join us for a guided Jameson Distillery tour in Dublin where the two of you will hear stories of Jameson's rich heritage and on-going innovations to life in an immersive, 40-minute tasting tour of the home of Ireland's best-selling Irish whiskey.
Both of you will discover how John Jameson's focus on the highest quality ingredients, triple-distillation process, and constant innovation resulted in an exceptionally smooth whiskey that is celebrated and enjoyed all around the globe. The story will of have a happy ending as an expert Jameson Ambassador will lead you in a comparative whiskey tasting and a celebratory toast to Jameson Barrelmen everywhere.
Open 7 days all year, your experience will conclude in JJ's Bar, where you can share a story and a whiskey with new friends.
Vital Information
In order to taste Jameson Whiskey you must be over the age of 18. Ample free parking is available.
The Weather
The weather does not affect this experience.
Session Length
The Jameson Distillery tour including a visit to the retail area, The Bow Street Markets can last approximately one hour.
This Jameson distillery gift voucher allows two people to enjoy the tour at the Old Jameson Distillery Dublin. You will share this experience with other people who are also taking the tour. There are approximately 30 guests per tour and tours run every 10 minutes.
Other people wishing to join you on the tour should hold valid vouchers.
What To Wear
There is no set dress code for this experience but as some of the tour takes please outside please dress suitably for the weather.
Availability
The tours run approximately every 10 minutes from 10.00am and finish from 5.15pm.
Summer months the closing time can extend to 6.00pm.
The Distillery is open Monday - Saturday 9am - 6pm, Sunday 10am - 6pm. They are closed Good Friday, and 24th, 25th and 26th December.
Dublin city centre, located 5 minutes walk from the Red Smithfield Luas street tram.
Jameson Distillery Tour Dublin:
View locations, jameson distillery tour dublin: availability, jameson distillery tour dublin: fascinating facts, jameson distillery tour dublin: not sure yet, jameson distillery tour dublin: restrictions, purchase your experience, receive your voucher by email or post, activate your voucher, book a date, jameson distillery tour dublin: alternative products.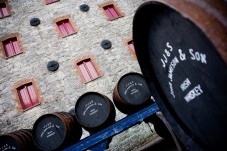 Our Best Selling Collections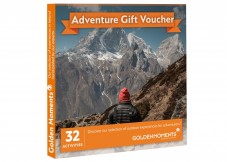 Find unique gift ideas for Christmas and other special occasions at Golden Moments, choose a flexible open-dated gift experience voucher where the recipient makes their own choice. Golden Moments are collectively known as the Experience Hunters and we've been searching the UK, Europe and beyond for amazing gift experiences since 1999. With thousands of happy customers, we could just sit back, but oh no, once you start seeking experiences you just can't stop and we'd recommend you try it too!
Since 1999, the team of Golden Moments Experience Hunters have been searching Ireland, Europe and beyond for amazing gift experiences and activities. With thousands of happy customers, we could just sit back, but oh no, once you start seeking experiences you just can't stop and we'd recommend you try it too! Start a Live Chat now, we're always happy to help.
Best Christmas Presents
Christmas Gift Ideas and Experience...
Christmas Gifts for Dad
Christmas Gifts For Mum
Christmas presents for Mum and Dad
Christmas Presents for Wife
Christmas Gift Ideas and Presents f...
Kids Christmas Presents
Christmas Gift Ideas & Gift Experie...
Horse Racing Gifts for Christmas
Presents for Christmas under 50€
Christmas Gift Ideas for Girlfriend
Adventure Christmas Gifts
Personalised Christmas Gift Ideas
Christmas Gift Ideas 2023
Christmas Gift Ideas for Men
Gifts for Christmas
Christmas Gift Ideas for a Boyfrien...
Christmas presents for men
Unique Christmas Gifts
Christmas Incentives for Employees
Christmas Present Ideas for Mum
Christmas Gifts for Her
Christmas Offers
Presents for Christmas
Christmas Gift Ideas for Women
Christmas Gifts
Driving experiences for Christmas
Christmas Presents
Christmas Sale
Best Christmas Gifts for Men
Christmas Gift Ideas and Gift Exper...
Christmas Gifts for Men
Relaxing Christmas Gift Ideas
Christmas Gifts and Presents Galore
Top Christmas Presents
Best Christmas Gifts
Cheap Christmas Gift Ideas and Gift...
Christmas Gift Idea
Christmas Sales
Gift for Christmas
Cheap Christmas Gifts
Christmas Gift Ideas for Couples
Gift Vouchers and Gift Boxes for Ch...
Kids Christmas Gifts
Christmas Deals
Christmas Ideas
Great Christmas Gifts
Personalized Christmas Gifts
Unique Christmas Gift Ideas
Girls Christmas Presents
Cheap Christmas Presents
Gift Ideas for Christmas
Personalised Christmas Gifts
Mens Christmas Gifts
Christmas Present Ideas for Men
Christmas Gift Ideas for Girls
Christmas Presents for Couples
Top 10 Christmas Gift Ideas & Gift ...
Christmas Presents Ideas & Gift Exp...
Great Ideas for Christmas Presents
Christmas Gifts for Teenage boys
Christmas Gifts for Teenage Girls
Christmas Present Ideas
Christmas Gifts for 18 Year Olds
Christmas gift ideas for men who ha...
Top Christmas Presents for Women
Birthday Gifts
Birthday Gifts and Presents
Birthday Gifts for Her
Birthday Gifts for Him
Birthday Presents for Kids
Cheap Birthday Gifts
16th Birthday Gift Ideas
18th Birthday Gift Ideas & Experien...
20th Birthday Gift Ideas & Experien...
21st Birthday Gift Ideas and Experi...
30th Birthday Gift Ideas & Experien...
40th Birthday Gift Ideas
50th Birthday Gift Ideas & Experien...
60th Birthday Gift Ideas & Experien...
70th Birthday Gift Ideas and Experi...
Top 10 Birthday Gift Ideas & Experi...
Unusual Birthday Gifts and Presents
Funny Birthday Presents
Original Birthday Gifts
Perfect Birthday Gifts
Birthday Gifts for Sister
Birthday Gifts for Brother
16th Birthday Gifts
Birthday Gifts for Kids
Cheap Birthday Gift Ideas
Inexpensive Birthday Gifts
Good Ideas for Birthday Presents
Birthday Gifts for Best Friends
Birthday Gift Ideas for Sister
Birthday Presents for Mum
Birthday Present Ideas for Wife
Birthday Gifts for Husband
Birthday Presents for Her
Birthday Gift Ideas for Mum
Birthday Presents for Friends
Best Birthday Gifts
Best Birthday Presents
Great Birthday Gifts
Top Birthday Gifts
Birthday Present Ideas for Mum
Birthday Presents for Husband
Birthday Gifts for Boyfriend
Personalized Birthday Gifts
Personalised Birthday Presents
Birthday Gifts for Girlfriend
Birthday Present Ideas
Birthday Gift Ideas for Brother
Weekend Breaks for Couples
Cheap Romantic Weekend Breaks
Wedding Anniversary Weekends Away
Leisure Breaks Ireland
Romantic Weekend Breaks in Ireland
Popular Gift Experiences
Driving Experiences
Spring Gift Ideas and Experiences
Autumn Gift Ideas and Experiences
Relaxing Spa Day and Weekend Experi...
Wellness and Beauty Experiences
Day and Weekend Experiences
Group Experiences
Water Experiences
Discover Ireland Gift Ideas and Exp...
Cookery Experiences and Gift Ideas
Personal Shopping Experiences and G...
Walking Tour Experiences and Gift I...
Floatation Sessions and Spa Gift Id...
Flying Experience Gifts
Surfing Experiences
Rock Climbing Experiences
Photography Gift Ideas & Experience...
Top 10 Spa Experiences & Gift Ideas
Drive a Supercar
Top 10 Action Gift Ideas and Gift E...
Adventure Gift Ideas and Experience...
Experiences With Animals
Massage Gift Ideas & Gift Experienc...
Cookery Experiences
Flight Simulators
Romantic Experience
Driving Experiences for Kids
Flying Lessons - Ireland
Scuba Experiences
Rally Experiences
Skydive & Parachuting Experiences
Dinner and Show
Extreme Activities Ireland
Paintball in Ireland
Paragliding in Ireland
Falconry in Ireland
Formula Racing
Dance Courses
Golf Lessons
White Water Rafting
Combination Packages
Outdoor Experiences and Activities
Clay Pigeon Shooting
Archery experience
Go Karting in Ireland
Whale and Dolphin watching
Adventure activities
Kids Adventures
Great Days Out
Family Day Out
Fun Activities
Things to do before 30
Group Activities
Bungee Jumping
Whale watching
Outdoor Spring Activities
Spring Days Out
Get behind the wheel of a Ferrari!
The Wait Is Over - Lamborghini Driv...
Cookery Classes Dublin
Cookery Courses Dublin
Cookery Courses Ireland
Afternoon Tea Ireland
Best Afternoon Tea Ireland
Afternoon tea for 2
High Tea Afternoon Tea
Special Occasions
Hen Night Gift Ideas
Stag Night Gift Ideas
Engagement Gift Ideas
Wedding Gift Ideas
Marriage Gift Ideas
Golden Wedding Anniversary Gift Ide...
Silver Wedding Anniversary Gift Ide...
Top 10 Wedding Gift Ideas & Experie...
Graduation Gift Ideas
Retirement Gift Ideas
Hen Party Gift Ideas & Experiences
Stag Party Gift Ideas & Experiences
Explore Ireland
Gift Ideas & Experiences in Co. Dub...
Gift Ideas & Experiences in Co. Gal...
Gift Ideas & Experiences in Co. Wic...
Gift Ideas & Experiences in Co. Cor...
Gift Ideas & Experiences in Co. Lim...
Gift Ideas and Experiences in North...
Things to Do in Ireland
Things to Do in Dublin
Things to Do in Galway
Things to Do in Cork
Guinness Brewery Tour
Dublin Guinness Tour
Click to open search
Open the main navigation
Newsletter Opens in a new window
Jameson Distillery Bow St.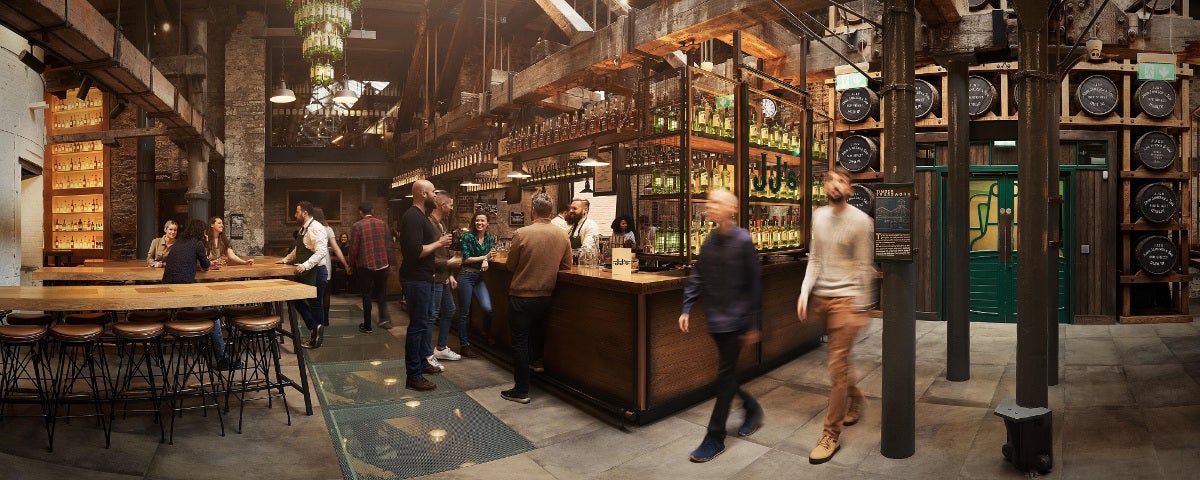 The Jameson Distillery Bow St. Dublin was recently crowned the World's Leading Distillery Tour. Nestled in the heart of Smithfield, the Jameson Distillery Bow St. experience is a must for visitors to the capital city.
Take a Bow St. Experience Tour, where a Jameson ambassador will show you around, take you back in time, and serve up an award winning tour that includes, stories, laughs, and a comparative whiskey tasting. You will also get to hear all about our 'Grain to Glass' process.
Experience a Jameson Black Barrell Blending Experience - Black Barrel Blending Class, bottle the whiskey blending experience. Led by a Jameson Craft Ambassador, it's you that plays the biggest part. Discover what makes the rich, smooth taste of Jameson Black Barrel so unique.
Try the Secret Whiskey Tasting Tour. Go where not many have gone before. Space. John Jameson's private space, his office. Join one of Jameson's brand ambassador's as they unlock over 230 years of history and bring you behind the scenes for a whiskey tasting. Enjoy Jameson Original, Jameson Crested, Jameson Distillery Edition and Jameson Black Barrel Cask Strength in the main man's favourite spot in the distillery.
Book a Whiskey Tasting Cocktail Making Class. Jameson cocktail making class is as easy and smooth as drinking Jameson itself. They will serve up all the tools and know how you will need to make a tasty Whiskey Sour, Old Fashioned and a Jameson Punch.
Jameson Black Barrel - Bottle Your Own is a distillery exclusive whiskey bottling experience. Select and fill your 700ml bottle straight from a barrel, before personalising the label and logging your bottle in our Bow St. Ledger. The whiskey is blended from single pot still whiskey and a small batch grain whiskey distilled at Midleton Distillery in County Cork, and is only produced once a year. This is cask strength whiskey. This service is available from Monday to Sunday.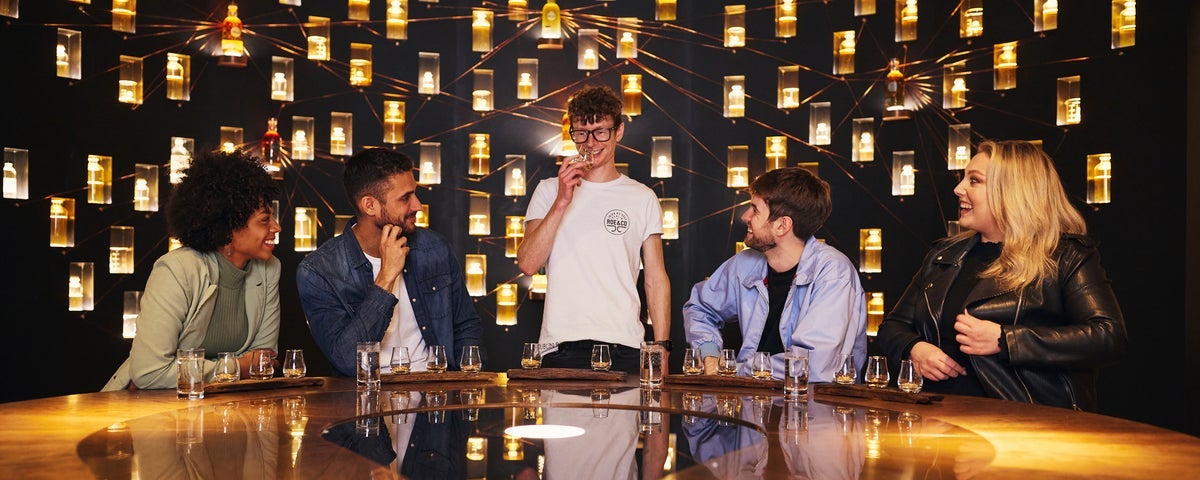 Fri, 20 Oct - Fri, 15 Dec
Pearse's Place Pub, Pearse Lyons Distillery
Sat, 11 Nov - Sat, 23 Dec
The Gin School at Pearse Lyons Distillery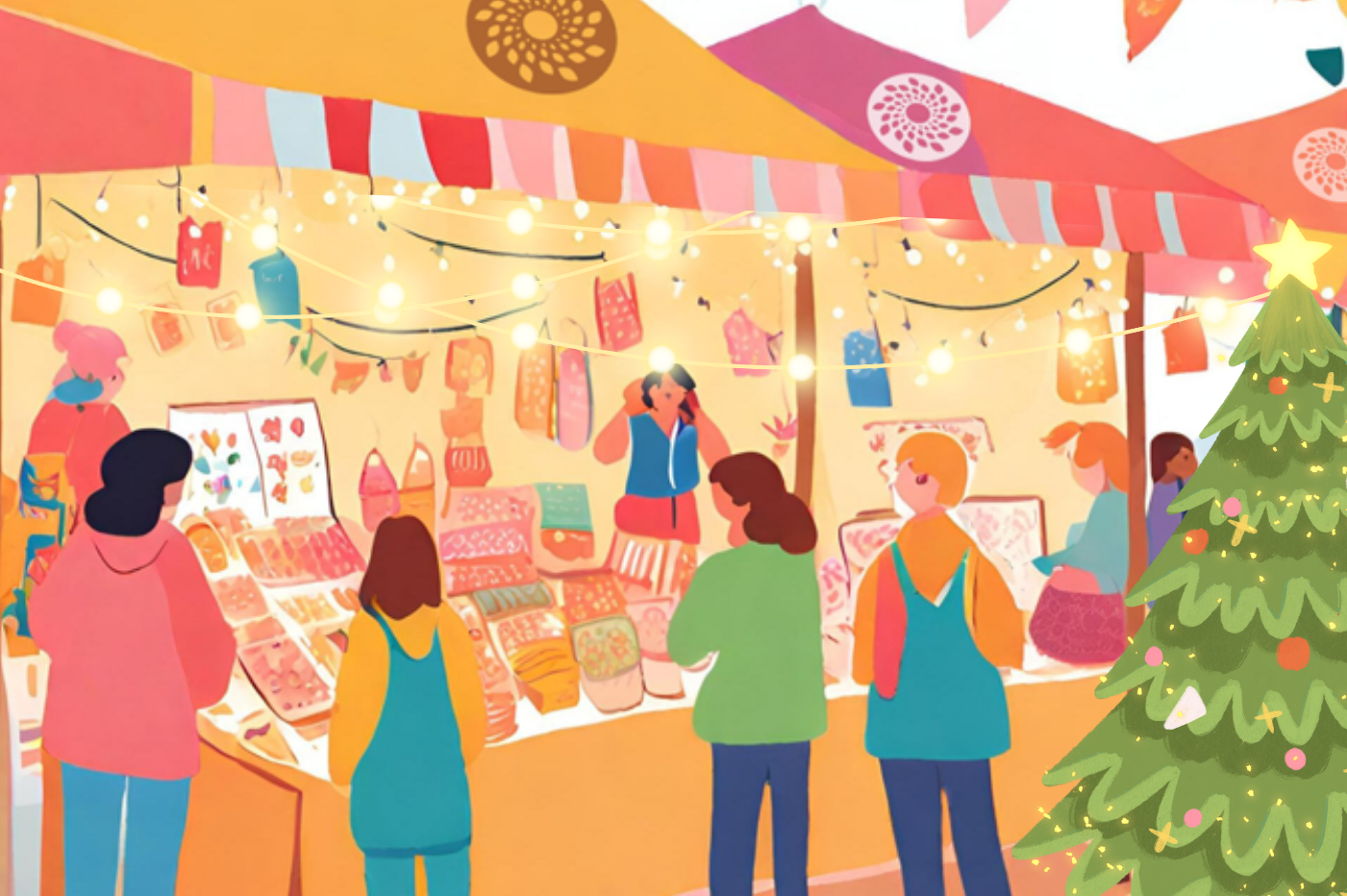 Sat, 9 Dec - Sun, 10 Dec
Stillgarden Distillery Garden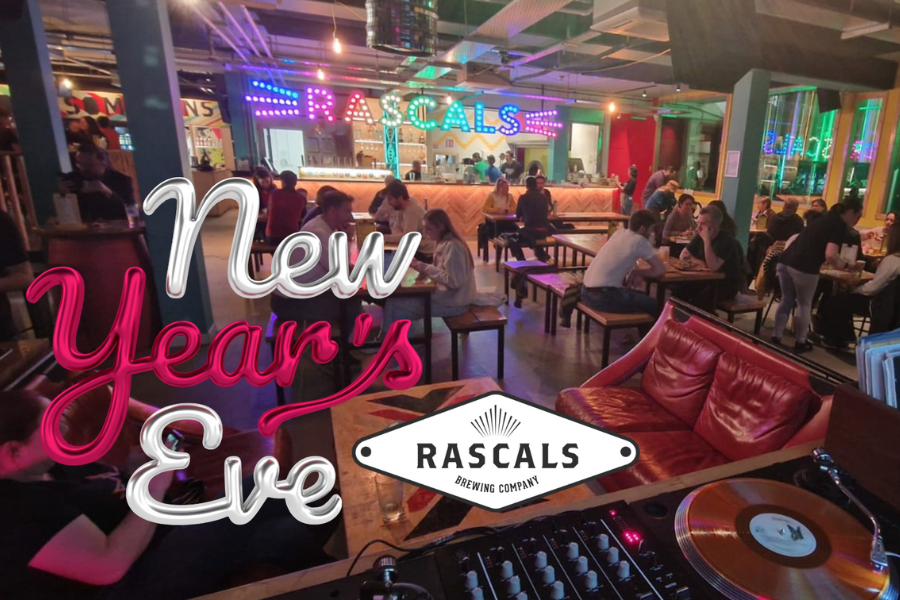 Sun, 31 Dec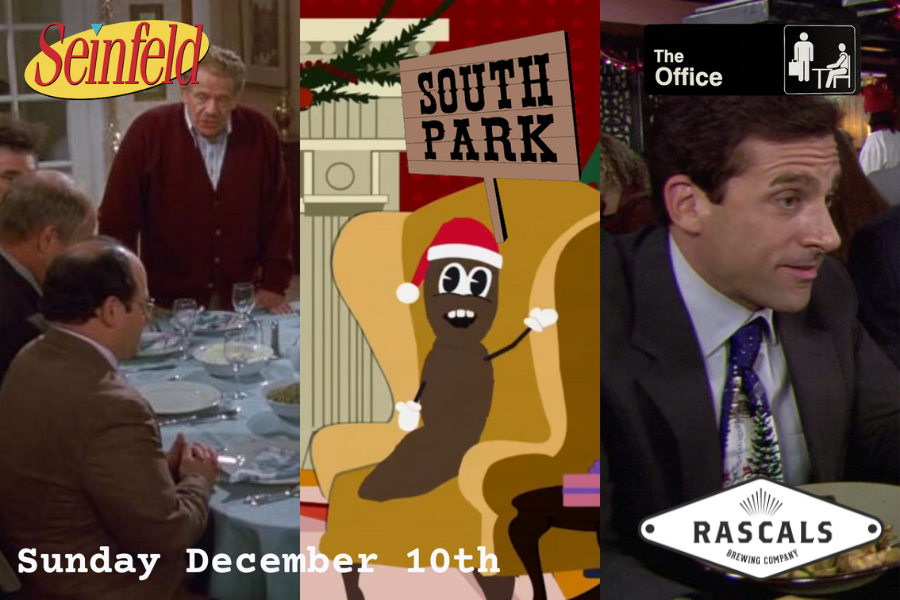 Sun, 10 Dec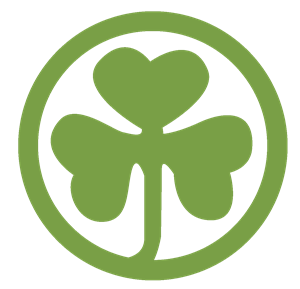 All Leisure Tours
Icons of Ireland Tours
Historical Ireland Tours
Cultural Ireland Tours
All Learning Tours
Educational Tours
Active Tours
Industry Tours
All Performance Tours
Orchestra Tours
Choir Tours
Marching Band Tours
Special Interest Tours Home
Whiskey Tours
Garden & Park Tours
Faith Based Tours
Agricultural Tours Home
Dairy Tours
Scotland, England & Wales
Incentive Travel
Why Choose Us?
About Working with Us
About The Company
What's Included
About Accommodation
About Attractions
About Vehicles
Build Your Own Tour of Ireland
We're Recruiting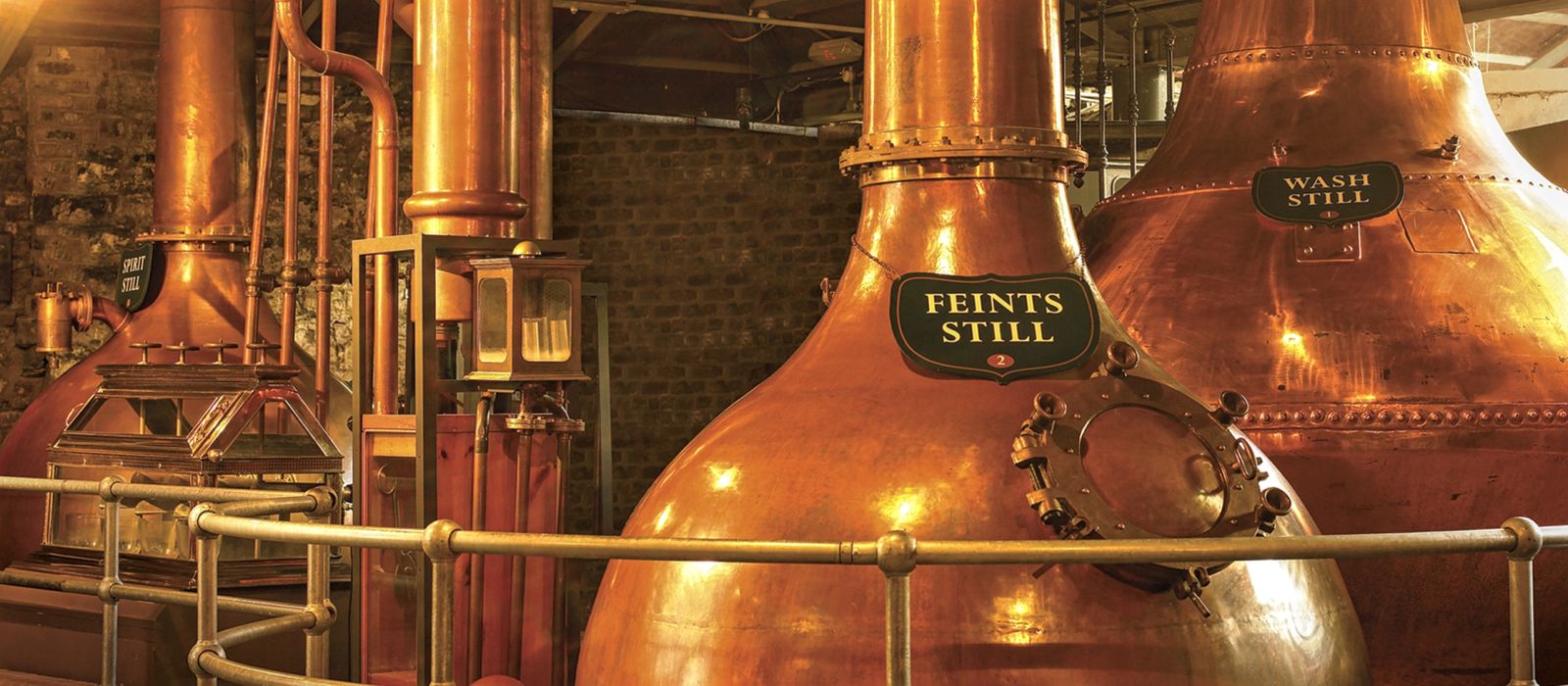 Whiskey tours of Ireland including visits to the great whiskey distilleries and tasting centres all across Ireland.
What are whiskey tours of ireland.
Irish whiskey, "Uisce Betha" in traditional Gaelic (meaning water of life) has been distilled on the fair isle of Ireland since the middle ages . It was once the most popular spirit in the world with Dublin alone producing over 10 million gallons per annum. Although a decline in the early 1900s forced the closure of most of the great whiskey distilleries of Ireland a massive resurgence in popularity in modern times has allowed some to reopen and even more new distilleries to flourish. Today you can tour many of these wonderful Irish Whiskey distilleries and hear how this fine Irish "aqua vitae" is produced and of course sample some of its rare and wonderful flavours.
Some ideas for your Whiskey tour of Ireland
Discover Ireland Tours, the number one Destination Management Company (DMC) in Ireland have been helping plan leisure and special interest tour itineraries for the 34 years. In the tour business since 1989 our experience and knowledge is unmatched . With this in mind we have put together a small summary of the most popular and interesting tour stop ideas and also some of our personal favourites. Our catalogue of tour ideas ranges far beyond what is found here and will certainly contain something to match your clients needs. Contact us today to see what we can do for you!

Jameson Experience
Located in Midleton county Cork, the Jameson experience and distillery is home to the best selling Irish Whiskey in the world. Originally established in Dublin in 1810 by John Jameson and his son (also John) this world renowned whiskey is now produced in Cork using barley sourced from a radius of 50km or less around the distillery.
A decline in sales due to the Irish war of Independence and also the American prohibition caused a huge decline in sales but the company managed to struggle on and is now stronger than ever. A tour of the Jameson Experience in Middleton country Cork is a must for any itinerary for whiskey tours in Ireland. Contact us today to add this to your clients tour.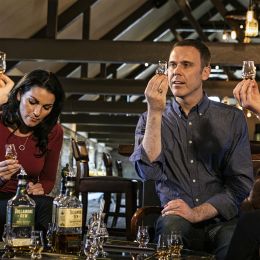 Tullamore Dew Visitors Centre
With close to a million cases a year sold around the world Tullamore Dew is the second most popular Irish Whiskey on the planet. First established in 1829 in Tullamore, County Offaly the Tullamore Dew distillery closed in 1954 from which point it was produced in Cork. It is now once again back in its home town after a break of 60 years and stronger than ever.
Located in the heartlands of Ireland the The Tullamore Dew visitors centre opened its doors in 2012 and now runs tours and tastings all year round. To sample the fine flavours of this most Irish of Irish Whiskeys. Located in a former bonded warehouse of the original distillery the visitors centre is the perfect stop a whiskey tour of Ireland.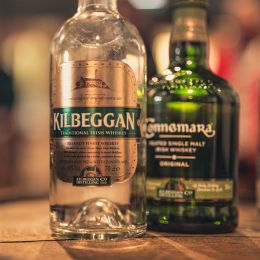 Killbeggan Distillery
Founded in 1757 the storied history of this distillery follows the fate of so many of the great early Irish Whiskey producers. It closed its doors in 1954 due to the economic climate of post civil war Ireland. Nearly 250 years after it first opened it started production again in 2007 and is once again producing some of the most flavoursome whiskeys in Ireland.
Today the visitors centre located in the original distillery building and housing the original pot stills from the 1800's (one of which is sill in use in the new distillery making it the oldest operational pot still in the world). It is a thriving stop on the Irish Whiskey tour circuit. Contact us today to see what we can do for you and your clients on a whiskey tour of Ireland.
Bushmills Distillery
First licenced in 1608 the Bushmills distillery located in the far north of Ireland in County Antrim. Every bottle of Bushmills Irish whiskey is made from water drawn from a tributary of the River Bush. This along with being in near continuous production since 1885 has made Bushmills one of the pre-eminent Irish Whiskeys of our times.
The Bushmills Visitors centre located in the Distillery (which is only a stones throw away from the famous Giants Causeway in County Antrim) has become a famous attraction in its own right. A full tour of the Distillery and Visitors centre detailing the production and history of Bushmills (along with a tasting) makes this a great stop on the Irish Whiskey Trail.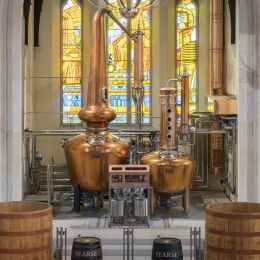 Pearse Lyons Distillery
At Pearse Lyons Distillery, whiskey is only part of their story. Whether you are an intrepid whiskey enthusiast, culturally curious or just an inquisitive Dubliner, you are sure to enjoy a journey through 800 years of history at St. James with their local storytellers. They are open 7 days a week and is a 5 minute walk from the Guinness Storehouse.
Their fully guided distillery tour gives an insight into the whiskey heritage and stories behind the iconic Dublin district known as The Liberties. Visitors can also touch, taste and smell every step of the distilling process, meet with their distillers and taste their signature Pearse Irish Whiskey.
Some more ideas for whiskey tours in Ireland: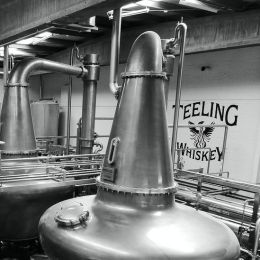 Teeling Distillery
A relative newcomer to the Irish Whiskey market but with a strong family history in the Whiskey Business this Dublin based Distillery has won numerous awards since opening their doors. Their visitors centre and tours of the Distillery are a pleasant stop on any tour of Ireland.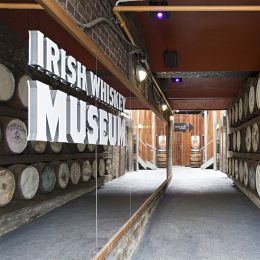 Irish Whiskey Museum
Located right in the centre of Dublin the Irish Whiskey Museum offers comprehensive tours and presentations on the history and culture of Irish Whiskey production including tastings and appreciation courses. You even get to blend your own whiskey to take away!
Dingle Distillery
With their first whiskeys coming on the market in 2016 the Dingle Distillery is definitely the youngest distillery on our list. This "artisan" style distillery is located on the beautiful Dingle Peninsula in County Kerry. Tours of this distillery are available year round.
We also offer Special Interest Tours of Ireland , which include Agricultural Tours , Performance Tours , Faith Based Tours , Student Tours and Incentive Travel to Ireland to name just a few.
Why not add Scotland?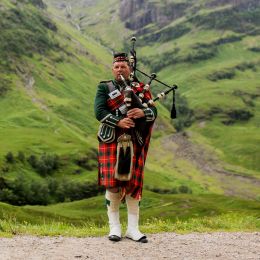 Fancy a tour of the Scottish Highlands to round off the trip? Perhaps a visit to some of the famous Scotch distilleries? Ireland and Scotland have a shared history and culture so it only makes sense to visit while you are here.
Our high standards extend across the sea so by working with our expert partners we can also arrange Multi-Country Tours to Scotland, Wales and England . Contact us today to see what we can do for you!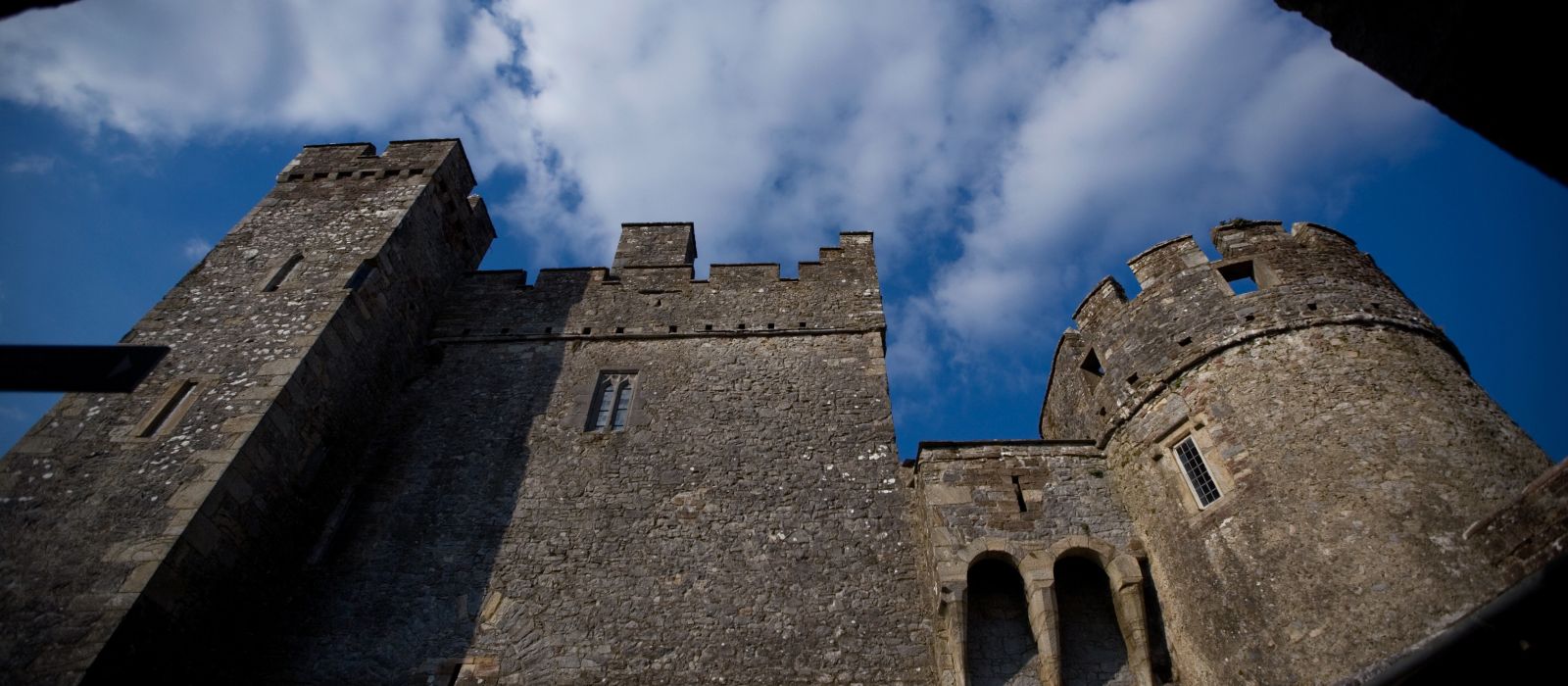 Let us Quote your tour
Make us part of the conversation.
[email protected] from USA / Canada: 011 353 21 437 3624, from Europe: +353 21 437 3624
Thanks for your message!
We will be in touch shortly.
Working with Us - How it Works
Your inbound tour operator for ireland, planning the perfect tour.
If you already have an itinerary in mind then let us quote, and your clients can take advantage of the great rates we get at the accommodations and attractions all across Ireland.
Or we can design the ideal itinerary for your clients. Every itinerary we design is unique, and starts with a conversation with you so we can fully understand the needs of your group. Specialist visits required? Not a problem at all, our range of contacts is unrivalled in the industry and we are uniquely positioned to provide custom special interest tours of Ireland .
Executing the Perfect Tour
As soon as your guests arrive in Ireland, we take over and look after the accommodation, logistics, entertainment and well-being of your group. Your very own authentic and knowledgeable Irish Driver-Guide or Expert Tour Manager is always on hand to provide information about the attractions and local flavour. Always friendly and approachable, your group will have plenty of 'craic' with your professional guide. Your clients are in good hands.
These are your guests. We will brand everything with your name, with us hidden in entirely in the background. Our aim is to make sure they cannot thank you enough for such a great Irish Experience.
Tell us about your group's ideal tour of Ireland
The first thing is to get in touch and let us know what you are thinking of. Perhaps we can help with suggestions, ideas, and rough expectations of costs too.
We listen and design a custom tour to match
Let us know what you'd like, and we'll get an exact itinerary together for you. Be as exact or general as you like. If you already know the itinerary you'd like then just let us know, we can arrange it all for you. Less hassle for you, and better rates for your clients due to the great rates we enjoy with attractions and accommodations across Ireland.
Once you're happy, we arrange everything except your flights
We are experts in all things Ireland, so if you'd like us to suggest and plan for your clients please just ask. Everything from leisure tours to technical special interest tours , we can use our expertise to create the perfect itinerary, whatever your groups needs.
You relax and your clients enjoy their dream vacation in Ireland
We'll make sure your clients enjoy the perfect tour & a truly seamless experience whilst in Ireland.
We operate completely in the background on your customized tour. They are your clients, and they'll receive wonderful service with a the tour that's branded in your name.

Accommodation in Ireland
Historic Castles & Luxury Manor Houses, three, four & five star Hotels or quaint B&B's and Farmhouses. Our contacts and friends are all over the country and we can provide accommodation to suit all. The buying power we have ensures the best prices for you and your guests. Our accommodation options are flexible and customizable , we can work with you to design a unique tour with lodgings tailored to your needs.
Three, Four & Five star Hotels
Our Hotel selection can be customised to you and your clients budget. From lively and centrally located to historic, quaint or secluded.
Castles & Luxury Manors
Ireland is steeped in history. We have the contacts to provide access to some of the finest Castles & Manors in the country.
Irish Farmhouses & B&B's
If your guests want to get close to real Ireland, then quaint B&B's & Farmhouses that dot the countryside are available.
Hostels & Homestay
Popular on our student and educational tours of Ireland , hostels and homestays offer a unique cultural experience as well as a great value option.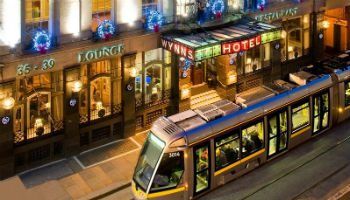 Attractions in Ireland
Access to all ireland has to offer.
We can arrange entry or access to all of Ireland's attractions and are always available to recommend attractions for you and your clients itinerary.
Whatever your tastes or interest
As special interest tour suppliers we can provide tours for any age or interest group, have a look at our customisable special interest tours and see what tours we can offer.
Leisure Tour Experts of Ireland
Organising special interest tours has not only made us experts in technical and niche tours but has also made us superior when it comes to providing Leisure Tours in Ireland.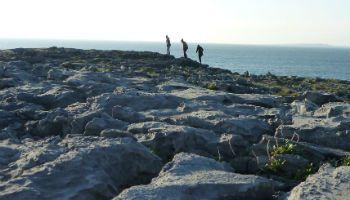 Our Vehicles & Driver-Guides
Any sized group.
From private cars to large coaches, and everything in between, we can provide the ideal vehicle or vehicles for your group. Many vehicles feature tinted windows, guest fridges, air conditioning and leather seats. Should you require something extra-luxurious please just ask.
Safety & Comfort
Our driver-guides have a pristine record of ensuring the guests' safety, comfort and entertainment, and it is their desire to bring fulfilment to all members of your group that set us apart from other DMC's in Ireland. Many vehicles have been downsized, giving your clients extra legroom and comfort.
An Irish Welcome
Our Driver-Guides and Tour Managers are passionate about Ireland, its heritage, and its people. Always on hand to give your clients the inside track on what is the best place for a pint of Guinness or to let you know about the seldom seen gems of Ireland .
Vehicles we can provide:
Private Car: ideal for groups of 1 - 3
Minibus: groups of 4 - 8, great for families and groups of friends
Small Coach: groups of 9 - 16
Medium Coach: groups of 17 - 30
Large Coach: groups of 31 - 50
Multiple coaches: groups of 50+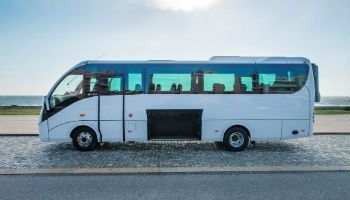 What We Can Include
Our responsibilities as your destination management company for ireland, customized itinerary.
As a leading Irish DMC we don't do "off-the-shelf" tours of Ireland, all our itineraries our fully customized to each unique group and every itinerary starts with a conversation with you.
Accommodation
From budget to 5 star luxury, contemporary to historic, Ireland has a wide range of accommodation options to suit all groups. We provide the best options at the best rates.
Driver-Guide / Tour Manager
Engaging and highly knowledgeable, our expert-driver guides & tour managers will bring the vibrant history and culture of Ireland to life for your group.
Attractions
Historic, cultural, iconic, expansive, vibrant; the range and variety of things to see in Ireland is quite incredible. We will plan and arrange everything here to bring the best of Ireland to your group.
Our large range of vehicles, from private cars for two 2 to large coaches for groups of 100+, offer superior comfort for your clients as they journey into Ireland's past and present.
Client satisfaction
As a leading business-to-business inbound tour operator , our job is to make your clients very happy. With everything branded in your name, our aim is to ensure your clients are extremely satisfied and return to you for their next tour.

Why Choose us
Let us be your inbound tour operator for ireland, local knowledge.
Operating since 1989, we are the leading Irish destination management company , with unrivalled local knowledge. From the iconic sights to the unknown gems, we are your experts for all things Ireland.
Purchasing Power
Our scale and supplier relationships give us excellent purchasing power, giving your clients the very best rates. Booking through us is not only wonderfully easy, but also better value that booking hotels and attractions direct.
Unrivalled Contacts
After 34 years in business our contacts throughout Ireland are industry-leading, including a huge range of specialist options for niche tours.
Branded in Your Name
We are a business-to-business Irish inbound tour operator , and your clients will only see your name. Our aim is to give your clients the best possible experience, giving you the repeat business.
Effortless Tour Planning
As your one-stop solution for everything Ireland, you can relax. Our expertise is here to plan and deliver everything for you and your clients. If you already have an idea of the itinerary then let us quote, and if you would like us to design one for you, well that's what we're here for.
Proven Results
34 years in business and the reputation as Ireland's leading ground handling agent have not come from nothing. Get in touch today and let us show you what we can do.
Why not add some leisure to your tour of Ireland...
Tell us your ideas for Leisure and Vacation Tours?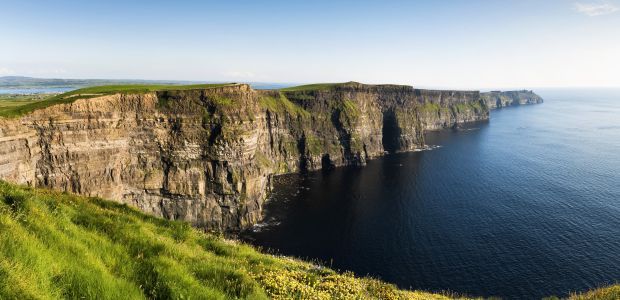 Our Range of Special Interest Tours of Ireland:
We also offer Leisure Tours all across Ireland North and South .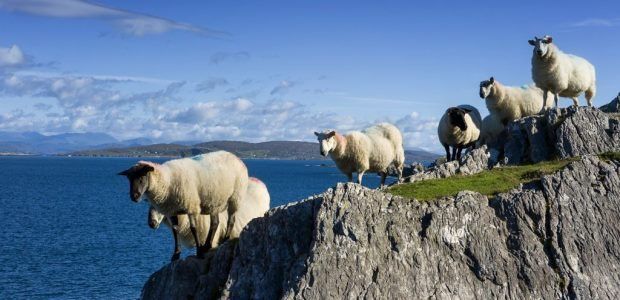 Explore Our Site:
Destination Management Company DMC Ireland Home
Why Choose Us
About Our Tours
About Our Company
Leisure Tours DMC
Performance Tours of Ireland
Student tours of Ireland
Special Interest Tours of Ireland
Incentive Travel To Ireland
Farm Tours of Ireland
Christian Tours of Ireland
Get In Touch:
from USA / Canada: 011 353 21 437 3624, from Europe: +353 21 437 3624
from Europe: +353 21 437 3624
Fax from USA / Canada: 011 353 21 483 4531, from Europe: +353 21 483 4531
Fax from Europe: +353 21 483 4531
Office Address: Discover Ireland Tours, 14 Church Hill , Carrigaline , Co. Cork , P43 F886 , Ireland .
Educational Tours in Ireland Ltd, Trading as "Discover Ireland Tours", is an independent Irish Destination Management Company (DMC), established in 1989. Registered in Ireland, Company number 183844.
Jameson Distillery Bow St.
Jameson Distillery Bow St. Tickets
Check availability.
4 options • from €30.00
Go City Dublin Explorer Pass: 3 - 7 Attractions of your choice
Go city dublin all inclusive pass: entry to 35+ attractions.
Tiqets' choice
Jameson Distillery Bow St.: Guided Tour
Duration: 40mins
Group of max. 30 people
Guinness Storehouse & Jameson Irish Whiskey Experience: Skip The Line
Hand-picked combinations
Combine Jameson Distillery Bow St. with other Dublin favorites. Some things are better together.
Guinness Storehouse Experience + Jameson Distillery
Book once and enhance your experience with this convenient combination of 2 must sees
Jameson Distillery + Christ Church Cathedral
Gpo visitor centre + jameson distillery, tickets overview, highlights: jameson distillery bow st. tickets.
Great tour to learn about Jameson's history and products
English-speaking guide throughout the experience
Sample-sized whiskey tastings
Avoid queues by purchasing tickets in advance, with options to skip the line
Save money with a Guinness Storehouse & Jameson Irish Whiskey combo
Ticket information
About Jameson Distillery Bow St. tickets
It's pretty easy to get your hands on Jameson Distillery Bow St. tickets, and buying in advance gives you ultimate flexibility .
A basic entry ticket to the distillery is available, as well as combo tickets that include other nearby venues.
A Guinness Storehouse & Jameson Irish Whiskey Experience combo ticket gets you into both boozy venues much faster. The Jameson Distillery is also included in Go City: The Dublin Pass.
All Jameson Distillery Bow St. tickets include :
A guided tour through the distillery, including the story, process, and taste of Jameson
A comparative whiskey tasting
Insights into the differences between Scotch, American, and Irish Whiskey
Complimentary drink in JJ's Bar
Know before you go
What to expect at the venue
Bring valid ID & proof of COVID-19 vaccination
Reduced child tickets are available on-site
There might be longer waiting times during peak periods (weekend afternoons)
Best time to visit : all year round
There is a bar on site: JJ's Bar
No sale of alcohol in the gift shop or the bar before 10:30 am Monday – Saturday or before 12:30 pm on Sundays
Between Sunday and Thursday the last distillery tour is at 5:30 pm, bar & gift shop close at 6:00 pm
On Friday and Saturday the last distillery tour is at 6:30 pm, bar & gift shop close at 7 pm. Full opening hours
Jameson Distillery Bow St. reviews
Customer images, about: jameson distillery bow st., description.
This is the original Jameson Distillery Bow St., where distiller John Jameson first set up shop in 1780. Over 230 years and a major renovation later, it now hosts fun and fascinating experiences such as premium whiskey tasting, whiskey-blending lessons, and cocktail-crafting classes.
Opening hours
How to get there, suggested by tiqets, guinness storehouse, irish whiskey museum, christ church cathedral, teeling whiskey distillery, epic the irish emigration museum, hop-on hop-off tours dublin, top attractions in dublin.
Guinness Storehouse |
Saint Patrick's Cathedral |
Jameson Distillery Bow St. |
Cliffs of Moher Tours from Dublin |
General Post Office Dublin |
Dublin City Cards |
EPIC The Irish Emigration Museum |
The National Wax Museum Plus |
Game of Thrones Studio Tour |
Irish Whiskey Museum |
Blarney Castle & Cork Day Trips from Dublin |
Wicklow & Glendalough Day Trips from Dublin
Cities in Ireland
Waterford |
County Kildare |
Most popular places to visit
Vatican Museums |
Colosseum |
Sagrada Familia |
Park Güell |
Lisbon City Cards |
Airport Transfer Rome (Fiumicino) |
Palace of Versailles |
Milan Cathedral – The Duomo |
Barcelona City Cards |
Royal Alcázar of Seville |
Louvre Museum |
Seine River Cruises