Local guide and driver
Fez cooking class
Local family lunch
Fez Medina Handicraft
Hammam & spa in Fez
Fez Medina Guided
Chefchaouen day trips
Atlas Mountains day trips
Fez Volubilis Meknes
Taza Friouato cave
Sefrou Bhalil day trip
Farm Life Excursion
From Fes to Rabat
Fes to fes 1 night 2 days
Fez Marrakech 1 nights
Fes Marrakech 2 nights
Fes to desert 2 nights
Fez to Fez 3 days 2 nights
Fez Merzouga 2 nights 4*4
Fez Marrakech 3 nights
Fes Marrakech via Merzouga
Fez Desert tour via Merzouga
Fez Marrakech 5 days
Marrakech Fez 3 days
Marrakech Fez 4 days
Marrakech Marrakech 4 days
Private driver
Full day city tour
Half day tour
Private Transfers from casa
To rabat city
To fez city
To Marrakech
To volubilis Moulay driss Meknes
To Moroccan cities
To fez via Chefchaouen
To volubilis Fez via Chefchaouen
To Moroccan Sahara desert
To Marrakech Merzouga and Fez
6 days imperial cities
9 days imperial cities & Desert
Find Next Moroccan city To Visit
AMAZING GUIDED TOURS
Good knowledge of tourism and cultures

BEST PRICE GUARANTEE
Secured payment gateway

TRUSTED COMAPANY
Trusted company with 20 years of experience
MOST POPULAR FES ACTIVITIES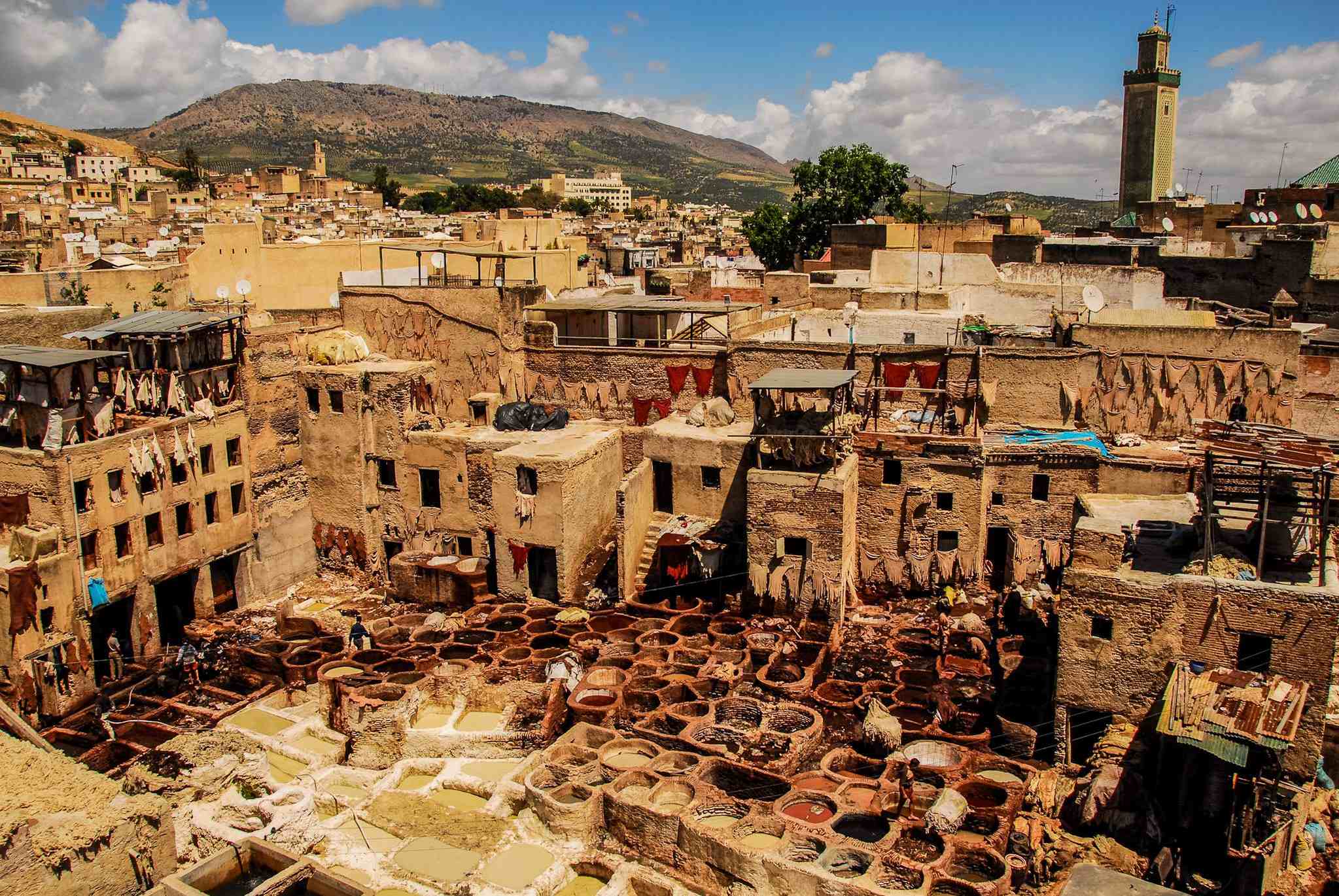 Fez cultural tour with local Guide and driver tour
Fez cooking class and Pastry Class-Culinary adventures
Fes guided Medina tour & local family lunch invitation
Most popular fes day trips.
Fez Marrakech via Merzouga desert tour 2 days 1 nights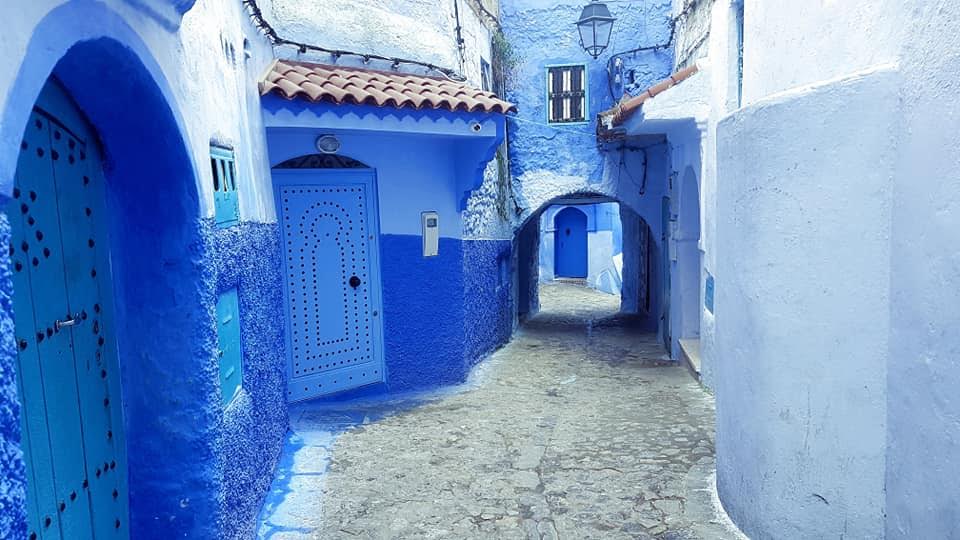 Fez Chefchaouen day trip – Morocco Fez Day trips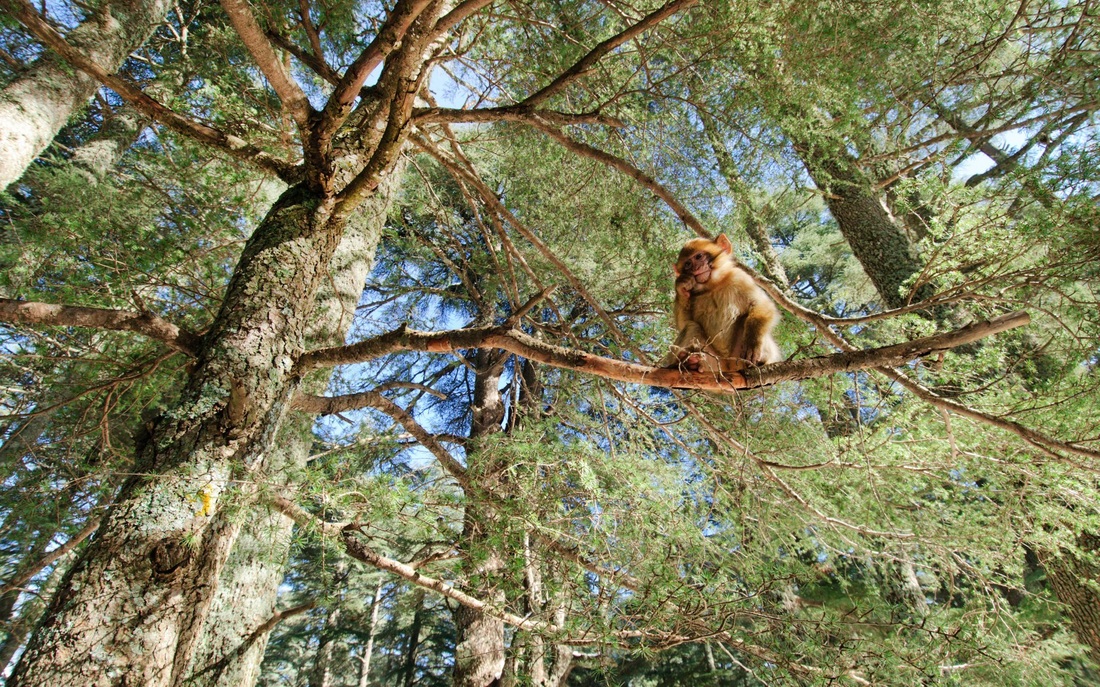 Fez Middle Atlas day trip – Morocco Fez day trips
Our trusted itineraries.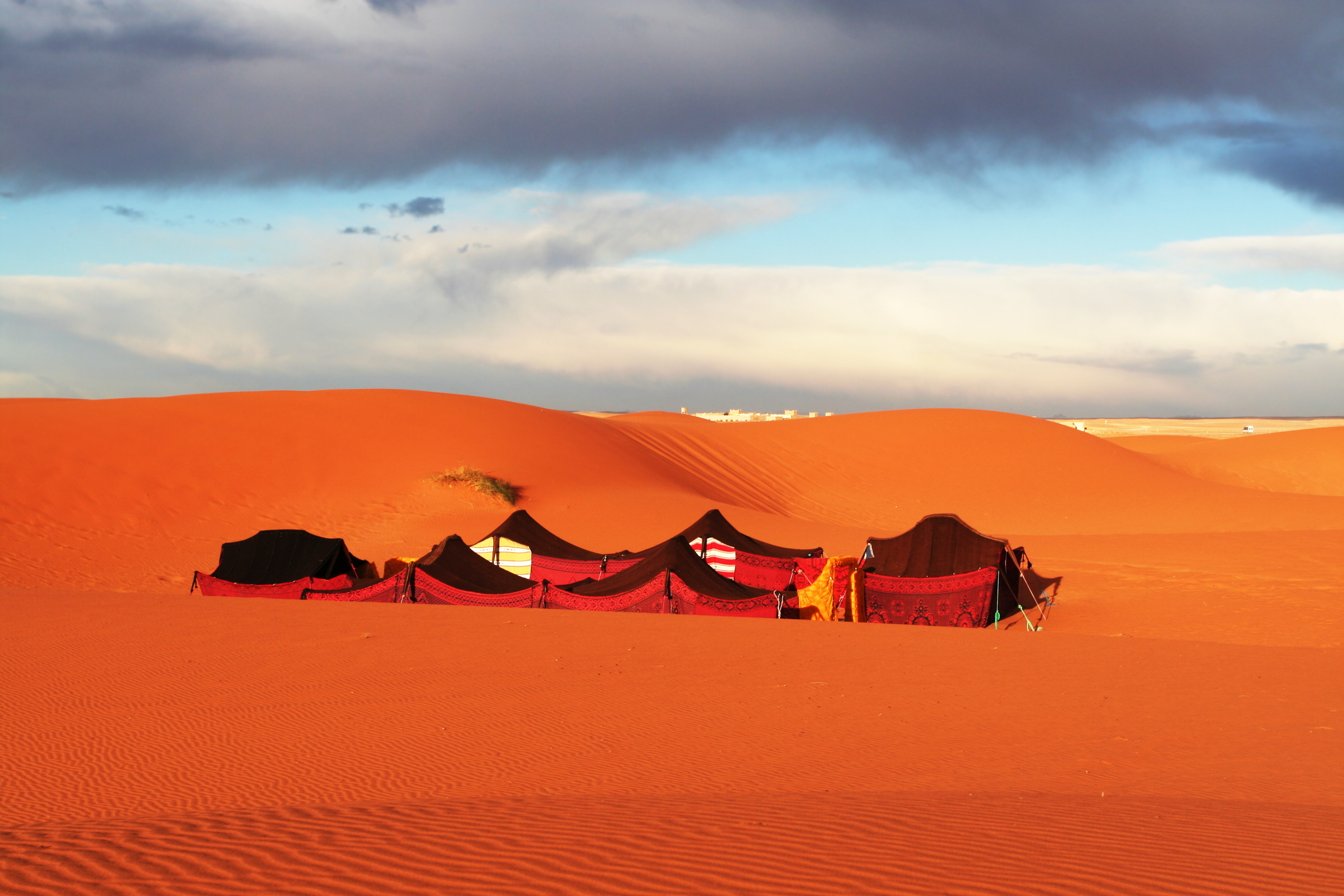 Fes Marrakech via Merzouga sahara tours 5 days 4 nights
Fes to Marrakech desert tour 4 days and 3 nights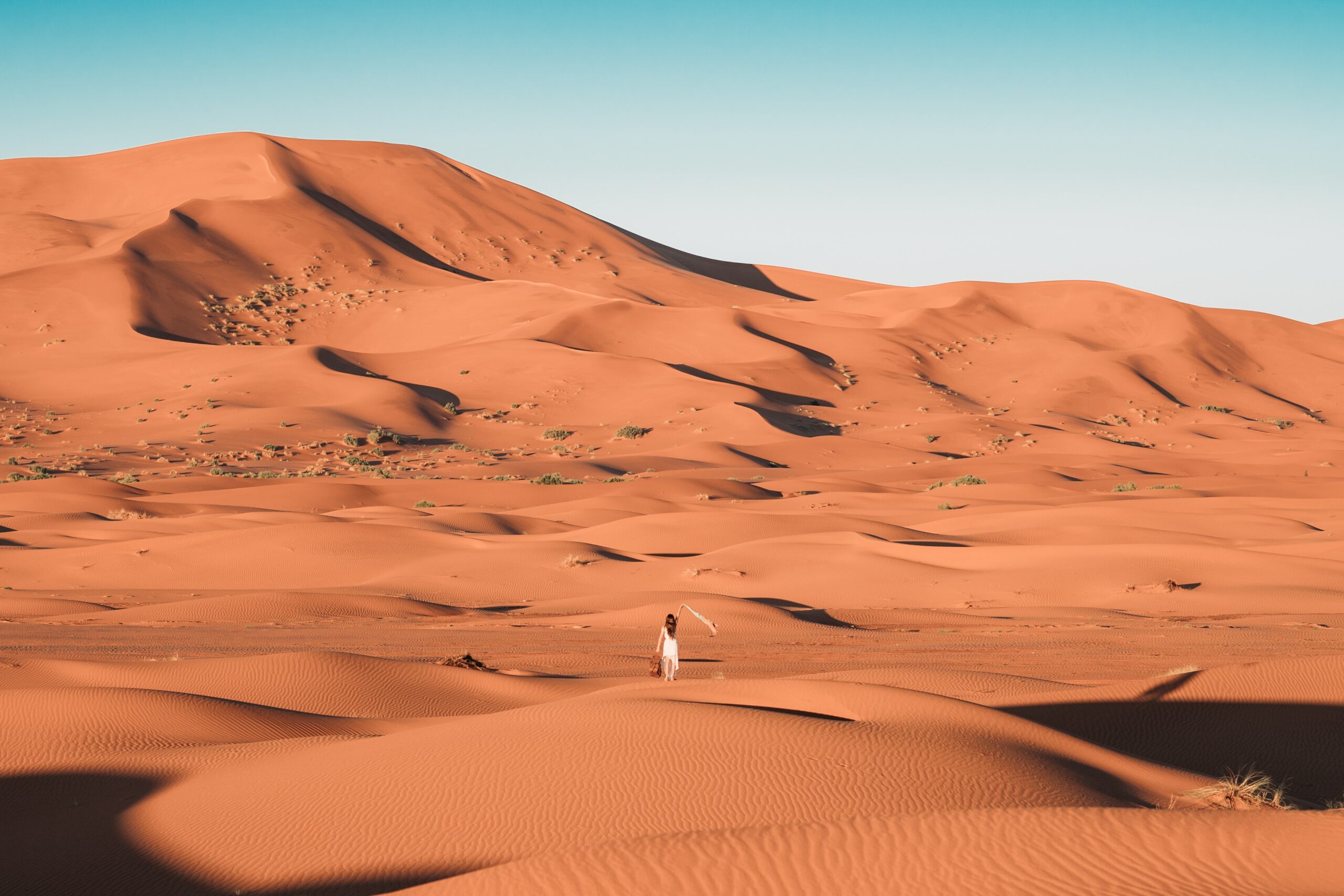 Fez Marrakech sahara tour via Merzouga-3 days 2 nights
Up to 40% discount.
*Terms applied
Our Recommended Desert Tours
Marrakech Marrakech Desert tour 4 days 3 nights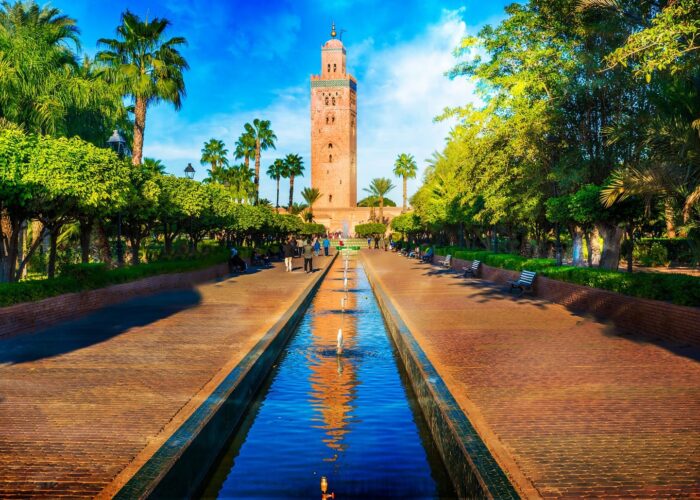 Marrakech Fes via Merzouga 4 days 3 nights Desert tour
Marrakech Fes via Merzouga 3 days 2 nights Desert tour
Browse tour by category.
FEZ EXCURSIONS
FEZ DESERT TOURS
MARRAKECH TO DESERT
FROM CASABLANCA
Casablanca day trips
Subscribe for updates & promotions
Our Recommended Tours From Casablanca
Tour From Casablanca to Marrakech and Merzouga to Fes 4 nights 5 days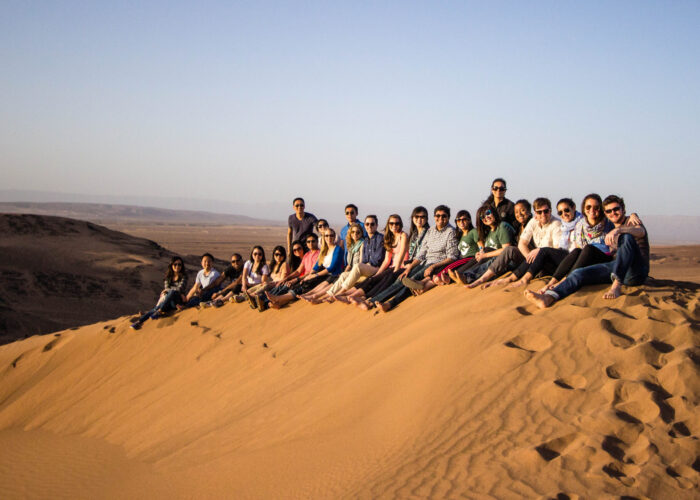 Tour From Casablanca to Moroccan sahara desert 4 nights 5 days
Tour from Casablanca via Chefchaouen Volubilis and Fes
Costumer reviews.
Recent Articles
-Do you want to travel to Morocco without trouble?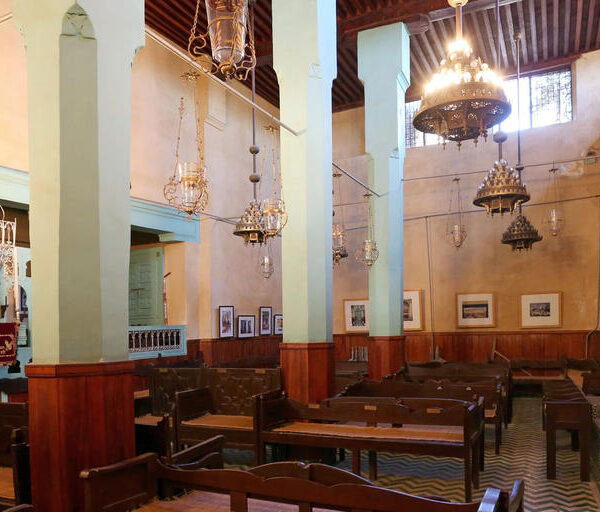 Fez and Its Jews … A Heritage That Refuses To Be Forgotten in Ibn Danan Synagogue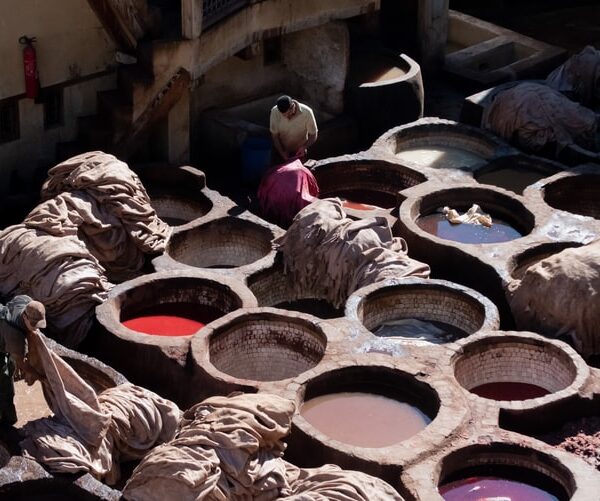 Leather in Fez is Silk in Shanghai: Dar al-Dabbagh Spot
POPULAR FEZ GUIDED TOURS
Book your best fez guided day trips
Fes Cooking Class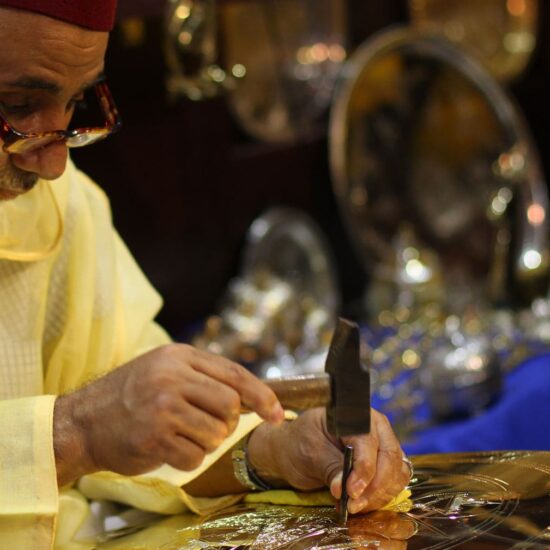 Fes Cultural and Tasting Tour
Fes cultural day tour
Fes Guided Medina Tour & Local Family lunch invitation
Fez cultural day tour.
Fez guided tour
Fez cultural day tour.
Luxury Fes Tours would help you explore the beaten heart of Morocco and its surviving Empire. On Fes Cultural Day Tour we would introduce you to the real Moroccan Culture hidden in every corner of Fes the Old City.
Fes Desert Tours
Join us to book the best Fes desert tours
Fes Desert Tours 2 Days
Fes- Marrakech via Merzouga 5 days 4 nights Desert tour
FEZ TO MARRAKECH 3 DAYS DESERT TOUR
Our top reviews.
BEST EXCURSION FROM FEZ
Book a memorable tour at great price! Grab our last minute offer and pack the things for the journey you dream about. See our recommendations.
Fez to Volubilis and Meknes day trip
Fez to Taza day trip – Fez Day trips
Day Trip from Fez to Chefchaouen
Fez to Chefchaouen Tour 2 Days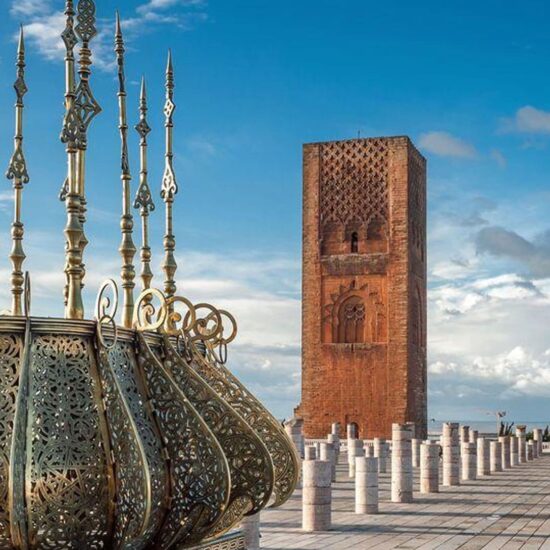 Fez To Rabat Day Trip
Fez to Middle Atlas day trip
Luxury fez tours agency.
Self-Guided
Morocco Desert Tours
Luxury morocco fez desert tours.
Luxury Fes Tours will take you to the marvelous side of the authentic country, starting from the oldest core of Morocco, passing by the cold Middle Atlas Mountains to the exotic hot Sahara.
MOST POPULAR TOURS
Discover the best destinations in morocco
You don't have permission to register
FEZ MEDINA TOURS
Fez medina is believed to be the biggest car-free urban area in the world with 9400 streets and alleyways UNESCO listed Fes el Bali as a world heritage site in 1981 under the name Medina of Fez...
View details »
If you are staying in Fez and wishing to have a day trip to the surroundings of Fez, there are many possibilities depending on your choice: culture, archeologie, nature, mountains, forests...
MOROCCO TOURS
My experience as a national licenced guide working with different foreign travel agencies operating in morocco gives me the chance to make your trip in morocco a unique unforgettable experience...
My name is Khlafa EL ASEFAR...
A moroccan official tour guide based in Fez. Over than 17 years experience in tourisme industry. I have a B.A. in english departement, a DTH (Diplome de Technicien Hotelier) and a Master in Ecotourisme & patrimony. I speak English,french,spanish and arabic as my mother tongue. I am happy to provide all my clients with the history, the culture,the culinary art, the handicraft, religion ...etc of my city Fez and my country Morocco. I am familiar with all the scenic spots, itineraries and social events in my city Fez as well as my whole country. I love my job so much. I enjoy telling people about my city and making their trip exceptional and help you to organize your tour according to your time and budget.

Plan your perfect Desert Tours and Day Tours from Fes / Marrakech and Morocco Tours from Casablanca. Don't hesitate to contact us for more info from an expert.
OUR TRUSTED ITINERARIES DESIGNED BY LOCAL EXPERTS
Browse our sample tours below, get in touch with us and we will customize it for you!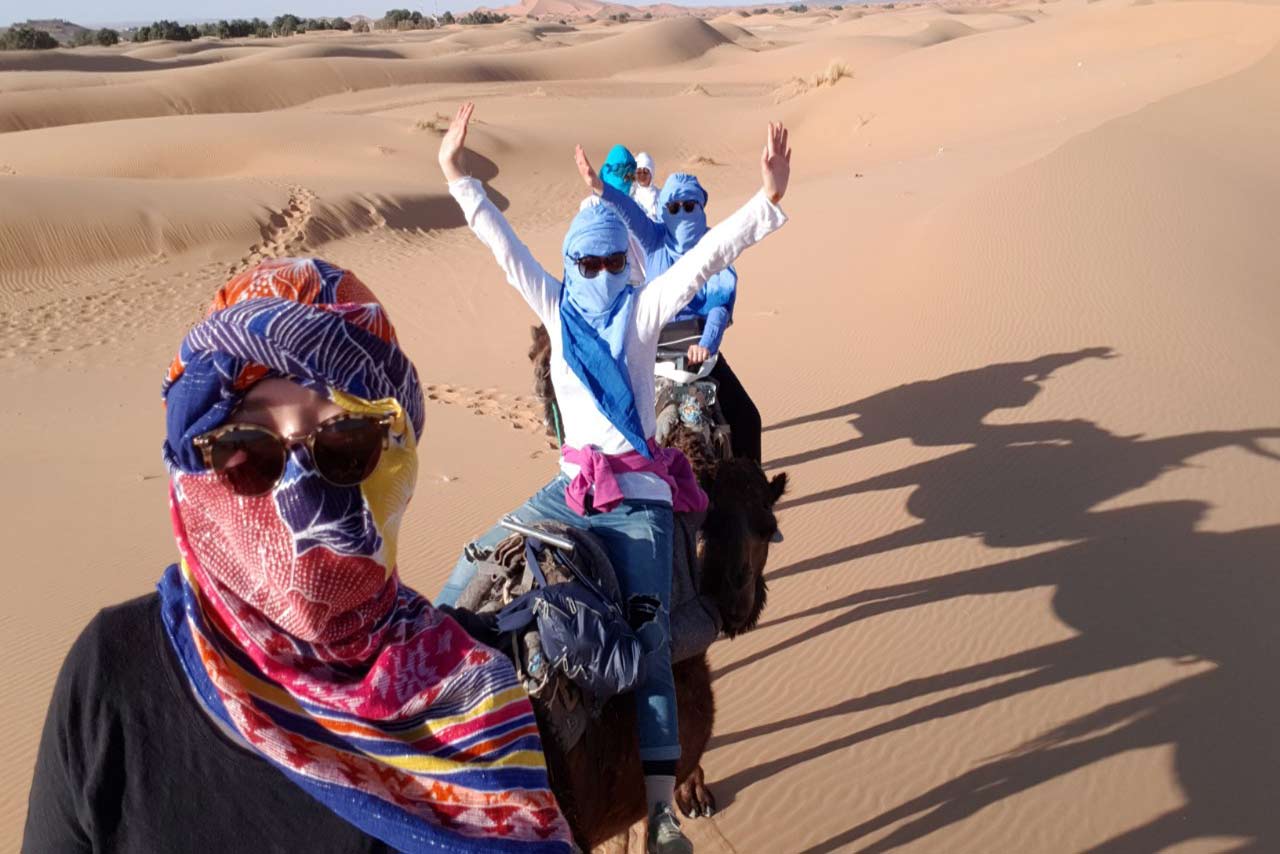 2 Days / 1 Night Desert Trip Fes to Marrakech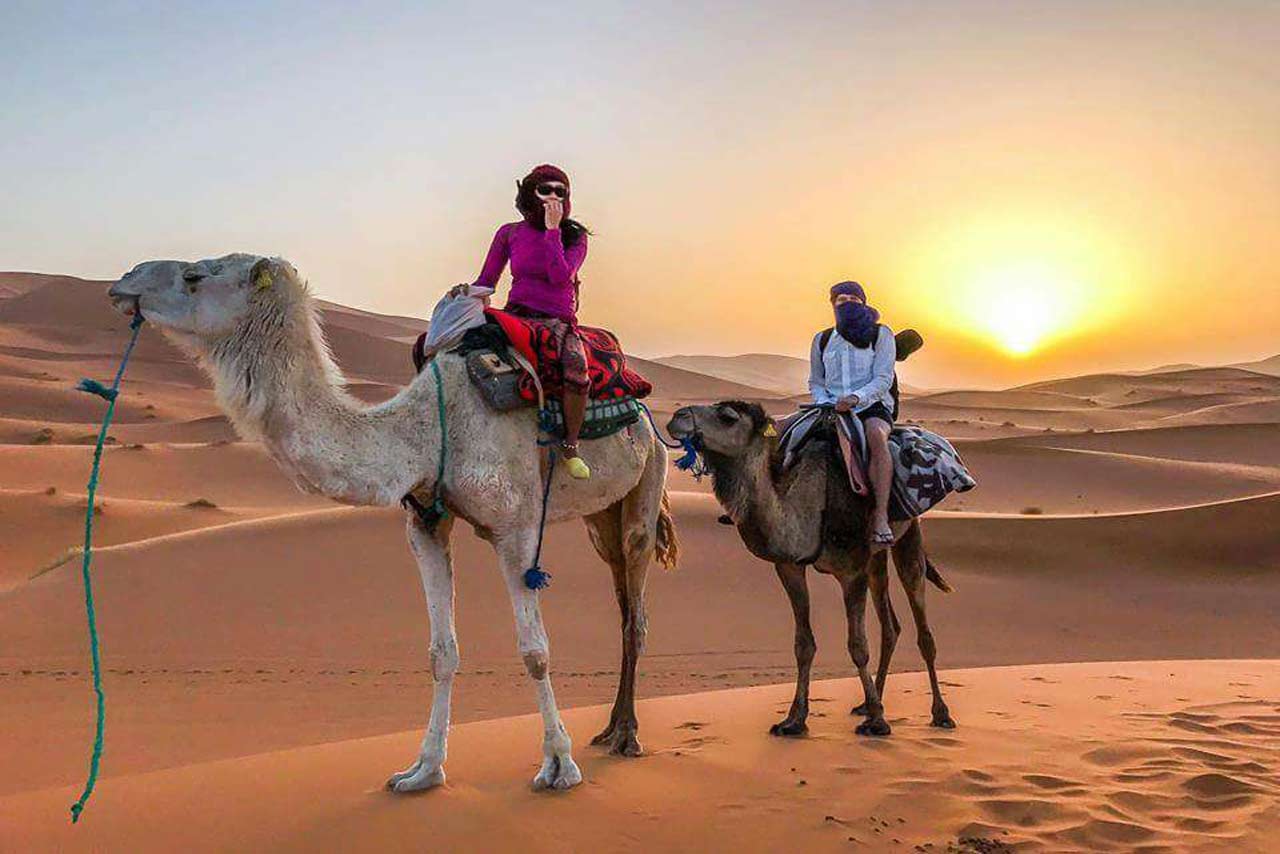 3 Days / 2 Nights Desert Trip Fes to Marrakech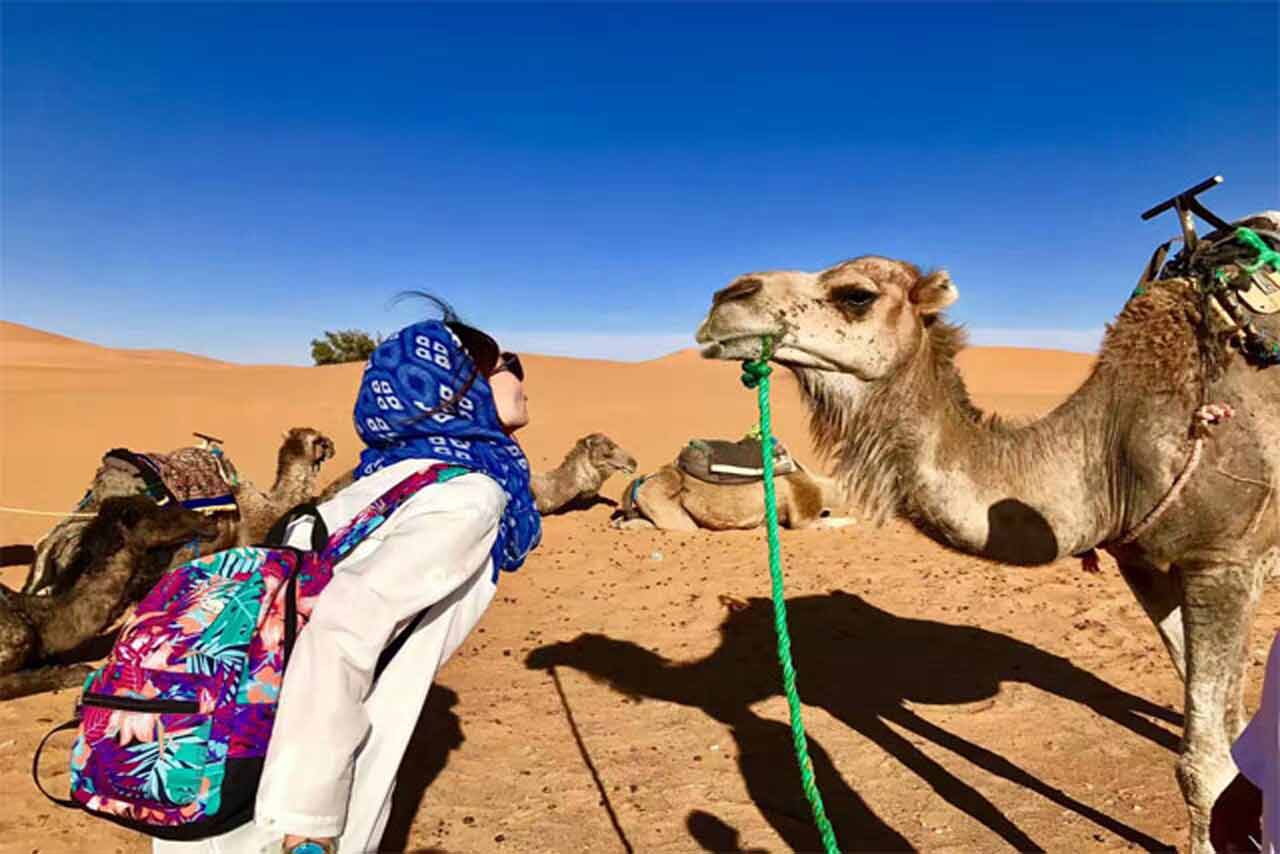 5 Days / 4 Nights Desert Trip Fes to Marrakech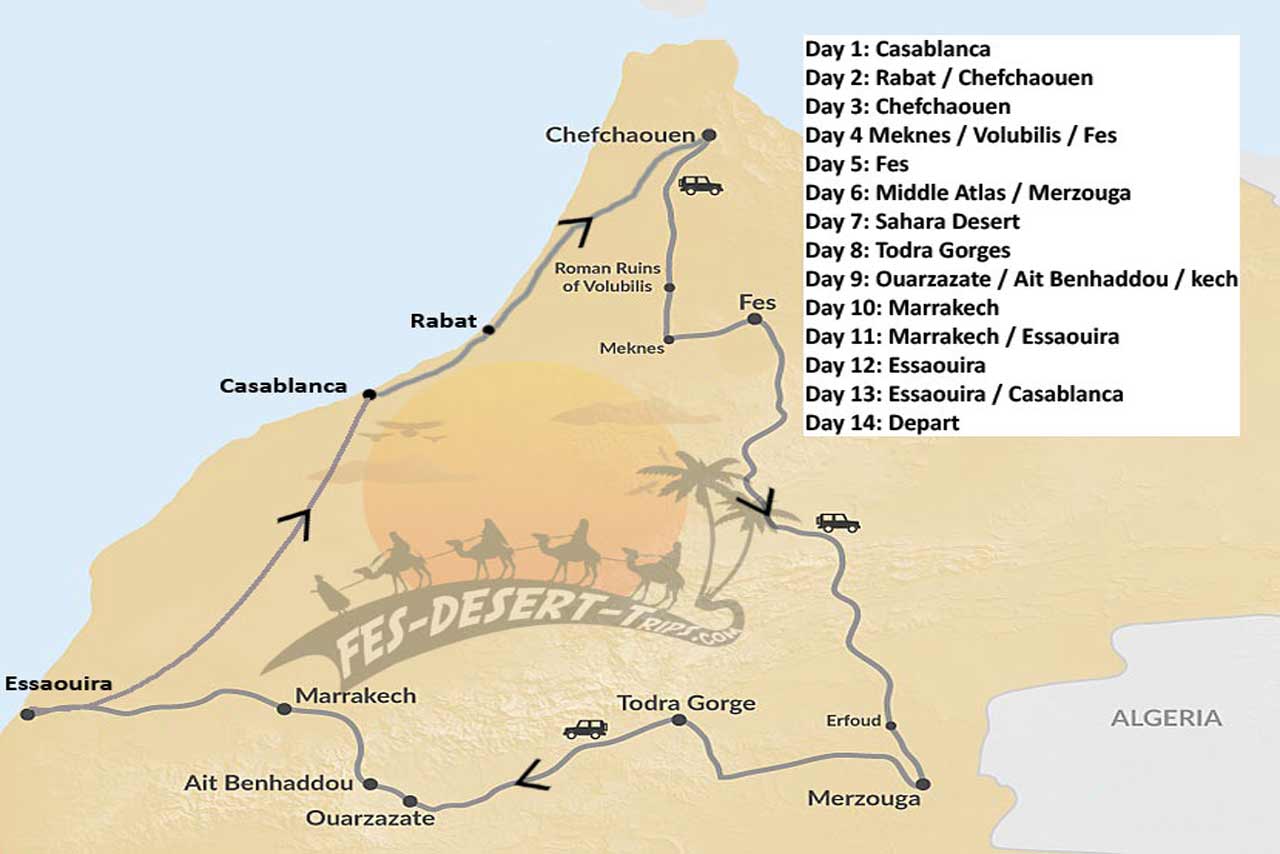 Phenomenal Fortnight Tour - 14 Days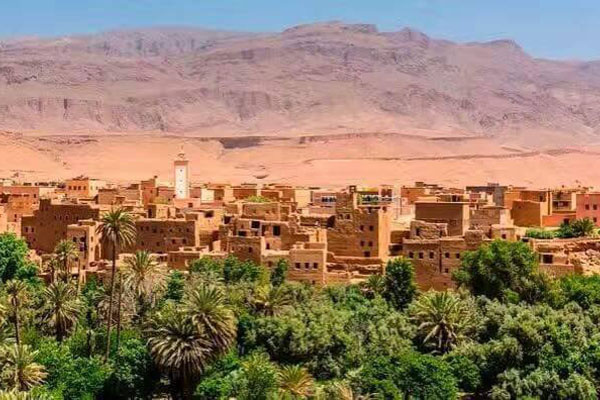 Imperial Cities of Morocco Tour - 11 days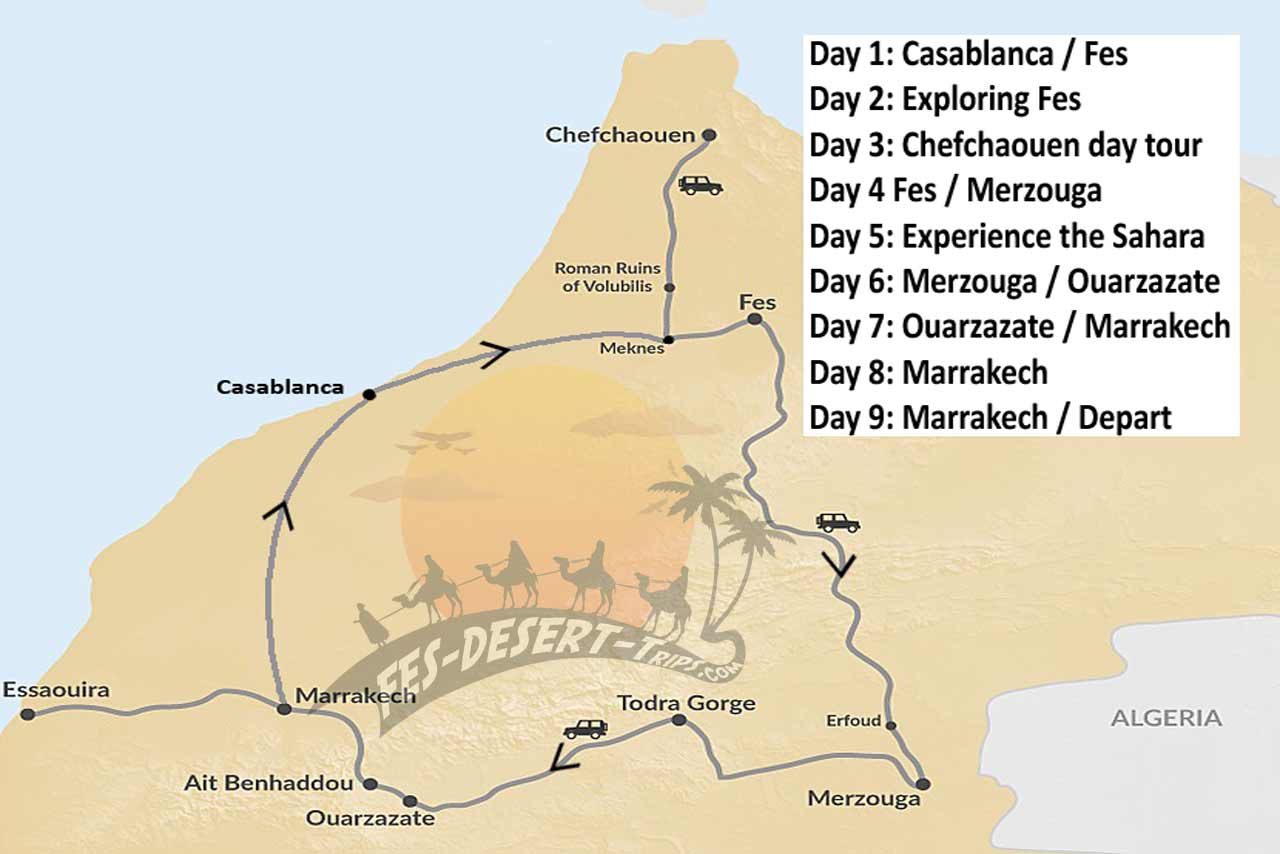 Morocco Magic Tour - 9Days
Popular fes day trips.
Check our Day Trips from Fes to experience a different adventure out of the hustle and bustle of Fes
CHEFCHAOUEN "The Blue City"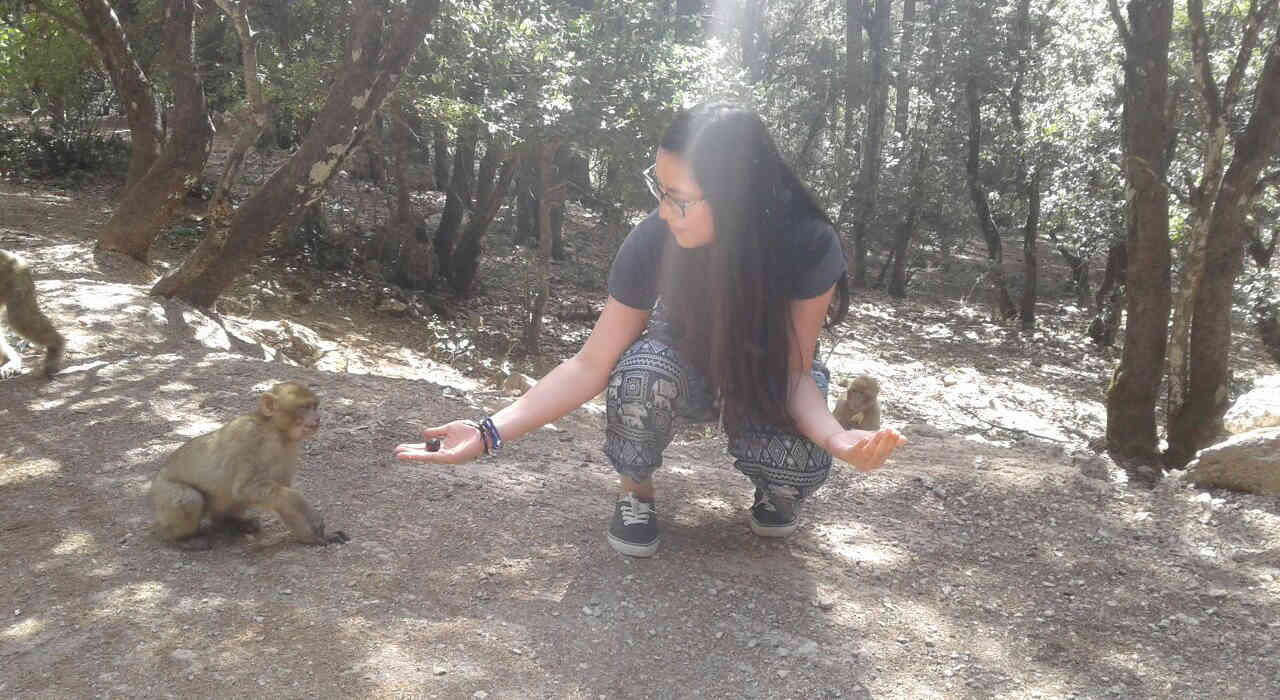 MIGHTY MIDDLE ATLAS MOUNTAINS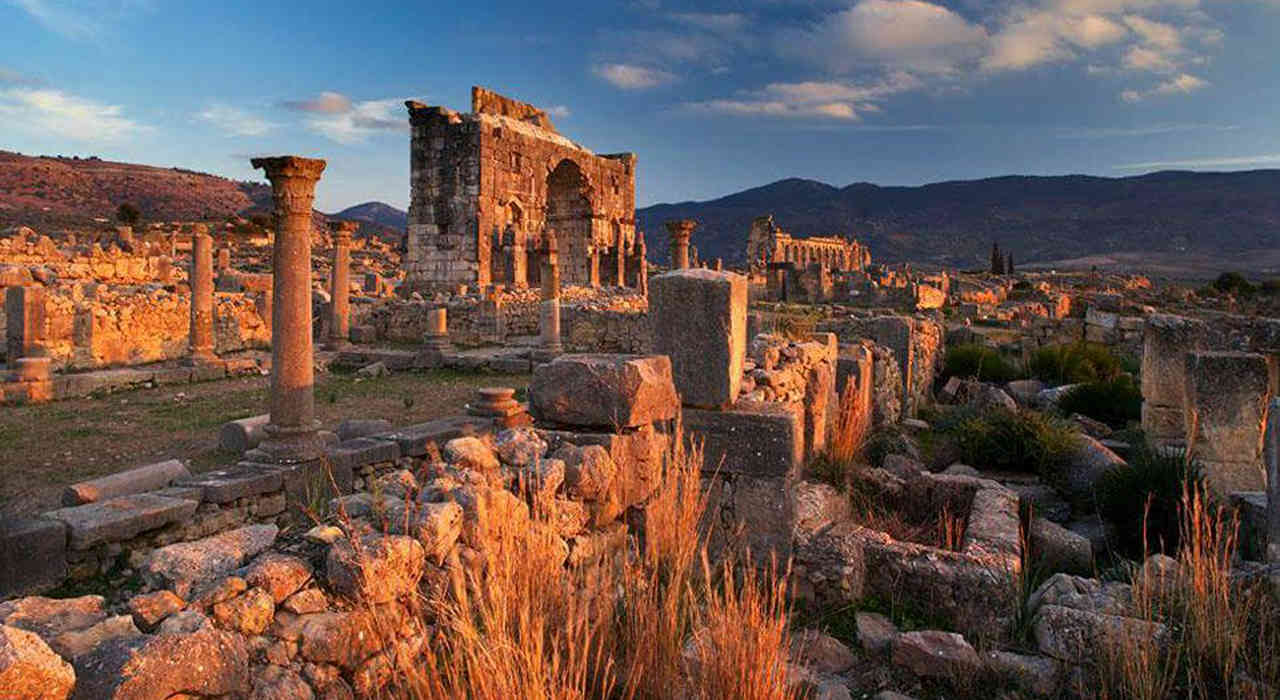 Historic Meknes, Roman Volubilis and Holy Moulay Idriss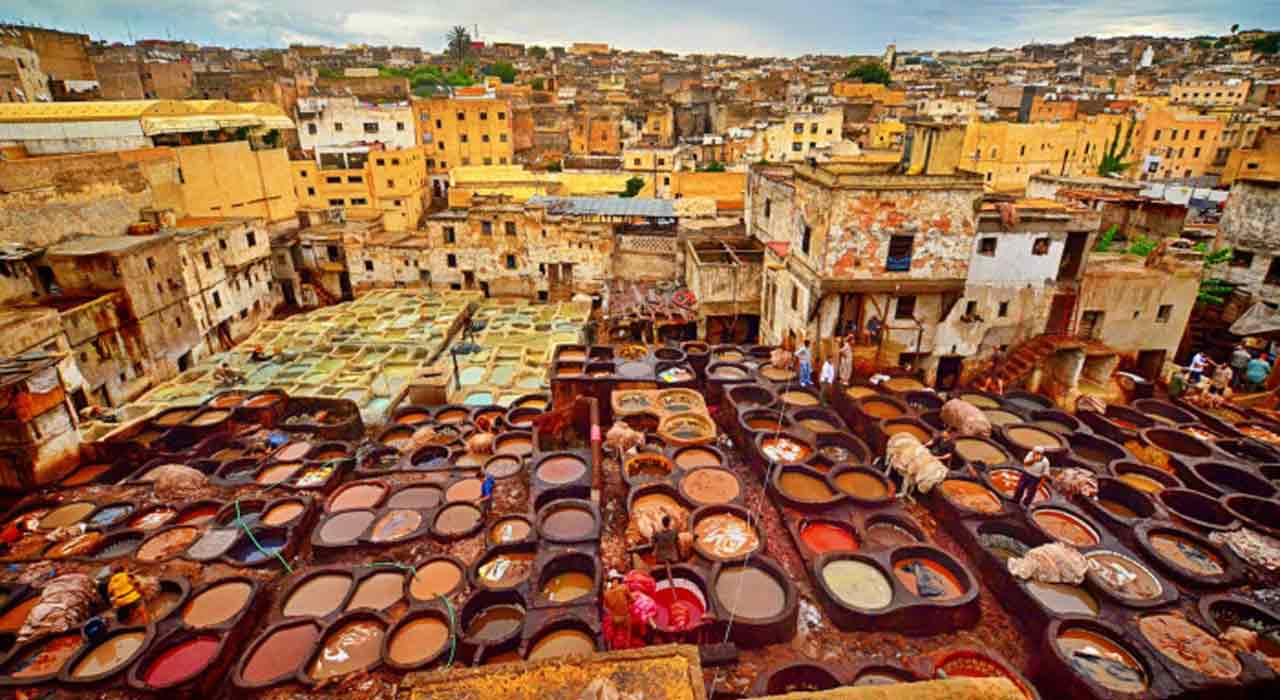 Fantastic Fes Medina One Day Tour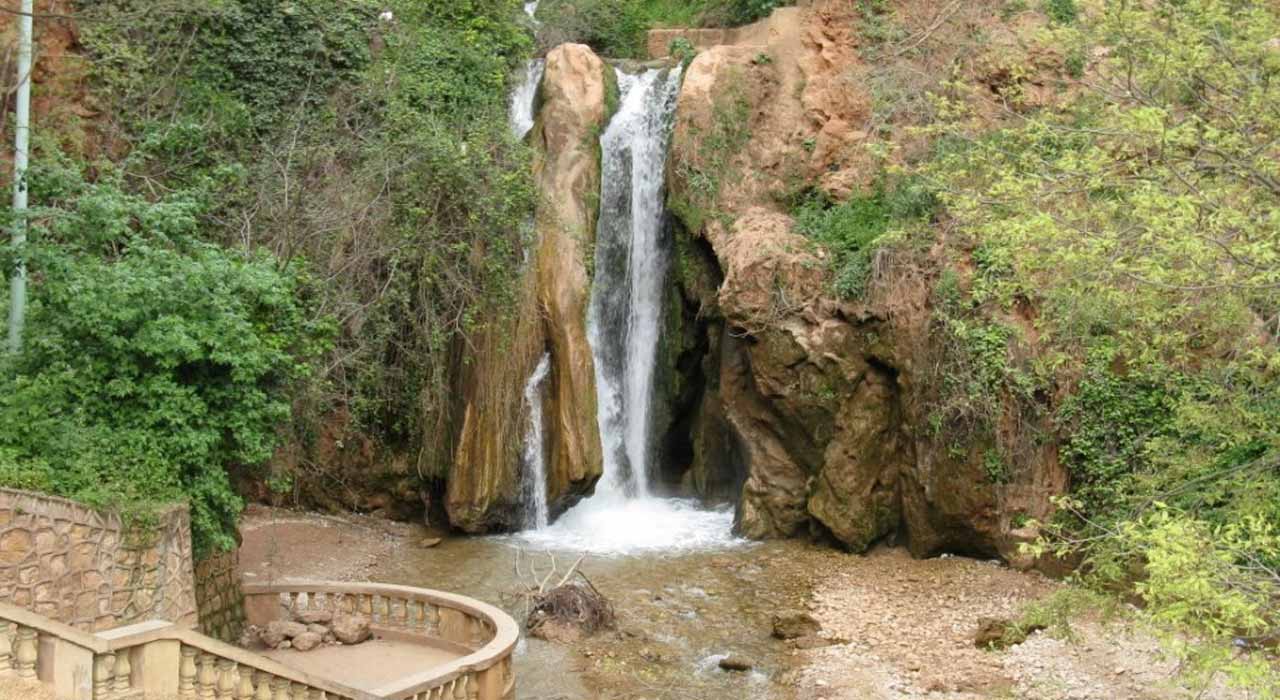 SEFROU AND BHALIL - Day Trip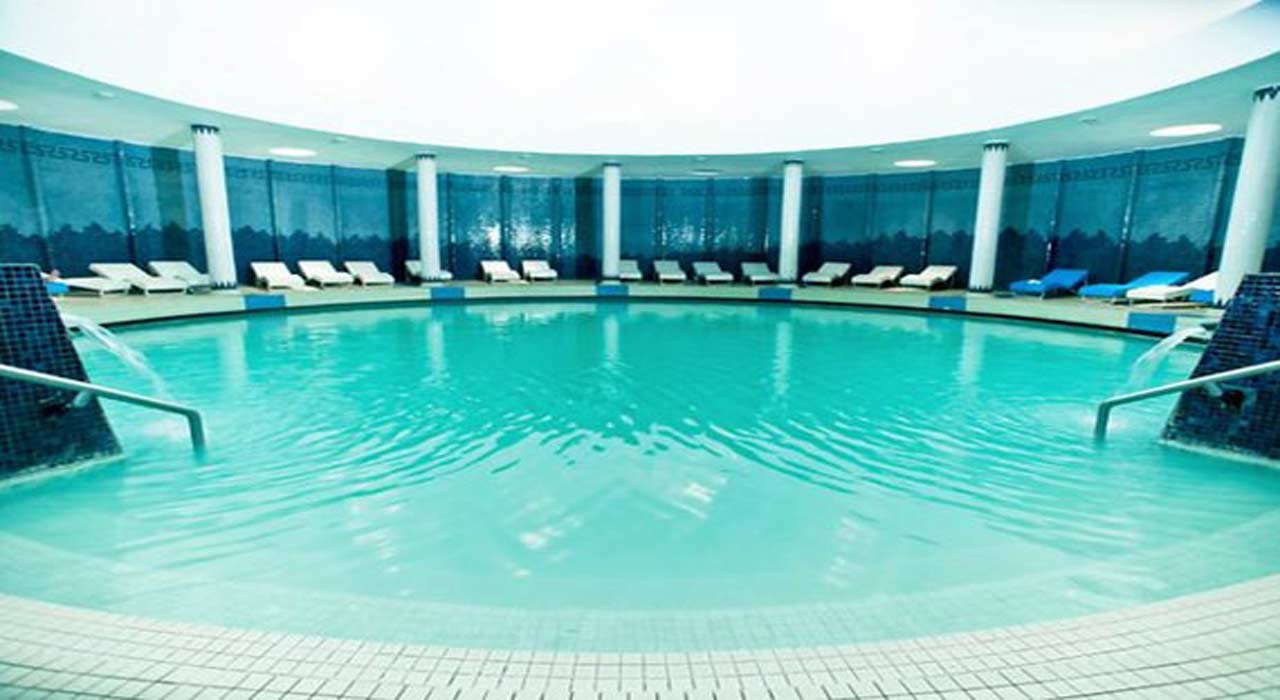 Moulay Yacoub (Hot springs)
Read our reviews on tripadvisor.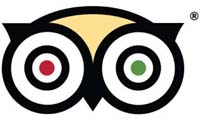 Review of Fes Desert Trips
Wonderful vacation in Morocco with Fes Desert Trips
From start to finish, Nabil at Fes Desert Trips made planning our trip easy and enjoyable. He was extremely responsive, very helpful and gave us a warm welcome to Morocco. They even picked us up from the airport late in the evening at no additional cost and showed us to our Riad in the labrynth that is the old Medina in Fes. Read more … Our tour guide Tareq was the best! We did a day trip to Chefchaouen and a 3 day tour through to desert from Fes to Marrakech. Tareq was so welcoming, kind, funny and really made our tour special. He answered all of our questions and was very knowledgeable about his country, stopped at plenty of beautiful overlooks and was happy to be our personal photographer, and he taught himself English and speaks very well! We would highly recommend this trip and company to anyone visiting Morocco!
Fes Chefchaouen Sahara
We just completed our tour of Fes, Chefchaouen and 3 days and 2 nights Fes to the desert to Marrakesh. We had Abdel in Fes who was very helpful, informative and knowledgeable. Then Tarik tool us to Chefchaouen and then to the desert, Ouarzazate and Marrakech. He was amazing. Read more … Navigated the roads like a pro, answered all our questions and really made our trip incredible. When we finally reached Marrakesh, he made sure we were in the hands of a trusted Porter to take us to our Riad before leaving us. The trip thru the forest and later into the desert by camel was unforgettable. It was extremely cold in the desert luxury tents at night although we were prepared and had a shower available it was too cold to shower. Nonetheless it was amazing. The driving was long but our driver Tarik made sure to make plenty of stops for restroom, snacks, pictures and shopping although we never felt pressured to buy anything. This was definitely a trip to remember and will recommend it to our friends and family.
Fez to Sahara to Marrakesh all in 2 days! Couldn't have picked a better company
Up front, this is a well-priced experience with flexible organization that will help make your trip what you want it to be. My (pregnant) wife and I went on a hurried Morocco babymoon (tried to see as much of the country as possible in 7 days). Read more … We felt that a Sahara tour was something on the bucket list that we couldn't miss even though we only had 2 days to do it. Nabil was very helpful in proposing safe camel vs. 4x4 options for a mid-pregnancy woman in the desert and ultimately he and Tarik (our excellent driver and tour guide) were able to figure out a way for us to get a little bit of every experience safely. Nabil was extremely responsive via email and WeChat throughout the booking and even after our arrival in Morocco. Tarik was a particular bright spot. He clearly was a professional driver and never felt unsafe during the clearly challenging 16 hours of driving in 2 days. We also felt like he was open and honest. Getting to know him helped us understand more about life for Moroccans. He took frequent breaks (both for us and for him) but still managed to keep us on schedule. He was our perennial photographer but some of my favorite photos from the trip are the few he appeared with us. The standard camp was plenty luxurious for us and the desert guides were friendly and enthusiastic (the Berber music and dancing was a good time) although I think we had better Tagine during our time in Morocco. Also, the sandboard ("Ski!" as the guides referred to it) is definitely a 1970's snowboard missing the pieces needed for proper use. They should probably get one with the right equipment in order to advertise it. I believe the place they operated out of was called Palais des Dunes. All in all, you get what you pay for with the standard camp. We were not disappointed!
JackieTNY2015
Luxury camp was great!
Booking through Fes Desert Trips was a smooth experience. Nabil was responsive to our emails and texts prior to and during the trip. It's great that they offer to pick you up from the airport (we picked up a car rental in another city, and returned it to the Fes Read more … airport - we asked if they could pick us up right from the car rental area, and they were very accommodating!) If you're coming from out of country, ask ahead if you can pay in dollars or euros --can save you hassle with having to withdraw a large amount of Moroccan dirhams. The luxury camp was definitely the way to go (hot running water in the shower and a western toilet is something we really appreciated). The berbers at the camp were so great (cooked us delicious food and entertained us after dinner with music and instruments). Unfortunately we couldn't predict the weather, and with the sand blowing so hard, we didn't get to ride the camels into the desert (dropped off by car), but we were able to ride them the next morning out of the desert (on camelback for at least an hour - it was great!). Be prepared with scarves to cover your face!! The only part of our trip that was not as great as the rest was that our driver (while he spoke English and was polite) was not as chatty as it sounds like others had (remember you are getting a driver, not a tour guide, which we hadn't realized - they are very different). We really only spoke when getting in and out of the car and briefly when stopping in areas. We also didn't realize on the way there that we would need to ask to stop in areas for photo opportunities (we did stop at 2 eateries along the way, and he asked if we wanted to make another stop, but we hadn't realized that these were the "touristy stops with sights.") Once we realized this, we were able to communicate this, and he was able to much better accommodate us with stopping at popular areas. We shared the spacious vehicle with another couple that we met that morning. Overall, a great experience!!!
marielleweewu
Amazing trip middle Atlas
We had a really Nice day! We saw Some berber villages, marrocan Switzerland and many many monkeys! The driver was really friendly and drove really save. We already recommended the trip to other travellers today!
We did the Middle Atlas Tour. The trip was easily booked by WhatsApp. Our driver Yassim was very friendly and picked us up at our accomodation in Fes and took his time to show us around and drove very savely. I would definitely recommend this trip.
chilicheezfries
Amazing tours in Morocco!!!
My friends and I did three different tours with Nabil and Fes Desert Trips during our entire time in Fes and we could not be happier with our choice in tour company and experience. From the get-go, we received top notch service and hospitality and that remained for the entirety of our stay. Read more … We were offered free airport transfer to our riad, which we enthusiastically took since our flight came into Fes late. Although we were late coming out of the plane, our driver had still waited an hour for us and drove us safely to our riad at midnight, with Nabil joining us and introducing himself to us halfway through the ride. The next day we decided to do the Fes medina tour last minute and Nabil quickly arranged for a driver and car to take us around. We saw the tanneries, an argan oil shop, a pottery making shop, the palace, and some really nice panoramic views. While the stops were great and we learned a lot, beware that some of the people in the shops are very aggressive in selling their product and remember that you are under no obligation to buy! We were dropped off at our dinner place at the end and Nabil checked in to make sure we got home afterwards. The next day we headed out to Chefchaouen, which was a beautiful day trip. We woke up early and drove out with Ahmet, our driver for the day, and he made a few stops along the way for photos and an oil olive tasting at a factory. Once we were in Chefchaouen, we had a few hours to ourselves for lunch and walking around. It's such a beautiful little village with the blue hues and we caught the sunset on an overlooking hill. Ahmet was a great driver and made sure we got home in one piece and at one point, took out a blanket and pillow from the back of the van so that one of my friends could lay down and sleep in comfort. This was our favorite tour of the trip and we highly recommend it!! The next day was yet again an early trek out for our desert to Marrakesh tour and this time we had Zayd as our driver, who had also accompanied us to Chefchaouen with another tour group. That's just to give you a sense of how much driving he had to do in the span of three days! We were picked up early along with another group and grabbed some breakfast first at a cafe before we basically drove all day into the desert. We had several stops along the way including the Stone Lion, feeding peanuts to monkeys, lunch at a place where I had my first taste of camel ever, and various scenic views. We were dropped off at the desert right before sunset and spent the night there. The desert night stay was very cold so do bring warm clothes!!! My group of three had a tent to ourselves and thankfully enough blankets so we weren't freezing. Dinner was good and the traditional Berber campfire outside was an interesting experience. There is a toilet in the tent but no running water and the ride back to the hotel in the morning for breakfast was also super cold, which wasn't ideal. Seeing the sky full of stars from horizon to horizon was definitely worth the trouble though! After we finished the overnight desert stay, we were picked up by Zayd again and continued onwards to Marrakech with just my group. This part of the drive is where Zayd absolutely just shone, as both a person and a driver. The guy was so tired from several days of driving but was still incredibly upbeat, energetic, and attentive. We had more photo ops (including one in the middle of the desert road to take jumping pics!!) and a few other stops (lunch, rose water distillery, Ouarzazate cinema museum). Since the drive was so long, Zayd was giving my friends Arabic lessons and kept our energy up with upbeat music the entire time (a mix of Arabic and Hindi music, and Adele haha!). The last part of the drive through the zig-zaggy mountains to Marrakech at night was INSANE and Zayd deserves an incredible amount of credit for driving through the crazy roads without any hitches. He's an A++++++++++ tour guide, driver, and all-around dude and I wish we had more days with him. At the end of the tours, both Zayd and Nabil made sure that we got to our riad in Marrakech safely, which capped off a wonderful experience in Fes. Also, massive kudos and points to Nabil who went out of his way to help me get some souvenirs and food one late night. We had just gotten home from Chefchaouen and he made sure that we got back to our riad okay. I texted him asking if he knew of any souvenir places open and he actually said he'd meet me to take me around for an impromptu medina tour! Mind you, this was at 10pm so the fact that he was willing to make sure that I found what I needed and got around okay just shows how dedicated to hospitality and how attentive he is!! He made sure nothing happened to me and that I also got some food to go home with, which is all I can ask for and more. Do yourself a favor and please book all your tours with them!! Their service, communication, attention, and hospitality is unmatched and I can honestly say I've never gotten this much individualized care on a tour in any of the other places I've been. Thank you Nabil, Zayd, Ahmet, and Fes Desert Trips!!
Fes Workshop Classes
Check our Workshops from Fes to discove our Moroccan culture with local experts that will make your day full of fun.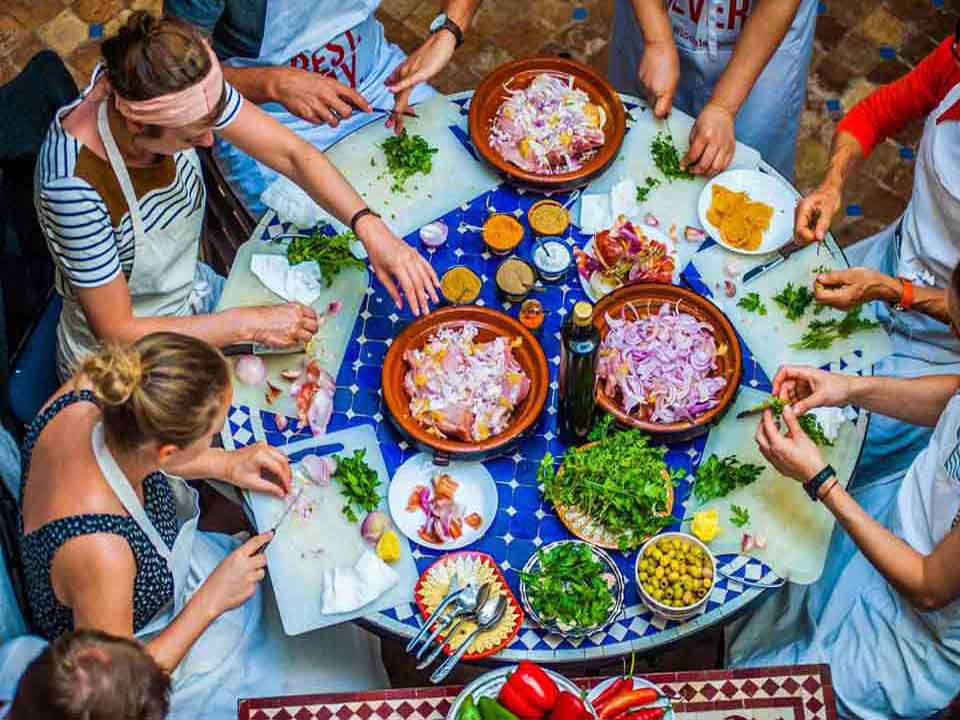 Traditional Cooking Class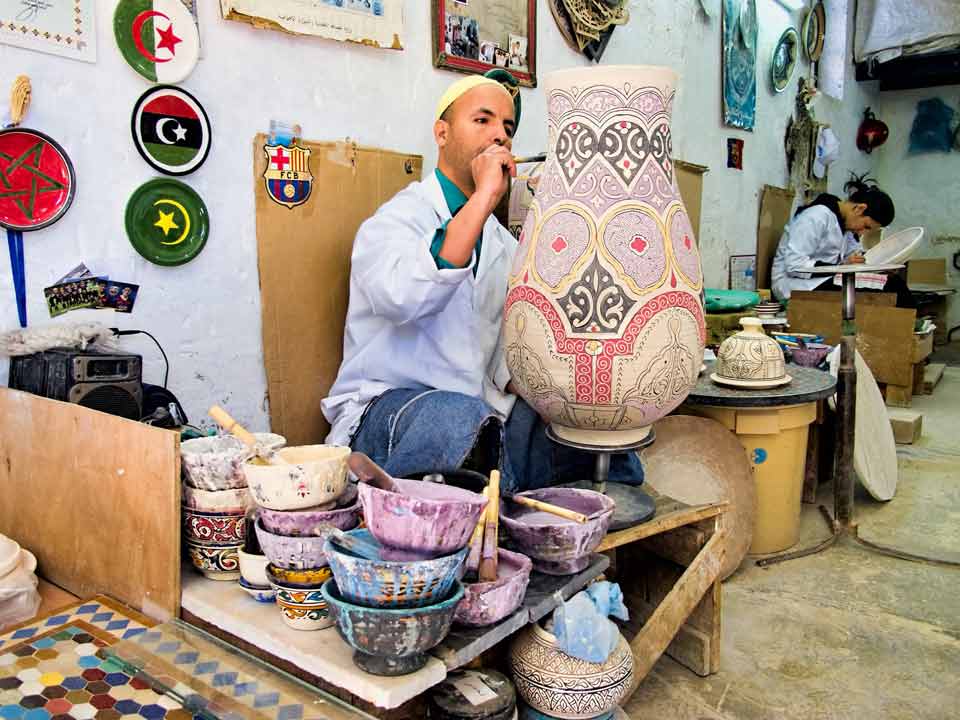 Fes Shopping Tour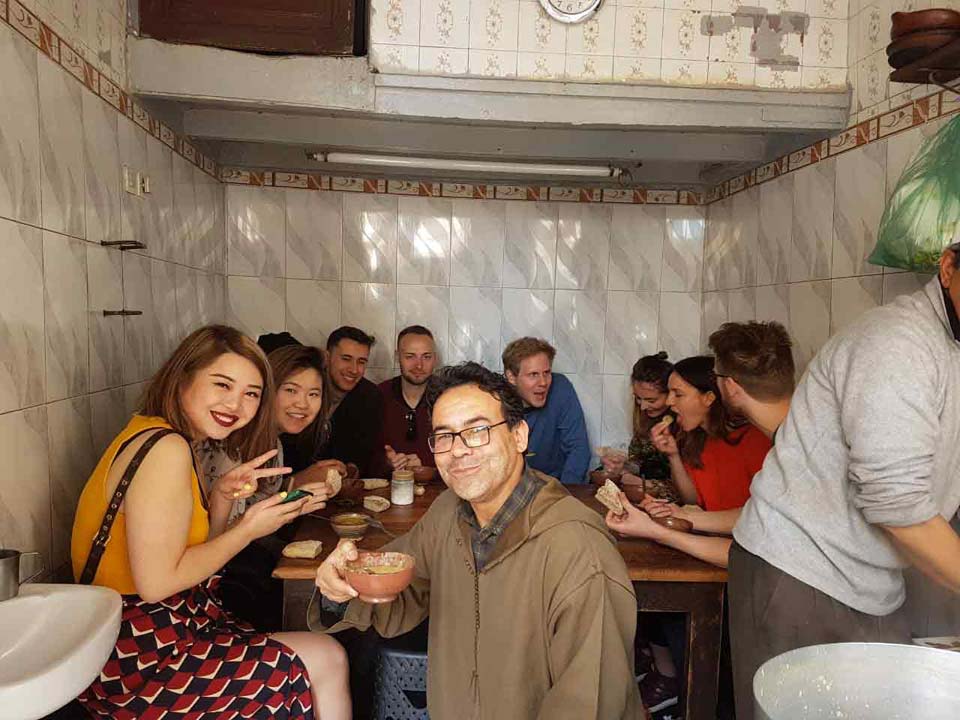 Fes Tasting Tour
Recommended fes desert tours.
Check our Desert Tours from Fes and back to Fes to experience the charm of Sahara Desert, camping and camel trekking.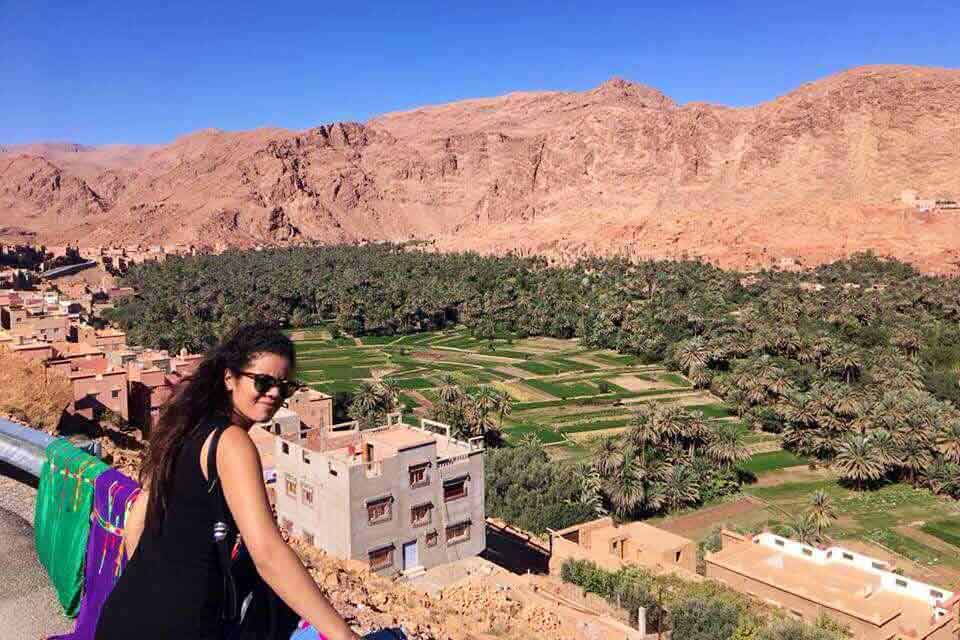 2 Days / 1 Night Desert Trip Fes to Fes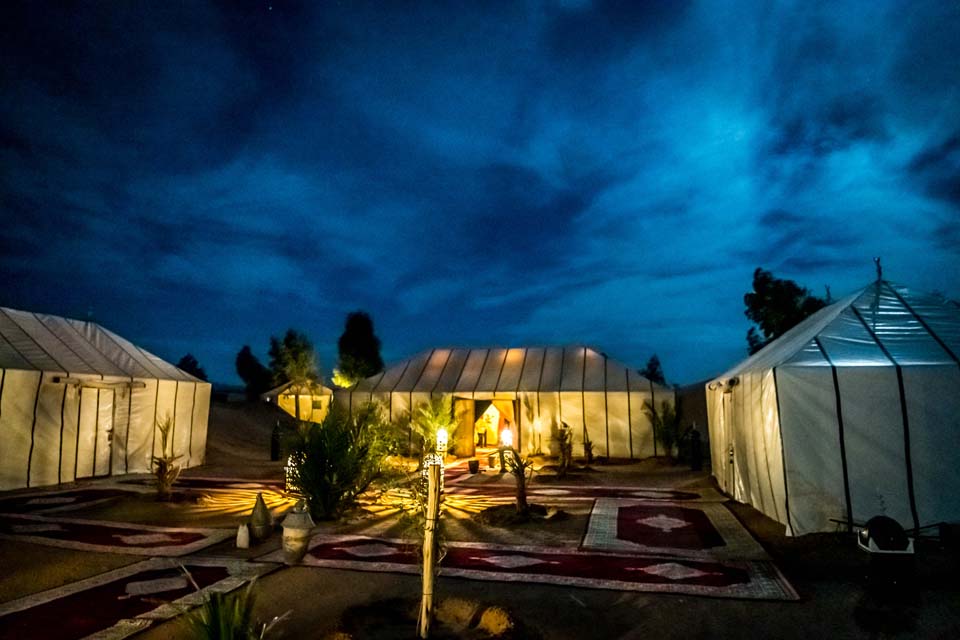 3 Days / 2 Nights Desert Trip Fes to Fes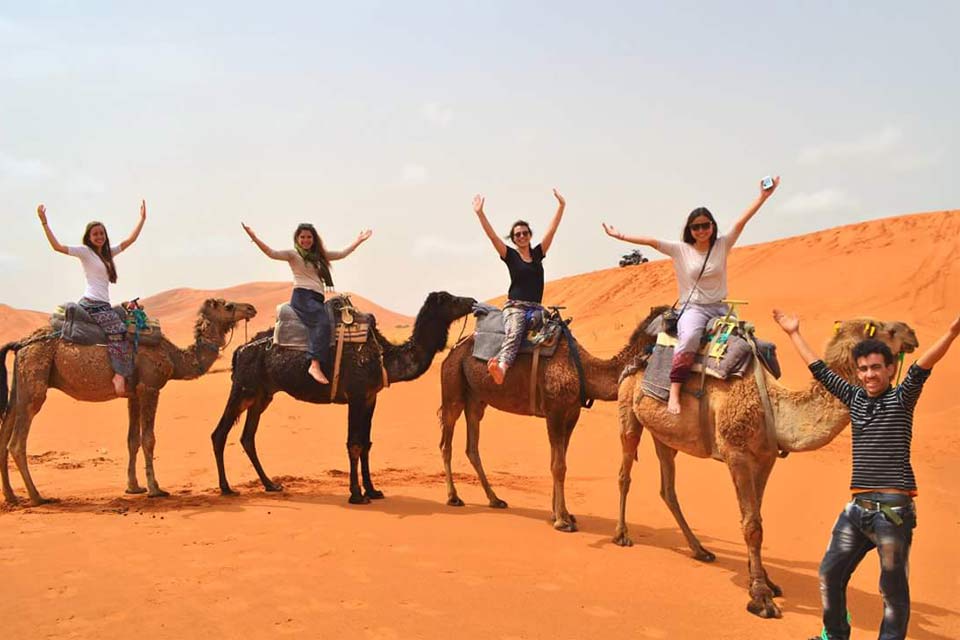 4 Days / 3 Nights Desert Trip Fes to Fes
Popular blog posts.
Our experts share their experience for our clients to enjoy the full experience without surprises.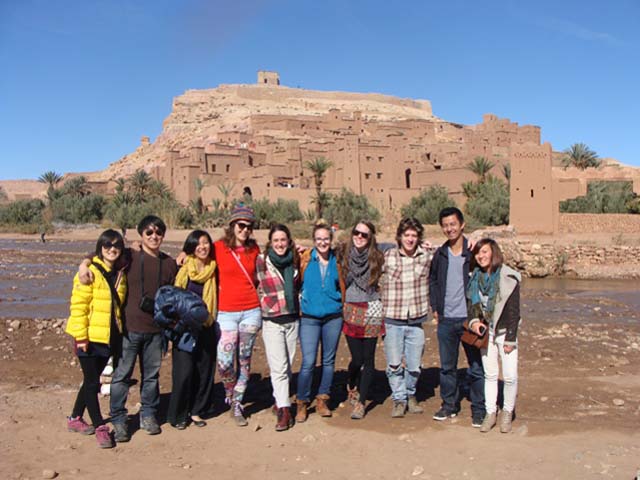 What should i pack to wear? Clothing Choices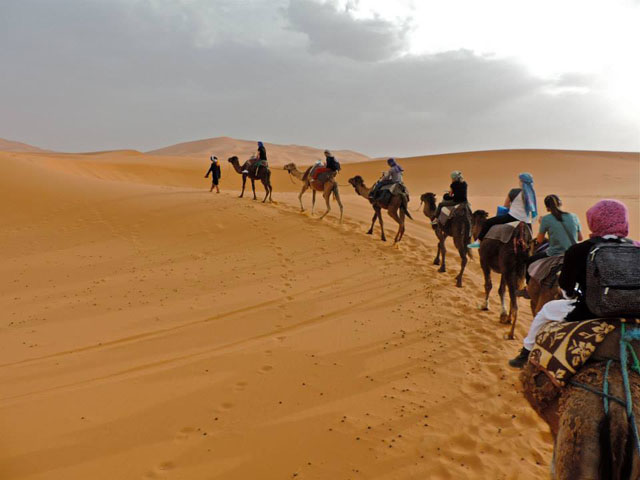 WHAT IS THE BEST TIME TO VISIT MOROCCO?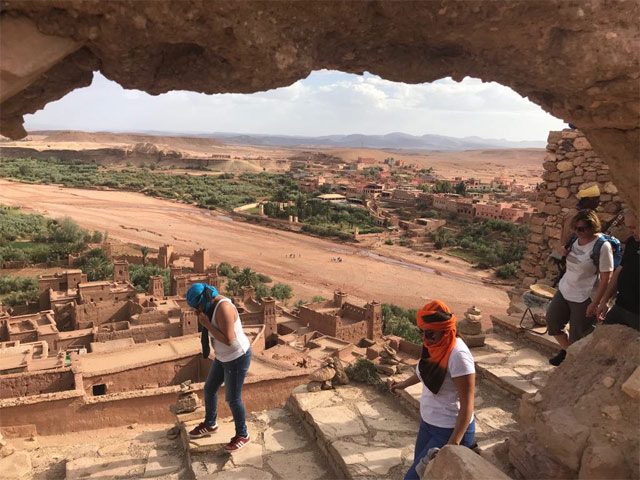 MOROCCAN RIADS - ALL WHAT YOU SHOULD KNOW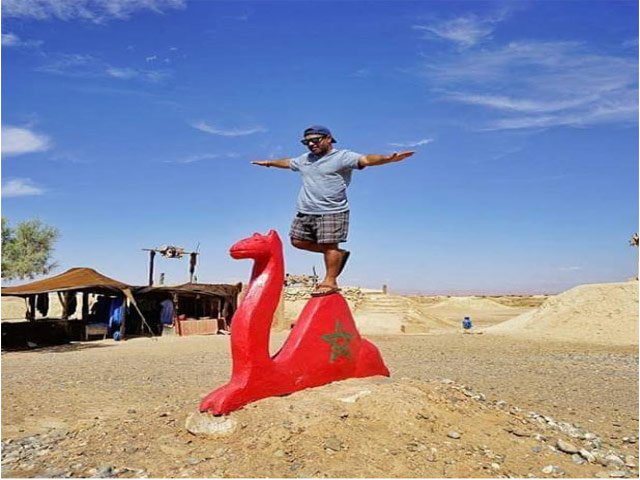 Morocco Diversity and Hospitality
Some photos of our greats tours.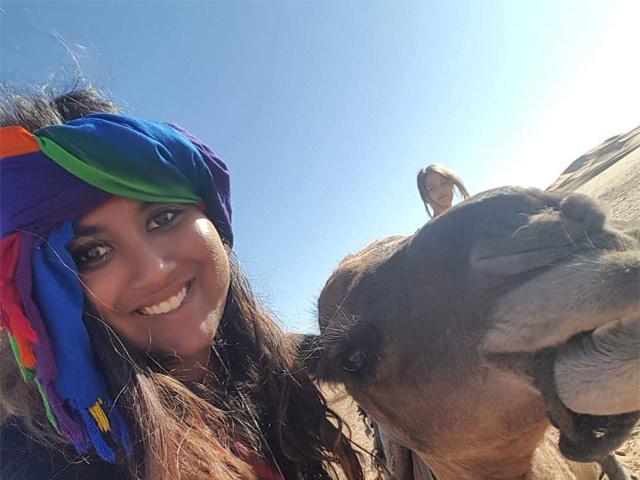 Chefchaouen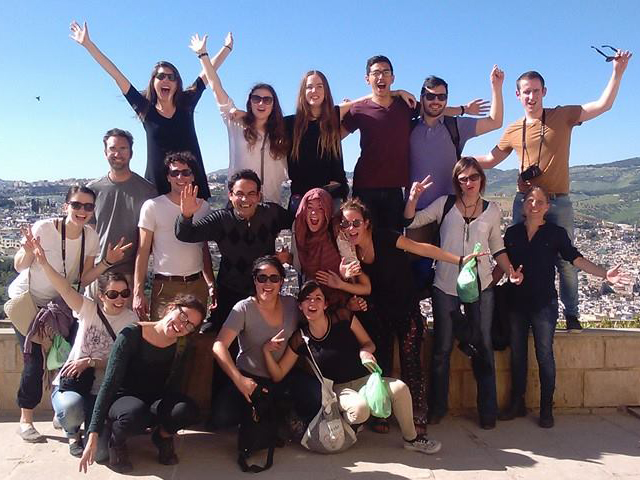 Testimonials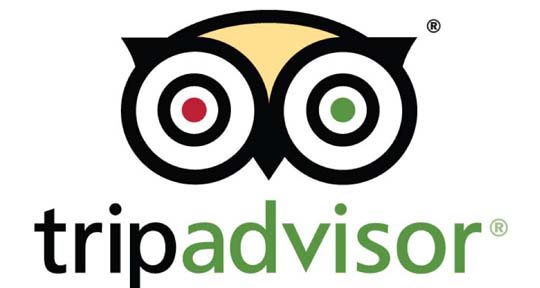 Best things to do and see in Fes
Free walking tour near fes, others cities to visit after fes, where are you traveling to.