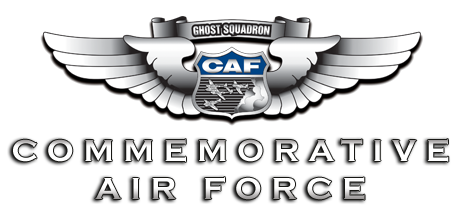 Henry B. Tippie NAEC
General Staff
Hall of Fame
Headquarters Staff
Non-Profit Information
Photo Gallery
2024 Victory Ball
New Unit Initiative
2024 Normandy Tour
2024 CAF Conference
Membership Options
Renew Membership
Member Benefits
Join Victory Circle
How To Get Involved
Find A Location
Contact Member Services
Ways To Give
Victory Plaza Brick Campaign
Gift Acceptance Policy
Media Inquiries
Update My Info
Aircraft Rides
2023 Meeting and Election Info
CAF Documents
B-17 Sentimental Journey Airbase Arizona
Description:
Base: Airbase Arizona Mesa, AZ
Website: http://www.azcaf.org/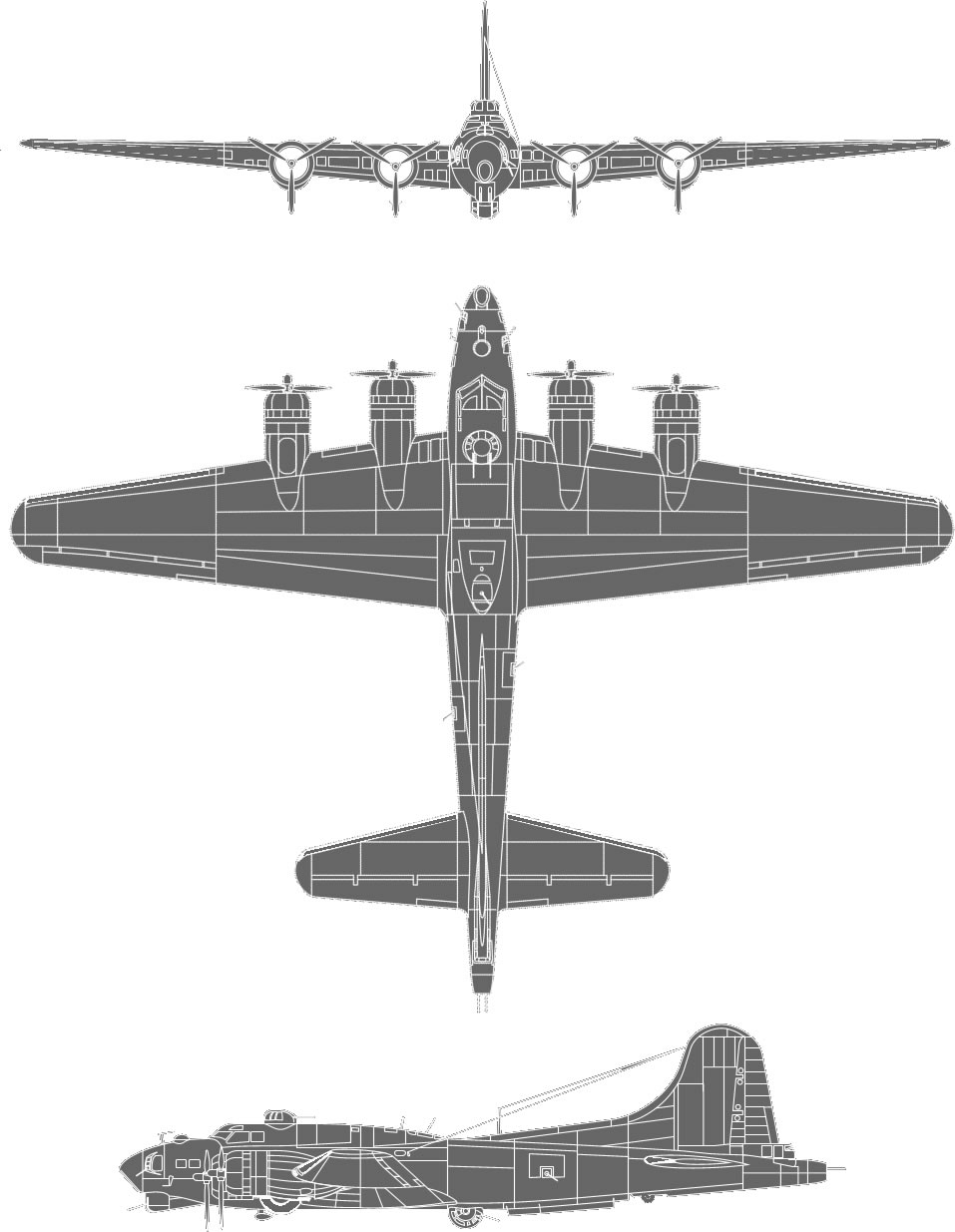 Sentimental Journey was originally manufactured and delivered to the U.S. Army Air Forces for war service in 1944 where she flew missions in the Pacific Theater. After the war she flew for training, testing and at-sea rescue missions and was eventually sold for surplus and used as a fire bomber. In 1978 the aircraft was purchased by a Commemorative Air Force (CAF) member and donated to the newly formed Arizona unit of the world-famous CAF. She was meticulously restored and is today maintained in tip-top condition and operated by all-volunteer crews from the membership of CAF Airbase Arizona.
The B-17 was primarily employed by the United States Army Air Forces (USAAF) in the daylight strategic bombing campaign of World War II against German industrial and military targets. The United States Eighth Air Force, based at many airfields in central and southern England, and the Fifteenth Air Force, based in Italy, complemented the RAF Bomber Command's nighttime area bombing in the Combined Bomber Offensive to help secure air superiority over the cities, factories and battlefields of Western Europe in preparation for the invasion of France in 1944. The B-17 also participated to a lesser extent in the War in the Pacific, early in World War II, where it conducted raids against Japanese shipping and airfields.
--Wikipedia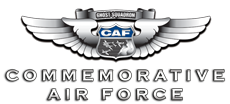 The 2023 Flying Legends of Victory Tour is underway!
Check out the map below for a list of stops that are currently scheduled., click on the city name to view details of the tour stop and to book your flight. flights are typically posted 6 weeks prior to arrival at the tour stop., the 2023 flying legend of victory tour has ended. planning for 2024 is underway. check back here in april for the latest info on our 2024 tour schedule..
If you are interested in a flight from our Mesa, AZ ramp during the winter months click here.
Warbird Appearances
Want one of our authentic WWII aircraft to attract crowds to your gathering/event? Click here for more information
26 th of April, 2023
Coming This April! A Living History Flight Experience
Rides Available in a B-17G and B-25J Thursday (April 27) thru Sunday (April 30, 2023)
Tours of the B-17 & B-25 Included with Museum Admission (April 26-30)
Planes of Fame Air Museum and the Commemorative Air Force (CAF), Arizona Wing, have an incredible "step back in time" experience for everyone coming in late April to the Museum. . The CAF is bringing both their B-17G Flying Fortress "Sentimental Journey" and their B-25J Mitchell "Maid in the Shade" to Planes of Fame and offering rides and tours throughout their visit.
Your admission to the Museum gets you a tour of these two incredible aircraft. Beginning Wednesday, April 26 and continuing daily until Sunday, April 30, guests to the Museum will have the opportunity to walk thru and tour both of of the CAF's visiting aircraft. Starting with Thursday, tours will begin in the afternoon (following flights) and the aircraft (and the Museum) will remain open each day until 5:00pm.
To book a flight in one or both of these aircraft, click this red button:
Learn more about both of these aircraft by clicking on these following links: B-17 Sentimental Journey and B-25 Maid in the Shade
While at the Museum, be sure to see our collection of nearly 100 historic aircraft, including several of the rarest aircraft in the world. Take a tour with our Museum Guides and watch our restoration teams at work. The Museum Gift Shop is stocked with some great items.
Looking for an extra thrill? Book a ride in a Planes of Fame P-51D "Mustang."
The Museum is also offering a 35-40 minute experience in one of its North American P-51D "Mustangs." This includes engine start, run-up, taxi plus a 20-minute flight. Discover what it was like to fly one of the fastest and most effective fighter aircraft from the Second World War. Click here for more info and to book your flight.
Events Calendar
Taste of Flight Gala 2023
Events at a Glance 2023
Events Videos
Memberships
Book our Venues
Buy Tickets Air & Space Museum Exploration of Flight Discounts & Benefit Programs
Location, Hours & Directions Air & Space Museum in Denver Exploration of Flight at Centennial Airport Accessibility Museum Store
Group Tours & Experiences Guided Group Tours Self-Guided Group Tours Flight Experiences Simulator Experience Air Racers Film
Our Exhibits View All Exhibits Visitor Favorites Limited Time Permanent Collections
Event Calendar All Events Air & Space Museum Events in Denver Exploration of Flight Events at Centennial Airport Book a Private Event
Flight Training Learn to Fly Flight Training Scholarships Flight Simulators Young Eagles For Pilots
Group Tours & Field Trips Guided Group Tours School Field Trips
Aerospace Pathways Drone Pilot Pathway Pilot Pathway Teacher Flight Pathway Wings Aerospace Pathways
Workshops & Camps Summer Camp Aviation Merit Badge Program Online Teacher PD Workshops Aerospace Discovery Family Workshops
Our History Wings Story Staff Directory Board of Directors Contact Us Diversity & Inclusion Captain Jeppesen Foundation Annual Reports
Join the Team Become a Member Become a Volunteer Careers at Wings Current Volunteers Donate

Behind the Wings®
Speakers Bureau
Press Releases
Video Gallery
B-17 Showcase
Date: September 17-22 Venue:  Exploration of Flight Categories:  Special Events
Join Wings Over the Rockies Exploration of Flight and the  Commemorative Air Force for a six day showcase of the B-17. Experience history come to life with rare warbird flights and ground tours!
September 17  |  9 a.m.-4 p.m.
September 18-21  |  9 a.m.-5 p.m. September 22  |  9 a.m.-4 p.m.
Purchase Tickets
The B-17 will be on display on our ramp and will also be doing flights along with several other rare war birds. Ground tours will be available when the planes are not flying or being moved on the ramp.
Flight experiences are not included in the price of admission (unlike ground tours) and must be purchased ahead of time through the Commemorative Air Force.
About the B-17
The US built over 12,700 B-17's and fewer than a dozen are airworthy. The B-17 Texas Raiders is one of out of three that are actively flying and offer public flights. This aircraft was the first Flying Fortress restored solely for educational purposes and to WWII configuration with machine guns and period-specific equipment.
Flying Legends of Victory Tour 8/1/2023
Come see the Commemorative Air Force's (CAF) authentically restored World War II aircraft. Climb into the cockpit of their B-17 and B-25 bombers, available for rides and tours. The B-17 Flying Fortress Sentimental Journey and the B-25 Mitchell Maid in the Shade will be parked next to the Museum.
A one-of-a-kind collection of the rarest historic military planes in the world will be near you. Come see them up close, and better yet, fly in one!
NOTE: Weather and other factors beyond the Commemorative Air Force's control may affect availability.
Ground Tours:
Purchase ground tour tickets at CAF gate, no reservation required.
August 1-4, 2023
Tues-Wed: 9:00 AM to 5:00 PM Thurs: 9:00 AM to 9:00 PM Fri: Schedule based on availability during Boeing Seafair Air Show flights.
August 5-6, 2023 Museum admission is required for ground tours during Jet Blast Bash .
Sat-Sun: Schedule based on availability during Boeing Seafair Air Show flights.
August 8-13, 2023
Tues-Wed: 9:00 AM to 5:00 PM Thurs-Sun: 2:00 PM to 6:00 PM
$30/family (up to four people)
$5/person w/ Museum admission (pay at CAF gate and show Museum wristband or proof of online ticket purchase)
Click the button below to book your ride directly with CAF. NOTE: Weather and other factors beyond the Commemorative Air Force's control may affect availability.
August 10-13, 2023
Thurs-Sun: 9:00 AM to 1:00 PM
Book Rides Here
sign up for our newsletter
This website may use cookies to store information on your computer. Some help improve user experience and others are essential to site function. By using this website, you consent to the placement of these cookies and accept our privacy policy.
National Air Tour of Historic WWII Aircraft
AirPower History Tour ​
The World's Most Famous Flying
B-29 Superfortress
and the planes, pilots, and crews of the Commemorative Air Force.
Tour Schedule
2024 we are currently working on the 2024 tour schedule. please check back later for further updates..
YOU ARE INVITED!
The CAF AirPower History Tour is coming to an airport near you! Experience the sights, smells and sounds of historic World War II aircraft. Visitors will have the opportunity to:
Get up close & touch the aircraft
Tour the cockpit
Talk to the crews
Teach the younger generations
See the planes FLY
Gift Certificates
Give the gift of a lifetime with a ride in one of our historic WWII aircraft. A limited number of seats are available at most tour stops.
Aircraft options vary.
Prices range from
$359 to $4,000.
Looking for FIFI, Diamond Lil, Bucket of Bolts , Gunfighter, or Other AirPower History Tour Merchandise? Visit Our Online PX Store at:
AirPower History Tour Merchandise
Join the Commemorative Air Force!
Find out more by visiting the following websites:, thank you to our sponsors.
To play, press and hold the enter key. To stop, release the enter key.
Aero Vintage Books
Books and Information for the Aviation Enthusiast
B-17 Spring and Summer Tours Announced
As the spring and summer flying and airshow season gets underway, it's nice to see all four of the actively flying B-17s in the U.S. these days have Living History Flight Experience (LHFE) tours or shows announced. The LHFE is an FAA-sanctioned program that allows qualified museums to offer rides in vintage warbirds to the general public as a bit of an exception to the normal operating rules for these old aircraft. The LHFE programs go a long way in keeping these B-17s in the air as a way to offset the cost of just flying these bombers period. With the price of high-octane aviation fuel jumping faster than auto fuel, one wonders how much longer it will be economically viable to keep flying these airplanes. Besides the direct operating costs, such things as maintenance and insurance costs have also skyrocketed. So, if any readers are interested…this might be the year. Do be aware, though, that these are old airplanes…you are not taking a commercial airliner…so weather and maintenance and other factors may modify the schedules available below.
The Commemorative Air Force's (CAF) B-17G Sentimental Journey (44-83514/N9323Z) has Living History Flight Experience tour dates set beginning on May 12 at Chino, California, and extending through September 5 at Medford, Oregon. All the dates are in the western U.S. and cover California, Utah, Colorado, Idaho, Montana, Washington, and Oregon. Check out the schedule here . Rides are being sold in the B-17 as well as the CAF's B-25 and C-47. B-17 flights are $475 for the waist compartment and $850 for the bombardier/navigator seats in the nose.
The CAF's other B-17G, Texas Rai ders (44-83872/N7227C) , has airshow dates posted in which they are displaying the airplane and also offering the Living History Flight Experiences. The airshow schedule is posted here and extends from April 23 to July 9 and includes visits in Texas, Mississippi, Georgia, and Kentucky. . B-17 flights are $495 for the waist positions, $700 for the navigator's seat in the nose, and $850 for the bombardier's seat in the nose.
The Yankee Air Force's B-17G, Yankee Lady (44-85829/N3193G) , based at Ypsilanti Airport near Detroit, Michigan, has a schedule posted for the spring and summer months with stops at Illinois, West Virginia, Pennsylvania, Missouri, Ohio, Wisconsin, Minnesota, and home state Michigan. Appearances start on May 10 and extend through September 24. B-17 flights are $495 per person…no aircraft location specified. Discounts are made of Yankee Air Museum members.
Newcomer to the LHFE program (apparently) is the Erickson Aircraft Collection B-17G, Ye Olde Pub (44-8543/N3701G) . Though it is not advertised as a participating aircraft on its website , the museum has announced that they will be selling B-17 rides at the Madera (California) Gathering of Warbirds Reunion on May 21. Whether further dates for rides to be scheduled has yet to be announced, at least as far as I can tell.
The Experimental Aircraft Association's B-17G, Aluminum Overcast (44-85740/N5017N) , based at Oshkosh, Wisconsin, remains grounded for some long-term maintenance to correct a structural problem found during a routine inspection. We hope to see the airplane return to the skies and tour again in 2023.
Aero Vintage Books: Contact Us or Sign Up for our Email Update for B-17 News, Information, and More
Please Note: If you subscribe to our occasional updates, you will immediately get an "Opt-In " email to verify that you indeed want to subscribe.  If you do not get this email, please check your "SPAM" folder to ensure it was not directed there. Without the "Opt-In" confirmation, you won't be subscribed. This process is required to reduce bogus email accounts being added to the subscription list. Thanks for your cooperation.

B-29 Doc to host B-17 CAF B-17 Texas Raiders and Friends in September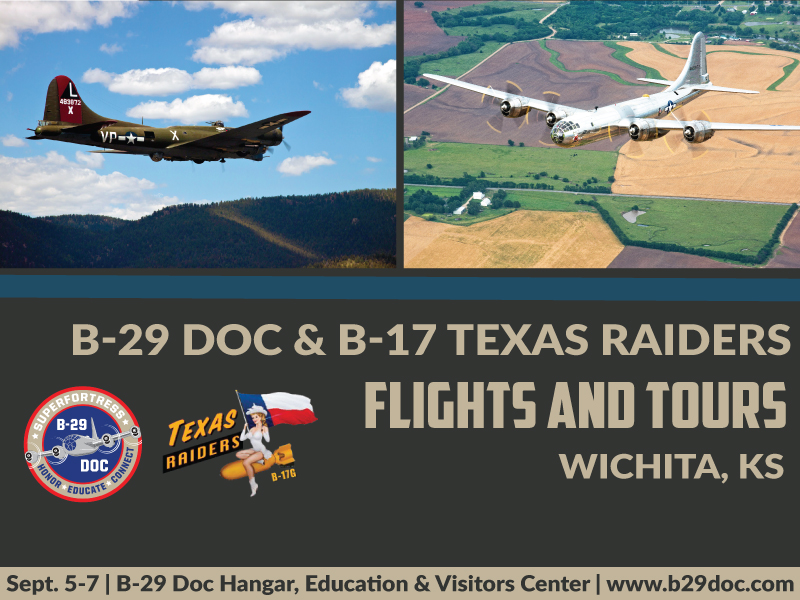 B-29 Doc will host the Commemorative Air Force (CAF) Gulf Coast Wing's Fly the Fortress and Friends tour, September 5-7, 2022. The Gulf Coast Wing's B-17 known as Texas Raiders and AT6/SNJ Texan will both be participating in the tour stop, along with B-29 Doc.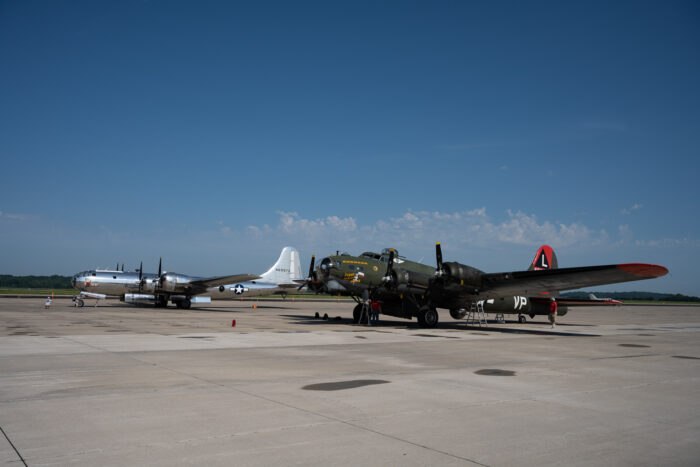 The CAF's B-17 Flying Fortress Texas Raiders will be accompanied by the AT6/SNJ Texan advanced trainer, the aircraft, in which thousands of airmen trained for combat.  Both aircraft will be available for Living History Flights and ground tours, along with B-29 Doc. The B-29 Doc Hangar Education and Visitors Center will be open Monday, Tuesday and Wednesday (Sept. 5-7) from 9 a.m. to 4 p.m., each day for ground and cockpit tours.
"In addition to honoring the veterans who flew and maintained these aircraft, the CAF mission is also to educate the public about U.S. military aviation history though hands-on experiences with these historic aircraft, as well as to inspire the next generation of aviators," said Nancy Kwiecien, executive officer of the Gulf Coast Wing of the Commemorative Air Force. "We're proud to partner with B-29 Doc and Doc's Friends to bring these historically important aircraft together in Wichita."
B-29 Doc Ride Flight Schedule
9/6: 5 p.m and 6:30 p.m.
9/7: 5 p.m.
B-17 Texas Raiders Ride Flight Schedule
9/5: 4 p.m.
9/6: 10 a.m and 11 a.m.
9/7: 10 a.m. and 11 a.m.
AT6 Texan/SNJ Ride Flight Schedule
9/5: 3:30 p.m.
9/6: 11:30 a.m. and 3:30 p.m.
Ride tickets are available for all aircraft via these links:
B-29 Doc: b29doc.com/rides
B-17 Texas Raiders, AT6 Texan: b17texasraiders.org
Admission to the B-29 Doc Hangar, Education and Visitors Center for this event will be $15 per person or $25 per family. Tickets for ground and cockpit tours can be purchased at the door on the day of the event.