Disclaimer: This website belongs to a private agency. It is not owned by or affiliated with the European Union. You can visit the official EU website here: european-union.europa.eu. The aim of this site is to inform travellers about ETIAS for Italy.
Etias Italy » How to Apply for an ETIAS Visa Waiver for Italy with a Criminal Record
How to Apply for an ETIAS Visa Waiver for Italy with a Criminal Record
From 2025, nationalities that are now allowed to enter Europe visa-free will need to apply for a ETIAS (European Travel Information and Authorization System) visa waiver before visiting the Schengen area — including traveling to Italy.
The ETIAS system is being implemented precisely to strengthen border security and modernize visa and immigration document checks. Schengen countries will collaborate and share information regarding foreigners entering any of the member countries.
Travelers with a criminal conviction may wonder whether they'll be allowed entry into Italy and if so, whether they'll need a special visa application to do so. This article is intended to help felons and foreigners with a criminal record understand the ETIAS regulation and how to obtain a permit to visit Italy.
Can You Go to Italy with a Criminal Record?
Some countries, like the United States and Canada, are notoriously strict when it comes to granting visas to felons. Fortunately, that is not entirely the case in Europe (and therefore, Italy).
A criminal conviction does not represent a reason for denial of your visa or travel permit per se. This means that, if you're eligible for an ETIAS visa waiver for Italy, you can still apply regardless of your criminal history.
European authorities tend to reject visa applications and entry into the territory only if they detect a serious threat to the security of the area and its residents. Minor prior convictions in your home country or elsewhere, therefore, are unlikely to jeopardize your chances of being granted an ETIAS or Schengen visa and admitted into Italy.
Serious crimes like human trafficking and drug offenses as well as convictions that required the felon to spend 3+ years in jail are likely to have a negative impact on your application. Of course, visa and entry requests are reviewed on a case-by-case basis and your specific circumstances will be taken into consideration when assessing the application.
Applying for an ETIAS Visa Waiver with a Criminal Conviction
If you intend to travel to Italy for short trips starting from 2025 and are from one of the eligible countries, you will need to apply for an ETIAS visa waiver . The application is very straightforward and is designed to only take minutes. You can apply online from anywhere in the world as long as you have access to a reliable internet connection.
The application form will include a series of questions that you'll need to answer as truthfully and accurately as possible. Questions are likely to cover the following topics:
Your personal information such as full name and date and place of birth
Your passport information such as country and date of issue as well as the expiry date
Your contact information such as current mail and email address
Security-related questions relevant to the assessment of your application
Itinerary-related questions regarding the plans for your trip to Europe
Incomplete or incorrect information in your ETIAS Italy application form may result in delays and potentially even rejection.
You will also be asked to submit relevant supporting documentation as part of your application. Usually, supporting documents include your passport and a credit or debit card to pay the ETIAS application fee. However, depending on your individual circumstances, you may be asked to submit further documents.
Do Countries Share Criminal Records?
All EU countries, including Italy, share information via the European Criminal Records Information System (ECRIS) . ECRIS is a database through which member countries exchange data regarding criminal convictions within the European Union.
Freedom of movement within the Schengen area may potentially facilitate escaping a sentence by going to another country (there are no hard internal borders within Schengen). Sharing information through ECRIS will help prevent this from happing.
In April 2019 the European Commission took one step forward and approved the creation of a European Criminal Records Information System on convicted third-country nationals (ECRIS-TCN), including stateless travelers. The reason for this database is to facilitate the exchange of criminal records information on convicted non-EU nationals , which will allow European authorities to better fight international crime and terrorism.
The ECRIS-TCN system will be managed by the EU-LISA agency . The same agency will manage the ETIAS program together with other large-scale information systems in the area of freedom, security, and justice.
Does a Criminal Record Expire?
This varies greatly depending on a specific felon's circumstances such as:
The type of crime they have committed
The country in which the crime has been committed and where the felon has been convicted
The total deletion of the data concerning a person's past convictions is called expungement . Rules regarding expungement change from country to country and in some cases (like the US) from state to state. An alternative to expungement is having one's record sealed. In this case, the public won't be able to access it.
By using our website you accept our Cookies Policy. Click here , to know more. I agree
This is a privately owned website and not a government agency. FTC Disclosure: We may be compensated if you make a purchase via a link on this site.
Uspassporthelpguide.com is a privately owned website. Privacy
Which Countries a Convicted Felon Can Visit With a Passport?
Some countries do not require a U.S. citizen to have a passport before entering. So, a convicted felon will not have a problem going to any of these countries. But there are plenty of countries that do require a passport and a visa. A convicted felon with a passport is not guaranteed entry when a visa is required.
TABLE OF CONTENTS
What Countries Can a Convicted Felon Travel to?
Caribbean countries
European countries
South Africa
Philippines
United Arab Emirates
Remember that a valid passport is necessary, and the six-month passport validity rule applies for more information on travel restrictions for a convicted felon here .
Which Countries Denied Entry if You Have a Convicted Felony?
Visitors who are traveling to these countries below with a felon may be denied if they have a convicted felony.
New Zealand
United States
United Kingdom
Which Countries Where Visas Are Required and Request Criminal Records?
Some countries that require a U.S. citizen to have a visa for entry may want you to get it before traveling or upon arrival. During the visa application, these countries will ask about your criminal history and may not issue a visa depending on the crime. Such countries are
With a felony conviction, you may be denied entry. Other nations that require a pre-entry visa are Brazil and India.  The excellent news about Brazil and India, their visa application does not ask about a criminal record. So, a convicted felon can travel to these nations without fear of denying entry.
Where to Apply for a Visa?
Some countries have complicated visa processes. The best advice is to seek visa services to prevent any delays, especially if a visa is required in advance or even if you can get one at a port of entry. Getting one when you arrive can take time away from your trip. Also, as a felon, you do not want to be denied entry after making your trip.
Conclusion:
If you plan to visit any country that requires a visa for entry, apply at an embassy way in advice to prevent any disappointment. If a visa is only granted at the port of entry, it is best to ask an embassy if you will be denied entry based on your conviction before boarding your flight. It is necessary so that you can go to another country that may not need a visa to visit.
May 04, 2018.
Choose your passport office location.
Passport Services
New Passport
Passport Renewal
Child Passport
Passport Replacement
Name Change
Lost Passport
Passport Correction
Second Passport
Passport Card
Where to Apply
Passport Offices
Expedited Services
Regional Passport
Expedited Visa & Passport Directory
Acceptance Agent
Passport Forms
Passport Photos
Passport Requirements
Passport Fees
Passport Books
Passport Applications
International Drivers Permit
Travel Visa
Do you really want to delete this post ?
ETIAS and travelling to Europe with a criminal record
This website does not belong to, nor is it affiliated with, the EU. The official website of the European Union is europa.eu.
Travellers with criminal records may be concerned about how ETIAS will affect their opportunities to visit Europe.
Having a criminal record will not automatically prevent you from travelling to Europe, even following the launch of ETIAS .
The new travel authorisation system is aimed at preventing serious cross-border crime —whether or not ETIAS will be approved if you have a criminal record depends on several factors including the type of crime committed.
Can I travel to Europe with a criminal record?
If you have a minor criminal record, you can usually still travel to Europe .
Although there are strict policies for foreign visitors with serious convictions, entry may be granted to travellers with lesser convictions, especially if a significant amount of time has passed.
Examples of less serious criminal convictions include minor driving offences, petty theft, or trespassing.
Generally speaking, admissions policies for Europe are less strict than for North America .
What about travelling to Europe with a serious criminal record?
Whilst criminal records for minor offences are unlikely to stop you from travelling to Europe, more serious offences could cause issues.
From 2025, you will need to pass the ETIAS screening process .
If, based on a serious criminal record, a traveller is considered a threat to the safety of the Schengen Area , ETIAS will not be granted. If ETIAS is not granted, you cannot travel to Europe.
More information about ETIAS and serious criminal offences is provided below.
Will I be asked about my criminal record at the Schengen border?
Although the policy can differ between individual countries, in general, you will not be asked questions about your criminal history at the Schengen external border.
This will be even less likely with the introduction of ETIAS as security screening will take place before you reach the border .
If European border authorities do require security information, you must answer questions accurately and honestly.
How does a criminal record affect my ETIAS application?
According to Artivle 4 of the ETIAS regulation, one of the aims of ETIAS is to 'contribute to the prevention, detection, and investigation of terrorist offences and other serious criminal offences'.
It does this by identifying potential security risks before they reach Europe.
Personal and passport information provided on ETIAS applications is automatically screened against international security databases .
Will ETIAS be denied if I have a criminal record?
If there is an alert in any of the security databases, your ETIAS application will go on to be reviewed manually.
A criminal conviction may result in an alert, but this does not mean automatic refusal. The application goes to the ETIAS National Unit responsible . You may be asked for additional documentation or, in a small number of cases, to attend an interview.
You can still apply for ETIAS, even if you have a criminal record. Each case is reviewed individually.
Criminal record questions on the ETIAS form
You need to answer some safety and security questions when completing the ETIAS application form. These include information about past criminal convictions .
You must provide accurate and honest information on your ETIAS form. Having a criminal record does not mean your application will be automatically rejected. It depends on:
The type of crime committed
When the crime took place
ETIAS will be rejected if, based on this information, the applicant is considered a current threat to Europe.
The ETIAS Watchlist and suspected criminal offences
To achieve the goal of preventing crime in Europe, ETIAS also takes into account people suspected of having committed serious offences .
Serious criminal include terrorism , human trafficking, drug trafficking, and organised crime.
In such cases, travel to Europe may be blocked even though the individual has not been convicted. Names are added to the ETIAS Watchlist only when there are reasonable grounds to suspect the participation in serious criminal activity.
How do European countries share information on criminal records?
The European Criminal Records Information System (ECRIS) allows for the exchange of information about EU nationals with criminal records.
This will be extended to third-country nationals convicted of crimes in the EU through ECRIS-TCN. ECRIS-TCN allows EU countries to identify member states holding a criminal record on the third-country national being checked.
Law enforcement agencies can easily access information on a non-EU national's criminal history , regardless of the Member State they were convicted.
The system makes it easier and faster for law enforcement agencies to identify third-country nationals previously convicted in the EU.
ETIAS and ECRIS-TCN interoperability
ETIAS and ECRIS-TCN are managed by eu-LISA. Six eu-LISA systems will be interoperable:
The interoperability of these key systems will better protect Europe from criminal activity .
Can I apply for ETIAS if I have a criminal record?
Yes, you can still apply for ETIAS even if you have a criminal record. As explained above, minor criminal convictions are unlikely to result in denial.
If you have a more serious criminal record, you may apply even though the result could be negative. Speak to the embassy or consulate of the European country you wish to visit if you have concerns.
Should your ETIAS application be denied , you'll be given a reason for the refusal. You'll also be sent information about the appeals procedure.
By using our website you accept our Cookies Policy. Click here to know more. I Agree
Italy Travel Restrictions
Traveler's COVID-19 vaccination status
Traveling from the United States to Italy
Open for vaccinated visitors
COVID-19 testing
Not required
Not required for vaccinated visitors
Restaurants
Not required in public spaces and public transportation.
Italy entry details and exceptions
Ready to travel, find flights to italy, find stays in italy, explore more countries on travel restrictions map, destinations you can travel to now, dominican republic, netherlands, philippines, puerto rico, switzerland, united arab emirates, united kingdom, know when to go.
Sign up for email alerts as countries begin to open - choose the destinations you're interested in so you're in the know.
Can I travel to Italy from the United States?
Most visitors from the United States, regardless of vaccination status, can enter Italy.
Can I travel to Italy if I am vaccinated?
Fully vaccinated visitors from the United States can enter Italy without restrictions.
Can I travel to Italy without being vaccinated?
Unvaccinated visitors from the United States can enter Italy without restrictions.
Do I need a COVID test to enter Italy?
Visitors from the United States are not required to present a negative COVID-19 PCR test or antigen result upon entering Italy.
Can I travel to Italy without quarantine?
Travelers from the United States are not required to quarantine.
Do I need to wear a mask in Italy?
Mask usage in Italy is not required in public spaces and public transportation.
Are the restaurants and bars open in Italy?
Restaurants in Italy are open. Bars in Italy are .
Matador Original Series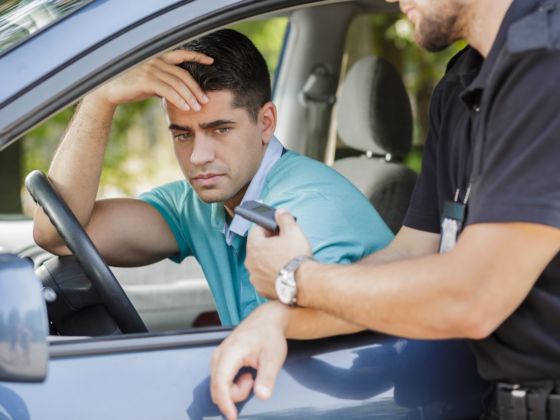 7 Countries You Can't Enter if You Have a DUI
G etting a DUI will make your life harder in multiple ways, but we rarely consider the impact it can have on your ability to travel abroad. Sure, the potential for injury to you and others, astronomical fines, marks on your record, and possible jail time should be big enough to deter you from drinking and driving, but to top it off, some countries may bar you from entering their borders for as many as 10 years. The last thing you want is to book your dream vacation, arrive at the country's border, and be turned away because of your DUI. If you have a DUI on your record and you're planning a trip to these seven countries, even if you are only backpacking and not driving, you may be denied entry or be required to provide special documentation.
Mexico takes a harsh stance against DUI convicts. Foreigners with drunk driving convictions within the past 10 years are generally refused entry into Mexico. This is because the country's immigration laws consider a DUI an indictable offense, similar to a felony, and felons are prohibited from entering. Mexican border guards have, however, been known to let travelers pass through with very little scrutiny, so while you could always risk it, don't be surprised if you're turned away.
2. United Arab Emirates
Since the Emirates adhere strictly to Muslim scripture, wherein the consumption of alcohol is a sin, their stance on DUI's is predictably harsh. No specific laws prevent travelers with a DUI from entering any Emirati country, but alcohol-related offenses are frowned upon and may make entry more difficult. Your success really depends upon the strictness of the individual immigration officer.
As a US citizen, entering Iran is already pretty difficult. Trying to enter with a DUI is even more so. Since there are no Iranian embassies within US borders, Iran does not have access to your criminal record. However, you must undergo a "good conduct screening," during which they will ask you about your history with drugs, alcohol, and related convictions. Admitting to a drinking and driving conviction will likely result in the immigration officer denying you entrance. Similar to the UAE, it ultimately depends upon the individual officer and on what you decide to disclose.
4. China, Japan, and Malaysia
In contrast to Iran and the UAE where total honesty might not be the best policy, it's in your best interest to disclose your DUI when entering China , Japan , or Malaysia . These countries conduct extensive background checks, and lying about past misdemeanor charges or a criminal background is actually worse than revealing it. For your best chance at entry, contact the US consulate to determine the best course of action. Usually, that means applying for a free travel waiver .
Canada is sneakily one of the most difficult places for US citizens with a DUI to travel. Impaired driving is considered a felony in Canada, and anyone with a DUI is restricted from entering the country for at least five years. Once the five years are complete, and if you have an otherwise clean criminal history, you can pay a $200 fine or apply for criminal rehabilitation to be allowed entrance into Canada. If you're patient, you could also simply wait 10 years after the conviction to be deemed "rehabilitated by time." Further details of Canada's DUI laws can be found here .
6. South Africa
While misdemeanor DUI's are not a problem in South Africa , a DUI classified as a felony could present serious problems. You will be expected to voluntarily disclose any criminal record at the South African border, even if not asked specifically. Failure to do so is called "deception by silence" and will result in your immediate refusal. If you do disclose your situation and are denied — again, depending upon the judgment of the immigration officer — you can return to the country once the conviction has left your record.
More like this
7. australia.

Trending Now
An overnight train is the best way to experience canada's winter wilderness, 10 luxury train rides in the us that are worth splurging on, how to get the new 90-day vietnam tourist visa, the best cruise line drink packages for every budget, the ultimate summer backpacking gear guide, discover matador, adventure travel, train travel, national parks, beaches and islands, ski and snow.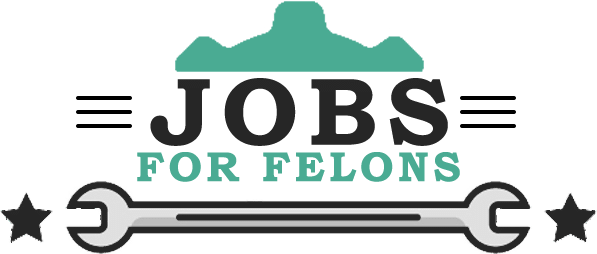 Can a convicted felon travel to Italy?
Can you go to Italy with a criminal record ? Well, a lot of felons desire to get back to normal life after getting released from prison. They wish to perform and experience everything that is viable for a free man to lead a normal life. From finding a job to spending quality time with family, felons want to do everything that will take them back to their clean life before imprisonment. And, yes, like any healthy and sane individual, felons wish to travel and explore the world. Italy is one of the most coveted destinations for felons in the USA. So, the question comes are felons allowed to travel abroad ?
Well, the post below explains whether or not a felon can visit Italy.
Travel restrictions for felons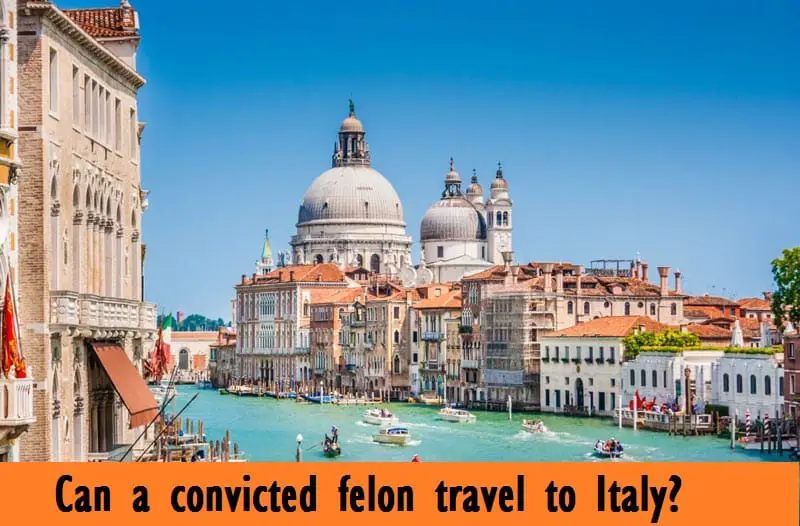 In a nutshell, felons are allowed to travel to Italy after getting released from prison. But it will only be possible if the felon complies with all the necessary requirements and restrictions which come along due to his conviction status.
First, felons have to complete all terms of sentence upon release. It involves the probation period and all other associated formalities. These include reporting to probation officer either through monthly checking or in-person attendance. A felon will only receive the permission to travel abroad when he completes the entire probation period.
When a felon is under probation, he is not supposed to leave his residing district without any prior permission from probation officer. After he completes the probation period, he will be granted the right to travel overseas.
Recommended: Can A Convicted Felon Travel to Hawaii?
Now, when it comes to visiting Italy for an American, a passport is always mandatory. The passport is the proof that the government has allowed you to go for international travel. A lot of people are in a dilemma whether or not felons can avail passports. Well, this is to note here, felons are legally eligible to get passport after they complete their probation period.
However, pending legal charges may pose issues while obtaining passport for a felon . It's because if you leave your country with pending charges, it will be considered as unlawful steps to bypass prosecution. And that's a terrible federal crime.
Italy is one of the most coveted tourist destinations in the world. No wonder, felons would have this desire to visit the beautiful and historic country at least once in a lifetime. In fact, Italy is a dream destination for many and people save for years to land in Rome.
One among the most popular among the top 10 most visited nations in the whole world, Italy draws in 30 million travelers every year. Seeped in rich heritage and culture, the country is famous for its iconic architectural wonders which have kept us in awe since ages. Some of the world's best paintings and legendary sculptures of the world are in Rome  and Florence. The lovely Venice is another prominent city in the country which is especially famous for its unforgettable gondola rides.
Then, of course, Italy is the land of pizzas, gelatos and finest of wines. The country is the perfect place for food connoisseurs as well. On top of that, Italy mesmerizes with its pleasant weather and warm hospitality. Italians are some of the friendliest people on earth.
Besides, many of the felons residing in America today have their ancestral origin in the Roman land.
Put simply, Italy is a must-visit destination for many felons in the US.
Visiting Italy
After we have discussed the requirements to be observed by a felon to travel abroad, it's time to discuss how to visit Italy.
Well, the popular most means of traveling to Italy is through cruise. Now, you should know, you can choose any one from two kinds of cruises. One is called close loop and the other one is dubbed as open loop.
With the closed loop cruise, the journey will start & conclude in same American port only. On the other hand, open loop cruises have different departure & final port locations. If you are okay with concluding your trip in a different city, you may opt for open loop cruise. However, it's to note here, the closed loop option comes with fewer restriction compared to the open counterpart.
You must carry the necessary documents for a seamless entry into the cruise that will take you to Italy. Added to the cruise ticket, you will have to carry your government approved photo ID and your birth certificate.
If you go for the open loop option, don't forget to bring your passport. However, it's always advised to carry passport when you are traveling abroad, even when you are in closed loop cruise.
Apart from being an identification proof, the passport will help you to catch an overseas flight in times of emergency. For example, you may need to take a flight in case you miss out on embarking on the cruise at the given time. This way, the flight can take you to a nearby port so that you can board the ship from there. Besides, say you arrive in Florence only to find something critical has happened at home. In such situations, you will have to take a quick flight to reach the US as early as possible. And passport verification is must when you have to board an international flight.
Requirements to follow while visiting Italy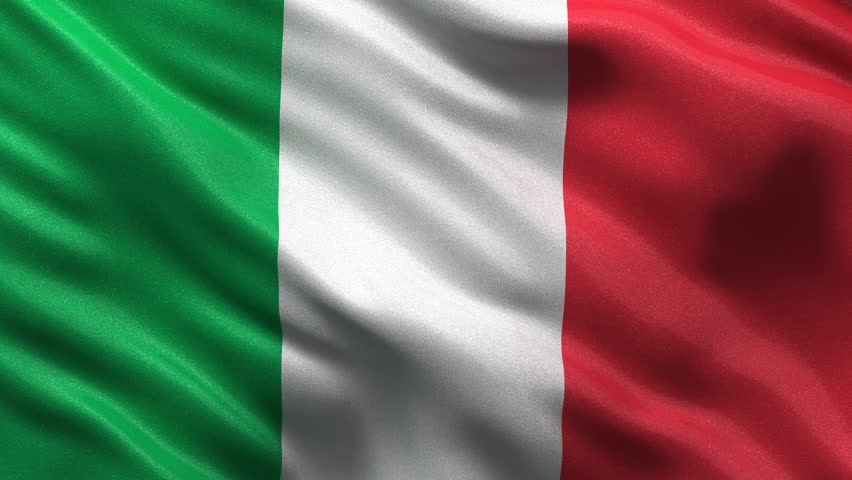 The Roman country has imposed certain requirements for US citizens, irrespective of their conviction status.
First of all, it is required by the Italian law that any traveler from America willing to visit Italy must carry a passport which will be valid for minimum 6 months. Visa is not required for those American citizens who wish to stay in Italy for less than 3 months or 90 days. If you stretch your stay to over 90 days, you have to get a visa.
If you are a felon, it's better to wrap up your tour before 90 days only. If you extend your stay, the government may ask to check your criminal record. You certainly don't want that.
Besides, in the light of your felon status, it's advised to be extra careful while traveling in Italy. Do not do anything that may spark controversies or get you entangled into legal difficulties. You certainly don't wish to rot in a jail in Rome and go back to your dark past. So, behave properly with caution and care when you have finally received the second chance to be a free man.
Family support is crucial
It becomes psychologically challenging for a felon to come back to normal life after being released from prison. He may have this long-awaited dream of visiting Rome one day but you may find him drowning to depression after coming back home. In such situations, it's the family members who should motivate the felon to board the cruise to Italy. It will be even better if some of his close ones also choose to join him in the trip. This way, he will feel more secured and relaxed in the company of near ones.
Moreover, if family members are traveling with the felon, they will be able to keep check on his behavior and activities. They would be able to prevent him from any action in Italy that could land him up with legal charges.
So, be with him and help him to make the most of his second chance.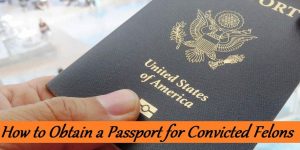 Can a felon get a Passport?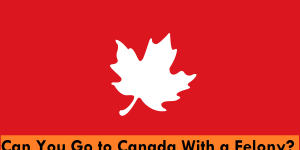 Can You Go to Canada With a Felony Conviction on your Record?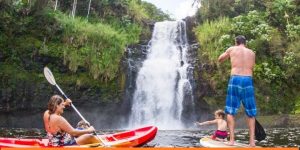 Can A Convicted Felon Travel to Hawaii in 2023?
Leave a comment cancel reply.
You must be logged in to post a comment.
Jobs For Felon
Quick links, useful links, contact info.
Italy Tourism
Italy Hotels
Italy Bed and Breakfast
Italy Vacation Rentals
Flights to Italy
Italy Restaurants
Things to Do in Italy
Italy Travel Forum
Italy Photos
All Italy Hotels
Italy Hotel Deals
Last Minute Hotels in Italy
Things to Do
Restaurants
Vacation Rentals
Travel Stories
Rental Cars
Add a Place
Travel Forum
Travelers' Choice
Help Center
Visit Italy with a felony DWI conviction - Italy Forum
Visit Italy with a felony DWI conviction
United States Forums
Europe Forums
Canada Forums
Asia Forums
Central America Forums
Africa Forums
Caribbean Forums
Mexico Forums
South Pacific Forums
South America Forums
Middle East Forums
Honeymoons and Romance
Business Travel
Train Travel
Traveling With Disabilities
Tripadvisor Support
Solo Travel
Bargain Travel
Timeshares / Vacation Rentals
Europe forums
Italy forum
This post was determined to be inappropriate by the Tripadvisor community and has been removed.
I think it is only the USA that gets concerned about the criminal records of visitors.
"I think it is only the USA that gets concerned about the criminal records of visitors"
I do not think the US does this for Canadian visitors at least re DWI's
But I think the situation can be more difficult for visitors who need visas and need to provide more detailed information
You said you called the US consulate, try the Italian consulate instead
re: US consulate... I called the Italian US-based consulate with no luck on getting clarity. :(
This topic has been closed to new posts due to inactivity.
Venezia Seconda Parte: A Semi On the Go Trip Report 8:43 pm
Rural Stay Near Rome in November - With a Family 8:21 pm
Livigno 2024 6:49 pm
Unusual places in Rome 6:42 pm
First Holiday 6:39 pm
Food tour choice 6:39 pm
Tipping in cafe rules 6:36 pm
Is Italy safe for travel 6:25 pm
New itinerary-Northern Italy from Venice 6:23 pm
Lanciano / Abruzzo 6:12 pm
Does this seem doable? 6:07 pm
Best Italy destinatin for vacation 6:06 pm
Itinerary..please review for suggestions! 6:06 pm
Quick bite near colosseum? 6:04 pm
Best time of year to visit Italy 3 replies
What to Buy in Italy? 5 replies
BNL D'Italia Bank locations 35 replies
Train from Milan to Monaco 2 replies
train from Milan to Cinque Terre 13 replies
5 Best Cities to Visit 48 replies
Frecciarossa vs Frecciargento 13 replies
simple explanation please for "allora....alora " 6 replies
Milan to Lucca 9 replies
Northern Italy - Lake Como & Switzerland 4 replies
Italy Hotels and Places to Stay
TIPS FOR FIRST TIME TRAVELLERS
How to use the trains in Italy
Emergency Call Info
Driving in Italy
Thinking of renting a car? Read this first
Entry VISA Info
Ultimate Guide to Driving in Italy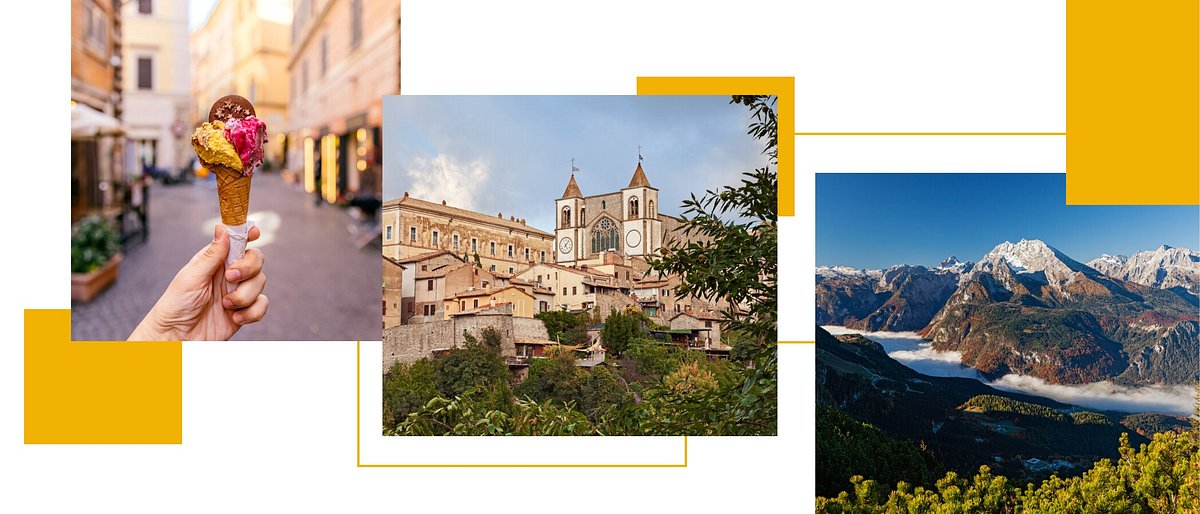 Can Felons Travel? What You Need to Know About Felony Travel Restrictions
Traveling in the modern world often includes many regulations, restrictions, and complications. While it's certainly not impossible for most people, it is worth your while to research yourself and your situation before you make any travel decisions. 
One of the biggest things to focus on is your legal status as a criminal or convicted felon . In the eyes of the law, a person's status will often lead to many different implications on their ability to travel internationally.
Of course, this doesn't apply to every country — in fact; your legal status won't be a problem in many countries around the world. But learning about the countries where you might have to jump through some extra hoops to get into can help ensure your traveling experience is as smooth as possible.
This is everything you need to know about felony travel restrictions and what they can mean for you as you travel worldwide. It's always better to be knowledgeable and educated about things like this, so read on.
What Are Travel Restrictions? 
Travel restrictions are rules about who can travel to certain countries and where. When you get a felony conviction, it may prevent you from entering certain countries. Sometimes, you must check the entry requirements of the countries you intend to visit before your trip. 
Almost all travel restrictions are imposed by the court, the government, or the airlines you would use to travel. 
What Are the Types of Travel Restrictions?
Restrictions imposed by the courts, restrictions imposed by the government, restrictions imposed by the airlines.
Here's everything you need to know about these different types of travel restrictions:
If a judge has ordered you to stay away from a particular person or place, that order will be on your criminal record. For instance, if you're convicted of stalking, and your parole officer wants to ensure that you don't approach the victim again, he may order travel restrictions for up to five years after your release.
Sometimes it's not just a court that imposes these rules — it could also be federal or state government agencies who want to prevent felons from leaving their jurisdictions and crossing over into others'. 
The most common example in this category is paroled felons being required not to cross state lines while they're still on probation (or parole).
Travel restrictions are imposed by airlines because they want customers who will behave themselves during flights (and won't lose their minds when things go awry). 
If there is a person who has a history of causing trouble on flights, they will likely be banned from using that specific airline. 
Whenever you're traveling, make sure you stay calm and collected. This will help ensure you never get banned from flying.
What Is a Felon?
A felony conviction is the most severe type of criminal charge and can significantly limit you in the future. A misdemeanor may stay on your record forever, but a felony stays with you for life. 
While having a criminal record doesn't necessarily mean that there will be travel restrictions in your future, knowing how different types of convictions can affect you when traveling is essential.
Felony convictions will appear on background checks conducted by employers and landlords when they run your name through databases that are used to prevent criminals from accessing certain places or positions. Felonies are also sometimes considered by potential employers during the hiring process.
This means that even if you're not convicted but have been charged with a felony at some point, it could still affect your ability to get work later if a company does background checks on all applicants.
Can Convicted Felons Travel? 
Yes, but it depends on your country of citizenship. If you're a US citizen, then yes. You can travel to most countries worldwide as long as you have a passport and a visa (if necessary). 
If you are Canadian, yes, again. Canada has pretty liberal rules regarding Canadian citizens traveling outside of the country. Most countries will let Canadians in without requiring them to apply for visas beforehand (depending on which country they're visiting). 
Suppose you have a felony on your record. In that case, you may be subject to criminal restrictions, limiting your ability to enter certain countries or even preventing you from traveling overseas altogether.
If you have a criminal record and want to travel internationally, you must know passport and visa restrictions laws. People with felony convictions are generally eligible for passports or visas, depending on their circumstances.
If you're a US citizen, you can apply for a passport even while your felony conviction is still pending. You should have no problem if your sentence has been completed or dismissed (including probation). 
If you're not a US citizen, you must be able to show that your conviction was overturned by the court or otherwise vacated by law before applying for an international travel document like the visa waiver program (VWP).
How Long Does a Felony Stay on Your Record? 
The answer to this question is complicated, as each state has laws regarding removing criminal records. In general, a felony will remain on your record for ten years or more. Some states allow felons to expunge their records after a certain period (generally around five years), but not all felonies are eligible for expungement.
Expunging a felony from your record is a complicated process that takes time to complete. The first step is determining which state you want to expunge the felony from because each state has rules and regulations for how this can be accomplished. Some states even have different procedures for different types of felonies. In most cases, however, you must petition the court to seal or pardon your record (or both).
How To Research Specific Country Requirements
If you can complete a passport application, acquire a US passport, and are looking to cross an international border, it's essential to do some research beforehand. Dealing with travel immigration authorities while having a criminal history can result in a need to complete specific entry requirements apart from having a valid passport.
Many countries will do a criminal background check on people looking to enter their countries. If you get to the border, you may have to explain a felony record and other criminal offenses and criminal convictions if you want to enter the country. Even if there are less severe crimes on your record, it would be well worth your time to try and expunge as many charges against you as possible.
Some countries may require specific application forms to be completed, especially if you are making a visa application. Many countries in the Schengen zone need additional clarity on your past and present if you want to get into the country efficiently.
Seeking Legal Advice Before Traveling
Depending on your personal history, you may want to seek legal advice from a law firm before booking a flight. For example, if you have been convicted of a crime and now face felony travel restrictions, it's important not to travel internationally without first getting the proper clearance from authorities.
Several conditions could make your situation more complicated. If you've been convicted of one or more crimes involving moral turpitude (CIMTs), for example — including murder, rape, and drug trafficking — you might need special permission from the Secretary of Homeland Security before leaving the country.
If you've been convicted of any other type of crime or have an outstanding criminal warrant issued against you by another country or state/province within Canada or Mexico, then consult an attorney before traveling abroad. This could affect whether or not certain countries will allow entry into their borders when boarding their planes.
If you have a felony conviction , many factors can affect your travel plans. Understanding how these restrictions will affect your ability to cross international borders is essential before booking any flights or making other travel plans. If you have questions about international travel and the consequences of felony convictions, don't hesitate to contact an immigration attorney who can provide professional legal advice on this topic. ETIAS eligibility will not be impacted by a previous felony conviction, however, an ETIAS decision of approving or denying an application will depend on an applicant's criminal history.
Can You Travel Abroad If You Have A Felony Conviction? | How To Justice
Can You Travel Outside the U.S. With a Felony? | Zen Law Firm
Countries That Dont Allow Felons 2022 | World Population Review
ETIAS Eligibility
ETIAS Requirements
This site uses cookies only for analytics purposes. Opt-out on the cookie policy page. Or agree and continue
clock This article was published more than  1 year ago
Everything you need to know about traveling to Italy
For Aldo Melpignano, co-founder of the luxury hotel Borgo Egnazia in Italy's Puglia region, the country's reopening is palpable in the piazza, where people dance while local musicians play.
His hotel had reimagined its operations during the pandemic, hosting dinner parties with spaced-out tables. But he recently saw guests get up and move to the music again at an event in late April — and even danced with them.
"It's refreshing and makes you feel like we're back, and sort of almost forgot about all that's happened the last couple years," he said.
Like destinations around the world, Italy has relaxed many of its covid restrictions , and Melpignano and other Italian travel experts are gearing up for a busy summer. "In terms of tourism here in Italy, it's definitely back on," Clio Morichini, head of travel and events for Italy Segreta , said in an email.
If you're thinking about visiting this summer, here's what you need to know before you go.
How to get there
As of June 1, Italy has lifted all its pandemic-era entry restrictions , no longer requiring international travelers to show proof of vaccination, proof of recovery from the coronavirus or a negative test.
Italy requires travelers to wear FFP2-grade masks on planes. Despite the European Union ending a mask mandate for air travel, Italy will keep its rule in place until June 15.
Elizabeth Minchilli, an author and food tour operator who lives in Rome and has a vacation home in Umbria, said your airline's website is typically your best source of information regarding any remaining rules.
A local's guide to Rome
How to show your vaccination status
Italy discontinued the use of its Green Pass — which captured proof of vaccination, recovery from covid or a negative test result — for most indoor settings this month. The pass is no longer required for many places including restaurants, bars, museums, theaters, spas and gyms. However, it is still mandatory for others, like hospitals and nursing homes.
Some tour operators such as Minchilli, are also asking customers to be vaccinated before being allowed to join group excursions.
How to dine and explore
You may have competition finding a seat, room, ticket or beach chair this summer. Simone Amorico, CEO of the private tour operator Access Italy , estimates that his company's bookings are up about 40 percent from 2019.
He advised travelers to plan ahead by booking hotels and activities two months in advance. "I mean, the sooner the better, but two months is a good bracket," he said.
Even so, Amorico said, during a visit to Rome's Colosseum last week, he noticed shorter lines now that guests do not need to present a Green Pass.
Minchilli said the Italian capital is already packed. "It's hard to drive through the streets, there are so many people wandering around," she said. "But that's normal for May and June … For those of us who lived the last two years in Rome, it's sort of shocking because we got kind of used to it being empty. But now, things are starting to get back to normal, which is a good thing."
Her tours are fully booked through 2023, though she is adding more next year.
Annabella Cariello, general manager of Hotel Vilòn in Rome, also advised purchasing train and ferry tickets ahead of time and making reservations when going out to eat. She said the situation is much different from last fall or summer.
"I think that we have indeed switched gears and are ready to bring back our Italian-ness and celebratory approach. … The atmosphere is rather festive as the weather is getting better and we see summer just around the corner," she said in an email.
In southeast Italy, this pastry is king
What to know about restrictions
Morichini said by email that while coronavirus case numbers are relatively high, many restrictive measures have been "removed or softened and life is slowly and gradually going back to normality." Italy saw a 12 percent drop in daily cases over the past seven days, with 22.85 reported cases per 100,000 people reported Monday, according to tracking data compiled by The Washington Post.
That number is higher than this time last year but represents a dramatic decrease from counts during the omicron wave, which saw 378.33 reported cases per 100,000 people on Jan. 18. Daily deaths also dropped 10 percent over the past week.
While Italy dropped its indoor mask rule this month for most places, masks are still recommended indoors and at crowded outdoor events. In addition to airports and public transportation, FFP2 face coverings are also still required at indoor sporting events, cinemas and concert halls.
Minchilli gives her guests a pack of masks to wear out of consideration for staff at businesses such as stores and restaurants. "I suggest that if you walk in and somebody working in a place is wearing them, you might want to put them on just in respect of that person," she said.
As the world battles the spread of coronavirus variants , too, remember that mandates and restrictions may change at any time.
Where to get a coronavirus test before returning home
While the testing requirement to return to the United States has dropped, you may still want to test before your flight home.
PCR tests cost about $70, and antigen tests run about $20, according to the U.S. Embassy and Consulates in Italy.
You should still test for travel, health experts say
Melpignano — who is also vice president of the Altagamma, a foundation that represents high-end Italian cultural and creative companies — says most upscale hotels will arrange tests for guests to make life easy.
Amorico said test-seeking travelers can find them at Italian pharmacies. Otherwise, instead of finding a test locally, travelers can pack an at-home test with a video option to test in front of a provider, such as the Abbott BinaxNOW kit, to take themselves within that one-day window.
In case you do test positive for the coronavirus while you're in Italy, Melpignano, Minchilli and Amorico all recommend getting covid-specific travel insurance . You should check whether your health-insurance plan covers issues abroad, too.
Those who test positive will need to self-isolate for seven to 21 days, depending on the circumstances, and will be on the hook for the cost, per the U.S. Embassy and Consulates in Italy.
Otherwise, while you're there, have fun. Minchilli said there is a positive energy right now, from locals and tourists alike: "Even when you're in a crowded piazza in Rome, you can just feel how happy everybody is."
Natalie Compton contributed to this report.
More travel tips
Trends: Japan | Cool all-inclusives | Let ChatGPT plan your day | Is it safe to go to Mexico? | How to be a good weed tourist
The basics: Better travel 101 | Cash-free tipping | Should you always book direct? | Traveling with kids | Decide where to stay | A pre-trip checklist of house chores | How to get your passport | Avoid getting sick | Budget for your trip | Do you have the right travel insurance? | How to travel with pets
Flying: Fly like a decent human being | Gear to pack | How to set airfare price alerts | PreCheck vs. Global Entry vs. CLEAR | Can I fly with weed? | AirTag your luggage | Airport parking 101 | Deal with airport crowds | Why you should stalk airfare after booking | Pet flying 101
Driving: 9 tips for road tripping with a baby | Try the Airbnb of rental cars | Rent an EV | Do I need an international license to drive abroad? | Avoid big rental car fees | Alternatives to flying with your pet
National Parks: A comprehensive guide | Where you need reservations | Lesser known parks | Parks etiquette
Greener travel: New rules of responsible travel | Bike to the airport | How environmentalists travel | How to find 'greener' flights | Make your travel better for the planet
Go by train: Overnight Amtraks | Grand Canyon | Vietnam | Harper's Ferry
In case of emergency: | Make a backup plan | Manage airport disasters | Your flight is canceled | How to get a human on the phone | What to do if your car gets stuck | Find your lost luggage | How to get a refund for a canceled flight | Deal with a bad hotel room | When you're bumped off your flight | If you get rebooked without your family | What are my rebooking rights? | Recover a lost item at TSA, the airport or your flight
MGM, Caesars casino hacks point to an alliance of teens and ransomware gangs September 22, 2023 MGM, Caesars casino hacks point to an alliance of teens and ransomware gangs September 22, 2023
A local's guide to Copenhagen June 23, 2022 A local's guide to Copenhagen June 23, 2022
A local's guide to Dublin June 16, 2022 A local's guide to Dublin June 16, 2022
Caution November 16, 2023
Worldwide caution, update november 16, 2023, information for u.s. citizens in the middle east.
Travel Advisories |
Contact Us |
MyTravelGov |
Find U.S. Embassies & Consulates
Travel.state.gov, congressional liaison, special issuance agency, u.s. passports, international travel, intercountry adoption, international parental child abduction, records and authentications, popular links, travel advisories, mytravelgov, stay connected, legal resources, legal information, info for u.s. law enforcement, replace or certify documents.
Need a Passport
Already Have a Passport
Get My Passport Fast
How to Apply
Passport Help
Legal Matters
Share this page:
Passport Information for Judges and Lawyers
Child Support Payments
Passport Information for Law Enforcement
Return of Surrendered Passports
Passports and Children in Custody Disputes
Passports and Seriously Delinquent Tax Debt
Passports and International Megan's Law
International Megan's Law prohibits us from issuing a passport to a covered sex offender without a unique identifier. The law allows us to revoke passports previously issued to these individuals that do not contain the identifier ( 22 USC 212b) .
The identifier is a 'passport endorsement' printed inside the passport book which reads: "The bearer was convicted of a sex offense against a minor, and is a covered sex offender pursuant to 22 United States Code Section 212b(c)(l)." Since endorsements cannot be printed on passport cards, covered sex offenders cannot be issued passport cards.
Only the Angel Watch Center (AWC) in the U.S. Department of Homeland Security's Immigrations and Customs Enforcement (DHS/ICE) can certify an individual as a covered sex offender. You can email AWC at [email protected] with questions about a unique identifier on your current passport book or previous notifications to a foreign country about your international travel.
The U.S. Marshals Service is another resource with more detailed information on International Megan's Law and international travel.
Frequently Asked Questions
How do covered sex offenders apply for a new u.s. passport book with the proper endorsement.
If you were never issued a U.S. passport or if your passport is expired, please apply in person for a new one. You must self-identify as a sex offender by submitting a signed statement with your application that says you are a covered sex offender under International Megan's Law.
If you have a valid passport book without the proper endorsement, or a valid passport card and would like an endorsement on a passport book, you will need to reapply. You must:
Apply in person using Form DS-11,
Return any unendorsed U.S. passport you have,
Return any valid U.S. passport card you have been issued,
Pay fees , and
Submit a signed statement that says you are a covered sex offender under International Megan's Law. The statement can be handwritten or a hardcopy of a typed statement.
Covered sex offenders cannot be issued U.S. passport cards.
Can covered sex offenders receive a U.S. passport card?
No. Covered sex offenders cannot be issued U.S. passport cards. You can apply for a U.S. passport book which will be issued with a unique endorsement.
I received a letter that my valid U.S. passport was revoked because I am a covered sex offender. What should I do?
You will need to return the revoked U.S. passport to us. If you want to apply for a new passport, you must:
Apply in person for a passport book using Form DS-11,
Pay passport fees , and
Submit a signed statement that says you are covered sex offender under International Megan's Law. The statement can be handwritten or a hardcopy of a typed statement.
Covered sex offenders cannot be issued U.S. passport cards.
I am a covered sex offender who received a new passport without the unique identifier. What should I do?
Contact the National Passport Information Center .
I received a passport with the sex offender endorsement by mistake. Whom do I contact?
Contact the DHS/ICE Angel Watch Center (AWC) via email at [email protected] and include a completed Certification of Identity form .
I am a law enforcement or probation officer and have questions. Whom do I contact?
Contact the DHS/ICE Angel Watch Center via email at [email protected] .
External Link
You are about to leave travel.state.gov for an external website that is not maintained by the U.S. Department of State.
Links to external websites are provided as a convenience and should not be construed as an endorsement by the U.S. Department of State of the views or products contained therein. If you wish to remain on travel.state.gov, click the "cancel" message.
You are about to visit:
Can a felon get a passport? It depends.
Fewer than half of Americans carry a valid passport, according to the State Department. The process isn't exactly quick or easy. Passport application processing times are anywhere from eight to 11 weeks not including mailing time, according to the State Department's latest update. 
It's not cheap either. Passport book fees increased by $20 in December , bringing the total fee for a first-time adult passport applicant to $165. 
But you face another potential barrier if you have a felony on your record. 
Travel newsletter: Travel industry news and expert reviews on air travel, hotels, cruises, and more.
Passport app 101: What to know before applying for a passport
Can a felon get a passport? 
It depends. 
According to the State Department, there are two federal codes that govern passport eligibility. The codes outline certain felony convictions that prohibit someone from obtaining a passport. 
According to one code , applicants convicted on drug trafficking charges cannot obtain a passport "if the individual used a U.S. passport or otherwise crossed an international border in committing the offense."
Another code  also prohibits people convicted of trafficking minors and traveling internationally to engage in "illicit sexual conduct" from obtaining a passport.
Under these codes, a passport cannot be issued "when the applicant is subject to a local, state or federal felony arrest warrant," a State Department official said. 
But what if someone has already served their time?
Prior felony conviction? Eligible, but not guaranteed
It's possible to obtain a passport after a prior conviction, but it can still be difficult, according to Allen Orr, president of the American Immigration Lawyers Association. 
"If you were a smuggler and for some reason, you got off on a technicality or whatever reason," Orr said. "They're not going to just say 'You're fine to travel internationally.' " 
That's because the federal code allows the government to deny a passport if the Secretary of State determines that "the applicant's ​​abroad are causing or are likely to cause serious damage to the national security or the foreign policy of the United States."
"When you leave on a passport, the United States is responsible for you," Orr said. "So if something were to happen it could be an international crisis." 
"It isn't a punishment. It's a protection to the United States and diplomatic realities," Orr said. "Because a passport is a luxury to have, not a right." 
Other reason passports get denied
It doesn't take landing in jail to get refused a passport. Owing more than $2,500 in child support makes you ineligible, according to the State Department website , as does having $50,000 or more in seriously delinquent tax debt  or defaulting on a repatriation loan from the federal government. 
Just curious? We got you covered.  
Who owns Google?: The same company that owns Waze and YouTube.
How to lower your blood pressure: Start by cutting back on the salt. See more tips.
How long do cats live?: Here's how long to expect your feline friend's nine lives to last.
When was the camera invented?: The invention dates back to 1816
How to blur your zoom background: Keep that messy room out of the picture in your work meeting
How many 'Twilight' movies are there?: The full list of' Twilight Saga' films in order of release.
Does Italy give multiple entry Schengen visa?
FAQs about multiple entry Schengen visa for Italy:
1. how long is a multiple entry schengen visa valid for, 2. can i visit other schengen countries with an italian multiple entry visa, 3. do i need to provide a detailed travel itinerary for a multiple entry visa, 4. can i work in italy with a multiple entry schengen visa, 5. can i apply for a multiple entry schengen visa if i have never traveled before, 6. can i extend a multiple entry schengen visa while in italy, 7. can i use a multiple entry schengen visa for tourism and business purposes, 8. do i need travel insurance for a multiple entry schengen visa, 9. can i apply for a multiple entry schengen visa online, 10. can i visit italy with a multiple entry schengen visa for other purposes, such as education or medical treatment.
Italy, being a member of the Schengen Area, is authorized to issue Schengen visas, including multiple entry visas. A multiple entry Schengen visa allows the holder to enter and exit the Schengen Area multiple times within the visa's validity period. This means that if you are granted a multiple entry Schengen visa by Italy, you can visit other Schengen countries and return to Italy without the need for additional visas.
It should be noted that the decision to grant a multiple entry visa lies solely with the Italian consulate or embassy responsible for issuing visas. The consulate evaluates various factors before making a decision, such as the purpose of your visit, your travel history, and your ties to your home country. Additionally, you must provide all the necessary documentation, including proof of accommodation, travel itinerary, travel insurance, and sufficient financial means to support yourself during your stay.
A multiple entry Schengen visa can be valid for up to 5 years, depending on the purpose of your visit and the consulate's decision. However, it's important to note that the duration of each individual stay cannot exceed 90 days within a 180-day period.
Yes, with a multiple entry Schengen visa issued by Italy, you can freely travel to other Schengen countries. The Schengen Agreement allows for free movement between member states, so you can enter and exit other Schengen countries without the need for additional visas.
Yes, it is recommended to provide a detailed travel itinerary when applying for a multiple entry Schengen visa for Italy. Your itinerary should include information about your planned destinations, accommodations, and transportation within the Schengen Area.
No, a multiple entry Schengen visa does not grant you the right to work in Italy or any other Schengen country. If you intend to work or engage in any form of employment, you will need to apply for a separate work visa or permit.
Yes, it is possible to apply for a multiple entry Schengen visa even if you have never traveled before. However, it is important to ensure that you fulfill all the other requirements, such as providing sufficient proof of accommodation, financial means, and a valid purpose for your visit.
Extending a multiple entry Schengen visa while in Italy is generally not possible. If you wish to extend your stay beyond the visa's validity period, you will need to apply for a new visa before your current visa expires.
Yes, a multiple entry Schengen visa can be used for both tourism and business purposes. However, it is important to specify the purpose of your visit when applying for the visa and provide all the necessary supporting documents.
Yes, travel insurance is mandatory for obtaining a multiple entry Schengen visa. The insurance should provide coverage of at least €30,000 for medical expenses, including emergency hospital treatment and repatriation of remains.
No, currently, it is not possible to apply for a multiple entry Schengen visa online. You will need to visit the Italian consulate or embassy in person or through an authorized visa application center to submit your application and provide biometric data.
Yes, a multiple entry Schengen visa can also be used for purposes such as education or medical treatment in Italy. However, it is important to ensure that you have the necessary documentation and meet all the requirements for each specific purpose.
About The Author
Leave a comment cancel reply.
Your email address will not be published. Required fields are marked *
Save my name, email, and website in this browser for the next time I comment.
Enter your search term
Search by title or post keyword
Can a Felon Travel to Russia?
Table of contents.
Our website is supported by our users. We sometimes earn affiliate links when you click through the affiliate links on our website
Many felons can recall having the desire to travel back when life was different and simpler, before their felony conviction.
They may have dreamed of traveling abroad before their conviction, and for some this may have been a reality.
This blog post will address the question of whether a felon can travel to Russia.
Travel Restrictions
Why russia, traveling to russia, requirements to enter russia, encouraging a felon to travel to russia.
Upon release, felons must complete the terms of their sentence, including probation.
During the probation period, felons are restricted from leaving the district in which they reside without permission from their probation officer.
Of course, travel outside the U.S. is out of the question until the conditions of probation have been satisfied entirely.
Once this is accomplished, travel beyond the U.S. border is possible.
They must obtain a passport from the federal government allowing international travel.  Felons are able to obtain a passport .
Being convicted of drug trafficking or a crime of treason against the U.S. may prevent felons from being able to obtain a passport, as well as for anyone owing at least a certain amount of child support.
Having current legal charges pending can also prevent having a passport.  This is because leaving the country will be interpreted as an unlawful attempt to avoid prosecution, which is a federal crime.
Why would felons want to visit Russia?  Well, for the same reasons anyone wants to travel there.  Felons may have served time in prison, but they have the same interests as any other U.S. citizen.
Traveling to Russia is no exception.
Russia is a popular tourist destination for a number of reasons.
Russia, formerly the Russian Federation, is in the northern part of Eurasia and is the largest country in the world in area, covering over six million square miles.
There are a wide variety of historical and cultural sites along with major geographical features ranging from majestic mountains to wide plains and plateaus, and a number of major rivers.
The Russian Orthodox Church has many beautiful, ancient cathedrals throughout the nation.  Russia is home to many famous literary figures.
Some felons' families may have come from Russia.
The only restriction for them flying to Russia would be if they have a felony warrant outstanding against them.
The other possible issue would be if their name is on what is called the no-fly list maintained by the Transportation Security Administration (TSA) for those suspected of being terrorists.
There are about 3500 names on this list at any time.  So, felons are probably OK for flying.
Going on a cruise is also a popular means of travel to Russia.
There are two types of cruises, closed loop and open loop.  A closed loop cruise is one that starts and ends in the same U.S. port while an open loop cruise has different starting and final port city locations.
Felons may sail on either type of cruise, although the requirements for a closed loop cruise are less restrictive than for open loop cruises.
U.S. citizens going on a closed loop cruise can depart and enter the U.S. with only proof of citizenship.  This proof consists of an original or copy of a birth certificate and a government issued photo ID.
Open loop cruises require a passport, regardless of the starting or destination port.  Regardless of the type of cruise, having a passport is important for felons in case the ship docks at a foreign port on the route to Russia.
Russia has requirements all U.S. citizens, regardless of whether they are felons or not, must meet in order to gain entry.
First, the law in Russia states that they must have at least six valid months remaining on their passport when entering the country.
In order to travel to Russia, a visa is required, which must be obtained before leaving the U.S.  To get a visa, tourists must first have an invitation, or visa support letter from an online provider catering to tourists.  They provide a Reservation confirmation and a Tourist voucher.
These documents, along with the visa application, must be submitted by the applicant or a travel agency to the Russian Ministry of Foreign Affairs for processing.
On the visa application, visitors must list all areas in Russia they intend to visit.
If you're in a hurry to get your visa or want someone to walk you through the process, I recommend you use this website to help.
Additionally, travel insurance for Russia.  This is insurance for health and medical coverage good for the duration of the trip.
For felons especially, their conduct while in Russia is critical.  Of course they will want to stay out of legal difficulties.
This would obviously result in significant problems for felons who may find it extremely difficult to gain their release.  For those felons ending up in jail, good legal counsel will be necessary.
Laws in Russia are quite strict.  Anyone who commits a felony while in Russia will be tried as a Russian citizen with sentencing to a prison for foreigners.
It is best to strictly obey all laws and be able to leave the country as planned.
Families of felons who visit Russia can be helpful to those felons by encouraging them to travel outside the country for a sense of peace and relaxation.
A trip to Russia can also be a great opportunity to re-connect with their family.
Once the decision has been made to travel to Russia, be supportive of their making the trip.
It is important to remind them that as a traveler to a foreign country, just being there as an American will bring them under more scrutiny.
For this reason and others, they must obey the laws and not draw the attention of the legal authorities to themselves.
Remind them of their commitment to live an honest life and how legal difficulties while in Russia will only defeat these efforts and may result in returning to prison.
Approximately 69% of those released from prison return within the first two years.  Don't let them be one of those statistics.
So what do you think about this blog post about how a felon can travel to Russia?  Have you or someone you know traveled to Russia with a felony?  What was that like and were they successful?   Please tell us in the comments below.
After researching to assist a family member with finding work, Ron realized that the information he required wasn't reliable.
Noticing a need in the market, Ron wrote and self-published Jobs For Felons – 1st Edition which has been shared at numerous inmate facilities and reentry programs across the nation.
Using what he learned in writing that text, Ron developed this website as a free resource and has worked with his team​ to continue answering questions for those in need.
3 thoughts on "Can a Felon Travel to Russia?"
So I was recently released from federal prison. I'm an American. My wife is Russian. I'm hoping to visit after my probation period is terminated. I have many questions. If you can help me understand what I need to be accepted to enter the country to visit.
I really hope this is correct. I was in Russia for eight days about 7 years ago and it was life-changing. I thought with my lying to federal agent conviction that I would never get to step foot again in this life upon the sacred soil of Holy Rus.
I can't wait to go to russia
Leave a Comment Cancel reply
Save my name, email, and website in this browser for the next time I comment.
Explore More within Felony Record Hub
Challenges and Considerations for Felons Seeking Housing in a New Location
Can Felons Rent Cars? Exploring Rental Restrictions and Alternatives
Felony Charges and Immigration: Navigating Legal Complexities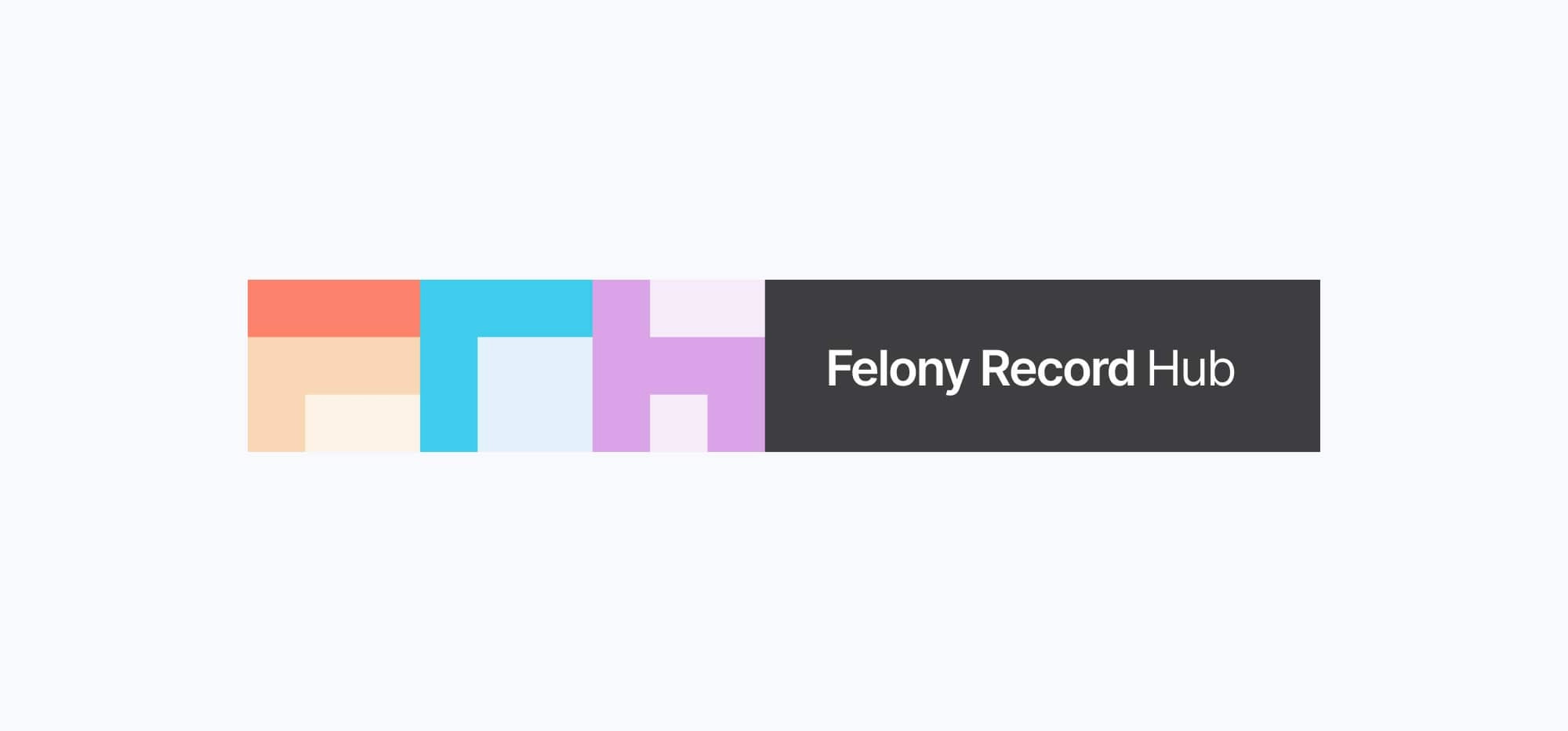 How we help
This website was created by a few folks who have personally watched their loved ones struggle to get a job due to having a felony .
Your New Life Starts Here.
Get to work faster with jobs for felons curated for you.
Companies that Hire Felons
Felon-Friendly Job Board
Housing for Felons
Find housing for felons, listed by state.
The legal help you need to put your past behind you
Basics and Definitions
Criminal Charges
Criminal Procedures
Expungement
Background Checks
Rights For Felons
Learn how you can get your rights back as a felon.
Companies Hiring Felons
Finding employment as a felon is tough. That's why we have aggregated the best jobs for felons in one spot.
Reentry Programs
Resources to help ex-offenders gain essential life skills for making the right choices in life.


Tasting Table
Going To A Bar In Italy Can Be A Vastly Different Experience From The US
Posted: November 16, 2023 | Last updated: November 16, 2023
Visiting restaurants, bars, and coffee spots will give you a sense of what dining in another country is really like. As one might assume, these spots each have their own aesthetic, along with unique menus and atmospheres. Yet, while you might expect a degree of variation from what you're accustomed to at home, you'll likely experience some cultural shock when learning that a bar in Italy isn't what you expect it to be.
Simply put, Italian bars are like cafes. Some can be quite fancy in the case of historic locales. Others are more basic like the bars that dot street corners every few yards. Nevertheless, these establishments are first and foremost coffee shops. They sell espresso and pastries, in addition to sandwiches, snacks, and soft drinks. The beauty of an Italian bar, however, is that it's licensed to sell alcohol. So, don't hesitate to ask for a caffè corretto — they've got the goods, after all.
Despite the fact that bars will serve you Campari soda or wine if you ask, that isn't really their main purpose. Instead, the bar functions as a meeting place. Patrons young and old can stop by and chat with pals, catch the final minutes of the soccer game, or play a round of cards. Passersby can also run a few errands as bars often dual as tabaccherias, selling cigarettes, bus passes, stamps, and lottery tickets. A one-stop shop, an Italian bar provides a space to socialize and then some, dawn 'til dusk.
Read more: 23 Cocktails To Try If You Like Drinking Gin
Where To Sip Something Spiked In Italy
Although Italian bars are able (and willing!) to serve patrons an array of tipples, for dedicated establishments that specialize in serving alcoholic beverages, keep your eyes peeled for certain keywords. The nomenclature may be vast, but with each term comes a clear idea of what you can expect to find. For instance, an enoteca might be the place for you if you're interested in enjoying a glass of wine and perhaps a grazing board of salumi and cheeses. Beer lovers should instead check out a birreria. Sometimes also called a pub, these establishments typically sling brews along with burgers and fried finger foods. Otherwise, there are also dedicated cocktail bars and lounges where you can sip signature and classic cocktails alike.
Whether you end up at a cafe-style bar or a cocktail-style bar, there are a few things that you can always expect to experience such as paying a coperto or a fee to sit. Much like at a bar, you probably won't be rushed while imbibing at an enoteca, birreria, or cocktail bar, either— just don't forget that you're in charge of asking for the check when you're ready to pay. Beyond their differing vibes, you mind find that these iterations of what a bar can be aren't all that different. But, we'll let you discover that when you have the chance to explore Italy for yourself!
Read the original article on Tasting Table .
More for You
Things could get ugly with Giancarlo Stanton and the Yankees
Video shows the moment Antony Blinken winces after Biden calls China's Xi a dictator, upending months of careful diplomacy
Social Security Update As Millions To Receive 2 December Payments
FDA recalls another 27 eye drop products: What you need to know as a consumer
Trump 'made his own bed,' cannot add witness for writer's trial - judge
Where are the Hamas fighters?
Starship launch LIVE: Elon Musk's SpaceX to launch world's biggest rocket – and try to avoid another explosion
5 Things You Should Only Pay For With Cash
Significant storm to blast Northeast, Midwest just before Thanksgiving
Our 20 Most Popular Soup Recipes of All Time
I inherited $246,000 from my late mother and used $142,000 to pay off our mortgage. If we divorce, can I claim this money back from my husband?
Iran is calling Biden's bluff
Backlash as Netflix cancels five shows at once including its 'best series'
Trump Era Tax Cuts Are Set To Expire — Here's How Much More You'll Pay
Tiger Woods' son wins high school state golf team title in Florida
RNC says it will take Democratic Arizona election official 'to court and win' if state certifies Patriot Party
Mom, 38, Dies of Ovarian Cancer—How Her Dying Wish Wiped Millions in Debt
Friday night's meteor shower could be spectacular. Here's when to watch and where to look.
Leaked coup tapes upend the Georgia RICO case: Melber Report
Why you should put $15,000 into a 1-year CD now