Things to Do
Have fun in the brooks region.
Looking for fun activities to enjoy in the Brooks Region? The area is packed full of incredible adventure for family and friends!
Looking for some fun in the Brooks Region? There are great places to go and be entertained. There is a little something for everyone!
Arts & Performing Arts
When it comes to arts, music and culture, the Brooks Region has lots to offer.
Attractions
The Newell region has plenty of things to do with a variety of activities for all age groups. Come along and find out what we have in store for you.
Birding is fast becoming a very popular pastime in the Brooks Region.
Breweries and Distilleries
Cafe, bakery & specialty.
Thinking about a coffee date or finding that unique specialty gift or food item? Brooks Region has you covered!
Coffee Shop
Fancy a nice hot cup of coffee? Drive around the Brooks Region and you will not be disappointed.
Dinosaur Adventures
Dinosaur provincial park.
A trip to Dinosaur Provincial Park is a 75 million-year foray back in time. Strange land formations rise up on all sides; sculpted by wind and water into hauntingly beautiful shapes sunbathed in terra cotta, bronze and amber. In addition to eerily beautiful scenery, Dinosaur Provincial Park has some extremely important fossil discoveries. The park is recognized as a UNESCO World Heritage Site for its rich fossil resource, extensive badlands and riparian (riverside) habitats.
Farm & Market
Newell has a variety of farms, farmers markets and specialty markets to offer. You have plenty of choice!
Anglers can expect to catch Northern Pike in most of the larger bodies of water, with Walleye being stocked in a number of the area reservoirs. Some of the more popular fishing spots are Crawling Valley Reservoir, Lake Newell, Rolling Hills Reservoir and Tilley B Reservoir. The area rivers also provide fishing opportunities with the Bow River producing catches of Northern Pike, Walleye, Whitefish and some Trout and Sturgeon. Catches in the Red Deer River include Northern Pike, Walleye, Sauger and Goldeye. NOTE:  In 2018, the EID initiated an Aquatic Invasive Species Prevention Program. All boaters wishing to access EID reservoirs must follow approved prevention procedures and complete a watercraft information form stating they will not knowingly spread aquatic invasive species. As part of the program, trailered watercraft must only be launched from approved boat launches and boaters must check in with the campgrounds, marina, or EID office before launching. Canoes, kayaks, and other non-trailered watercraft may continue to be launched at random locations, but the boaters are still required to check in with the campgrounds, marina, or EID office prior to launching. Boaters can visit Lake Newell Resort Marina, Rolling Hills Campground, or Crawling Valley Campground to register for the program. Watercrafts include motorized (boats, sailboats, zodiacs, etc.) and non-motorized (canoes, kayaks, paddleboards, sailboats, etc.). For more information please visit https://www.eid.ca/ais.html
Food, Shopping & Relaxation
Whenever you pay us a visit in Newell we know you will fancy a bite or something a long those lines. The region offer a variety of options to satisfy your taste buds!
Golf Course
Looking to golf in the Canadian Badlands? The Brooks Region has five amazing golf courses that are perfect for golfers of any level.
Lake Newell
One of Alberta's best-kept secrets! Lake Newell, located 14km south of the City of Brooks in the Brooks Region, is one of southern Alberta's largest and warmest lakes.
Museum & Historic Site
Capture your own piece of history in the Brooks Region with all the available Museums and Historic sites. Plenty to see and enjoy for all!
A night out is on the books! Spend your night out in Newell and have the time of your life
Outdoor Recreation
Experience the natural beauty in the Brooks Region.
Package Deals
Provincial park.
Enjoy our different provincial parks in the region
Fancy some drinks with friends and family? There are a lot of pub options in and around Newell
There are plenty of food options from around the world to tantalize your taste buds in the Brooks Region!
Retail Outlet
The Newell region has incredible opportunities to find unique items, gifts, and the essentials. If you are a shop-o-holic, you are bound to find something in the Newell region for you, your family, or a friend.
Scenic Flights
Your wellness is always important and in Newell you can find a variety of spa, yoga and wellness centres to fit your needs.
Sports & Recreational Facilities
The Brooks Region has many incredible opportunities for Sports and Recreation. There are opportunities for indoor and outdoor activities, and many opportunities for both warm and cold weather days.
Visitor Service
Our Visitor Services help tourists, tourism operators, and those seeking information on the region. You will find a number of services to assist you.
The Story of the Brooks Region
From the heart of the Canadian Badlands to the waters of Lake Newell and the mighty Bow and Red Deer River, this region's history ranges from the time of the dinosaurs in Dinosaur Provincial Park to the coming of the pioneers and railroad construction!
Brooks Region is Located 2 hours south of Calgary
Home Of the biggest man made Lake in Alberta
Location of the Brooks Aqueduct built in 1910
Grows 80% of Canada's Alfalfa Seed crop If you enjoy boating, swimming, fishing, sailing or bird watching there is a place for you here. We also boast a wide variety of historic and educational sites and a multitude of recreational attractions and events.
Things to Do in Brooks, Canada - Brooks Attractions
Things to do in brooks, tours near brooks.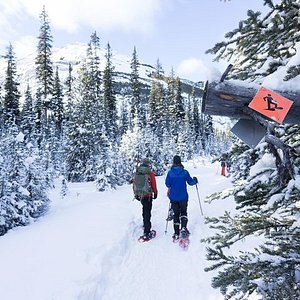 Top Attractions in Brooks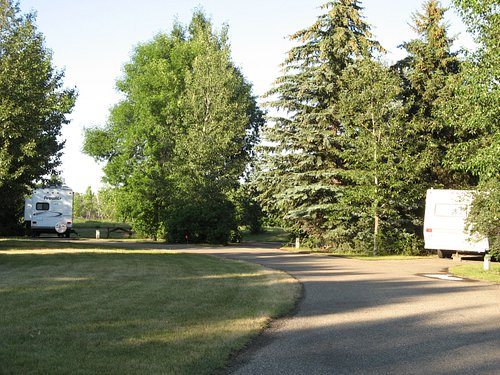 1. Tillebrook Provincial Park

2. Brooks and District Museum
3. White Barn Fun Farm
4. Brooks Aqueduct

5. Duke of Sutherland Park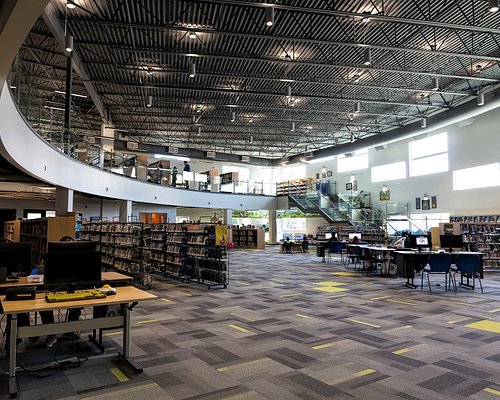 6. Brooks Public Library

7. Piston Broke Brewing
8. Crop Diversification Centre Grounds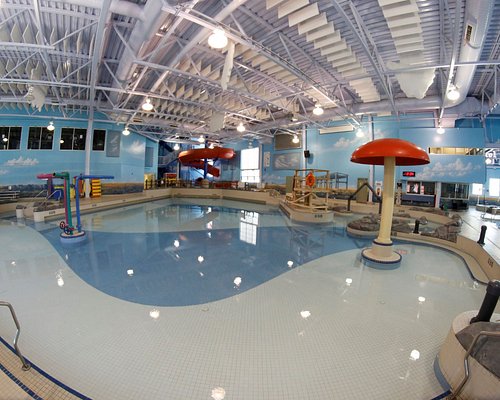 9. JBS Canada Centre

10. Duffy's Fun Center

11. Brooks Golf Club

12. Rockwall Fitness Centre
What travelers are saying.

Tillebrook Provincial Park
Brooks and District Museum
Duke of Sutherland Park
Brooks Aqueduct
Brooks Public Library
White Barn Fun Farm
Crop Diversification Centre Grounds
Brooks Attractions Information
You are using an outdated browser. Please upgrade your browser or activate Google Chrome Frame to improve your experience.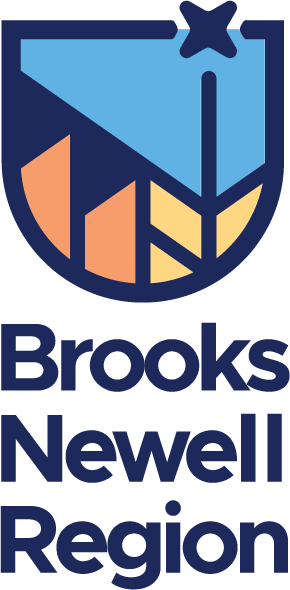 » Key Industries
» Tourism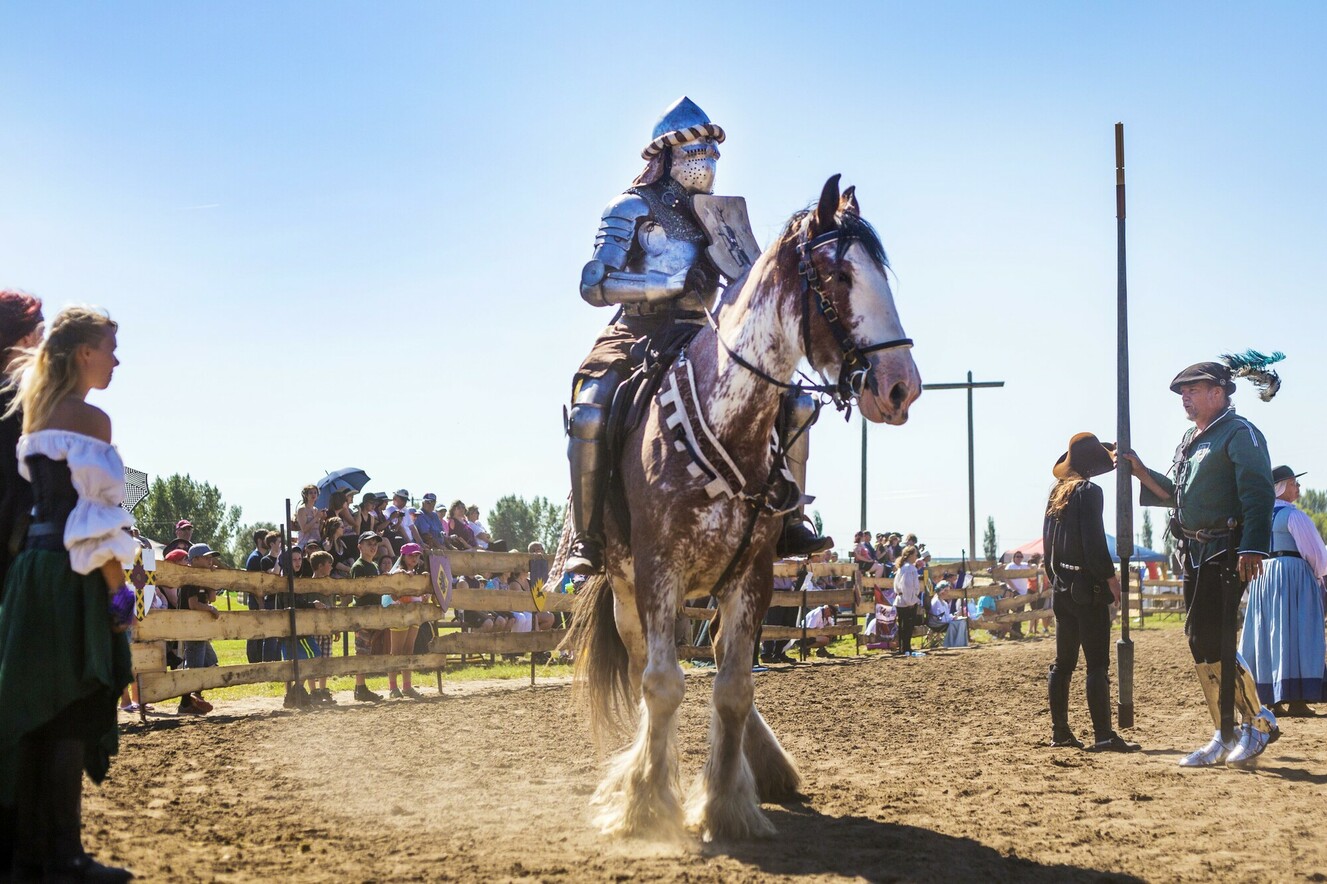 Event Destination.
Annually, approximately 100,000 tourists visit the Brooks Newell Region to camp and experience the naturally occurring beauty of the Canadian Badlands. 
The City of Brooks is in the heart of the County of Newell where three provincial parks exist. The towns and villages, as well as the city, offer an abundance of shopping and recreational opportunities.
The Brooks Newell Region is capable of hosting a variety of special events with our impressive facilities and availability of professional services. Our facilities have recently hosted large and small conferences, formal events, weddings, graduation ceremonies, receptions, meetings, fundraisers, festivals and retreats. The Region boasts welcoming accommodations, top notch food services, diverse meeting spaces and all the necessary add-on services that make events successful and affordable. Available business services include catering, linens, souvenirs/gifts, equipment rentals, florists, decorating, photography, and audio-visual.
Sports Tourism is expected to be a major driver for the tourism industry as the City and County, along with Visit Newell, work to attract major events. The City is the host of Hockey Canada's 2019 National Junior A Championships, formally the RBC Cup. Historically, the event has generated more than $2 million in local economic impact, with event proceeds being directed to supporting hockey development in the host community. The region has also been host (twice!) to the Southern Alberta Summer Games.
New recreation facilities continue to add to the regional tourism industry. Over $22 million dollars was recently put into renovating and expanding the JBS Canada Centre. The recently constructed Brooks Regional Ball Park, home of the Brooks Bombers, houses quad-ball diamonds. The Centennial Regional Arena (CRA) is a 74,000 square foot facility with a NHL-size ice surface (200 x 85 ft). More importantly, it's home to the Brooks Bandits. The Village of Duchess opened the Duchess Recreation Centre, a 29,000 sq. ft. multi-use facility in 2015, which is the recreation and culture hub for the Village.
The City of Brooks also recently signed a contract with an event promoter to bring in large concert and entertainment events. The first concert hosted through this agreement will be Clay Walker in the Spring of 2019.
Get in touch with us
North Alberta
Rocky Mountains
Central Alberta
South Alberta
Things To Do
Places To Stay
Transportation
Brooks, Alberta, Canada
Alberta travel & adventure guide, at the doorstep of the "canadian badlands" .
Brooks, AB, Canada is located in the Grassland Natural Region of Alberta. The region is decorated in grasslands, hoodoos and coulees. Brooks Alberta is at the doorstep of a region referred to as the "Canadian Badlands" of Southern Alberta.

Activities, Adventures, Things To Do in Brooks, Alberta
Activities most enjoyed in Brooks, Canada and the surrounding areas includes fishing, golfing, swimming, canoeing, hiking, camping, birdwatching, dirt biking, off roading, boating, sailing, picnicking, sightsee touring and water skiing.
Parks, Trails, & Places to Explore in Brooks, Canada
A few of the more popular activity and sightseeing destinations located in and around Brooks, Alberta includes the Dinosaur Provincial Park , Tillebrook Provincial Park, Rolling Hills Reservoir, McKay Lake , Crawling Valley Reservoir, Kinbrook Island Provincial Park , Evergreen Park , Stafford Lake and the Meadow Lake Trail .
Brooks Natural Attractions, Art, Historical Sites, & Culture
The most visited sightseeing attractions, historical sites and cultural venues in and around Brooks includes the Brooks Aqueduct , Brooks and District Museum, Historic Walking Tour and the Duke of Sutherland Park.
Accommodations, Services and Transportation in Brooks, Alberta
Travel services important to travelers in and around the community of Brooks includes accommodations (hotels, motels, bed and breakfasts (BnB), cottages, vacation homes, resorts), campgrounds, tours, guides, restaurants, coffee shops, grocery stores, pubs, liquor stores, banks, gas stations, laundromats, gift stores, cell service, internet and transportation services including bus, car rentals and taxi.
Come Explore Brooks, Alberta, Canada
Brooks Alberta
Accommodations
Parks & Places
Attractions
100+ Things to Do in Calgary
Accommodations Overview
Hotel Packages
Plan Overview
Official Visitor Guide
Facebook Messenger
Deals Overview
Calgary Attractions Pass
Locals Overview
Best Things to Do Outdoors
Submit an rfp.
Ready to make Calgary the host for your next event?
Submit your RFP
Client Portal
Access to your secure Meetings & Conventions Calgary portal.
Login My Portal
Become a Local Champion
Help us bring Calgary's vision to life.
Partners Home
Sports Overview
Travel Trade Home
Brooks Region Tourism
Mon - Fri: 8:30 AM - 4:30 PM
Holidays may affect these hours
Better Explored
What's great.